Homemade Pasta. At the risk of painting with an overly broad brush, I'd wager that almost anyone who grew up with Italian-immigrant parents has some variation of the "pasta hanging in the laundry room" memory – and I'm certainly no exception.
Homemade pasta is one 'big' way to kick up your pasta recipes a fair few notches, and there's just something supremely satisfying in knowing that you handcrafted the pasta in your plate. Also, let's be real, this culinary feat will impress you friends and family like very few others will. So, with the right tools, a little patience, and – yes – a little practice, homemade pasta can be one of the stars of your culinary repertoire.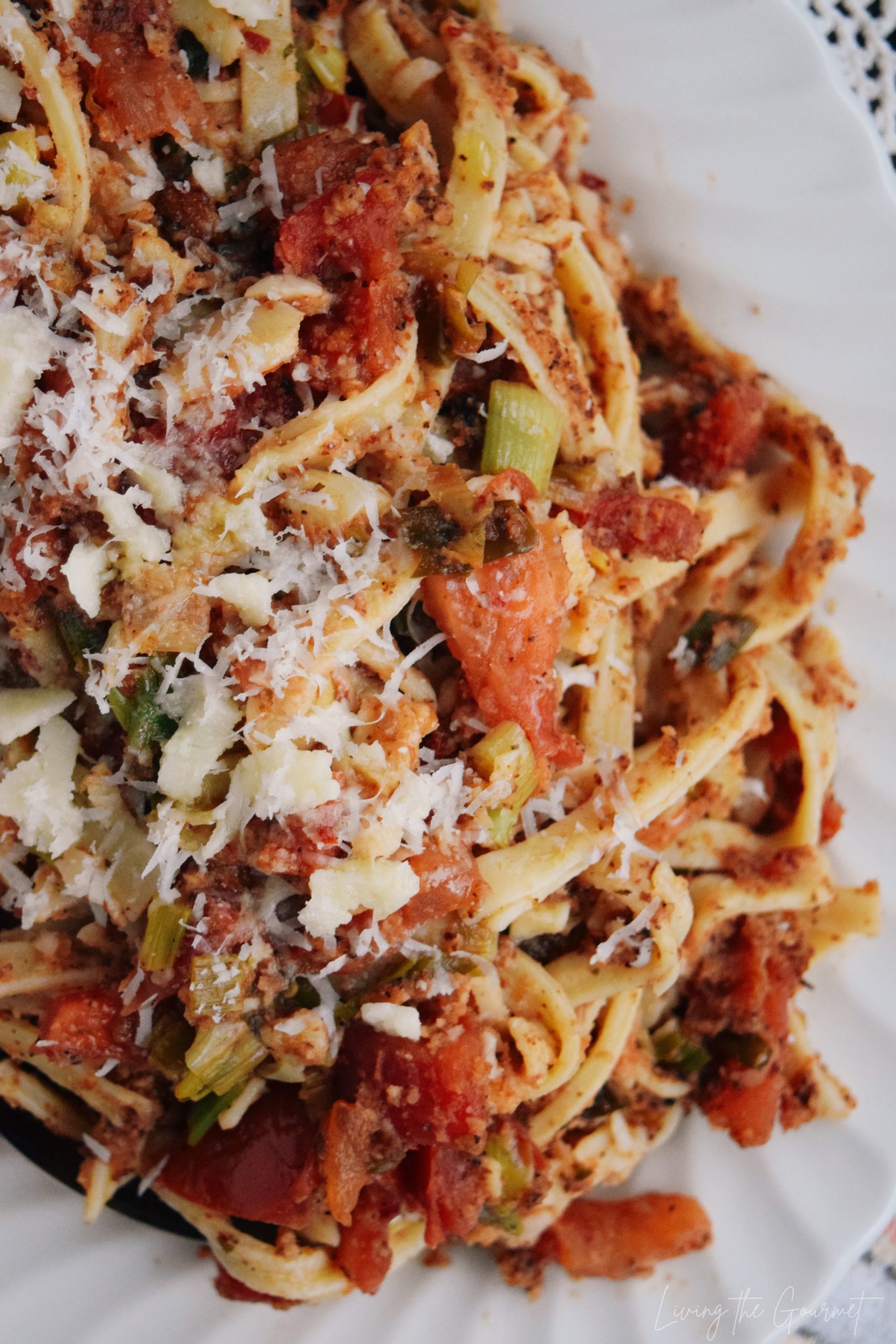 But should you make your own pasta?
"Is homemade pasta worth it?" is likely what you're wondering. After all, trading in opening a box for a process that consists of prepping dough, running that dough through a pasta maker, and then letting the resulting pasta rest for a period of time is a very big trade. In truth, the answer depends on how much you love your pasta. For example, I would never recommend learning how to roast your own coffee to any but the most ardent of coffee lovers. Similarly, if you really love your pasta, then making homemade pasta should definitely be something you try your hand at – and possibly even something you learn to love.
To that point, I'm also going to say that you should 'love the process.' For example, my son is a fan of Turkish coffee, but he loves the 'process' of making that style of coffee almost as much as he loves the coffee itself. So, if the 'idea' of preparing your own pasta, or of storing away jars of dried pasta that you handmade on your own intrigues you, then you most certainly are someone who should learn how to prepare pasta.
But is it better than store bought, really?
The answer depends in large part on whether you let your homemade pasta fully dry before cooking it.
If you did 'not' let the pasta fully dry, than the pasta should taste 'fresher' or even 'cleaner.' However, the truly noticeable difference is in its texture. Fresh homemade pasta should have a 'fuller,' 'plumper' and even 'airier' texture than dried. That makes for an incredibly enjoyable mouthfeel, one that complements the sauces its paired with beautifully, such that it becomes an 'experience' unto itself.
However, if you allow your homemade pasta to fully dry, then whether or not you taste a marked difference in quality will depend on the quality of the ingredients used, the quality of the dough, and the quality of the store-bought pasta that you typically use. After all, high quality dried pasta 'is' high quality dried pasta – there's just no getting around that. This is because drying pasta removes its air and moisture (by design), but that same air and moisture is a large part of what gives fresh homemade pasta it's superior texture.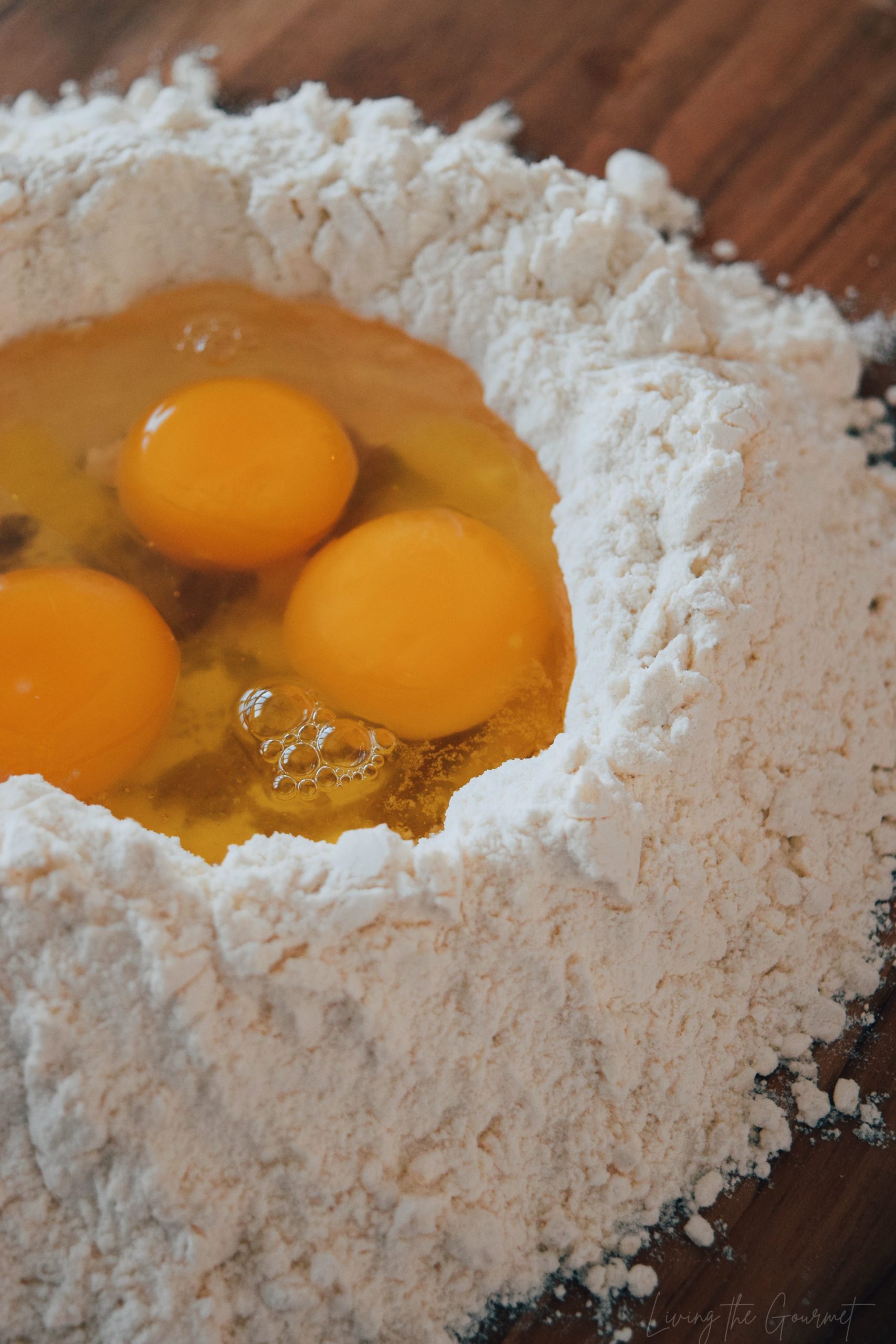 What You'll Need for Homemade Pasta
1) Pasta Maker. A pasta maker is a must for preparing homemade pasta. What the pasta maker does is to allow uniformity in the cut, thickness, and length of your noodles, as well as to streamline the entire process. Without a pasta maker, making homemade pasta it both time consuming and intensely tedious – while also invariably resulting in non-uniform noodles. However, you do 'not' need a particularly fancy pasta maker for at-home use, especially if this isn't going to be something you're doing on a regular basis.
2) Drying Rack. Unless you're using the noodles 'immediately,' and I do mean 'immediately,' you're going to need a rack of some sort on which to hang the pasta until you cook it. Specialized pasta racks are very inexpensive, and I can't really think of a work-around to having one of these if you prepare your own pasta.
Ingredient Notes
1) The Flour – All-Purpose vs Cake Flour vs Bread Flour; What's the Difference? In a word – protein. To understand this, let's begin with all-purpose flour and work our way down…and up…from there, since all-purpose flour is a midpoint between the three. All-purpose flour has been processed and ground down until only the starchy endosperm of the original wheat grain remains. This has the effect of 'standardizing' all-purpose flour to around 9-10% protein content. By contrast cake flour contains no more than 8% protein, while bread flour sits at a comparatively hefty 11-13%. This might not seem like a big difference, but consider that the less 'protein' flour contains the 'lighter' and less dense the resulting baked good is. By contrast, the more protein flour has, the more 'chew' and 'body' the baked good will have. Not only that, but flour requires protein to produce gluten, and gluten is what gives bread dough the 'stringy bits' that make the dough elastic enough to knead. Thus, for a light and airy cake, pastry/cake flour is the order of the day. For an excellently textured pizza dough, bread flour will give the best results. By contrast, you could just use all-purpose flour for either one, and get a fine result all the same.
2) Italian Style Breadcrumbs. These are probably the most common type of breadcrumbs on American store shelves after 'regular' breadcrumbs, but what are they 'really?' Basically, they're 'regular' breadcrumbs but with some combination of dried basil, oregano, and parsley, along with a copious amount of salt and black pepper – and that's pretty much it, though some brands may include red pepper as well. Oddly, Italian-style breadcrumbs are rarely toasted in olive oil.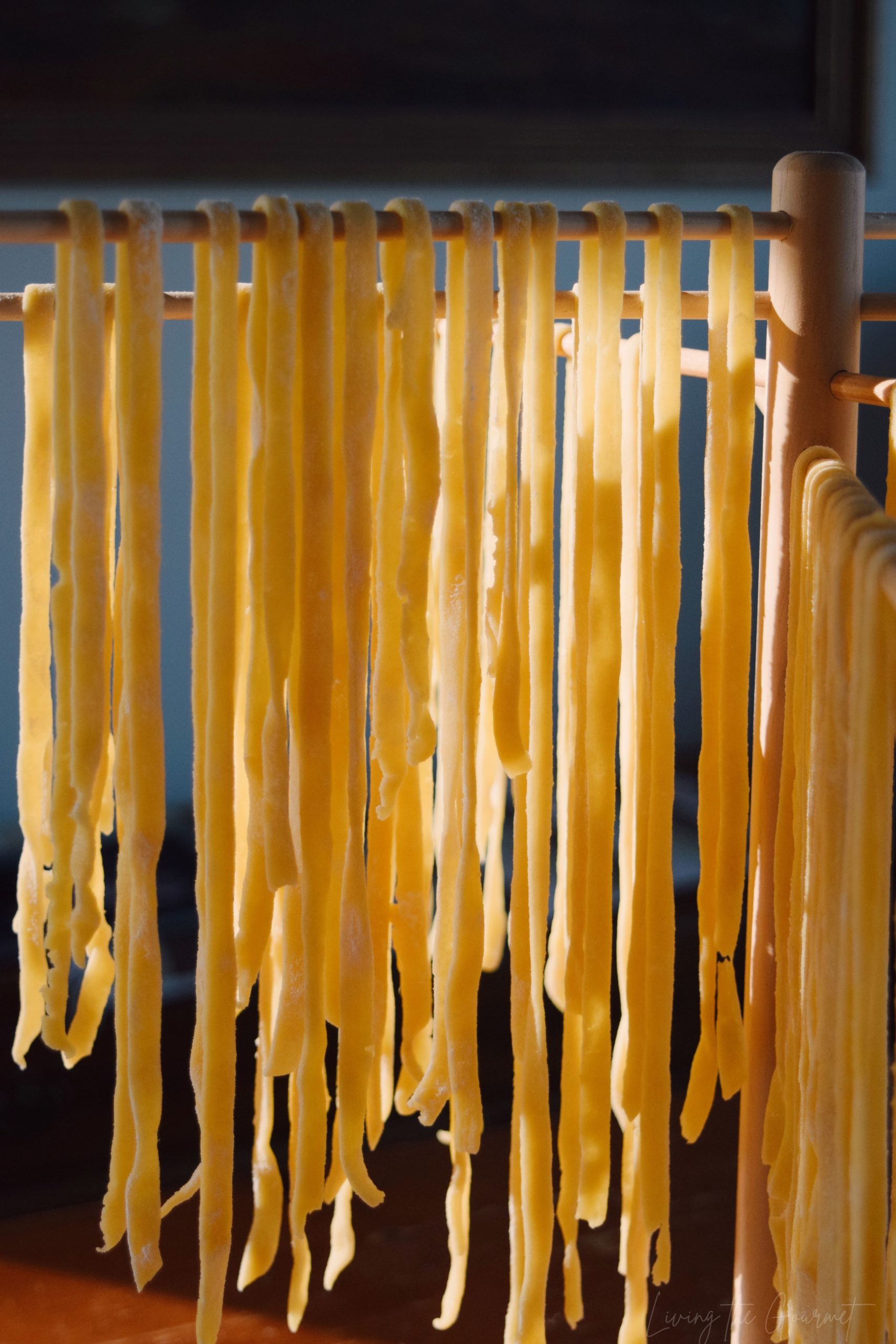 More Pasta Favorites from Living the Gourmet
1) Ravioli. My homemade ravioli are blissfully simple to prepare, but the real star of the show is their delicious mix of asiago, ricotta, mozzarella, and romano cheese, coupled with a fresh red sauce, plenty of garlic, and fresh spinach.
2) Alla Vodka. Creamy, rich, and just a hint spicy, 'alla vodka' is a crowd pleaser like few others, and best of all it takes just minutes to prepare. While I plated this alla vodka sauce over gnocchi, this works just fine over pasta.
3) Classic Pasta Bake. Combining baked pasta with layers of cheese, and a crisp crust, this is one of my favorite pasta indulgences. As a nice bonus, it can be made ahead of time, since it heats up beautifully.
4) Homemade Pasta. Like the beloved raviloli, homemade tortellini are also simple to prepare since the process is similar. The difference is raviloi is two layers of pasta, whereas tortellini is folded into hat-like shapes, quite similar to dumplings.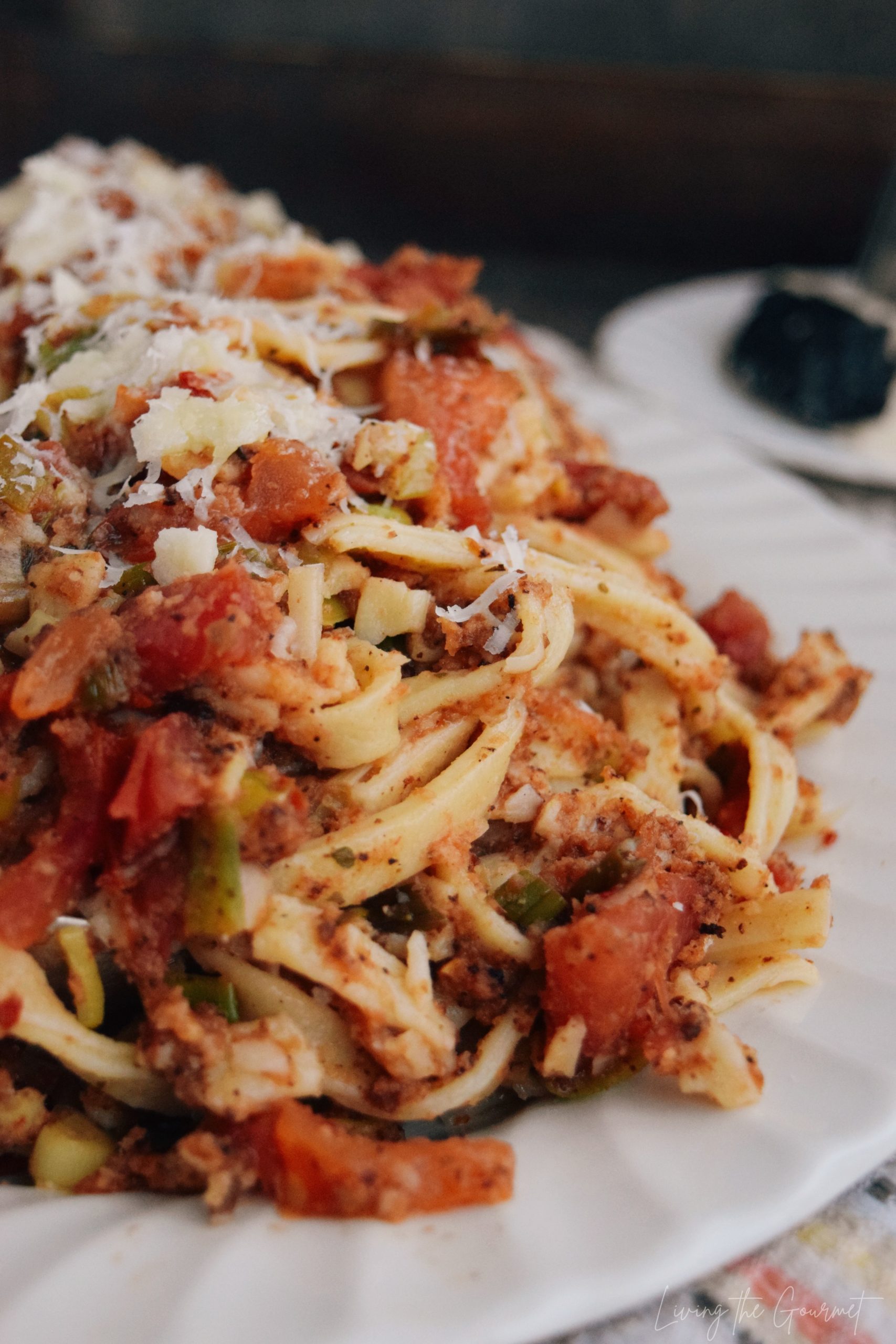 Print
Fresh Pasta with Breadcrumbs & Tomato Sauce
Author:
Prep Time:

15 minutes

Cook Time:

30 minutes

Total Time:

45 minutes

Yield:

4

1

x
Homemade Pasta:
2

cups

AP flour or 00 flour

1 1/2 teaspoons

salt

3

large eggs

2 tablespoons

olive oil
**1-2 tablespoons water
For the Bread Crumbs:
1 1/2

cups

of Italian style bread crumbs - (if you don't have seasoned bread crumbs, add garlic powder and black pepper)

4

-

5

large cloves of garlic - crushed and chopped

2

-

3

tbs. olive oil
For the Tomato Sauce:
4

large tomatoes - diced

1

bunch of fresh scallions - chopped

4

-

5

large cloves of garlic - crushed and chopped

1/2

cup

wine

1 1/2 tsp

. salt

1 tsp

. black pepper

1/2 tsp

. red pepper flakes

1 tsp

. dried oregano

1 tsp

. sugar

2

tbs. olive oil

1/4

cup

of fresh grated Romano or Parmesan cheese
Fresh Romano or Parmesan cheese for grating
Instructions
Homemade Pasta:
On a clean work surface, place flour and make a well in the center. Add eggs, salt, and olive oil. Using a fork, whisk the eggs until combined. Using your hands, gently begin to incorporate the flour into the egg mixture until a sticky dough starts coming together.
Gently knead the dough, lighting dusting the work surface with flour if it sticks. If the dough feels too dry, add 1-2 tablespoons of room temp water.
The final result should be a tacky dough that doesn't stick to the surface. Shape into a disk and wrap in clingfilm then let the dough rest for about 15-20 minutes.
Divide the disk into quarters. On a lightly floured surface, gently roll the dough out to flatten. Set your pasta maker to level 1 and gently run it through. Lightly dusk the dough with flour, fold the dough, then set the pasta maker to level 2 and run it through again. Dust it once more with flour, and finally, run it through level 3. You may need to dust it again with flour before running it through the fettuccine attachment. Once the pasta has been cut, dust with flour and let dry on a pasta rack for 1-2 days if you are not making it immediately.
To cook, prepare the pasta as you would any store bought brand. Bring a large pot of salted water to a roaring boil. Add the dried or fresh pasta and let cook until 'al dente'. NOTE: fresh pasta takes significantly less time to cook about 2-3 minutes. If you are using dried pasta, cook for about 10 minutes.
For the Bread Crumbs:
Heat a medium sized cast iron frying pan.
Add the garlic and the olive oil and allow the garlic to get slightly golden.
Add the bread crumbs and toss to absorb all of the olive oil.
Allow the bread crumbs to get slightly golden and turn the heat off. Set aside.
For the Tomato Sauce:
Heat a large cast iron frying pan.
Add the chopped garlic and let the garlic become slightly golden.
Add the diced tomatoes and chopped scallions. Sprinkle with the sugar and add the seasonings and toss, while cooking on a gentle heat.
Add the olive oil, grated cheese and toss.
Add the wine and continue to simmer on a gentle heat for 20 – 25 minutes.
Taste for seasonings.
Add the golden bread crumbs to the sauce and toss, then toss in pasta.
Serve with a drizzle of olive oil, fresh grated Parmesan or Romano cheese and red pepper flakes.
Notes
Prep Time does NOT include Inactive Prep Time.
Recipe Card powered by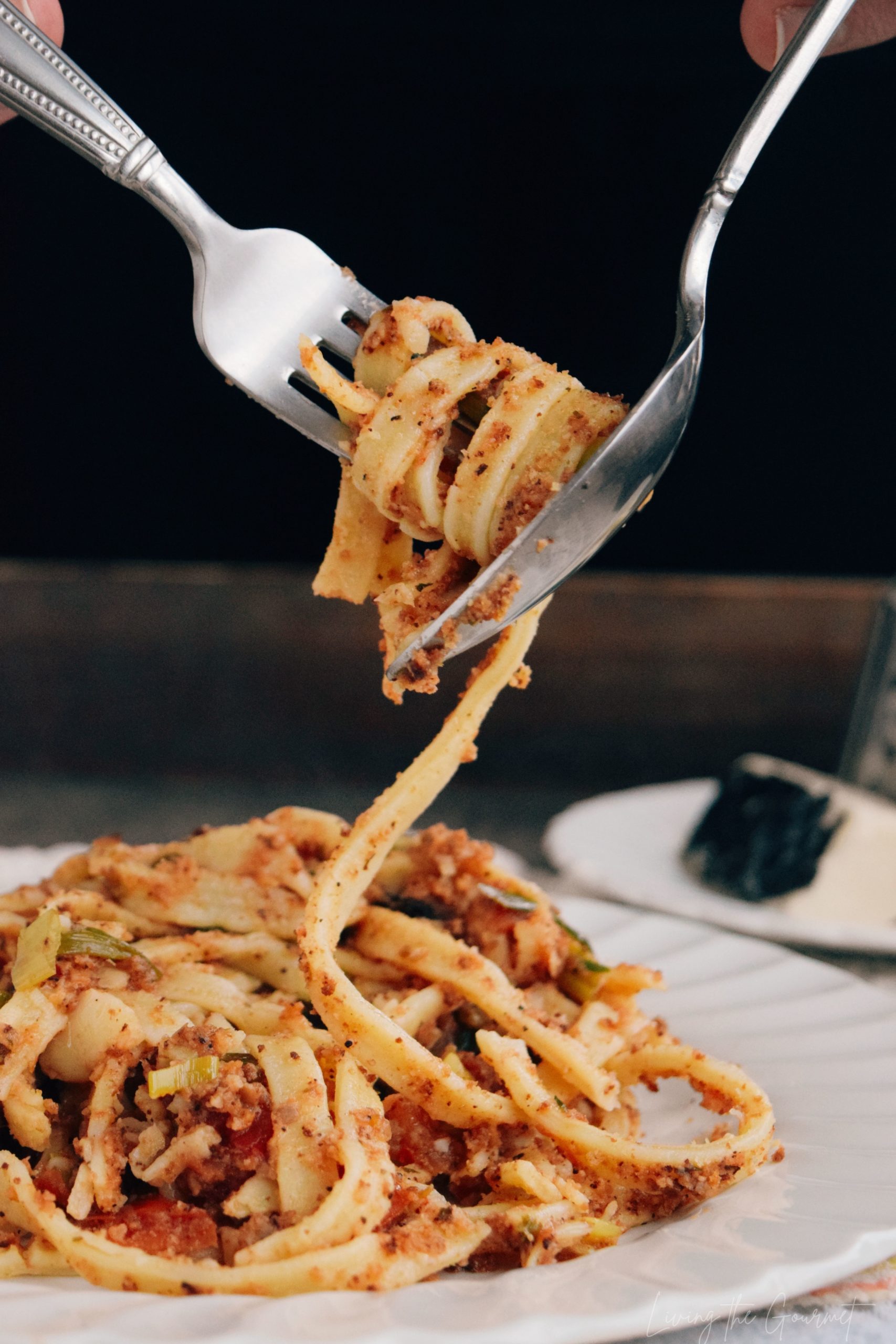 0