This post has been sponsored by Yarden Wines. The following message is intended for an audience 21+ and all opinions expressed are my own. Please enjoy responsibly.
Summer isn't complete without a fresh batch of garden pesto. Today we're sharing Pesto Tortellini tossed with green peas, fresh basil, and toasted pine nuts for a light seasonal meal.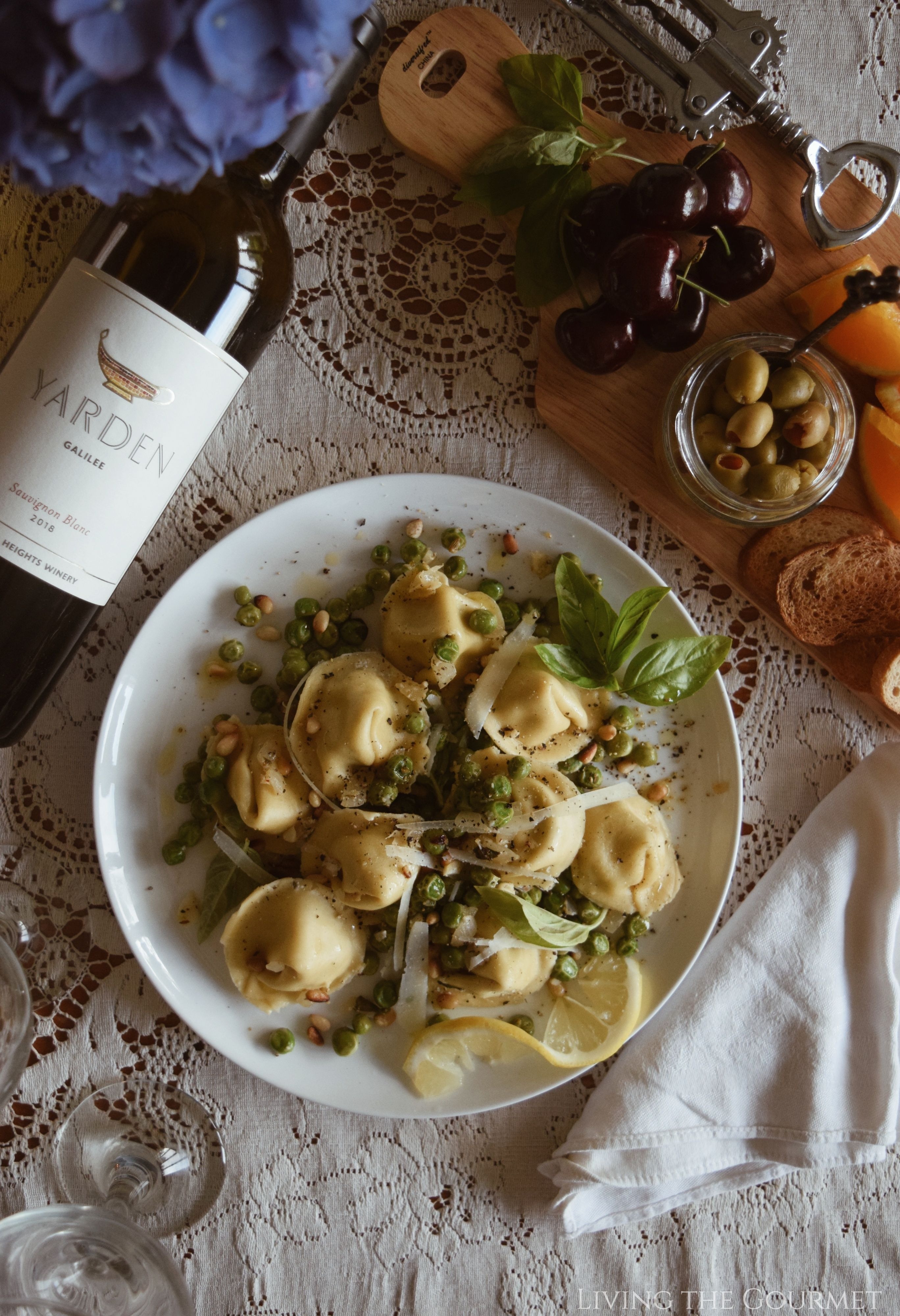 Today we're starting on the second half of our Israeli wine tour, courtesy of Golan Height's Winery, and today we have something really special for you – Homemade Summer Pesto Tortellini paired with a 2018 Yarden Sauvignon Blanc.
This pairing will send you right on a Double Staycation, with flavors from Galilee and Italy wrapped in a single summer meal that will make you the star of your next warm-weather get-together.
The Bottle – A Showcase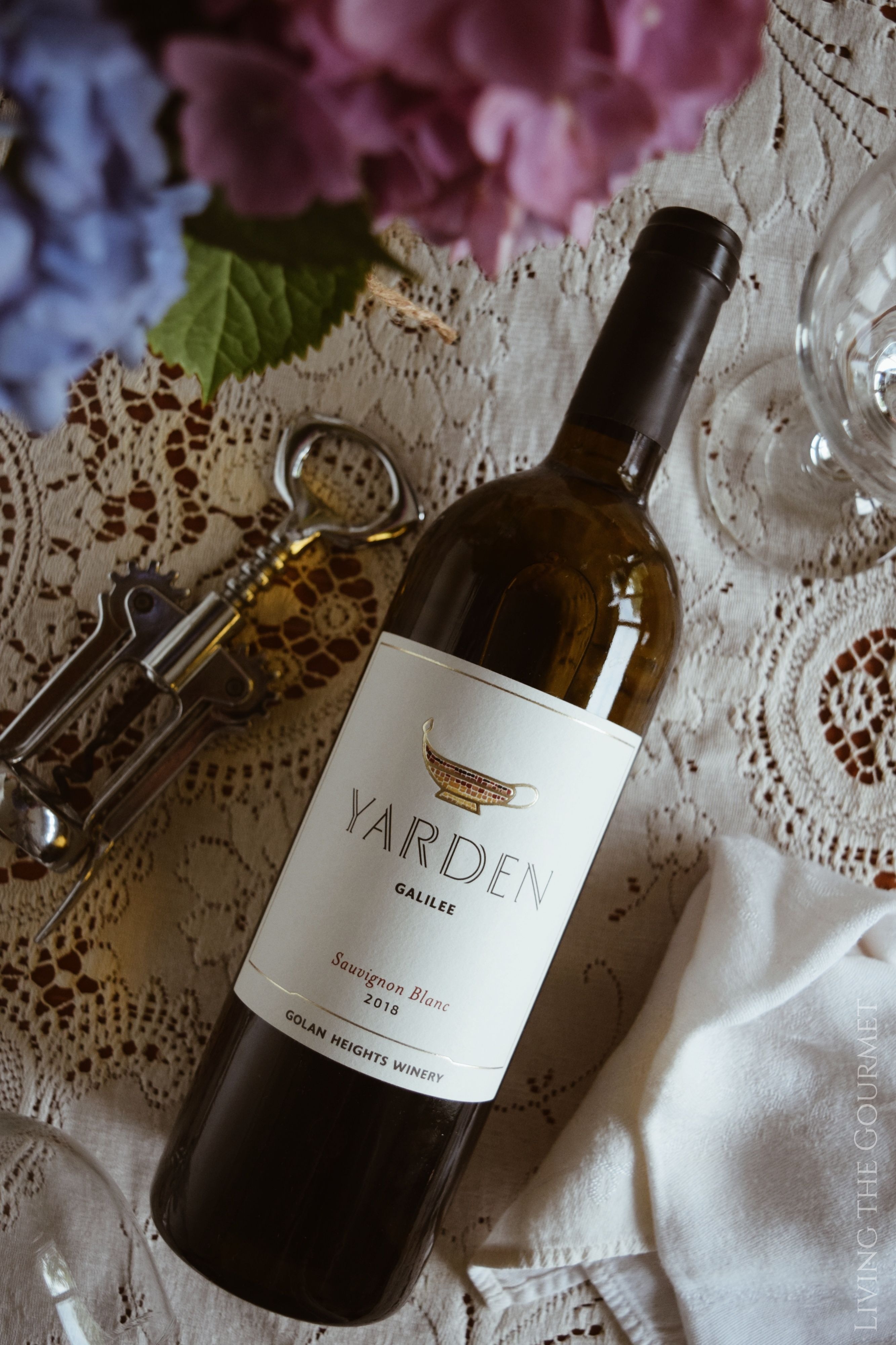 Today, we're reviewing a 2018 Yarden Sauvignon Blanc, which hails from Golan Heights, Galilee, Israel.
The Who – Golan Heights Winery
Last week we touched briefly on the Golan Heights wine region as whole, detailing how it is the most prestigious and prolific of Israel's wine regions. Today, we're going to scale that view down to the winery itself.
The Golan Heights Winery planted its first vines in 1976. At that point in time, Israel as a 'wine region' simply didn't exist. What little wine was produced in the area was almost exclusively boiled sacramental wine, and even then many of the grapes used were imports. By the late eighties, that still had not changed, although a handful of wineries existed in Israel that had begun producing marketable bottles – and therein the first seeds of a budding industry had been planted.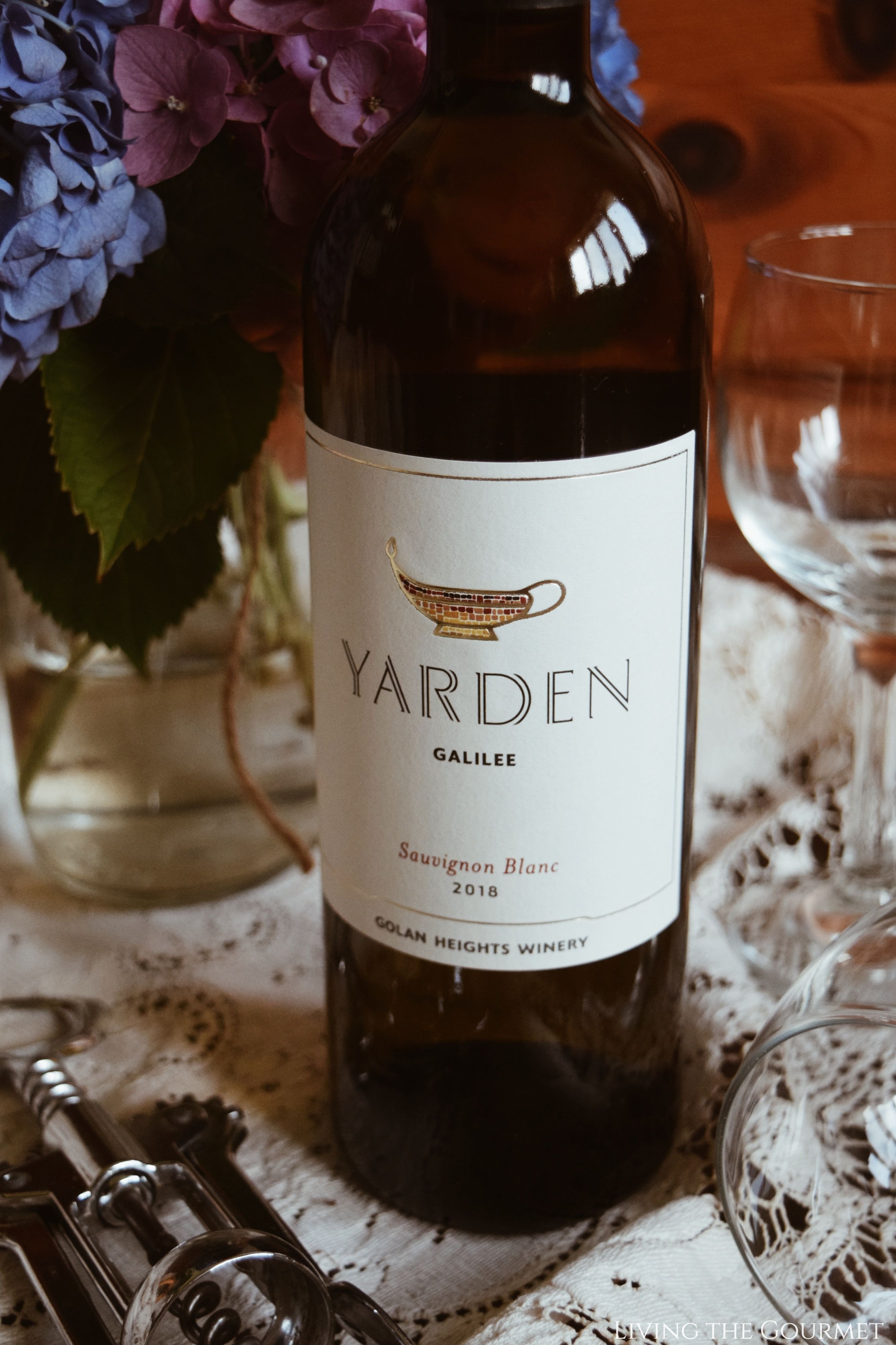 Over the ensuing two and half decades, the number of wineries located in Israel would increase exponentially to over three-hundred different wineries exporting their products globally. While that's a quantitative achievement, the qualitative progress is equally impressive. For example, in 2008 the 2004 Yarden Cabernet Sauvignon would be listed on the Wine Spectator Top 100 list, the first-ever Israeli wine to receive that honor. The following year Golan Heights Winery would go on to win a pair of "Grand Gold Medals" in Italy at the Vinitaly Wine Competition.
In other words, in the span of around three decades, Israel as a wine region, and in particular Galilee, went from near non-existence to international renown.
Aromatics and Tasting – The Review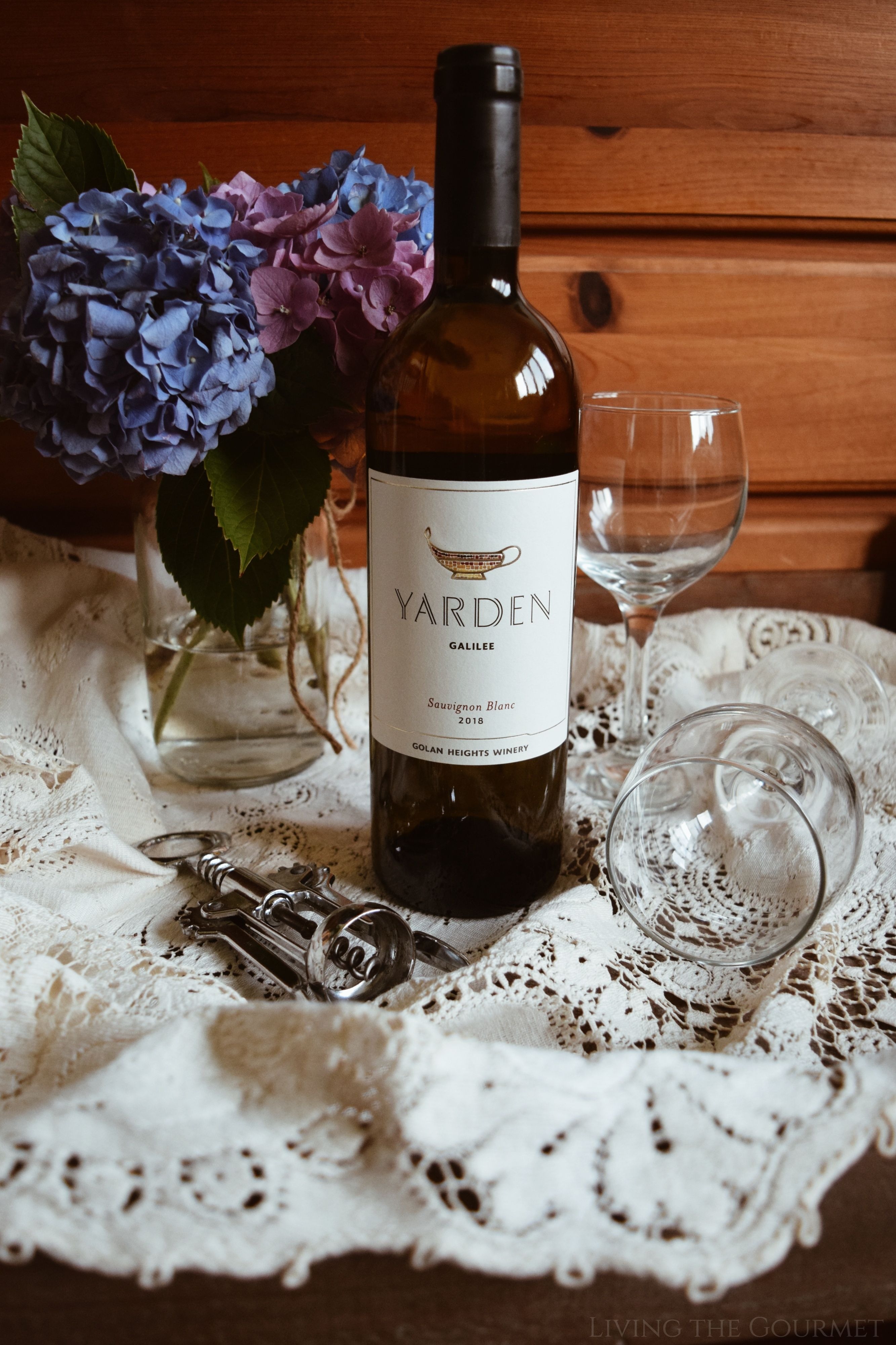 The 2018 Yarden Sauvignon Blanc introduces itself with a tropic fruit and citrus bouquet, with hints of fresh lime zest off the top of the glass, which evolves into crisp green apple and sliced pineapple. On the palate, the aromatics largely carry over, with its citrus or lime elements at the forefront, and are carried on a medium bodied texturing, with a bright acidity.
What To Eat – The Pairing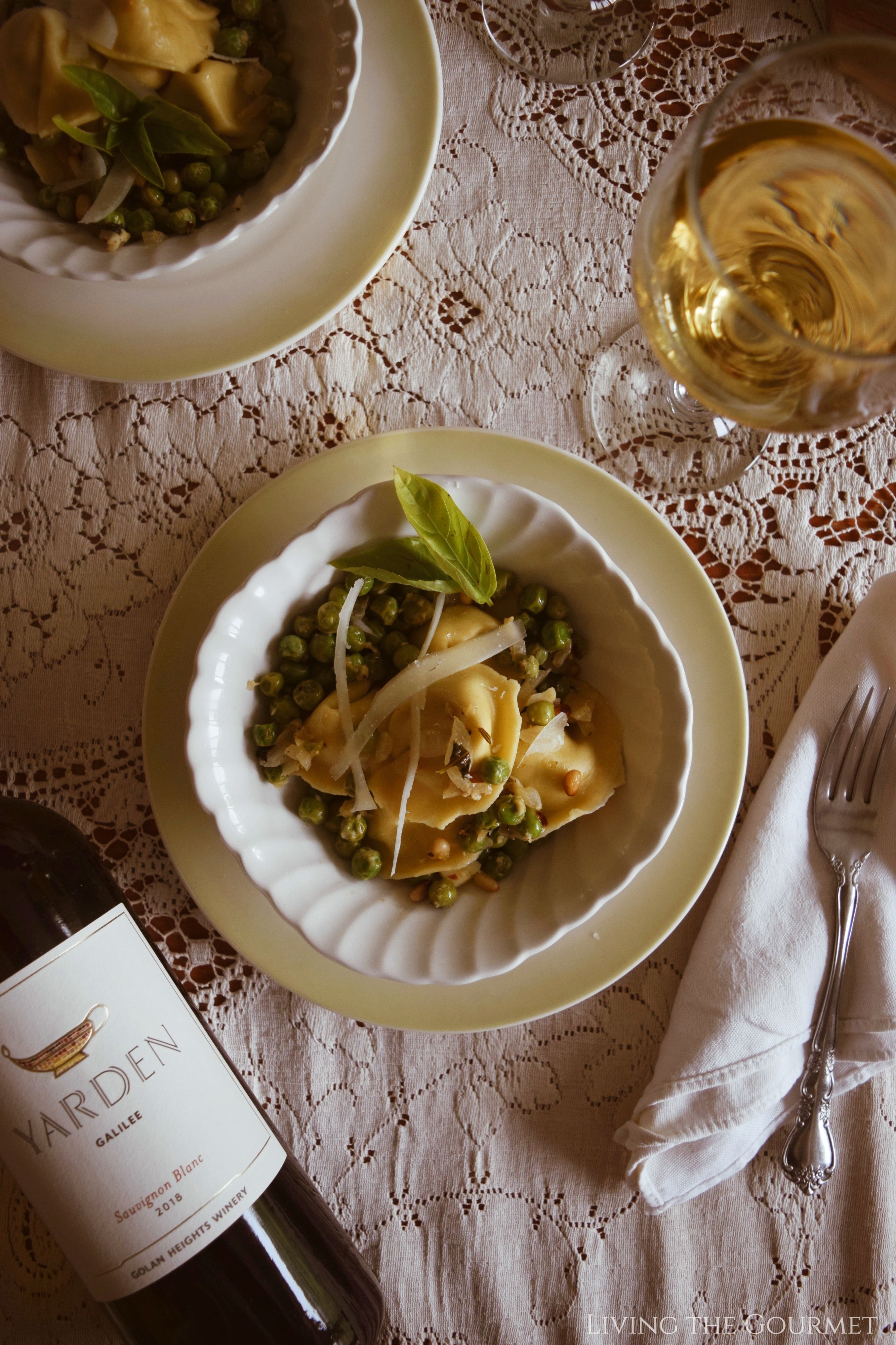 The first thing I thought when tasting this wine was crostini. For example, crostini topped with truffle goat cheese, candied cranberries, and pignoli nuts would serve absolutely deliciously alongside this wine.
Moving beyond starters, pasta would also serve excellently with this wine, but I would shy away from heavier sauces or meaty combinations. Think olive oil and garlic with homemade breadcrumbs or croutons, and possibly even light white bodied fish sauces. In particular, you might consider a simple fettuccine and pesto.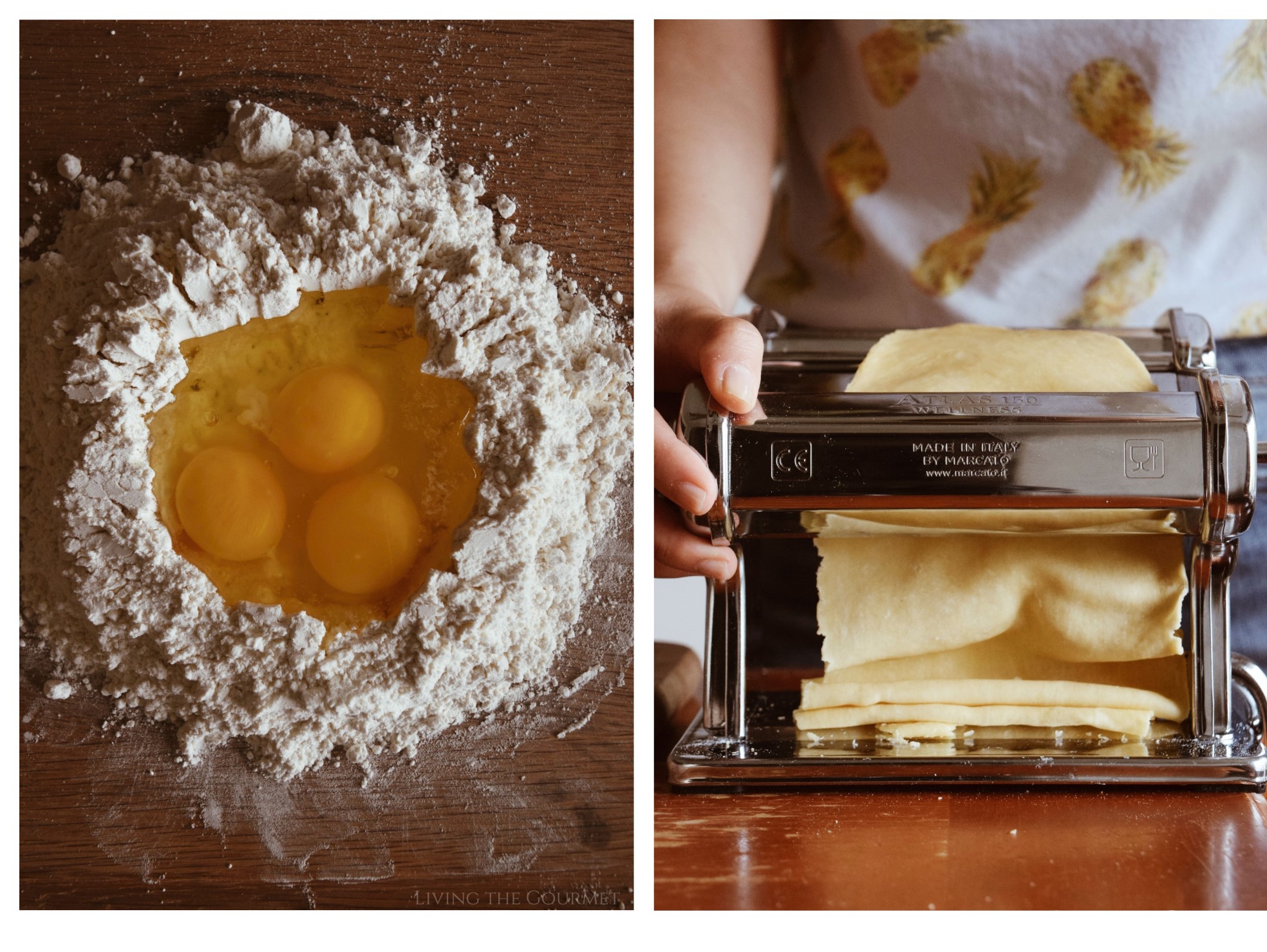 Today's recipe, however, which features homemade tortellini stuffed with ricotta and pesto is precisely what I have in mind as the ideal pairing. As a bonus, it can be served cold as a 'pasta salad,' and will pair excellently with almost any of your warm-weather favorites. The recipe for the tortellini, as always, is at the bottom of this post.
Grilled chicken salad, shrimp cocktails, and charcuterie boards are all possible pairings as well.
The Occasions – When to Drink This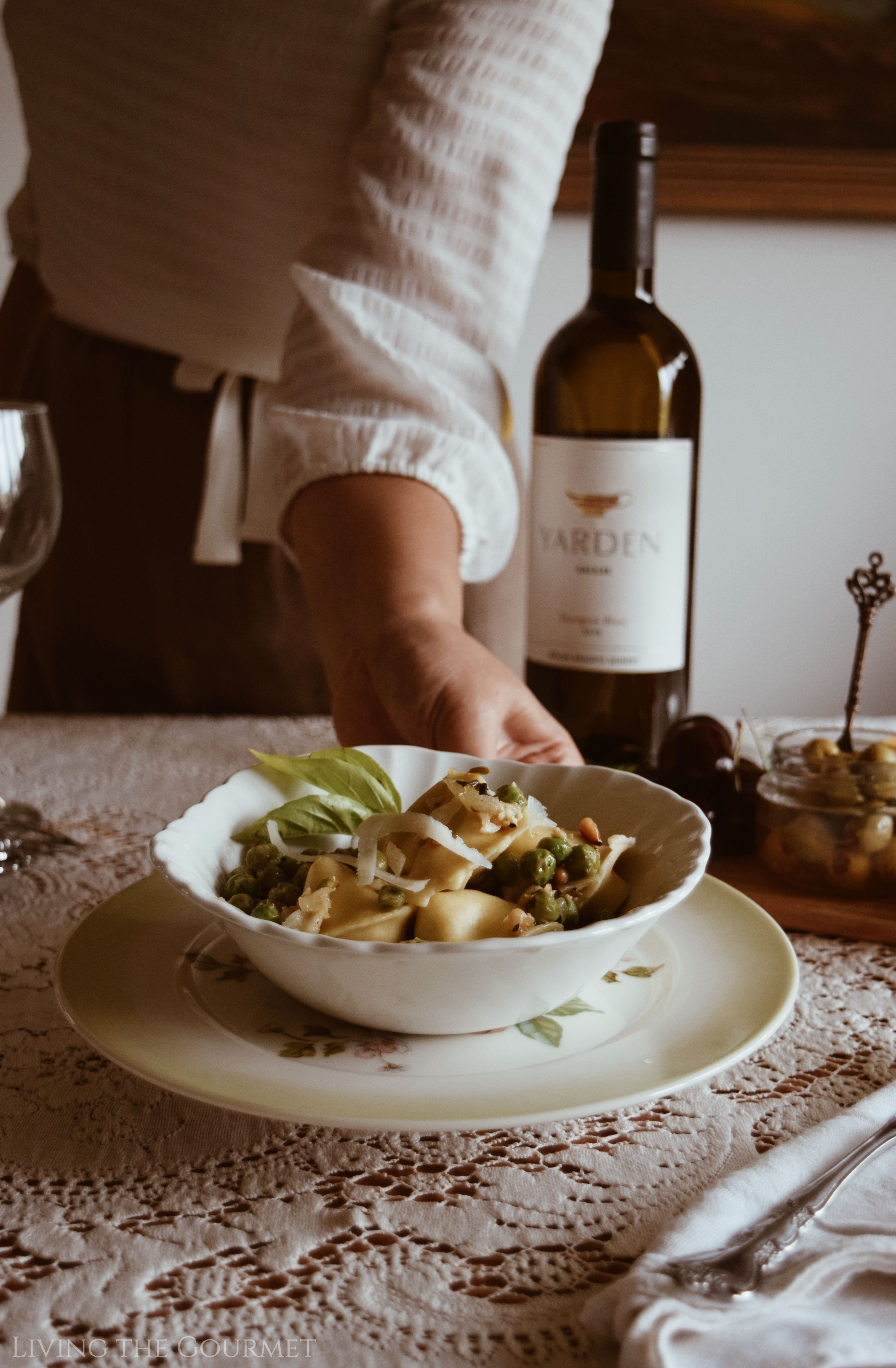 To my mind, this bottle simply begs to be served with company, conversation, and appetizers, all of which taken together are positively the best pairing for today's 2018 Sauvignon Blanc. Think evening garden parties, lights dinners out on the porch, or any warm weather occasion where the above pairings are being served.
However, shy away from heavier barbecues, since you wouldn't want to ruin this wine by pairing it with something overly heavy or overly spicy, as that would almost certainly overpower the wine in a less than appetizing way.
Now, onto the recipe…
Living the Gourmet
Pesto Tortellini with Summer Peas and Pine Nuts
1 hrPrep Time
20 minCook Time
1 hr, 20 Total Time
4.9 based on 11 review(s)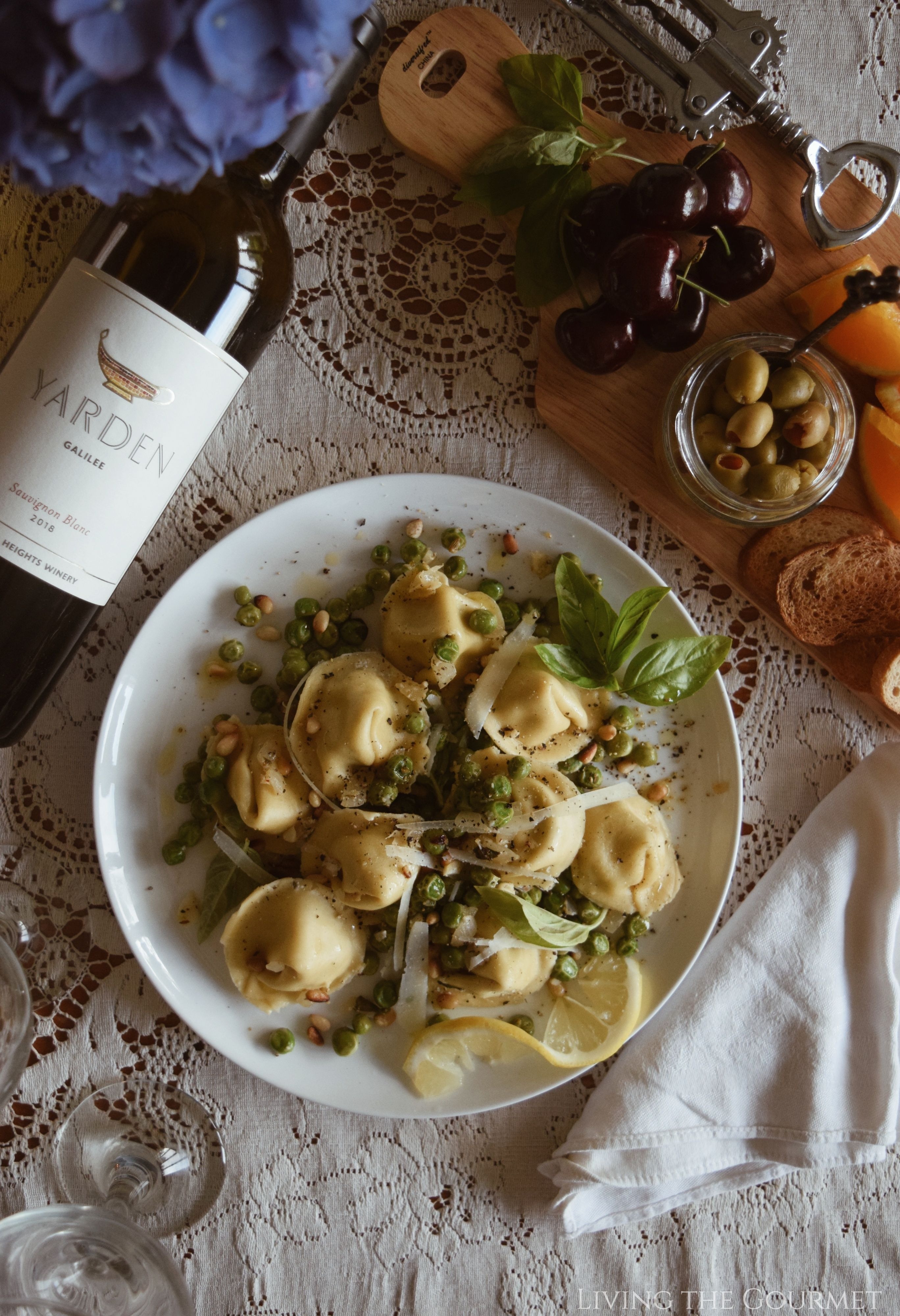 Ingredients
Fresh Garden Pesto:

1 cup fresh basil leaves
¼ cup grated Parmesan cheese
2 cloves garlic, grated
Sea Salt, to taste
Fresh Ground Black Pepper, to taste
¼ cup lightly toasted pine nuts
1 teaspoon lemon zest
¼ olive oil

Filling:

1½ cup of Ricotta cheese
½ cup grated Parmesan
Sea Salt, to taste
Fresh Black Pepper, to taste
1 recipe for Fresh Garden Pesto (above)

Tortellini Shells:

2 cups AP flour
3 large eggs
Pinch of Sea Salt
¼ cup olive oil

Summer Peas and Pine Nuts:

Olive oil
Pat of butter
1½ cups green peas, fresh or frozen
1/3 cup toasted pin nuts
1 clove garlic, minced
¼ sweet onion or 1 shallot, minced
Sea Salt, to taste
Fresh Black Pepper, to taste
½ teaspoon red pepper flakes
1 teaspoon dried oregano
½ teaspoon dried fennel
1 tablespoon fresh basil, finely chopped
1 teaspoon lemon zest
½ cup Parmesan, grated
Instructions
Fresh Garden Pesto:

Combine all ingredients in a food processor and pulse until blended. Set aside.

Filling:

In a large bowl, fold together, Ricotta, Parmesan, seasonings, and pesto. Cover and refrigerate until ready to use.

Tortellini Shells:

On a work surface, create a well in the center of the flour. Add eggs and salt then gently whisk together. Slowly add the olive oil while working the flour into the mixture until a sticky dough begins to form. Once incorporated, knead and shape dough with your hands until the dough is of smooth and elastic consistency.
Divide the dough into quarters. Work with one piece at a time (keep the other pieces covered with a slightly dampened cloth to keep the dough from drying out). Run the dough through a pasta roller (I had mine set to #6) until you get a paper-thin sheet.
Using a 3-inch circular, cut the rounds for the tortellini. (Save the scraps for later and reserve them with the remaining pieces of dough to re-roll later).
Place about 1 teaspoon of filling in the middle of each round. Dip your finger in the bowl of water and run it along the edge of the round, fold the rounds over to form a half moon, then draw the two corners together and pinch to close (pictured above). Set the tortellini aside on well-floured baking sheet and cover with a dampened cloth to keep from drying out. Repeat with remaining pieces of dough. You should get about 4 dozen tortellini with this recipe. Also note, you can easily freeze tortellini and save half the batch for later.
Bring a large pot of well-salted water to a boil. Once the water has boiled, gently add the tortellini to the pot with a slotted spoon. Be careful not to overcrowd the pot, and stir occasionally to prevent the tortellini from sticking. Cook until the tortellini have bobbed to the surface of the water, about 5 minutes.

Summer Peas and Pine Nuts:

In a large skillet, heat a drizzle of olive oil and pat of butter. Sweat down the onions with the garlic. Season with salt, pepper, red pepper, oregano, and fennel. Reduce the heat and add the peas. Do NOT overcook the peas, only cook about 5 minutes to heat through. Remove the skillet from the heat and toss in fresh basil, lemon zest, and Parmesan. Plate the tortellini and spoon the sauce over the tortellini. Serve with a drizzle of olive oil, fresh grated Romano cheese and fresh ground black pepper.
7.8.1.2
1320
https://livingthegourmet.com/2019/07/pesto-tortellini-with-summer-peas-and-pine-nuts-featuring-yarden-wines.html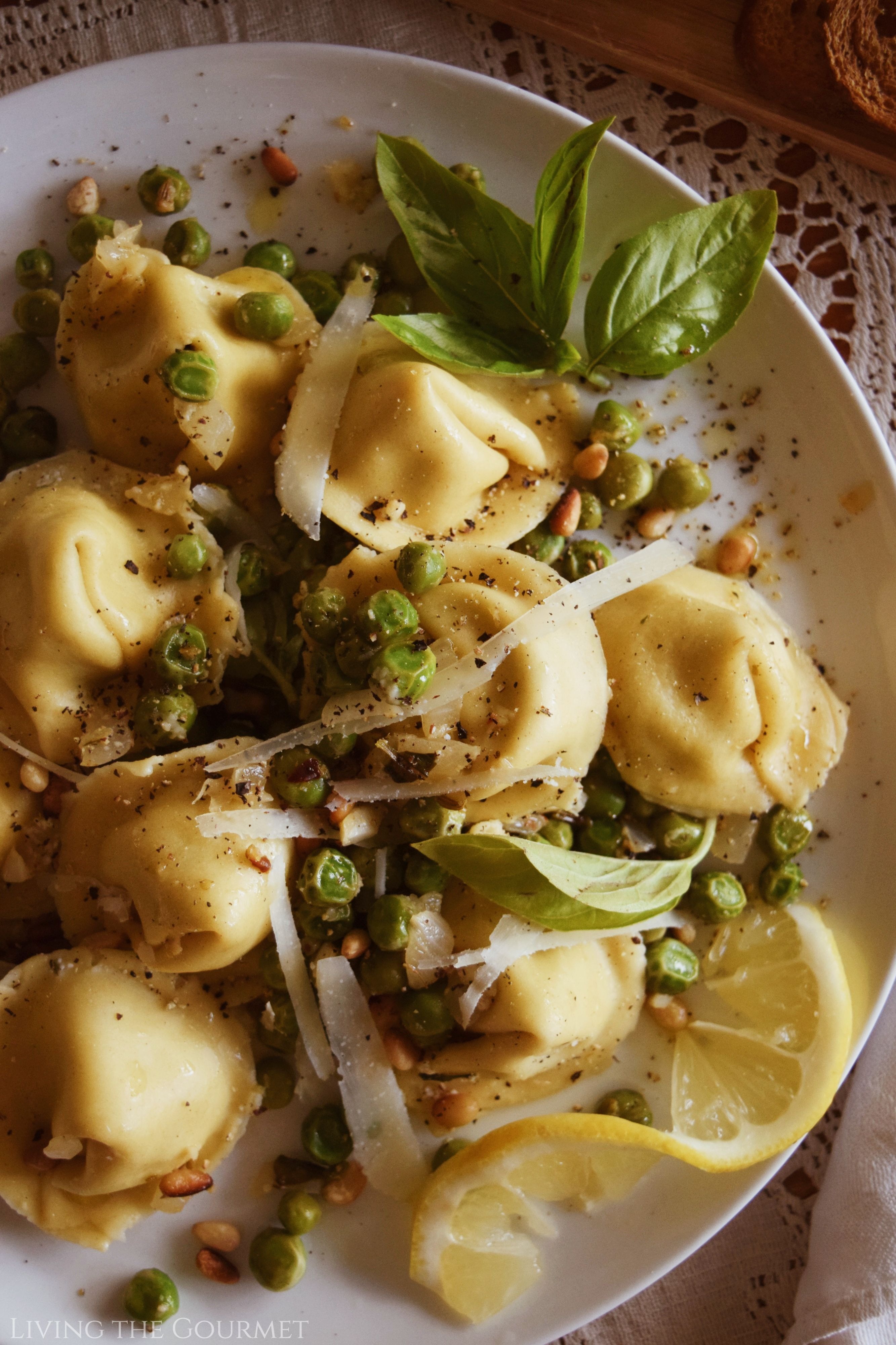 Have you tried it? Have you tried today's wine, or prepared today's recipe? If so, we would love to hear from you! Give us a shout out on Instagram or Facebook with a picture of what you prepared, or let us know down below in the comments how it turned out! We can't wait to hear from you!
Cheers!
2