Today we're preparing a pasta sauce that likely everyone encountered at some point – Alla Vodka. Creamy, rich, and just a hint spicy, 'alla vodka' is a crowd pleaser like few others, and best of all, it takes just minutes to prepare.
However, instead of the expected penne, we'll be putting today's sauce over pasta gnocchi. Pasta gnocchi are dense-yet-fluffy, and thoroughly satisfying, making them – to my mind – an ideal pairing with alla vodka.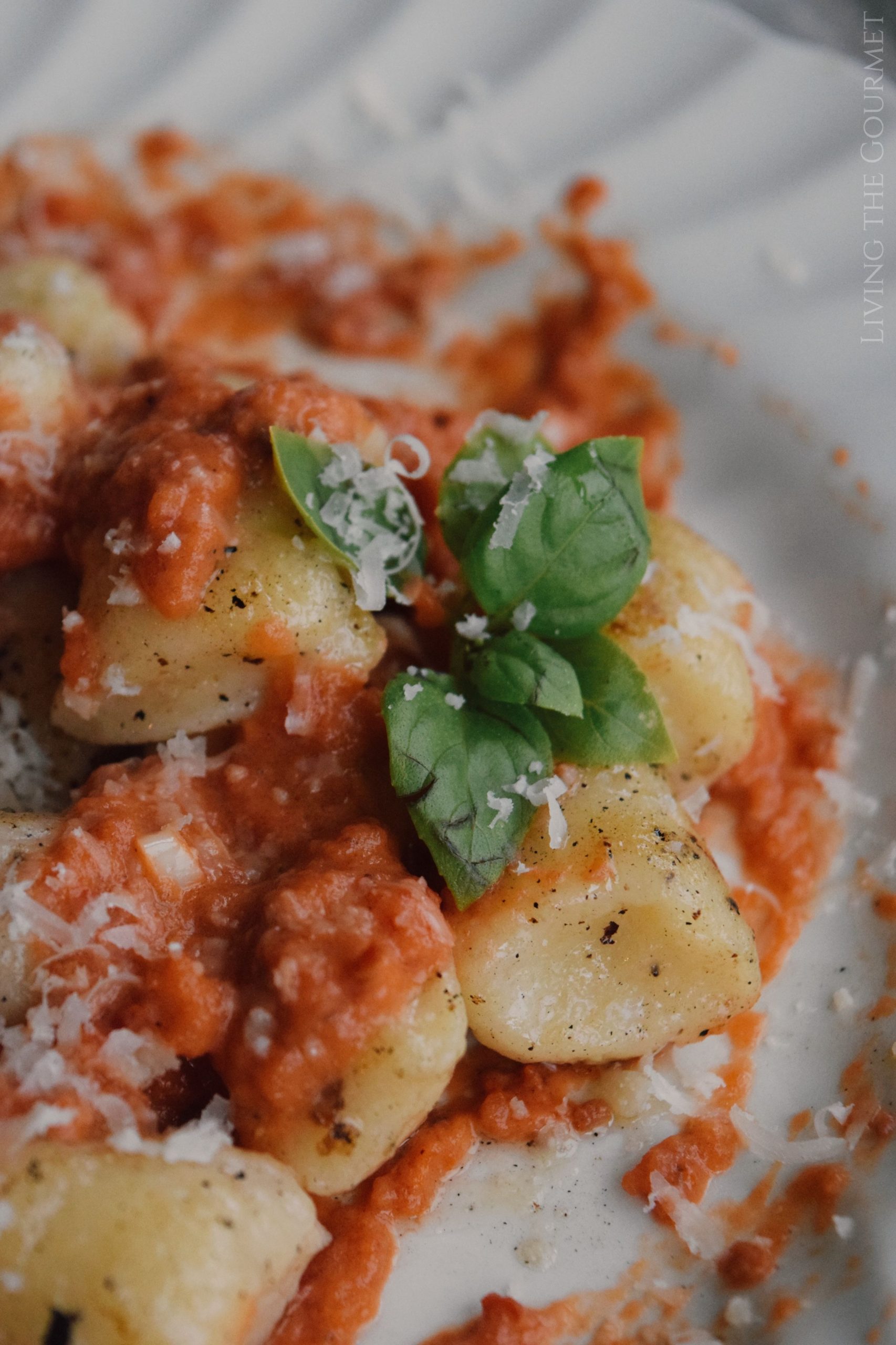 Ingredients Notes and Tips
1) Heavy Cream – Yes, it's a necessity. The body of today's sauce comes almost entirely from the fat content of the heavy cream. As such, there's no getting around this. Whole milk or light cream simply will not form an adequate substitute. If you want a properly 'thick' and 'rich' alla vodka sauce, you need the heavy cream.
2) The Vodka – Does Quality Matter? First things first, it is a bizarre 'Americanism' that quality vodka should be 'water with a hint of alcohol,' or that vodka should be virtually tasteless and wholly odorless. My fellow Americans, you could not be more hopelessly wrong. On the contrary, in an interview with Men's Journal. Jonas Tahlin of Absolut Elyx, a Swiss luxury vodka company, explains that "The only two things that are going to determine your vodka experience are the wheat and the water. Good vodka should have some kind of interesting and pleasurable flavor. It should not be water with a hint of alcohol. It should really have a nice flavor to it. It's easy to create a vodka that doesn't taste like anything. Triple distilled or five times filtered. That is such BS. If you must do that, you probably had a really terrible vodka to start with. You don't want to distill something to the point that it no longer has any body or flavor."
The Big However: Since we are cooking with the vodka in question, rather than drinking, save a few dollars and go for a 'mid-tier' bottle, since you'll be cooking away any of the 'nuanced' textures and flavors that Jonas was talking about in the above linked article.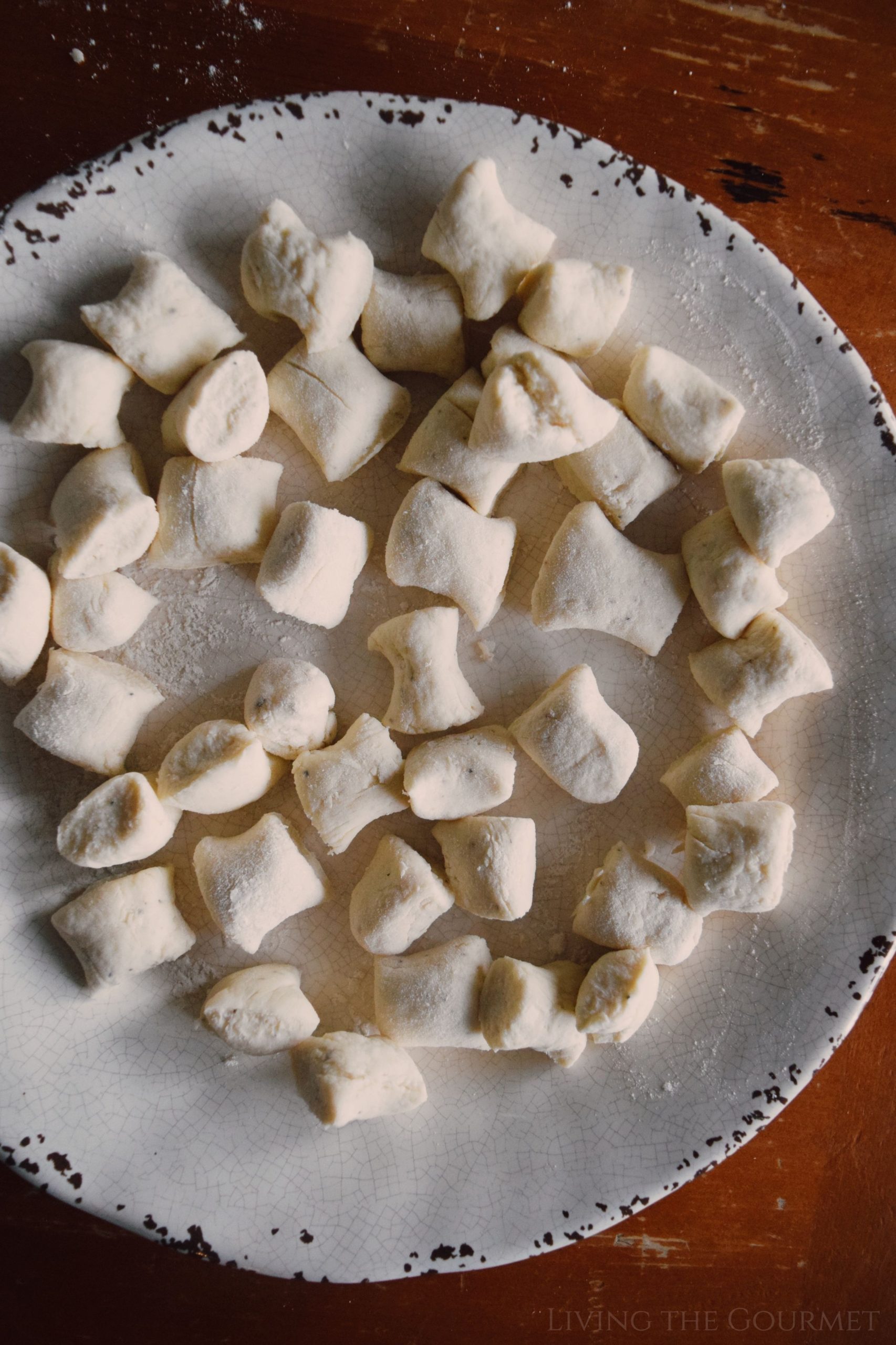 3) Ricotta – A Gift From The Ancients. One of the oldest cheeses in the world, ricotta has been produced in Italy since around 2500 BC. While we tend to think of ricotta purely as 'that creamy cheese that melts beautifully' in things like stuffed shells and lasagna, ricotta also comes in smoked, aged, salted, and baked varieties. Produced from whey, ricotta is made from a variety of milks, including from sheep, goats, and Italian water buffalos. However, in the US ricotta is produced almost exclusively from cow's milk, which results in Italian ricotta being both naturally sweeter and somewhat 'less' moist than its American counterpart.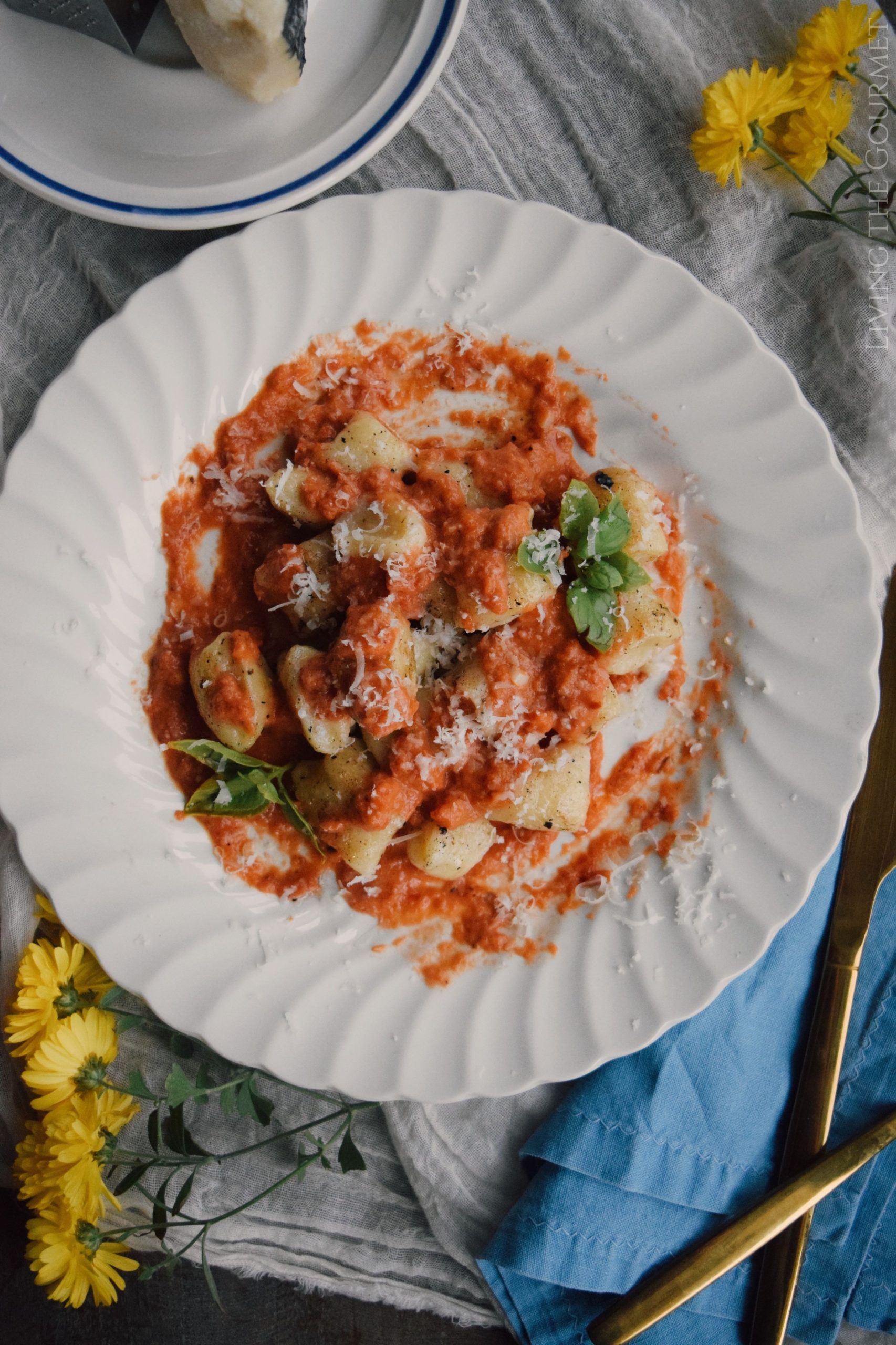 The Un-Obscure Origin of Alla Vodka Sauce
Going into this, I had expected 'Alla Vodka' to have an origin similar to things like meatballs or pepperoni – which is to say, " Recipes created by Italians living outside of Italy." I expected to find yet another delicious entry within the culinary pantheon that is 'Italian Immigrant Cooking.'
I had prepared myself to encounter Italian food critics and high-brow Roman chefs rebuking 'Alla Vodka' in the way that Fillipo Piva wrote about meatballs in 2014 for Wired Italian, where he posted a scathing article entitled Spaghetti and Meatballs and Other False Myths of Italian Cuisine Abroad. His article opens "The menus of pseudo-Italian restaurants around the world abound with recipes completely unknown to us." Of spaghetti and meatballs, in particular, he says "They claim that spaghetti and meatballs was brought over by our southern ancestors. Yet, among the most popular dishes in Italian cuisine there is no space for giant fried meatballs mixed with spaghetti and sauce." The article carries on at length as a fiery condemnation of all things Italian-American, proclaiming Parmigiana di Pollo to be a "grammatical farce," and eviscerating sauce-less white pizza as an "Unseasoned white devil."
Curiously, he never mentions Penne All Vodka, Penne Alla Muscovita, or any other incarnation of 'alla vodka.' Nor do any of his similarly harsh-minded peers, all whom (with rare exception) appear to hold the cuisine of the Italian Diaspora in gastronomic disdain.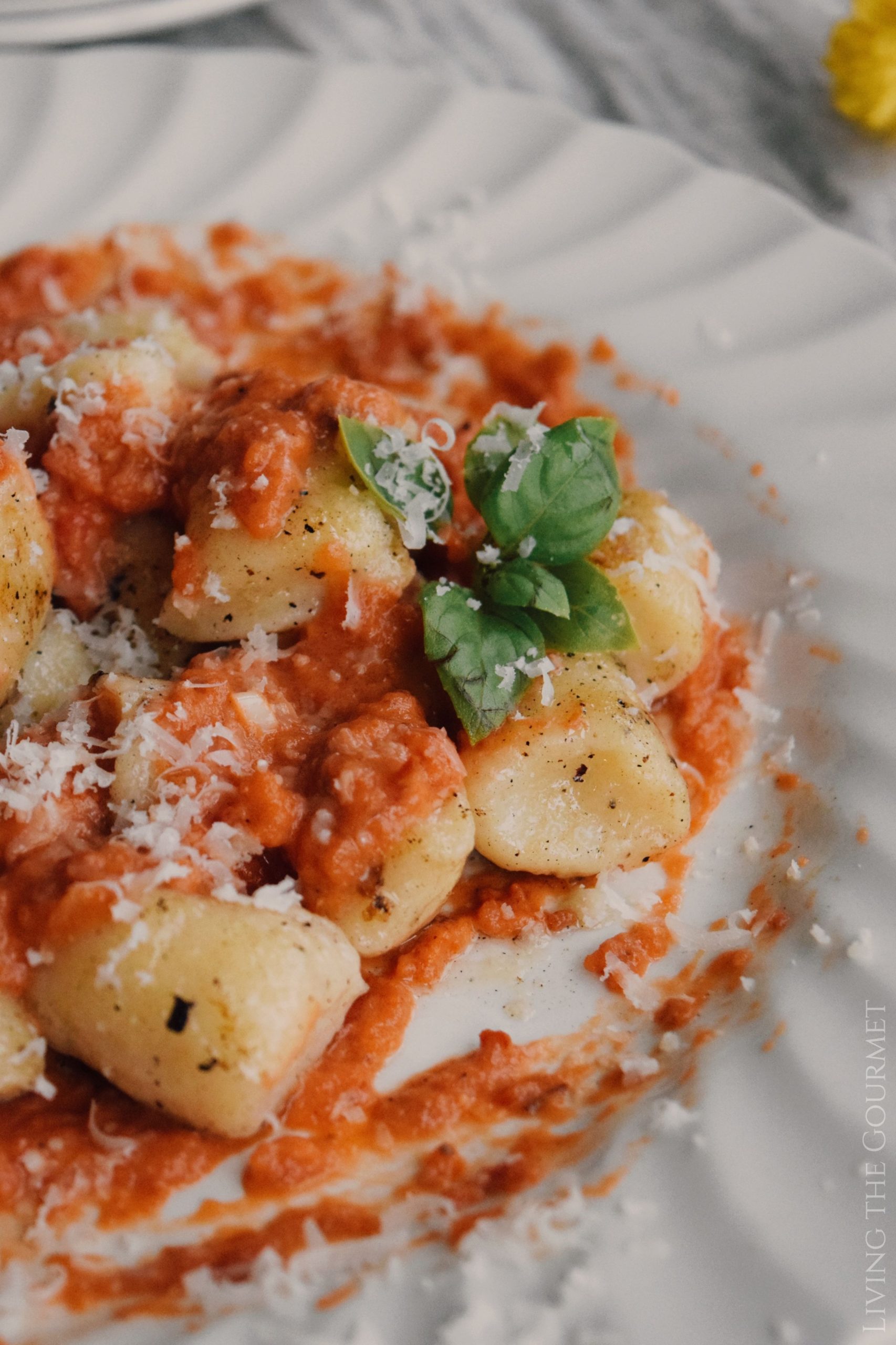 Yet, for the (seemingly) ultra-American Alla Vodka, which graces virtually every 'Italian restaurant' throughout the US, from the grimy chyrons of New York pizzerias to the pristine menus of multi-star restaurants, I was shocked to find no such condemnations…anywhere.
It was then that I began to wonder "Could it be that this decadently thick combination of Russo-Polish sourced alcohol, heavy cream, butter, and tomatoes 'is' in fact Italian? Despite such a combination being virtually unheard of throughout Italian cuisine, even in the notoriously 'rich' cuisines of Italy's German and French influenced North?"
The answer is a resounding 'yes.'
However, it is a very new dish. In fact, Alla Vodka doesn't enter the historic record until 1974, when it first appeared in a cookbook by Italian actor Ugo Tagnazzi - La Mia Cucina. His incarnation of the dish, however, is 'furiously' spicy. In fact, that was the original name of the dish, 'Furious Penne,' or penne all'infuriata. Ugo's 'furious penne' featured penne tossed with chili peppers and Polish chili-infused vodka, along with fresh tomatoes, oil, garlic, and bay leaves. You'll notice his incarnation of the dish is cream-less.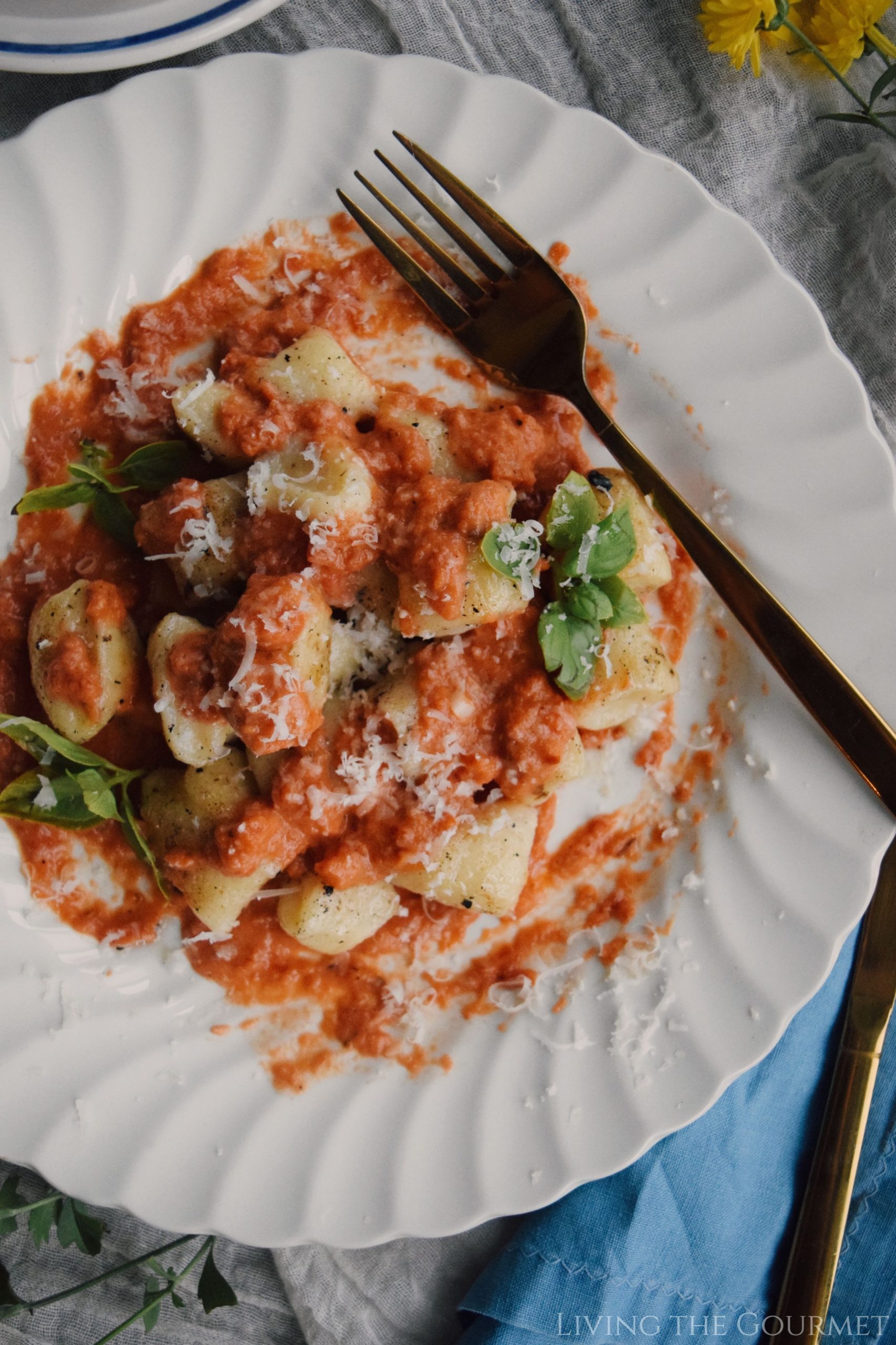 By the end of 1970s, various vodka sources were a fixture of 'modern' restaurants throughout Italy – especially in the metropolitan north.
In fact, so enamored has Italy been with the dish that in 2016 the Italian Association of Confectionary and Pasta Industries rediscovered a 1980s version of the dish, dubbed 'Penne alla moscovita,' essentially penne alla vodka with smoked salmon, and made the dish the focus of the 18th World Pasta Day in Moscow as a symbol of friendship between Italy and Russia.
While there are many other claims as to the origin of 'alla vodka,' with or without penne, none are as firmly (if at all) set in the historical record as Ugo's. His recipe is the first published instance of an Italian vodka-based sauce. Furthermore, none of the other origin claims so closely mirror the sudden and meteoric rise in popularity of the dish. His recipe appeared in 1974, and by the end of that same decade vodka sauces began appearing across Italy, and by the middle of the 1980s penne alla vodka was being eaten across the US.
Is it possible that Ugo Tagnazzi encountered this dish, or some variation of it, before publishing the recipe in his cookbook? Naturally. But his 'is' the first recorded publication of the recipe, and even if he is 'not' the one who first devised the recipe, he can certainly lay claim to having popularized it.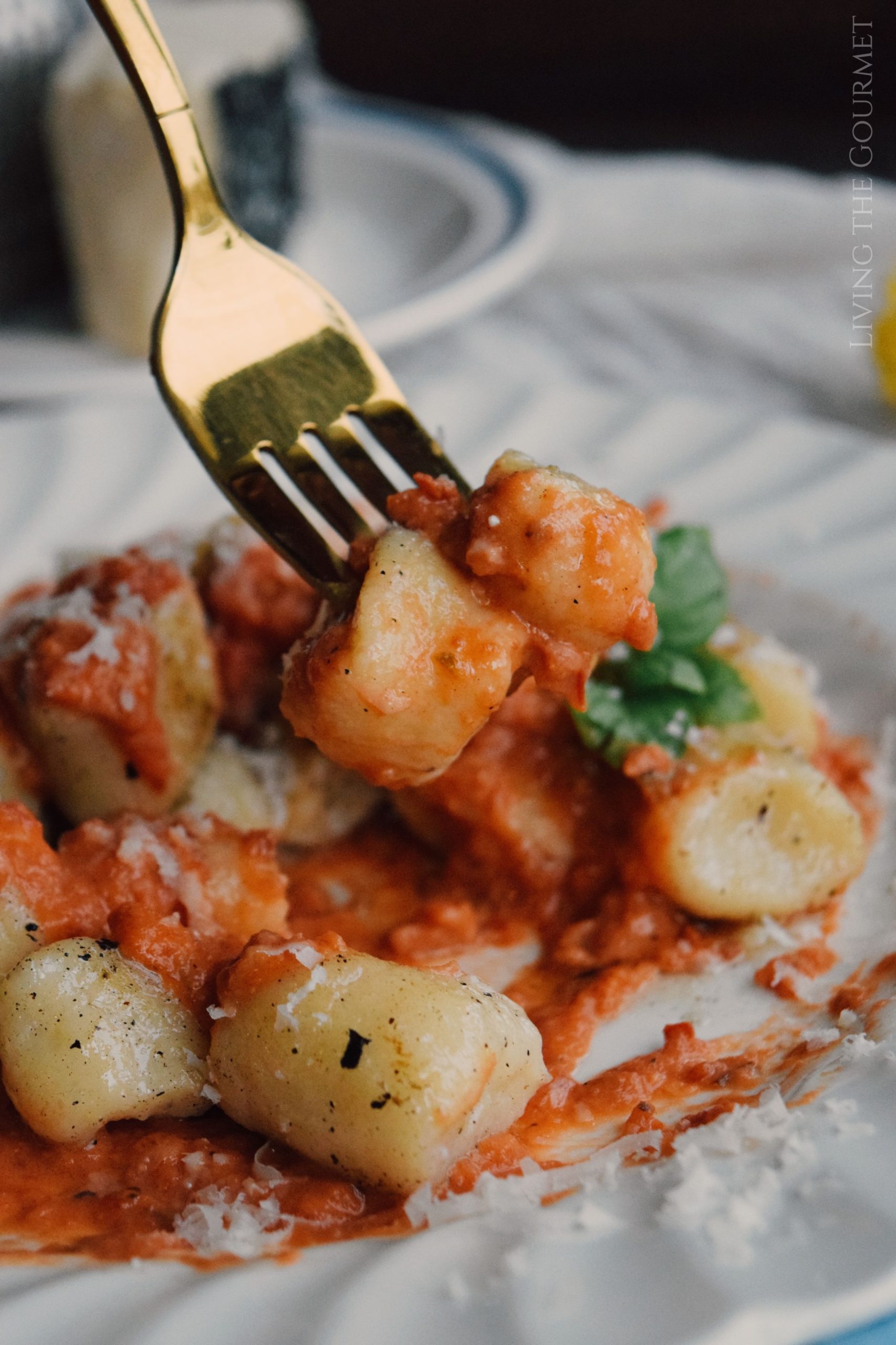 More Italian Favorites from Living the Gourmet
1) Ravioli. My favorite twist on a beloved classic, these homemade ravioli are blissfully simple to prepare, but the real draw here is the delicious mix of asiago, ricotta, mozzarella, and romano, coupled with a fresh red sauce, plenty of garlic, and fresh spinach.
2) Tortellini. If you're feeling adventurous, homemade tortellini enhances 'any' pasta dish, from basic garlic an oil to 'alla vodka.'
3) Meatballs with Rasins and Pignoli Nuts. My absolute favorite meatball recipe of all time. Moist, flavorful, and versatile, well able to accompany pasta or to prepare a meatball sandwich, or even to eat on their own.
Print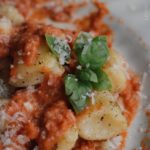 Ricotta Gnocchi Alla Vodka
---
Author:

Total Time:

35 minutes

Yield:

4

1

x
For Ricotta Gnocchi:
2

lbs. ricotta cheese

2

eggs

4

cups

flour

1/2

cup

grated Parmesan cheese or Romano cheese

3/4 tsp

. black pepper

2 tsp

. salt
Fresh Parmesan cheese or Romano for grating
For Alla Vodka Sauce:
4

-

5

cloves garlic - chopped

2 tablespoons

butter

2 tablespoons

olive oil

1 tsp

. red pepper flakes

1 tsp

. garlic powder

1 tsp

. black pepper

1 tsp

. dried oregano

1 teaspoon

salt

1/2 tsp

. sugar

1/2

cup

vodka

28 oz

can of crushed tomatoes

3/4

cup

heavy cream
---
Instructions
For Ricotta Gnocchi:
Using a large bowl, mix together the Ricotta and eggs.
Add the salt, black pepper and slowly incorporate the flour.
On a clean, floured surface, knead together well.
Roll into long cord like rolls and cut into 1-inch pieces.
Bring a large pot of well salted water to a boil and add the gnocchi.
Stir gently to keep the gnocchi from sticking together.
Cook about 8 - 10 minutes.
Drain and serve immediately with your favorite sauce.
I served mine with Alla Vodka Sauce (instructions below)
For Alla Vodka Sauce:
In a large cast iron pan, sauté the garlic in butter, olive oil, red pepper, black pepper, and salt until golden. Add the vodka and cook down for about 3 – 5 minutes.
Add the crushed tomatoes and sugar and the rest of the seasonings. Let the tomatoes cook down for about 5 to minutes on a gentle heat. Taste for seasoning.
Add the heavy cream and stir until incorporated. Cook to a simmer then lower the heat and let cook additionally for 5 minutes.
Serve immediately with the gnocchi or with your favorite pasta dish.
Prep Time:

15 minutes

Cook Time:

20 minutes
Recipe Card powered by
If You Enjoyed Today's Recipe…
Be sure to follow us on Instagram to stay up to date with all things Living the Gourmet, and for more great recipes, tips and tricks.
Did you make this recipe?
If so, let me know in the comments down below, or post a picture to Instagram, or to Pinterest, and I'll give you a shoutout on Instagram, or post your pin to one of my Pinterest boards!
0