Combining citrus, honey, and warming spices, mulled wine encapsulates the flavors and 'heart' of the season. And as a nice bonus – it quite literally could not be easier to prepare.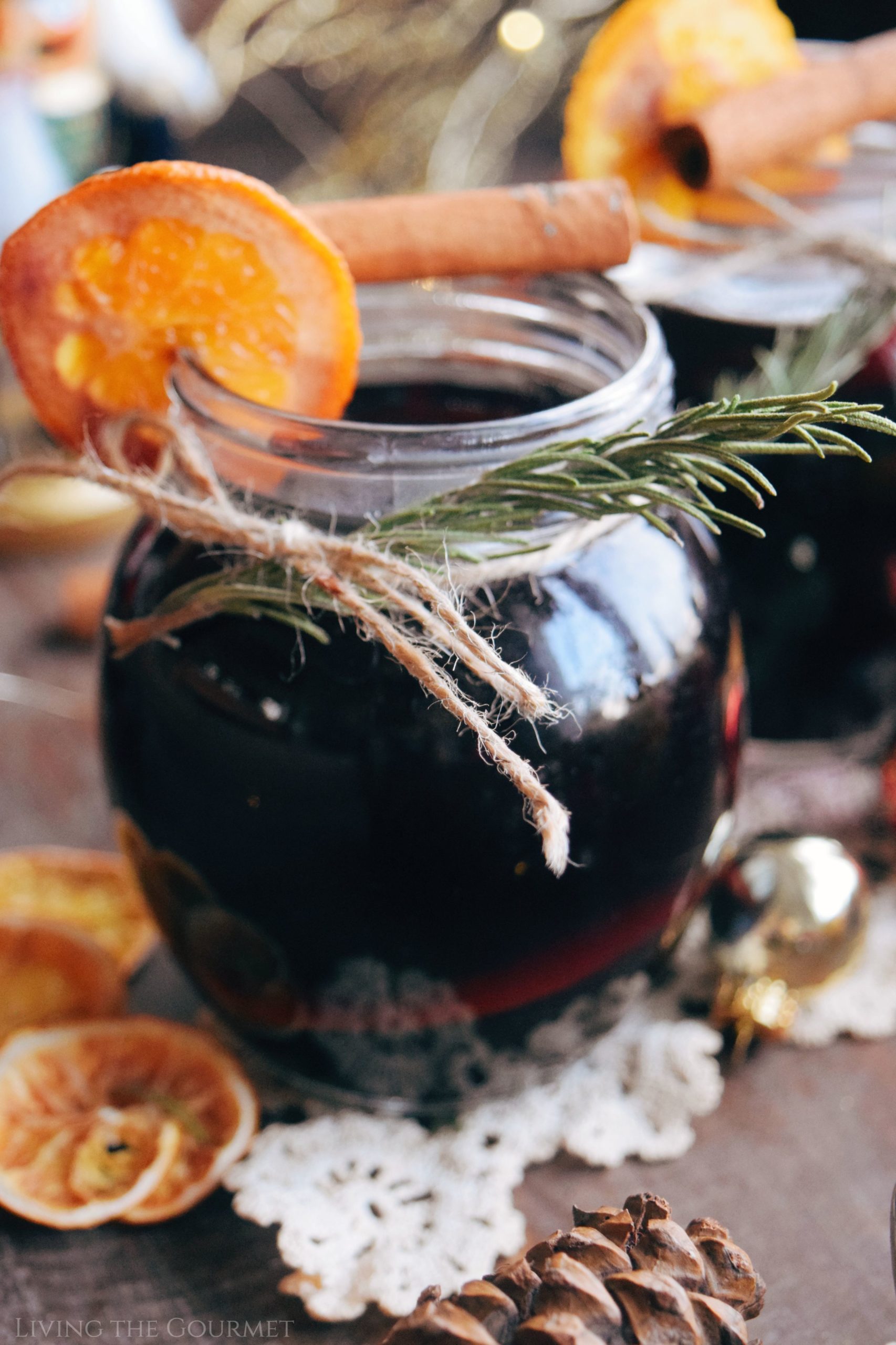 Why You'll Love Mulled Wine
1) Super Simple. Making mulled wine is as simple as combining a few seasonings in wine, and then heating those together. Truly, it couldn't be simpler. Yet, this is one recipe that never fails to please and satisfy, making it ideal for adding to your holiday repertoire.
2) A link to a simpler time. Mulled wine simply sends the mind drifting back to holiday seasons of yore.
3) The Libation of Holiday Memories. Pairing mulled wine alongside holiday roasts is the stuff holiday memories are made of. Conversely, sitting around the Christmas tree after the festivities have concluded, with a glass of warm mulled wine, is perhaps the 'picturesque' end to the holiday season.
4) Holiday Aperitif. By contrast, and perhaps more commonly, you could also kick off your holiday festivities with mulled wine. Nothing quit sets the tone for a holiday gathering like a mug of spiced wine.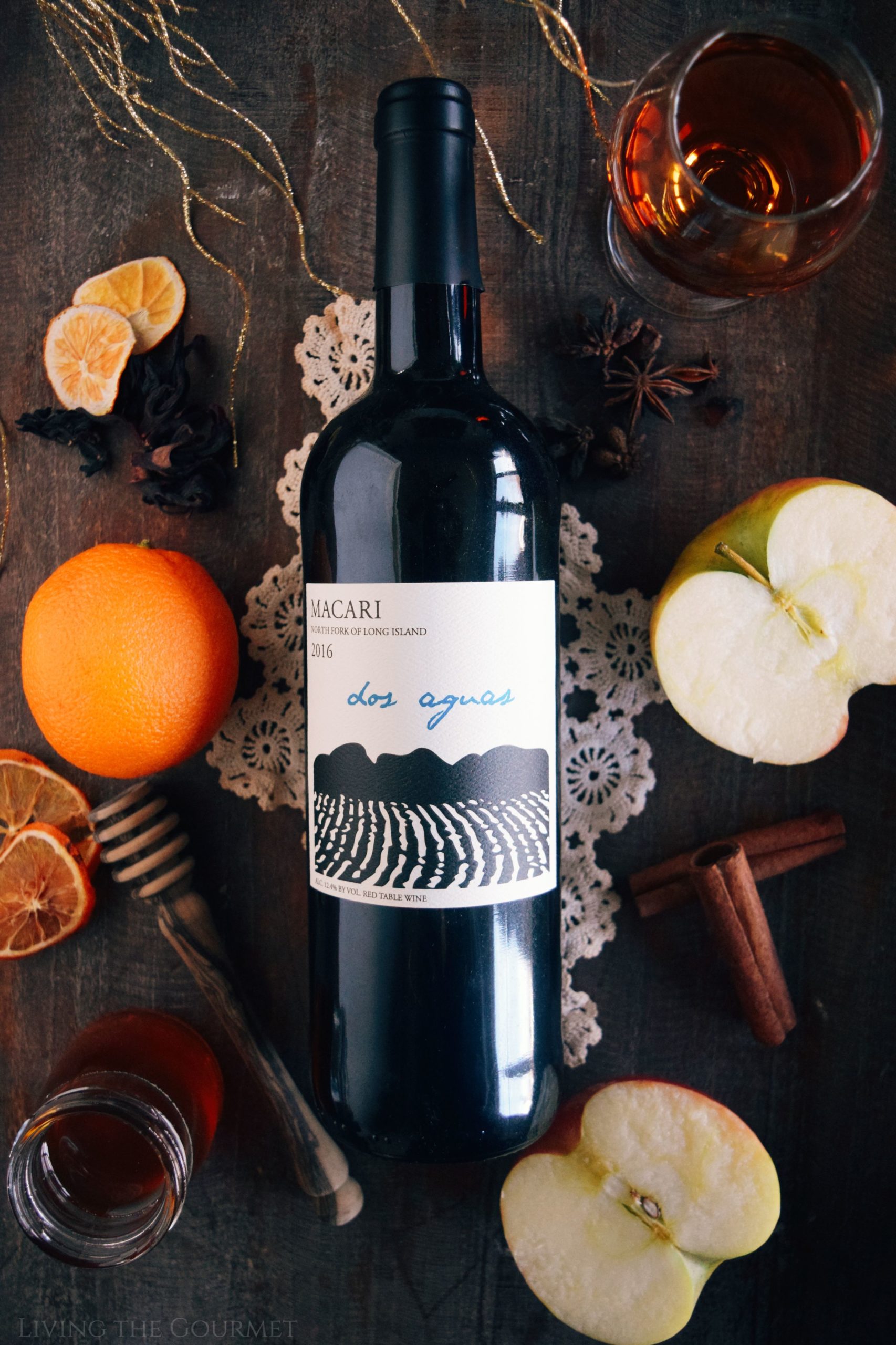 Ingredient Notes, Tips, and Substitutions
1) The Wine. Dry red wine, such as cabernet sauvignon, merlot, or simply your favorite label's 'red wine blend,' is perfect for mulled wine. Don't worry about using a pricey bottle or 'pairing' the wine to the ingredients you're using. As with sangria, you're using the wine as a base, and then dressing it up with an assortment of flavors. The 'flavor of mulled wine' are the flavors you add to it – mostly. That being said, even though you don't need to worry about using a 'fine vintage,' you also probably don't want to use a wine that you wouldn't drink on its own – and that's the bar for which wine to use. "Would I enjoy this dry red wine on it's own?" If yes, that's a perfectly acceptable wine for use in mulled wine.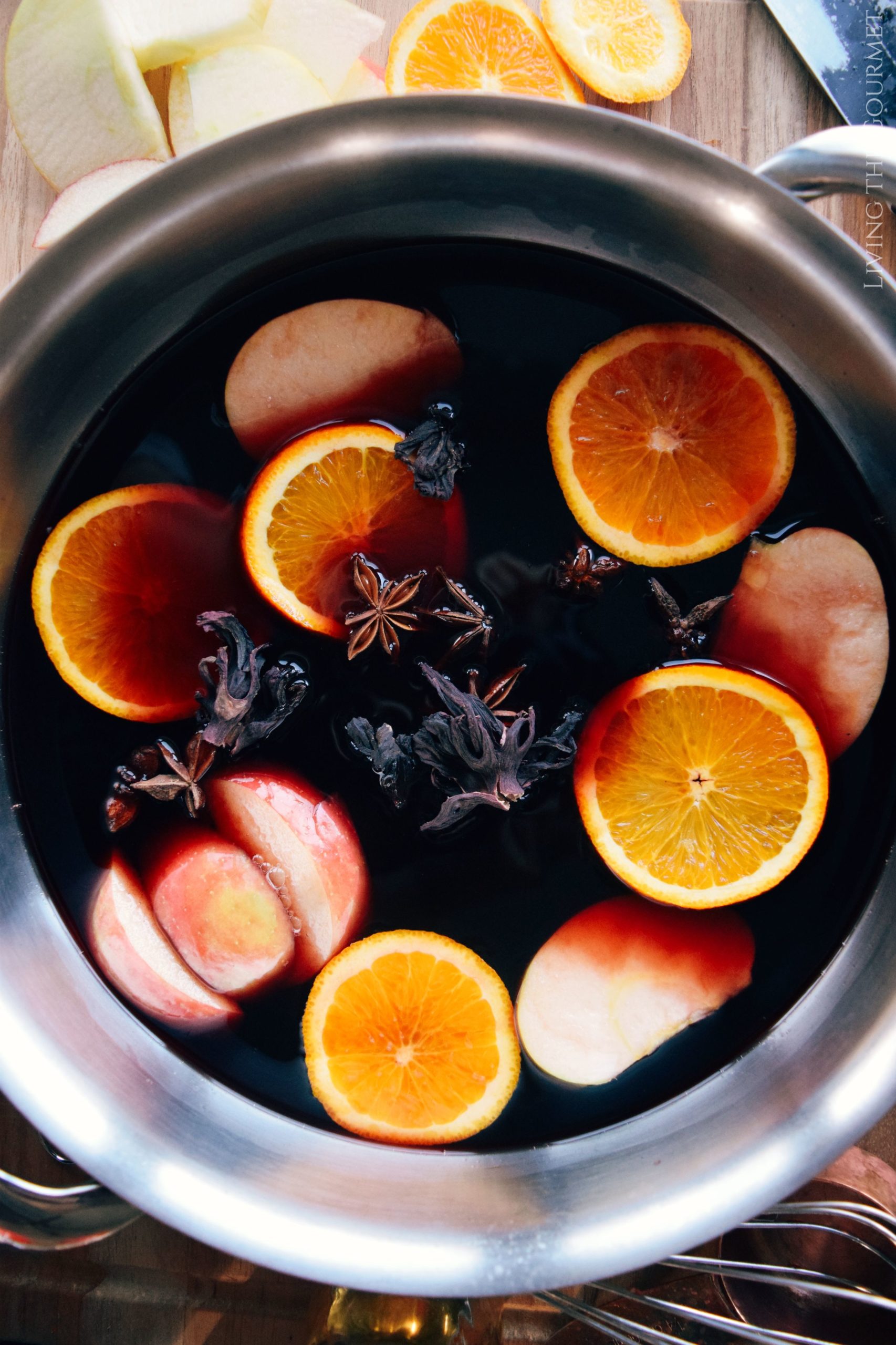 2) Star of Anise. First off anise and star of anise are 'not' the same thing. Star of anise is the unripe fruit of an evergreen tree in the magnolia family. The 'stars' are picked before they can ripen, and are then dried. Star of anise boasts a powerful licorice-like aroma that's often described as 'thick on the air.' In terms of flavor, star of anise is somewhere between cloves and cinnamon, and is a beloved 'warming' flavor often associated with the cold weather months due to its starring role in mulled wine, mulled cider, and various pumpkin pie spice recipes. Star of anise also features prominently in rubs for fatty roasts, such as roasted duck, pork shoulders, and 'well marbled' beef roasts.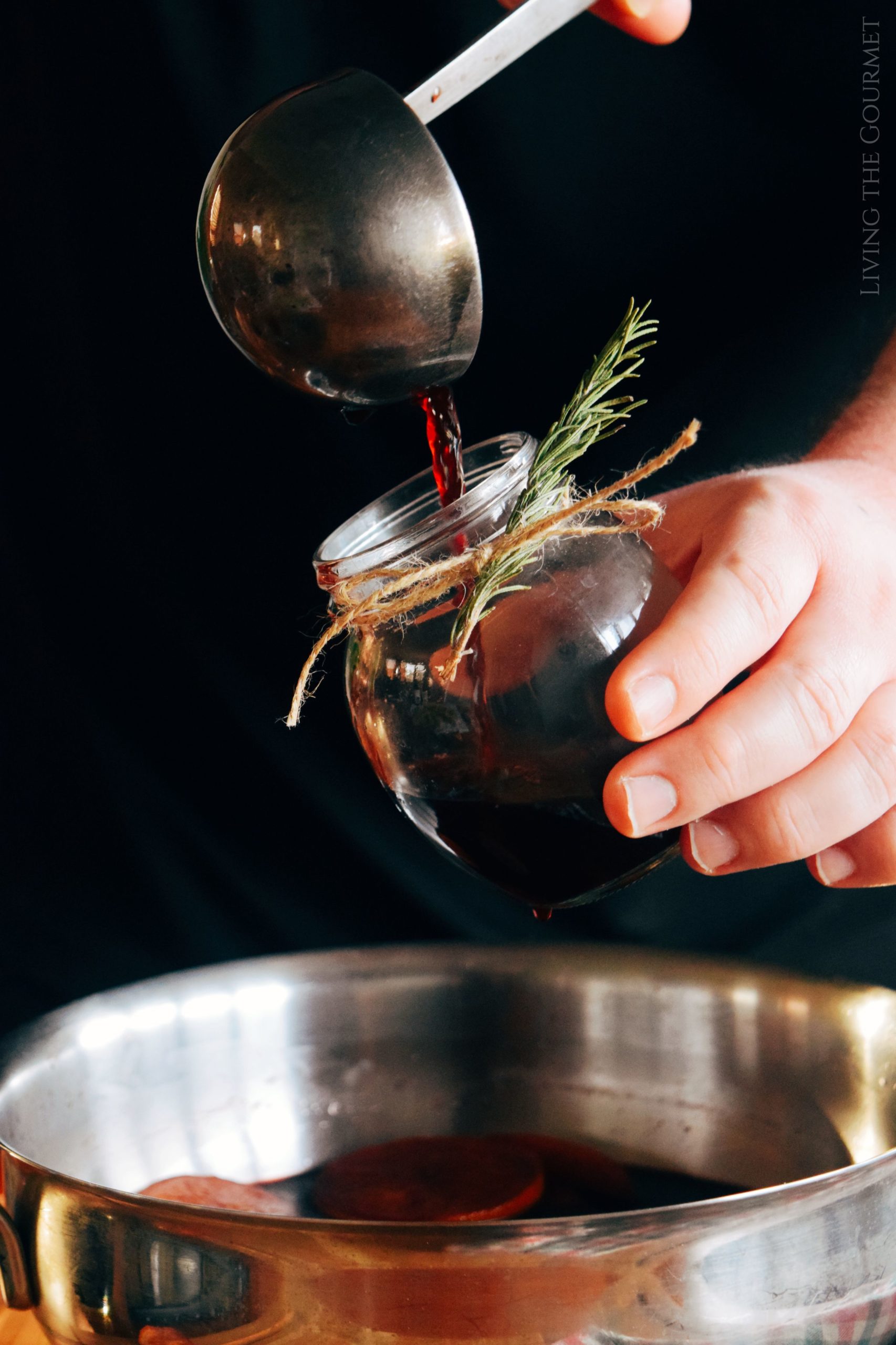 3) The Sweetener. Maple syrup, honey, or simple sugar are all fine. Molasses is also sometimes used, but generally only if red fruit like cranberries are being thrown into the mix. However, if using maple syrup, you want a fairly high-quality maple syrup for this recipe. Artificial maple syrup is simply a sugar-syrup with various flavor additives and color, and you don't want any of that in your wine. 100% All Natural Maple Syrup is really the way to go here. For the honey, store brand is fine, since good quality honey loses all of the 'qualities' that make it high quality if it is cooked.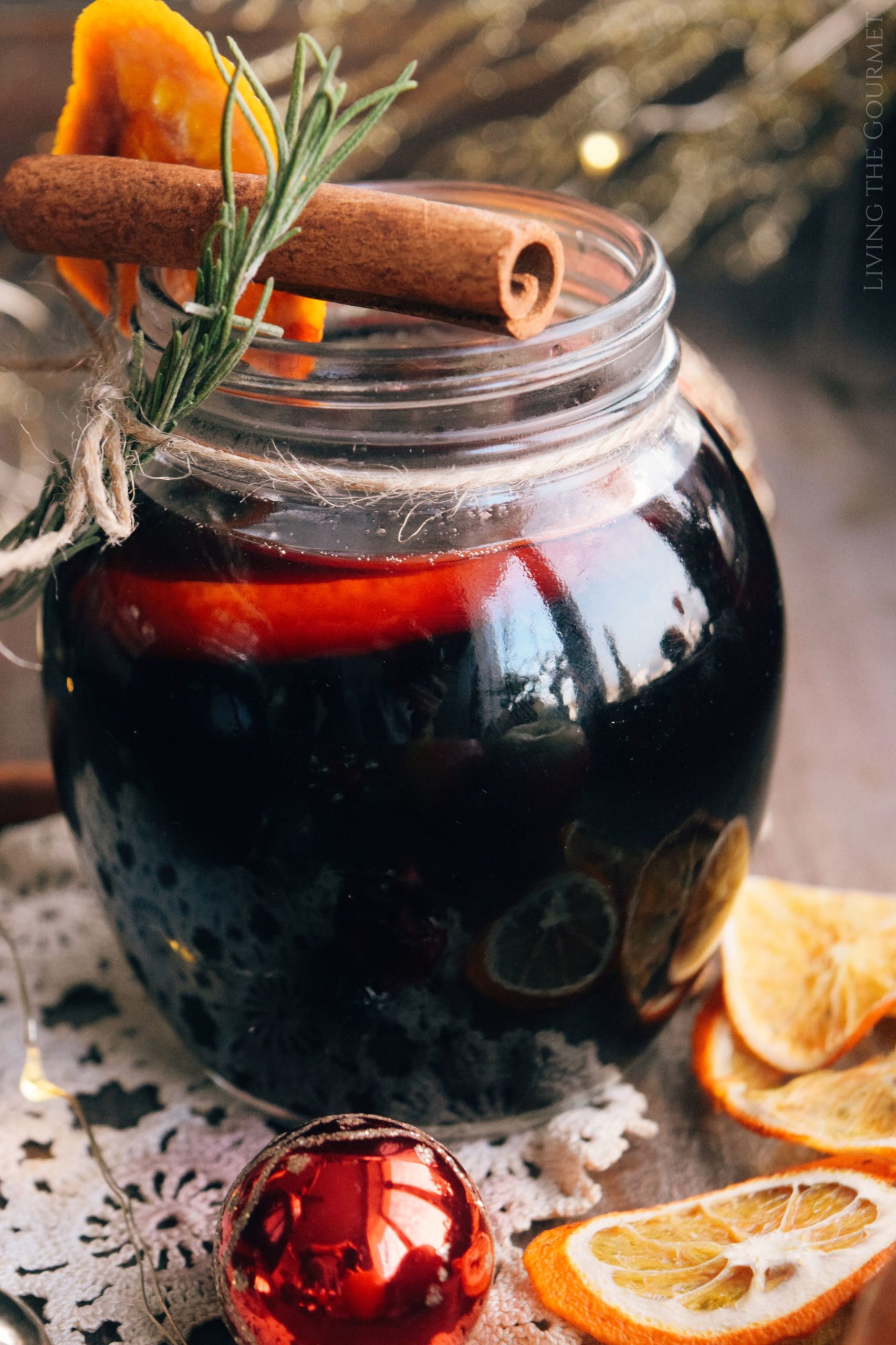 More Seasonal Drinks from LTG
1) Homemade Hot Chocolate. Homemade hot chocolate is a decadently thick, lusciously rich chocolate beverage that's absolutely delicious – and shockingly easy to prepare.
2) Apple Cider Old Fashioned. The classic 'Old Fashioned' is a given holiday makeover with apple cider and cinnamon.
3) Canelazo – Warm Tea Cocktail. This Ecuadorian tea, lemon, and cinnamon cocktail is officially one of my favorite cold weather cocktails. Combining some of my favorite winter flavors, this warming cocktail is the perfect end to a wintry day.
4)Drinkworks – Ring in the holidays with Drinkworks, the ultimate home bar you didn't even realize you were missing- until now. Simply pop in your favorite drink pod and press go. It's just that easy to make delicious inspired cocktails at the comfort of your own home.
Living the Gourmet
Yields 4 cups
Mulled Red Wine
5 minPrep Time
25 minCook Time
30 minTotal Time
5 based on 9 review(s)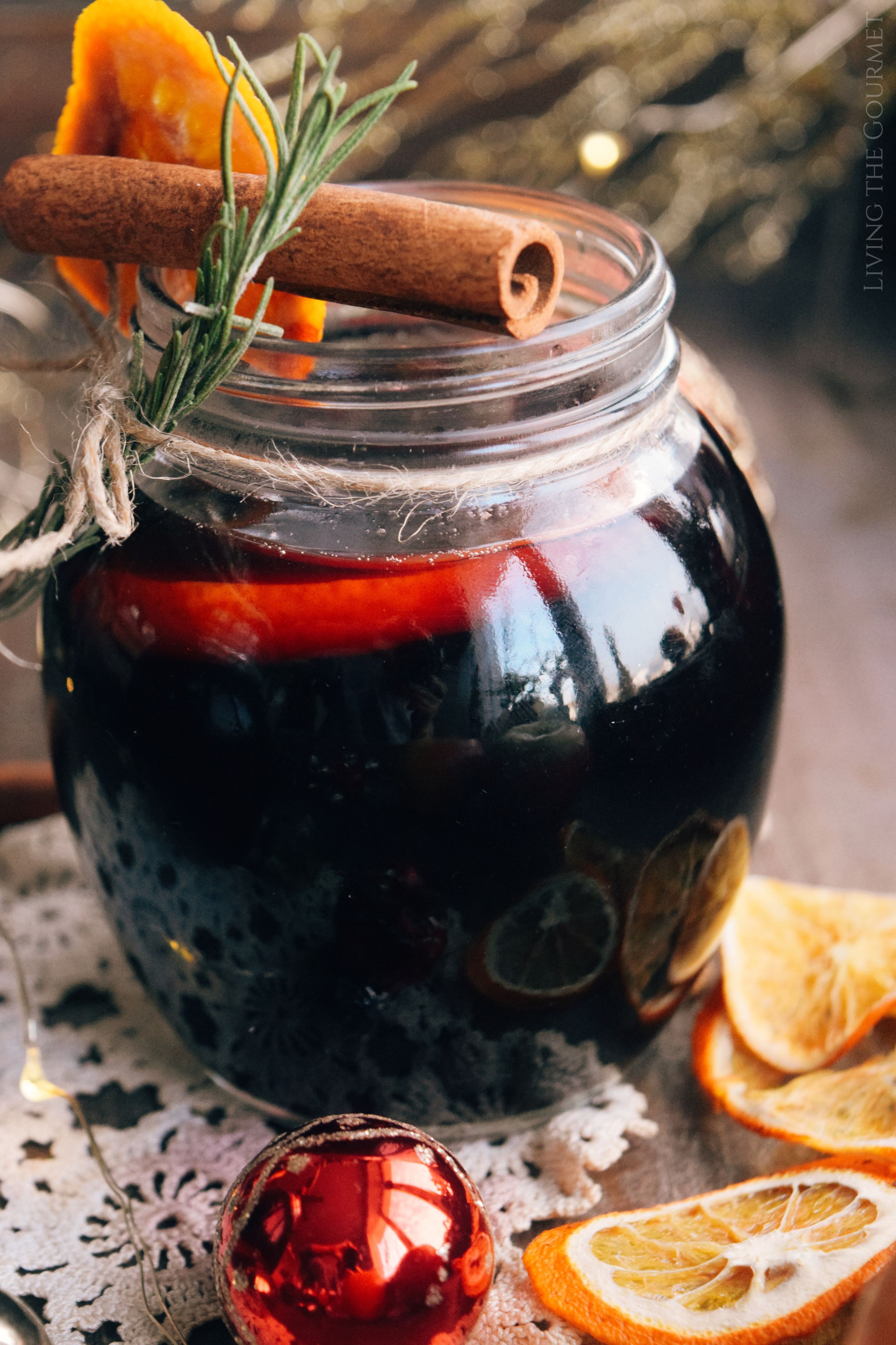 Ingredients
1/4 cup brandy
1/3 cup honey
1 bottle of dry red wine
1 orange, sliced
1 apple, sliced
2 cinnamon sticks
3-4 star anise
Instructions
In a large pot, whisk together brandy and honey. Add wine, whisking until all is combined.
Add sliced fruit and spices.
Bring to a simmer over medium-gentle heat then reduce to a gentle heat and cook on low for about 15 minutes.
Serve warm and enjoy!
7.8.1.2
1507
https://livingthegourmet.com/2020/12/mulled-red-wine.html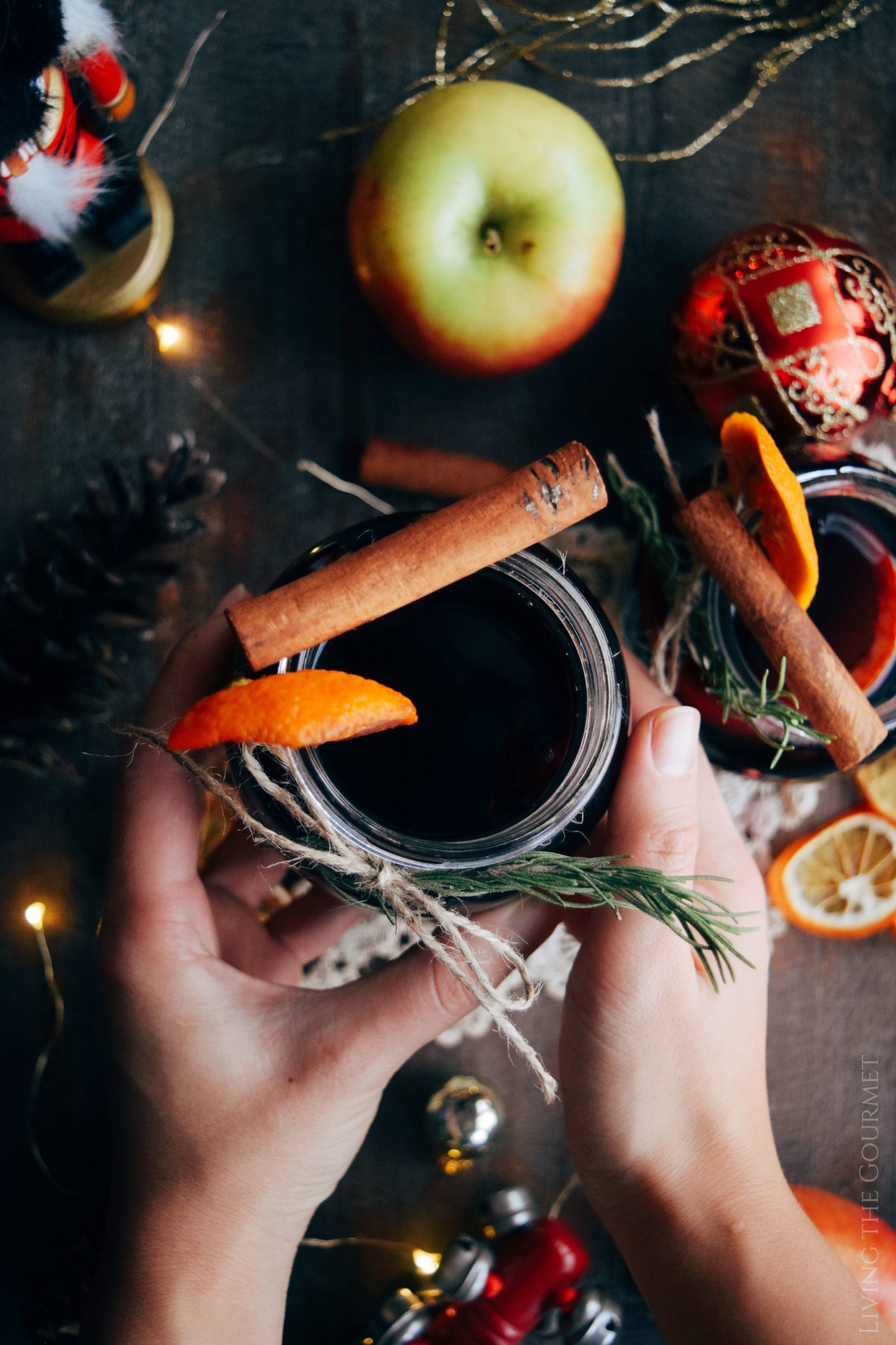 If You Enjoyed Today's Recipe…
Be sure to follow us on Instagram to stay up to date with all things Living the Gourmet, and for more great recipes, tips and tricks.
Did you make this recipe?
If so, let me know in the comments down below, or post a picture to Instagram, or to Pinterest, and I'll give you a shoutout on Instagram, or post your pin to one of my Pinterest boards!
1