This post has been sponsored by Torani. All opinions expressed are my own. #aguiltfreeholiday #torani
This three ingredient hot chocolate is homemade and practically guilt-free with fresh whole milk, organic dark chocolate, and a splash of Torani Sugar Free Syrup. It's the ultimate holiday delight!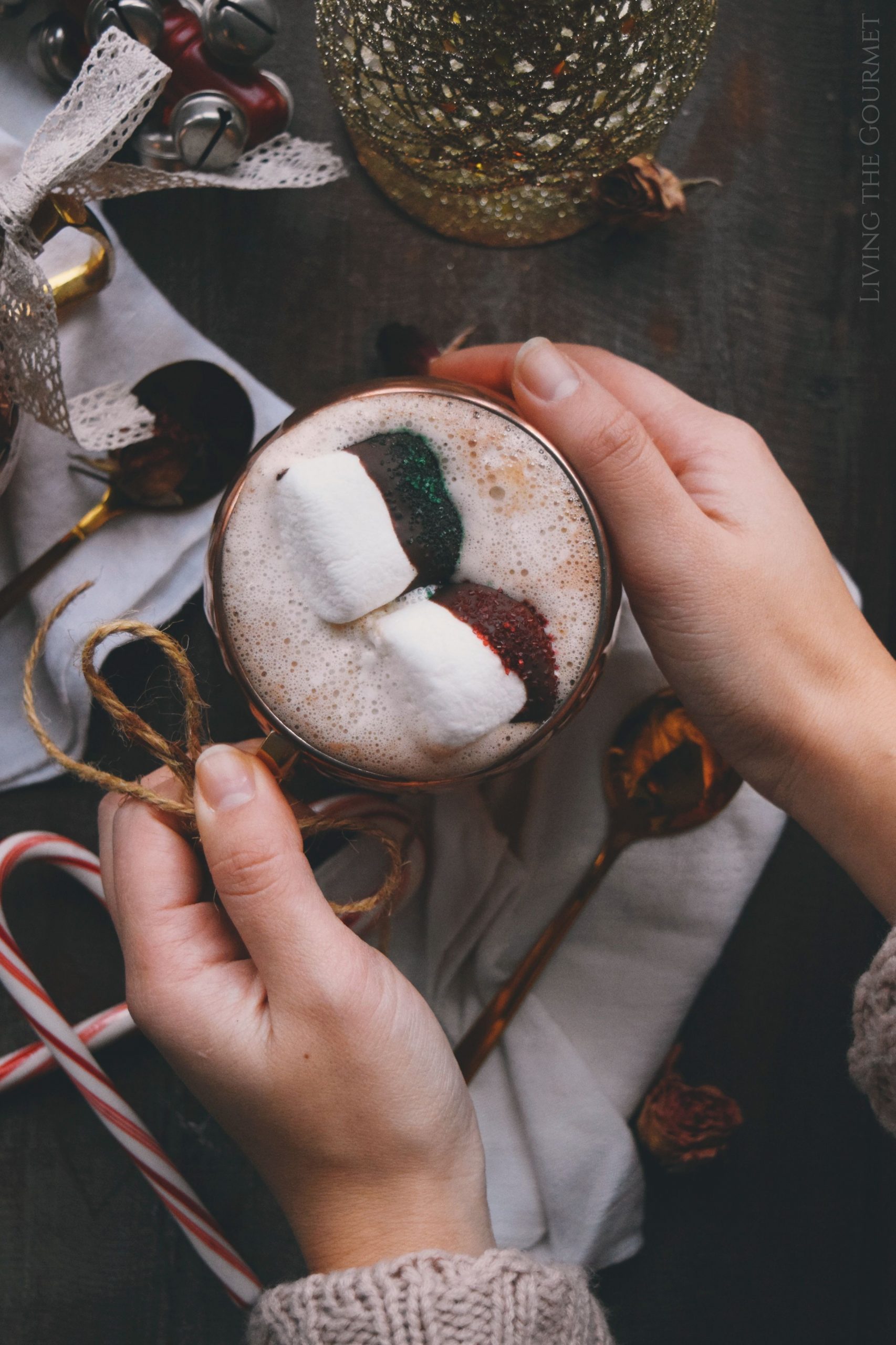 I feel as if comfort food gets a bad rep in the industry for not only being 'heavy' but 'complicated' as well. I think comfort food comes in many different forms and no, it doesn't always have to be a heavy stew or thick sauce. Take for example today's recipe- a three ingredient fix that is sweet, warm, simple to make and comforting.
As if it couldn't get any better, I'm using whole milk not cream, dark organic chocolate not processed cocoa with additives and sweeteners, and my secret ingredient- sugar free vanilla syrup. Let's dive in and I'll not only show you how to make this amazingly easy holiday recipe, but I'll also detail how you can make some variations and serving suggestions.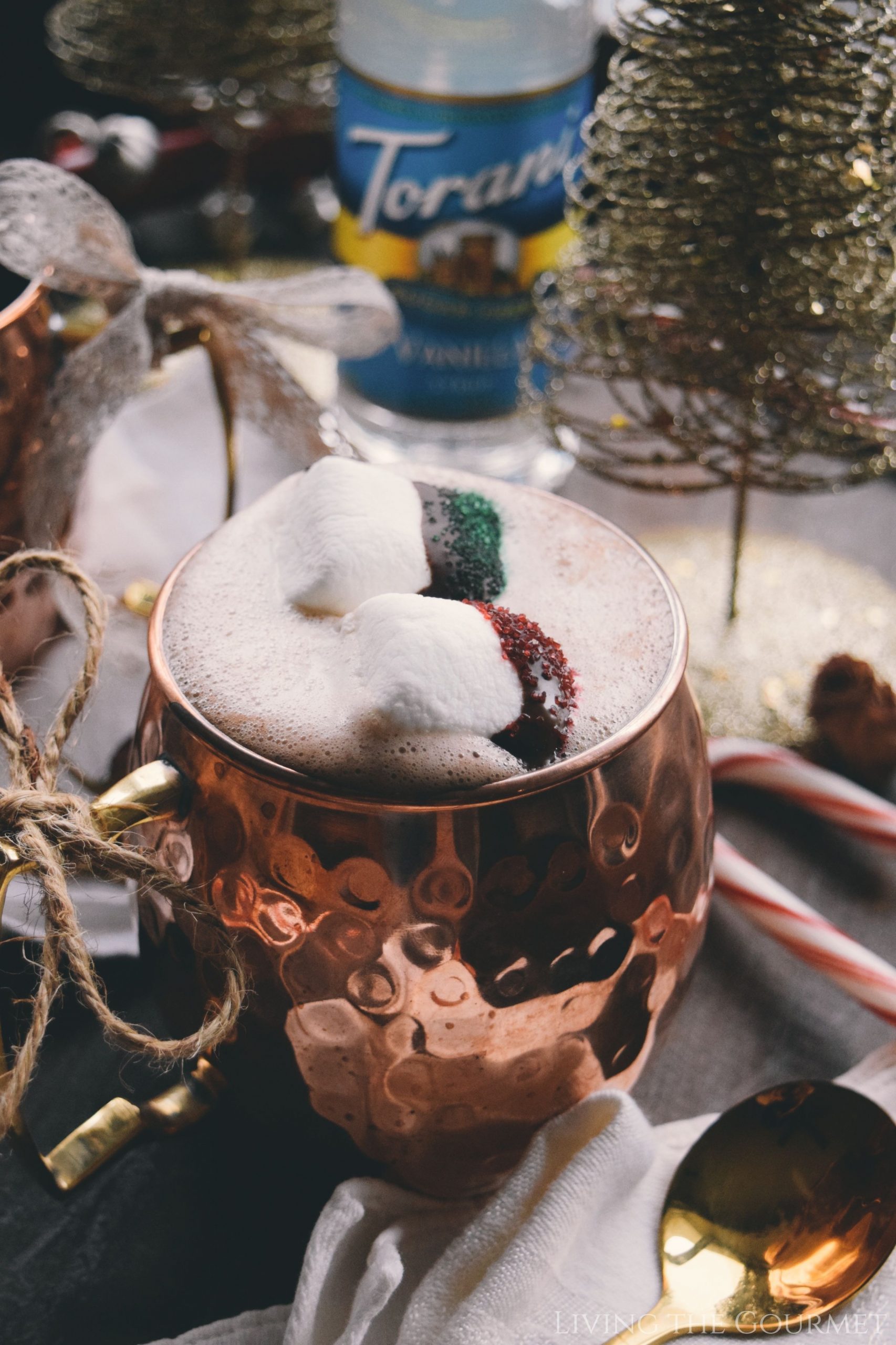 5 Minute Fix
Using only a double-boiler, you're simply going to combine the chocolate (not cocoa powder but real chocolate) and whole milk. Keep whisking until the chocolate has completely melted and is smooth. Using real chocolate I find gives this drink a rich creaminess so you don't need to use actual cream in this recipe.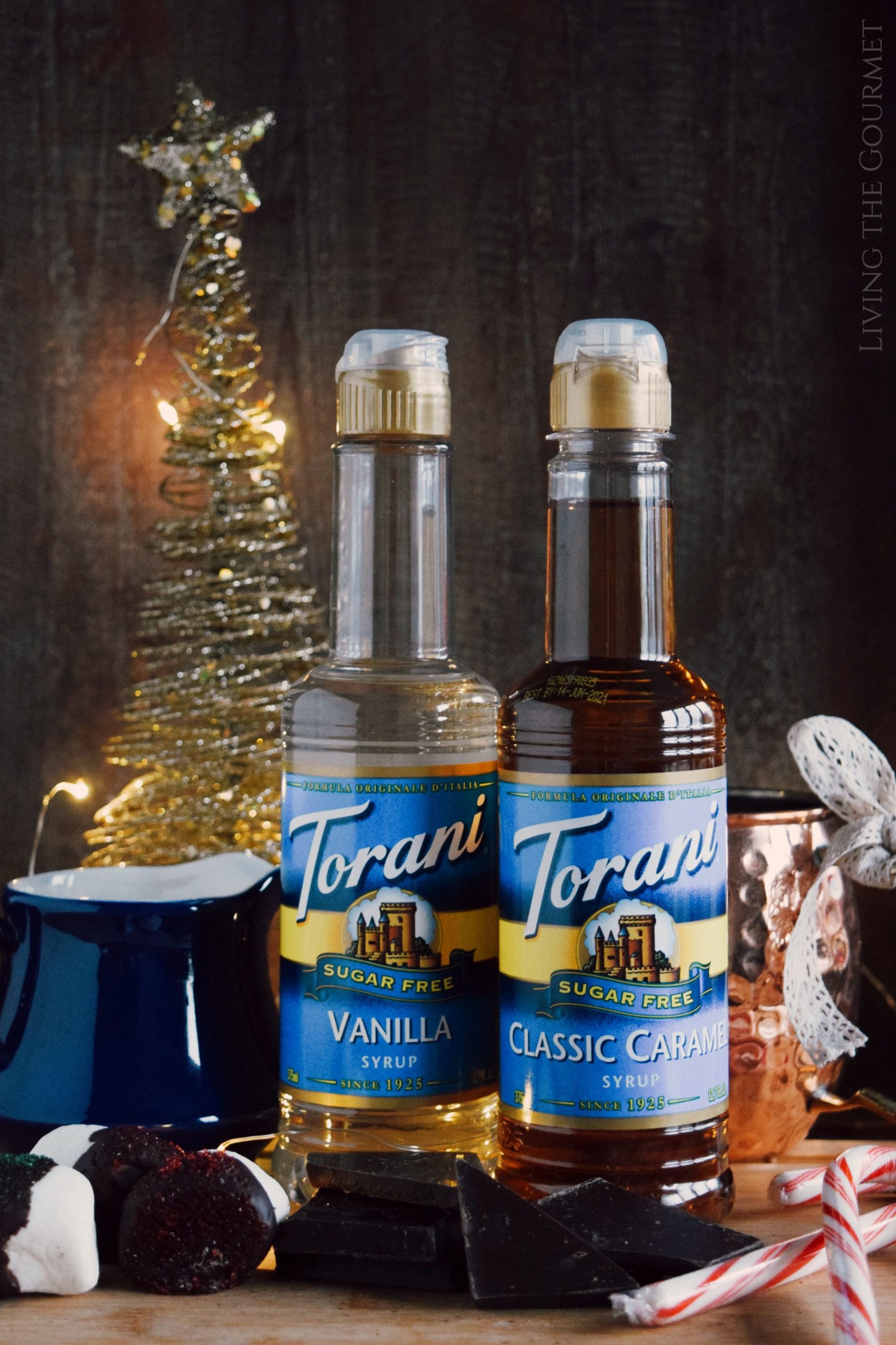 Now it's time to kick things up a notch and add in our preferred flavors. I love a touch of vanilla in my hot cocoa so I opted for Torani Sugar Free Vanilla Syrup but you can shop Torani's whole variety at your local Walmart and get creative with flavors like SF Raspberry, SF Orange, or SF Brown Sugar Cinnamon! I've even mixed a couple of favorite syrups in my hot cocoa for little extra depth. I love vanilla and caramel together especially when paired off with chocolate.
In the Details
I have few holiday hacks with Torani here that will transform so many other holiday drinks and desserts not just today's.
1) Whipped Cream. More often than not, I make my own freshly whipped cream which I serve over hot drinks, pie, cake, fruit, etc. In the past I've shared how I add a spoonful of Torani Sugar Free Syrups to lightly sweeten and flavor my cream without the guilt. I did that again here for today's recipe, but instead of topping my hot cocoa off with cream, I first added a dollop of the whipped cream to the bottom of the mugs. It creates a beautiful froth when you pour the hot chocolate over it. You can serve as is or get a little more creative with toppings.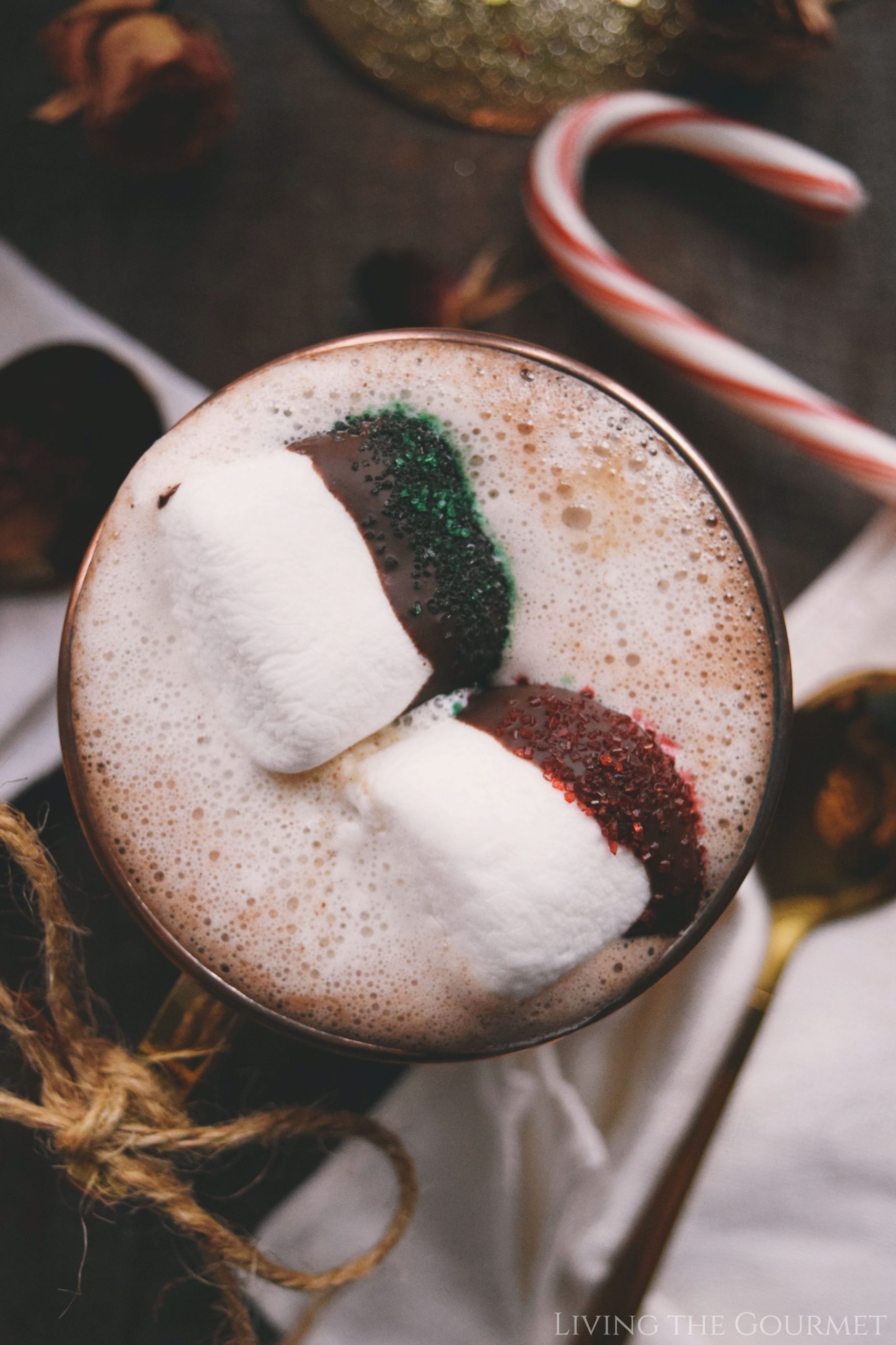 2) Marshmallows. What's hot cocoa without marshmallows? It's like serving a PB&J without the PB. I mean, it can be done, but it will still feel incomplete and no one has ever felt complemented or gratified when told by a critic, "it's good but it's missing something." With that said, let's talk about these marshmallow toppers. These should be made a few minutes ahead at the very least. Melt down some chocolate, add a splash of your preferred Torani SF syrup then dip each marshmallow halfway in the melted chocolate. Sprinkle with festively colored sprinkles and lay out on wax paper to set. You can speed the process up if you pop them in the fridge. Honestly, it really completes the whole recipe.
3. Candy & Spice. One final thought on the garnish department. You can up the ante with crushed candy canes or some extra shaved chocolate if you desire. I serve the candy canes on the side because I for one am not a big fan of peppermint in my hot chocolate. If candy isn't your thing either, you can finish it off with a pinch of cinnamon. Orange and chocolate is so reminiscent of the holidays so orange rind is also a lovely finishing touch.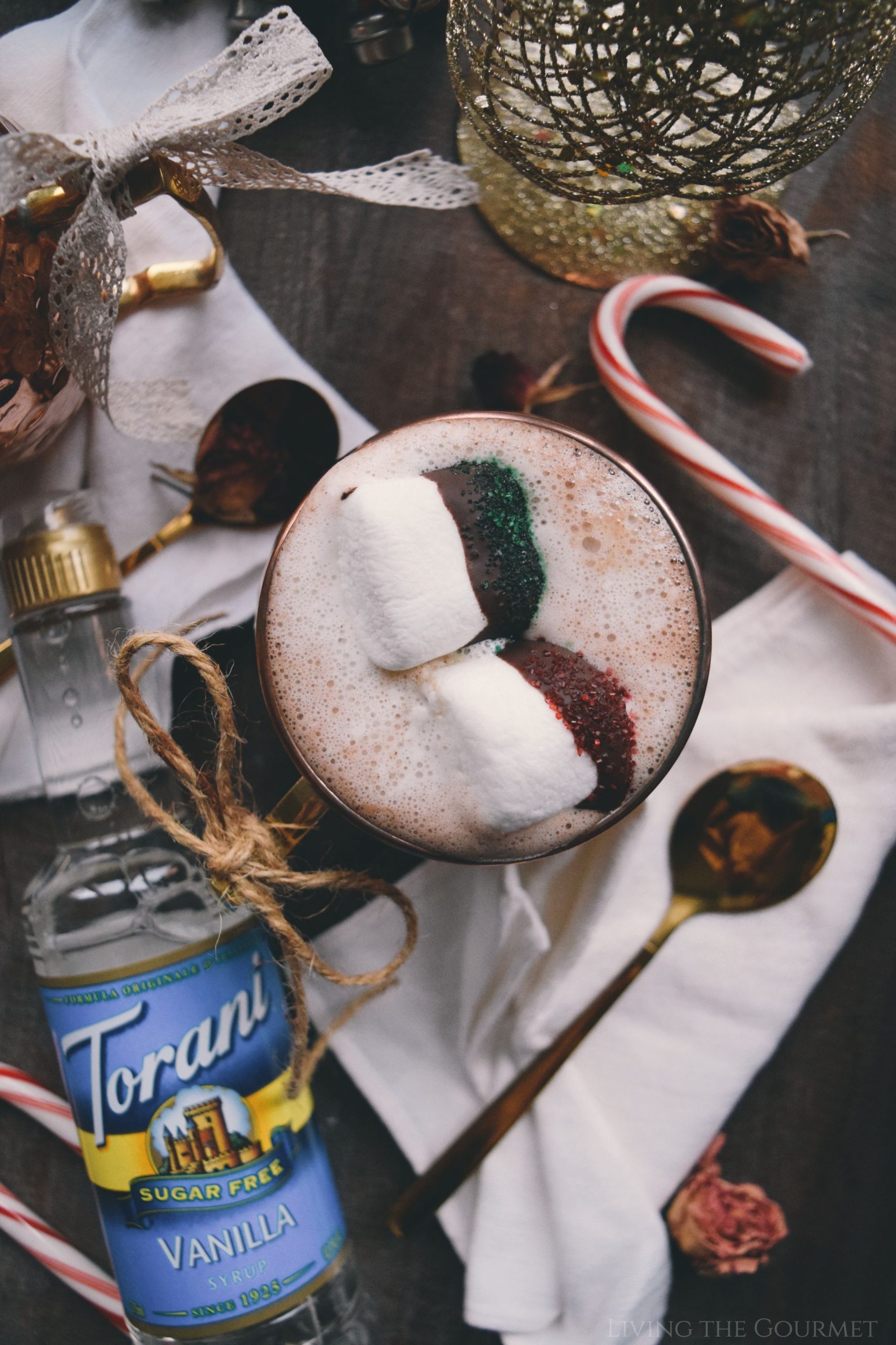 Print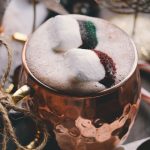 (3 Ingredient) Homemade Hot Chocolate
---
Author:

Prep Time:

5 minutes

Cook Time:

5 minutes

Total Time:

10 minutes

Yield:

2

hot cocoas

1

x
2 cups

whole milk

3/4 cup

organic dark chocolate

2 tablespoons

Torani Sugar Free Syrup, I used 1 tblsp SF Vanilla +

1

tblsp SF Caramel
Fresh Whipped Cream
Candied Marshmallows (recipe below), for garnish
Candied Marshamallows:
---
Instructions
Candied Marshamallows:
In a double-boiler, melt down chocolate and Torani syrup. Dip marshmallows halfway into the melted chocolate then coat in sprinkles. Lay out on a baking sheet lined with wax paper. Let set in the fridge for a 5 minutes or until ready to use.
For the Hot Cocoa:
In a double-boiler over medium heat, melt down chocolate with milk, whisking until smooth and creamy. Remove from heat and whisk in Torani SF syrups. NOTE: if using one flavor use 2 tablespoons.
Place a dollop of whipped cream at the bottom of each mug. Pour in hot cocoa and top with candied marshmallows. Serve and enjoy!
Recipe Card powered by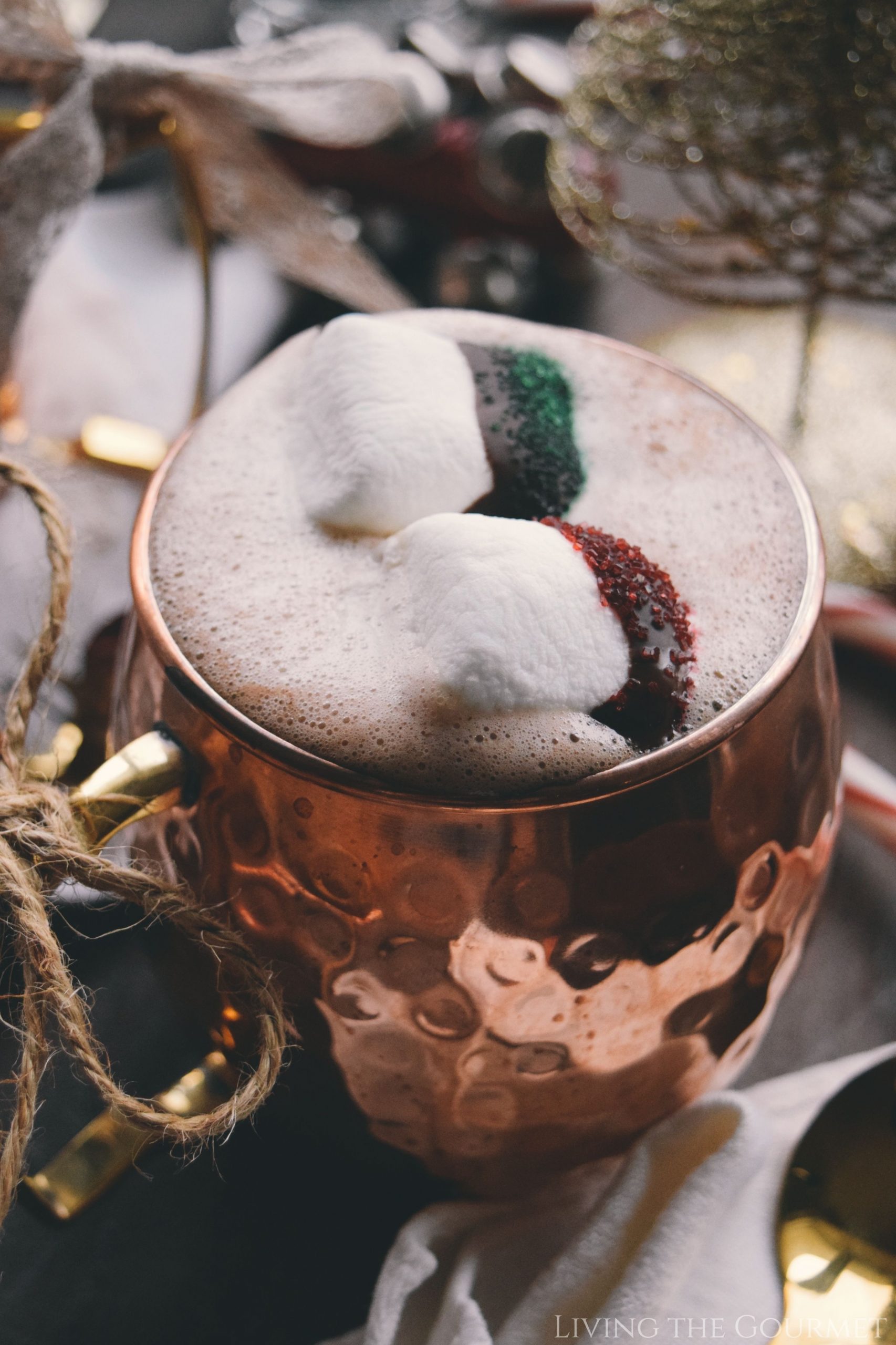 If You Enjoyed Today's Recipe…
Be sure to follow us on Instagram to stay up to date with all things Living the Gourmet, and for more great recipes, tips and tricks.
Did you make this recipe?
If so, let me know in the comments down below, or post a picture to Instagram, or to Pinterest, and I'll give you a shoutout on Instagram, or post your pin to one of my Pinterest boards!
0