Spinach pie has always been a favorite in my house, from when I was a child up to now. However, spinach pie has looked very different at different points in my life. Growing up, 'spinach pie' was a literal 'pie' complete with a top and bottom crust, into which was backed a creamy mixture of cheese, spinach, various spices, and eggs. The end result was a decadently moist, filling 'quiche-like' item that could stand on its own as a light meal, or as a filling side to something hardier. Later on in my life, spinach pie became the more familiar layers of crisped phyllo wrapped around a savory spinach and feta mix.
Today, we're returning to the spinach pie of my childhood – Italian-style Spinach Pie.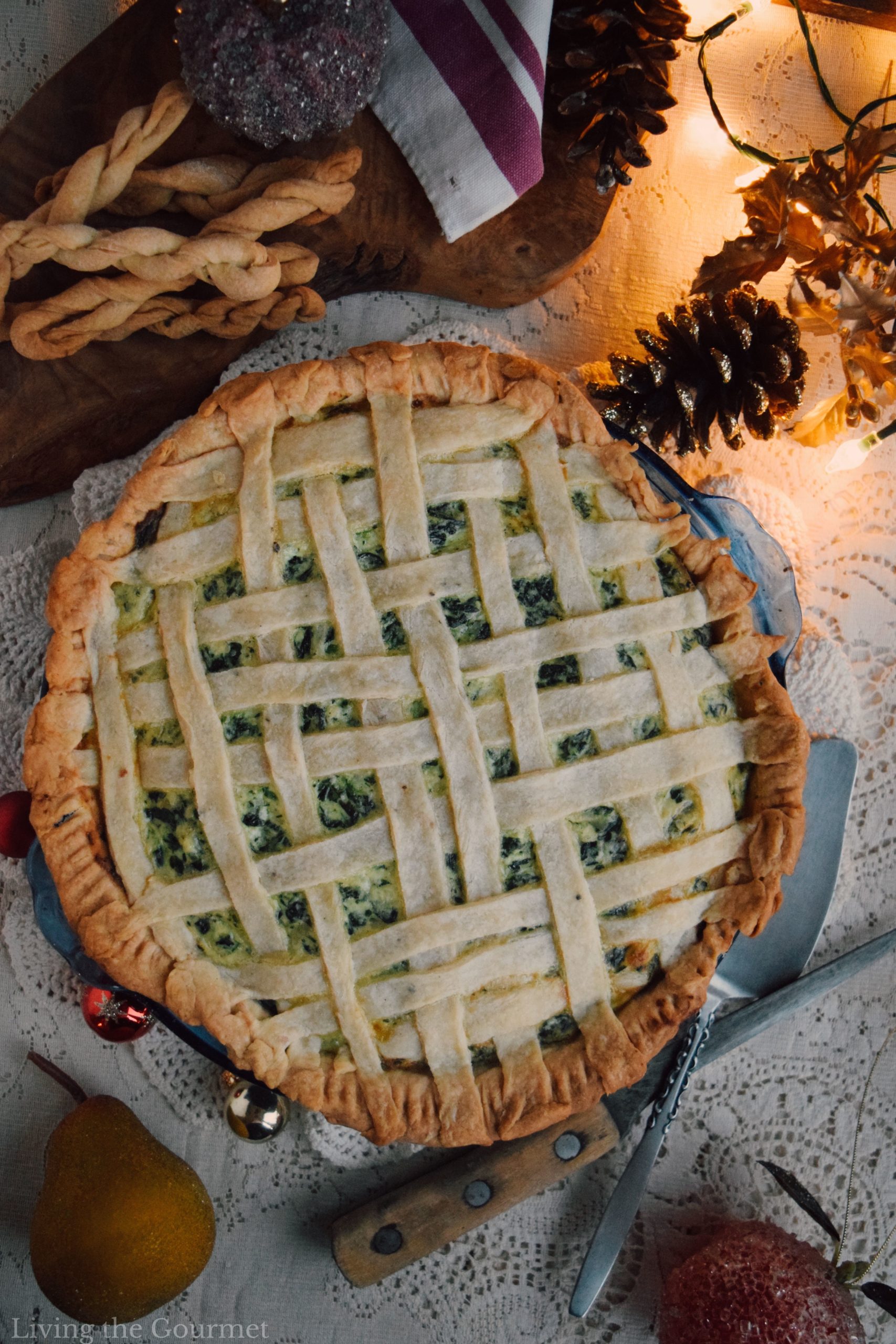 The Cheeses – An Overview
Today's spinach pie features a trio of cheeses, and we're going to cover them one at the time.
1) Pecorino Romano vs Parmesan vs Reggiano. One of the most enduring 'Food Myths' is that all grating cheese is more or less 'the same.' To start, Parmesan is simply American produced Parmigiano Reggiano – both are produced from cow's milk, and both are aged for two or more years, which imparts the cheeses with what many describe as a 'sharp' and 'salty' flavor. Italian Parmigiano Reggiano 'must' be produced in Italy due to EU and Italian trademark laws. So, at least in this case, the two grating cheeses are 'basically' the same, although Reggiano is considerably pricier, and regarded to be of generally higher quality overall. Pecorino Romano, by contrast, is produced from sheep's milk, and is aged for less than a year, giving it a slightly less sharp and considerably less salty flavor. Despite these differences, these three cheeses are often used interchangeably, and once they've been melted over sauce, or baked into something like a lasagna, few if any palates would 'really' be able to tell the difference unless these cheeses were used in positively 'silly' amounts. Today, this 'interchangeability' stands the test, and any of these three grating cheeses maybe used.
Bonus Fact: Locatelli is 'not' variety of grating cheese, it is instead an Italian brand of Romano.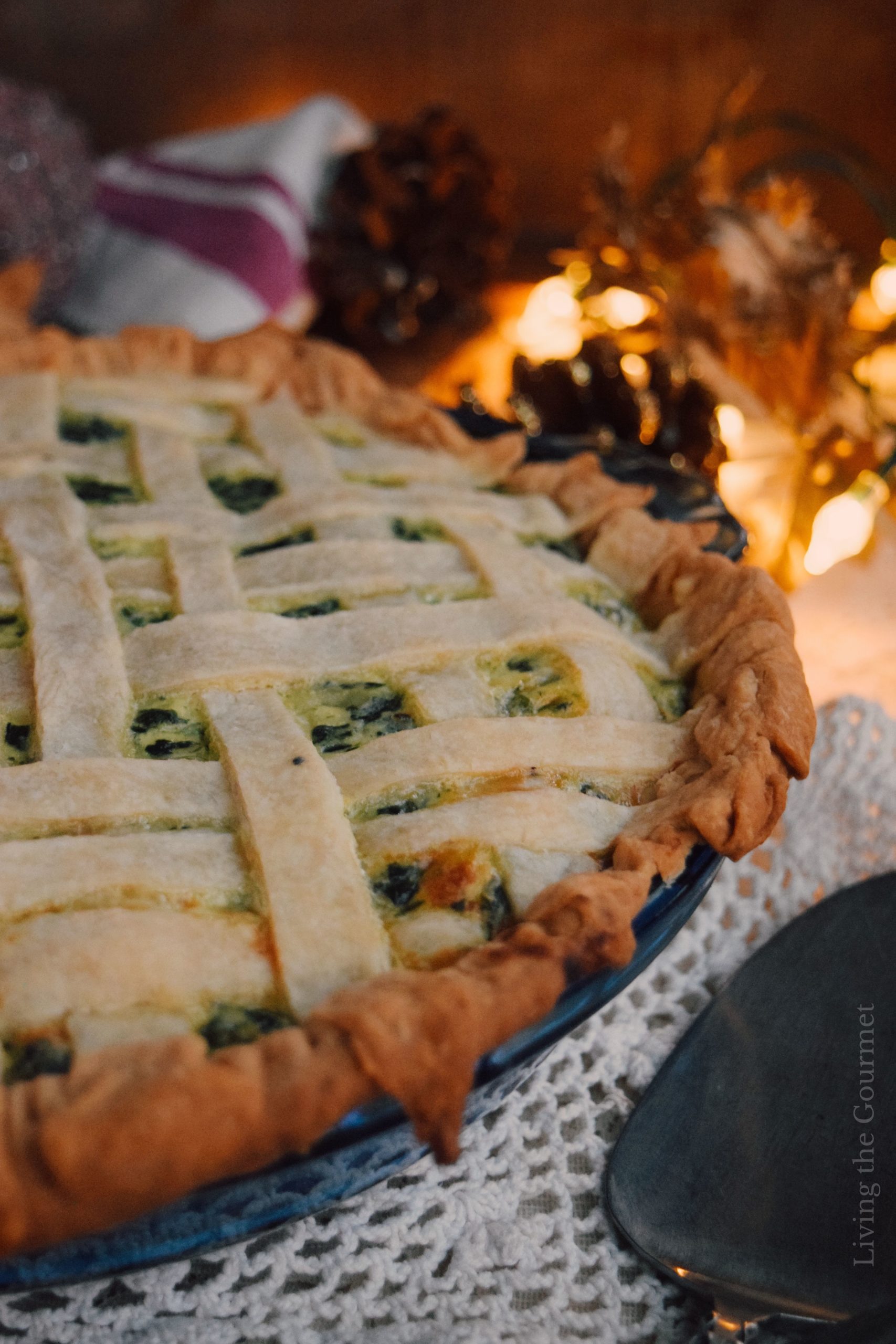 2) Ricotta. This is the 'body' of today's recipe, as well as the source of the recipes creaminess. While ricotta comes in a range of varieties, from smoked and salted to aged and baked, we want 'standard' creamy ricotta, preferably made from cow's milk – although in the US finding ricotta 'not' produced from cow's milk is nigh impossible. Ricotta is made from a variety of milks in Italy, including from sheep, goats, and Italian water buffalos. This naturally results in Italian ricotta being both naturally sweeter and somewhat less moist than its American counterpart – and this is why we want cow's milk ricotta for today's recipe, we want the moisture, and we don't want the added sweetness.
3) Mozzarella- Fresh vs Packaged. I could be a 'food snob' here and decry the 'vices' of packaged, non-fresh mozzarella, but the difference is a bit more nuanced. To start, yes, fresher is always better – and mozzarella is no different. Fresh mozzarella is undeniably moister, with a fluffy or even silky texture, with something of a milky quality to it, and above all it simply tastes 'fresher' – imagine that. Thus, opt for fresh whenever you can. However – and this is a big 'however' – fresh mozzarella is far from always being a 'must.' Recipes that call for fresh mozzarella involve those where the 'milky' taste and 'fluffy' texture won't either be overpowered by the other ingredients, or destroyed by a harsh cooking process. That said, if the mozzarella is going to be drowned out by a medley of powerful ingredients, or baked down, then you can save yourself a few dollars and buy packaged. After all, there's really no point in paying for fresh mozzarella when all of the qualities that make 'fresh' desirable are being lost. Today's recipe is one such case.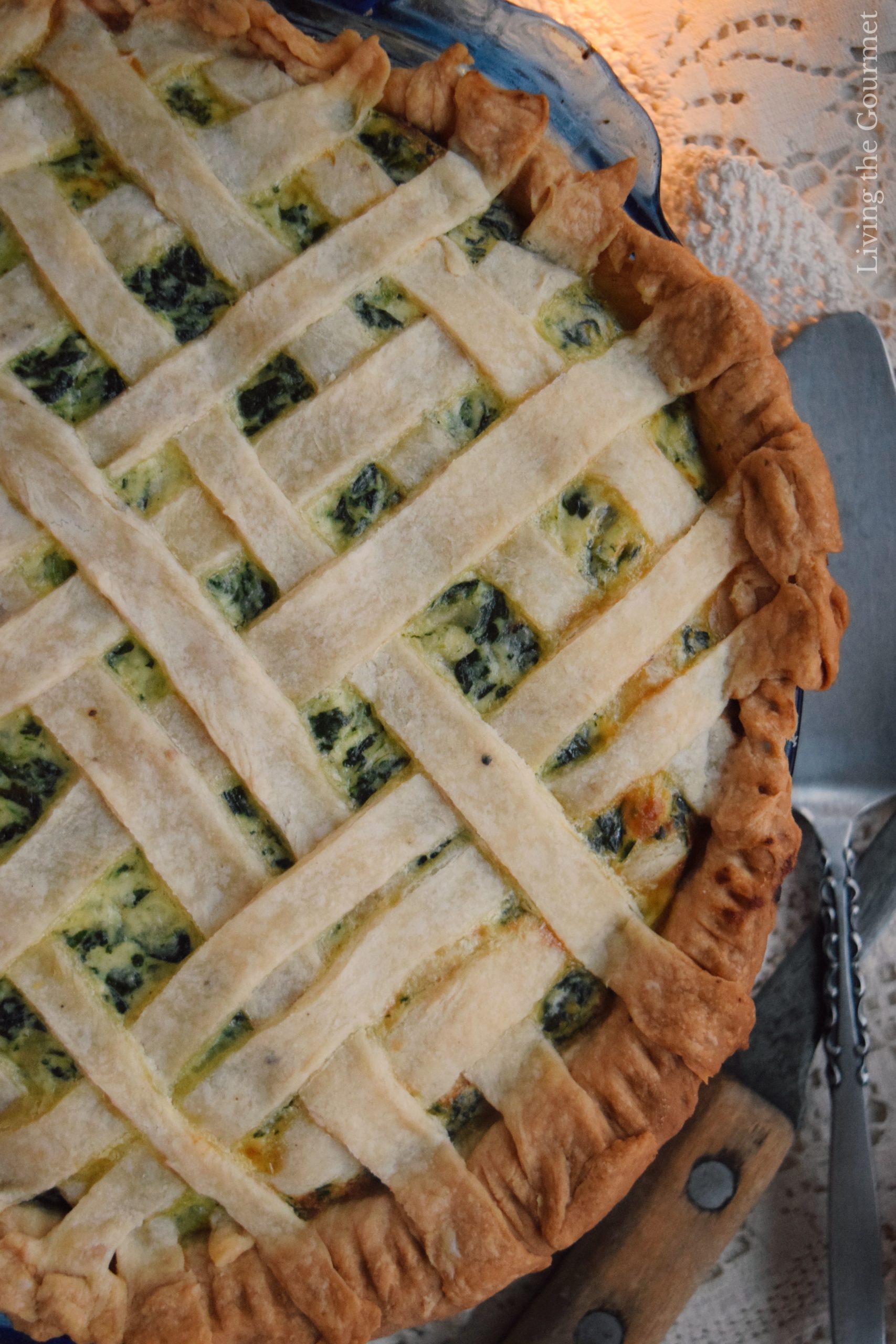 The Flavor – Getting to the Source
1) Nutmeg. The spice that 'tastes like Christmas,' nutmeg is beloved for its 'warming' and ever-so-slightly 'sweet' taste. However, in larger quantities nutmeg rapidly becomes sour or even astringent tasting, and since it's quite strong this is one spice where 'a little goes a long way.' Useful in everything from baked goods to roasted potatoes, nutmeg also features prominently in various beef and pork spice mixes (in both dry rubs and marinades), as well as in stewed, grilled, and roasted vegetables, as well as in a variety of beverages both warm and cold, alcoholic and non-alcoholic alike, it's safe to say that nutmeg is a blissfully versatile spice that's worth learning how to use.
Substitute: Mace or cinnamon in roughly equal amounts. However, this recipe 'does' work best with nutmeg, since neither quite captures the warming-yet-sweet essence of nutmeg.
2) Fresh Lemon Zest. The difference between a 'hint' of lemon essence and 'full' lemon flavor is the difference between using lemon zest and lemon juice. Furthermore, lemon zest carries 'much' less acidity than its juicy counterpart. Thus, in recipes where you want only a hint of lemon, or where you want lemon flavor sans lemon's natural acidity, you opt for lemon zest.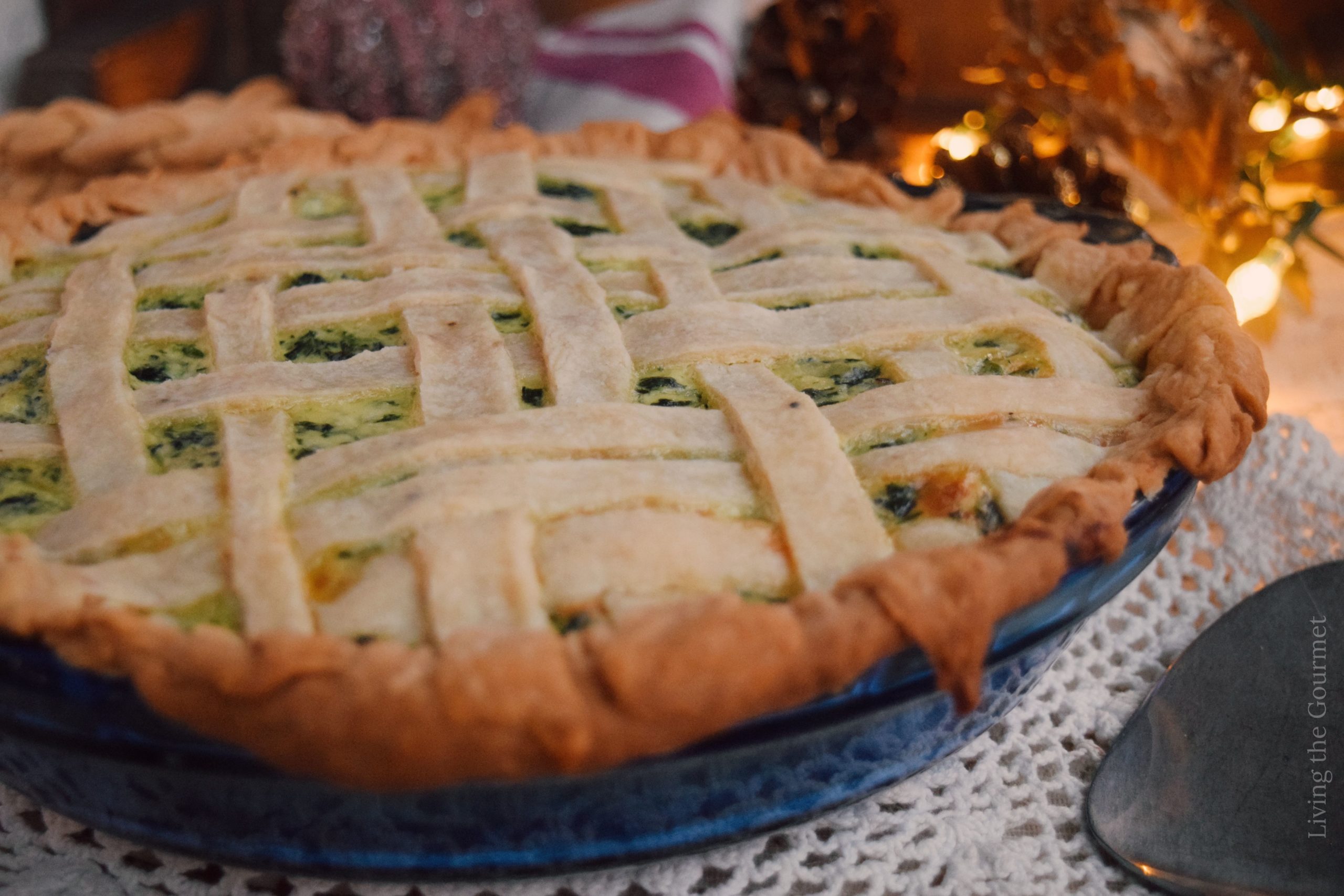 More to Love
1) Spinach Empanadas. A savory mix of spinach and cheese swathed in a savory dough that's warm and flaky on the inside, and crisped on the outside.
2) Cranberry Tartlets. This bitesize tartlets feature a delightful combination of cranberries and cheese swathed in crisped phyllo. They are absolutely delightful treats for the cold weather months.
3) Lasagna Rollups. A delightful pasta recipe the entire family will adore. This recipe features hardy lasagna noodles wrapped around a ricotta filling with a tomato and mushroom sauce, topped with melted Jarlsberg.
Print
Italian Spinach Pie
Author:
Prep Time:

15 minutes

Cook Time:

55 minutes

Total Time:

1 hour 10 minutes

Yield:

1

spinach pie

1

x
For the Crust:
2

cups

flour

6

tbs. butter – diced

2

tbs. Crisco

1 tsp

. salt
fresh ground black pepper – about 1 tsp.

4

–

5

tbs. cold water
For the Filling:
16

oz

. of frozen chopped spinach – thawed and placed in a colander to drain the excess water out of and then wrapped in a clean kitchen towel and squeeze the excess moisture out.

1

cup

of mozzarella – shredded

3/4

cup

grated Parmesan or Romano cheese

16

oz

. of ricotta cheese

4

eggs
Zest of

1

lemon
Fresh nutmeg – grated – about 1/2 tsp.
Fresh ground black pepper – about 1 tsp.
Instructions
For the Crust:
Preheat Oven 350 degrees F.
Place the flour, salt and pepper in a bowl. Add the butter and the Crisco and using a dough cutter press into the mixture to form coarse crumbs. Drizzle in the water a little at a time until the dough comes together.
Transfer the dough to a lightly floured surface and shape it into a flat disk. Wrap it in plastic wrap and refrigerate it for at least 1 hour or up to overnight.
On a floured surface roll the dough out to fit a 9 ½ inch pie plate. Punch fork holes into the dough.
Save the extra uncooked dough to form a lattice on top of the pie.
Bake the crust for 12 – 15 minutes while preparing the filling.
For the Filling:
In a large bowl place the eggs, ricotta, grated Parmesan or Romano cheese, shredded mozzarella, fresh ground black pepper, lemon zest and grated nutmeg and mix together with a spatula until all is incorporated together.
Place in the pre-baked pie shell and use the remaining dough to lattice the top of the pie.
Bake 50 – 55 minutes or until the center is set and the pie has a nice golden color.
Let the pie slightly cool before slicing, serve warm.
Nutrition
Serving Size:

8 slices of pie
Recipe Card powered by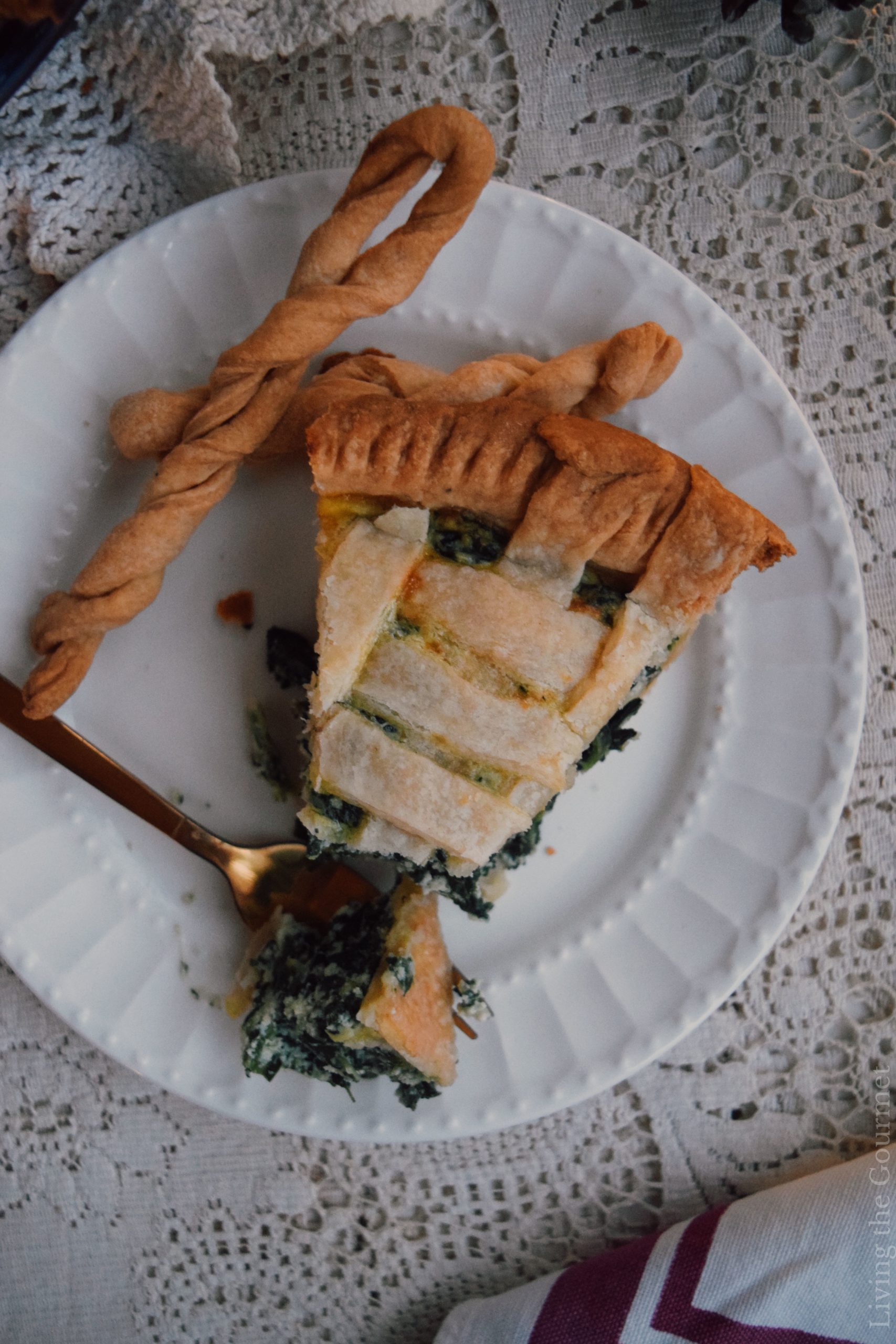 2