This post has been sponsored by Dragon Glassware. All opinions expressed are my own.
Today we're preparing a super simple holiday treat that the entire family will love – Eggnog Hot Chocolate. Combining just a handful of basic ingredients including eggnog, chocolate, and sugar, today's hot chocolate couldn't be easier to prepare.
Perfect for cold wintry nights around the Christmas tree, homemade hot chocolate is something that everyone should have in their holiday recipe repertoire. Now, without further introduction, let's dive right in.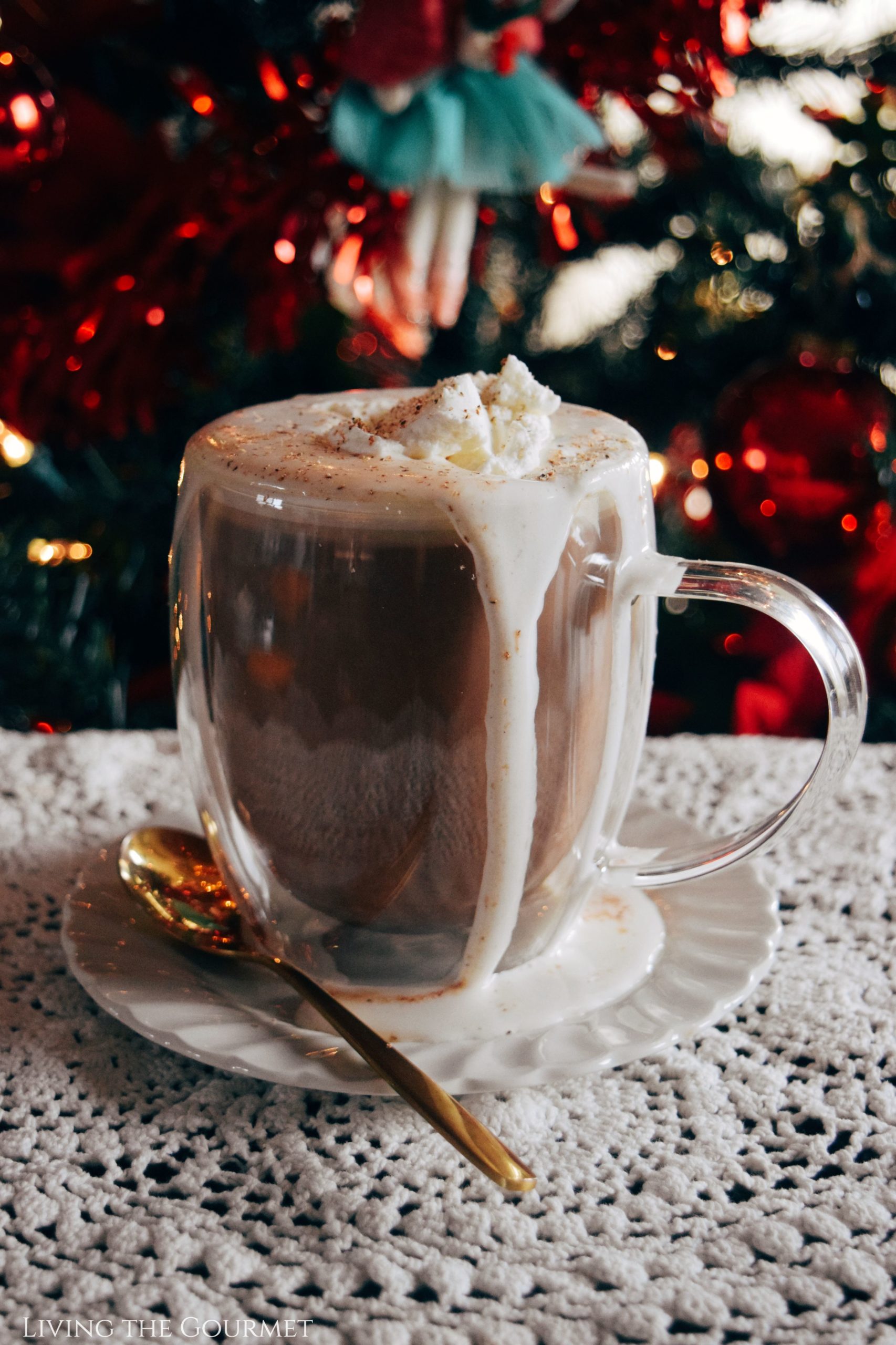 Why You'll Love Today's Hot Chocolate
1) Decadently Thick. Homemade hot chocolate is supremely rich, but homemade hot chocolate with eggnog ratchets this up to positively decadent levels. This is a seasonal treat like few others.
2) Layers of Flavor. The eggnog, flavored sweetener (or maple syrup, or sugar and vanilla), held together in melted chocolate, creates a wintry mix of flavors that's perfect for icy December evenings.
3) A Twist on an Old Favorite. While I love homemade hot chocolate as much as the next home-gourmand, this is a twist on that old time favorite I don't mind getting used to.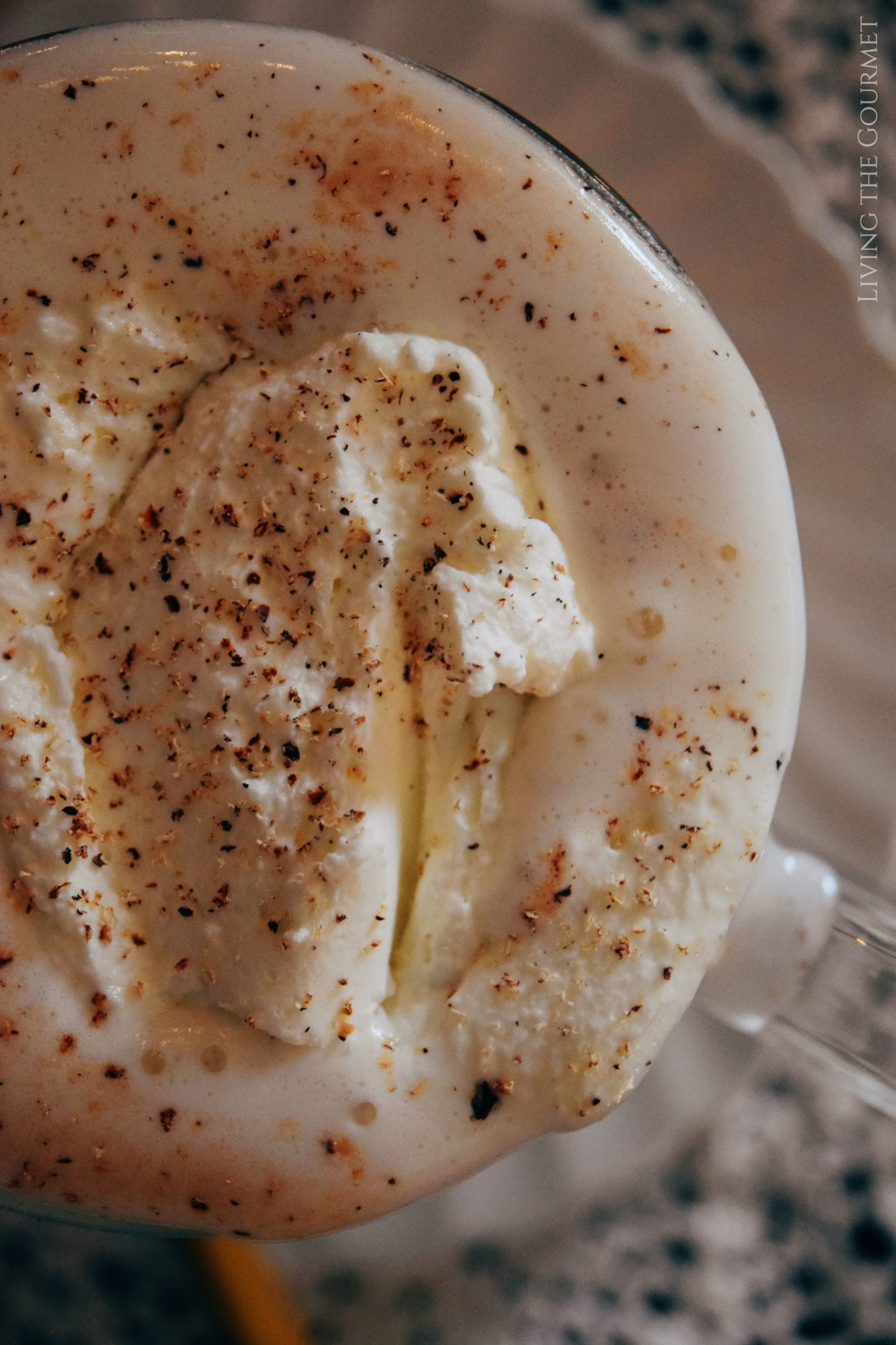 How To Sweeten Eggnog Hot Chocolate
There are three ways that I find work best for sweetening today's hot chocolate, and I'll cover those three ways below.
1) Natural Sweetener. This is the ideal way to sweeten today's hot chocolate. In my previous hot chocolate recipe, I used Torani Syrup. For today's, I used Torani Italian Eggnog syrup, which plays to the 'eggnog flavor' of today's Eggnog Hot Chocolate. Using Torani's caramel or white chocolate flavors would also be delicious in today's recipe. However, there are other ways to flavor today's hot chocolate.
2) Natural Maple Syrup. This is my son's preferred way to sweeten homemade chocolate – and this is usually how he sweetens his whenever he makes it for himself. He describes this as providing a 'pleasantly wintry' flavor to the beverage – I'm still not quite what that means. But I will agree that it gives the hot chocolate a 'very' pleasant background maple flavor, though this comes at the expense of making the hot chocolate ever-so-slightly 'less' sweet. You 'can' use a touch more to account for that slight lack of sweetness, but in my mind that ratchets up the maple flavor just a bit too high for my taste – though preferences vary.
3) The Old Fashioned Way – Sugar and Vanilla. Using about three teaspoons of sugar and one quarter teaspoon of vanilla is what I consider the 'old fashioned' way to flavor homemade chocolate, and you really can't go wrong doing this.
Decorating Today's Hot Chocolate – Piece by Piece
1) The Whipped Cream. In my opinion, whipped cream simply 'makes' the look of today's hot chocolate. It provides a 'snowy' backdrop for the sprinkles, which in turn give the hot chocolate its Christmas color. It's also simply delicious.
2) Red and Green Sprinkles. Classic Christmas colors, not a lot to explain here. However, you can also throw some white sprinkles into the mix to give the white background of the whipped cream a bit of 'shine.'
3) Side Garnish – Cinnamon Sticks and Candy Canes. You can either put these directly into the hot chocolate, or simply garnish the saucers with these.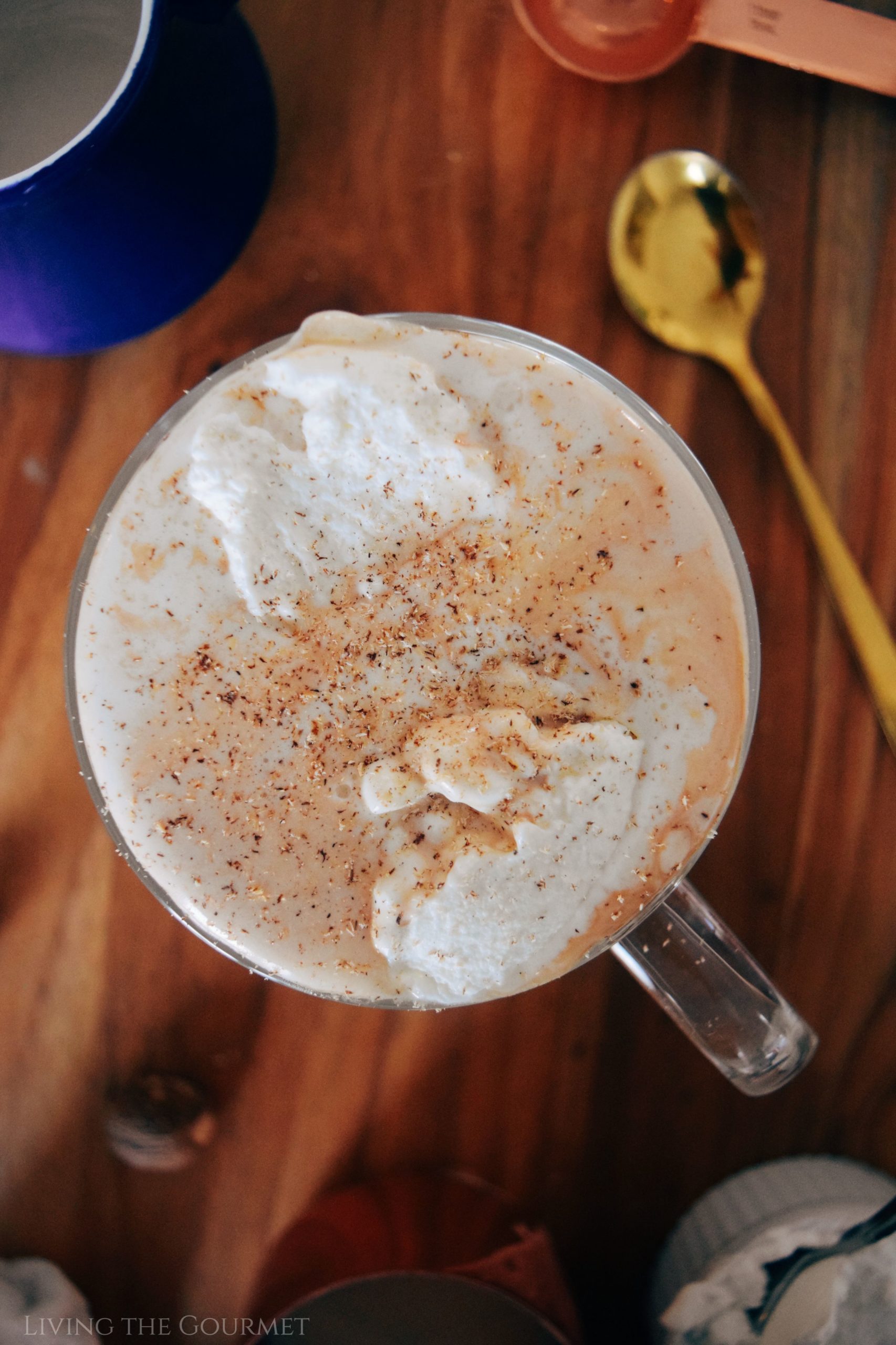 Print
Eggnog Hot Cocoa
Author:
Prep Time:

2 minutes

Cook Time:

8 minutes

Total Time:

10 minutes

Yield:

1

-2

1

x
1

cup

whole milk

1

cup

eggnog

1/2 teaspoon

fresh nutmeg, grated

2 tablespoons

unsweetened Dutch cocoa powder
Whipped Cream for topping
Instructions
In a small saucepan, whisk together milk, eggnog, nutmeg, and cocoa powder over medium-low heat until incorporated. Whisk regularly until it is hot.
Serve immediately with fresh whipped cream. Enjoy!
Notes
This recipe yields either (1) 12 oz. mug or (2) 6 oz. cups.
Recipe Card powered by
More Christmas Favorites
1) Candied Cranberries. One of my favorite holiday items – candied cranberries. Tart, sweet, and crisp, this little delicacies are perfect as edible garnish, or as a quick way to add some sharp sweetness or color to a variety of recipes, such as cakes, whipped cream, and as nice bonus they're simply delicious on their own.
2) Gingerbread Eggnog Coffee. Yes, I love eggnog. Yes, I love gingerbread. And yes, gingerbread eggnog coffee is as delicious as one might imagine. Grab my recipe for it here.
3) Gingerbread Cookies. No holiday table is complete without gingerbread cookies.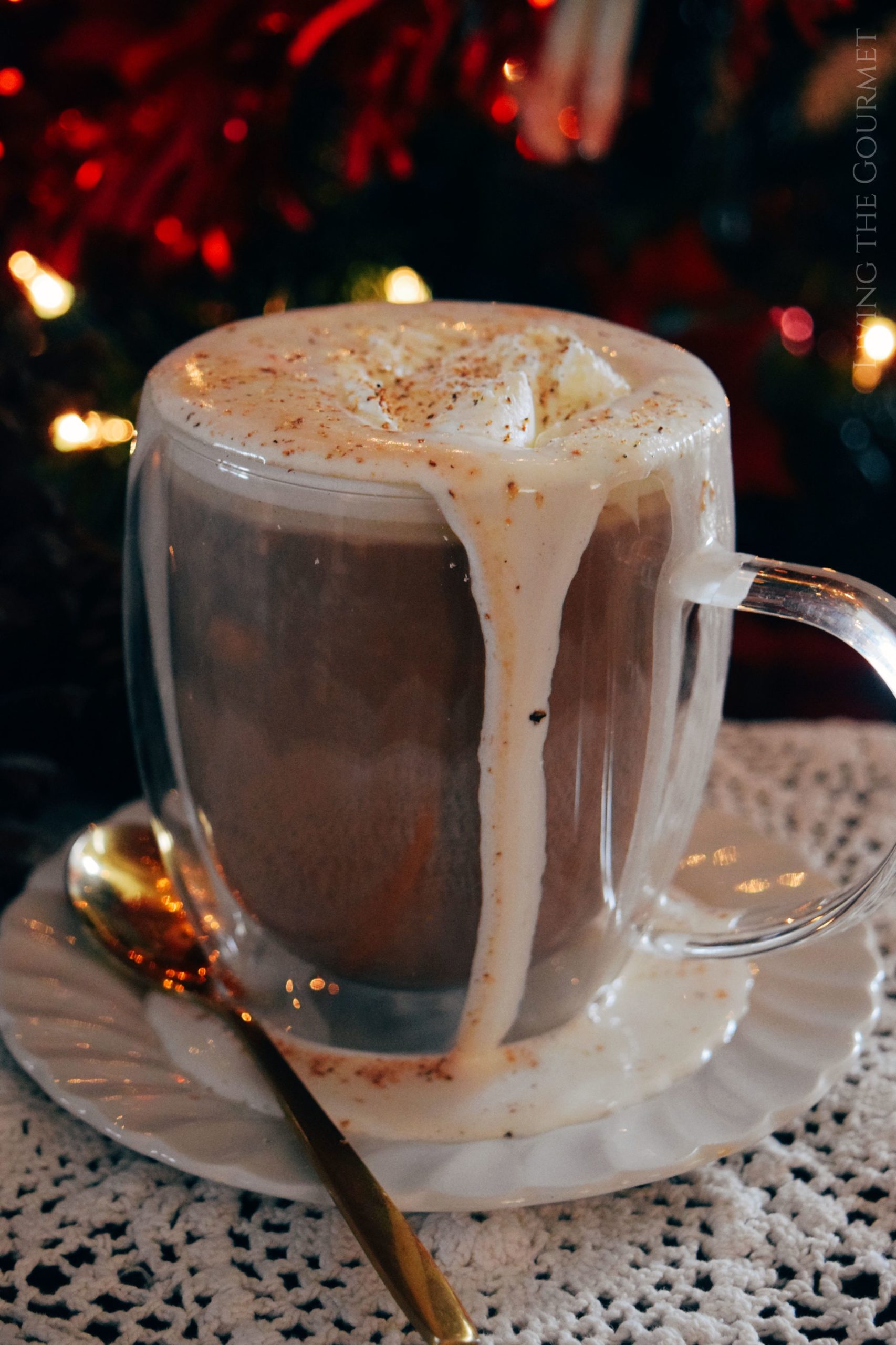 3