This shop has been compensated by Collective Bias, Inc. and its advertiser. All opinions are mine alone. #MyMrCoffeeMoments #CollectiveBias

This Gingerbread Eggnog Coffee is the best at-home pour-over recipe you'll make for yourself this season with warm notes of ginger and cinnamon paired with the richness of molasses and eggnog.
Hover over the image above to start shopping for your holiday gathering at Target
'TIS THE SEASON
Christmas is a time of tradition, celebration, and thanksgiving. It's the very foundation of the season, and growing up these were the things we held most dear.
Looking back, my fondest memories weren't the presents or even the morning of, it was baking sugar cookies with my family in glittery green and red holiday bowls my mom had and used every Christmas; it was going to pick out our tree in the evenings and sitting around the fire with people from the neighborhood whilst drinking hot cocoa; it was decorating in the snow, stringing colored lights over every inch of the front yard; it was attending Christmas service in my favorite velvet dress and long coat that made me feel like a real-life American Girl doll; and of course, it was listening to Christmas with The Chipmunks on repeat. These are the memories I carry with me and that I'm reminded of each year. These are the moments from my past that make Christmas such an important time of year for me.
Even though, through the years, our traditions have changed, the feelings are still there. As I've grown older, I have learned it's not about reliving the same memory but rather creating new ones.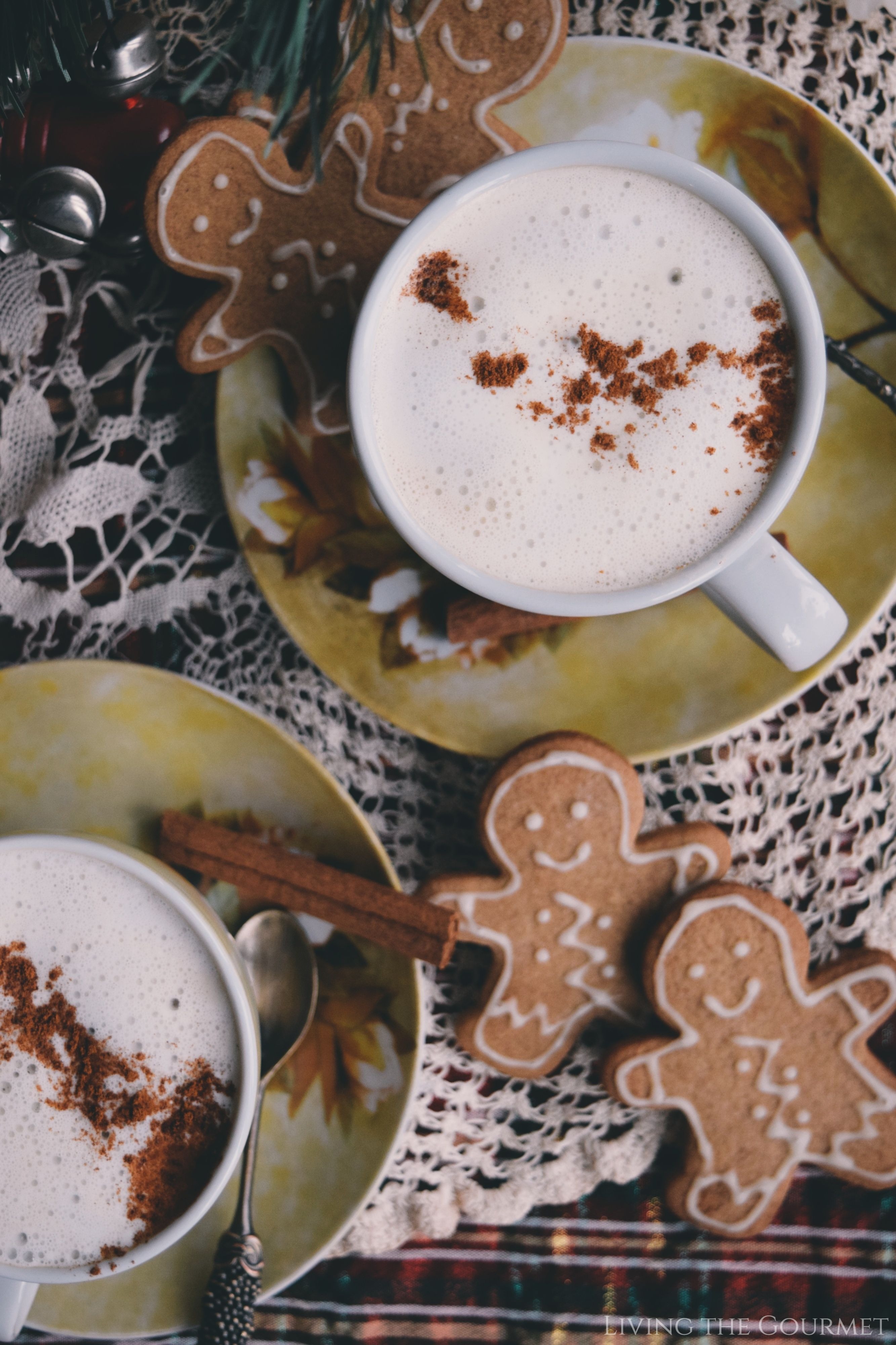 Baking has always been a favored tradition in my household. My mom and I have always baked together but during the Christmas season, it's an even more special time of year as we revisit seasons from the past and prepare Old World classics like Struffoli (Italian Honey Balls) and Savoiardi Cookies (Italian S Cookies). As a little girl, S Cookies were always my favorite and when I was old enough, S Cookies and a cup of coffee became my preferred 'snack'.
Fast forward to today, things aren't much different. I still relish in the pleasure of a hot cup of coffee and a sweat treat, but just as traditions change over time, so does my preferred cup of coffee. Recently, I discovered the delicacy and ease of the Mr. Coffee® At-Home Pour Over available at Target.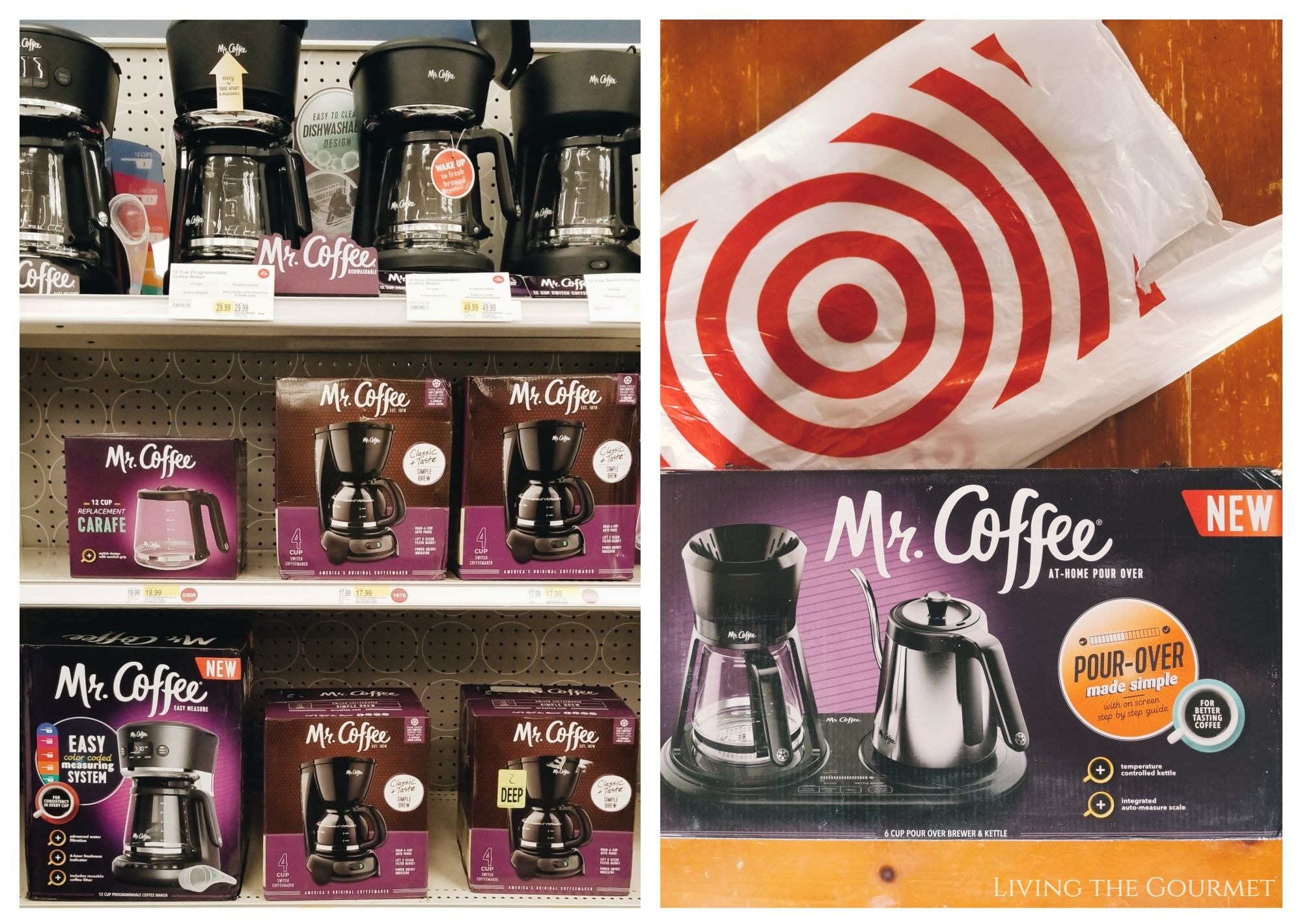 THE PERFECT CUP
Coffee is an integral part of my daily routine life. It's an ingrained morning habit- the smell of coffee alone sets the mood for the day. There's nothing more comforting to me than waking up to a fresh brew. That being said, I've blogged about the many different aspects of coffee making, sharing my thoughts from automated single serve, french press, cold brew, and now pour-over, and I can admittedly say, the latter is my preferred method of brewing.
Pour Over brings out the truest flavor of the coffee beans by using optimal coffee brewing temperatures and just the right amount of coffee and water. It is a tricky method however, that traditionally requires a scale, a kettle, a carafe, a thermometer, and some patience because it is a process of trial and error. Now, if you're not exactly a morning person, like myself, this sounds like an overtly tedious process.
So naturally, you could only imagine my elation when I discovered the Mr. Coffee At-Home Pour Over which takes away the guesswork and tedium of a traditional pour over setup.
THE BEST HOME BREW
Mr. Coffee® At-Home Pour Over simplifies the process with a built-in hot plate, dripper, carafe, integrated scale & timer, and on-screen guide all built into one seamless system, allowing you to brew 2, 4, or 6 cups of coffee. Below I'm breaking down the process of making the perfect cup of pour over coffee:
1. Put the kettle on – It all begins with hot water. The temperature-controlled gooseneck electric kettle heats to the optimal coffee brewing temperature, offering ease and style to this machine.
2. Measure – Perfection is a science. That being said, when you're making a perfect cup of coffee you need to measure out just the right amount of coffee. Too light or too strong, there is no either or when it comes to coffee in my opinion. It has to be in between…because when it comes to my coffee, I won't settle for anything less than perfection. The Mr. Coffee At-Home Pour Over offers an integrated scale that automatically calculates the right amount of coffee and water, so you know just how much to add. Tip: if you like a stronger cup, I suggest using a dark roast since you cannot exceed the suggested limit.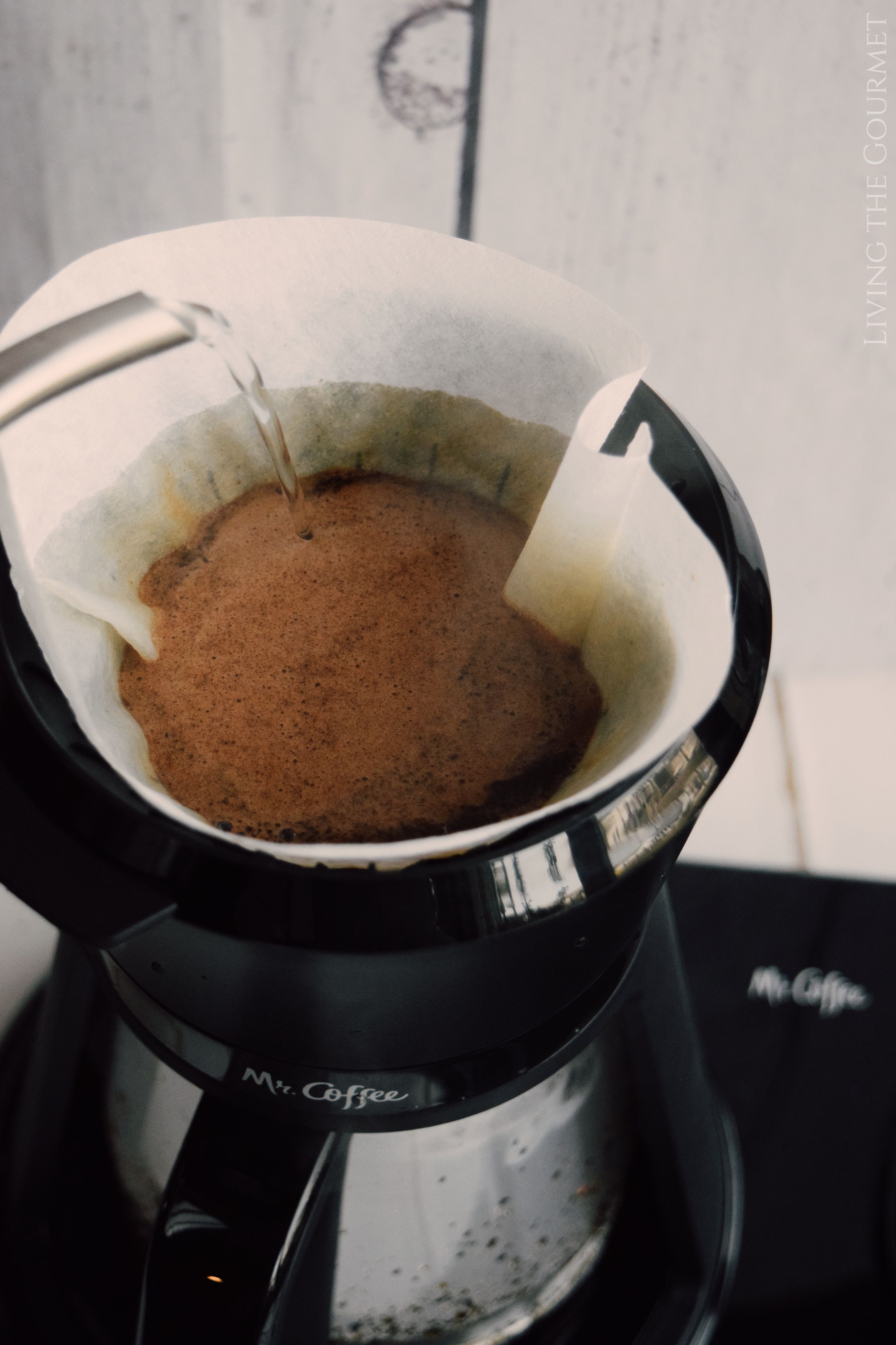 3. Bloom – Blooming is step where you slowly pour hot water over your coffee in a spiral motion to saturate the grounds then wait 30 seconds. This step is essential because blooming releases the gasses from the coffee and causes the grinds to grow & rise (the froth). As a result, your final cup has a 'cleaner' taste.
4. Pour & Serve – Once your coffee has bloomed, your pour over machine will direct you to resume pouring the hot water in a spiral motion over the grounds. Your coffee is now ready to enjoy.
The process in total takes less than 10 minutes. Only Mr. Coffee ® keeps it simple to make great coffee, so you can get on with life.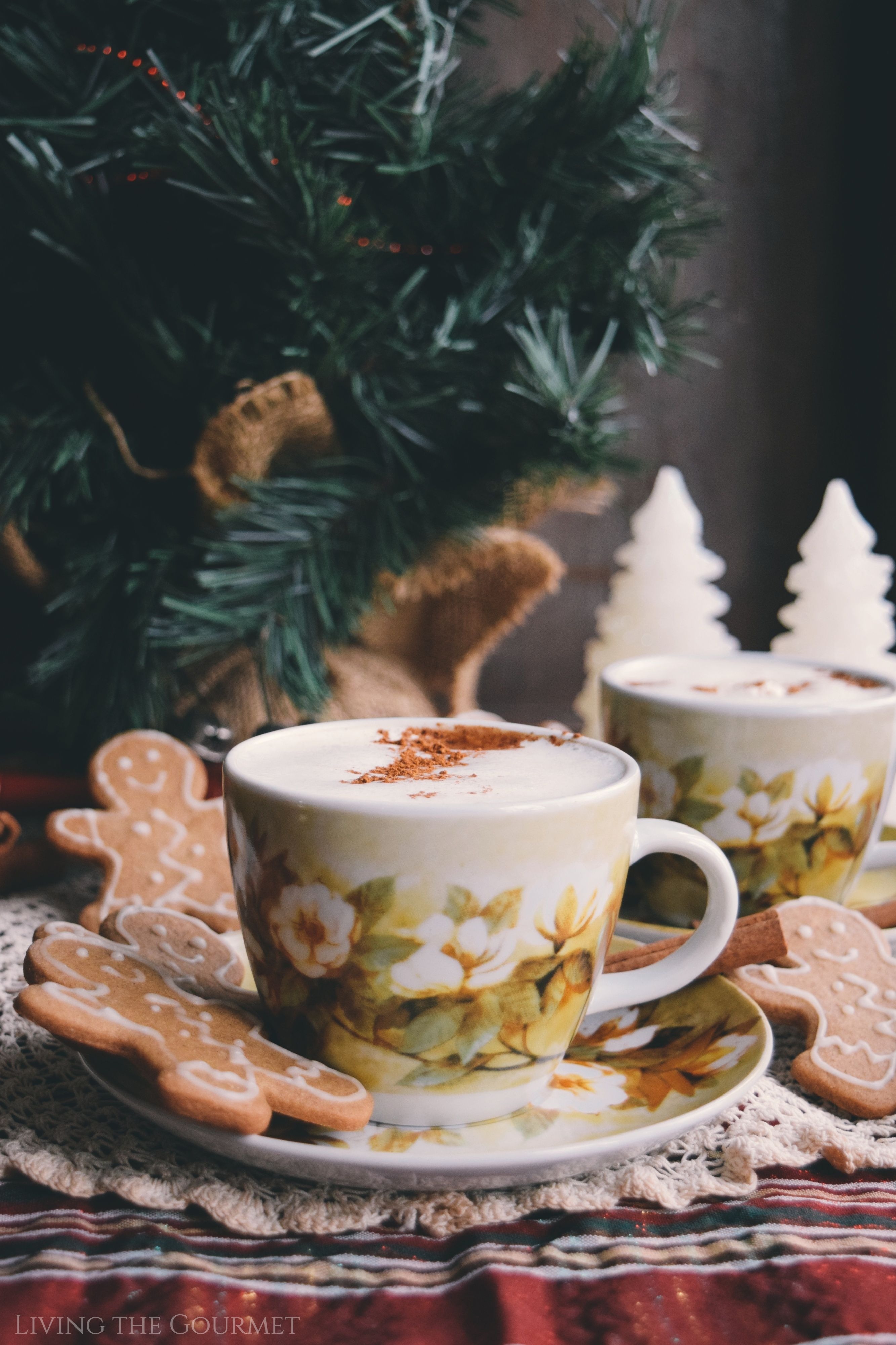 SUGAR, SPICE, & EVERYTHING NICE
Sleigh bells ring, are you listening? Coffee's brewed and snow is glistening; A beautiful sight, we're happy tonight… 😉
It's the season of sweets, treats, and other delights and today I'm jazzing up my pour over coffee with a few holiday favorites like gingerbread and eggnog.
Once your coffee has brewed, simply measure out some ginger spice and molasses at the bottom of your desired coffee mugs. Stir while pouring the coffee in each mug then finish with a splash of eggnog. If desired, top with whipped cream and a sprinkle of cinnamon for added warmth. Oh, and of course, serve with a gingerbread cookie.
Living the Gourmet
Yields 2
Gingerbread Eggnog Coffee
2 minPrep Time
5 minCook Time
7 minTotal Time
4.9 based on 13 review(s)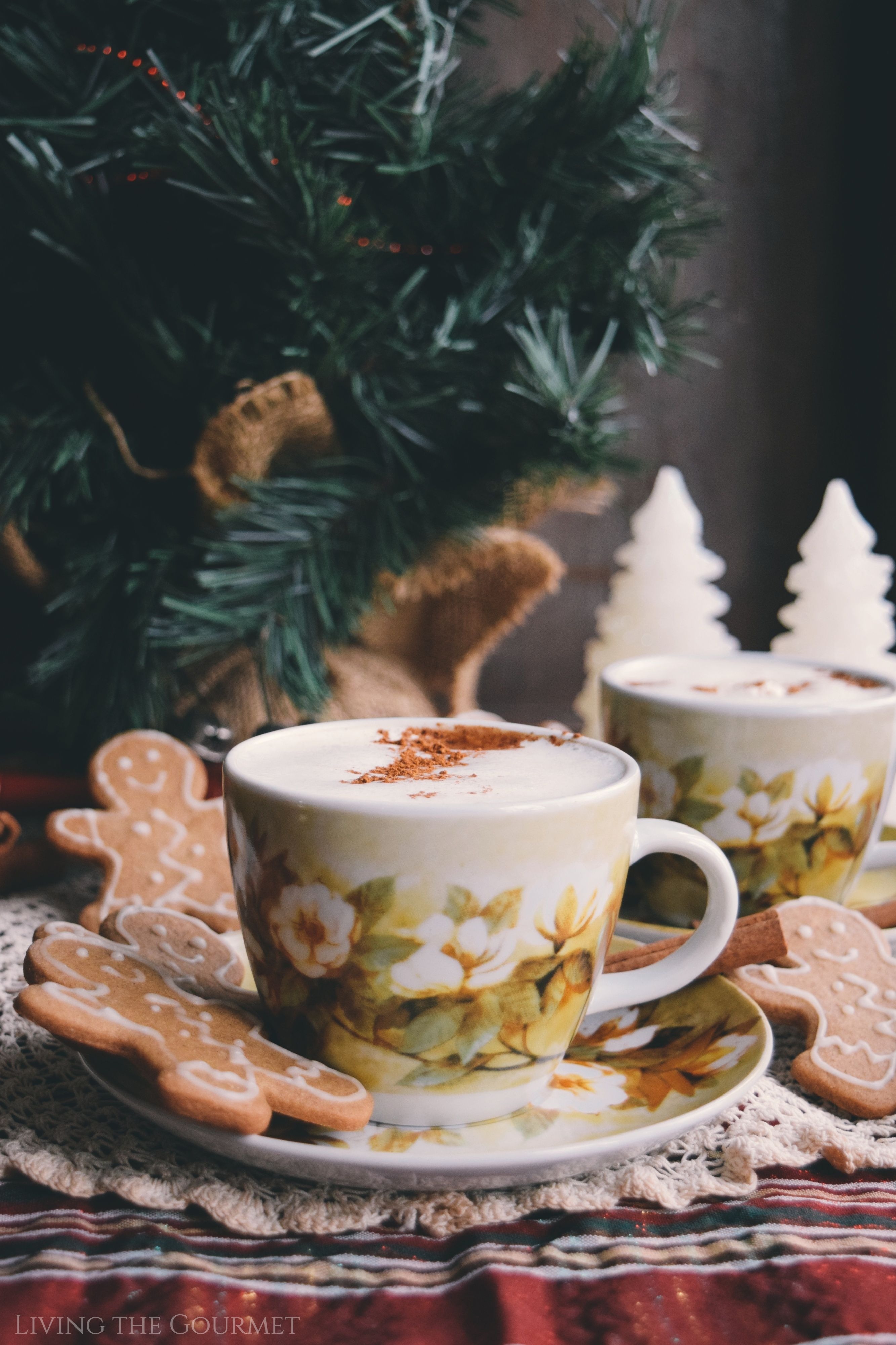 Ingredients
2 cups strongly brewed coffee
2 teaspoons molasses, divided
1 teaspoon ginger spice, divided
4 tablespoons eggnog, divided
Whipped cream for topping
Cinnamon for topping
Instructions
Prepare coffee as directed through your Mr. Coffee® At-Home Pour Over machine.
In your desired coffee cup or mug, add molasses and ginger spice to each. Add the hot coffee, stirring as you pour. Add about 2 tablespoons eggnog per cup and top with whipped cream and cinnamon if desired.
Serve immediately and enjoy!
7.8.1.2
1381
https://livingthegourmet.com/2019/12/gingerbread-eggnog-coffee.html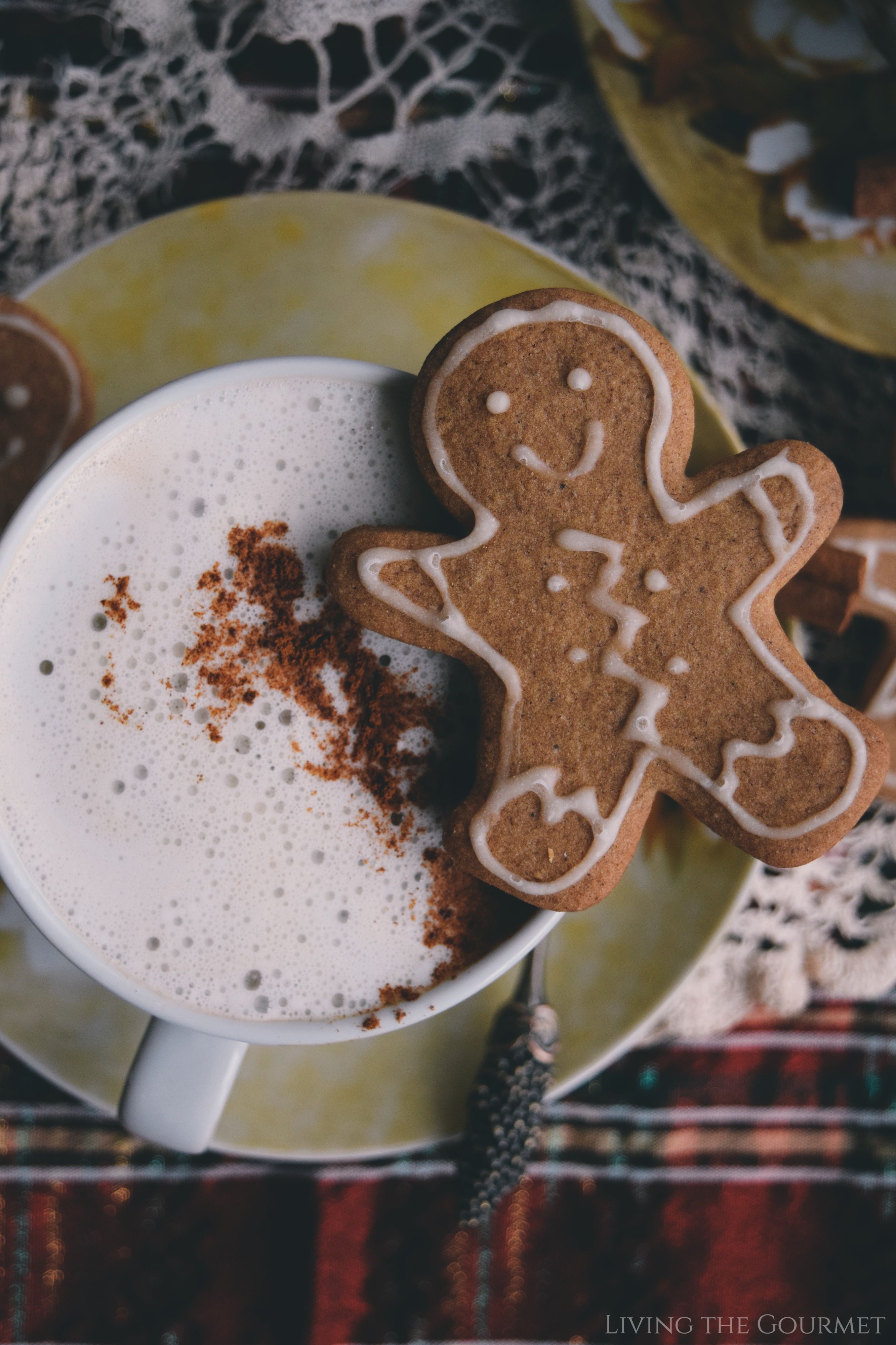 Be sure to follow Mr. Coffee® on:
Facebook
Pinterest
Youtube
Instagram
#NewellHomeRefresh
"I will honor Christmas in my heart, and try to keep it all the year." – Charles Dickens
2