Delicately moist and speckled with bits of dark chocolate, we've given banana bread an upgrade with a buttery pecan crumb topping.
The formula for a 'good banana bread' runs something like this; savory but not so savory that you want it with dinner, but never quite sweet enough to be passed off as a 'proper' dessert, while its namesake bananas have 'vanished' entirely into the bread itself.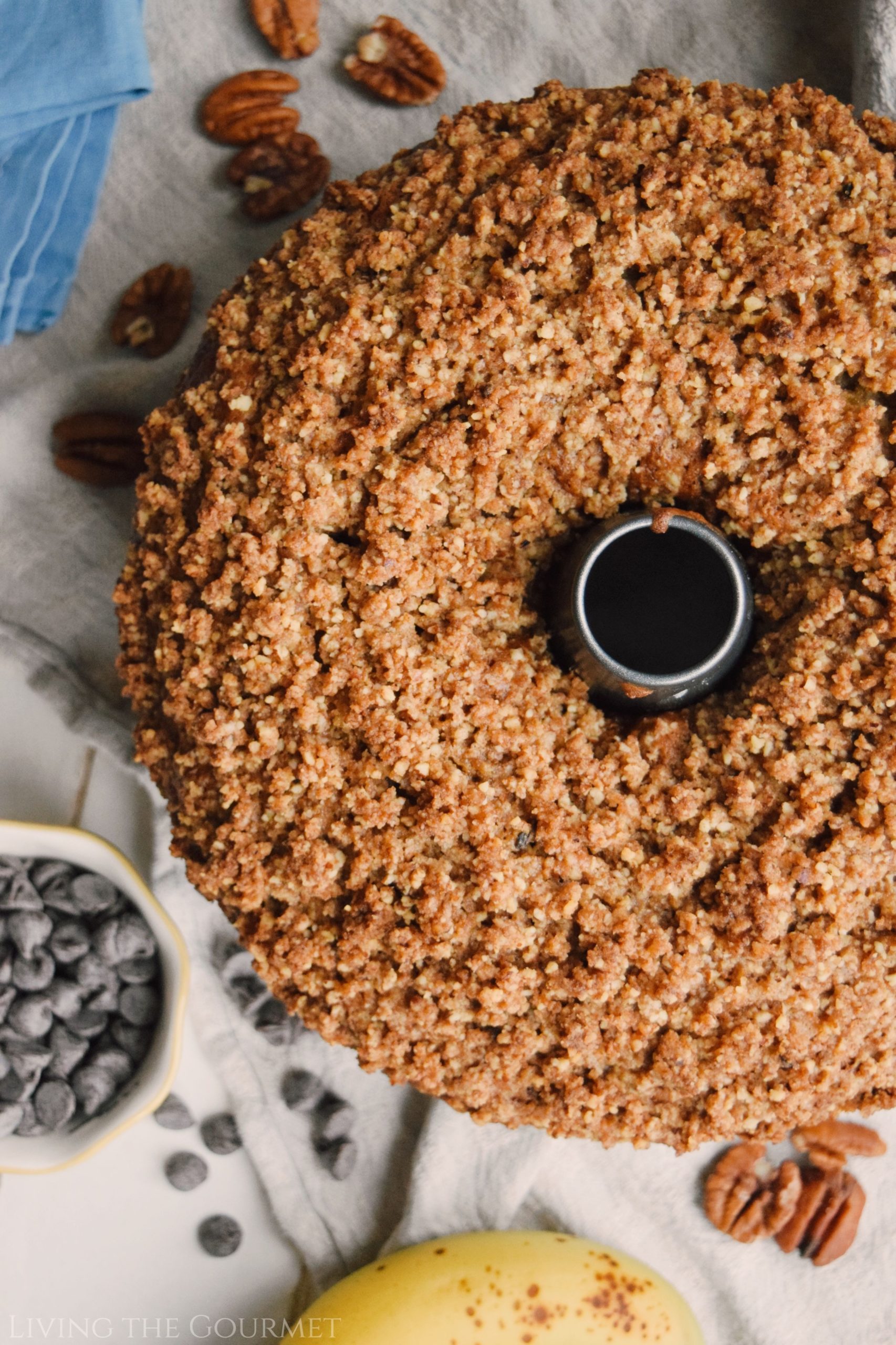 Why You'll Love Today's Banana Bread
1) Keeps Excellently. Wrapped in plastic wrap and then swathed in tinfoil, today's banana bread can keep nicely at room temperature for several days, or up to a week in the fridge without any loss of moisture, texture, or flavor.
2) A Quick Bite For Breakfast. This really goes without saying, but heated up either on the griddle or in the toaster oven with some butter and marmalade, this bread is a satisfying 'sweet bite' for breakfast, an excellent alternative to the more familiar warmed muffins.
3) Guiltless Midnight Snack. This is how I personally enjoy banana bread the most – at night, unheated, with a generous layer of orange preserve. It's satisfying, largely guiltless, and fuss-free.
4) Super Simple To Make. The process for making today's bread couldn't be simpler, is a recipe that's easily accessible to home bakers of all skill levels.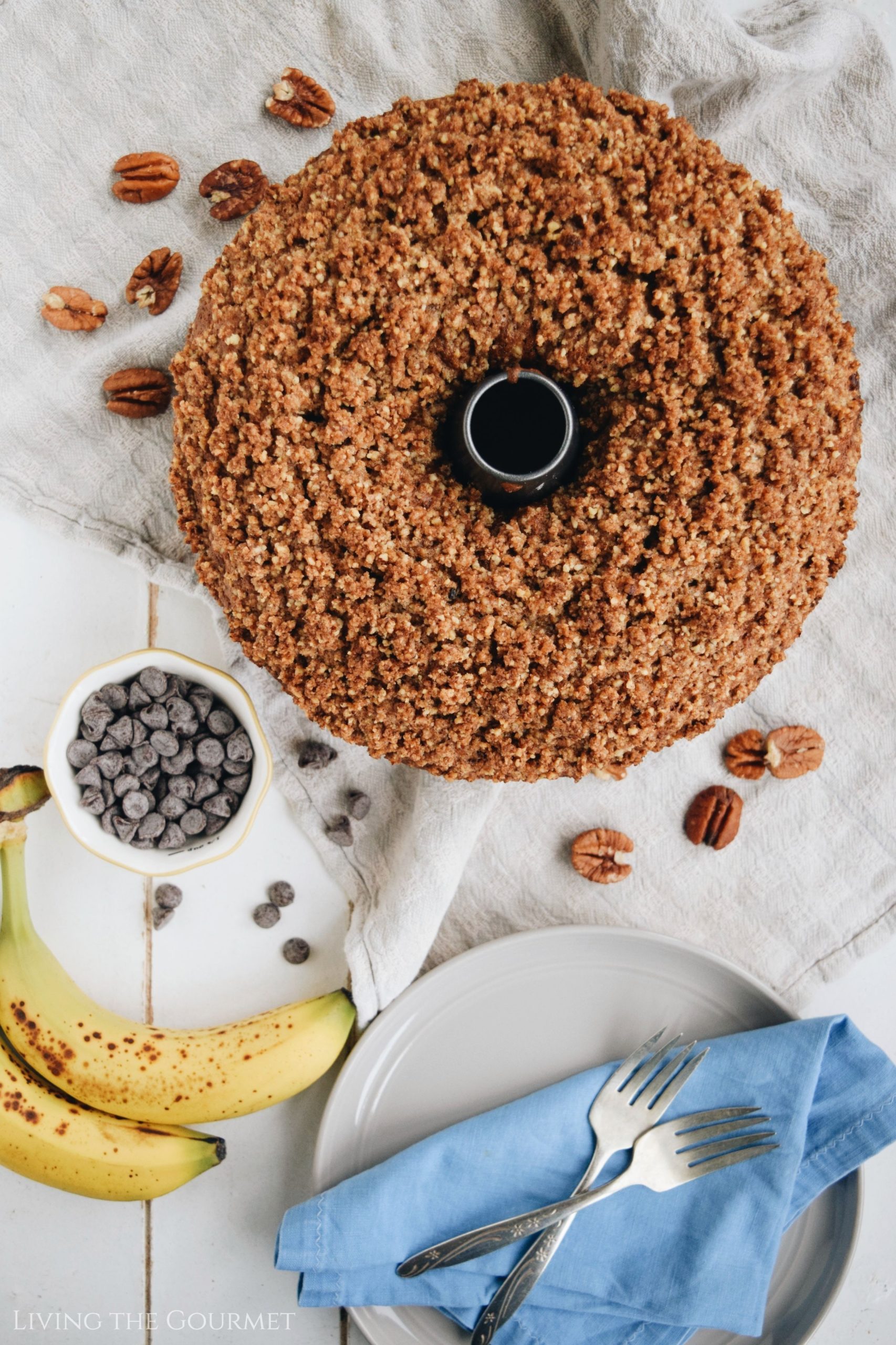 Ingredient Notes, Tips, and Substitutions
1) Ripe Bananas – How Ripe Is Ripe? For just a moment, let's set aside the green vs yellow vs blotchy banana debate – that's not what we're here to settle, as regardless of how you prefer your raw bananas, today's recipe 'requires' a certain amount of ripeness. In fact, 'ripeness' will likely determine the amount of moisture and the quality of flavor in the bread. First off, underripe bananas range from green to 'green tinted,' and it is here that the flesh of the banana is firm and starchy, with a 'sharp' or citrusy 'bite' as opposed to being sweet, in addition to being on the dry side. Obviously, even if this suits your palate, this won't make for a nice bread. Conversely, bright yellow bananas, which are 'perfectly ripe,' still aren't quite what you want either, since the flesh of the banana is still on the firm side, and the sugar within still hasn't fully matured. Instead, you want bananas that are on the cusp of being 'overripe,' with a copious amount of blotches, but without the meat inside having gone brown and mushy. In this case, the banana has started to soften and moisten, while the sweetness has begun to mature. These qualities are the perfect ingredients for a good banana bread.
2) Pecans. Described as 'large and charming,' with a crisp and buttery texture, pecans are a species of hickory native to the Southern United States and Northern Mexico, and are primarily valued for their star status in a variety of sweet recipes, such as pecan pie and praline candy. They are also, though less popularly, valued as the star flavor in assortment of smoked and barbecued beef recipes, since smoking pecans produces a stronger flavor than the hickory wood of the trees that they come from.
Substitute: Walnuts at a one to one ratio will do fine if you don't have pecans, or if you simply feel like saving a few dollars. However, walnuts 'do' have a harsher, 'woodier' flavor, and don't have quite the same 'buttery' texture of pecans.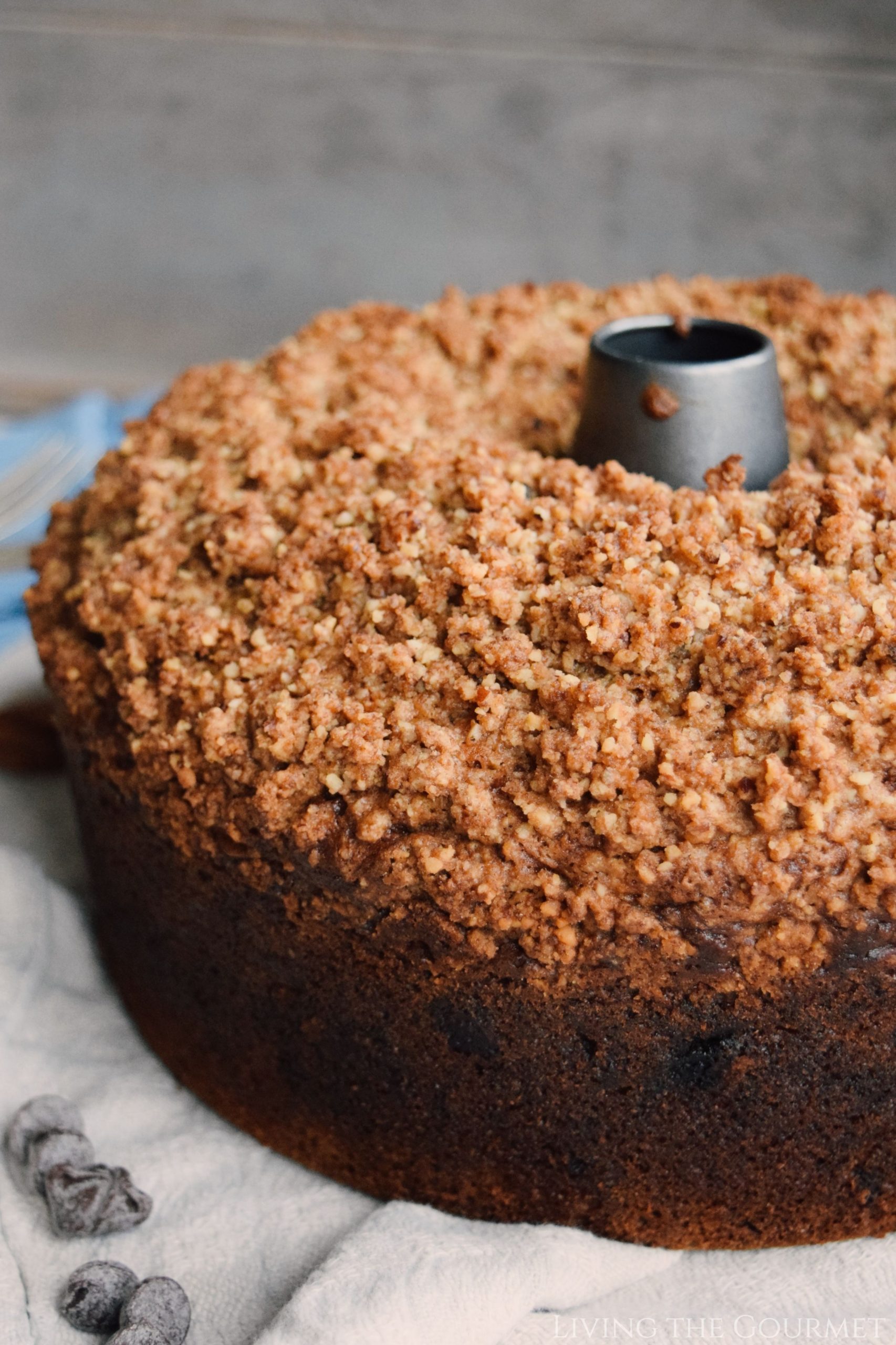 3) Brown Sugar – Tasty, but what is it? There are two types of brown sugar, refined and unrefined. Refined brown sugar is simply white sugar to which molasses has been added. Unrefined brown sugar, as the name implies, undergoes less processing to allow the sugar to retain more of its original, naturally occurring molasses. In other words, the difference between white and brown sugar is the presence of molasses, which gives brown sugar its signature 'sticky' texture and caramel-like flavor. Contrary to popular misconception, brown sugar (both kinds) and processed white sugar are almost identical nutritionally. This is the case since virtually all commercially sugar originates from sugarcane, the juice of which – as the name implies – contains meteoric levels of sugar. For reference, a mere 100 grams of freshly pressed sugarcane juice contains 73 grams of sugar. This juice is then refined and processed to produce molasses, which is then further refined to produce brown sugar, which in turn is then further refined to create white sugar. This refining process does nothing apart from filtering out more and more of the original sugarcane plant to isolate and crystalize the sugar itself.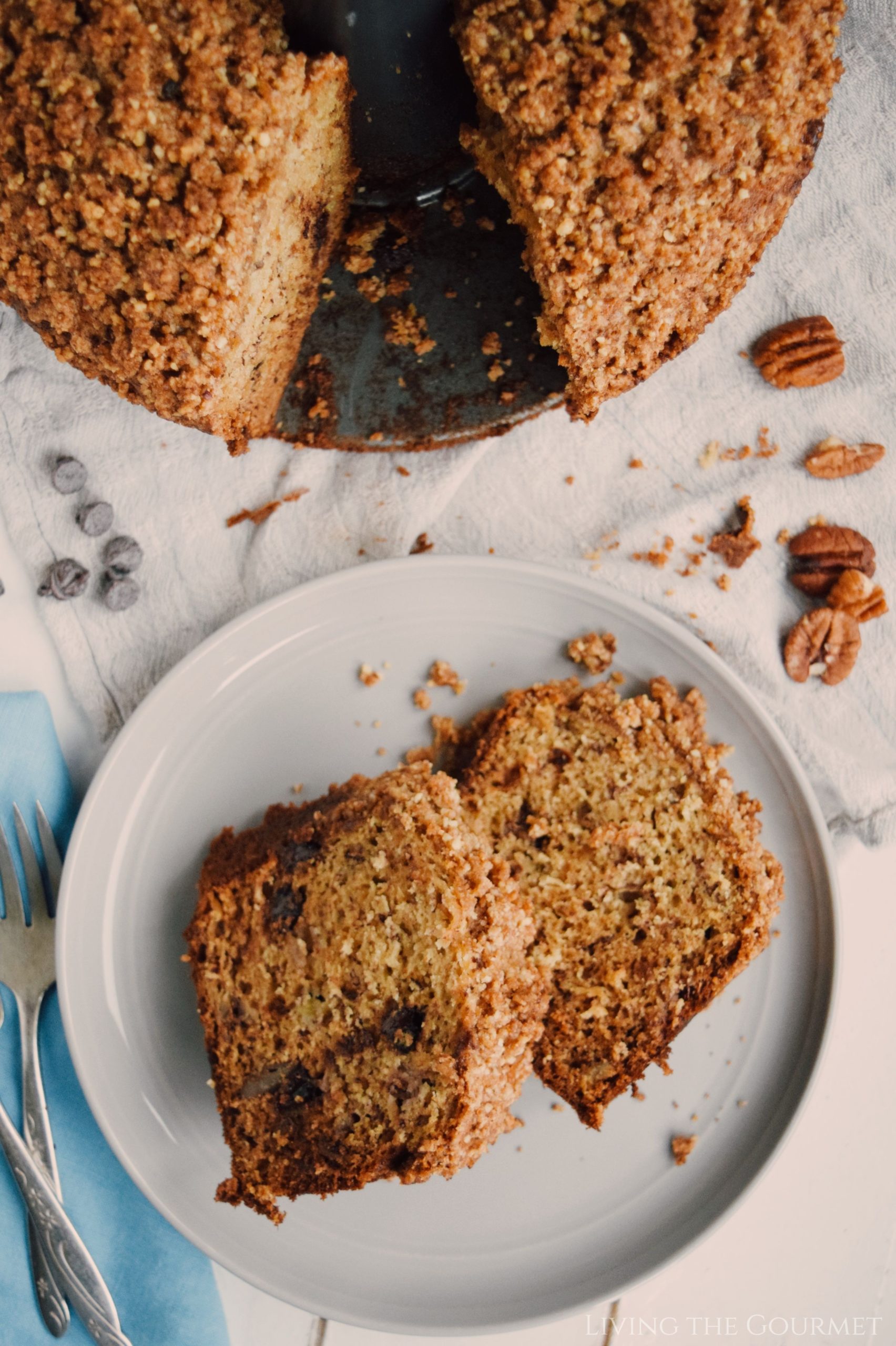 More Autumn Favorites from Living the Gourmet
1) Apple Pumpkin Coffee Cake. A decadent autumn treat, combing some of the season's most beloved flavors, such as brown sugar, vanilla, and a generous dusting of nutmeg. We topped it with homemade streusel crumbs, and finished it off with a super-simple two-ingredient homemade icing.
2) Diner Style Pancakes. We all love those incredibly hardy pancakes you get in the dinner, and we love them even more on chilled autumn mornings. Here's my take on those perennial favorites.
3) Biscoff Bundt Cake. One of my favorite ways to prepare bundt cakes is with a little help from Biscoff spread. This is hardy and warming, making it a great wintry dessert.
Print
Banana Crumb Cake
4

–

5

medium sized banana's – mashed

3 cups

of flour

¾ cup

oil – cooking oil

3

eggs

2 tsp

. baking powder

2 tsp

. baking soda

½ tsp

. salt

1 ½ cups

sugar

½ cup

brown sugar

½ cup

chocolate chips

1/2 cup

pecans – chopped

2 tsp

. vanilla

1

apple shredded – with or without skin (I left the skin on)

½ tsp

. cinnamon
Butter for greasing the pan
For the Pecan Crumble:
1/2 cup

pecans

1/2 cup

brown sugar

1/4 cup

flour

2 1/2

tbs. butter
Instructions
Combine the pecans, brown sugar, flour and butter in a food processor for the pecan rumble and give a few good chops. Set aside.
Mash with a fork about 4 bananas into a bowl. This should measure about 2 ½ cups of bananas.
In a medium bowl combine the eggs, brown sugar, chocolate chips, mashed bananas, vanilla, shredded apple and cooking oil.
Sift the flour, baking powder, baking soda, salt and sugar into a large bowl.
Stir the wet ingredients into the dry ingredients.
Butter a bundt or flute pan.
Pour the batter into the bundt pan.
Place the pecan crumble over the top of the batter.
Bake for 40 – 50 minutes or until the toothpick test comes out clean.
Recipe Card powered by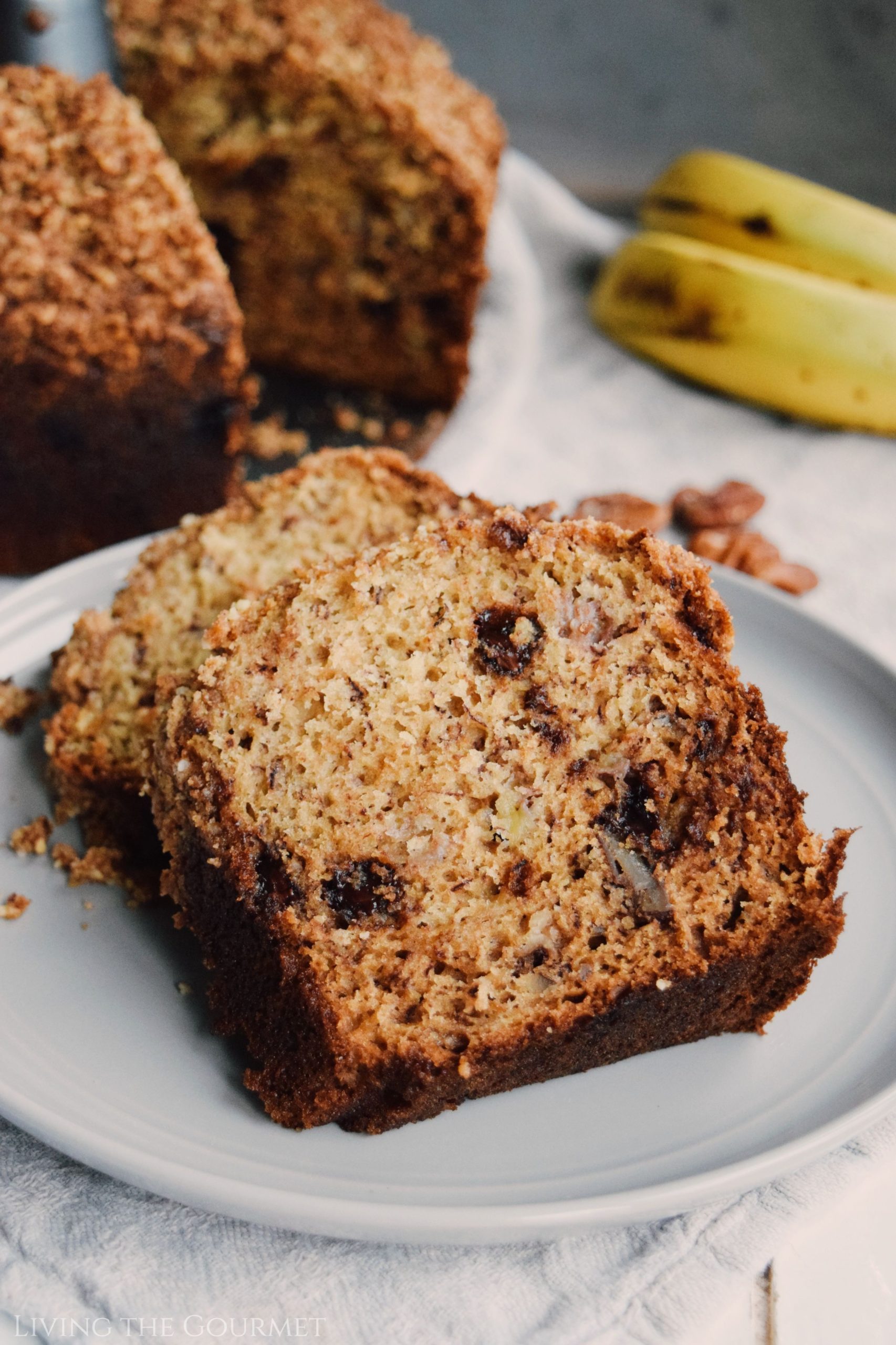 If You Enjoyed Today's Recipe…
Be sure to follow us on Instagram to stay up to date with all things Living the Gourmet, and for more great recipes, tips and tricks.
Did you make this recipe?
If so, let me know in the comments down below, or post a picture to Instagram, or to Pinterest, and I'll give you a shoutout on Instagram, or post your pin to one of my Pinterest boards!
0