This post has been brought to you by J Vineyards & Winery. All opinions expressed are my own. The following message is intended for those 21+. Please enjoy responsibly.
Today we're reviewing a 2018 Chardonnay courtesy of J Vineyards & Winery, located on the Russian River Valley in Sonoma County, California, and we're doing so in collaboration with our new friends over at VinoPal.co – but more on them in just a minute.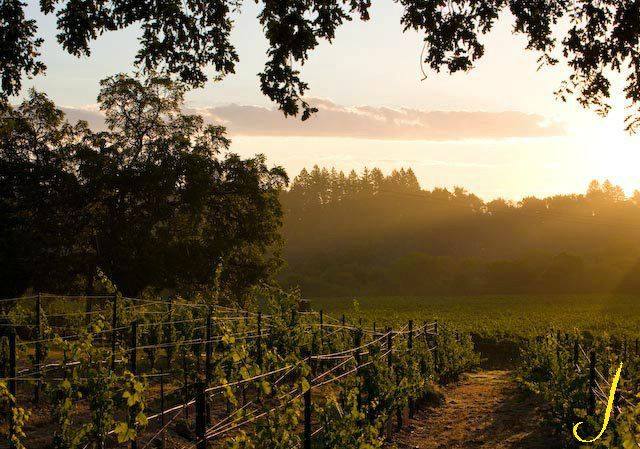 The Where – Russian River Valley, Sonoma County, California
It goes without saying that California is, far and away, the single most important, profitable, and prolific wine region in the Americas, and Sonoma County is in turn – arguably – the single most important area within that region. Sonoma County itself is divided into a number of sub-regions, including Northern Sonoma, Sonoma Valley, the Sonoma Coast, and, of course, the Russian River Valley, among others.
One of America's best rated AVAs (American vinicultural area), the Russian River Valley is located near the center of Sonoma County itself. Dominated by its namesake river, the Russian River Valley has some of the lowest temperatures and densest fog of California's wine regions. This comparative coolness, and moistening fog, results in a slow ripening period and a famously long growing season. This promotes complexity amongst its wines, complexity which manifests particularly well in the region's Pinot Noir and Chardonnay.
However, the Russian River Valley isn't wholly dominated by low temperatures and fog. Instead, the valley features a particularly warm northern quadrant, where Pinot Noir gives way to Cabernet Sauvignon and Merlot. In the central and southern portions of the valley, cooling coastal breezes dominate, while the Goldridge Series feature more 'characteristic' Sonoma County traits, particularly well-drained soils and loose sandstone.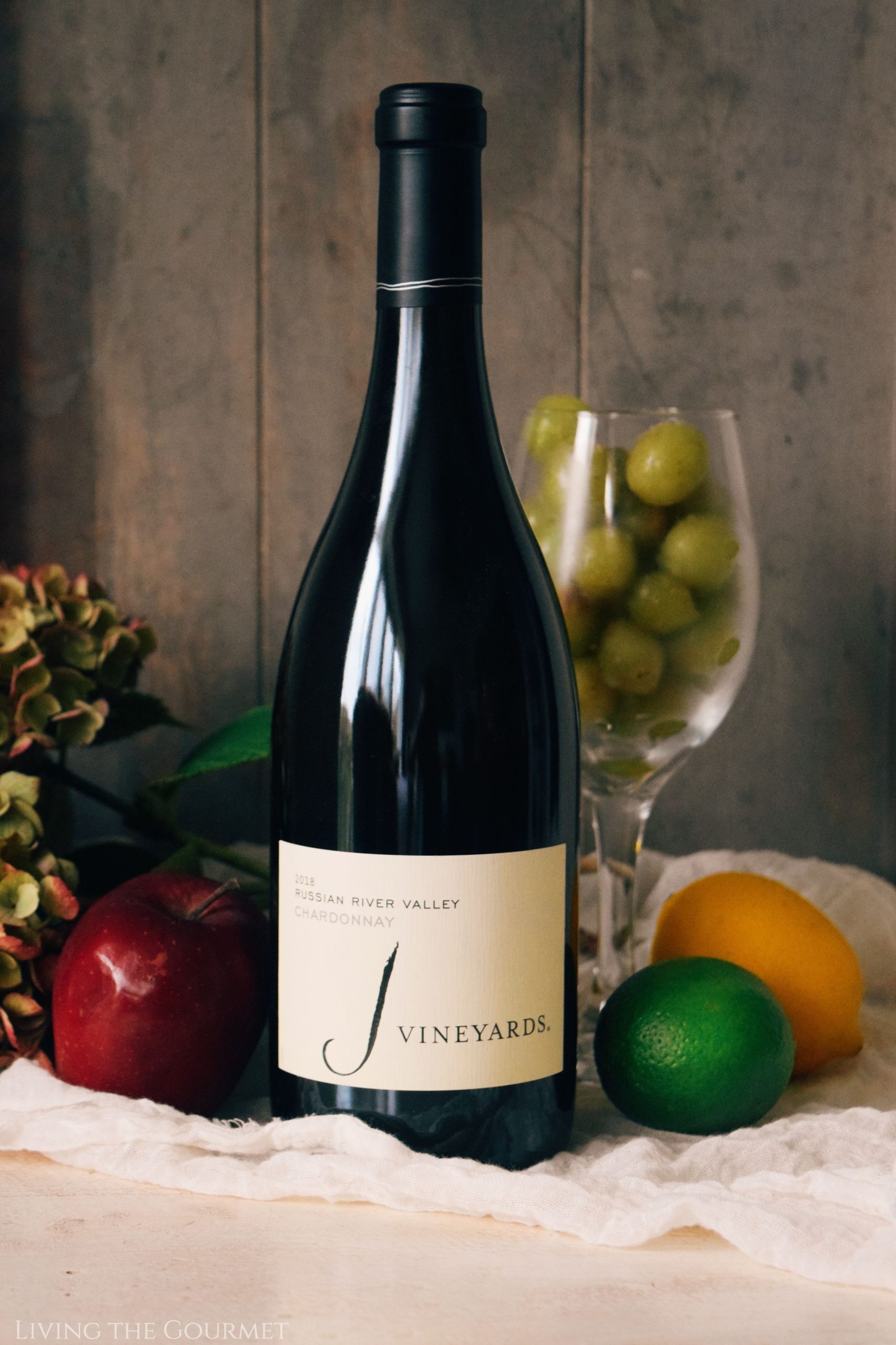 The Bottle – A Showcase
Today we'll be reviewing a 2018 Chardonnay from J Vineyards.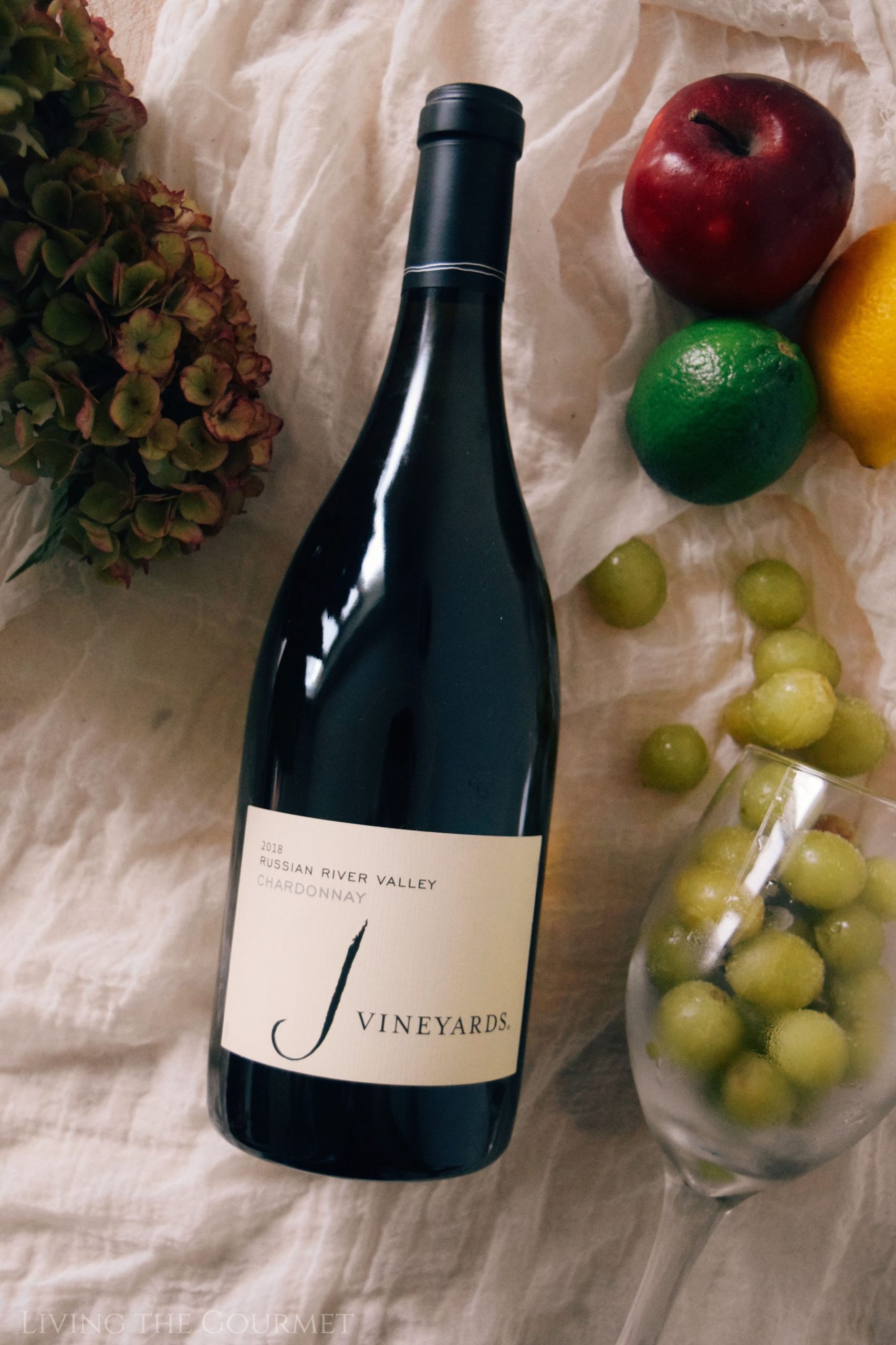 Aromatics and Tasting – The Review
The 2018 J Vineyards Chardonnay introduces itself with a crisp bouquet featuring citrusy lime zest, notes of crisp golden apple essence, and just a hint of sweetness lingering in the background. Deeper into the glass, the citrus notes intensify, while the sweetness matures into pleasant tropic fruit notes. These aromatics are framed in oak notes throughout. On the palate, the wine is bright and crisp, with citrus and golden apples dominating the flavor profile, laced through with deep notes of oak, carried on a medium body with a lasting and refreshing finish. This was a very enjoyable experience from beginning to end.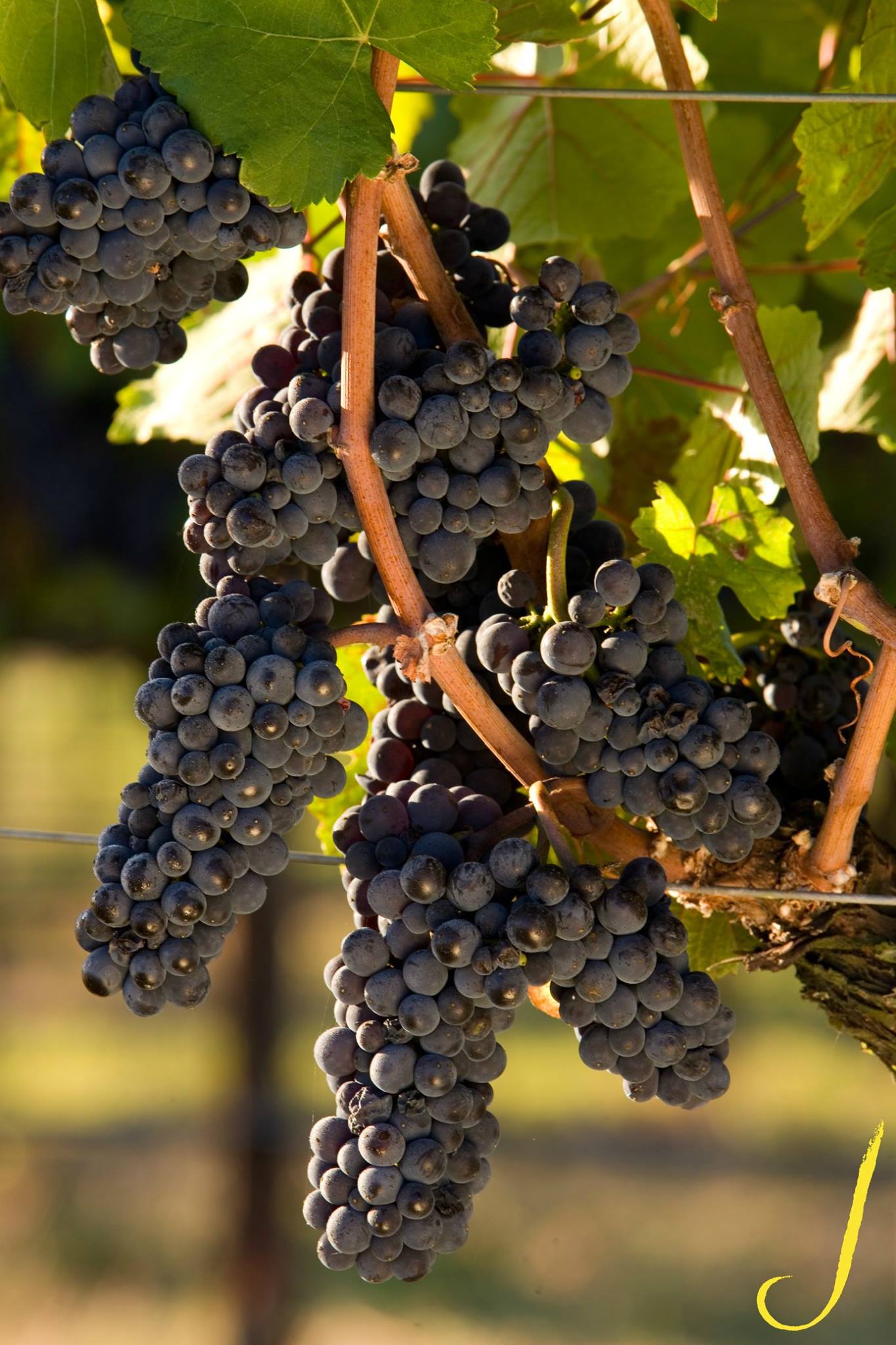 What to Eat – The Pairing
For this bottle, I'm going to go with my personal 'by the book' chardonnay pairing. That means think of things like white bodied fish crusted in fresh herbs. You might also consider opting for light starters and light pasta dishes. In terms of starters, think of antipasto boards featuring things like marinated cheese, toasted nuts, and light seafood starters, such as my Marinated Cheese Board. Conversely, you might also consider lightly grilled chicken, particularly if you're preparing it with fresh herbs and lemon, such as my Cayenne Chicken Strips, which I drizzled with a Balsamic Glaze.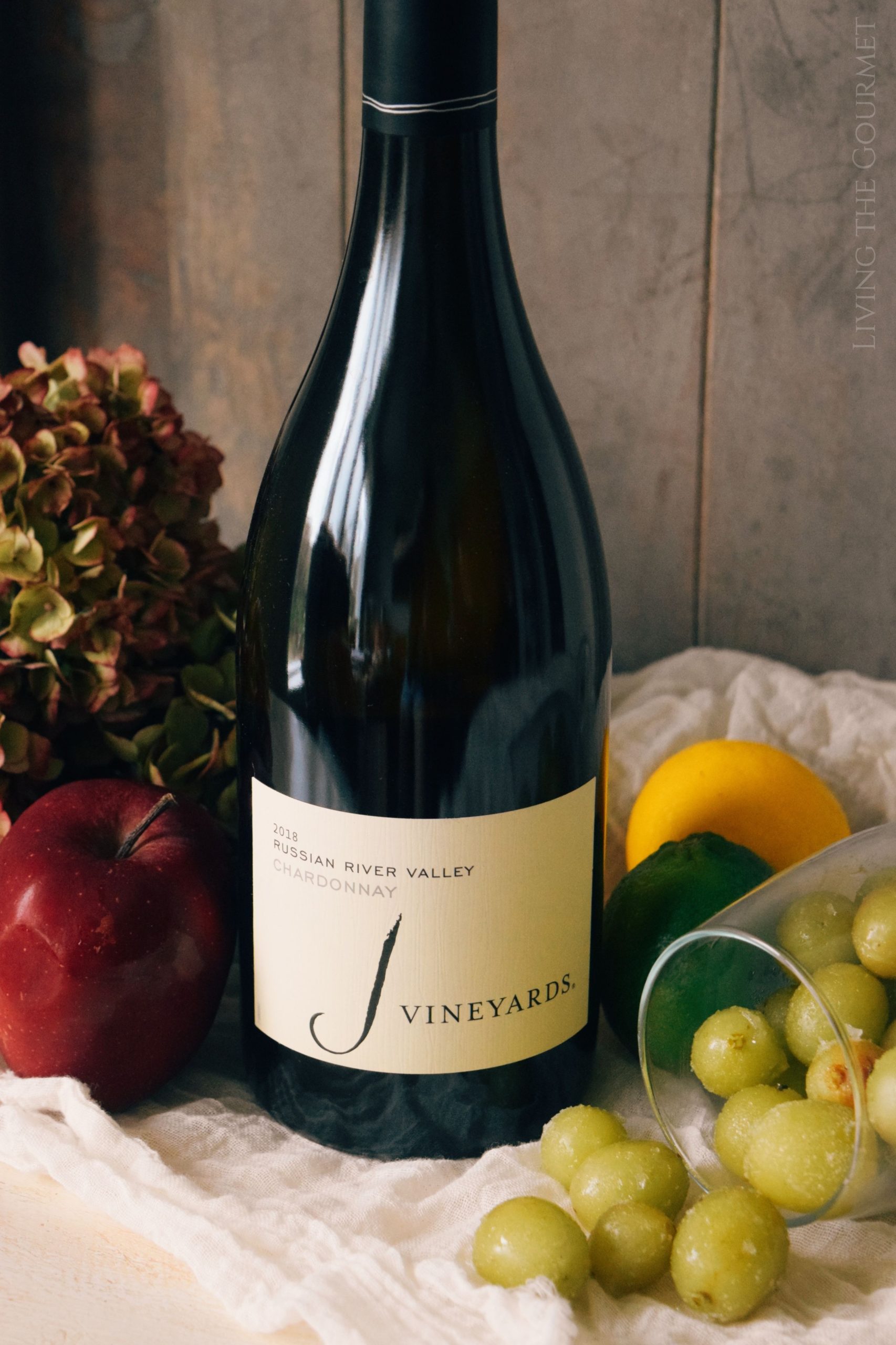 For the Enthusiasts Among You – Vino Pal
Simply put, Vino Pal brings wine country to your front door, and does by connecting small artisan producers with a nationwide audience, while at the same cutting out the middleman – and the middleman's markups. In other words, a $15 wine on Vino Pal would normally cost somewhere in the ballpark of $35 at your local a wine store.
However, Vino Pal is more than just savings, and it's more than 'just' a great way to discover smaller artisan wineries – it is your fully automated 'electronic sommelier,' and does this in a fun and informative way without bombarding you with walls of text or massive selections that no human being could ever possibly hope to sift through in a single lifetime. Instead, through a tightly curated list of quality, affordable wines, Vino Pal brings a thoroughly tailored selection to your computer screen for your perusal, and then right to your door upon ordering.
Beyond wine, Vino Pal also offers you serving recommendations for each wine, along with food pairing suggestions from top chefs, and the occasional guest sommelier curated offers.
So, if your wine enthusiast, what on earth are you waiting for? Visit them today!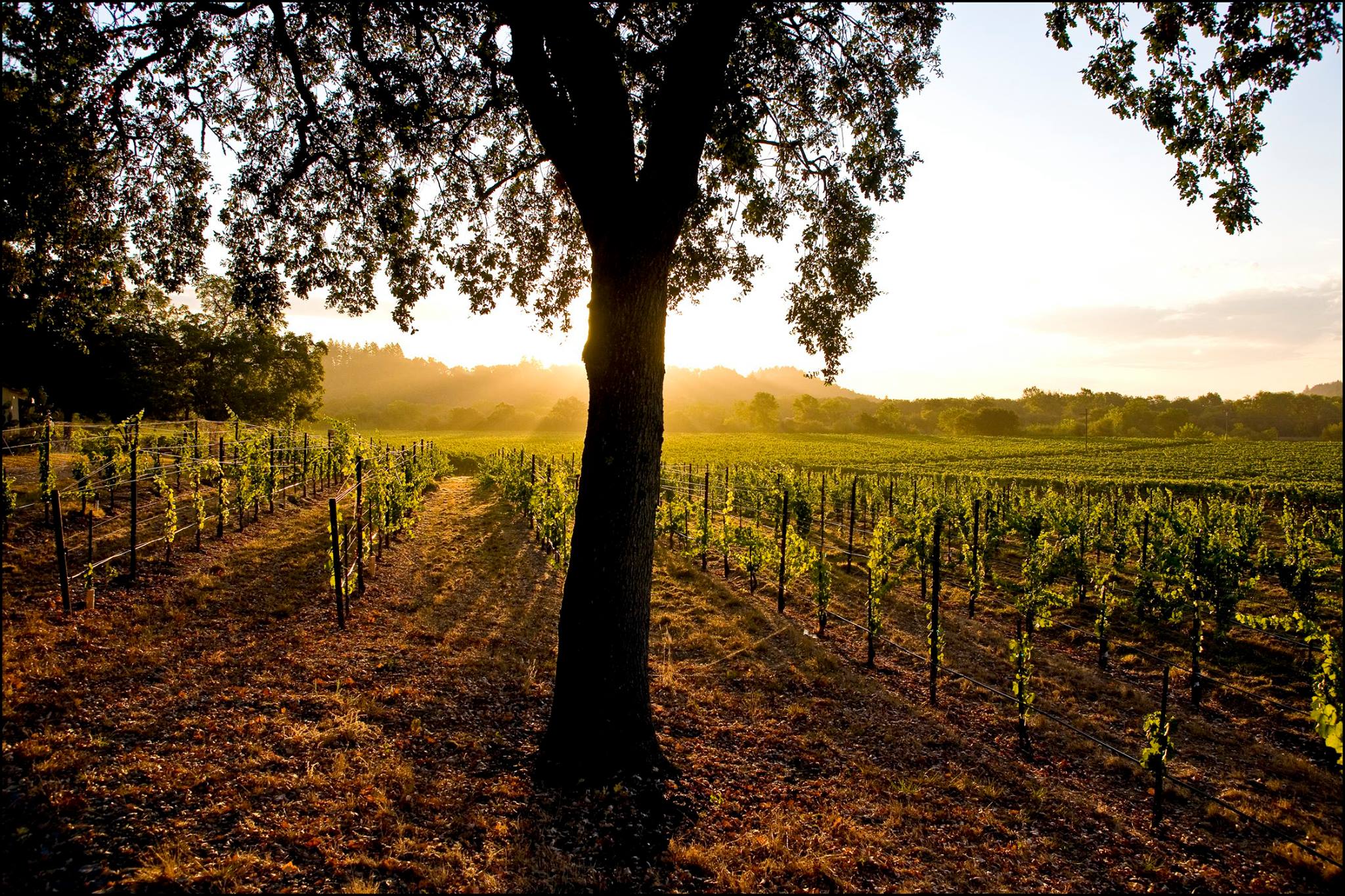 Have you Tried it? Have you tried today's wine, or prepared today's recipe? If so, we would love to hear from you! Give us a shout out on Instagram or Facebook with a picture of what you prepared, or let us know down below in the comments how it turned out! We can't wait to hear from you!
0