Today we're preparing a Mediterranean-style omelet with mozzarella, fresh tomatoes, and marinated artichoke hearts. This omelet cooks up crisp and light, while its medley of flavors are simply perfect for the warmer weather.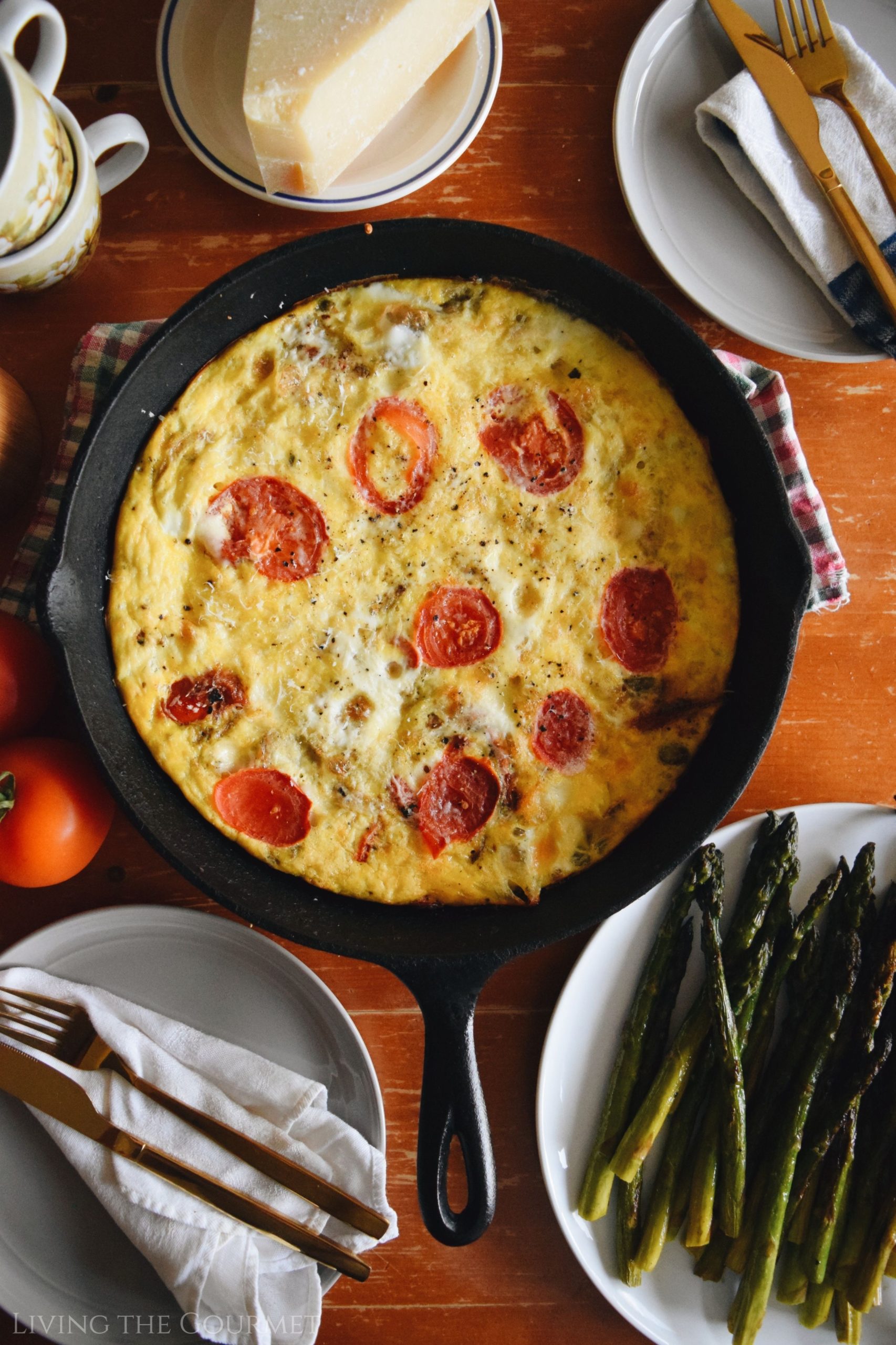 What Makes an Omelet?
This may sound like a silly question, but only if you don't consider the wide range of egg-based recipes to which this word is applied. Broke two eggs and pan fried them with butter, but didn't scramble them? Technically an 'omelet.' Broke two eggs, stirred in cream, and fried those in a pan with butter? Plain 'cream omelet' achieved. Folded the cooked eggs around cheese? Bacon? Mushrooms? Asparagus? Sliced ham? Tarragon? Oregano? Also an omelet. Did you add in mushrooms, herbs, bacon, and cheese to the eggs as they cooked, but then proceeded 'not' to fold? Still an omelet. Did you do any of the above without breaking the yokes? Still an omelet. Two eggs? Three eggs? A dozen eggs? Omelet.
Thus, it might be safely assumed that the 'only' requirement for an omelet is that the eggs are cooked 'still' rather than scrambled, although some might argue that French Omelets are 'technically' scrambled, but that the action of folding and the addition of a 'filling' makes them an omelet.
However, while all of the above are certainly omelets of one form or another, the big difference, in my opinion, is when we're talking about 'omelets' and 'dinner omelets.' For me, a 'dinner' omelet has a plentitude of ingredients, and is often typified by cooking the omelet's ingredients 'into' the eggs, rather than folding them in. A dinner omelet is also typically prepared for more than one person, thereby making it far more 'substantial' than a breakfast or lunch omelet, since it's meant to be the day's largest meal.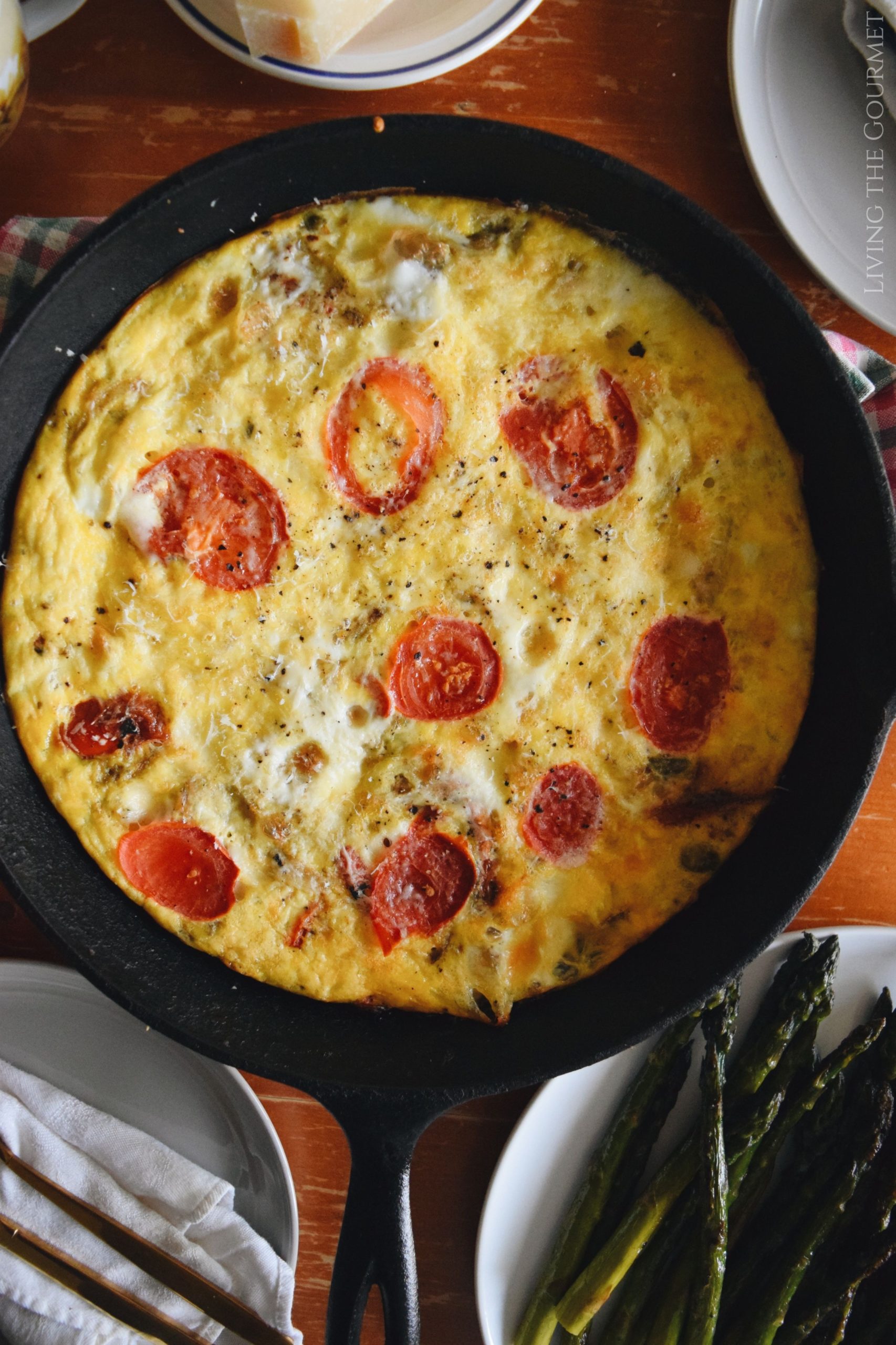 Ingredients Notes and Tips
1) The Garlic – Fresh is a Must. We want the 'whole' flavor of the garlic, and we especially want the 'garlic juice' to seep out and spread through the omelet. To that point, garlic powder, or dried garlic chunks, simply won't do. With that said, not only will garlic powder not provide the 'juice' or 'oils' that fresh garlic does, it also tends to be a fair bit milder, while also packing 'herbal' and 'earthy' notes that simply don't meld as well with the 'fresh' flavor profile of today's omelet.
2) Capers. I've written before that capers have a flavor that's variously described by the pros as 'anchovy-like,' 'brine,' 'lemony,' 'salty,' or 'olive-like.' In my opinion, I'll say that they're a cross between 'olive-like' and 'anchovy-like,' and while that may seem out of place in an omelet that I opened by describing as 'fresh' and 'summery,' trust me here they bring a lot to the table. They add needed balance to the omelet by adding a delicious 'umami' background flavor that helps 'bind' and 'ground' the other flavors.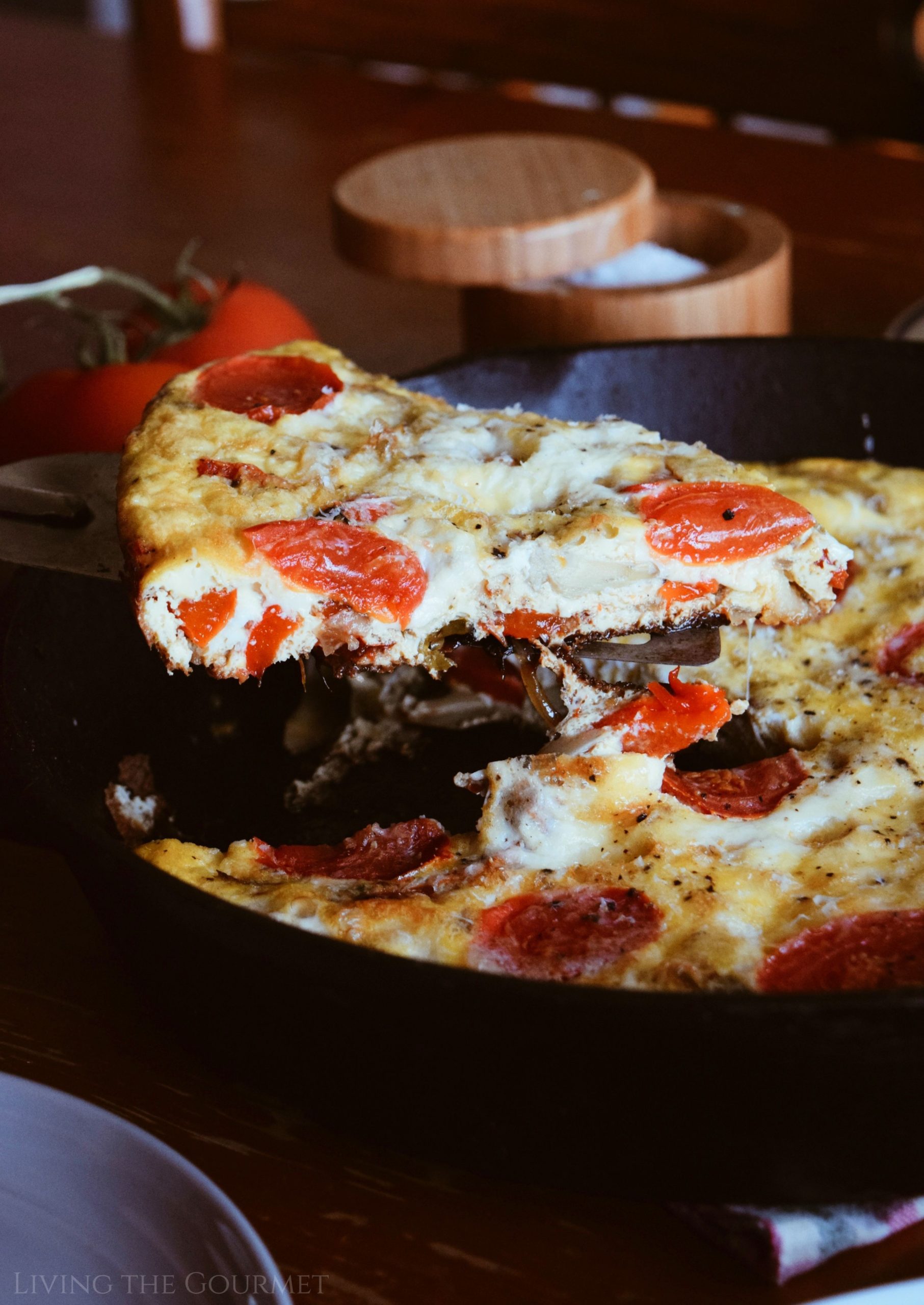 3) Marinated Artichoke Hearts. The most edible and delicious part of an artichoke, which has been stripped of its spiney exterior, and then marinated in oil and herbs. These are one of my favorite things in the world. These little gems make an appearance in pretty much every Mediterranean cuisine, from Morrocco to Sicily to Greece, Turkey, and Spain, and for good reason – there is pretty much nothing you 'cannot' do with them. Toppings for flatbreads, homemade pizza, eggs, antipasto, various pasta dishes, seriously these are beyond versatile, and learning how and where to use them will kick up your kitchen game a fair few notches.
4) The Onions. First off, yes, onions are generally interchangeably, and the heavier the dish the truer this becomes. However, today's omelet is quite light, and has a 'fresh' flavor profile as mentioned above. To that point, I have to say that yellow onions are probably going to yield the best results, since they're generally mild and somewhat 'sweet,' which complements the overall flavor profile of the omelet. However, if you only have white or red onions, don't fret, they'll work just fine – but 'will' altar the overall flavor of the omelet somewhat.
5) Mozzarella – Fresh is Best, but not a requirement. Fresh mozzarella will add a light, almost 'airy' texture to the omelet, and will give a delicious 'milky' flavor to the eggs. However, while fresh is best, packaged will work just fine, so here again, don't fret. Fresh is best, but packaged works too.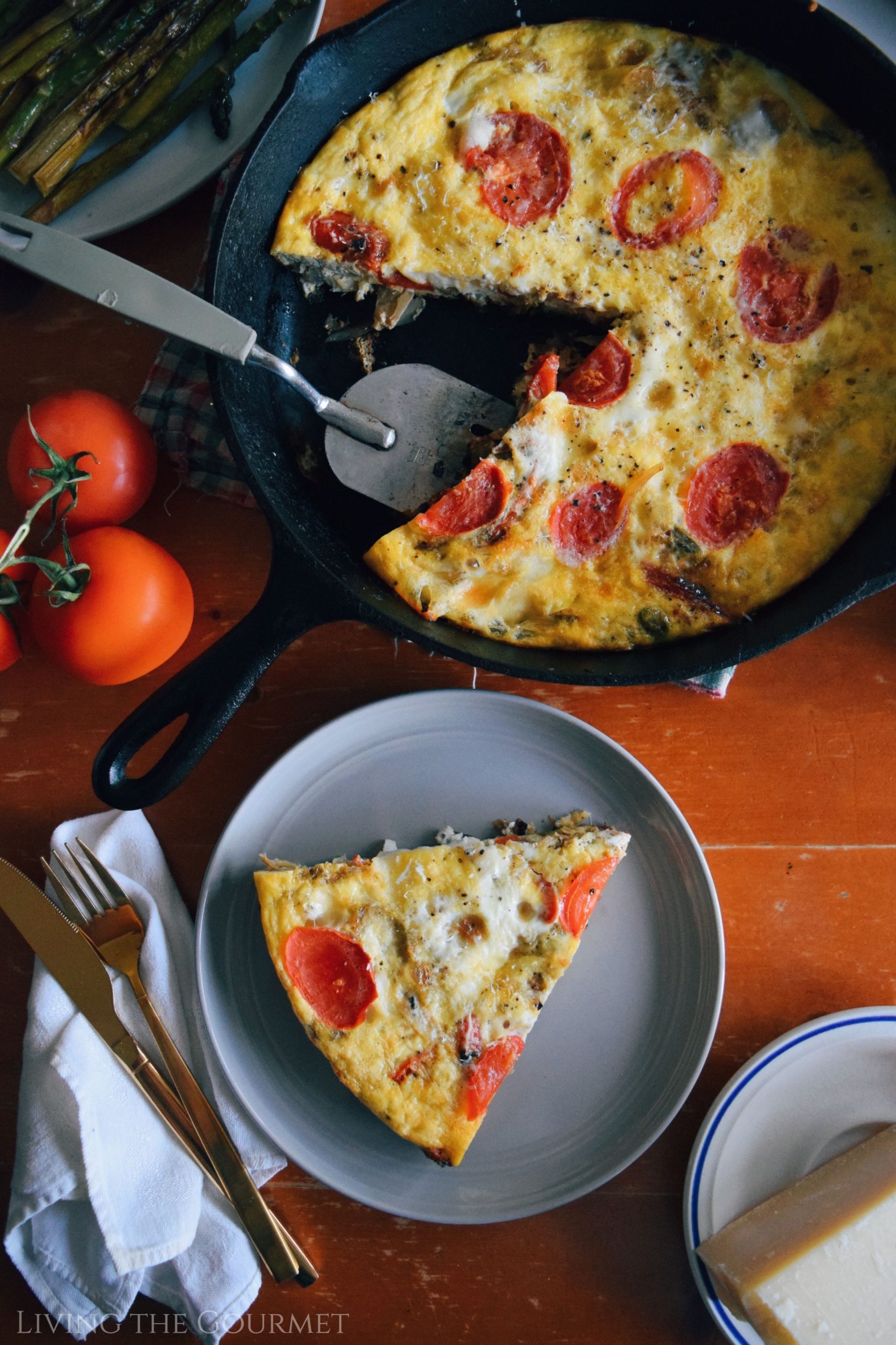 More Eggy Goodness From Living the Gourmet
1) Deviled Eggs. A classic egg recipe from previous generations that never 'quite' went away. Homey and easy to make, and just a hint spicy, but mostly 'dilly' and 'relish-y.' Trays of these almost always find their way on the tables of my family gatherings, either prepared by my daughter or my sister-in-law…or both.
2) Soft Boiled. My favorite way to have eggs growing up, I still remember cracking into these on busy school mornings, and gingerly dipping the ends of my toast into the dense golden liquid that dwelt just beneath the shell and lightly cooked layer of white.
3) Potato Skillet Omelet. Prepared with a medley of mozzarella, Jarlsberg, and Swiss, with roasted potatoes, cayenne, and plenty of garlic, this omelet is one of my favorites. As a nice bonus, it's great as leftovers since it heats up beautifully, but it also tastes great cold on sandwiches.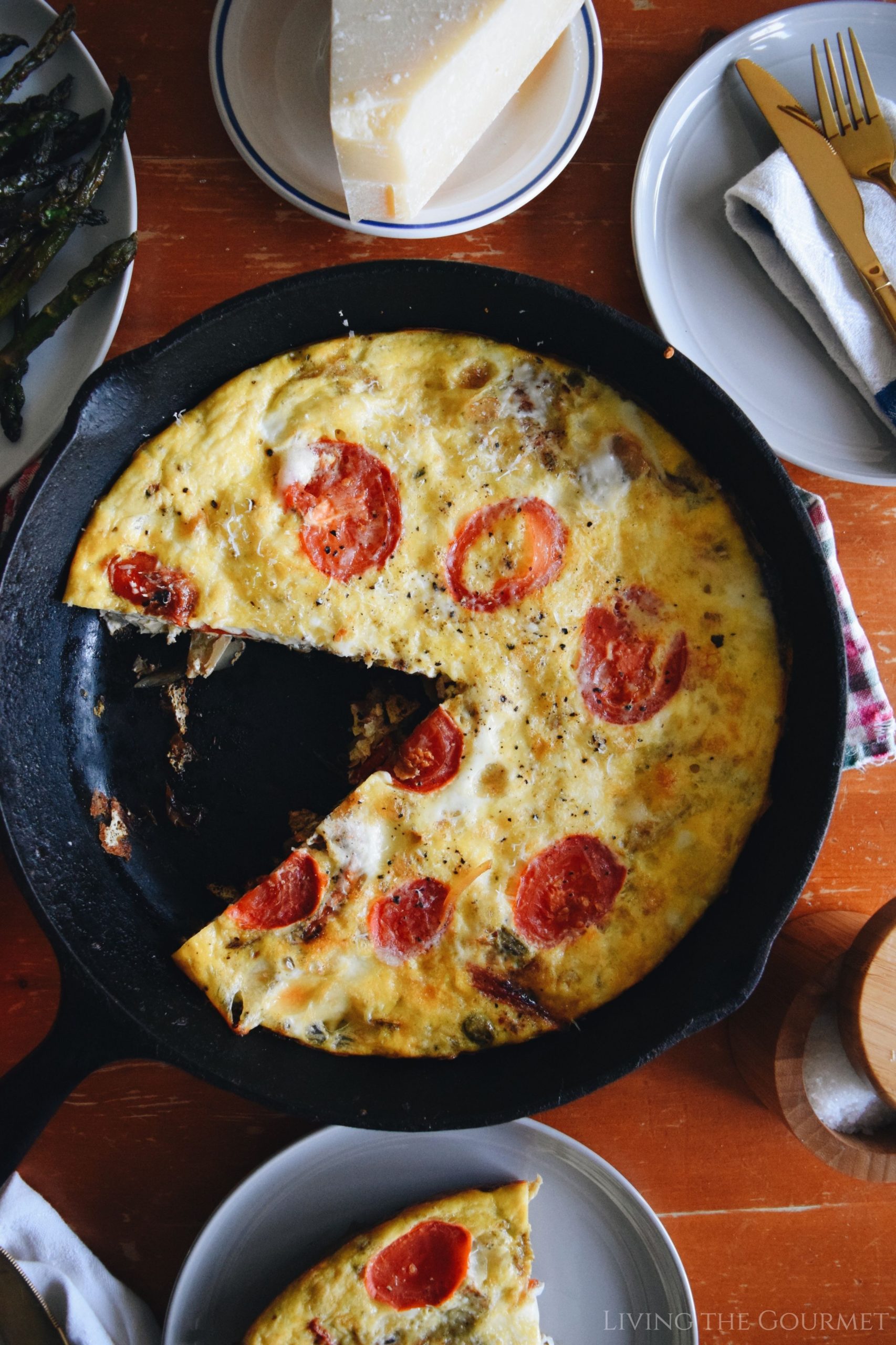 Living the Gourmet
Yields 6
Italian Omelet
10 minPrep Time
20 minCook Time
30 minTotal Time
4.5 based on 2 review(s)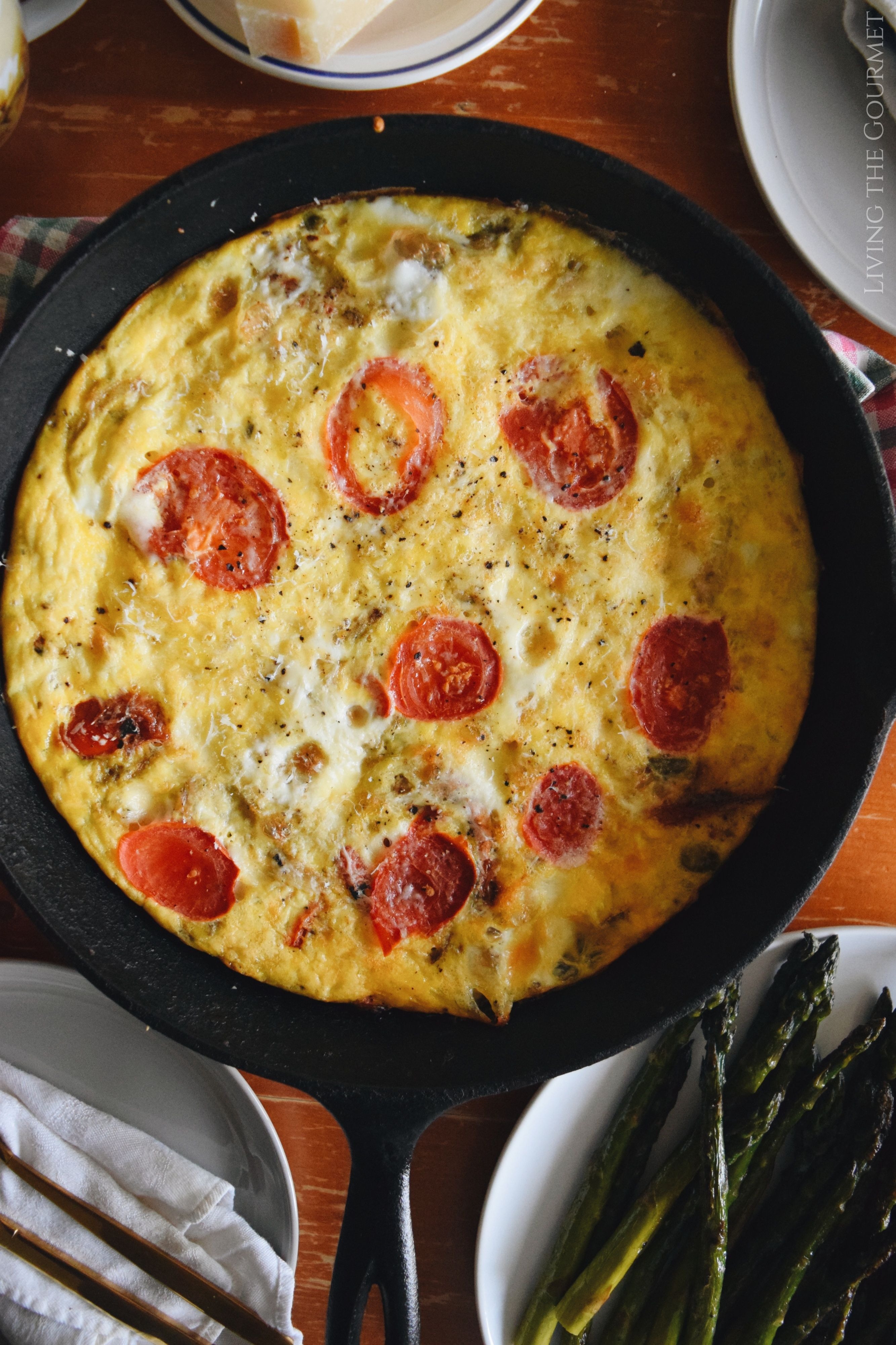 Ingredients
10 eggs whisked with a splash of milk or water, 2 – 3 tbs.
8 oz. of mozzarella – shredded or cubed
1 yellow onion – sliced thin
1 red bell pepper – grilled
4 – 5 garlic cloves - chopped
6 – 10 marinated artichoke hearts – sliced
2 tbs. capers
1 small tomato - sliced
½ tsp. salt
½ tsp. fresh ground black pepper
½ tsp. red pepper flakes
½ tsp. dried oregano
Grated Romano cheese or Parmesan cheese
Olive oil
Instructions
Preheat Oven 350 degrees F.
Carefully grill the red pepper over a flame or in a dry cast iron frying pan until a nice char appears on all sides, then set aside to cool.
When the red pepper is cooled scrape the char off and slice.
Heat a large cast iron frying pan with 2 – 3 tbs. of olive oil.
Add the sliced peppers, onion and chopped garlic and cook until the onions are slightly grilled and the garlic is fragrant. Add the sliced artichoke hearts and the capers to the pan.
Gently whisk the eggs with a splash of milk.
Add the mozzarella to the eggs and the seasonings and stir.
Pour the egg mixture into the pan with the peppers and onions.
Top with the sliced tomato and freshly grated Romano or Parmesan cheese.
Cook on the stove top until the omelet gently sets.
Place in the preheated oven 10 – 12 minutes.
7.8.1.2
1448
https://livingthegourmet.com/2020/07/italian-omelet.html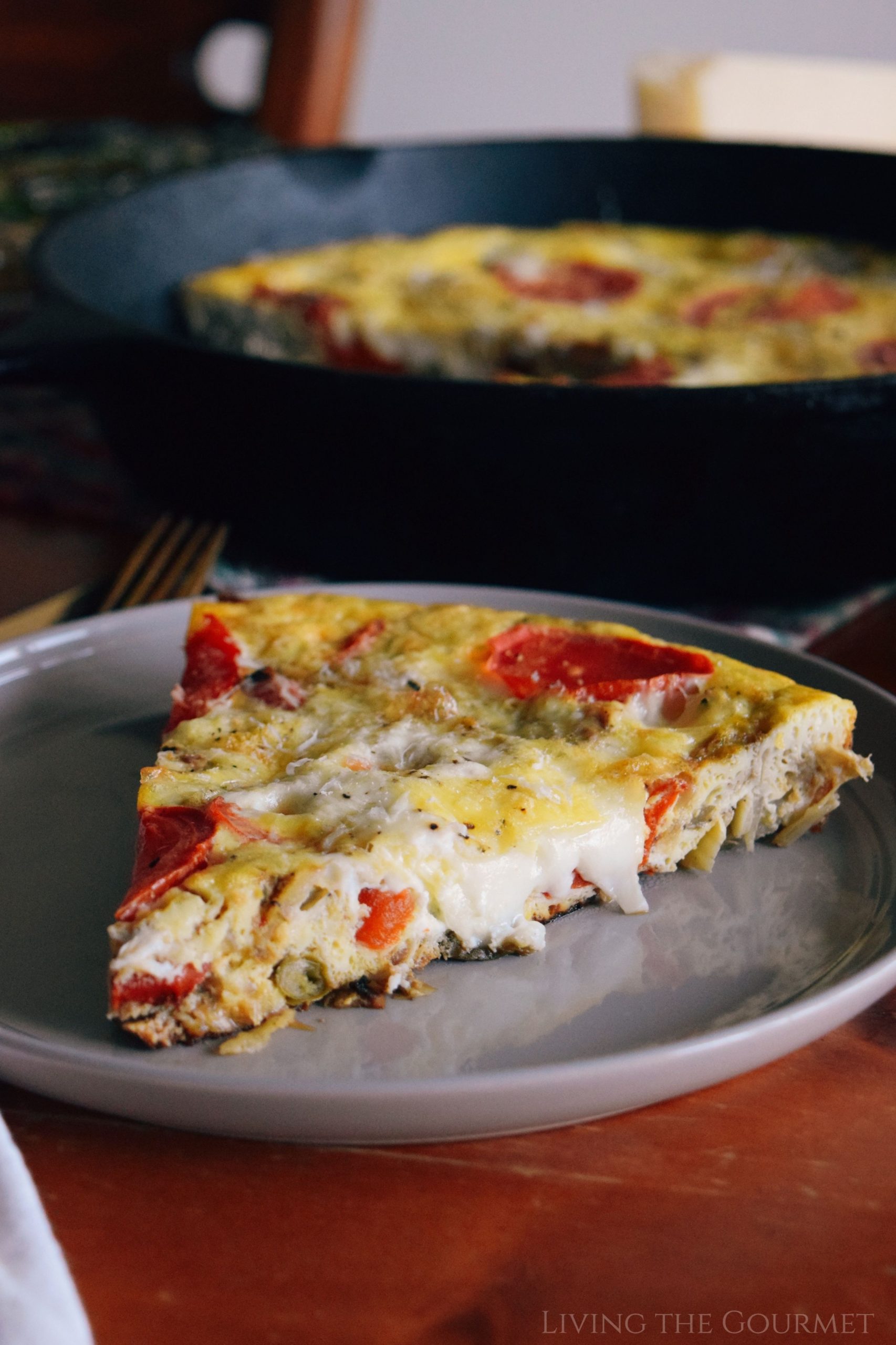 If You Enjoyed Today's Recipe…
Be sure to follow us on Instagram to stay up to date with all things Living the Gourmet, and for more great recipes, tips and tricks.
Did you make this recipe?
If so, let me know in the comments down below, or post a picture to Instagram, or to Pinterest, and I'll give you a shoutout on Instagram, or post your pin to one of my Pinterest boards!
0