Today we're preparing a simple ginger and rice salad. Combining pickled ginger, roasted garlic, and honey, today's salad is crisp and refreshing, making it a perfect addition to any warm weather meal.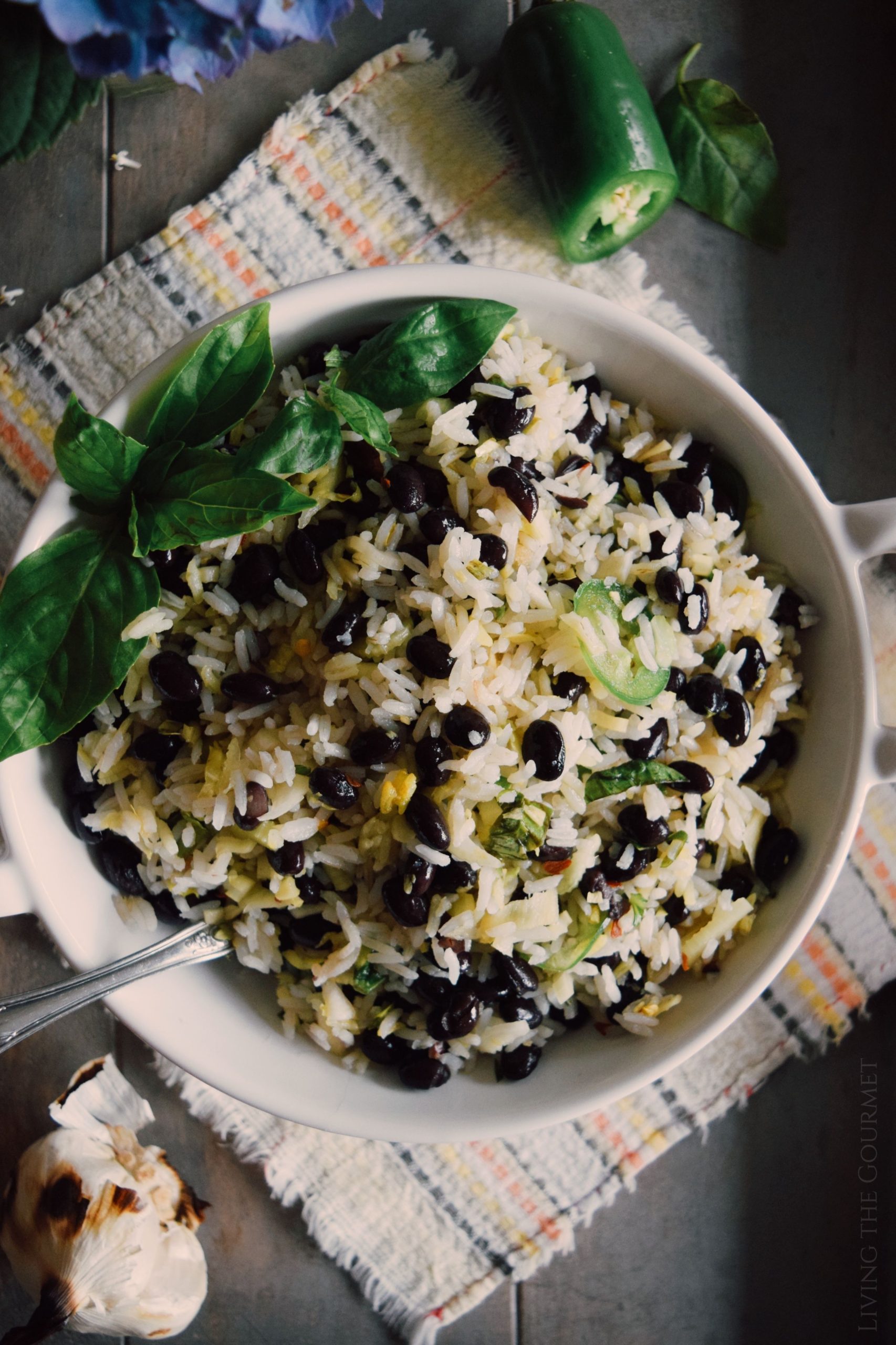 Why You'll Love Today's Salad
1) Versatile. Today's salad pairs great with burgers, steaks, chicken salad, fish, or light barbecue, meaning whatever your favorite summer meal is, today's salad will likely pair excellently.
2) Make ahead of time. Since it keeps great for several days in the fridge, today's salad can be prepped ahead of time, and will only heighten in flavor during that time as the rice marinates in the ginger, garlic, and honey.
3) A Great 'Base' Recipe. Whether you want to ratchet up the heat by stirring in some chili sauce or hot sesame oil, or bring on some extra 'umami flavor' with soy sauce or fish sauce, or add in some smokey flavor by roasting the jalapenos before chopping them in, today's salad is a great 'base recipe' for exactly that kind of experimentation.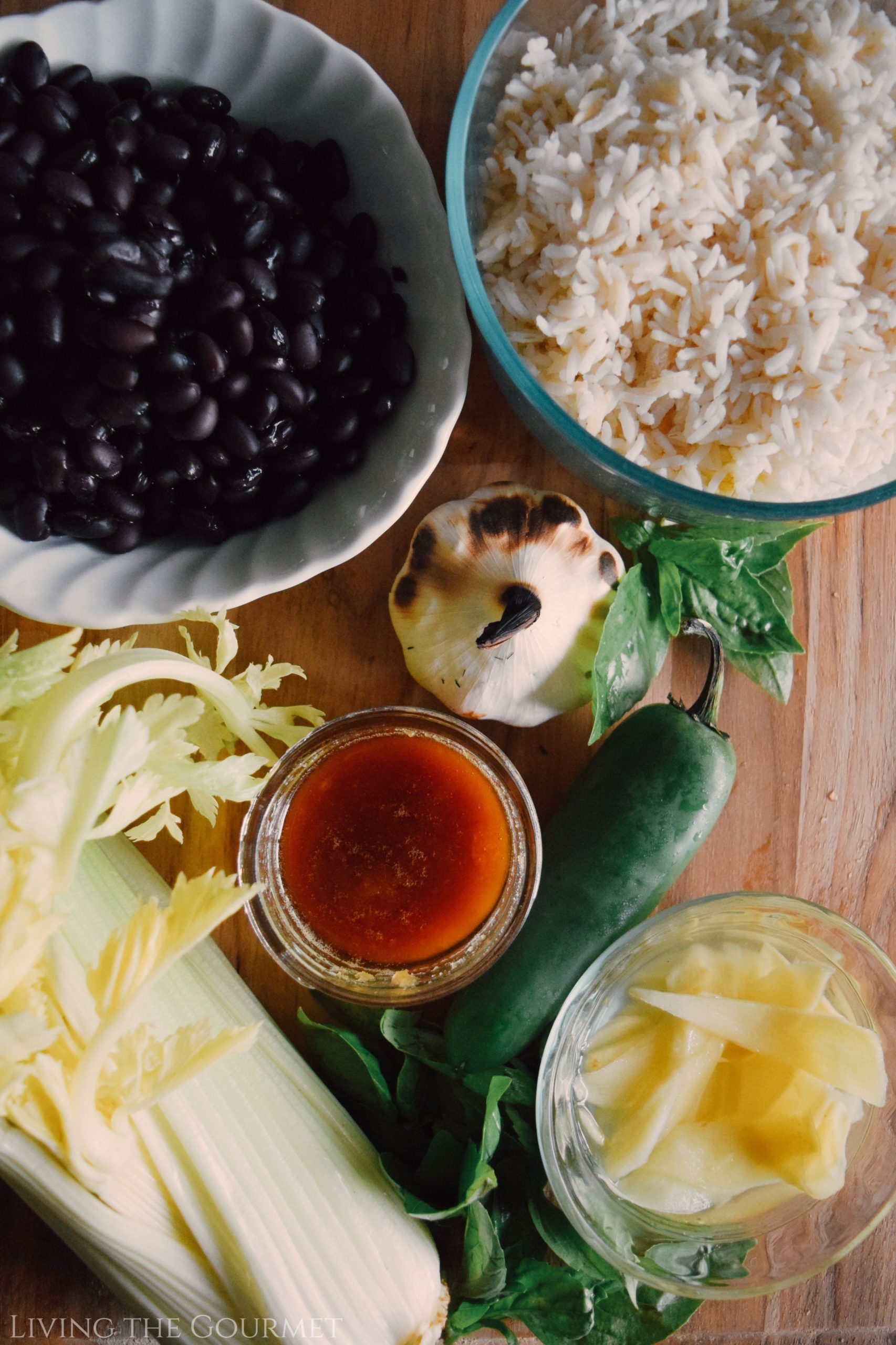 Ingredient Notes, Tips, and Substitutions
1) The Roasted Garlic. You probably see this term thrown around quite a bit, but 'what' is roasted garlic? In essence, roasted garlic is garlic that has been set in the oven to heat until it has softened or caramelized, resulting in garlic that is intensely aromatic, but with a gentler – though equally intense – flavor that's almost 'sweet.' But how do you go about doing this? The simplest way is to wrap a head of garlic in tinfoil with the 'head' or 'tops' of the garlic cut off, followed by a drizzle of olive oil (about two teaspoons over each head of garlic), and then pop it in the oven for anywhere from 30 to 60 minutes at 400 degrees Fahrenheit. The resulting garlic should simply 'pop' out of their cloves and be soft and moist to the touch. What you can do with roasted garlic is limited almost by your culinary imagination, from spread it plain on bread to blending it into hummus, or chopping it into salads, spreading it on steak, mixing it with butter, or using it sauces, really it may be added to anything that could use a dash of 'garlicy sweetness.'
3) The Honey. In my Greek Tacos post, I admitted that I keep store-brand clover honey in my pantry as a staple, the reason being that it's perfectly adequate for cooking, since cooking honey will simply 'cook away' any of the finer and more 'nuanced' qualities that typify something like organic wild raw flower honey or delicate acacia honey. However, since we're 'not' cooking the honey in today's recipe, those same 'nuanced' qualities and gentle flavors will most certainly add to today's salad. Thus, if you have a preferred 'luxury' honey, feel free to use that in today's recipe, since it will definitely make a difference.

3) Marinated Ginger/Pickled Ginger/Sushi Ginger/Gari. Despite what devoted sushi fanatics will tell you, these are all different names for the same thing – ginger that has been pickled in a solution of vinegar and sugar. Young ginger is preferred (but not required) to make pickled ginger, since it lacks the thick papery skin found on fully matured ginger. Meanwhile the pink tips of young ginger are what give it its characteristic pink color. However, for hotter or spicier pickled ginger, mature ginger is the way to go, since younger ginger lacks the 'heat' of its fully matured counterpart. No, 'white' pickled ginger is neither higher nor lower quality, nor does it taste any different, it is simply either young ginger that has been pickled without its colorful tips, or mature ginger to which a source of color hasn't been added.
Which to Use for Today's Salad? Whichever you prefer! If you want the 'heat' of today's salad ratcheted up a few notches, go with mature pickled ginger, if you prefer a bit more sweetness, go with young pickled ginger. Simple.
Should you make your own? No, no not really, and I say that as someone who made their own for this very recipe. Sure, it's (relatively) easy and (very) inexpensive to make your own pickled ginger at home, but in all honesty, store bought ginger tastes just as good, and it's quite inexpensive, with 'top quality' 'sushi gingers' clocking in at around fifty-five to seventy-five cents an ounce on Amazon as of this article. In my opinion, save yourself the trouble, and find a brand you enjoy.
4) Fresh Basil vs Dried – and possible substitutions. As with most herbs, fresh basil and its dried counterpart are 'usually' but not always safe substitutions for one another. I'm using fresh basil today to achieve a 'bright licorice' or 'anise-like' flavor – but both of these flavors are entirely absent in dried basil, where a slightly 'mintier' flavor dominates. Furthermore, fresh basil has powerful aromatics that reminiscent of a bright summer garden in full bloom, whereas dried basil boasts an earthier, vaguely 'darker' herbal aromatic profile. Since today's salad is meant to be 'light' and 'fresh' on the palate, fresh basil is the way to go.
Substitutions: Fresh oregano. However, this is not an exact substitution, as oregano has a flavor that's markedly less 'bright,' as well as somewhat more 'herbal,' whereas basil is simply 'fresher' on the palate.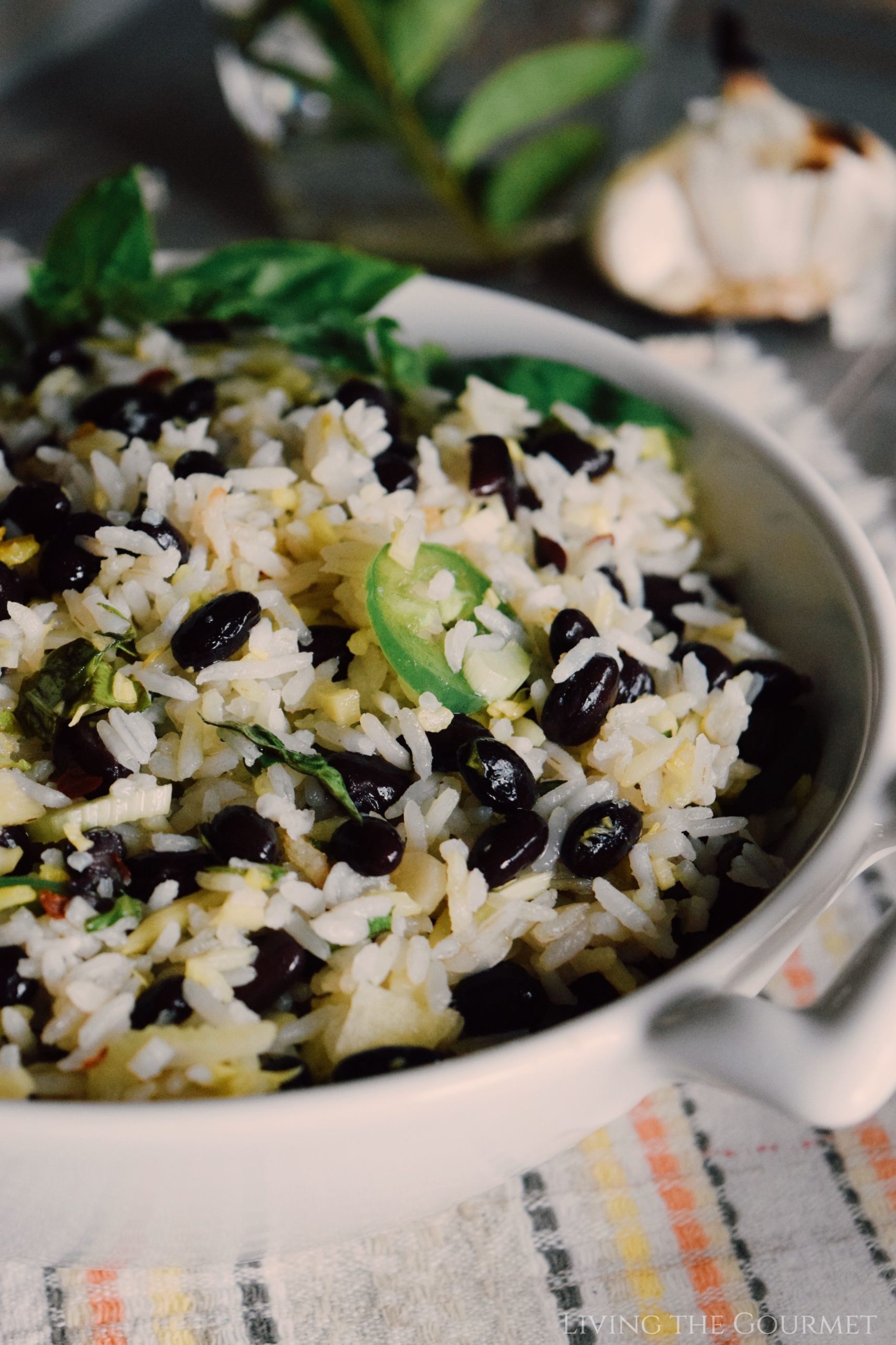 Other Great Summer Salad Favorites
1) Summer Eggplant Salad. Breaded eggplant, combined with fresh basil, fresh tomatoes, and grated roman, combine to create a delicious take on baked eggplant.
2) Pickled Sweet Potato Salad. My absolute favorite way to eat sweet potatoes, this salad is sweet, crunchy, just tad acidic, and refreshing. As a plus, letting it sit a night or two in the fridge only enhances the flavors, meaning its perfect for making ahead.
3) Coleslaw. A burger (or patty melt), paired with a crisp, flavorful coleslaw is one of my favorite things in the world. My preferred recipe for coleslaw combines the obligatory mayo-coating with a citrusy dressing, and I slice in jalapenos with the cabbage to create a sweet-and-spicy salad, with just a hint of crisp citrus.
4) Crisp Cucumber Salad. A 'bite of fresh' alongside today's Sloppy Joe's isa delightful pairing, especially with just a hint of acidity and spicy ginger to compliment the 'Italian flare' of today's sandwiches. Featuring artichoke hearts, thinly sliced red onions, and Kalamata olives, this cucumber salad is blissfully easy to put together.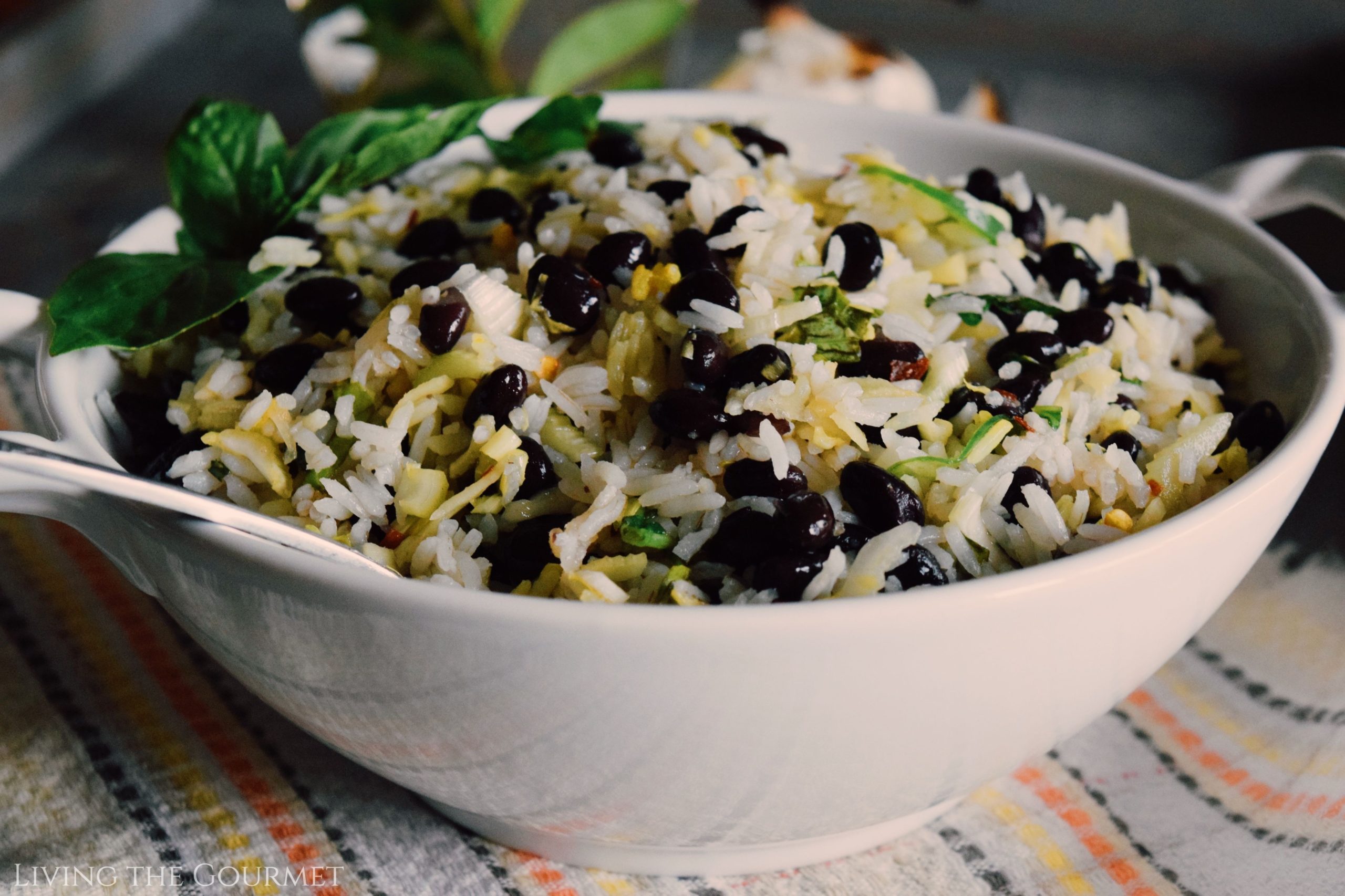 Print
Ginger Rice Salad
Author:
Prep Time:

10 minutes

Cook Time:

15 minutes

Total Time:

25 minutes

Yield:

4

1

x
4

cups

cooked rice

4

–

5

cloves of roasted garlic – chopped

1

medium sized jalapeno – sliced thin – with seeds

3

–

5

stalks of celery with celery leaves – chopped

8

–

10

slices of pickled ginger – chopped

10

–

12

fresh basil leaves – chopped

15 oz

. can of black beans – rinsed and drained

4

–

5

tbs. of marinated ginger juice

2

–

3

tbs. honey

1 1/2 tsp

. salt

1 tsp

. red pepper flakes
Freshly grated nutmeg – a few nice gratings of the fresh nutmeg
Instructions
My version of a simple marinade for fresh ginger – take the bark off of two-inch piece of fresh ginger; using a very sharp knife, slice the ginger very thin and place in a small bowl. Place about 3 – 4 tablespoons of sugar in the bowl with the sliced ginger. Cover the ginger-sugar mixture with either cider vinegar, rice vinegar or simply white vinegar.
Place the chopped celery, garlic, fresh basil leaves, jalapeno, fresh sliced marinated ginger and beans in a bowl. Add the rice, seasonings, honey and marinade juice in the bowl and toss. Taste for seasonings and refrigerate until ready to use.
Recipe Card powered by
If You Enjoyed Today's Recipe…
Be sure to follow us on Instagram to stay up to date with all things Living the Gourmet, and for more great recipes, tips and tricks.
Did you make this recipe?
If so, let me know in the comments down below, or post a picture to Instagram, or to Pinterest, and I'll give you a shoutout on Instagram, or post your pin to one of my Pinterest boards!
0