If you're craving something sweet and need something to make in a pinch, then look no further. With just four simple ingredients you can have a batch of cookies in 10 minutes.
Today we're preparing a batch of blissfully simple 'cake mix cookies.' I'm going to admit that I hesitated before posting this recipe for the simple sake of just 'how' simple it really is, but then I figured 'why not,' and so here they are.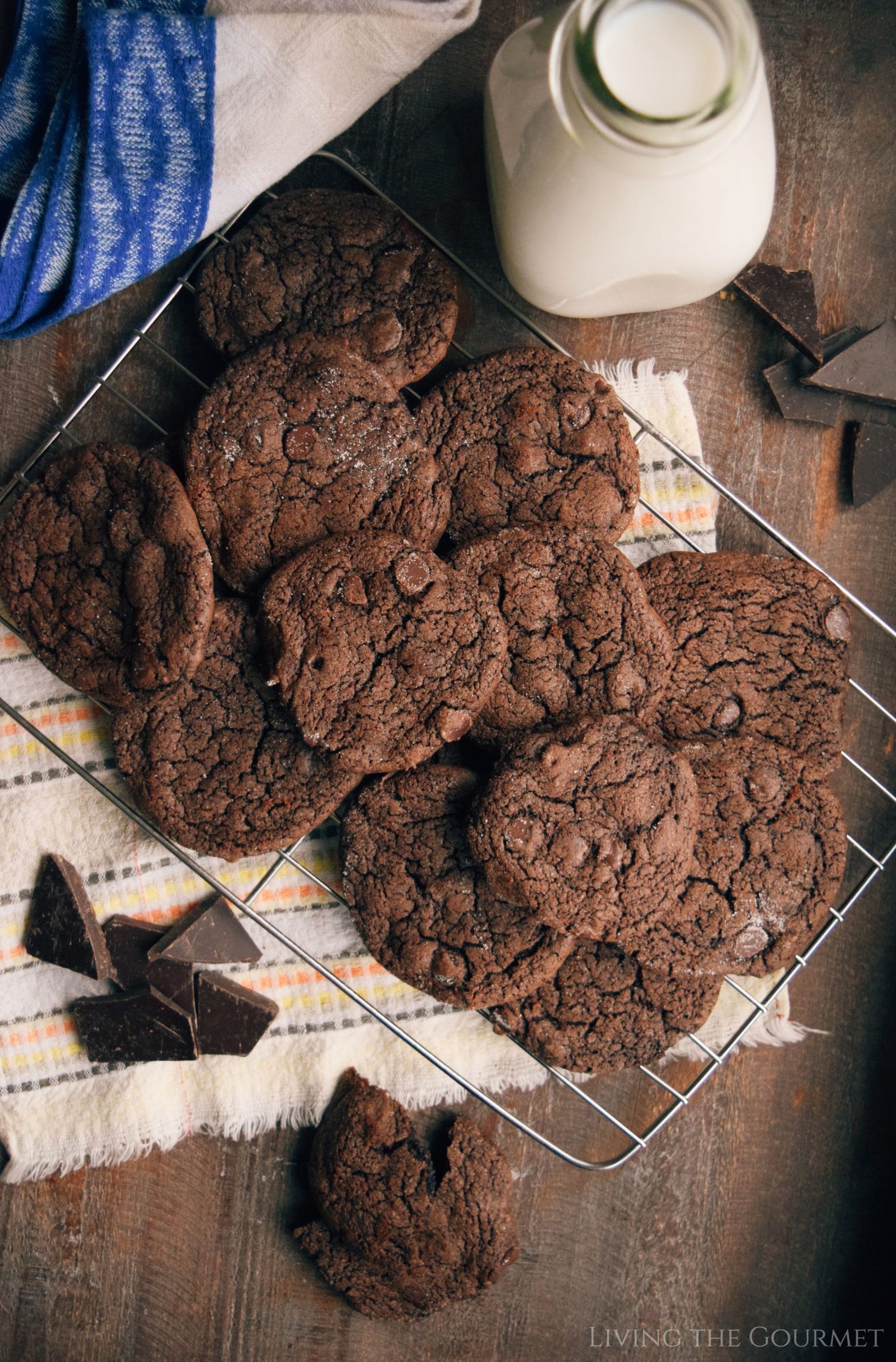 Why You'll Love Today's Cookies
1) Crazy Easy. This recipe couldn't be simpler. Literally just mix together three ingredients, bake them in the oven, and you're done. It really is just that simple.
2) Decadent. These cookies are fudgy, chocolatey, super moist, and satisfying, making them a great option for sating that late night or afternoon sweet tooth.
3) Top It. Have whipped cream on hand? Simply dollop that onto the cookie, top with some sliced fruit and chocolate syrupy, and you've got…I'm actually not sure what you've got, but it's damn delicious.
4) As a Topping. Crumble these up and top them on ice cream or mix them into pudding, and really, what more could one want?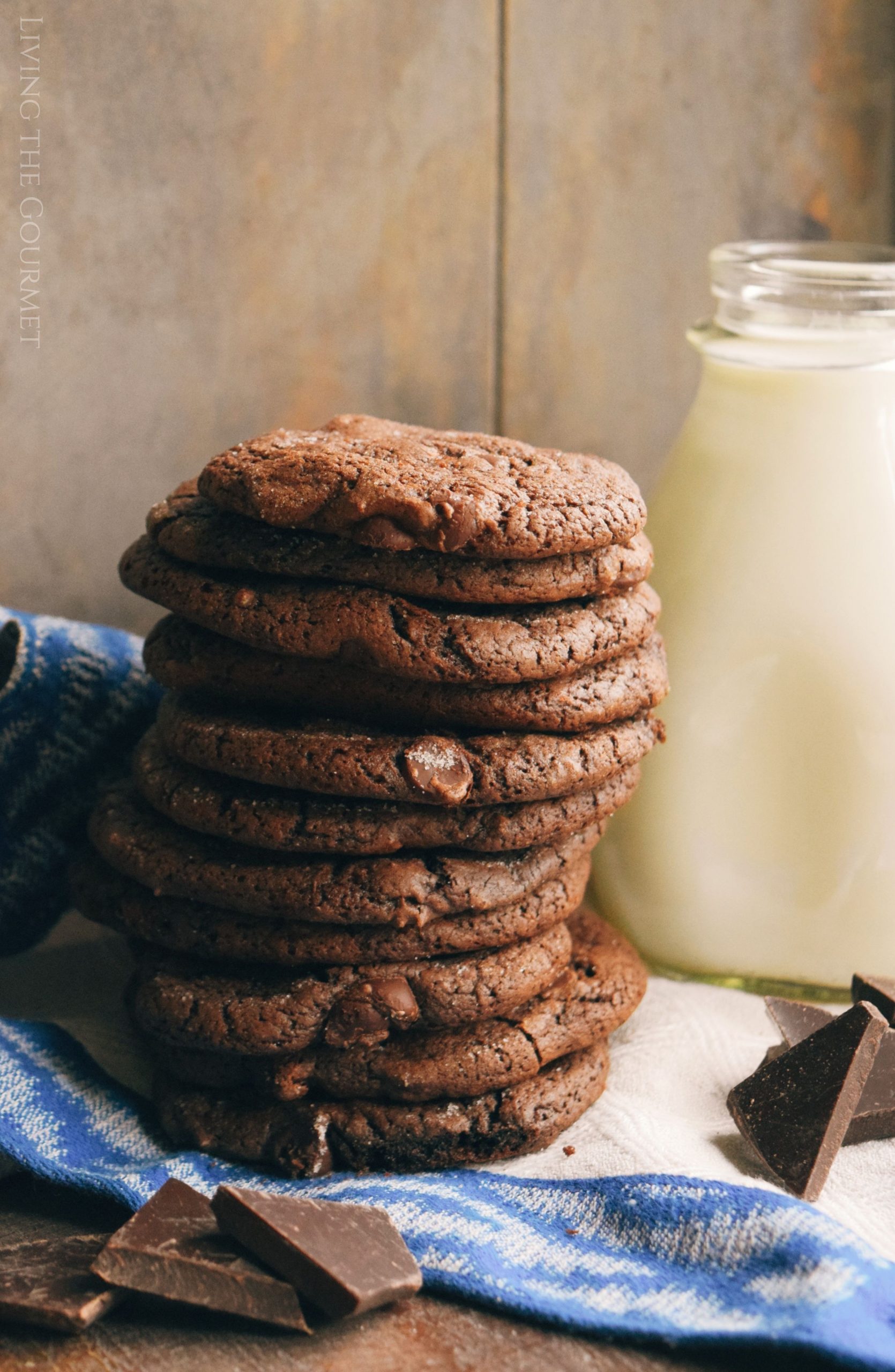 Notes and Tips
1) The Cake Mix. Fudge or Super Moist works best. You want texture, you want moisture, and you want 'body' for the cookies.
2) No Substitutions. Don't try to give these the 'guilt free' treatment. Seriously, these cookies aren't unabashedly 'guilty' and 'decadent' by design. Then again, if you do, let me know in the comments below how they turned out. I'd love to hear from you.
Other Super Simple Desserts
1) Blueberry Shortbread Brownies. Blueberry brownies set over a moist homemade shortbread, these are one of my favorite indulgences.
2) Rice Krispies Brownie Smores. Imagine a basic rice crispies treat recipe, now sandwich it between a fudgy brown and a smore…that's what this is. And it's as delicious as it sounds.
3) Chewy Peanut Butter Chocolate Chip Cookies. These are probably the most popular cookies I've ever posted to Living the Gourmet. Delightfully chewy, decadently moist, and cutting no corners on 'guilty' ingredients, try these – trust me.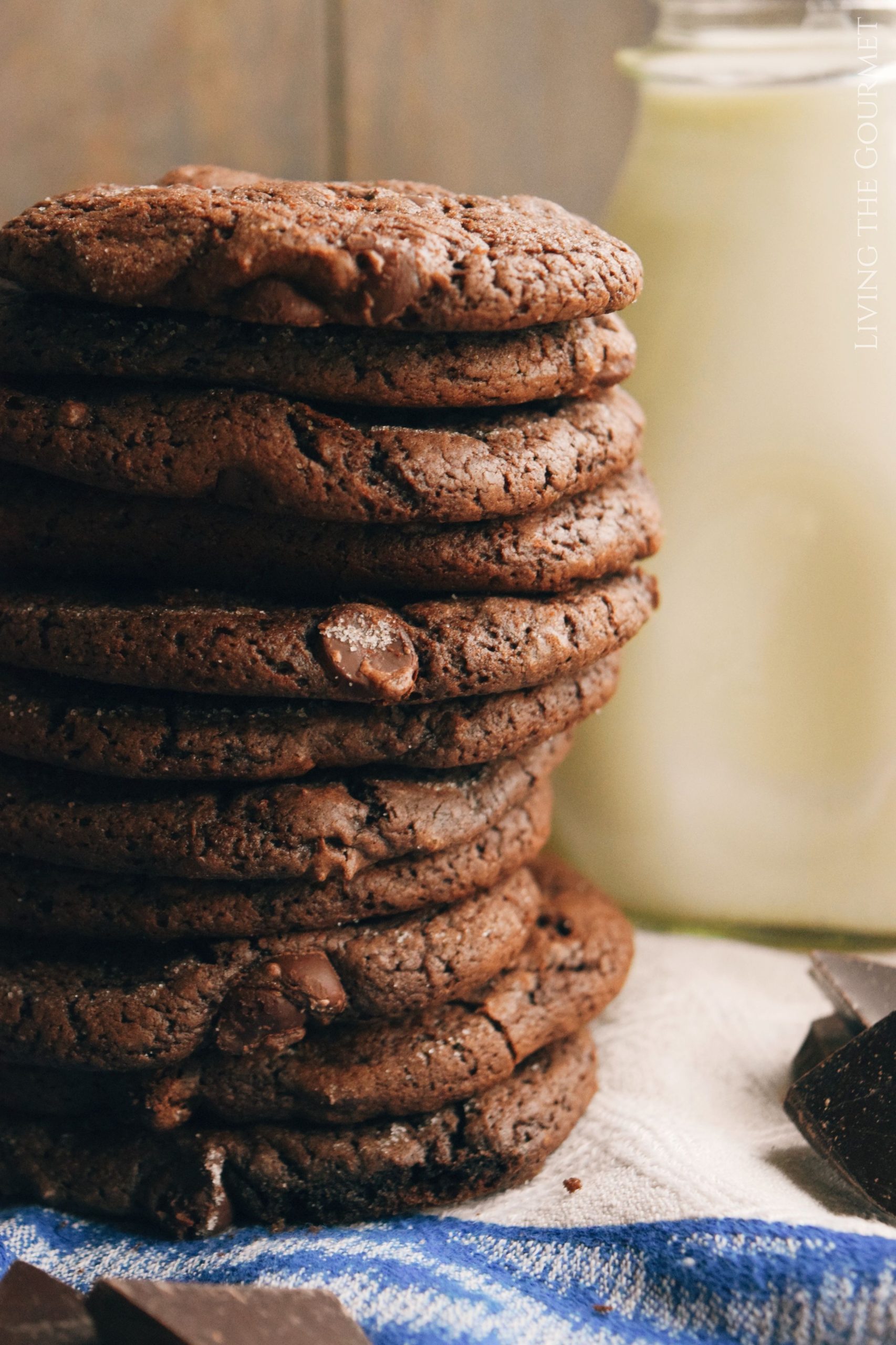 Living the Gourmet
Yields 2 dozen cookies
Double Fudge Cake Mix Cookies
5 minPrep Time
10 minCook Time
15 minTotal Time
4.9 based on 9 review(s)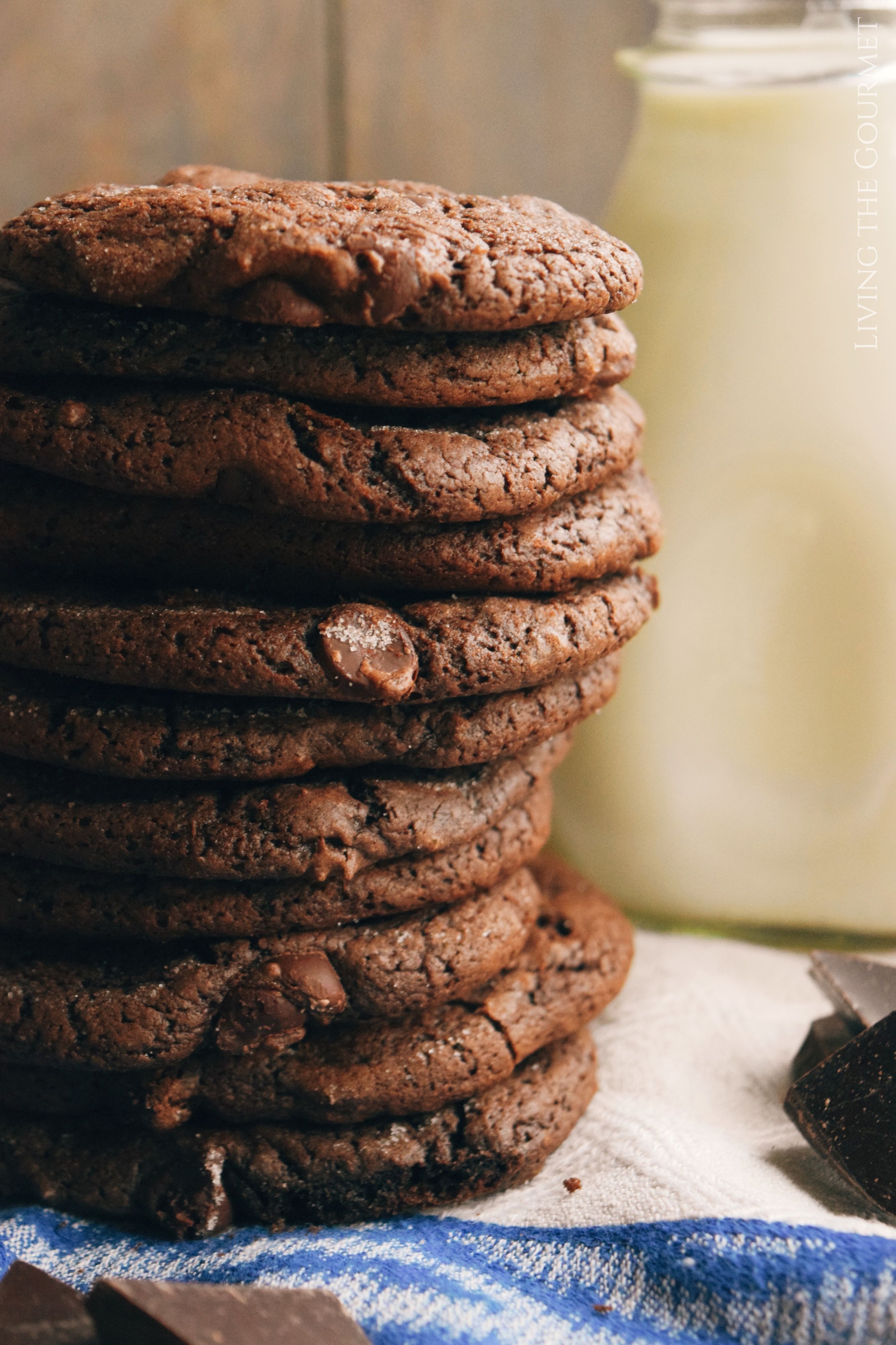 Ingredients
1 box your preferred chocolate cake mix (I used Duncan Hines Dark Chocolate Fudge)
1/3 cup vegetable oil
2 eggs
1/2 cup dark chocolate chips
Instructions
Preheat oven to 350 degrees F. and line two baking trays with parchment paper. Set aside.
Sift cake mix into a bowl and mix then mix in oil and eggs. Once a sticky dough begins to form, add chocolate chips.
Using a cookie scooper or rounded tablespoon, drop cookie dough onto prepared baking sheets. Taking the bottom of a glass dipped in sugar, gently press down each cookie. Bake for 10 minutes then transfer to a cooling rack.
7.8.1.2
1432
https://livingthegourmet.com/2020/05/double-fudge-cake-mix-cookies.html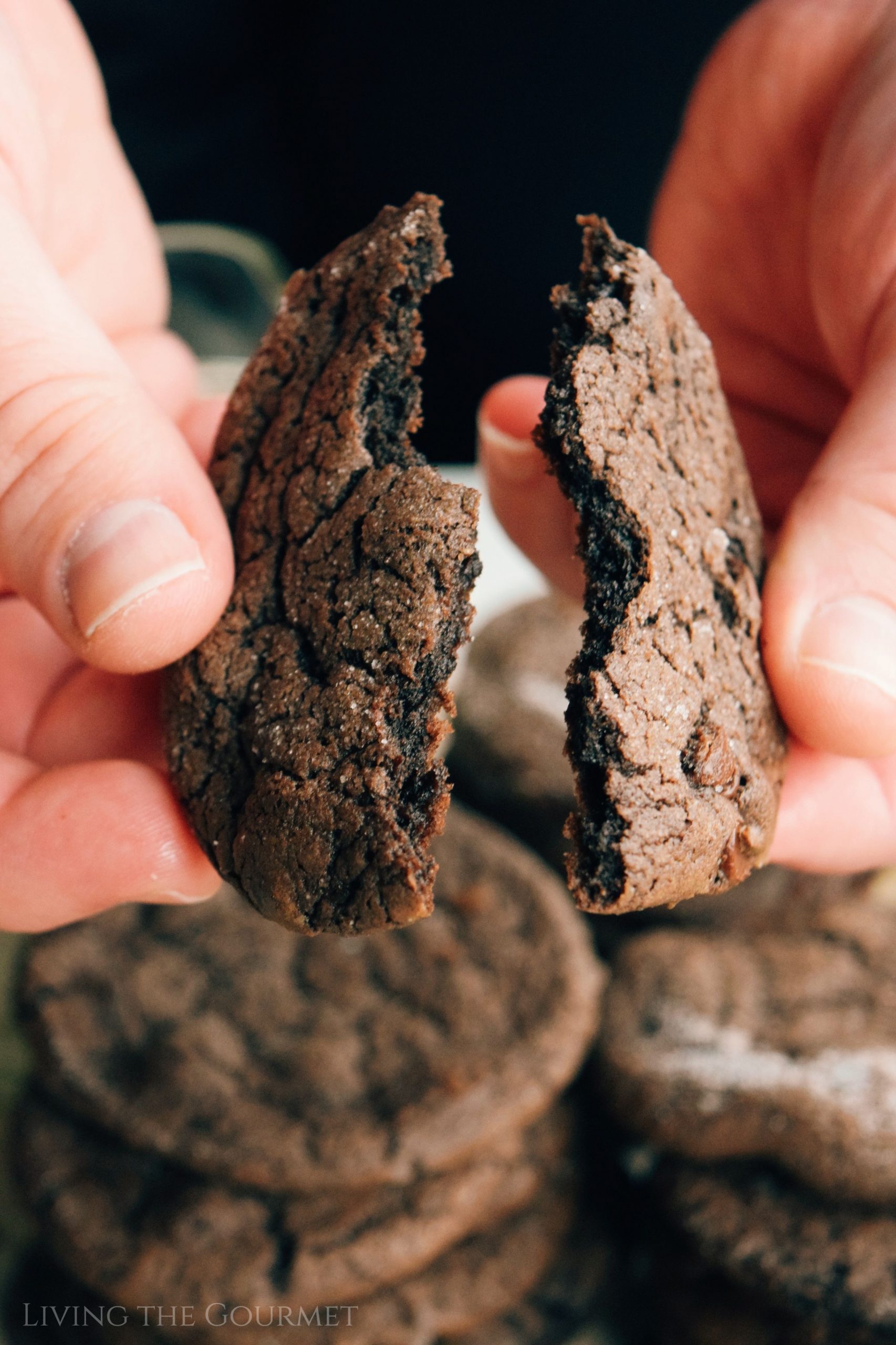 If You Enjoyed Today's Recipe…
Be sure to follow us on Instagram to stay up to date with all things Living the Gourmet, and for more great recipes, tips and tricks.
Did you make this recipe?
If so, let me know in the comments down below, or post a picture to Instagram, or to Pinterest, and I'll give you a shoutout on Instagram, or post your pin to one of my Pinterest boards!
2