This shop has been compensated by Collective Bias, Inc. and its advertiser. All opinions are mine alone. #TreatYourselfToSummer #CollectiveBias
Treat yourself and your guests to these sticky, fudgy, delicious Rice Krispies Brownie S'mores this summer!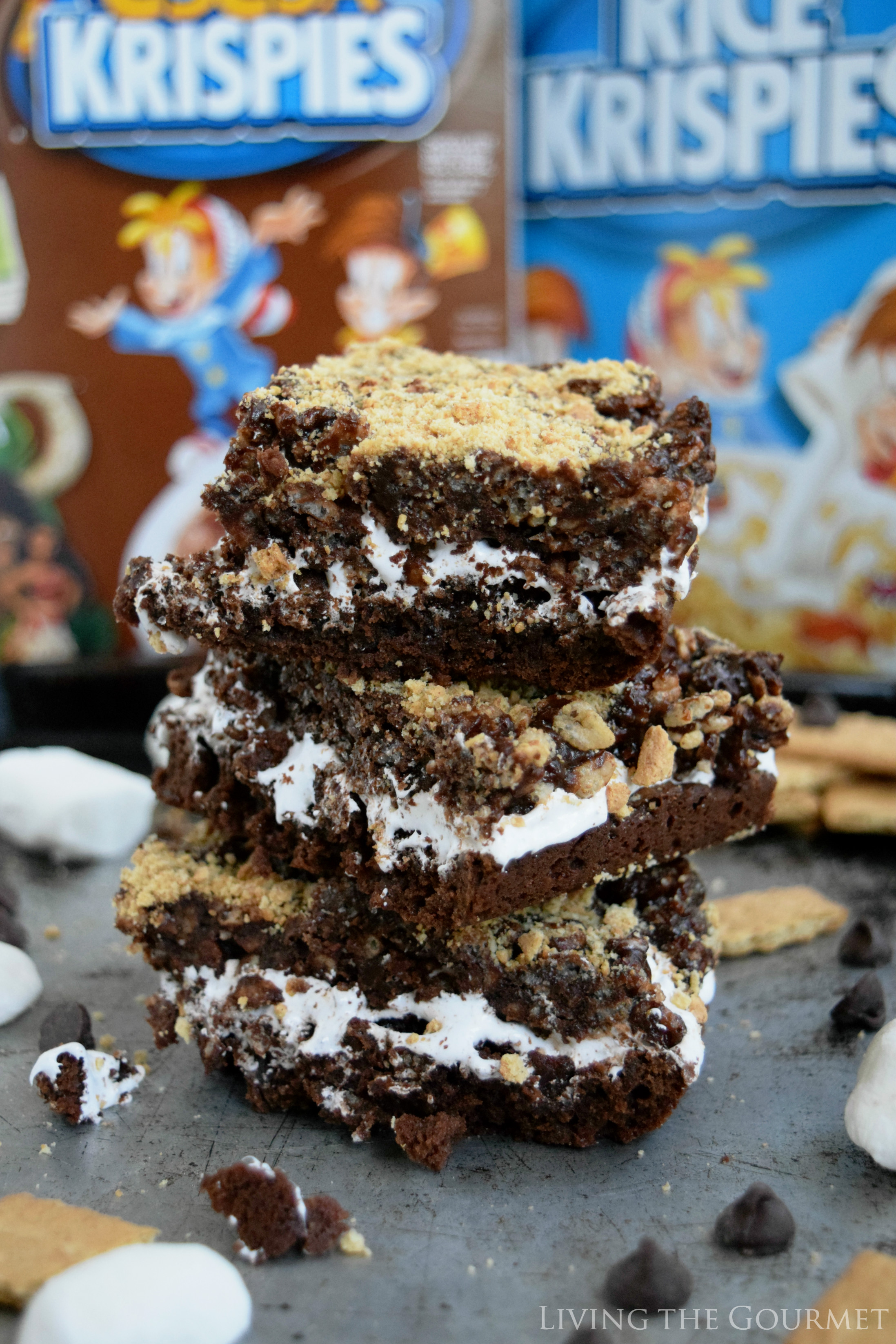 First impressions are the stuff of cliché legend. Common wisdom would have you believe that if you get the 'first impression' wrong that the earth will stop upon its axis and be consumed by the sun…or some such calamitous misfortune. The 'art' of the first impression is also what keeps communications professors employed as my own collegiate experience attests.
However, what we rarely learn is 'why' this first encounter is so very important. The answer has to do with a bit of 'reverse deja vu.'
Think for a moment of 'regular' deja vu, that creepy premonition of some present or future event that Lovecraftian imitators would have us believe is evidence of a multiverse, or an otherworldly dimension from which a version of yourself is trying to escape or send messages from. The reverse, therefore, would be such a premonition, but from the past.
In other words, the first impression of a thing is that which your subconscious latches onto, and then conjures when you are reminded of, be it a place, a person, or even, for today's purposes, a food.
Picture then your first impression of marshmallows. What comes to mind at the first mention of these delicious airy bits of sweet fluff?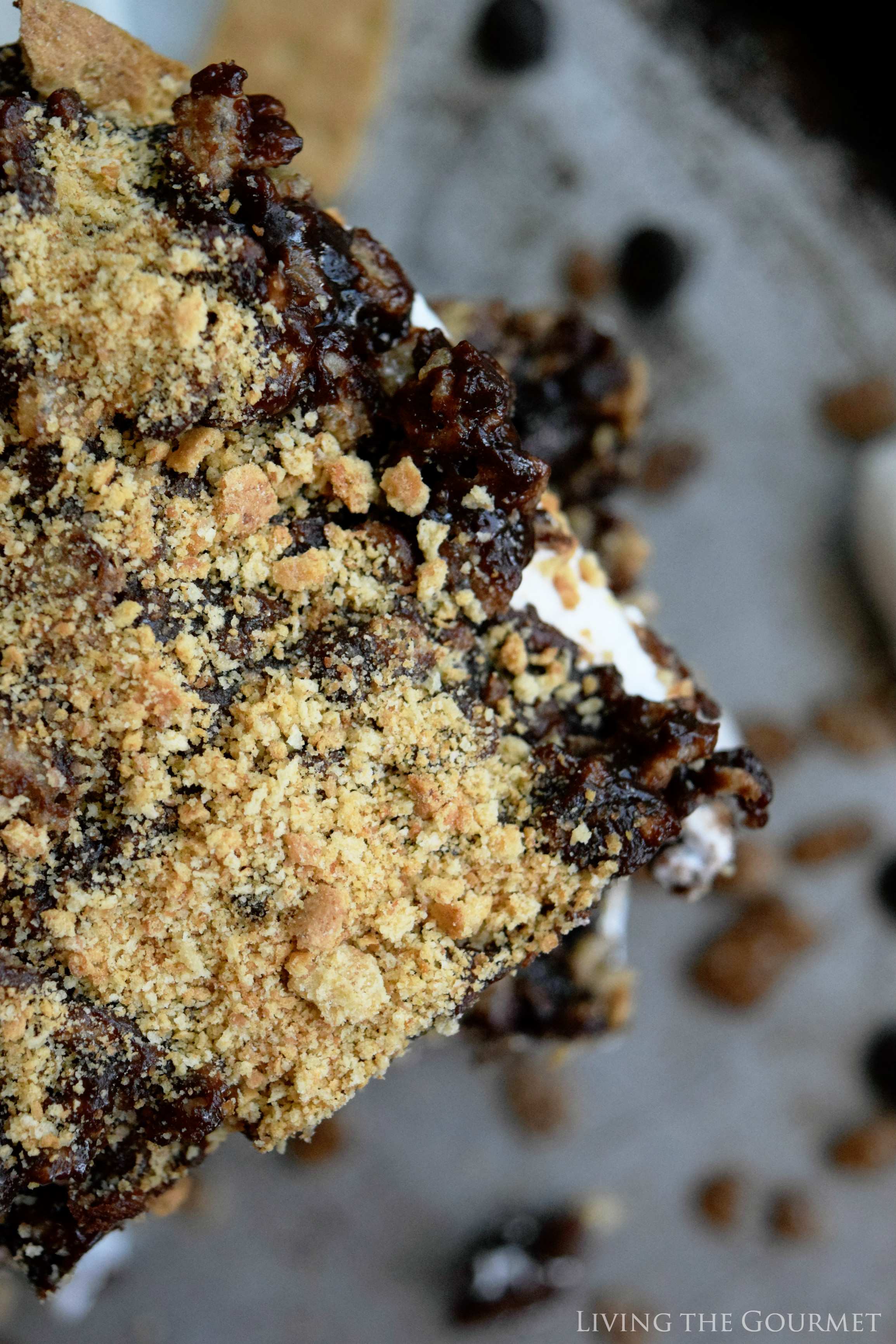 For me, I think of summer, I think of charred chunks of sugary goodness on the end of a stainless-steel spike – we aren't quite so outdoorsy in my family that we would use sticks for this purpose, and my son is far too much a clean freak to do so anyway.
However, let's say you're planning a summer gathering that isn't by any means formal but is still just a tad beyond gathering around a fire? Let's say you need a dessert that's fun, delicious, and that will appeal to a crowd whose assorted ages runs the gamut of life's spectrum?
That is, of course, precisely where today's recipe comes in – Brownie Rice Krispies Smores Bars.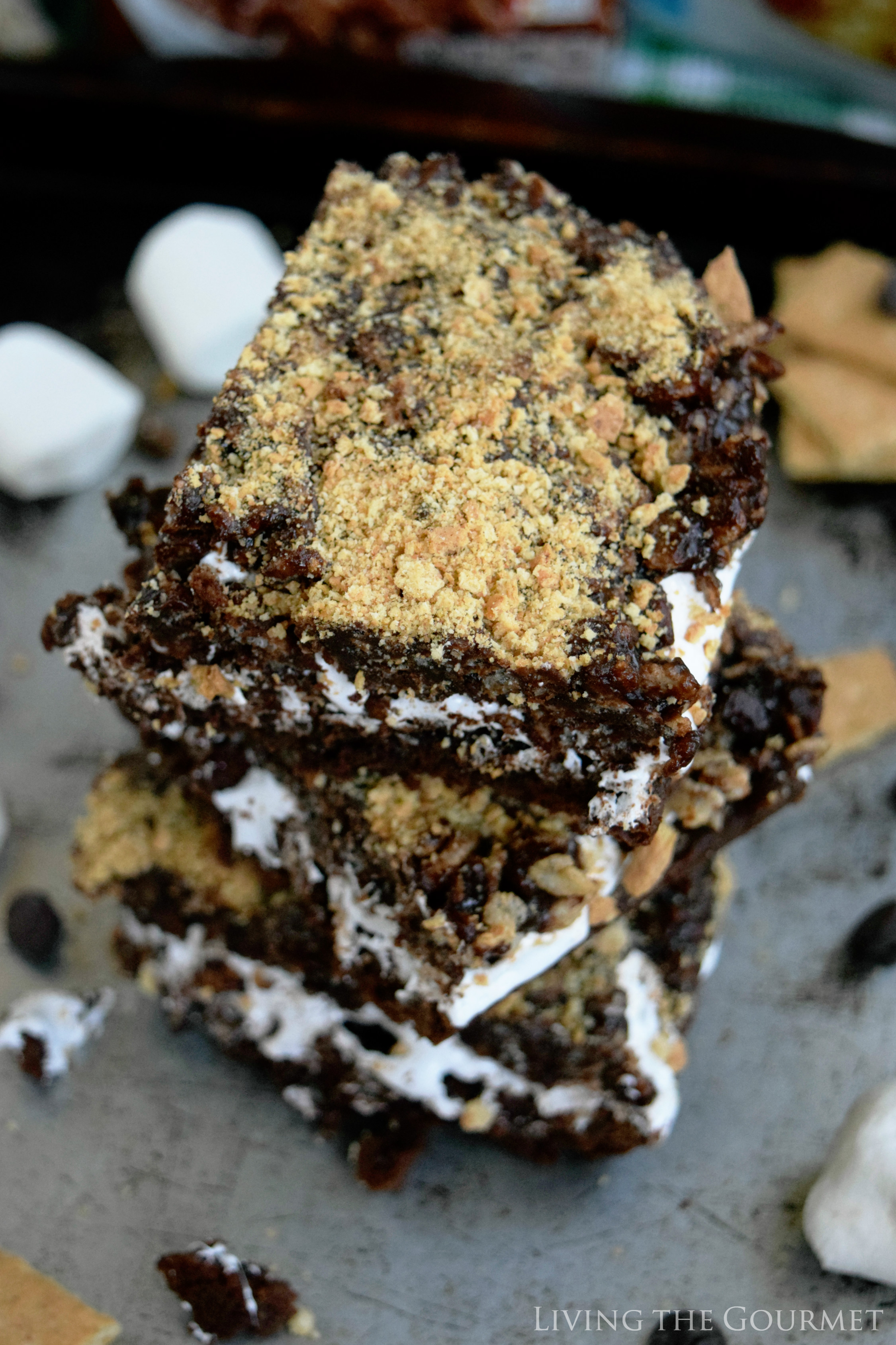 These are exactly what they sound like. A soft, decadently fudge brown base covered with a layer of whipped marshmallow, which is in turn topped with Kellogg's Cocoa Krispies Cereal in whipped marshmallows. Paired with a pack of Keebler Fudge Stripes Original and a tall glass of ice milk, few things can equal such summer indulgence. I picked up both of these during my supply run to Target, since you get $1 when you purchase Rice Krispies Cereal and Jet-Puffed Marshmallows through 5/18-7/12.
To start things off, we begin with a standard brownie mix, which we prepare as directed, with the addition of a cup of the Cocoa Krispies – which I like to keep on hand from my supply runs to Target. Once the brownies have cooled, spread a generous layer of marshmallow spread over them.
After that's done, we prep a large frying pan with butter as shown below, add in Jet-Puffed marshmallows and chocolate chips. Stir until everything has melted together in a decadent mixture of sticky wonderfulness. Turn the heat off and fold in three cups of Rice Krispies. We then spread this mixture over the marshmallow layer of the brownies.
We finish things off with crushed graham crackers, cover, and leave everything to set until we are ready to serve.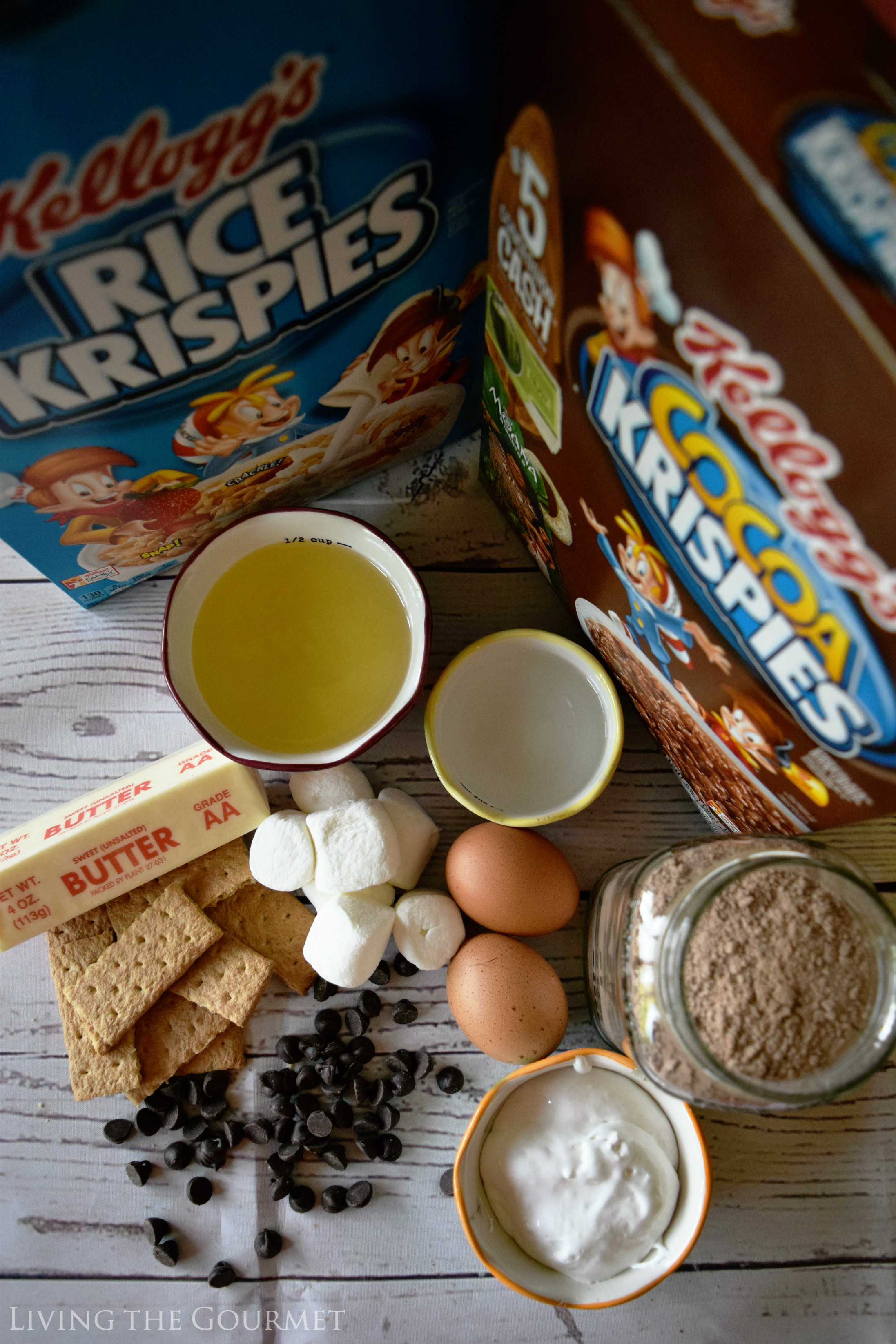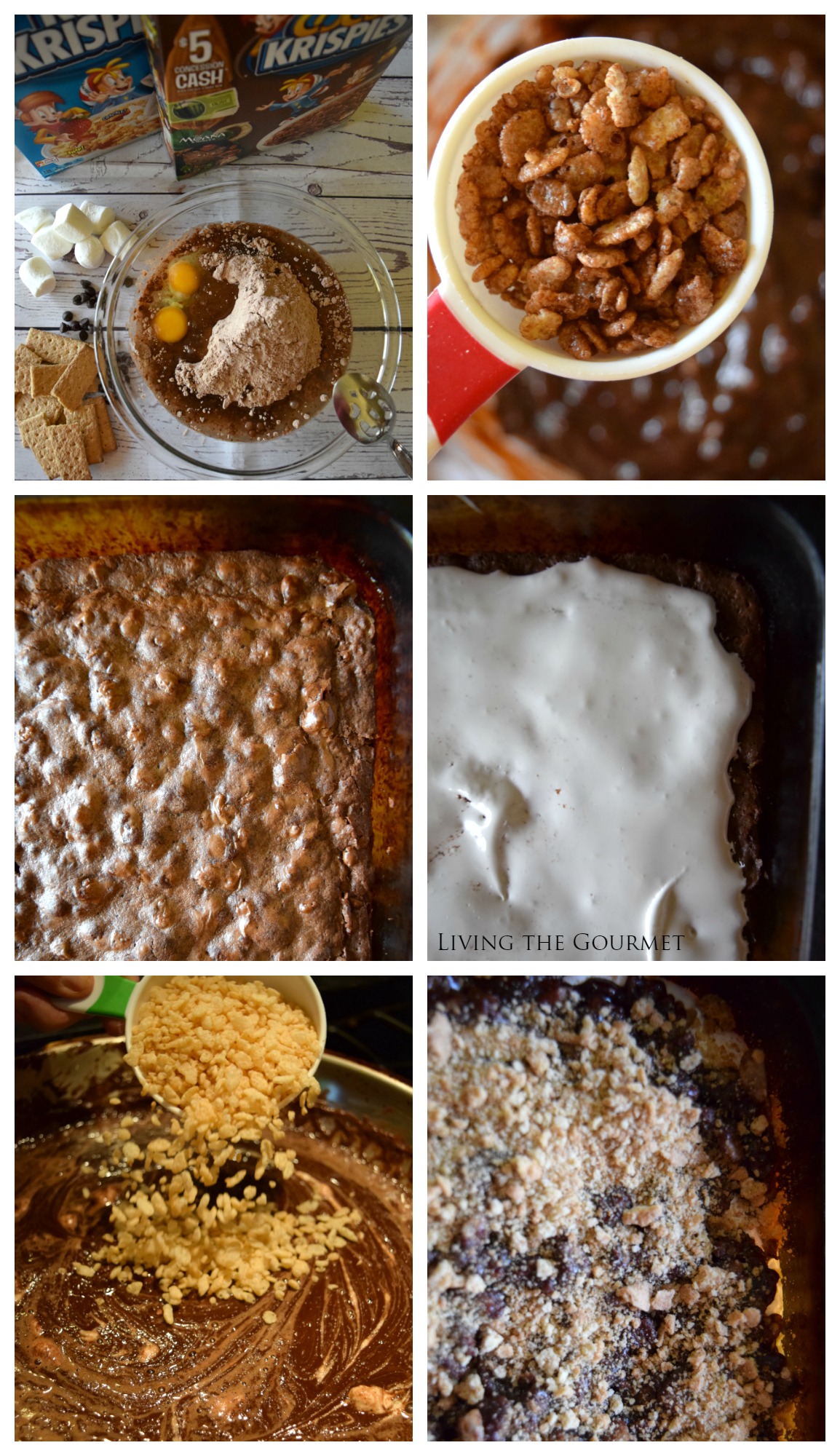 Living the Gourmet
Yields 8-10
Rice Krispies Brownie S'mores
10 minPrep Time
18 minCook Time
28 minTotal Time
4.5 based on 2 review(s)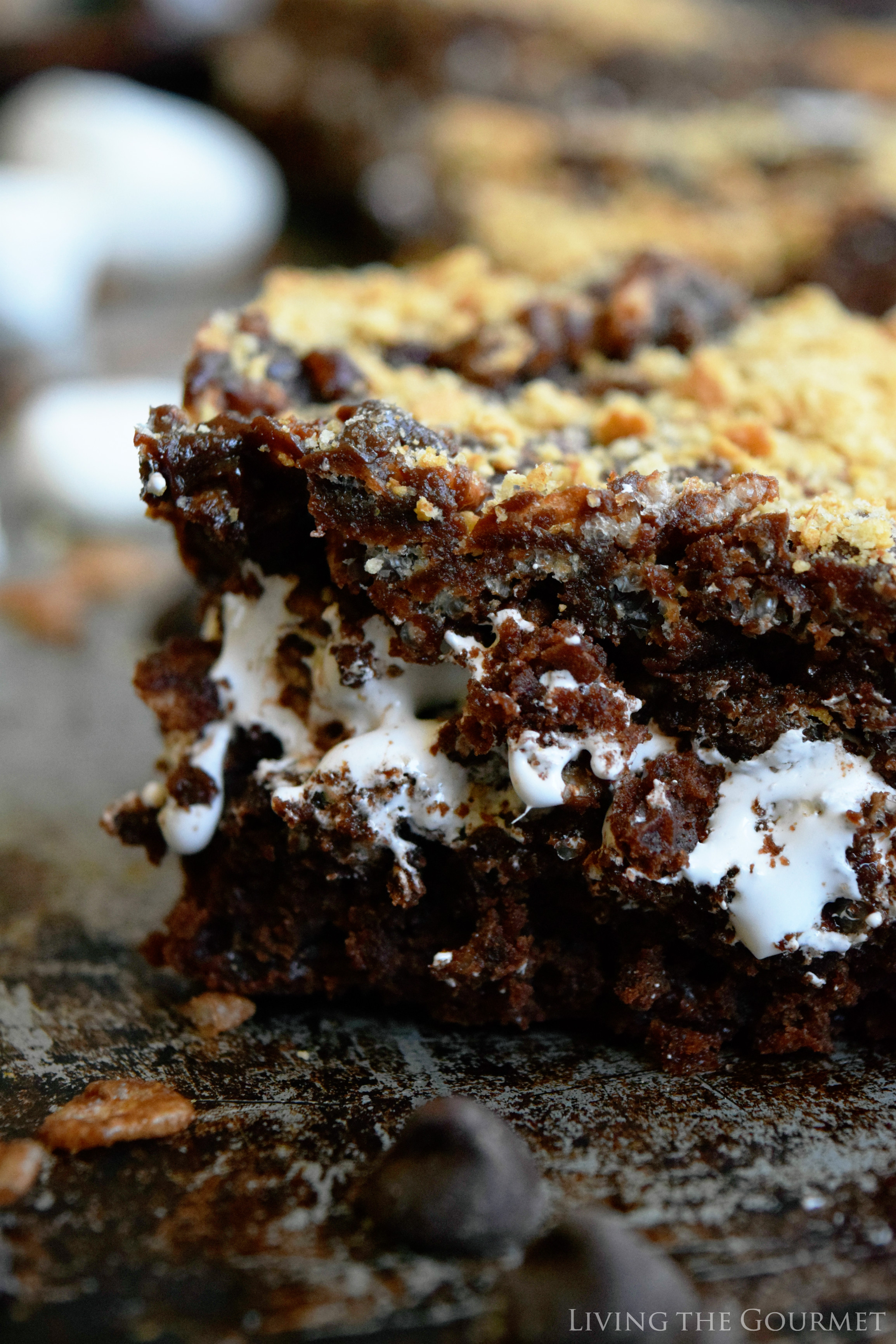 Ingredients
10 oz. whipped marshmallow
4 – 5 sleeves of graham crackers - crushed

For the Brownie:

1 box brownie mix– prepared as directed
1 cup Kellogg's Cocoa Krispies Cereal

For the Krispies Topping:

2 cups chocolate chips
8 tbs. unsalted butter
2 cups (about 25 large Jet-Puffed marshmallows)
3 cups Kellogg's Original Rice Krispies Cereal
Instructions
Preheat Oven 350 degrees F.
Prepare the brownie mix as directed adding one cup of Cocoa Krispies to the batter.
Bake 15 – 20 minutes or until the toothpick test comes out clean; then set aside to cool.
Spread the whipped marshmallow over the cooled brownie pan.
Gently heat a large frying pan with the butter. Add the chocolate chips and the marshmallows and stir continually until completely melted. Turn off the heat and add the Rice Krispies, stirring until incorporated completely into the mixture. Spread over the whipped marshmallow layer.
Finish with the crushed graham crackers over the top.
Cover and let set until ready to serve.
7.8.1.2
502
https://livingthegourmet.com/2017/05/rice-krispies-brownie-smores.html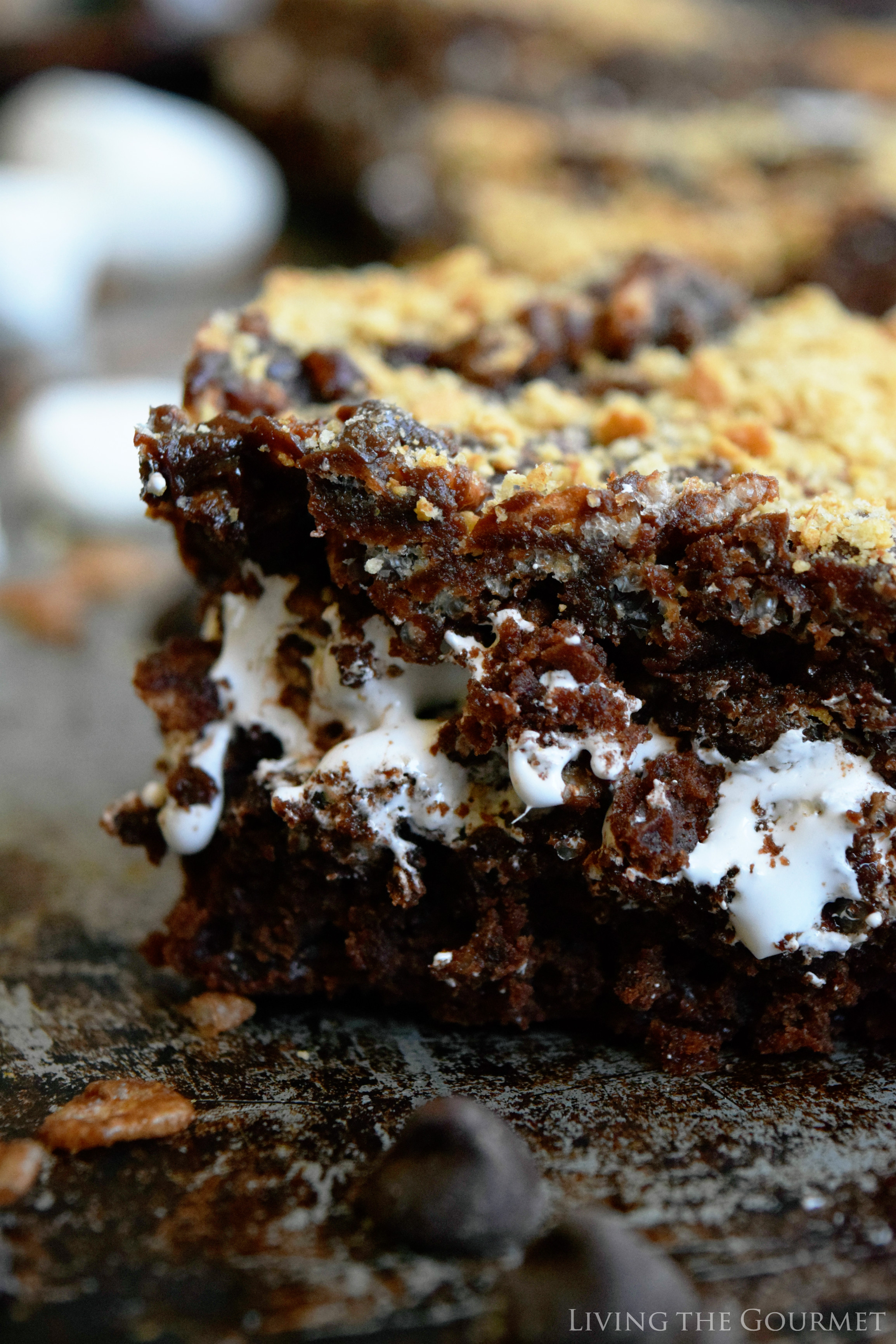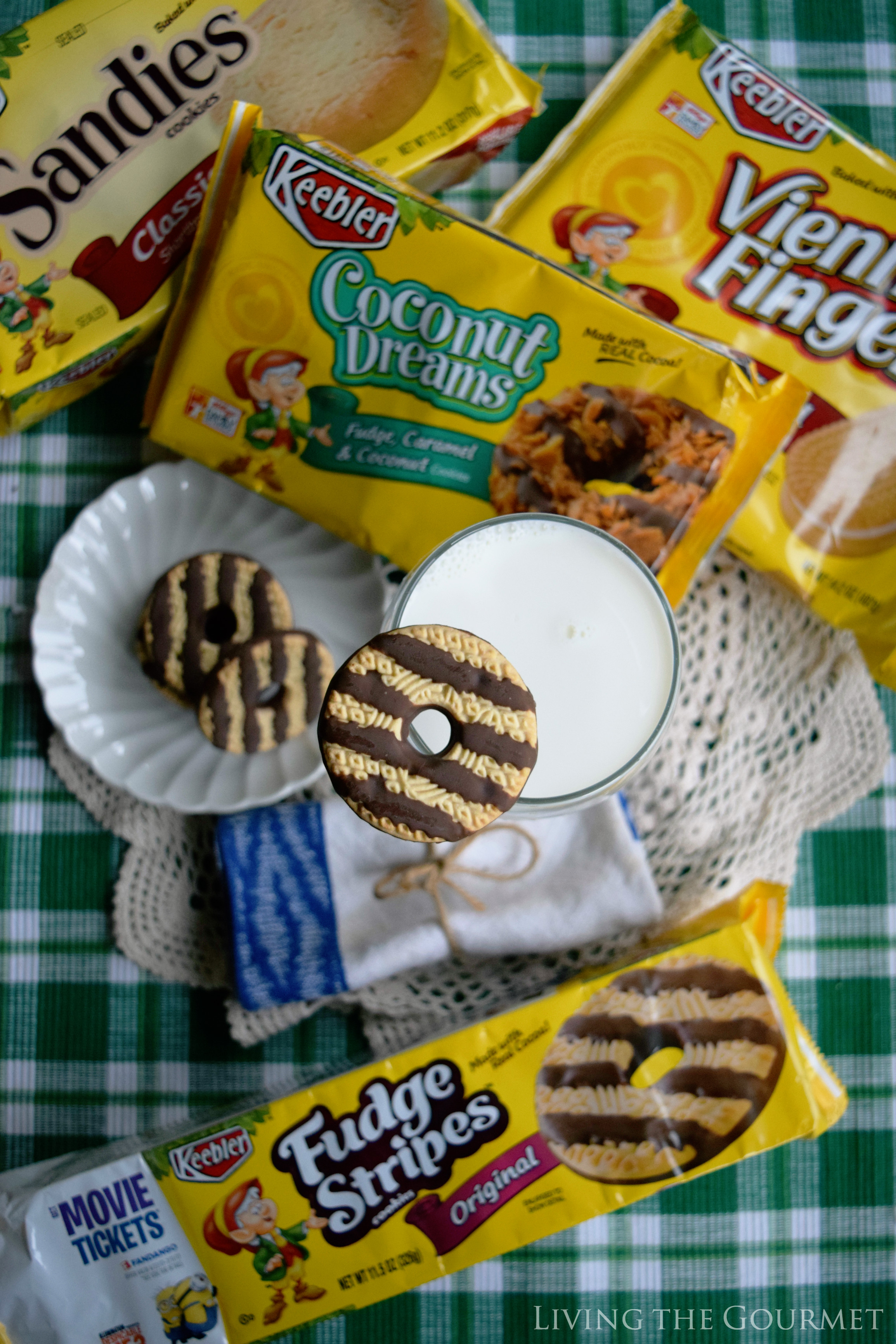 What are some of your favorite summer treats? We would love to hear from you. For more great Kellogg inspiration, check out the social hub HERE!
Remember that from 5/21-7/8 you save 10% on Keebler Cookies.

Enjoy with Love!
3