This is a sponsored conversation written by me on behalf of Smithfield Foods. The opinions and text are all mine.
Today we're putting together a spring-themed spread with the idea to prepare something that is as delicious as it is simple. To do so, I have featured only easily accessible flavors that the entire family can enjoy, while at the same time creating a festive feel and atmosphere.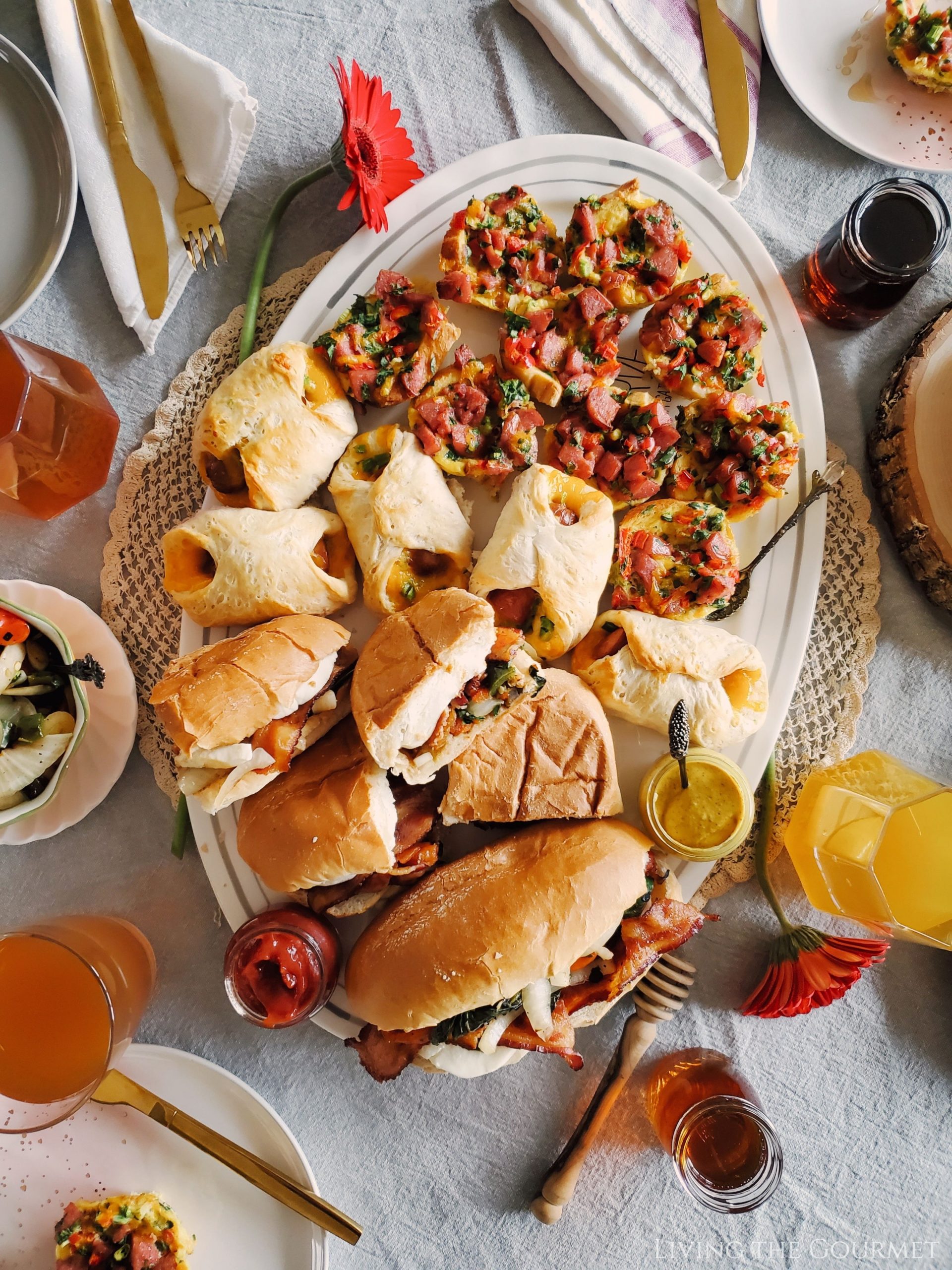 To do all of this, we'll be enjoying some help from my longtime friends over at Smithfield. In the past, I featured their ribs and fresh pork products, but today we'll be using a selection from their umbrella of brands, who provide a plethora of options, such as delicious smoked sausages, premium deli meats, and prime bacon. This makes them a go-to for making holiday dinners simple and delicious, since they're available at your favorite retailers such as Stop & Shop, and are reliably delicious and high-quality.
Why You'll Love Today's Spread
1) A Meal the Entire Family Will Enjoy. Today's spread combines a variety of accessible yet delicious flavors, coupled with a welcoming presentation. If you're looking for a spring-themed spread that the entire family can enjoy, today's recipes have you covered.
2) Protein packed. From start to finish, today's spread is a protein-packed meal, featuring Smithfield Bacon, fresh mozzarella, eggs, whole milk, the Nathan's Hotdogs, and Eckrich Smoked Sausage.
3) Simplicity. Everything featured in today's spread is designed to be accessible for home cooks of all skill levels. No fancy prep methods, specialized kitchen gear, or exotic ingredients are required to piece together today's spread.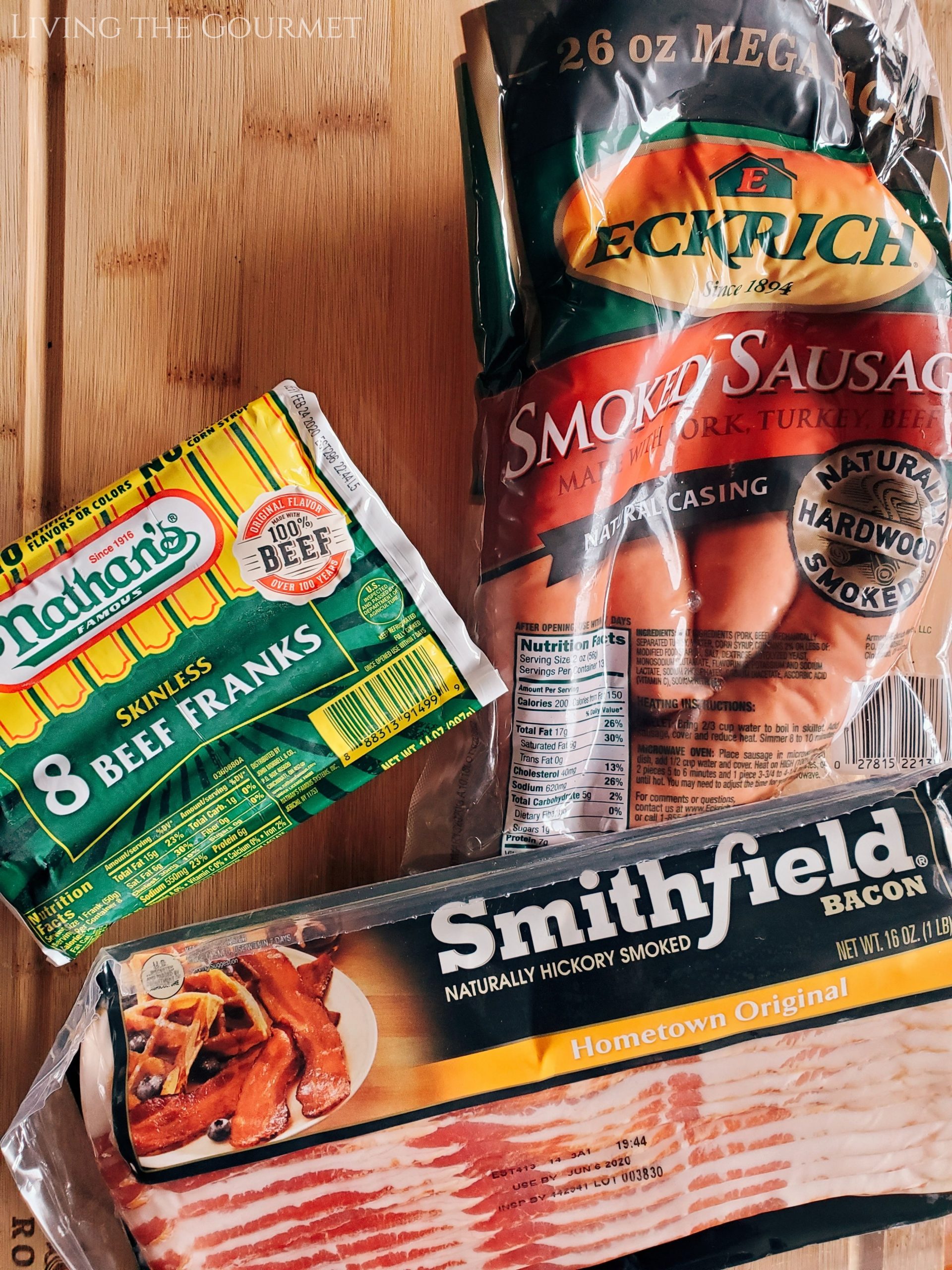 Ingredient Notes and Tips
1) Smithfield Bacon. The star of today's subs is Smithfield Bacon. One of the primary reasons I prefer Smithfield Bacon has to do with Smithfield's devotion to flavor, quality, and freshness. However, in addition to that, Smithfield products are made with Smithfield's Process Verified Program, which was developed to assure their customers safe, high-quality, and source-verified meats, all of which are produced in an environmentally responsible manner, receiving further certification at every step of production utilizing only USDA-approved processes.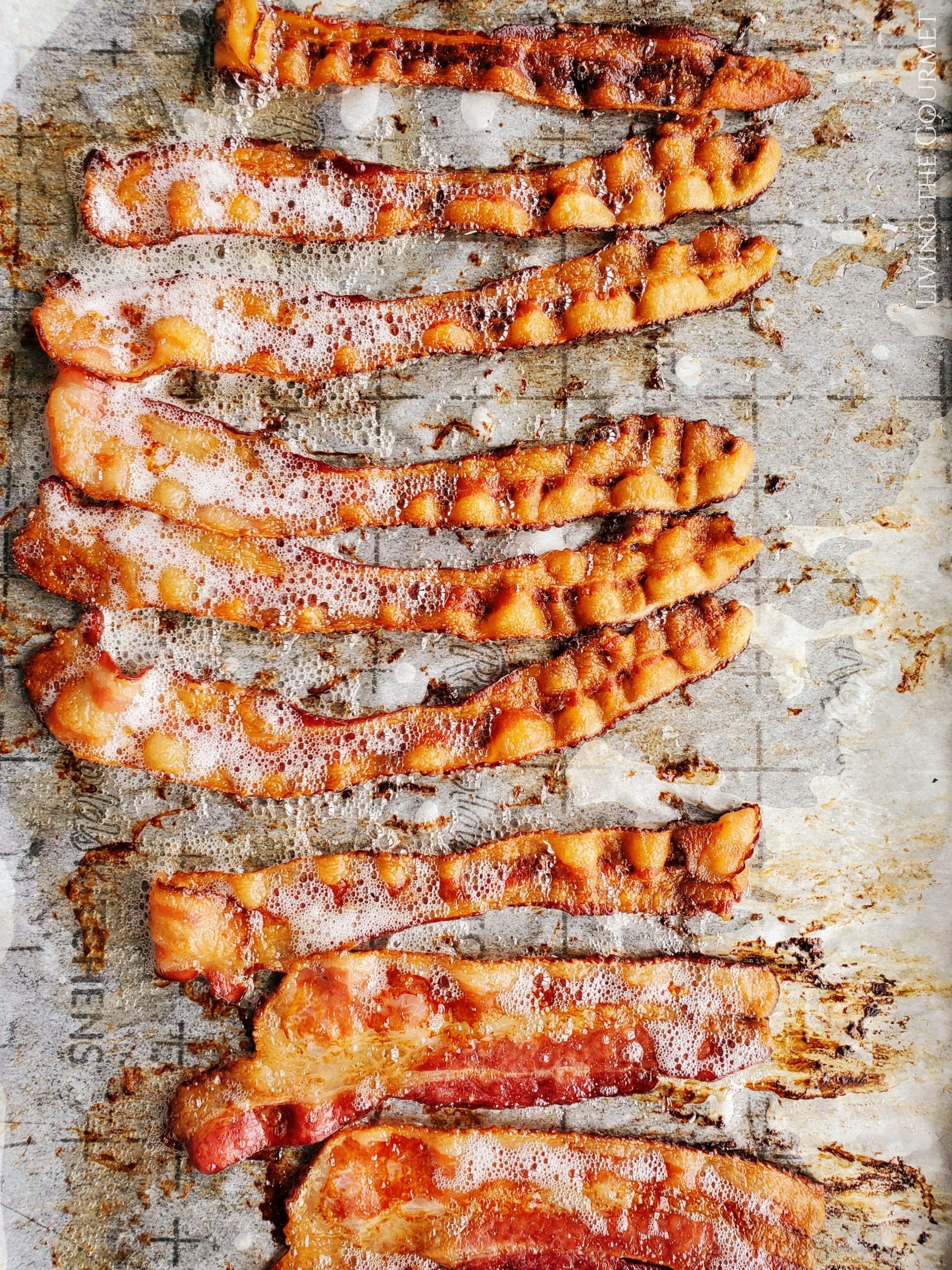 2) Eckrich Smoked Sausage. Aside from featuring their parent company's devotion to quality and flavor, Eckrich Smoked Sausage is super-easy to prepare, and features reliable taste, texture, and quality, making it an ideal product for something like today's spread – where taste and simplicity are two of the primary goals.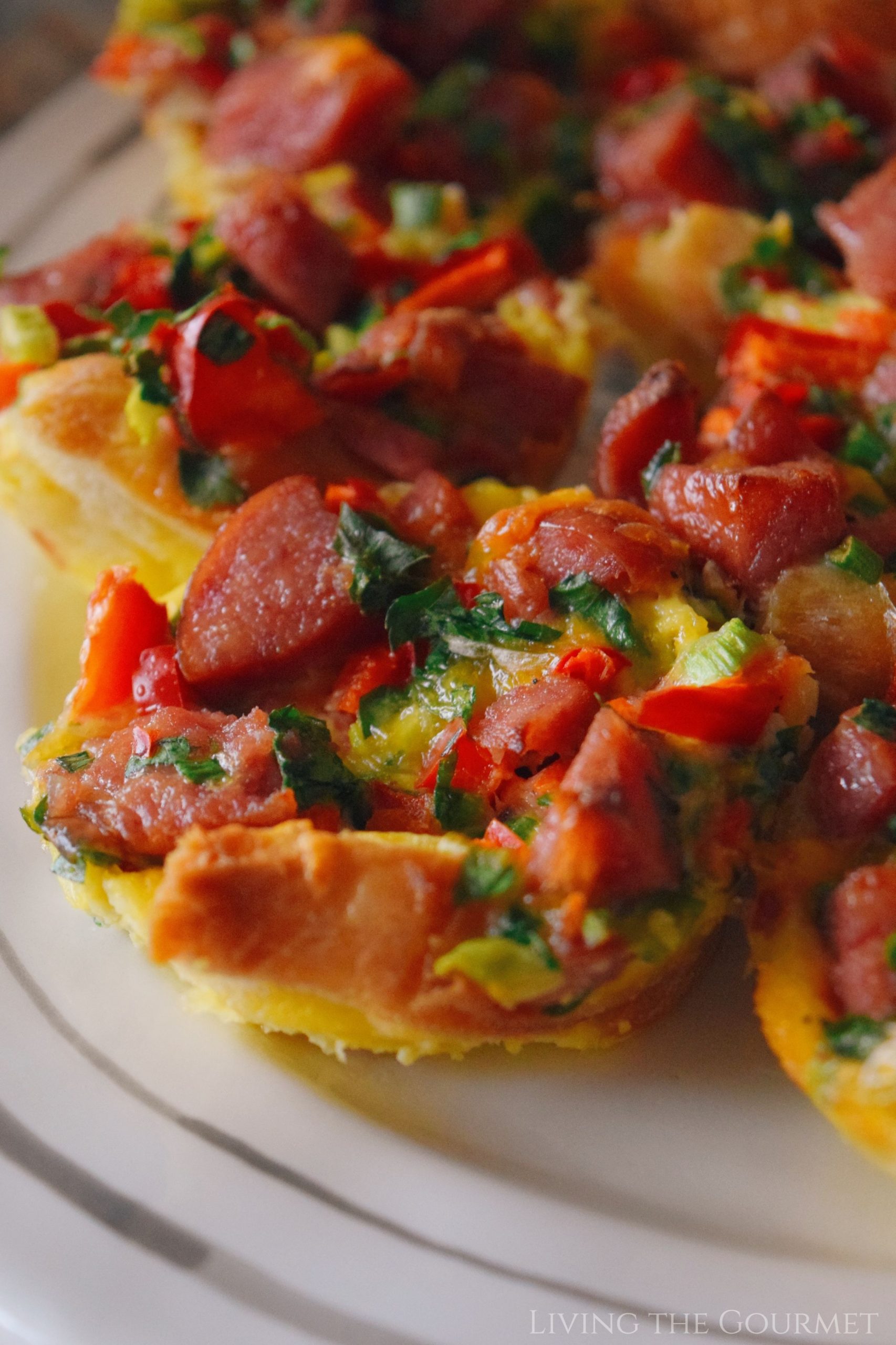 3) Nathan's Hot Dogs. The most popular and trusted brand in hot dogs for over a hundred years, Nathan's uses only 100% premium beef in their products. Thus, for assured quality and flavor, Nathan's is my go-to for hot dogs, which are available at my local Stop & Shop. Today, we're swathing the hot dogs in biscuits with jalapeños and cheddar cheese, creating an 'enhanced' take on the ever-familiar 'pigs in blanket.'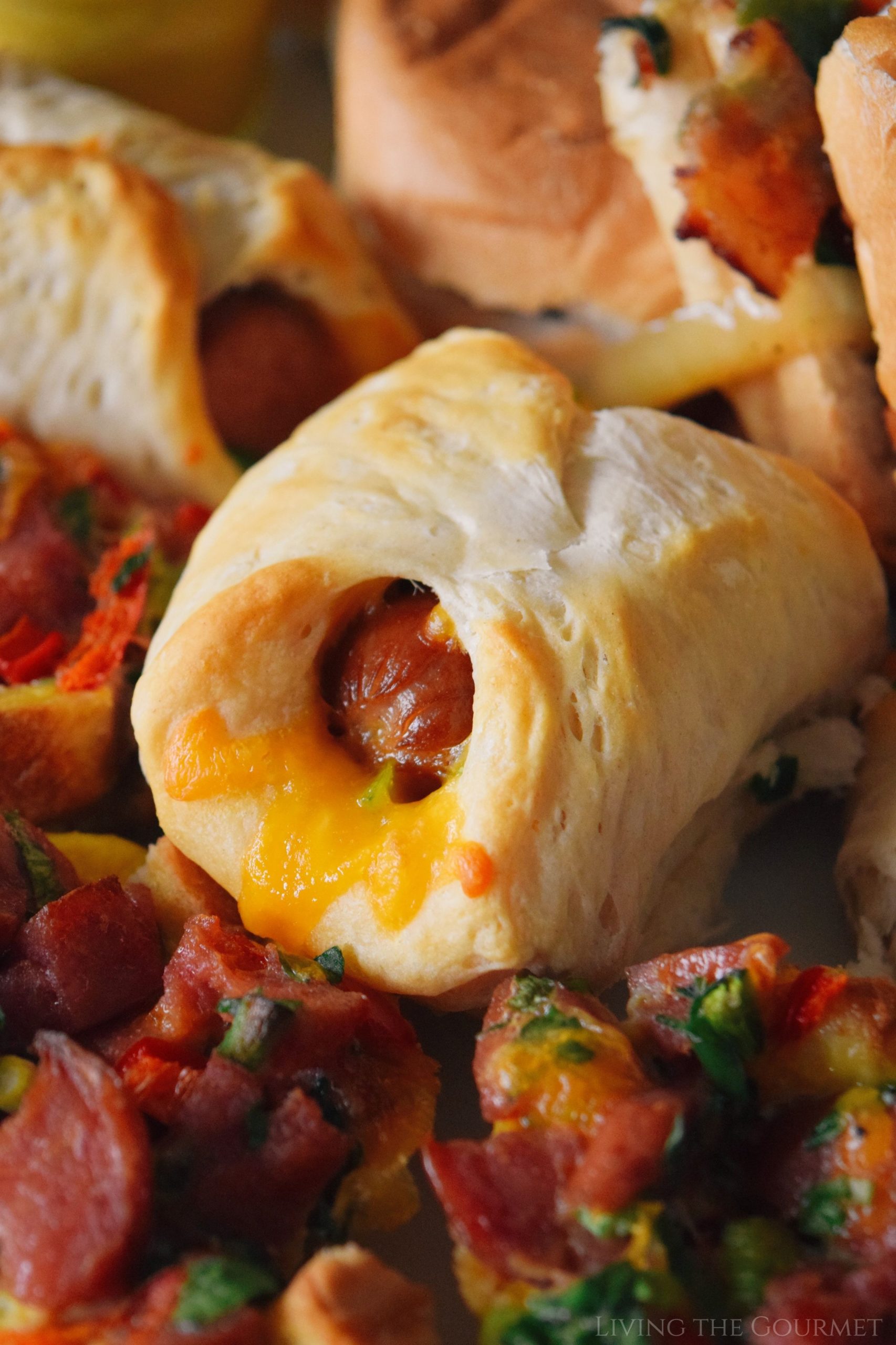 4) Mozzarella – Fresh vs Packaged. For today's sandwiches, you want to go with fresh mozzarella. That said, I could be a 'food snob' here and decry the 'vices' of packaged, non-fresh mozzarella, but the difference is a bit more nuanced. To start, yes, fresher is always better – and mozzarella is no different. Fresh mozzarella is undeniably moister, with a fluffy or even silky texture, with something of a milky quality to it, and above all, it simply tastes 'fresher' – imagine that. Thus, opt for fresh whenever you can. However – and this is a big 'however' – fresh mozzarella is far from always being a 'must.' Recipes that call for fresh mozzarella involve those where the 'milky' taste and 'fluffy' texture won't either be overpowered by other ingredients, or destroyed by a harsh cooking process. That said, if the mozzarella is going to be drowned out by a medley of powerful ingredients, or baked down, then you can save yourself a few dollars and buy packaged. For today's recipe, while you assuredly 'can' taste the difference if you use fresh, using packaged mozzarella certainly wouldn't 'ruin' today's recipe either.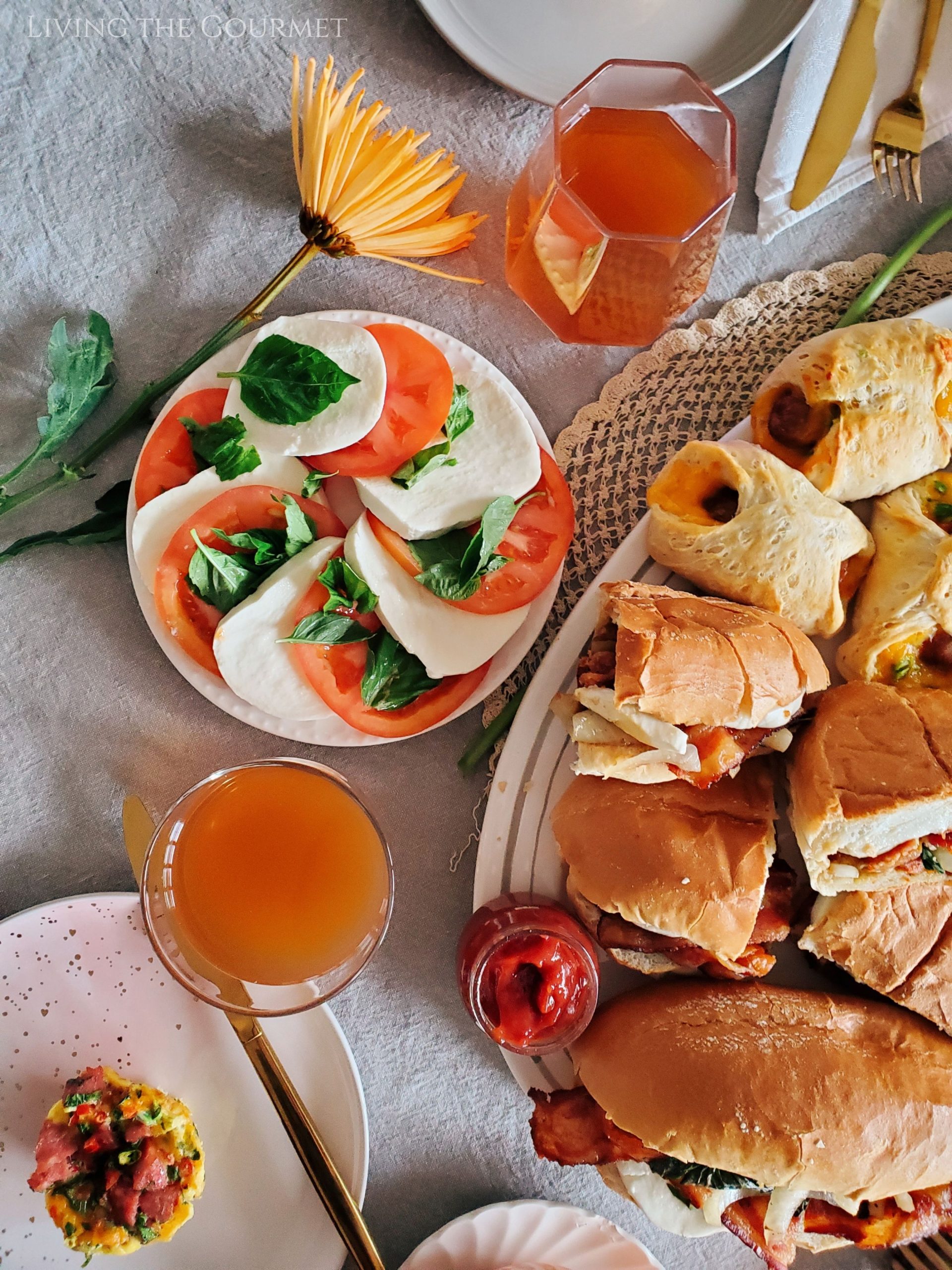 5) Vinegar – There's a lot of vinegar types out. Rice vinegar, malt vinegar, distilled white vinegar, white wine vinegar, red wine vinegar, Balsamic Vinegar, sherry vinegar, champagne vinegar (yes, that's a thing), truffle vinegar (also a thing), plum vinegar (no, I'm not making that up)…there are literal textbooks out there simply outlining the shockingly nuanced differences between vinegars. That said, you might be surprised to learn that all vinegar is essentially just fermented ethanol (except for Balsamic), and the vinegar, in general, is used almost solely to add acidity to a recipe (except for Balsamic, which has a myriad of uses), or as a preservative and/or base for pickling (except for Balsamic, which has no such preservative properties). Shockingly – or not – the amount of variance between vinegars in terms of taste and texture is astoundingly negligible (except for Balsamic). With that said, the reason we're using balsamic vinegar for today's salad is due to the complex 'umami' flavor profile and vague background sweet-tartness that features in quality balsamic vinegar, whereas as standard vinegar would more or less merely bring 'acidity,' which is not what we're looking for in the salad. If you're curious about the "Balsamic Exception" hinted at above, it's due to Balsamic Vinegar 'not' being made from fermented ethanol, but rather from grape must (freshly crushed grapes), which are then left to age like wine.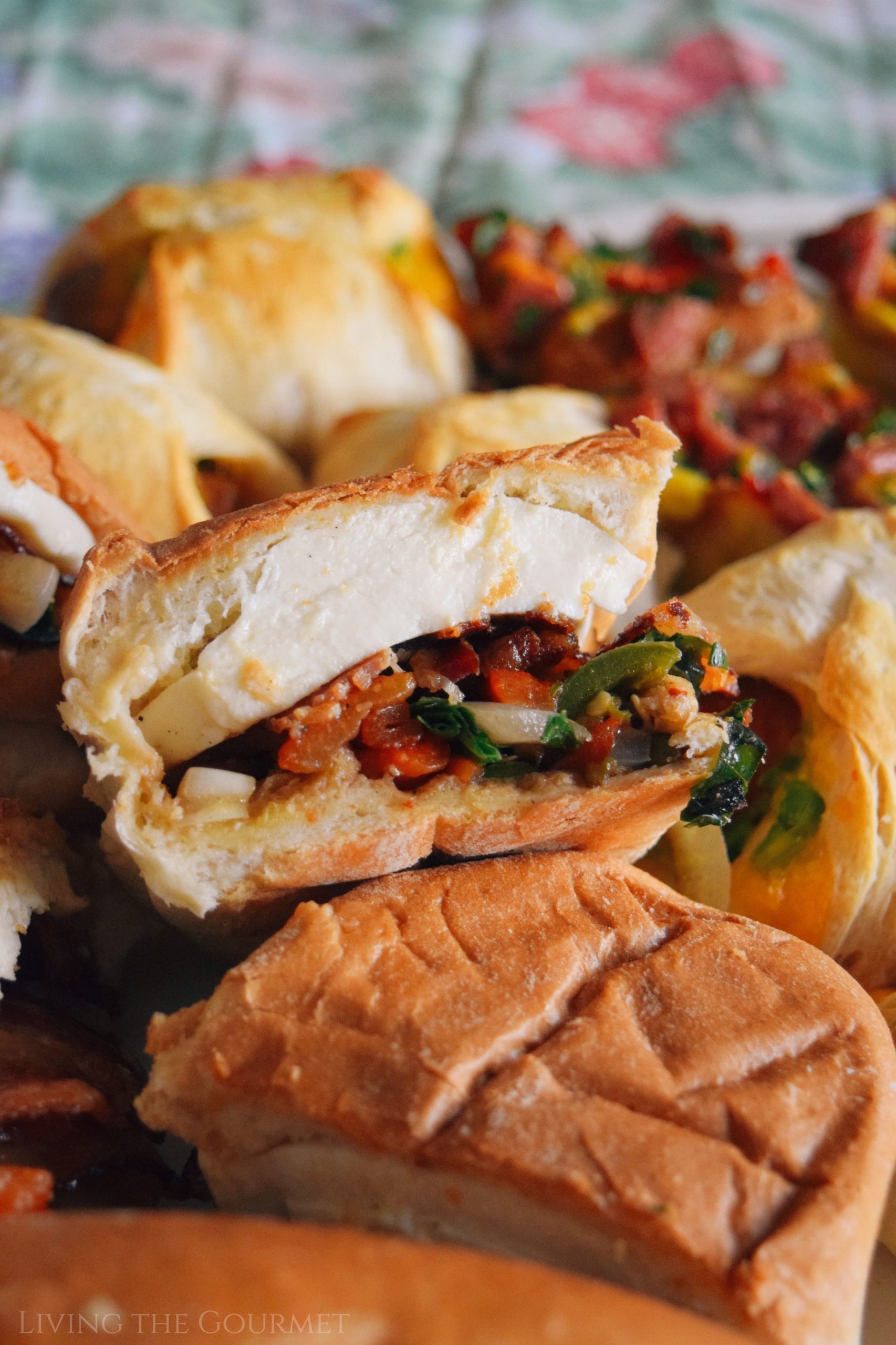 More from my Collaborations with Smithfield
If you enjoyed today's recipes, be sure to check out some of my past collaborations with Smithfield:
1) Pork Piccata with Linguine. Featuring thinly sliced fresh pork, breaded and pan-fried, which I then over a bed of linguine tossed with a garlic, oil, and wine sauce, this recipe is perfect for the spring and summer months.
2) Mediterranean Style Back Ribs. One of my grilling favorites for the spring and summer, these Smithfield ribs are marinated in a zesty Greek-Sicilian inspired mix of fresh lemon juice, crushed garlic, cinnamon, and assorted herbs, and are then grilled to perfection. The end result are super moist, fall-off-the-bone ribs that are packed with flavor.
3) Pork Tenderloin with Fennel and Arugula Salad. This is what I think when I imagine 'weeknight gourmet.' This recipe features Smithfield's fresh pork tenderloin, which comes prepared in a garlic and herbs marinade, which I paired with a delicious yet easy to prepare arugula and fennel salad. This combo is perfect for busy weeknights, where you want something that's both delicious and satisfying, yet also easy and quick to prepare.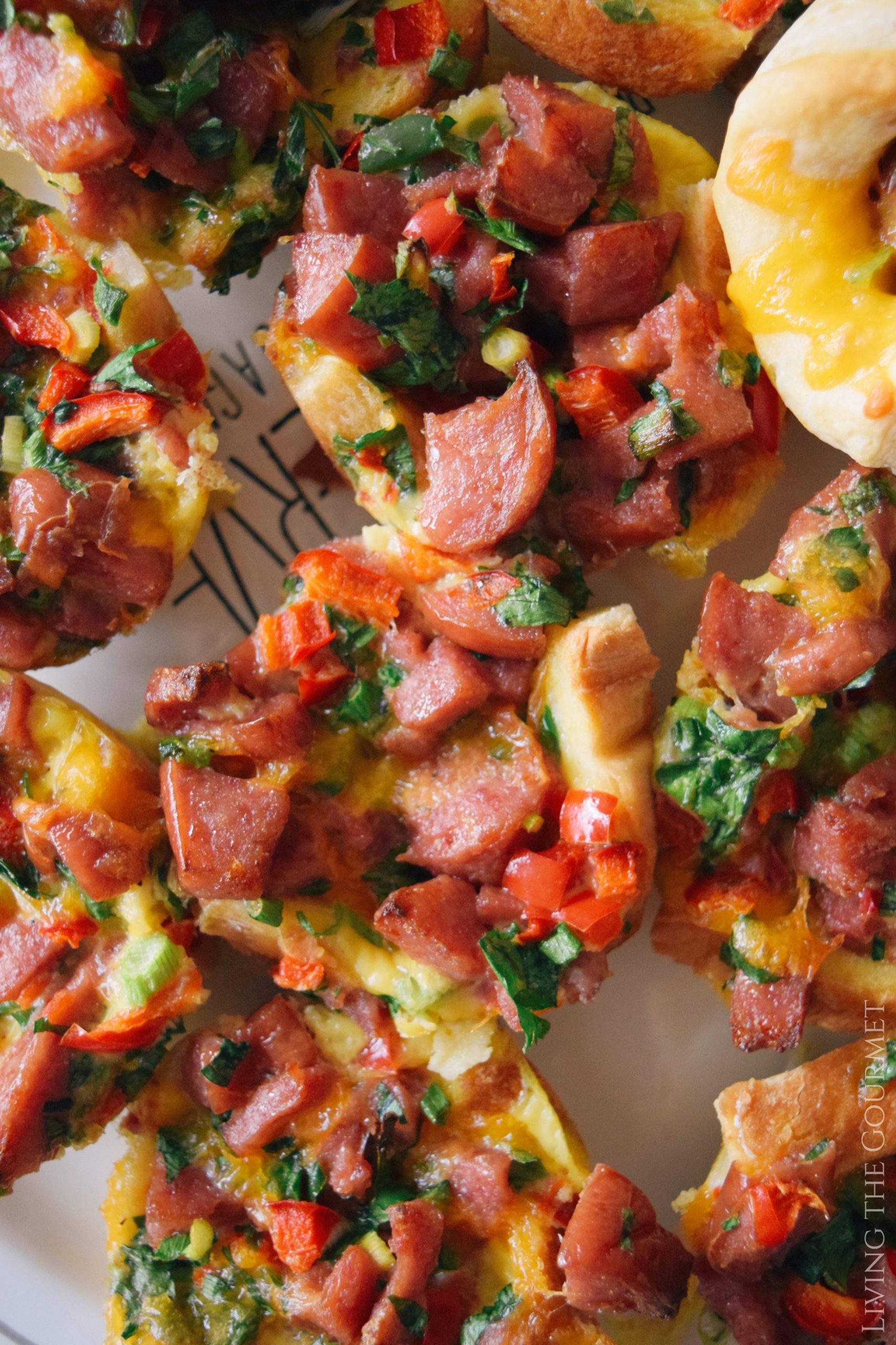 Print
The Ultimate Spring Luncheon with Smithfield
Author:
Prep Time:

15 minutes

Cook Time:

30 minutes

Total Time:

45 minutes

Yield:

4

-6

1

x
Egg and Smoked Sausage Cups:
1/4

Eckrich Smoked Sausage – diced

1/2

cup

shredded cheddar cheese

1/4

cup

of fresh Italian parsley – stems removed and chopped fine (about 1 bunch)

1/4

red bell pepper – diced

1

jalapeno – diced

4

– scallions – chopped

1/4

cup

of whole milk

6

eggs – beaten

1 tsp

. baking powder

1 tsp

. fresh ground black pepper

1/2 tsp

. salt

3

slices of thicker sliced white bread – quartered
Butter – for greasing the muffin tins
For the Bacon and Fresh Mozzarella Sub:
1

lb

. of Smithfield Bacon
Fresh mozzarella slices

2

red bell peppers

2

jalapenos

1

large sweet onion

1

bunch of fresh basil – stems removed and slightly chopped

4

tbs. olive oil

2

tbs. balsamic vinegar

1/2 tsp

. sea salt

1/2 tsp

. red pepper flakes
Your favorite sub rolls
For the Cheddar Jalapeno Hot Dog Wraps:
1

package of Nathan's Hot Dogs – halved

1

store bought package of biscuits

1

cup

of shredded cheddar cheese

2

jalapenos – chopped
Instructions
Egg and Smoked Sausage Cups:
Preheat Oven 350 degrees F.
Generously grease the muffin tins with butter.
Push the quartered sliced of bread into each well buttered muffin tin.
In a large bowl whisk the eggs with the milk and baking powder.
Add in the sausage, scallions, parsley, cheese, bell pepper, jalapeno, baking powder and seasonings.
Fill the muffin tins three-quarters of the way.
Bake 20 to 25 minutes, or until a toothpick inserted in the center comes out clean.
Let the cups sit for a minute or two before trying to loosen each cup. Use a butter knife around the edges to loosen then gently lift out using a teaspoon.
For the Bacon and Fresh Mozzarella Sub:
Preheat Oven 350 degrees F.
Place the bacon on a baking sheet and bake until the bacon achieves a nice crisp.
If you have a gas burner, place the bell peppers on a burner to char. Carefully, keep a close eye on the peppers. When they achieve a nice char, remove from the flame and let cool.
This may also be achieved by place in a cast iron pan and let the peppers char in the pan, along with the onion and jalapenos. Leave the skin on the onion, so that the onion basically steams on the inside.
Let the veggies cool.
Scrape the char off of the peppers and peel the onion. Slice into strips.
Place in a bowl with the fresh basil and season with the salt and red pepper flakes. Add the olive oil and balsamic vinegar.
Taste for seasoning.
Hollow out the rolls and give a gentle toasting.
To Build the Sub:
Place the bacon slices, fresh mozzarella and the pepper salad.
Wrap in tin foil and heat on a gentle heat for about 2 – 3 minutes.
For the Cheddar Jalapeno Hot Dog Wraps:
Preheat Oven 350 degrees F.
Combine the shredded cheese and chopped jalapeno in a bowl.
Gently, roll out each biscuit and place a bit of shredded cheese mixture in on the flattened biscuit.
Place the hot dog in the center and fold the biscuit and securely pinch the seal closed. Place on a baking sheet.
Bake for 12 – 15 minutes or until a nice golden color appears and the biscuits are nice and puffed.
Recipe Card powered by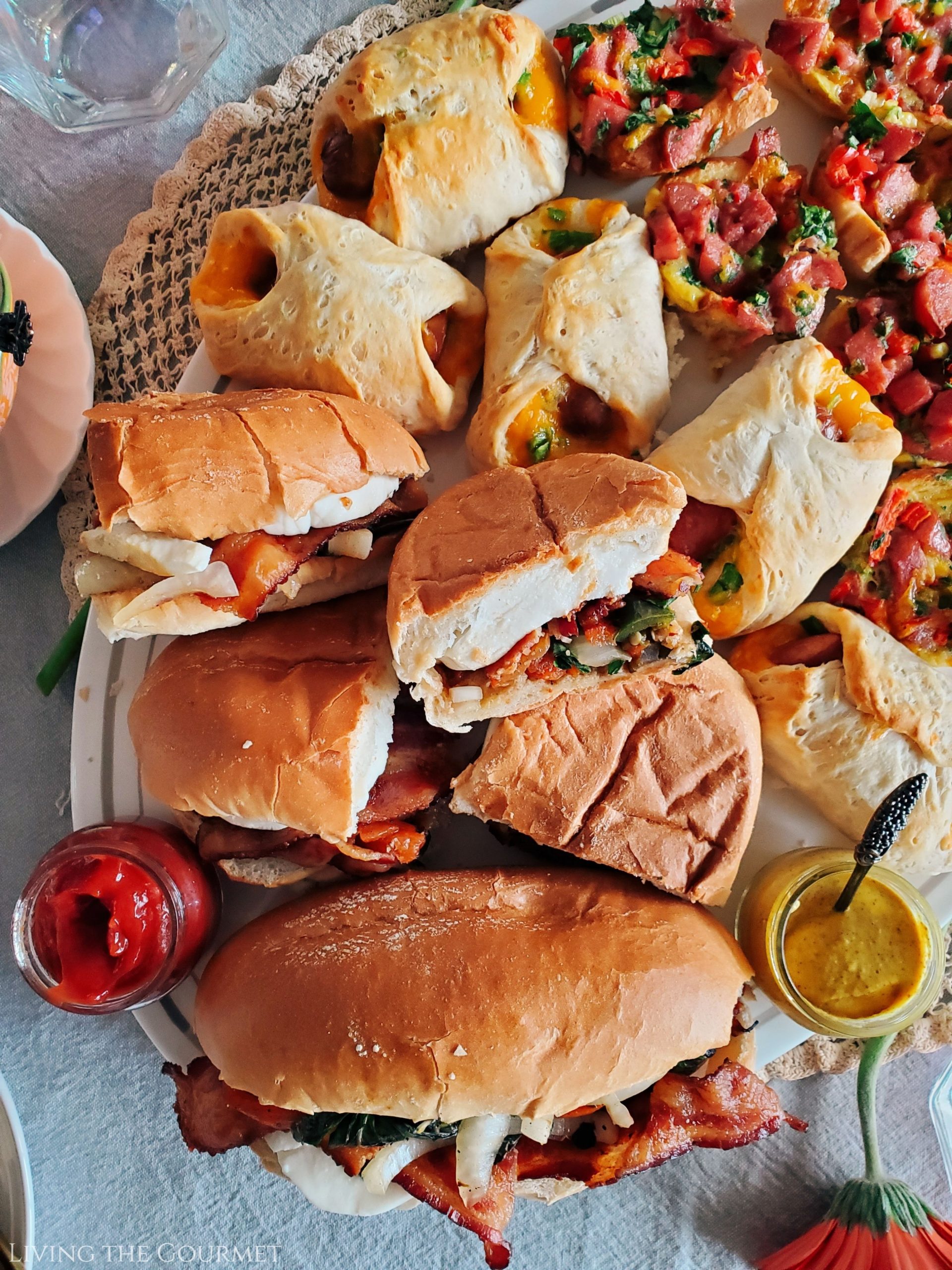 If You Enjoyed Today's Recipe…
Be sure to follow us on Instagram to stay up to date with all things Living the Gourmet, and for more great recipes, tips and tricks.
Did you make this recipe?
If so, let me know in the comments down below, or post a picture to Instagram, or to Pinterest, and I'll give you a shoutout on Instagram, or post your pin to one of my Pinterest boards!
2