Continuing our back-to-basics theme of the past few weeks, today we're preparing pasta topped with fresh tomatoes, crisped bacon, and cannellini beans. Simple, quick to put together, and featuring a collection of easily swapped ingredients, today's recipe is perfect for these trying times, or if you're currently on lockdown and running short on ingredients – like myself.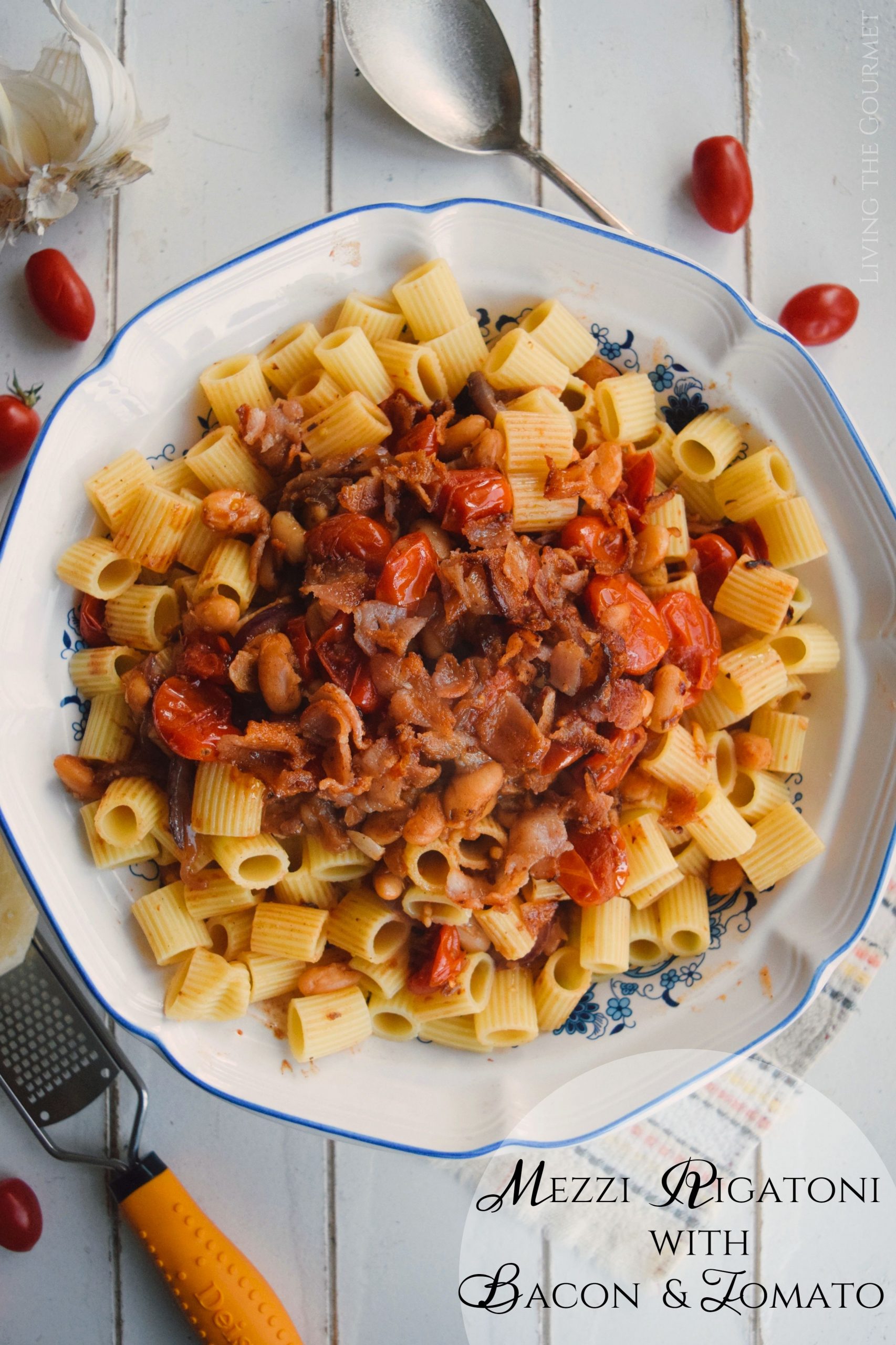 Ingredient Notes and Substitutions
Given that most of us are currently on lockdown, here are some tips on finding substitutes for most of the ingredients used in today's recipe. With the exception of the salt, pretty much every ingredient in today's recipe has a perfectly acceptable stand in.
1) The Grating Cheese – Any Will Do. When we talk about grating cheese we're almost always talking about Pecorino Romano, Parmesan, or Permigiano Reggiano. And for today's recipe, any of the three will do. You can also use grated Asiago, or grated Provolone. That said, there are 'some' slight differences between the three 'main' types of grating cheese. To start, Parmesan is simply American made Parmigiano Reggiano, as cheese branded 'Parmigiano' can only legally be produced in Italy. Both are produced from cow's milk, and both are aged for two or more years, which imparts the cheeses with what many describe as a 'sharp' and 'salty' flavor. Thus, the difference between Permesan and Permigiano Reggiano is a legal difference – not a culinary one. Pecorino Romano, by contrast, is produced from sheep's milk, and is aged for less than a year, giving it a slightly less sharp and considerably less salty flavor. In short, these three cheeses 'can' be used interchangeably, and once they've been melted over sauce, or baked into something like a lasagna, few if any palates can 'really' to tell the difference.
2) The Garlic. Powdered garlic is the obvious go-to replacement, and this is simply because powdered and fresh garlic share most of the same desirable attributes. Generally speaking, the rule of thumb for fresh garlic-to-powdered garlic, as prescribed by Spiceography, is about one clove of garlic to one-eighth of a teaspoon of garlic powder. That said, this measurement is for 'intensity' of flavor as opposed to 'actual' flavor. This is because powdered and fresh garlic, while very similar, actually have a number of conflicting attributes. First and foremost, powdered garlic tends to be milder in terms of acidity (although this can ratchet up quickly if you use more than the one-eighth rule), but powdered garlic also tends to have an earthiness to it that is simply absent in fresh garlic. Conversely, fresh garlic packs a powerful kick and sharpness – no such sharpness or kick exists in the powdered variety. Fresh garlic also has an 'herbal bitter-sweetness' to it when cooked, which is absent in powdered garlic, which instead features more 'pleasant earthy notes' than its fresh counterpart.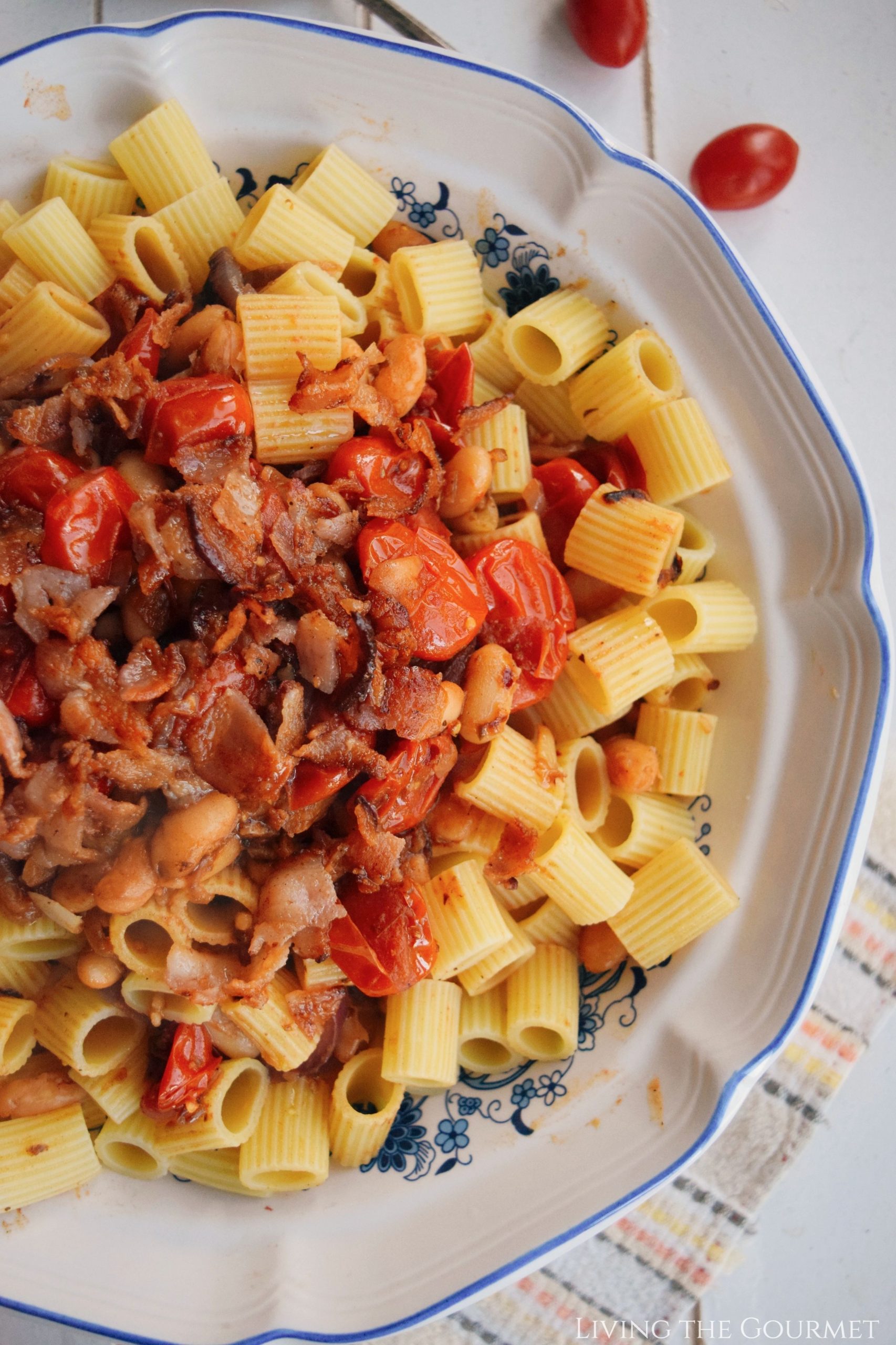 3) Red Onion? White Onion? Yellow onion? Any Onion! Honestly, I'm using red onion because it's what I happen to have on hand. Yellow onion can be substituted on a one-to-one basis for red onion, and the same applies to white onions. If you have enough leeks on hand, you can also substitute the equivalent 'weight' of chopped leeks in place of the onions. Leeks do, however, have a somewhat milder flavor than most onions. The more astute among you might point out that shallots are the go-to substitute for leeks, and therefore you might ask if you can substitute shallots for onions. The answer usually is 'No', however, if that is all you have on hand, go ahead, after-all these are trying times. While leeks can stand in for onions, and shallots can stand in for leeks, shallots are simply 'too' mild and possess too much of a 'garlicy' flavor to stand in for onions. When a recipe calls for leeks, it's typically calling for something 'similar' to an onion, but with a notably 'greener' and 'milder' flavor – and shallots happen to fit this bill. When something asks for an onion, there is typically the desire for some sort of 'sharpness' or 'acidity' – something shallots simply don't possess. And yes, I just used the word 'green' to describe flavor – don't judge me.
4) Bacon substitute? Let's be real, there's very little that can stand in for the real thing. Bacon is bacon, and much like butter, it makes everything better. However, if you don't have access to the real thing, are 'some' workarounds. First, let me give you the 'official' non-quarantine list of 'bacon alternatives.' These include prosciutto, beef bacon (yes, it's a thing and it's delicious), capicola, turkey bacon, and salmon bacon (also a thing, also delicious, albeit somewhat salty and fishy). If you have any of those on hand, you've got the 'real' bacon substitutes – congrats. For the rest of us, we need to be a little bit more resourceful. To start, the absolute best substitute for the bacon in today's recipe is well-marbled chop meat, prepared and cooked with just salt and pepper. To make this substitute, simply pre-cook the chop meat with salt and pepper, and then add the cooked chop meat to the sauce during the last few minutes of the sauce's cooking process. Some other 'decent' substitutes include pepperoni, salami, or thinly sliced leftover steak, any of those will substitute in just fine, and without having to go through the trouble of precooking chop meat.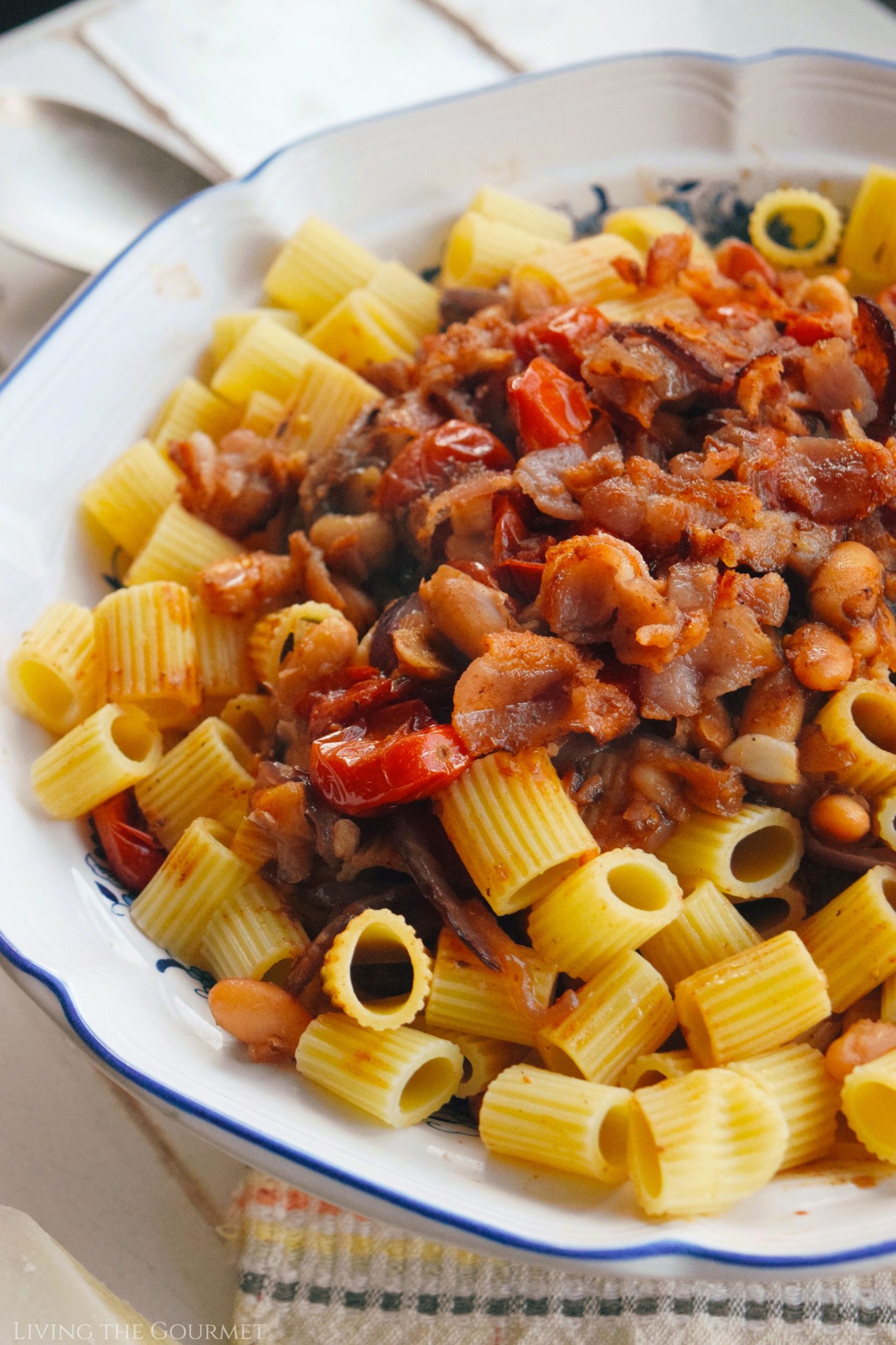 5) Cannellini Bean Substitutes. Red kidney beans or navy beans – simple. Really any bean that's smooth and creamy, as opposed to 'hard' or 'starchy,' is a fine substitute here. Make this substitution on a one-to-one ratio and you're fine.
6) Grape Tomatoes. When you're taking about 'cooked' tomatoes, as we're doing here today, the simple truth is that "tomatoes substitute for tomatoes." Simply use an equal 'weight' of any other type of tomato, and the recipe will work. It will have a slightly different consistency and presentation, but the recipe will still 'work,' and will have the same flavor.
7) The Red Pepper. Powdered cayenne pepper. Use half to three-quarters of the amount of cayenne as you would red pepper, since cayenne is notably hotter. Cayenne also has an 'earthy' quality to it that red pepper simply doesn't have, and so will risk changing the flavor profile of the recipe if too much is used.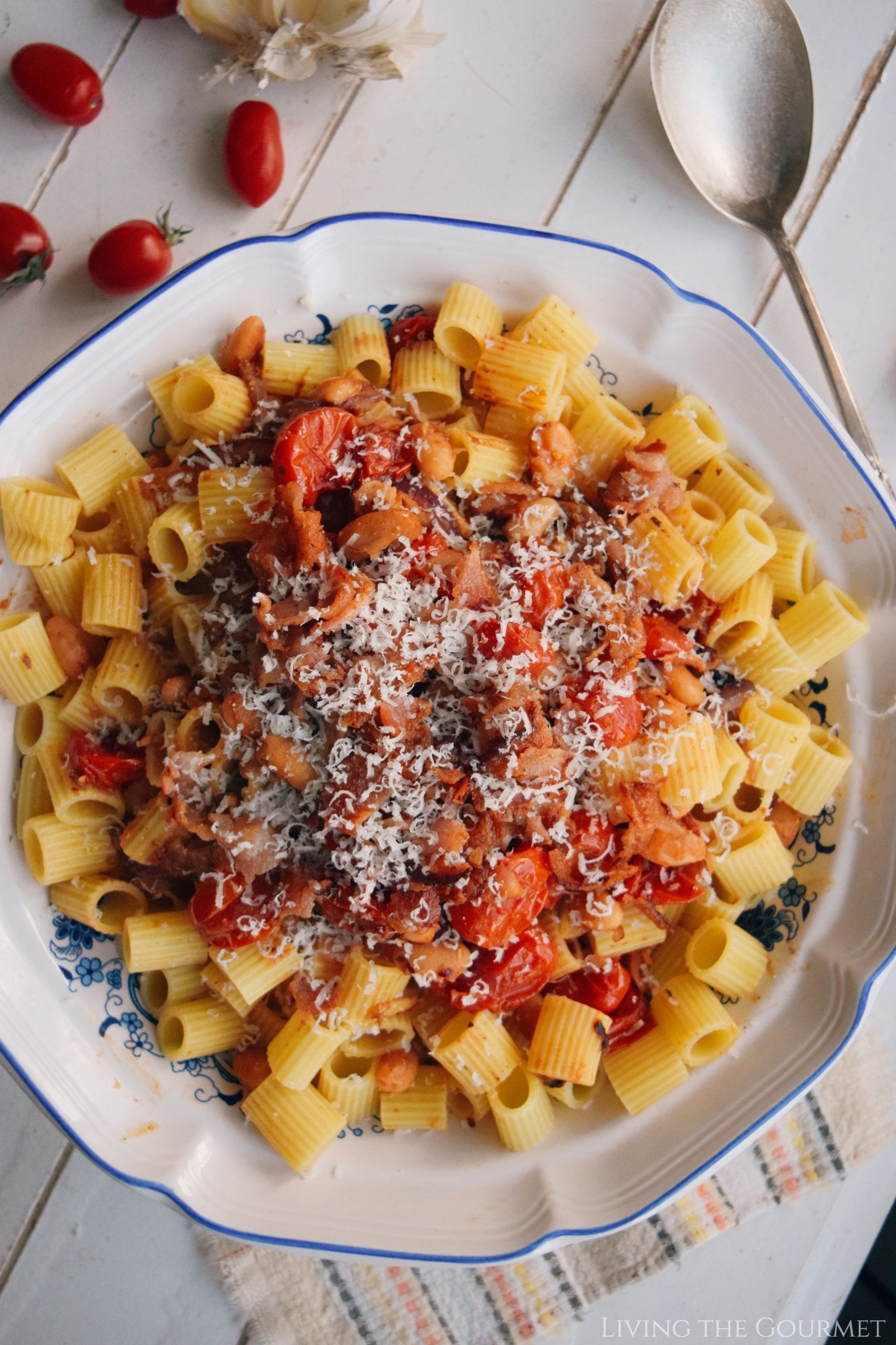 More Quarantine Cuisine
1) Five Ingredient Flatbreads. These are a staple in my home year-round, (quarantined or not), simply because they are so easy to prepare, are absolutely delicious, and are blissfully versatile. Whether you're making wraps, pairing them with dips, as a side to sauce, or are using them for your favorite tortilla recipes, they are truly something every home chef should know how to make.
2) Pastina with Mushrooms and Bacon. One of the simplest pastina recipes I've ever made, it's perfect for times like these when we're all at the mercy of a global quarantine. This pastina cooks up very quickly, and keeps nicely for up to four days. Utilizing just seven basic ingredients (not counting salt, pepper, and the pastina itself), most of which can be swapped out for equally basic pantry-friendly ingredients, this pastina recipe is a must-have.
3) Simple Pork Stew. Honestly, this pork stew is what I think of when I try to imagine a recipe tailored either to busy weeknights, or for when you might be low on ingredients but still want something flavorful and satisfying. Featuring peppers, fresh tomatoes, onions, and garlic carried in a wine-based broth, this stew is as delicious as it is satisfying, and yet surprisingly easy to put together.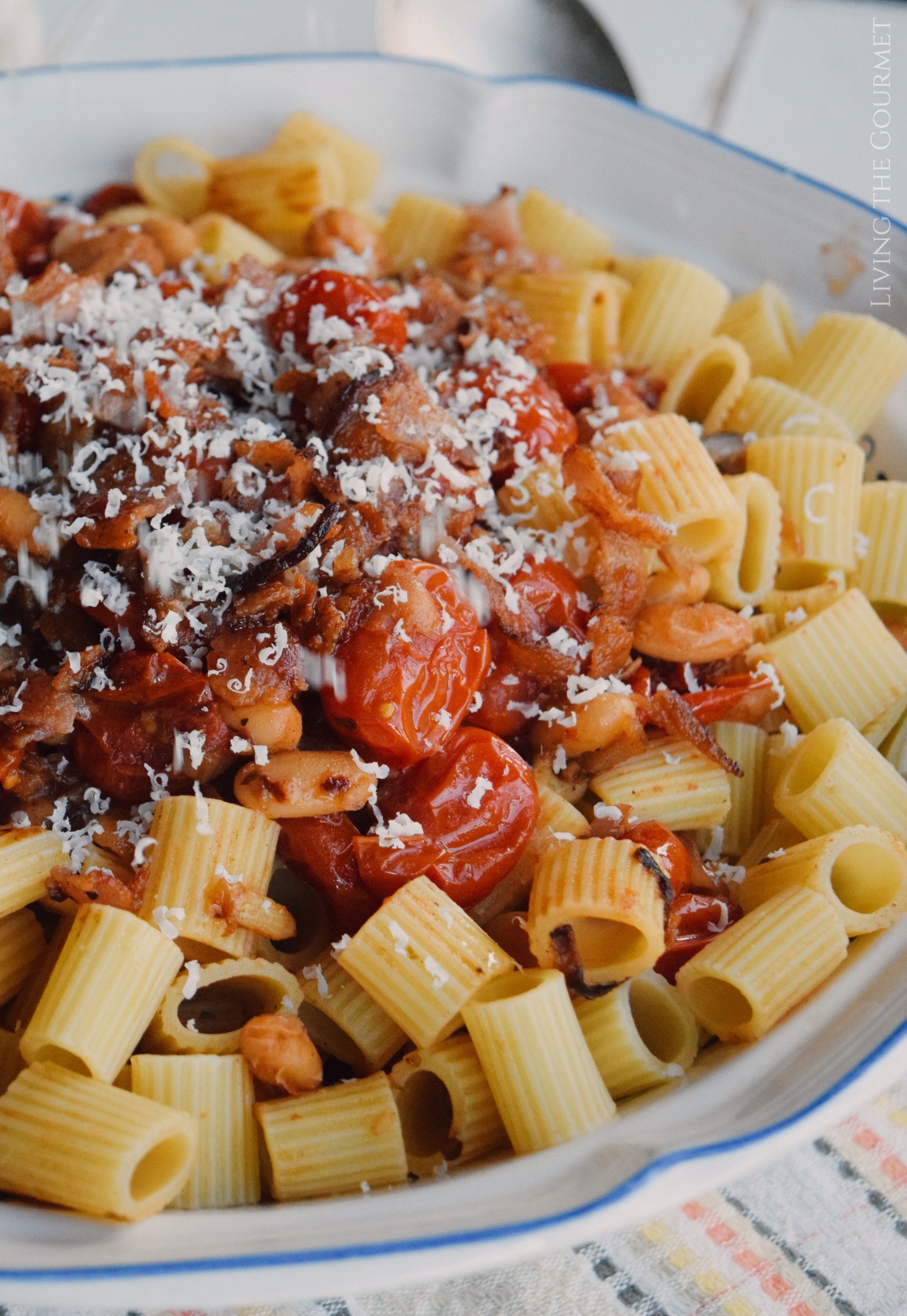 Print
Mezzi Rigatoni with Bacon and Tomato
Author:
Prep Time:

5 minutes

Cook Time:

15 minutes

Total Time:

20 minutes

Yield:

4

1

x
1

lb

. of your favorite pasta

1 1/2

pints

of grape tomatoes

15.5 oz

can of Cannellini Beans rinsed and drained

1 tsp

. salt

1/2 tsp

. red pepper flakes

1

red onion – sliced thin

4

slices of bacon – cooked and crispy

4

cloves garlic – chopped

2

tbs. olive oil
Fresh Romano cheese or Parmesan cheese – grated
Instructions
Heat a large cast iron frying pan and cook to a nice crisp. Remove the bacon from the pan and set aside.
Do not wipe out the bacon fat.
Add the sliced onion, grape tomatoes and garlic to the pan the pan that the bacon was cooked in and cook to a nice golden color. Once this is achieved add the drained beans, along with the olive oil, to the pan and allow the beans to also get a slight char to them.
Prepare the pasta as directed in a well salted water.
Add 3 – 4 tablespoons of the salted pasta water to the pan with the beans.
When the pasta is cooked lift with a slotted spoon into the pan.
Crumble the bacon over the pasta and toss.
Serve with extra red pepper flakes, a drizzle of olive oil and grated cheese.
Recipe Card powered by
If You Enjoyed Today's Recipe…
Be sure to follow us on Instagram to stay up to date with all things Living the Gourmet, and for more great recipes, tips and tricks.
Did you make this recipe?
If so, let me know in the comments down below, or post a picture to Instagram, or to Pinterest, and I'll give you a shoutout on Instagram, or post your pin to one of my Pinterest boards!
1