Sweet, flaky pastry crusts are filled with a medley of berries for a sweet treat that is not only 'berry' delicious but also sure to please your sweetheart this Valentine's Day.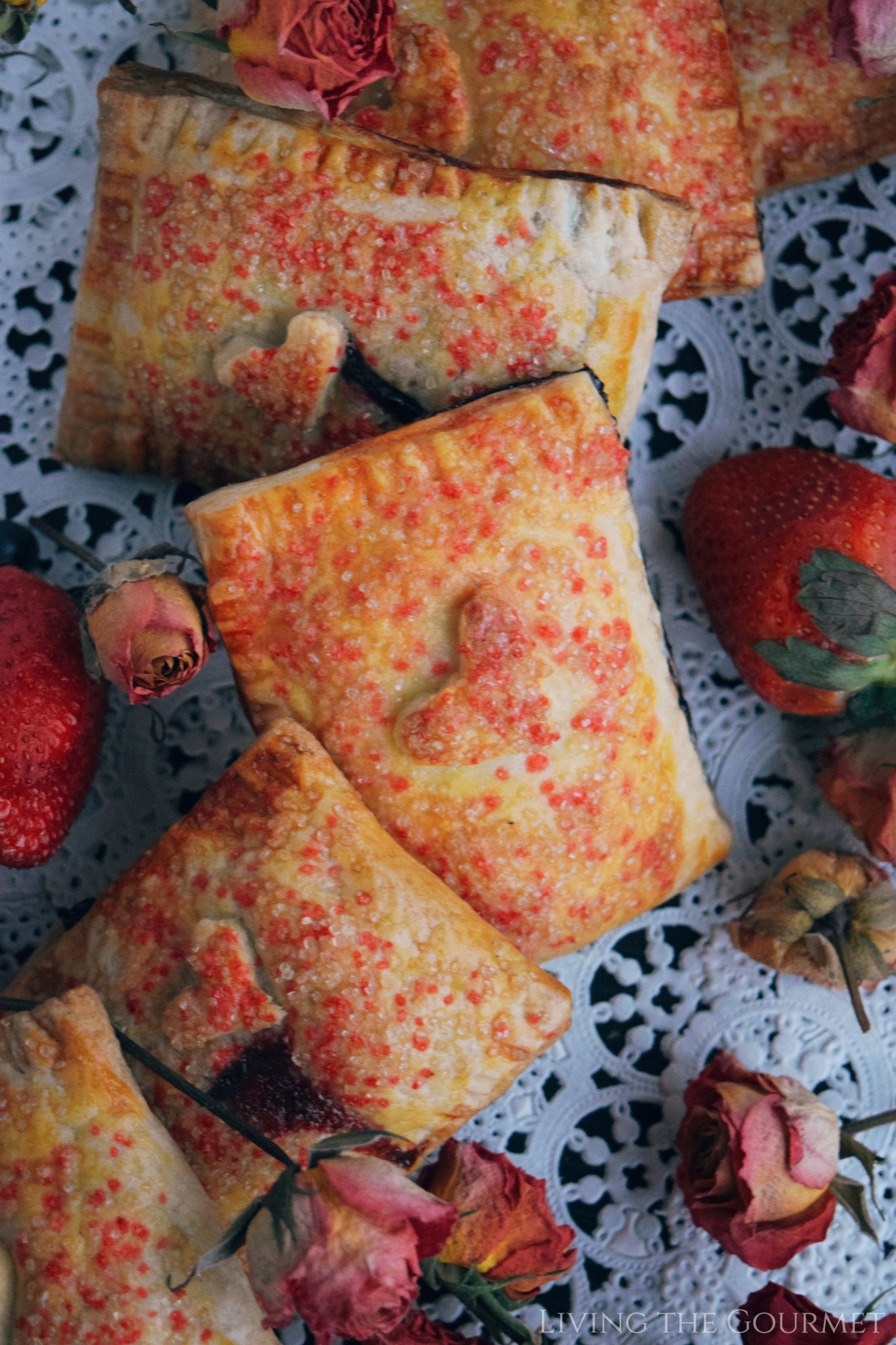 That's Amore
So, I've got a question for you today. Are you feeling the love?
I'm not someone who gets caught up in the schmaltz of Valentine's Day, but I do consider myself a romantic at heart. To those who are feeling particularly anxious about the upcoming holiday, or those feeling a little downcast, I've got a sweet treat for you today that will instantly melt away those blues and heal your wounds. Enter today's recipe, Mixed Berry Hand Pies.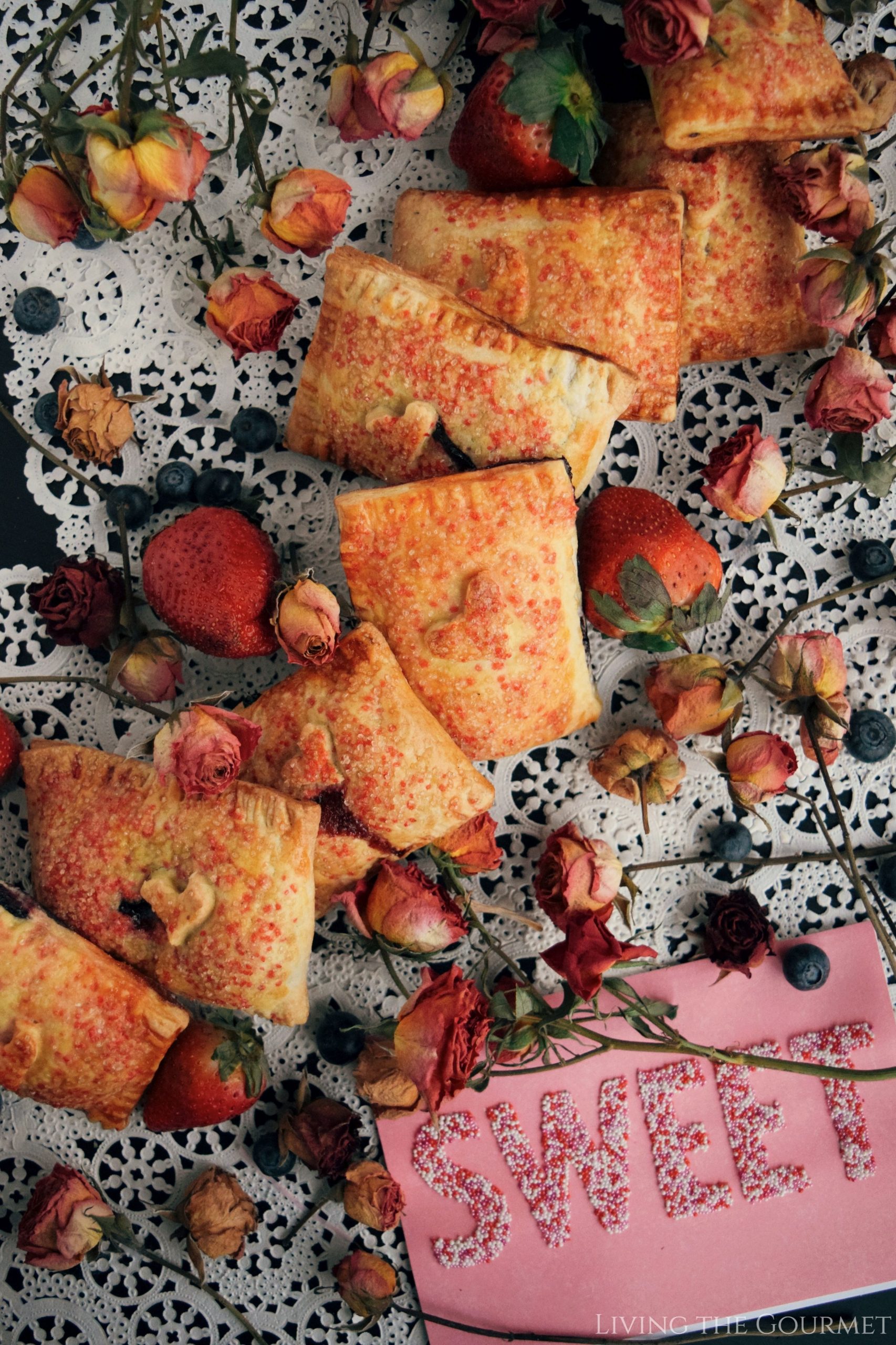 So, this Valentine's Day, I hope your heart is full. If you have someone special in your life let them know it, and if you don't particularly have a 'valentine' then give the day new meaning. Whether it be offering a helping hand, making an unexpected visit (with some homemade hand pies 😉 ) , or just a friendly smile, remember love comes in many forms, and no one should be excluded on Valentine's Day.
Now, without further delay, let's jump into today's recipe so you can go whip up a batch of these for all the special people in your life.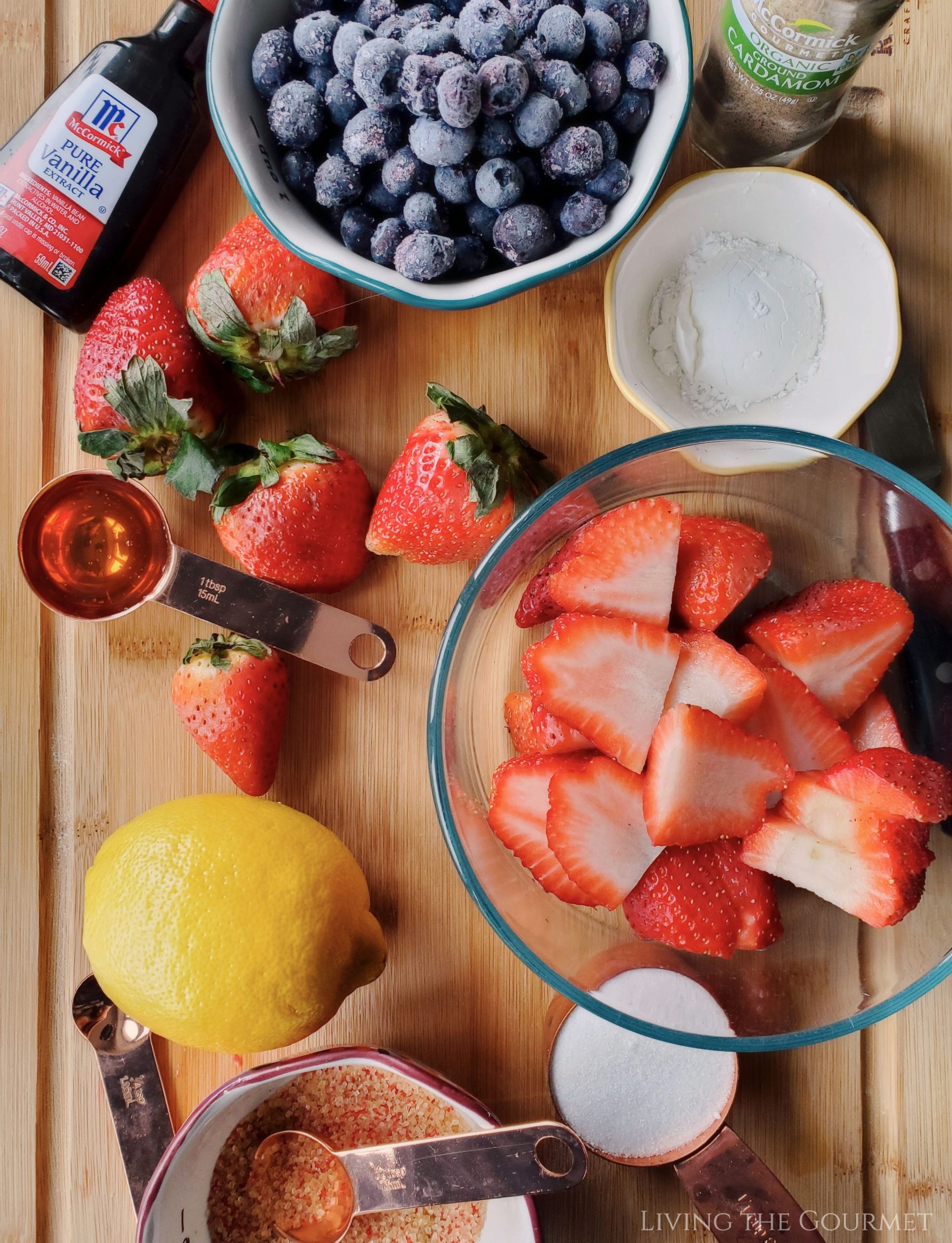 All in the Details
For today's crust I've added baking powder and instead of cold water, I used milk. The baking powder ensures a tender and flaky crust, while the milk adds a bit of richness to the all-butter dough. Be sure to chill it in the fridge for at least half an hour. It's a rule of baking that you always want to work with a chilled dough when making pie crust.
As for the filling itself, you can use either blueberries or strawberries, but today I used both. I cooked the batter down in a small saucepan prior to filling the pies, and for subtle warmth and added sweetness, I used vanilla and cardamom. Since you cook the fruit filling down for this recipe, you can easily swap and make an apple or peach filling, you can even use a combination of stone fruits and berries. The filling is fairly versatile which is just another reason you'll love this recipe.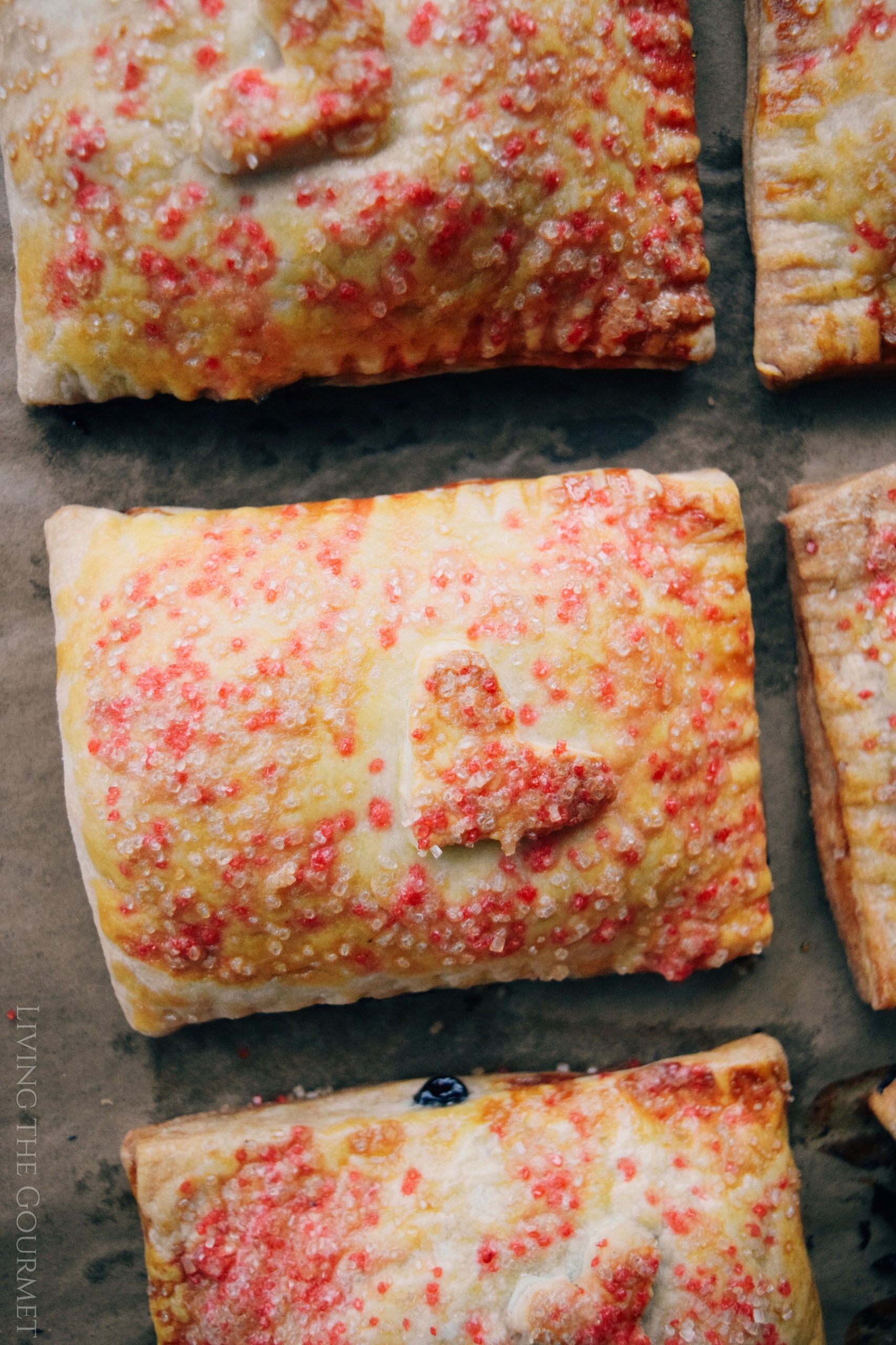 I'm all about the finishing touches when it comes to baking and today is certainly no exception. Before baking, sprinkle the pies with raw sugar and if you're looking to be a little more festive, add some red sugar crystals. With whatever pie dough that is left, make cutout hearts to top each pie as well. If you prefer not to sprinkle with sugar, simply brush each pie with an egg wash and bake until golden. Once the pies have cooled, drizzle with a simple icing (see the recipe card notes for how to make an easy icing drizzle).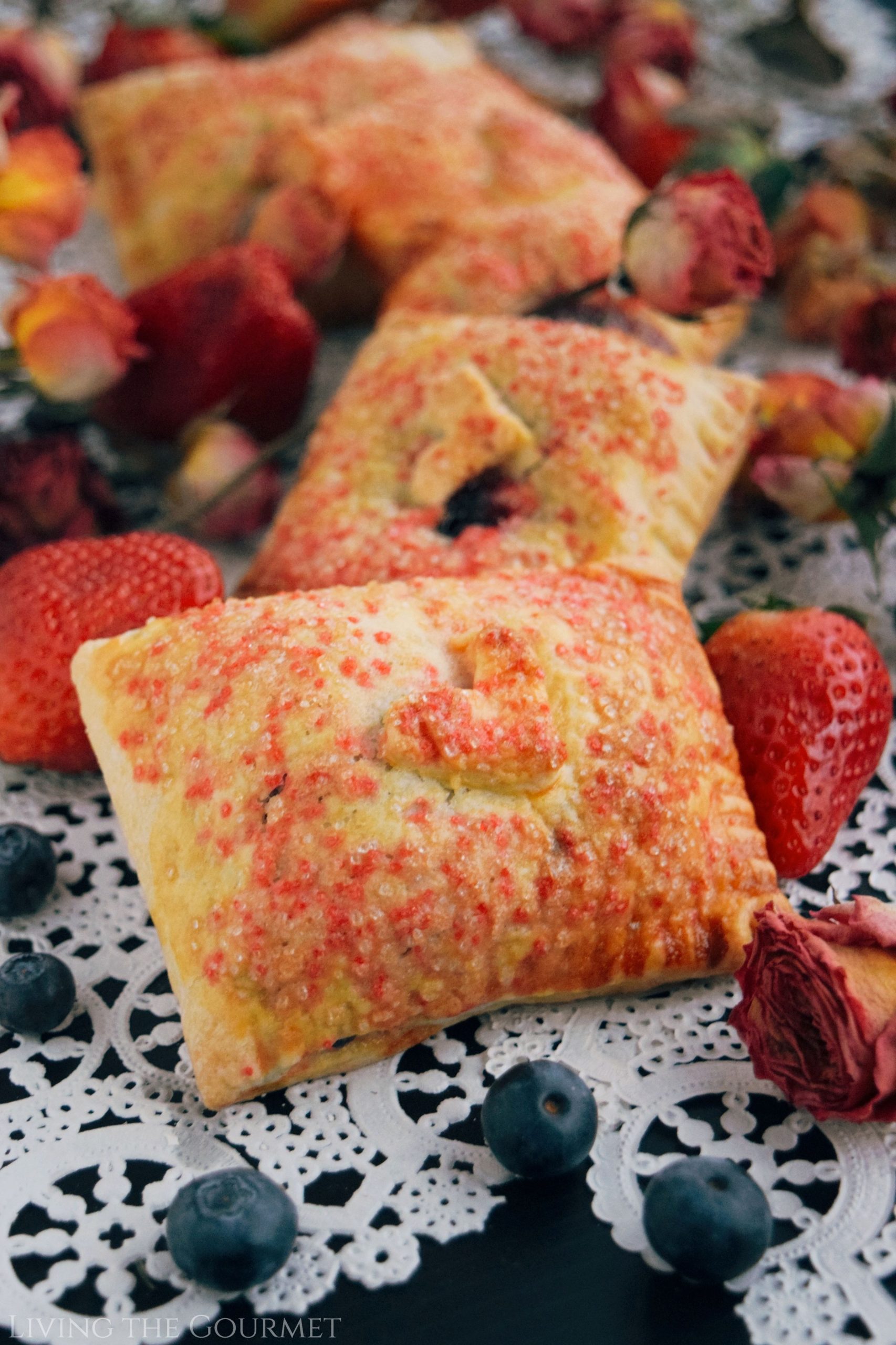 More Recipes to Love By
1) Spaghetti Carbonara – With just a handful of ingredients and a short amount of time, you can have an effortlessly elegant meal ready with this classic carbonara.
2) Fig & Apricot Chicken Thighs – Sweet apricots and figs are served over crispy baked chicken thighs for a quick gourmet meal.
3) Chocolate Covered Strawberries – Because nothing says 'I love you' more than something homemade. Chocolate dipped strawberries are easier to make than you think and a lot more fun than buying in my opinion.
4) Sweet Wine Cake – This cake is a combination of fresh fruit and sweet Moscato, swathed in a moist vanilla cake with just a a hint of orange zest.
5) Ultimate Chocolate Cake – I usually reserve this one for celebrations but it is a holiday after all and how can you celebrate Valentine's Day without chocolate? Swap the party sprinkles with sliced strawberries or pink and red heart shaped sprinkles.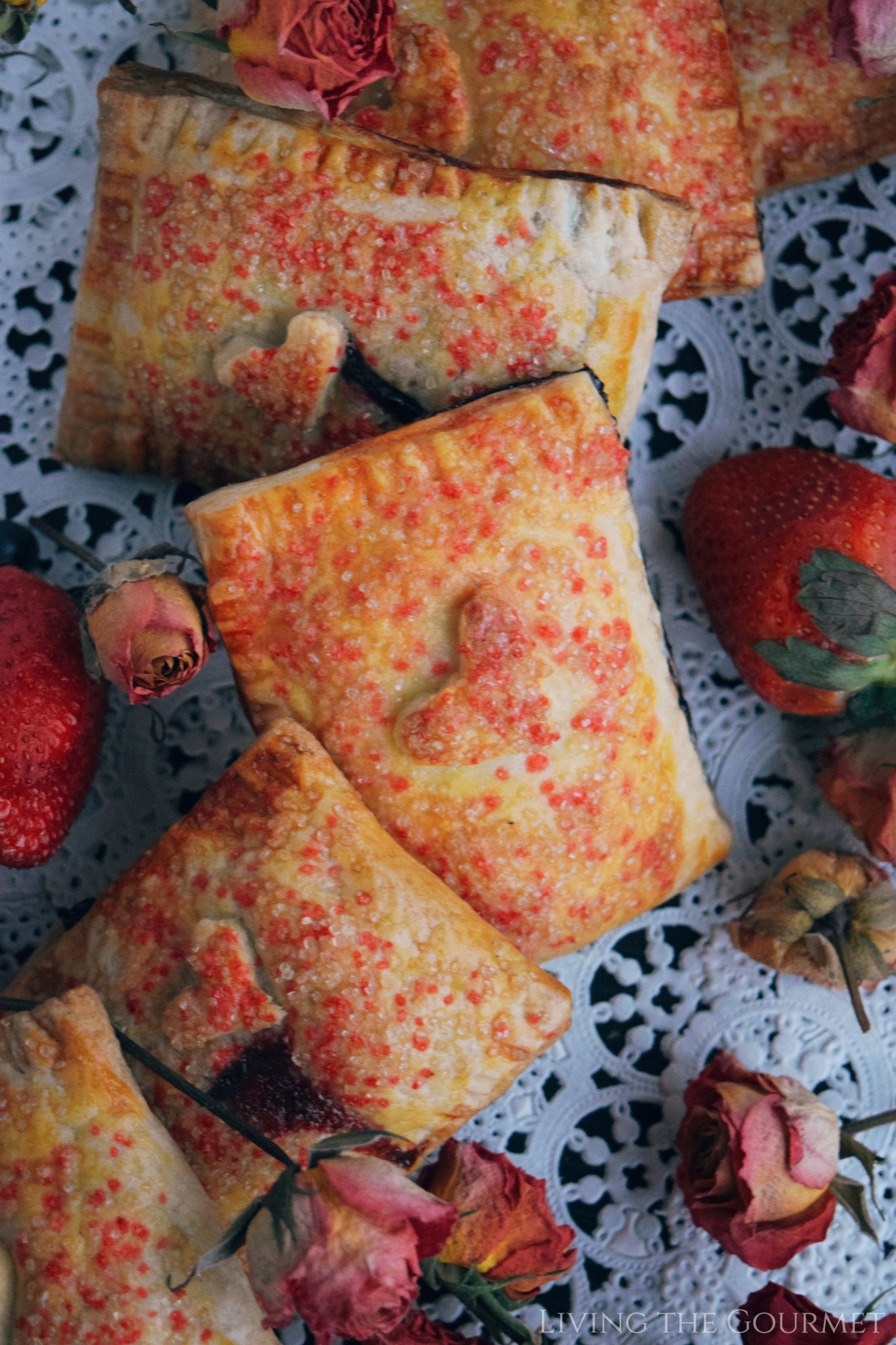 Print
Berry Hand Pies
Author:
Prep Time:

15 minutes

Cook Time:

30 minutes

Total Time:

45 minutes

Yield:

10

hand pies

1

x
For the Crust:
1 1/2

cups

AP flour

3 teaspoons

sugar

1/4 teaspoon

kosher salt

1/2 teaspoon

baking powder

1/2

cup

cubed unsalted butter, chilled

4

–

6

tablespoons whole milk
For the Filling:
1

cup

fresh blueberries

1

cup

fresh strawberries, sliced

1 tablespoon

cornstarch

1 teaspoon

grated lemon zest

1 tablespoon

fresh lemon juice

1/4

cup

sugar

1 tablespoon

golden honey

1 teaspoon

vanilla

1/4 teaspoon

ground cardamom
Egg wash (1 egg + 1 tablespoon water, whisked)
Turbinado Sugar, for sprinkling (See Notes below for icing drizzle alternative)
Instructions
For the Crust:
In the bowl of a food processor, pulse together flour, sugar, salt, baking powder, and butter until it reaches a sandy consistency. Add whole milk, one tablespoon at a time, pulsing between each addition, until a soft dough comes together.
Shape the dough into a disk and wrap in cling film. Let it chill in the refrigerator until ready to use.
For the Filling:
In a medium saucepan, cook down berries, cornstarch, lemon zest, lemon juice, sugar, honey, vanilla, and cardamom. Bring the mixture to a boil, then lower the heat and let simmer until it has completely thickened. Transfer to a glass bowl and let the filling cool slightly.
Baking the Pies:
Preheat oven to 350 degrees F. and line two baking sheets with parchment paper. Set aside.
On a well floured surface, transfer the dough and divide it so it is easier to work with. Return the other half of the dough to the refrigerator so it stays cold.
Roll out other half of the disk int 12×9-in rectangle, about ¼-inch thick. Using a knife or pastry wheel, trim the edges, then slice into four even rectangles, cutting vertically.
Taking about 2 teaspoons of the prepared fruit filling, place in the center of each rectangle. Brush the edges with the prepared egg wash, fold the dough over and seal the edges. Crimp the edges with a fork and transfer to the prepared baking sheets. Repeat this step for the remaining half of the dough.
If you have any dough leftover, cut out heart shapes if desired. Brush each pie with the egg wash, top with the heart cutouts, and sprinkle with sugar.
Bake for 30-35 minutes, rotating halfway, until the pies are golden.
Transfer to a wire rack and let cool slightly before serving.
Store in an airtight container in the refrigerator.
Notes
For a simple icing drizzle, whisk together 1 cup confectioner's sugar, 1 teaspoon vanilla, and 3-4 tablespoons of milk until smooth. Drizzle over each hand pie once they have cooled and let the drizzle set before serving.
Recipe Card powered by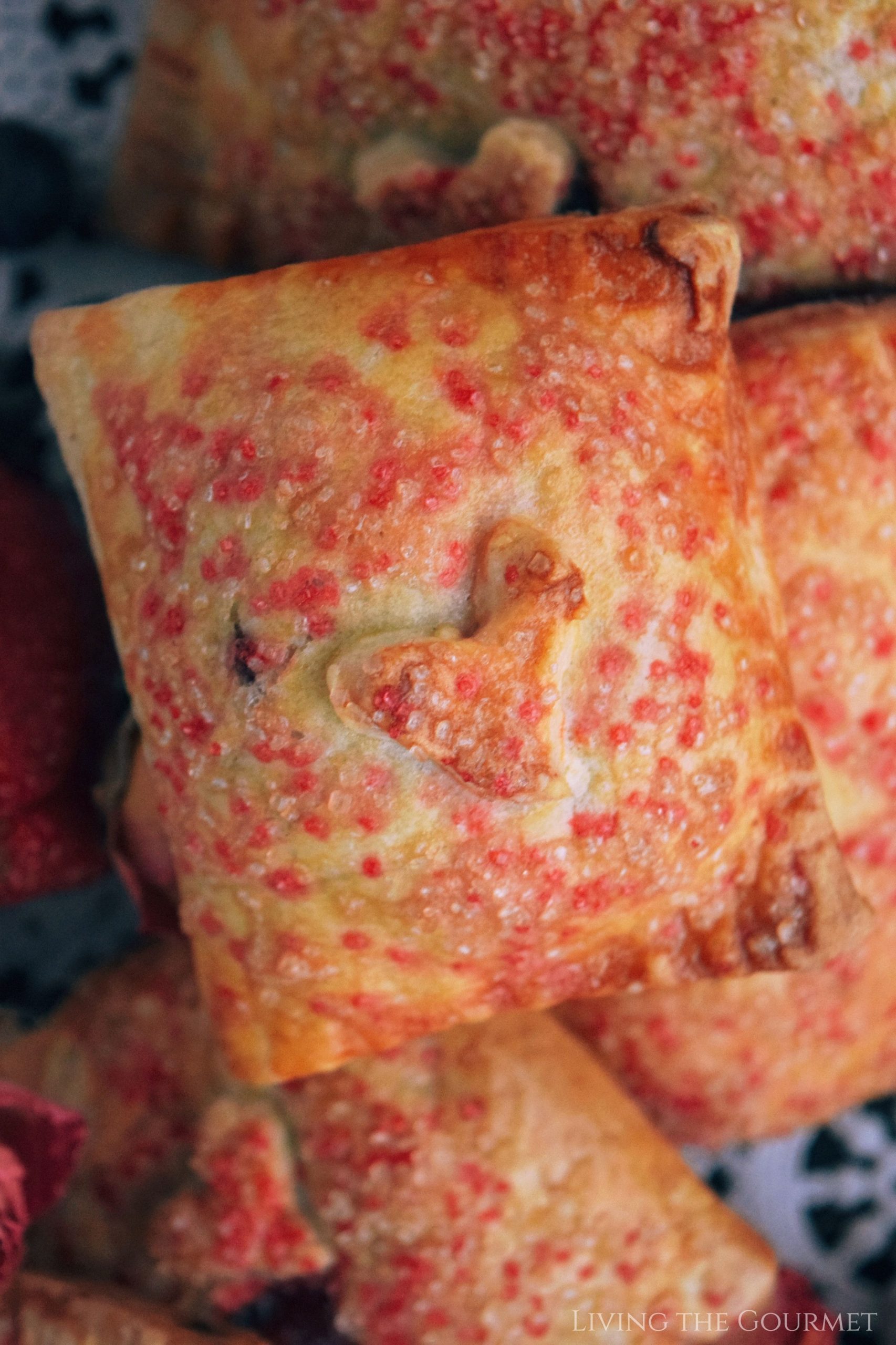 If You Enjoyed Today's Recipe…
Be sure to follow us on Instagram to stay up to date with all things Living the Gourmet, and for more great recipes, tips and tricks.
Did you make this recipe?
If so, let me know in the comments down below, or post a picture to Instagram, or to Pinterest, and I'll give you a shoutout on Instagram, or post your pin to one of my Pinterest boards!
1