Are you looking for a festive and creative twist on a familiar favorite that's sure to please? Apple Upside Down Pie is a delicious and easy-to-make dessert that will have your guests coming back for more. This classic combination of baked apples, candied walnuts, and a buttery crust come together for a delicious treat that's perfect for any special occasion.
The star of today's show, in my opinion, is the topping – a simple mix of walnuts caramelized with brown sugar and butter. It's a delicious and simple way to add a nutty crunch with a hint of 'molasses sweetness' to the pie. It also plays beautifully with the filling, which we've made with tart Granny Smith apples, which are perfectly balanced with the sweetness of the topping. All of this is brought together in a homemade crust that's deliciously buttery and flaky.
While this pie puts a few creative twists on the traditional apple pie recipe, it remains simple and intuitive to make, so you don't have to be a professional baker to prep this delicious treat. And yes, it pairs well with all of the 'standard' apple pie sides such as freshly whipped cream or a scoop of your favorite ice cream. It's also great served warm with a drizzle of caramel sauce.
So, if you're looking for a show-stopping dessert that's sure to please, Apple Upside Down Pie is a great choice. It's the perfect addition to any special occasion, and your guests won't be able to resist a second helping of this delicious dessert. Read on for directions, tips and tricks, pairing ideas, and an ingredient checklist.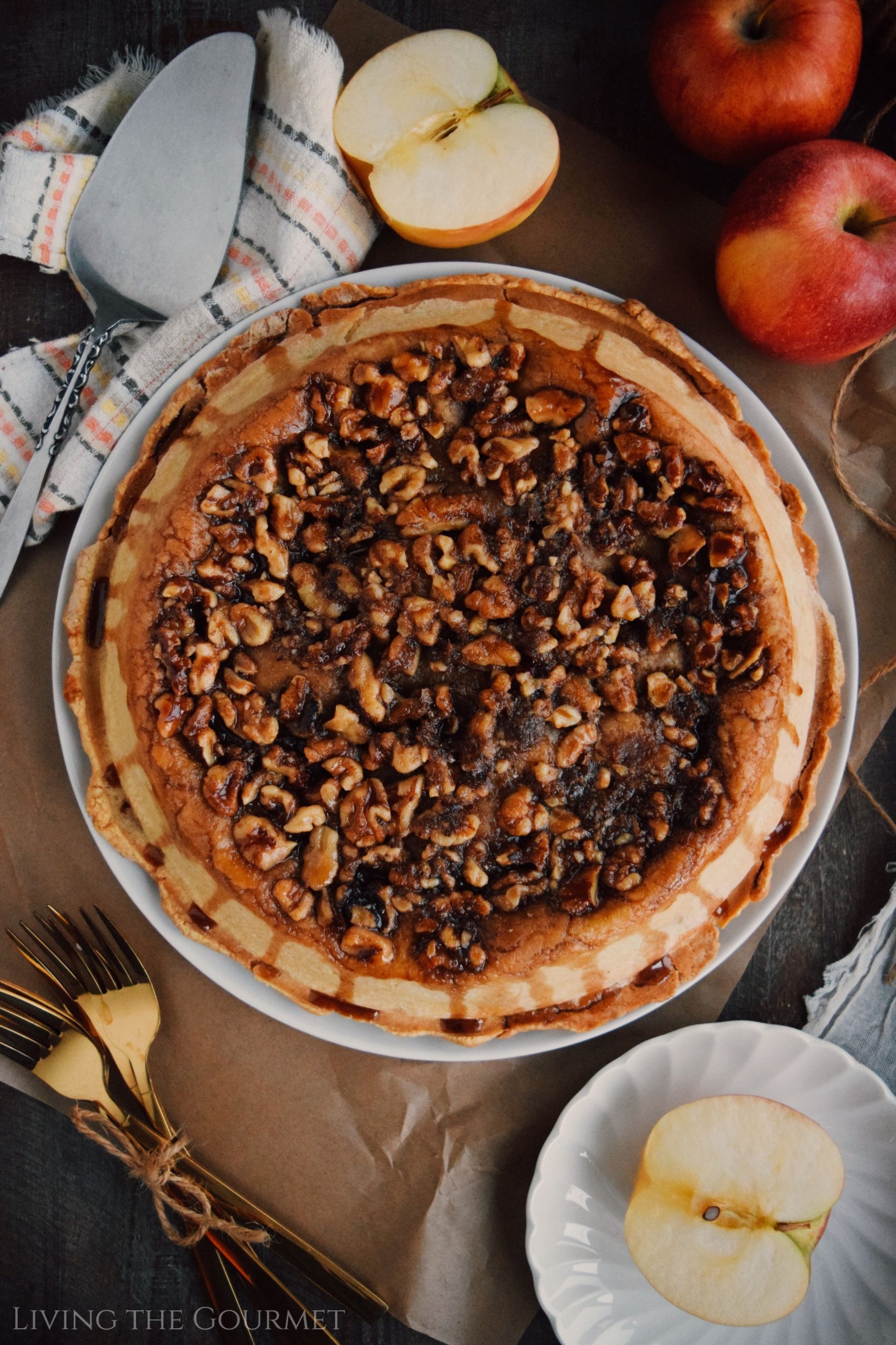 The Apples – Which to Use and Why
Apple pie starts with apples, so let's get this one out of the way first.
The best apples to use for apple pie are Granny Smith, Honeycrisp, or Pink Lady. These apples are quite firm, and generally hold their shape during baking quite well. They also have a great balance of sweetness and tartness, which helps enhance the flavor of the pie.
Other varieties such as Golden Delicious, Gala, or Braeburn can be used, but they tend to be sweeter, leading to a less balanced flavor, but because of their softer texture, they need to be baked 'just right' in terms of temperature and time or will become very mushy, ruining the pie.
Ingredient Checklist – The Crust
All-Purpose Flour. I do suggest sticking to all purpose flour for the crust. Bread flour will result in a dense, hard crust. Baking flour will result in a fragile crust that won't hold its shape.
Salt. Plain table salt is all you're looking for here.
Shortening. I prefer shortening for 'most' crusts for a couple reasons. Shortening is made from vegetable oils (or animal fats), which give it a higher melting point than butter. This means that it will stay solid at higher temperatures, which helps create a flaky crust that won't become soggy when adding the filling. Shortening also has a neutral flavor which won't compete with the flavors of the filling. Exceptions to this rule, generally, are savory pies – but that's a topic for another day.
Eggs. To help to bind the ingredients together and add moisture to the dough. This works to create a flaky, tender crust that won't become dry or tough. Eggs also add richness and flavor to the crust by adding fat.
Lemon Juice. This is one case where bottled will work just as well as fresh.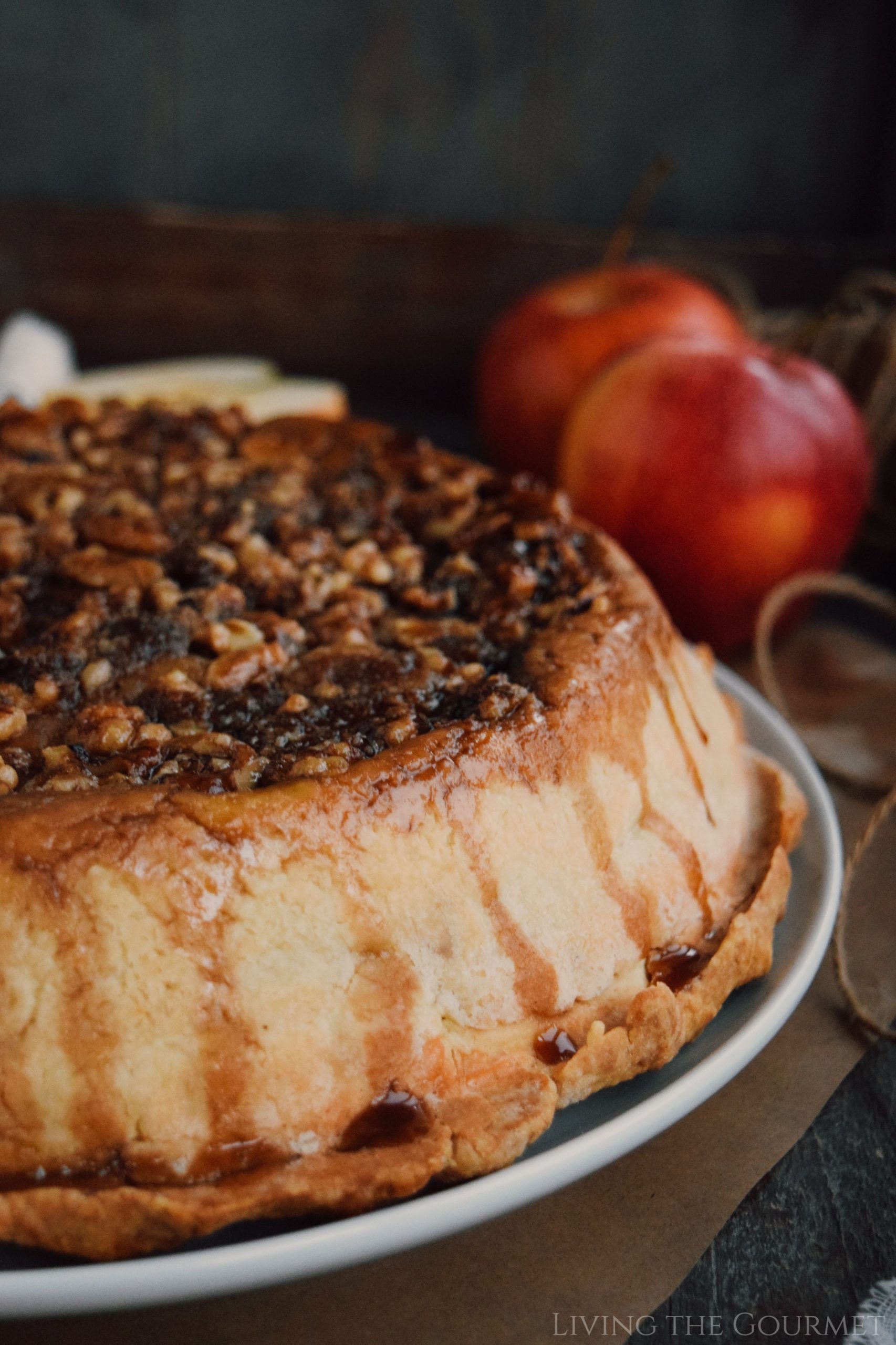 Ingredient Checklist – The Walnut Topping
Walnuts. I'm choosing walnuts for the balanced texture and 'nutty-yet-buttery' flavor. Pecans would also work deliciously.
Dark Brown Sugar. For sweetness, caramelization, and a delicious 'molasses' flavor.
Butter. You'll want to use unsalted butter for the topping.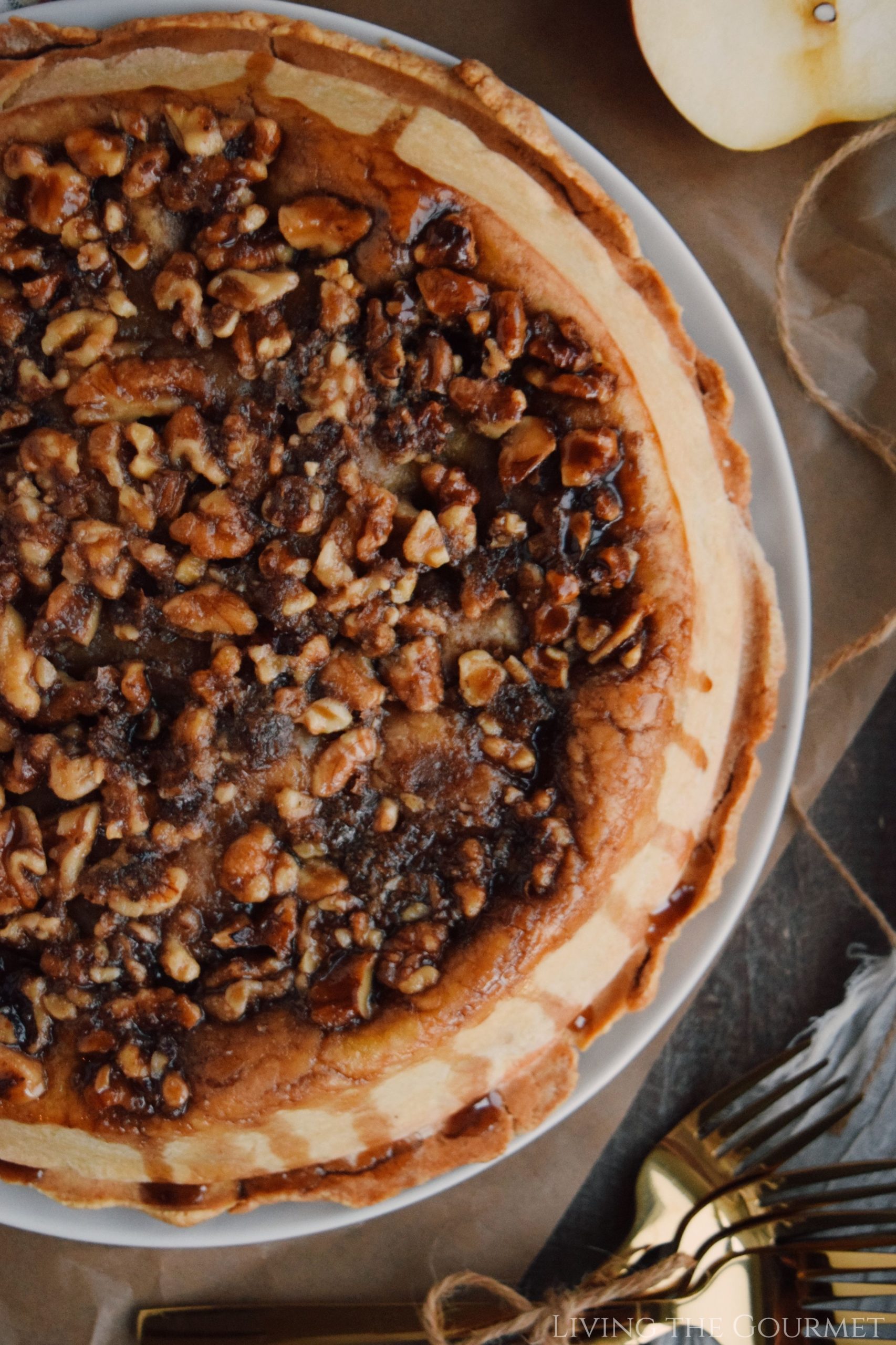 Ingredient Checklist – The Filling
Applies. I'm using Granny Smith, but any of the apples I mentioned above will work.
Sugar. Plain granulated sugar is all you're looking for.
Flour. To help thicken the filling. Here again, use all-purpose flour.
Nutmeg. For a bit of 'warming spice' to contrast with the sweetness. This also plays well with the topping.
Cinnamon. This helps bring together the 'apple' flavor in the pie, and plays deliciously with the brown sugar.
Salt. Once again, plain table salt is all you're looking.
Orange. For a bit of citrus flavor. Completely optional.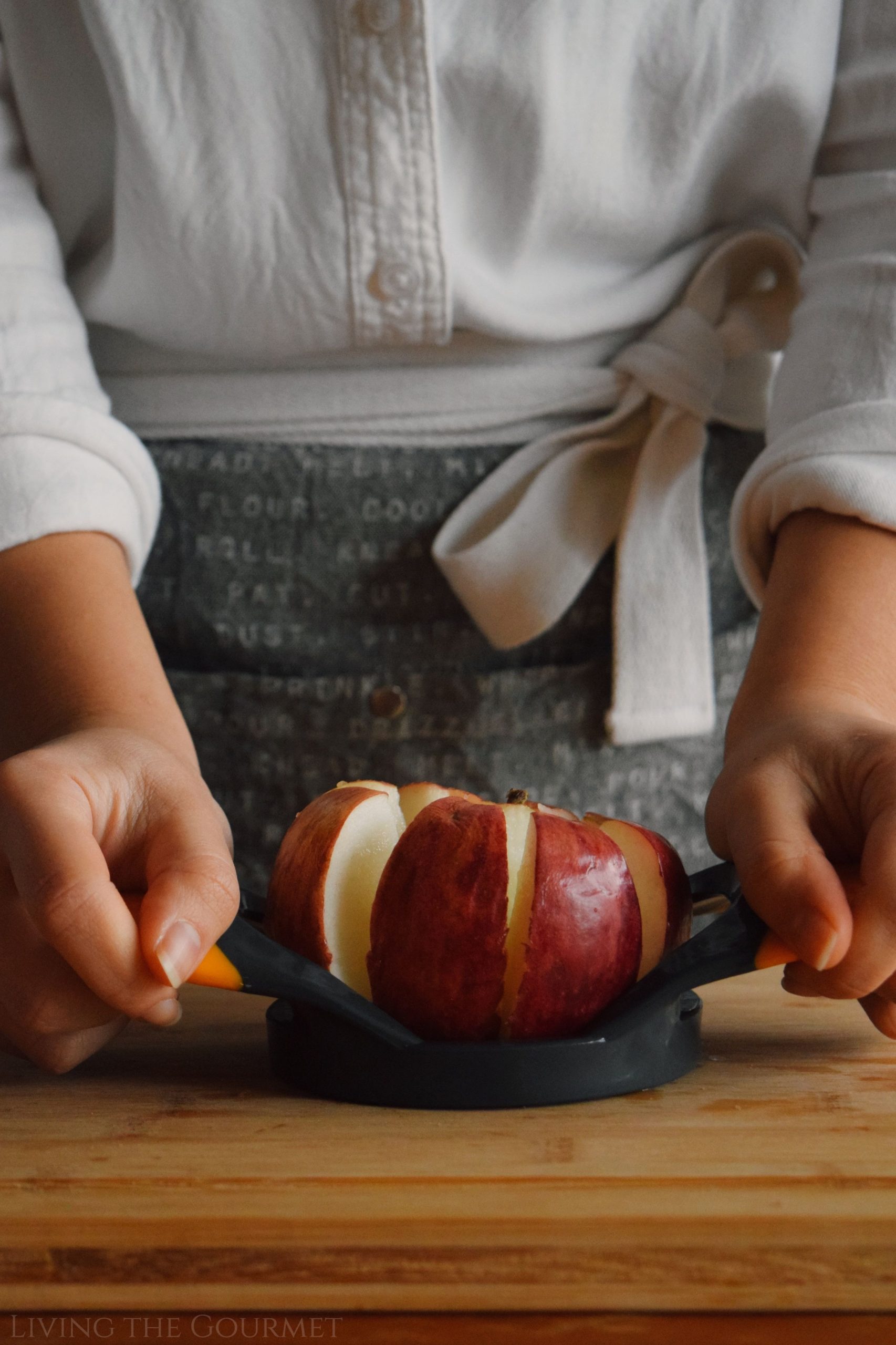 Tips for Making the Perfect Crust
Use cold butter: Cold butter helps create a flaky crust. Cut the butter into small cubes and place them in the freezer for about 15 minutes before you begin making the crust.
Vent the Crust. If you are getting fancy and placing a crust over the top of the pie, you must vent it. This means cutting slits into the top of the crust, usually with a decorative cutter, or sometimes simply with cut-outs. This allows steam from the filling to escape into the oven. If the steam can't escape, it remains trapped in the pie, resulting in excess moisture.
Chilling the dough: Chilling the dough for at least an hour before rolling it out will help keep the dough from sticking and make it easier to work with.
Pre-baking the crust: Pre-baking the crust will help keep it from becoming soggy when adding the filling.
Don't Overwork. Handle the dough as little as possible. Excess handling means excess air. Excess air means a firmer, dryer crust.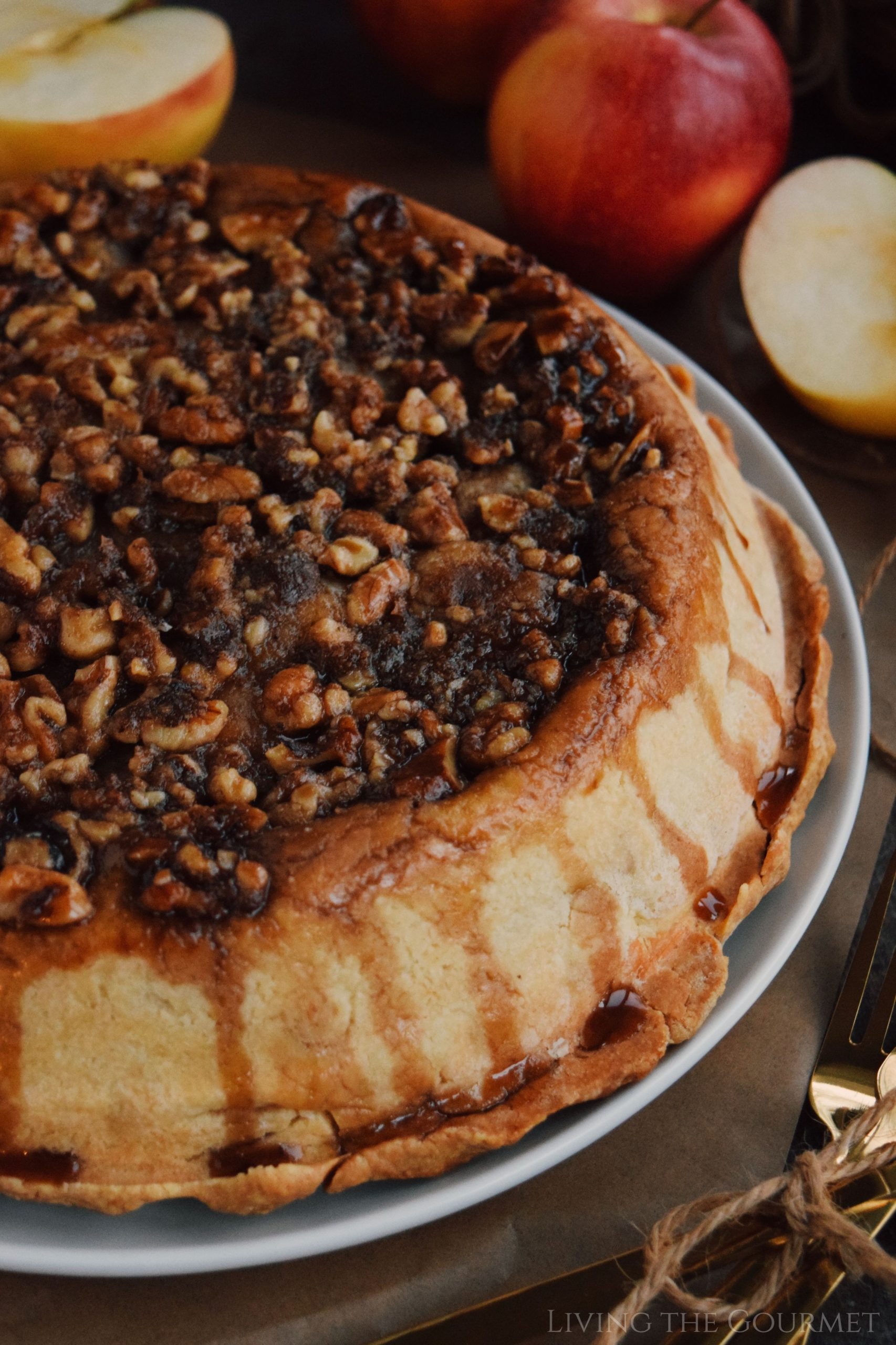 Pairings – What to serve with apple upside pie
Ice Cream. You probably don't need me to tell you that plain vanilla bean ice cream pairs deliciously with apple pie, and the same is true of today's pie.
Fresh Whipped Cream. Dollop of freshly whipped cream, particularly with a drizzle of caramel sauce, is a great way to complete today's pie.
Cinnamon Sugar. Love this stuff. Sprinkle it on with the ice cream or the whipped cream, or simply dust it over the pie on its own.
Specialty Coffee. If you like getting fancy with coffee, such as with Turkish or Moka Pot, today's pie pairs great with all of your favorite fancy coffees.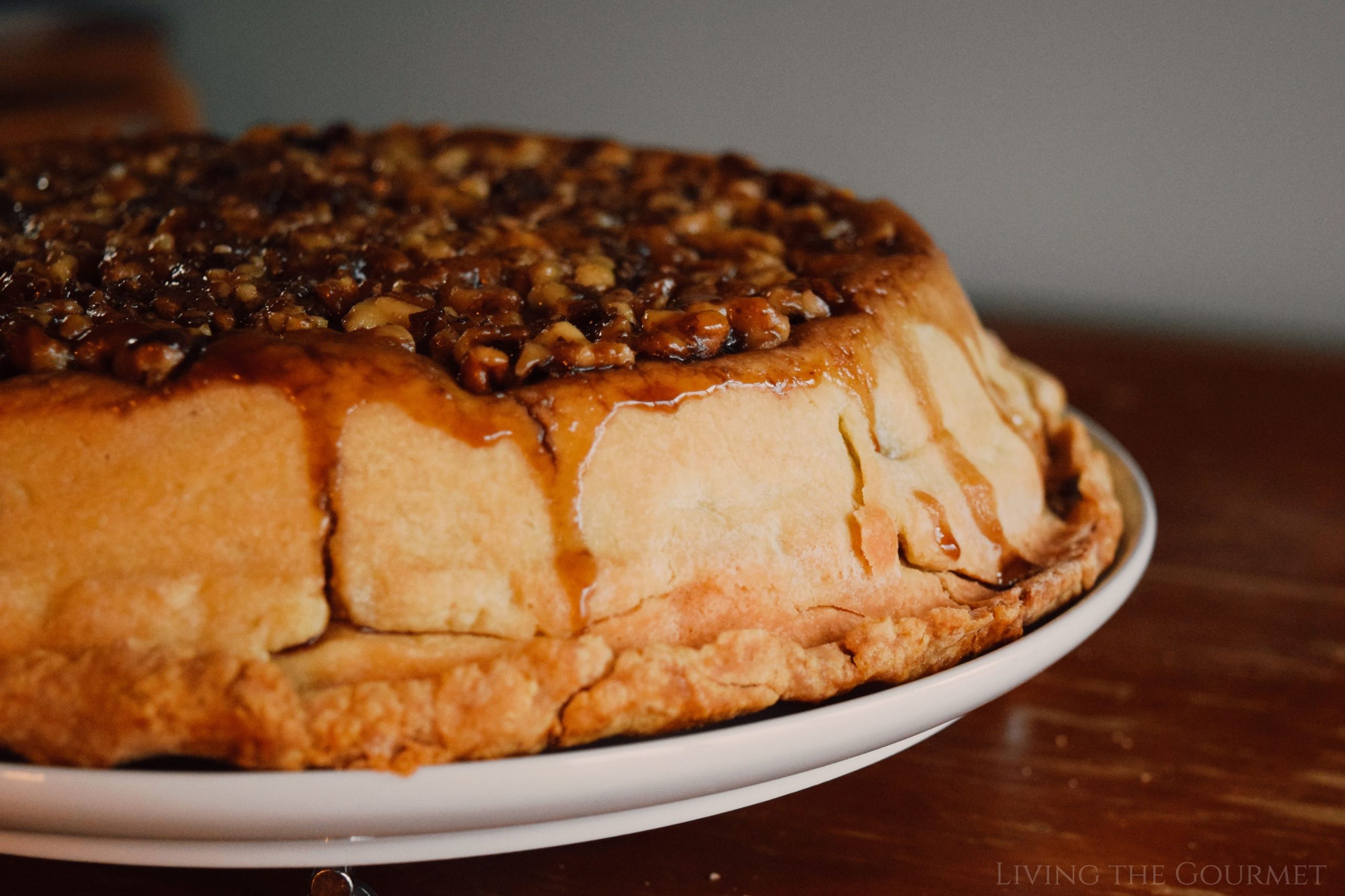 Print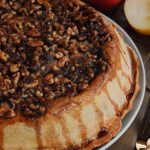 Upside Down Apple Pie
---
Author:

Total Time:

50 minutes

Yield:

1

pie

1

x
Egg wash - 1 egg + 1 tablespoon water whisked together
Sugar, for sprinkling
For the Crust:
2 1/2

cups

AP flour

1 teaspoon

salt

2/3

cup

shortening

2

eggs

2 tablespoons

lemon juice
For the Caramelized Walnut Topping:
2 tablespoons

unsalted butter, melted

1/2

cup

walnut halves

1/3

cup

dark brown sugar
For the Filling:
3

apples, cored and peeled

1/2

cup

sugar

2 tablespoons

flour

1/2 teaspoon

cinnamon

1/4 teaspoon

freshly grated nutmeg

1/4 teaspoon

salt
Zest of

1/2

orange
---
Instructions
For the Filling:
Peel, core, and slice the apples into a large bowl. Toss the apples with sugar, flour, spices and orange zest. Set aside.
For the Crust:
In the bowl of food processor, pulse together flour, salt, egg, shortening, and lemon juice until the dough holds together. Form into a disk and wrap in clingfilm. Refrigerate for 30 minutes or until ready to use.
For the Caramelized Walnut Topping:
Line a 9-inch pie plate with parchment paper and set aside.
In a small glass bowl, mix together melted butter, brown sugar, and walnut halves. Transfer the mixture to the lined pie plate and set aside.
Preheat oven to 350 degrees F.
Divide the prepared pie dough in half. On a well-floured surface, roll out one half of the dough and fit into the pie plate, over the walnut mixture. Fill with the apple mixture.
Roll out the remaining pie dough to place over the filling. Press the edges of the crust and primp.
Prick the top of the crust with a fork, brush with the egg wash and sprinkle with sugar. Place the pie on a baking sheet and bake 30-35 minutes or until nicely golden.
Let the pie rest for about 5 minutes before inverting onto a serving plate. Best when served warm with a little ice cream or whipped cream if desired.
Prep Time:

15 minutes

Cook Time:

35 minutes
Recipe Card powered by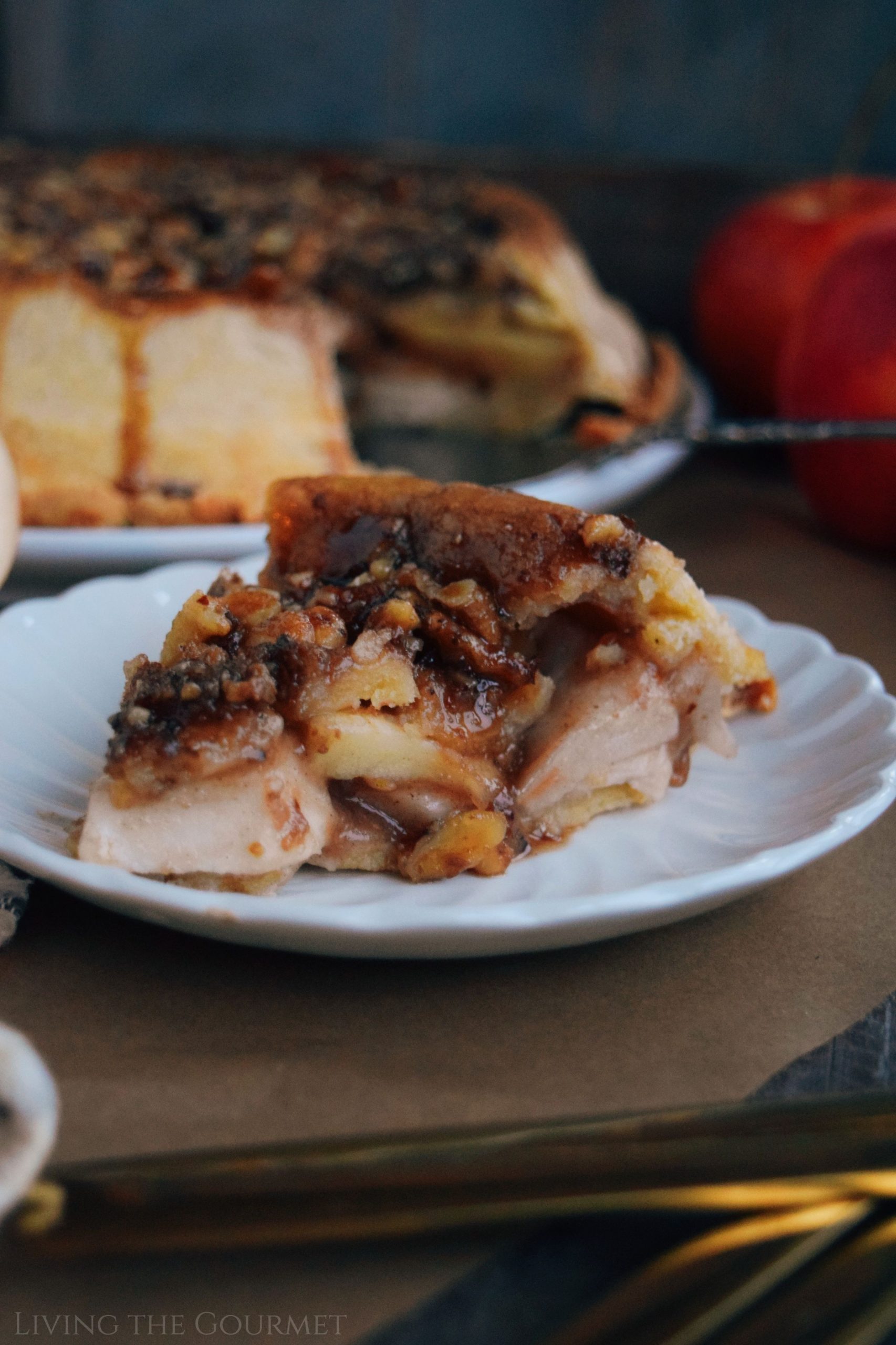 And that's our Apple Upside Down Pie. I hope you enjoyed this recipe as much as we enjoyed bringing it to you.
If you have any questions or suggestions about this or other content, let us know in the comments below. We love hearing from you.
And of course, if you enjoyed this recipe, be sure to like, share and subscribe. It helps more than you can know. Happy Baking!
8