Today's crisp is a combination of my absolute favorite autumn flavors – baked apples, pumpkin spice, and brown sugar, which meld together beautifully beneath a crisped crumb topping.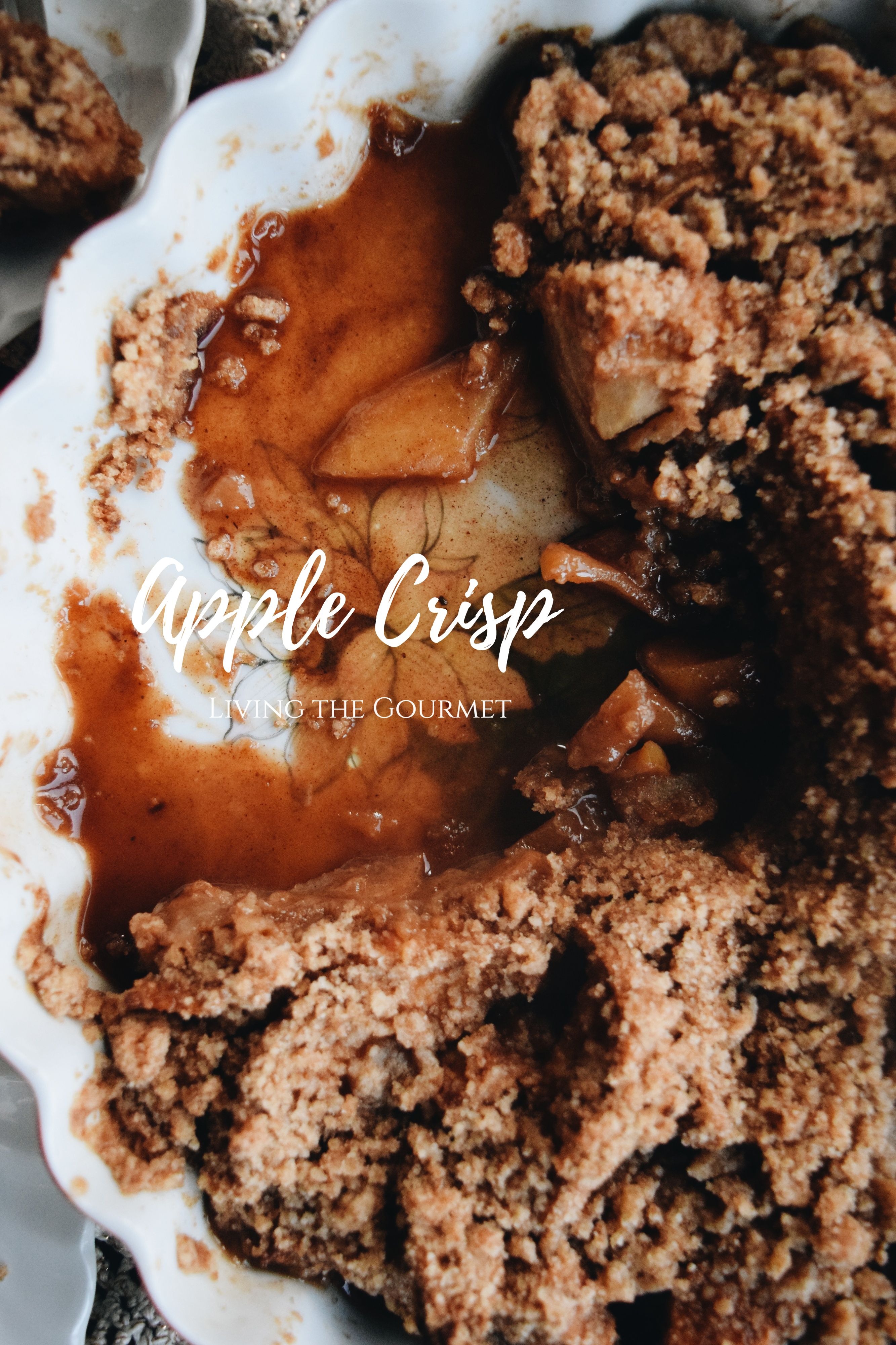 Why You'll Love Today's Apple Crisp
Couldn't Be Easier. Despite its layered flavors and clashing crisp-soft texturing, today's recipe features just eight super-basic ingredients, and a prep process that amounts to 'cut, mix, and bake.' As a result, this is a recipe that's truly accessible to home chefs of all skill levels.
At Home in the Limelight. Paired with coffee and a dollop of whipped cream, today's apple crisp is well able to form the centerpiece of a light dessert spread as the ending note to an autumn dinner party, or as the sweet bite to end off a Sunday dinner.
Comfortable Playing Support. Conversely, today's recipe is easily light enough to play the 'supporting role' to a larger dessert spread, surrounded by pastries, ice cream, and pie.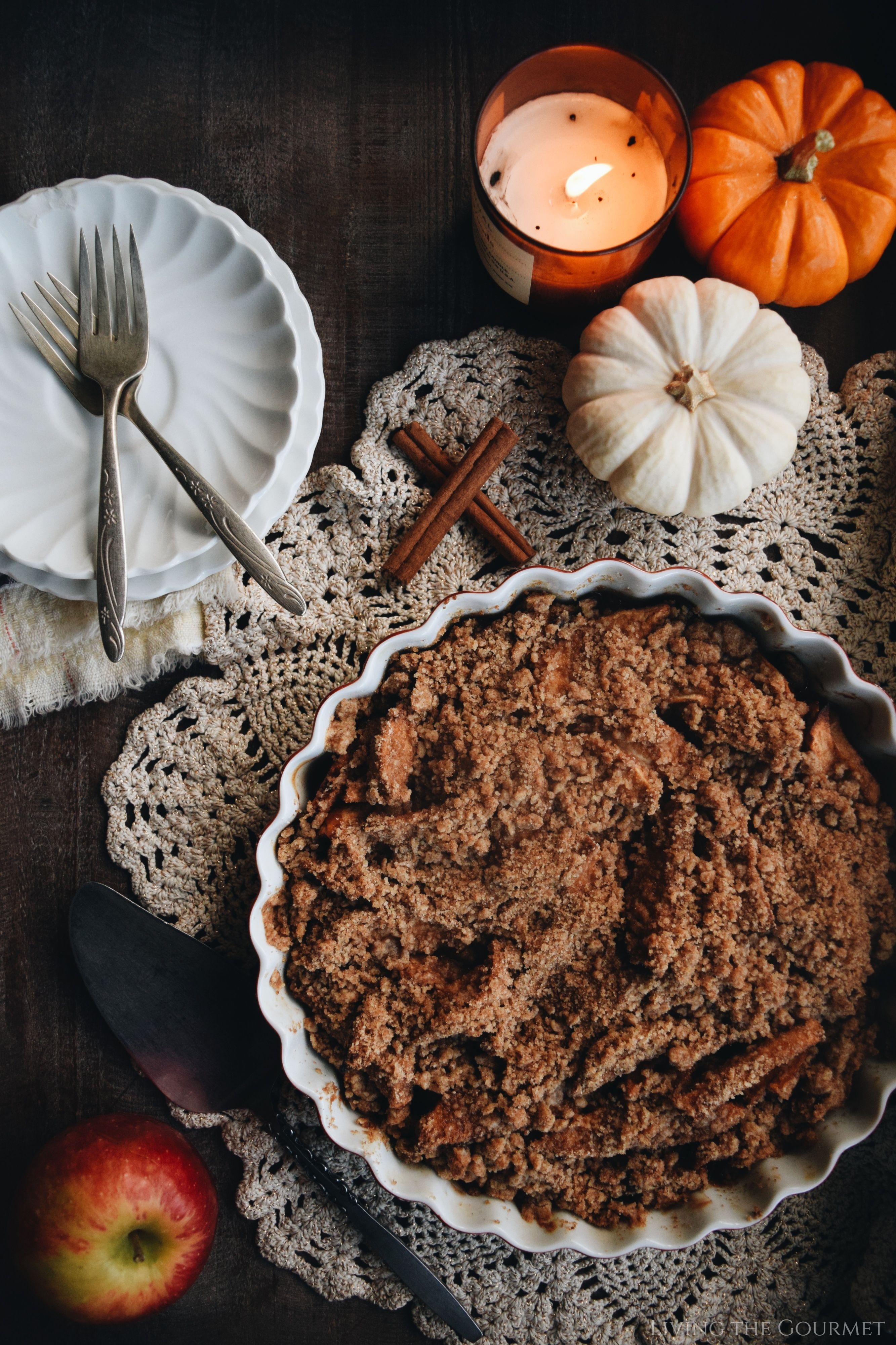 The Art of The Crisp
It Starts With Apples. Some apples are made for eating fresh on their own, others for baking, and still others for 'both.' Red Delicious applies, for example, given their characteristic shape, shiny red exterior, 'thick-yet-palatable' skin, mild sweetness, and 'light crisp' interior make them ideal for eating fresh, but are almost universally considered 'subpar' for baking. Braeburn apples, by contrast, don't truly release their full flavor potential until they've have had a quick go in the oven, this trait combined with their 'crisp-hard' texture, makes them ideal for streusel and pie. Then we come to the famed 'Honeycrisp' apple whose unyieldingly 'crisp-but-not-hard' texture, and 'biting-but-not-overpowering' sweetness makes them ideal for eating fresh, like Red Delicious, but also means they are excellent for baked desserts where their flavor and texture will be 'framed' or 'enhanced' rather than overpowered – which is precisely why we've chosen it for today's crisp.
The Crumb Topping. The crumb topping is what really 'makes' today's recipe, it's the primary 'frame' for the baked apples, and is the biggest factor in the recipe's visual aesthetic. With that said, it's more or less a 'basic' crumb topping, consisting of flour, salt, brown sugar, and butter. That said, there's no escaping having to mix this with your hands because if you mix it in a processor you're going to get an 'even' consistency, which is the opposite of the 'crumbly' and 'uneven' consistency that you're looking for. Also, while you might be tempted to add cinnamon or nutmeg to the crumbs, you'll want to avoid doing so since you already have that in the apple mixture, which in turn means you'll risk overpowering the crisp as a whole. However, feel free to experiment.
The Cream. While this is probably more of a serving suggestion than commentary on the recipe itself, I just had to say that today's recipe isn't truly complete without either an over-generous dollop of thick whipped cream, or a side of vanilla ice cream, which really helps bring out the 'rustic' qualities of the crisp and heighten the ice cream itself.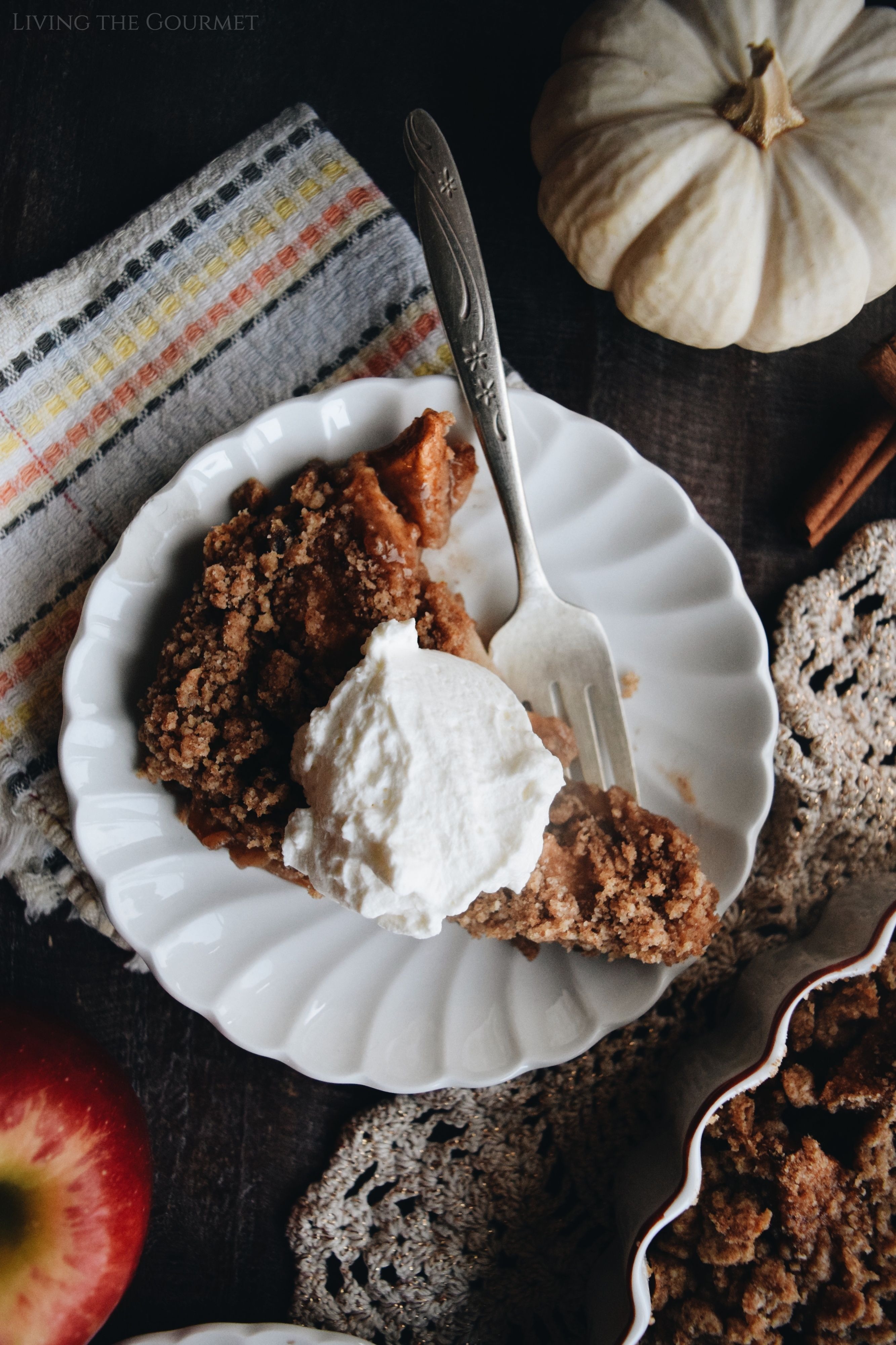 More Great Fall Favorites
1) Pumpkin Spice Coffee. Perhaps the ideal pairing for today's recipe is a delicious cup of homemade pumpkin spice coffee. Grab the recipe here.
2) Pull Apart Cinnamon Bread. A quintessential autumn morning delight, you absolutely have to try this cinnamon bread.
3) White Chocolate Pumpkin Bundt. To complete your repertoire of autumn-themed baked delights, you'll need this white chocolate and pumpkin bundt. Trust me, just try it.
4) No Churn Homemade Vanilla Ice Cream. I mentioned vanilla ice cream a few times today, and so let me take this opportunity to say that making your own ice cream is way easier than you might think, and requires no special equipment. That said, my base recipe for vanilla ice cream is the perfect canvas for experiment with all your favorite flavors and mix ins.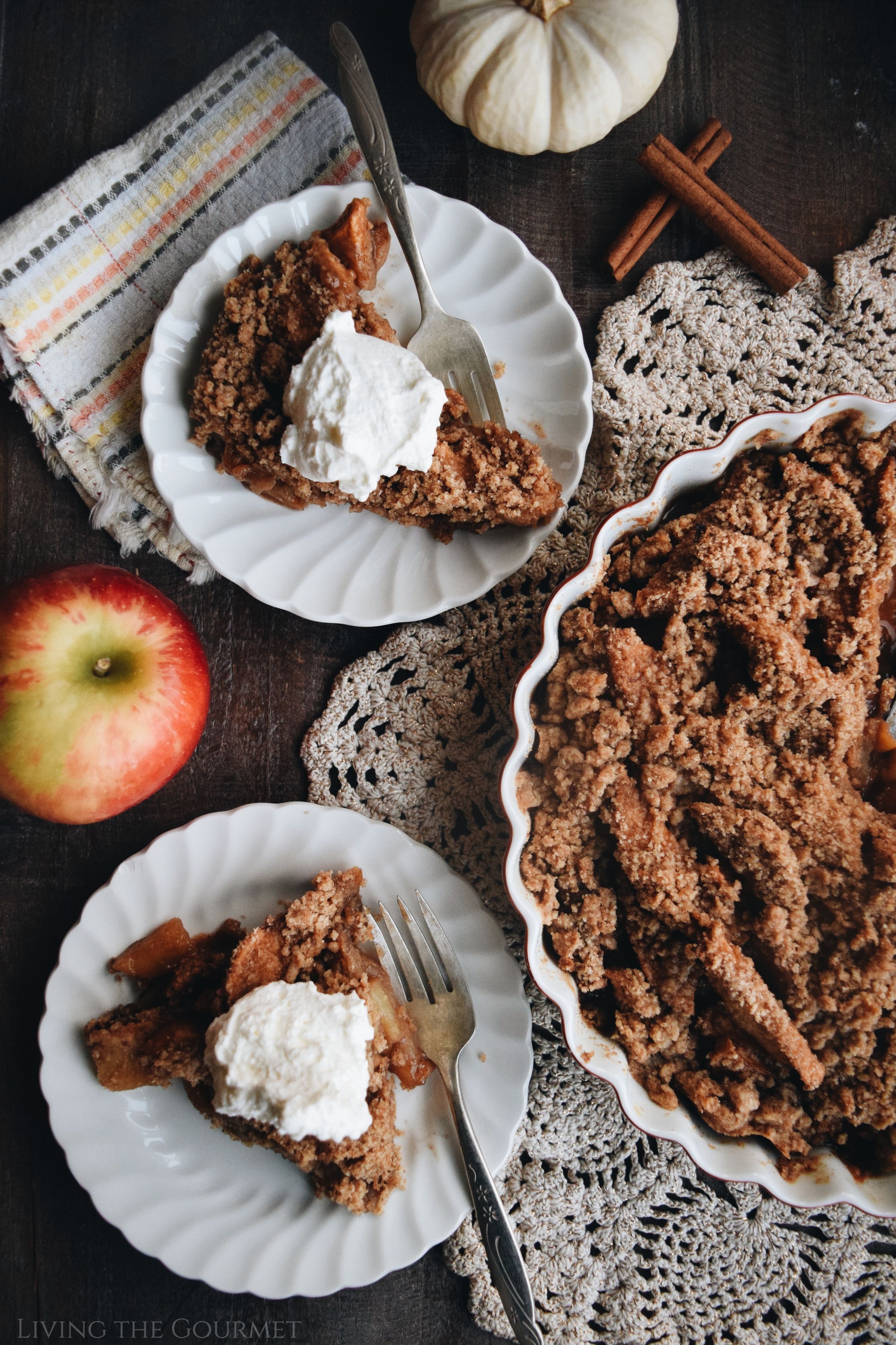 Living the Gourmet
Yields 8
Apple Crisp
10 minPrep Time
45 minCook Time
55 minTotal Time
4.9 based on 17 review(s)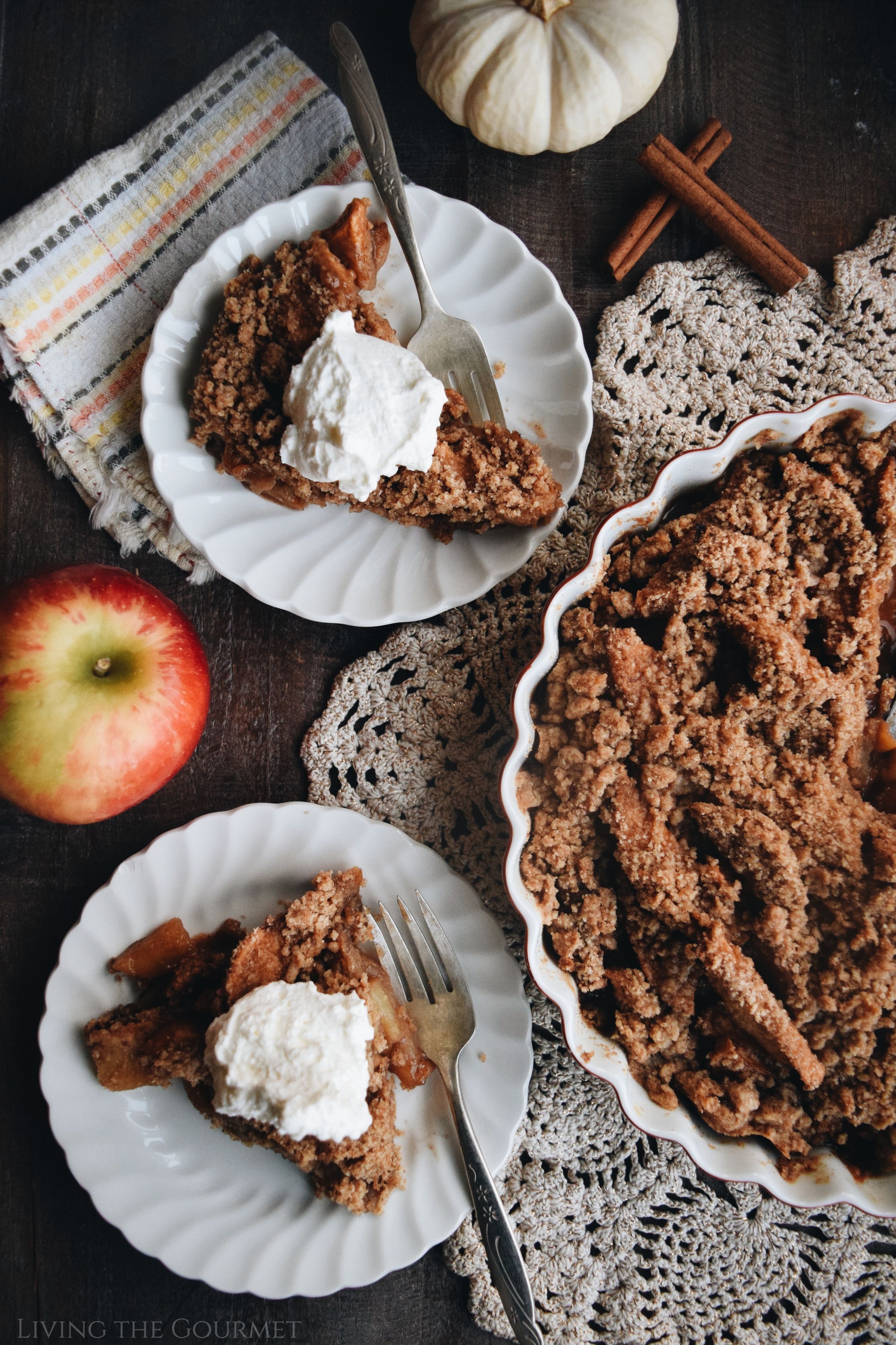 Ingredients
For the apples:

6-7 honey crisp apples- peeled, cored, and sliced
½ cup dark brown sugar
1 teaspoon pumpkin pie spice
1 tablespoon fresh lemon juice
1 teaspoon vanilla

For the topping:

¾ cup AP flour
Pinch of salt
½ cup dark brown sugar
6 tablespoons unsalted butter, softened
Instructions
Preheat oven to 350 degrees F. Butter a tart or pie dish and set aside.
In a large bowl, toss together sliced apples, brown sugar, pumpkin pie spice, vanilla, and lemon juice. Set aside.
In a separate medium bowl, combine flour, salt, brown sugar, and butter. Blend with a pastry blender until butter is incorporated and the mixture is crumbly.
Fill the prepared tart dish with the apple slices and top with the crumb topping.
Bake for 45 minutes until the crisp is golden and the apples are tender.
Serve with whipped cream or ice cream if desired.
7.8.1.2
1358
https://livingthegourmet.com/2019/10/apple-crisp.html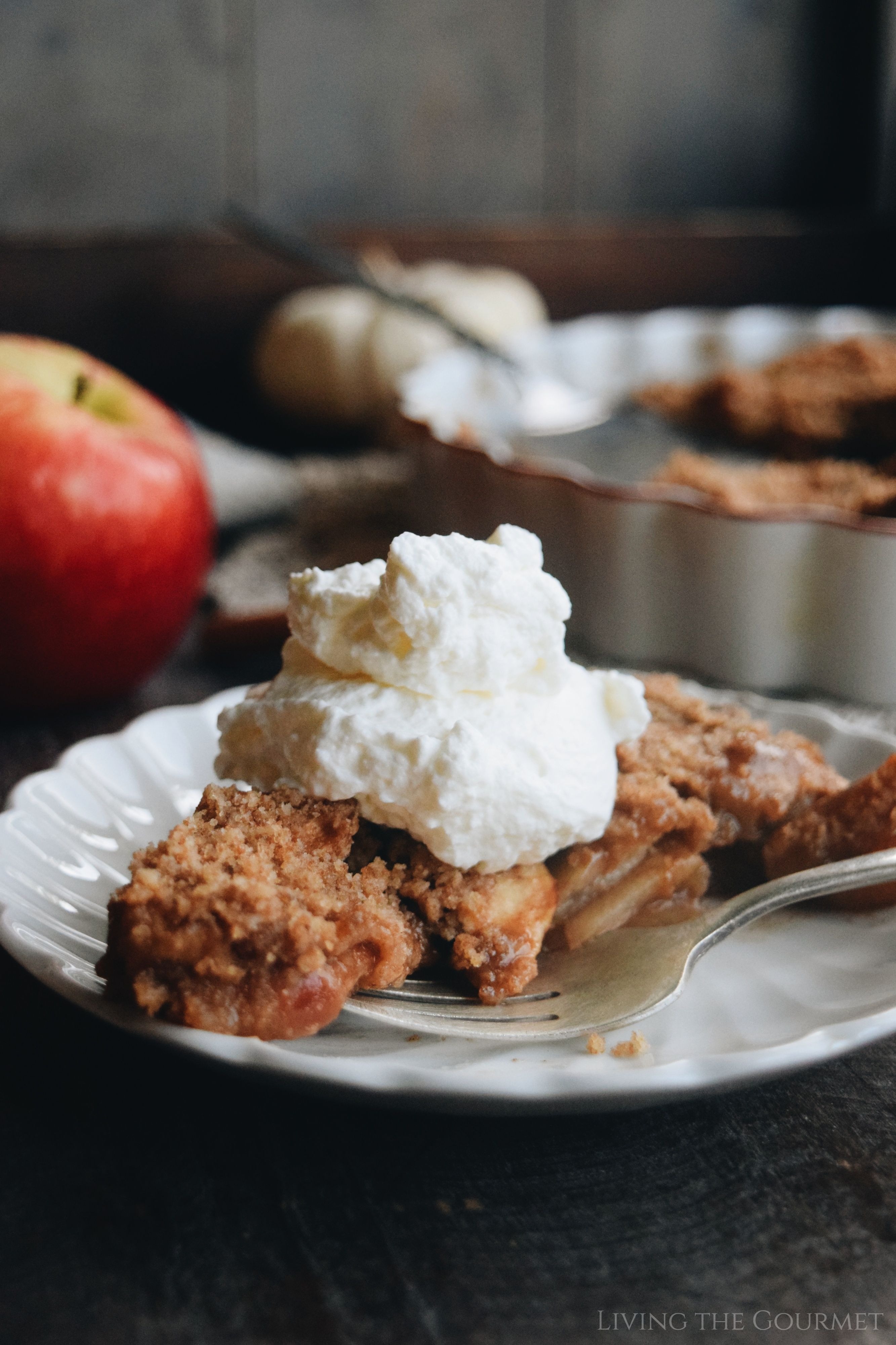 If You Enjoyed Today's Recipe…
Be sure to follow us on Instagram to stay up to date with all things Living the Gourmet, and for more great recipes, tips and tricks.
Did you make this recipe?
If so, let me know in the comments down below, or post a picture to Instagram, or to Pinterest, and I'll give you a shoutout on Instagram, or post your pin to one of my Pinterest boards!
Enjoy with Love!
1