This post has been sponsored by Torani. All opinions expressed are my own.
Freshly whipped cream, strong brewed coffee, pumpkin pie spice, and Torani come together for warm and comforting Fall drink. #ToraniPumpkinTime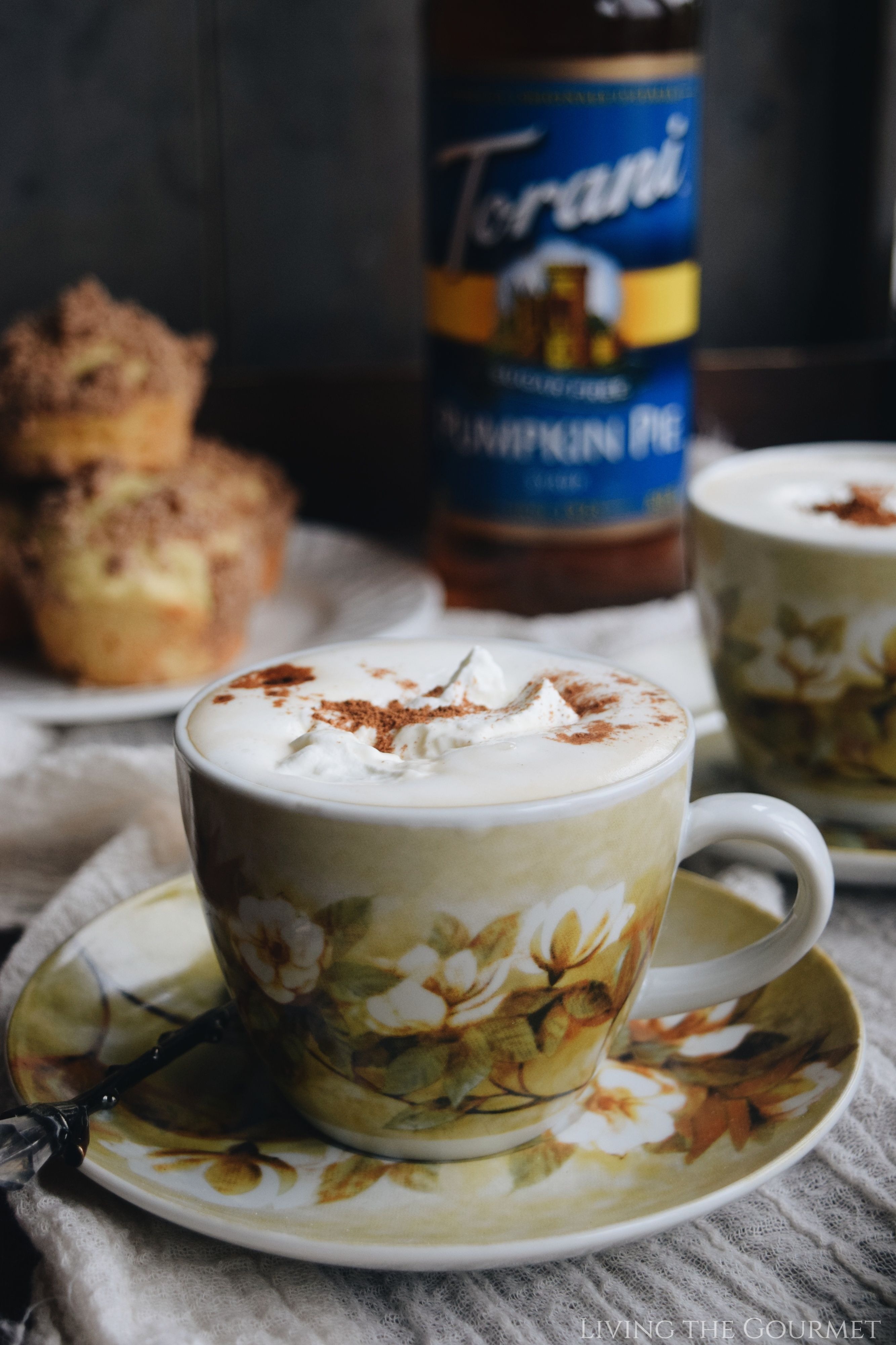 - "How do you take it?"
- "Lots of cream, lots of sugar."
Name that movie.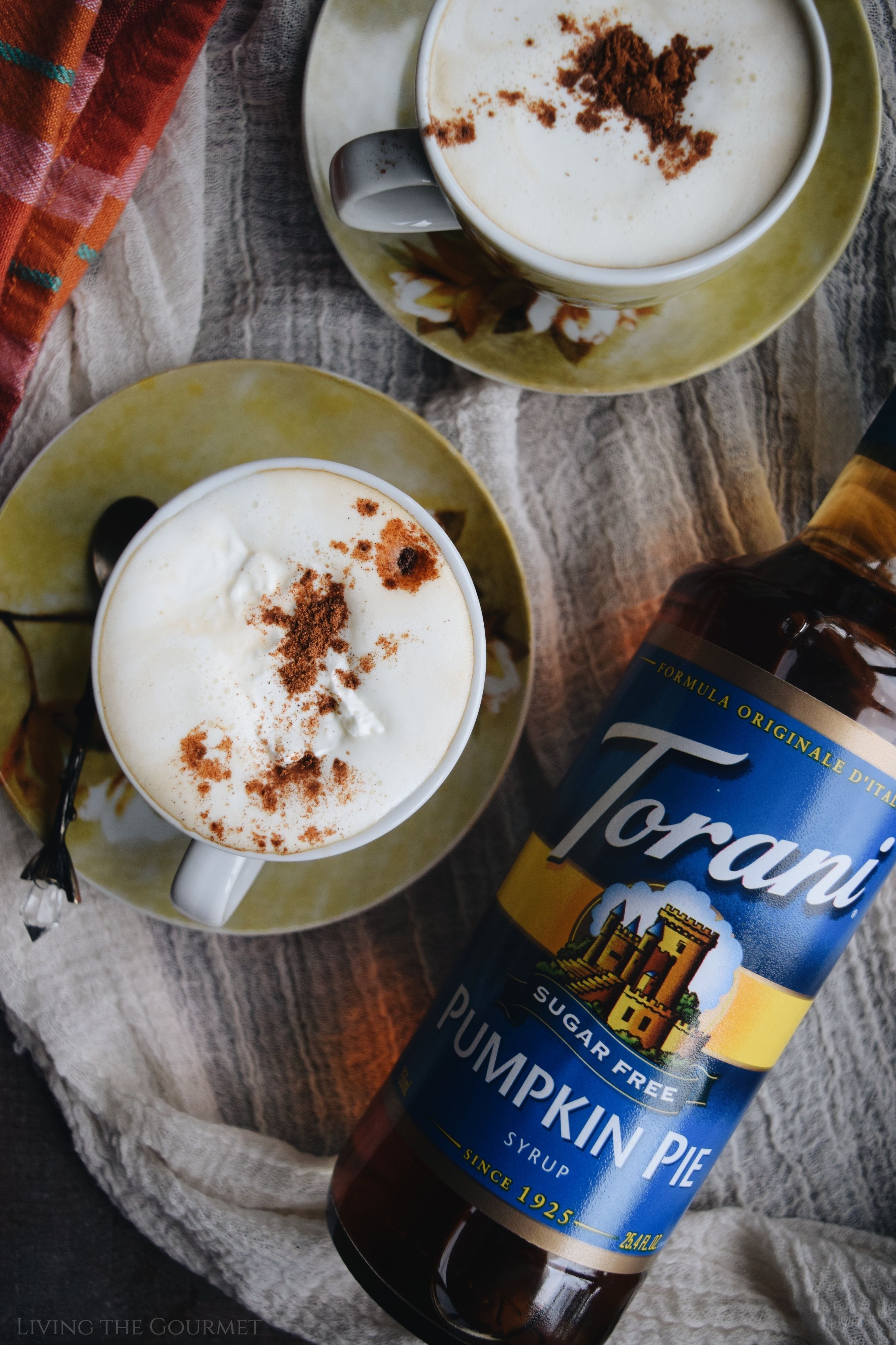 That's one of my favorite scenes from Pulp Fiction. I'll go out on a limb here and say that is one of the finest modern day films made, and to a naive 16 year-old kid who, at the time, had only just discovered the genius of Quentin Tarantino (thanks to Inglorious Bastards), I was so impressed with that film, I watched it again the following night.
Of all the (in)famous scenes from that film, the scene where Harvey Keitel requests a cup of coffee stood out to me the most...says a lot about me, doesn't it? To this day, I think of that scene when I'm 'treating' myself to sugar in my coffee.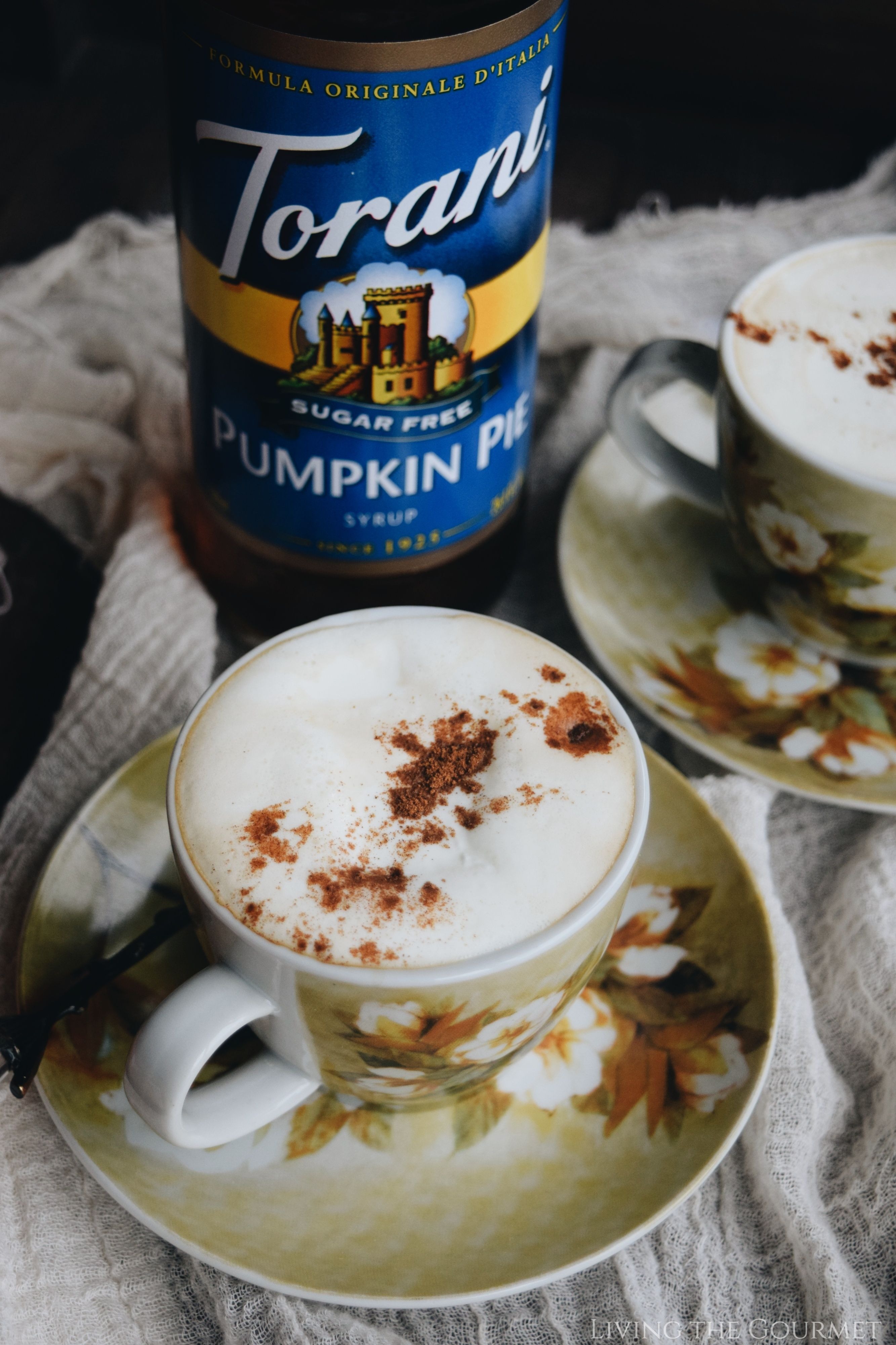 Today's recipe is a bit of a nod to one of my favorite films and I'm taking it upon myself to give it a bit of a Fall makeover with Torani Pumpkin Pie Syrup, which is available in both original or sugar-free options.
Ahh yes, it's that time of year again, where we add pumpkin spice to everything from breakfast to dessert and everything in between, including our drinks. Or is it just me? 🤔
I confess to the dismay of many but the shared elation of most, I am that person who welcomes pumpkin spice season in August. I have zero shame. Summer, I love you, but I love my pumpkin spice lattes more.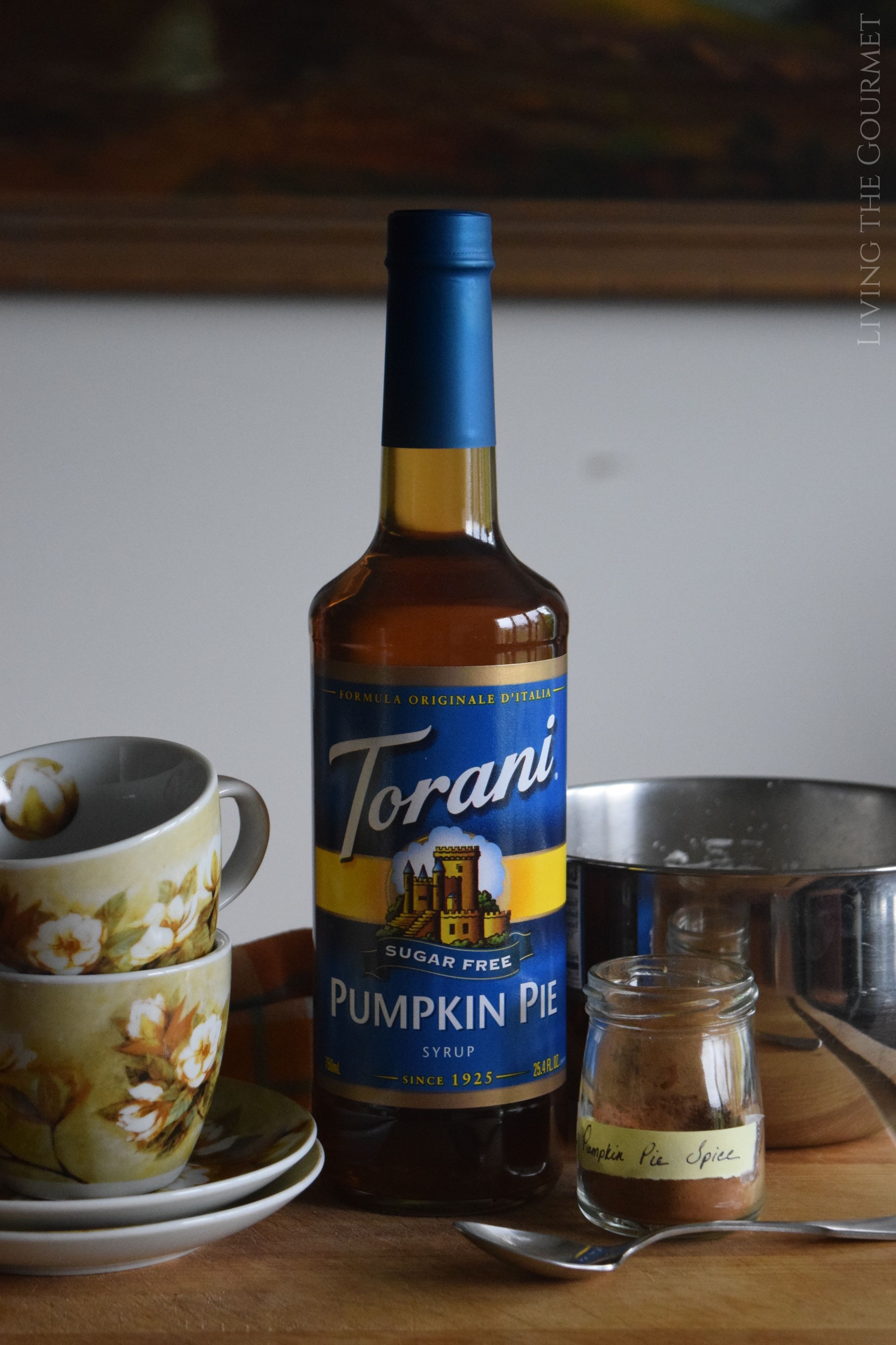 Today's recipe is an at-home version of the lattes you may order out- only it's more convenient, easy to whip up, and has less than half the sugar in it because I'm using Torani Sugar Free Pumpkin Pie Syrup. So, in short, it's just better.
I spent a good amount of time trying to find out the fancy terminology for strong brewed coffee and whipped cream, and shockingly, I couldn't find one.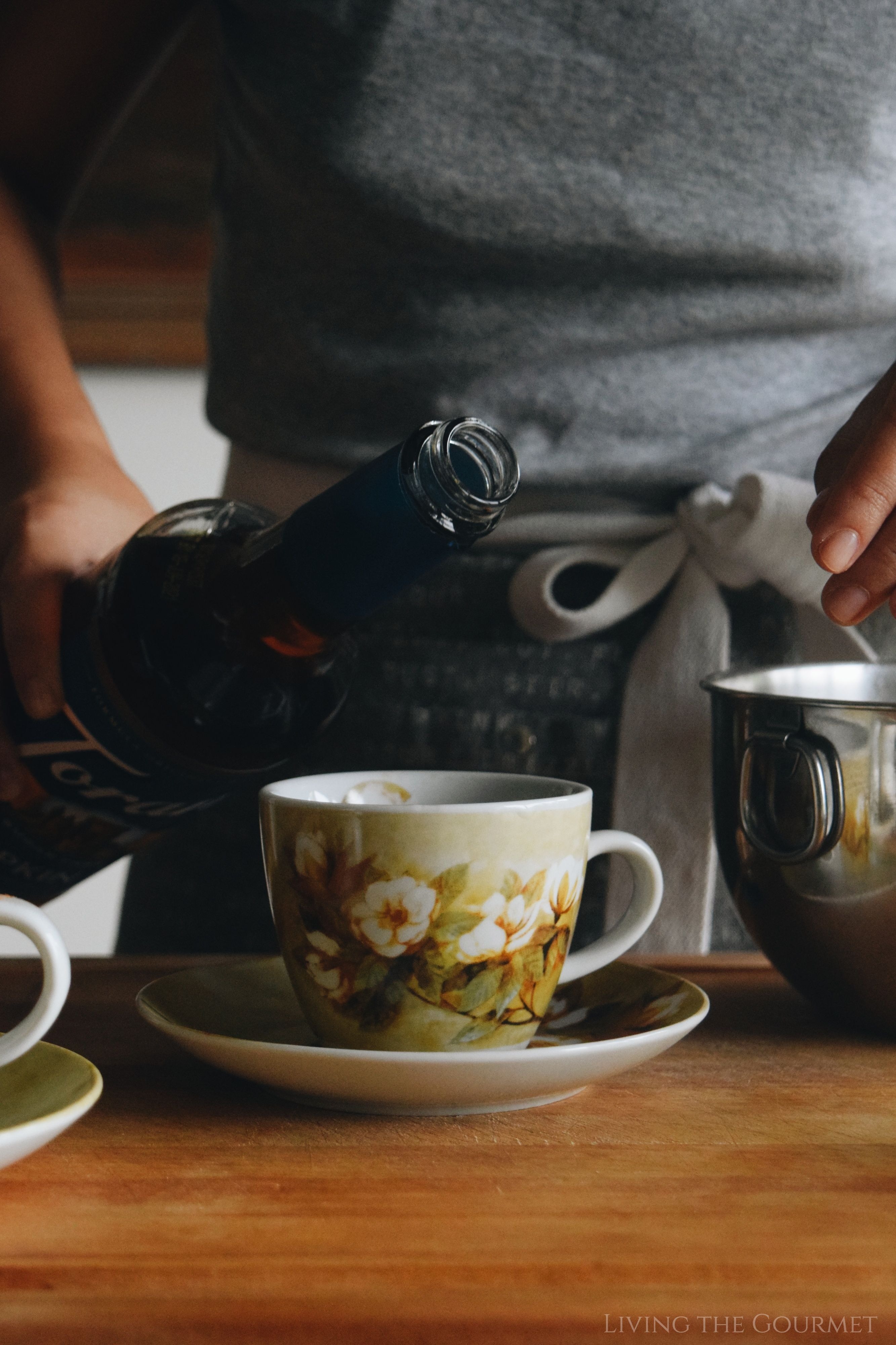 You don't need a fancy milk steamer to get that creamy, frothy topping you see on my coffee. All you need is hot coffee and fresh whipped cream. I finished it off with a splash of Torani, but if you're really enthusiastic (like yours truly) about pumpkin spice, then top it off with a sprinkle of pumpkin pie spice and voila- there you have the easiest way to enjoy a pumpkin spice coffee in the comfort of your own home, any time of day.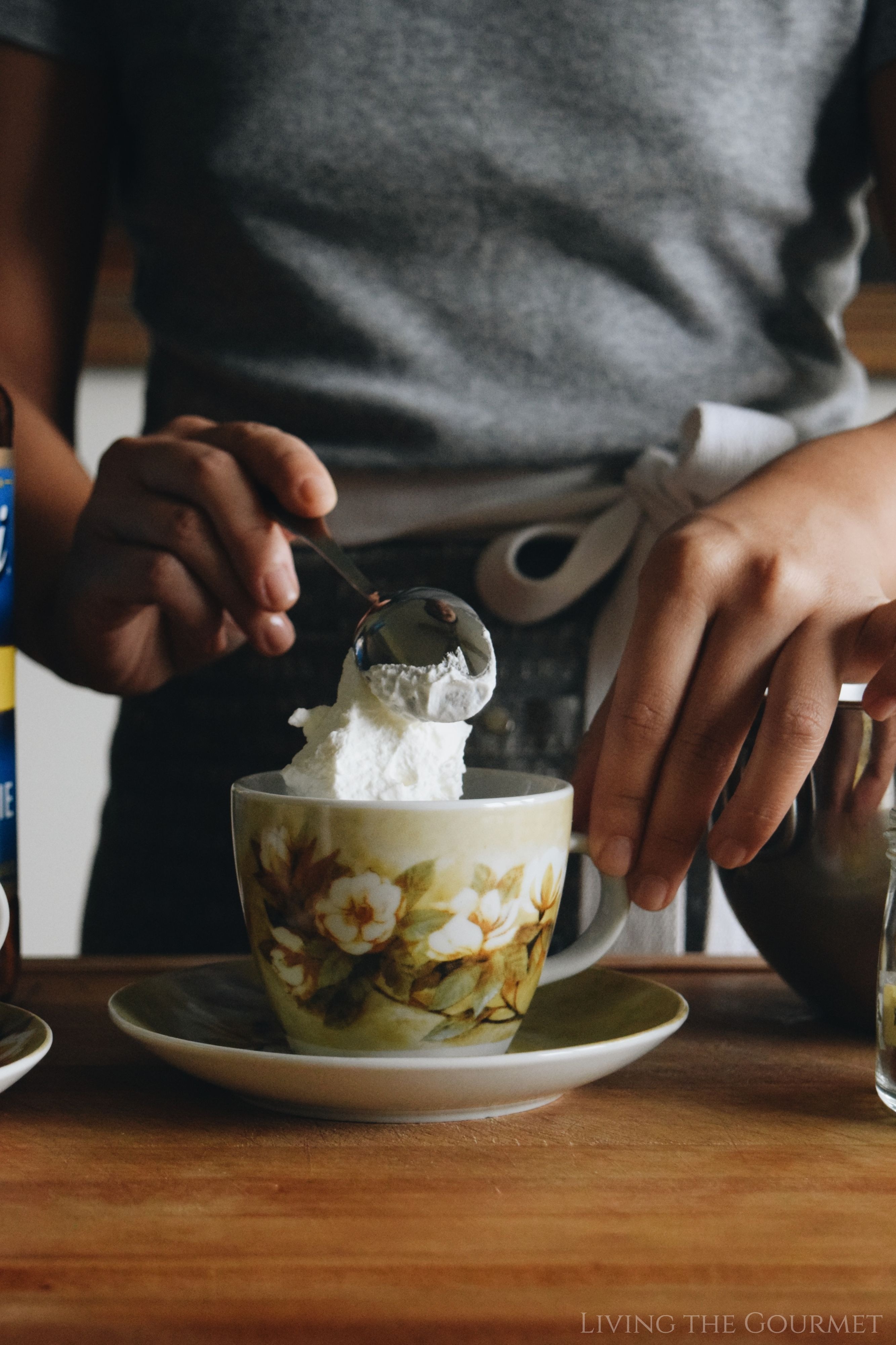 Print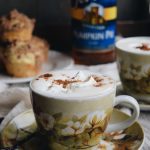 Pumpkin Pie Whipped Coffee
---
Author:

Total Time:

5 minutes

Yield:

2 cups

of coffee

1

x
---
Notes
To make freshly whipped cream, simply whip 1 cup cold heavy cream in chilled metal bowl with 1 teaspoon of confectioner's sugar.
*Alternatively, if you really want to go guilt free, as an alternative to the confectioner's sugar, you can always use 1 cup heavy whipping cream + 2 tablespoons of whichever Torani Sugar Free Syrup to make flavored whipped cream. For traditional, use the vanilla flavor
Recipe Card powered by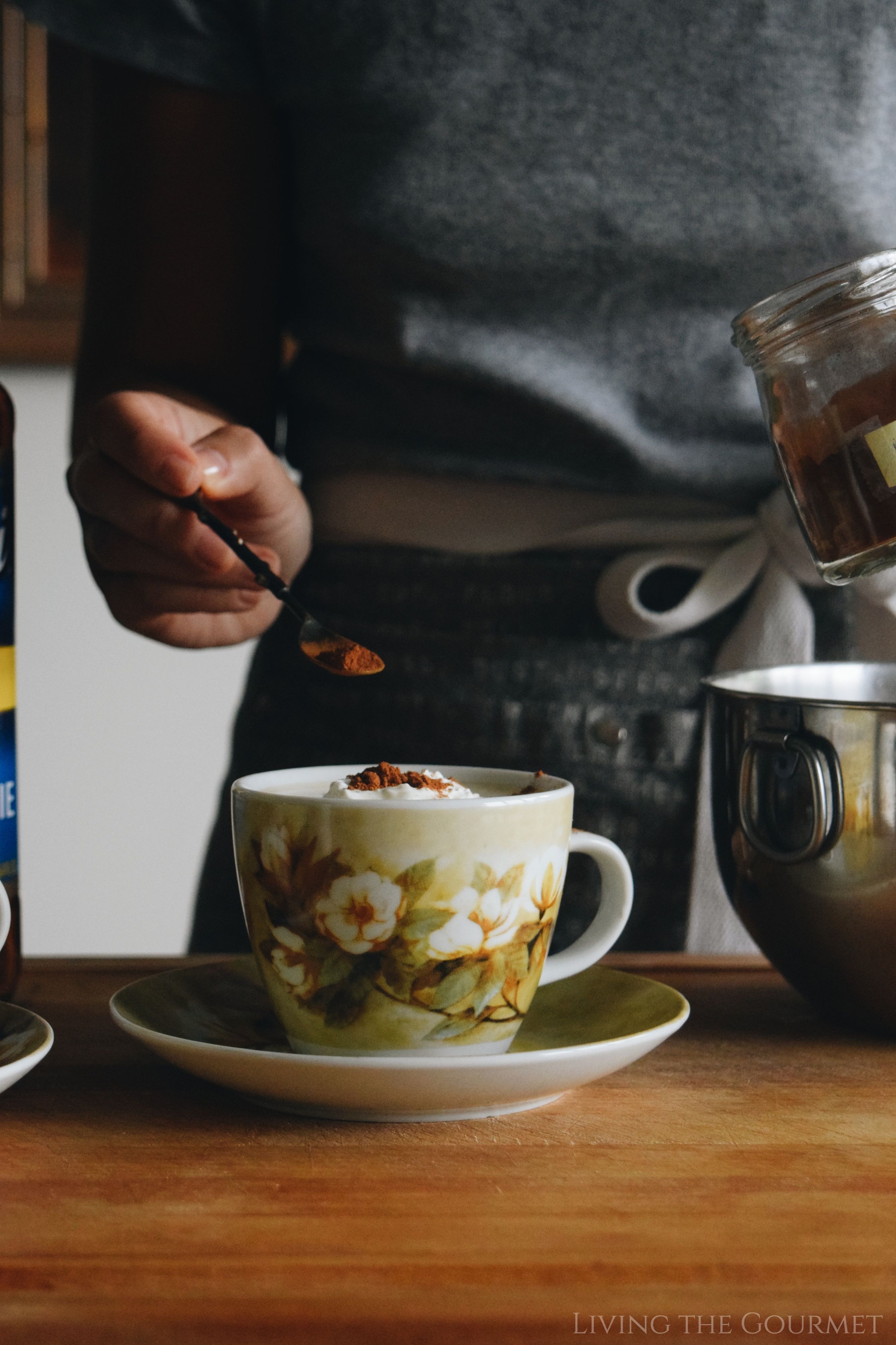 There you have it. A simple recipe for two and in true Mr. Wolf-style, my Pumpkin Pie Whipped Coffee boasts of lots of cream, lots of sugar- minus the guilt. 😉
Be sure to use the Torani store locator and pick up a bottle today at your local grocer, or shop online. Be sure to follow @ToraniFlavor on Facebook or @Torani on Instagram, and search #PSL and #PumpkinSpiceLatte for all the delicious inspirations you'll need this Fall!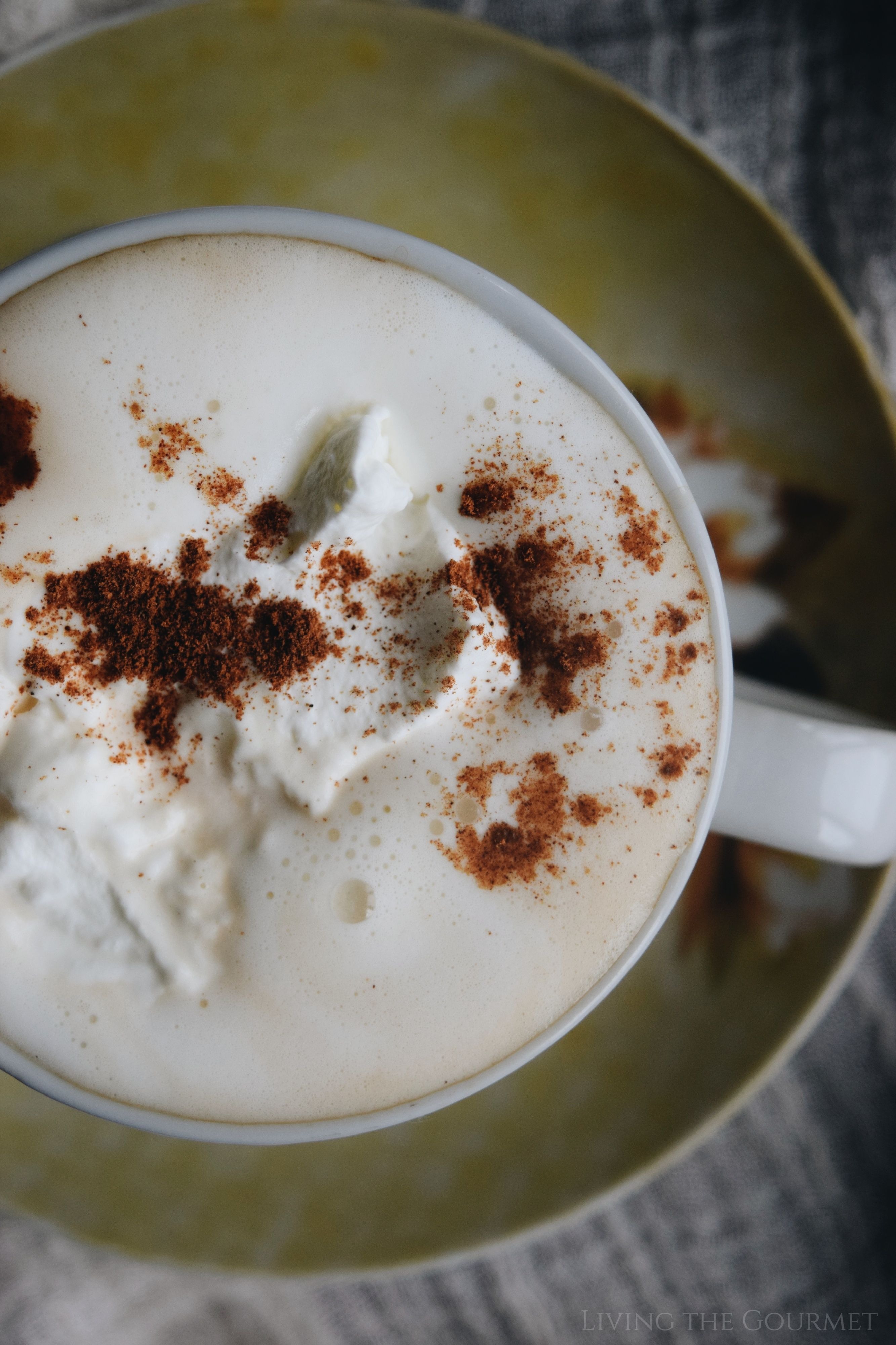 Did you make this recipe?
If so, let me know in the comments down below, or post a picture to Instagram, or to Pinterest, and I'll give you a shoutout on Instagram, or post your pin to one of my Pinterest boards!
Cheers!
1