Today we're preparing a simple vanilla and strawberry cake topped with fresh whipped cream. I absolutely love this recipe for its elegant simplicity, super-basic preparation process, and down-to-earth ingredient list – and I'm positive you will too.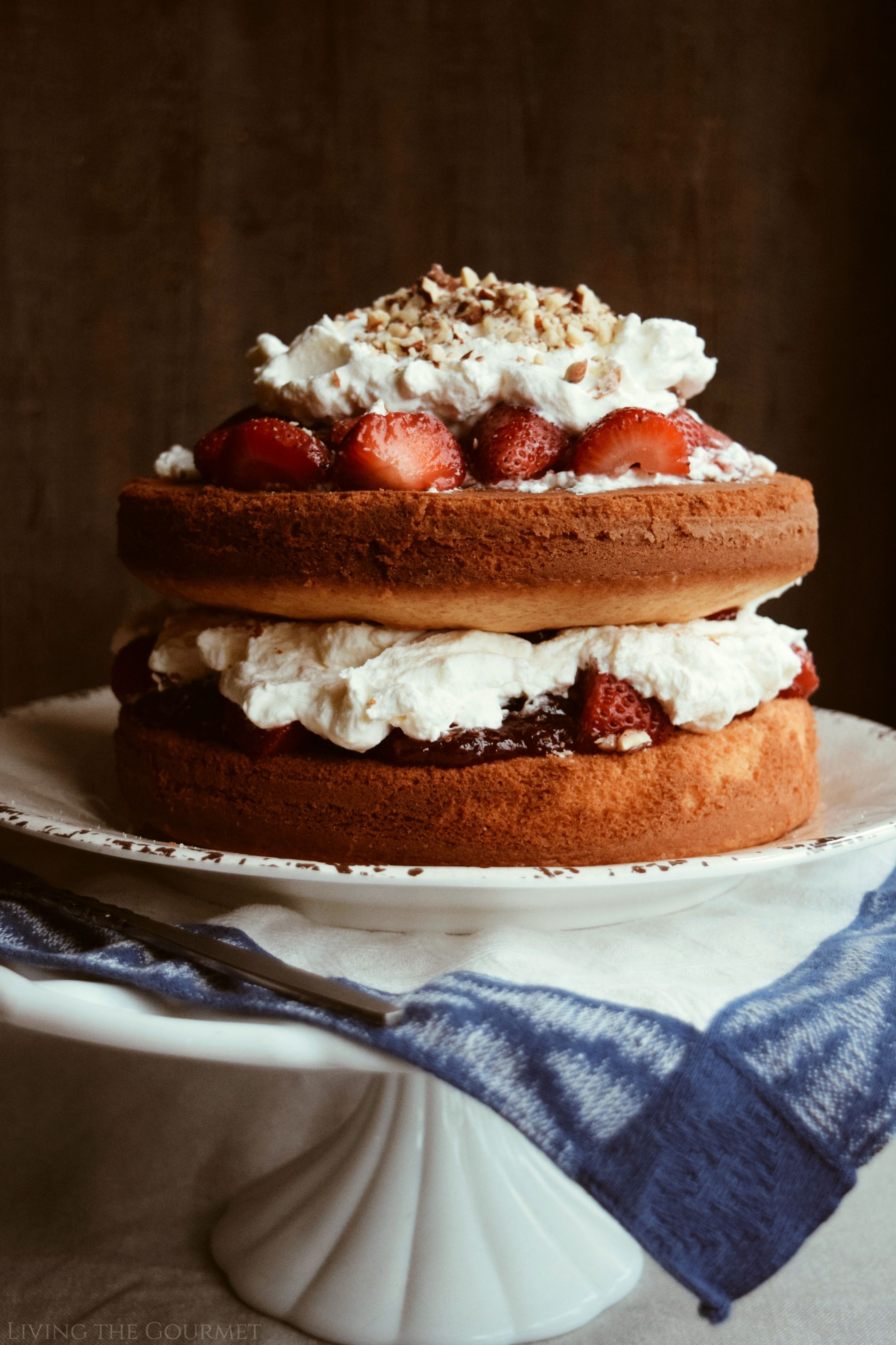 Why You'll Love Today's Recipe
1) Simple Elegance. This cake is the cherry on top of 'Simple Elegance,' and is as much at home ending off a Sunday dinner as it is playing the centerpiece of a dinner party dessert spread.
2) Everyday Ingredients, Everyday Equipment. No obscure ingredients, no complicated equipment, or pastry chef techniques needed. As a result, this is a great cake for whipping up quickly for a dinner party, or for getting your kids involved in the kitchen.
3) Versatile. While this is a perfect 'just because' cake, it's equally at home serving as the end note of a light dinner party, weekend brunch, or luncheon.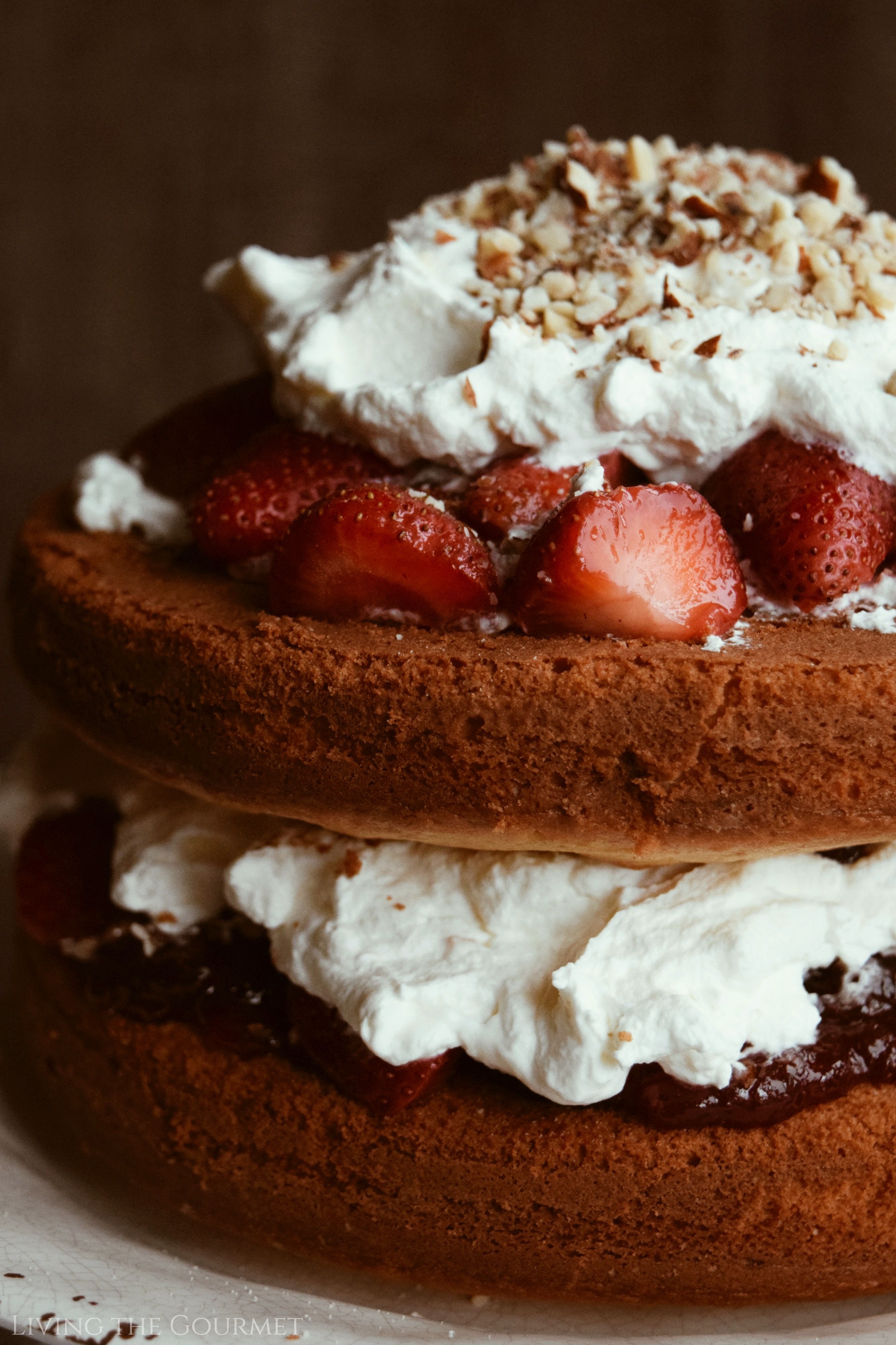 When To Bake This Cake
Cake is one of those things that, as much as we would like to believe otherwise, really 'needs' a reason to exist – especially if you're going through the trouble of baking it yourself. So, here are a few situations and events for which today's cake is simply perfect.
1) Weekend Dinner Parties. If you're dinner party features light food, and perhaps a white wine bubbly or white dessert wine, this cake would feature absolutely deliciously.
2) Lunches. In my mind, the ending dessert of a luncheon should be something on the light side, something that doesn't overwhelm the palate, or weigh you down for the rest of the day. Following that philosophy, this cake is an excellent end note for you next luncheon or brunch.
3) Celebrations. Scaling up the recipe by a factor of two or three to accompany a larger crowd, this vanilla and strawberry cake is a quintessential 'celebration cake' for showers, warm weather birthdays, job promotions, or really any lighthearted celebration.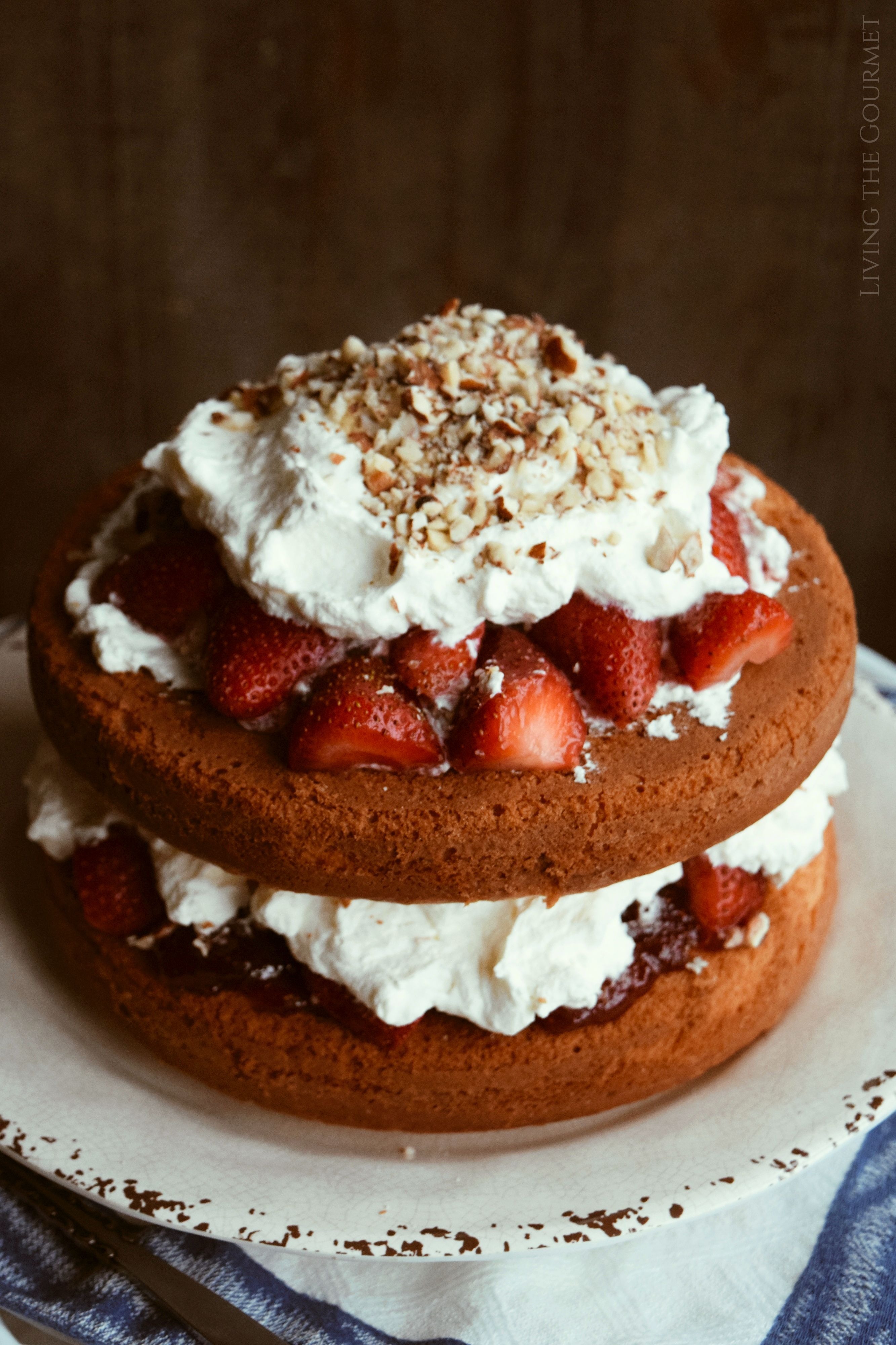 Serving Tips
1) Dessert Wine. Today's cake is a quintessential dessert wine pairing. For example, you might consider something along the lines of the Haak Amnesia or the Hatzidakis Vinsanto.
2) Coffee. Feel free to eye roll at me being Madam Obvious for pairing cake and coffee, but you really want a 'good' cup of coffee to pair with this cake. See my guide for French Pressing a delicious cup.
3) Ice Cream. An accompanying scoop of ice cream would be delicious with this cake, but I'm thinking some contrast would also be a nice addition, something chocolatey with a touch of coffee. Here's a no-churn guide to make precisely that kind of ice cream.
4) Mix It Up. While I prepared today's cake with fresh strawberries, feel free to substitute in your favorite fruit, be it blueberries, peaches, or apricots – or really whatever your heart desires. Feel free to experiment. However, if using bananas, be sure to serve right away – and to finish it right away, since the bananas will go brown rather quickly.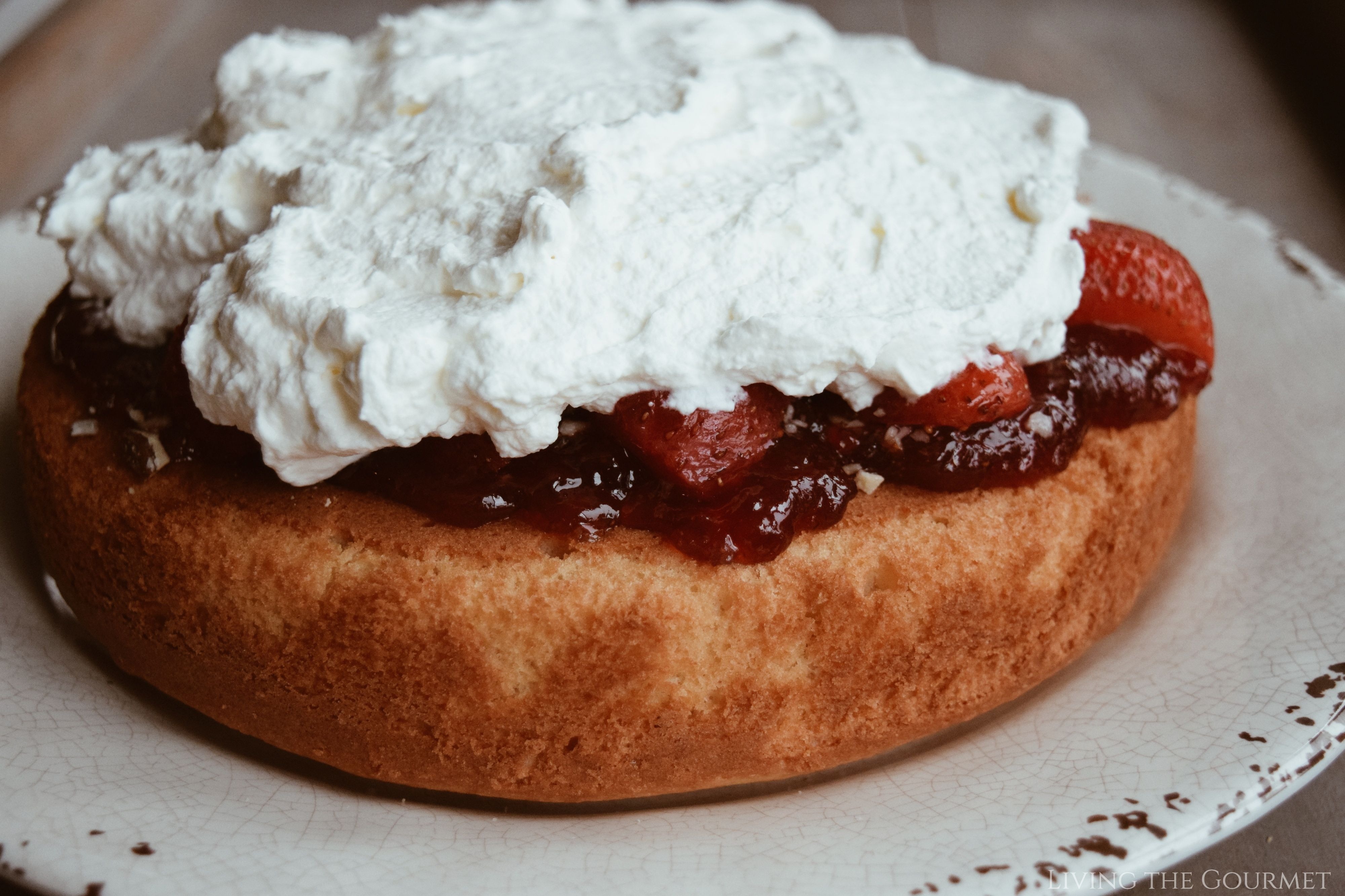 Print
Strawberry & Cream Cake
Author:
Prep Time:

15 minutes

Cook Time:

25 minutes

Total Time:

40 minutes

Yield:

1

two-layer cake

1

x
½ cup

unsalted butter – softened

2 ½ cups

flour

3 tsp

. baking powder

1 tsp

. sat

1 ½ cups

sugar

1 cup

whole milk

1 tsp

. vanilla

2

eggs

1

-quart fresh strawberries – halved
Strawberry preserves

½ cup

of chopped almonds

1

-pint heavy cream

1

tbs. powdered sugar

1 tsp

. vanilla
Instructions
Preheat oven 350 degrees F.
Stir the softened butter in a large mixing bowl.
Sift together the flour, baking powder, salt and sugar and add to the shortening.
Add the milk and vanilla and mix on a low speed; add the eggs and mix for a minute longer.
Butter two nine-inch layer pans and dust each with flour.
Divide the batter between the two pans.
Bake 20 – 25 minutes or until the toothpick test comes out clean.
Cool in the pans for 10 minutes before turning onto racks.
Add a tablespoon of powdered sugar and 1 teaspoon of vanilla to the heavy cream and then whip until peaks form.
Spread two tablespoons of the strawberry preserves, or more if you like, on the bottom side of the first layer.
Top with strawberries, sprinkle with chopped almonds and them cover with whip cream.
Place the topside of the next cake, so that it is flat-side up, (the bottom of the cake is facing up.)
Spread with the strawberry preserves topped with halved strawberries, followed by the whipped cream and sprinkled with the chopped almonds.
Nutrition
Serving Size:

8 pieces of cake
Recipe Card powered by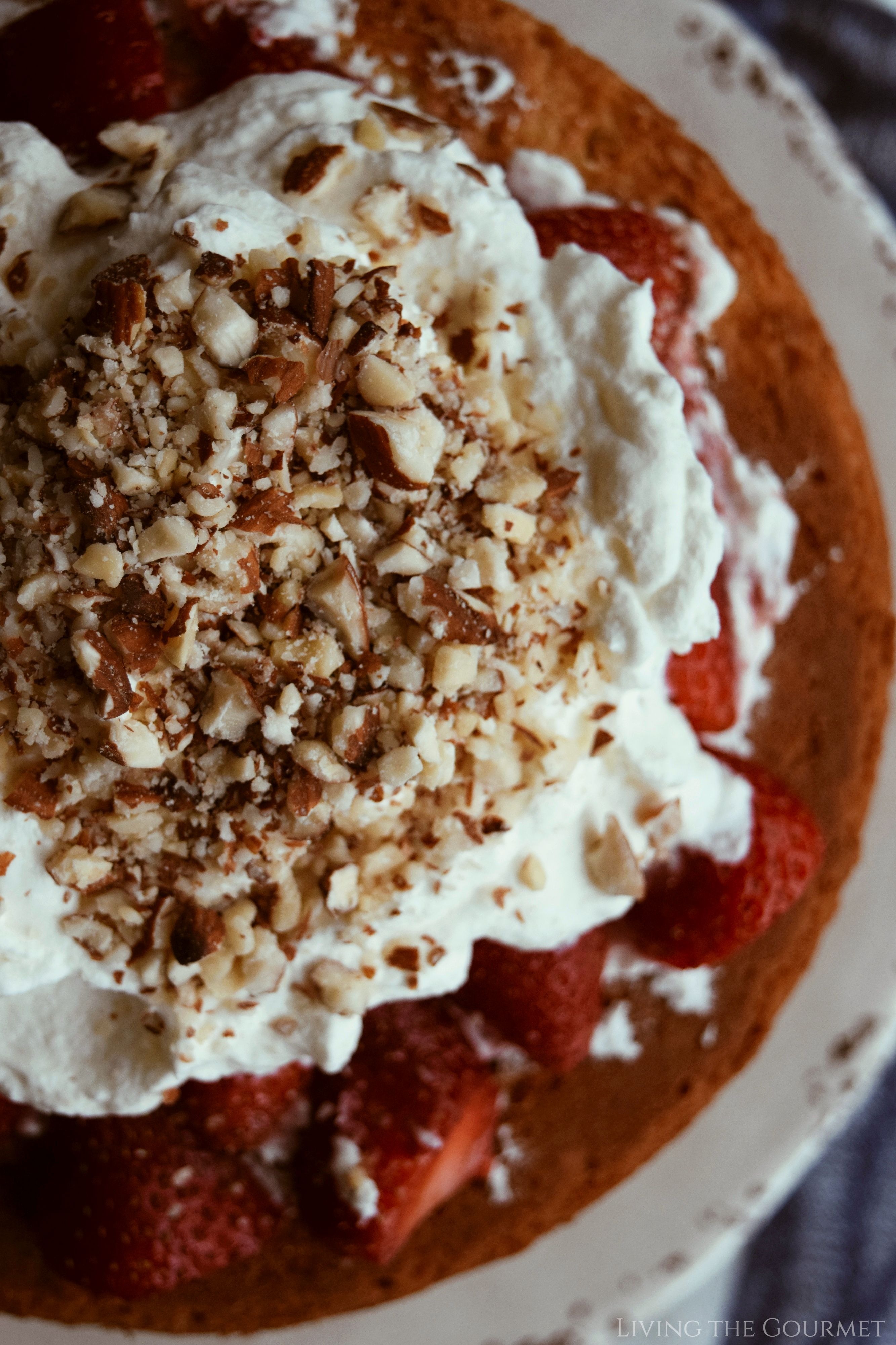 If You Enjoyed Today's Recipe…
Be sure to follow us on Instagram to stay up to date with all things Living the Gourmet, and for more great recipes, tips and tricks.
Did you make this recipe?
If so, let me know in the comments down below, or post a picture to Instagram, or to Pinterest, and I'll give you a shoutout on Instagram, or post your pin to one of my Pinterest boards!
1