This post has been sponsored by In The Raw®. All opinions expressed are my own.
Crispy on the outside, soft on the inside, these warm gingerbread cookies are not only gluten-free, but they are also low in carbs. Treat yourself this holiday season without feeling guilty!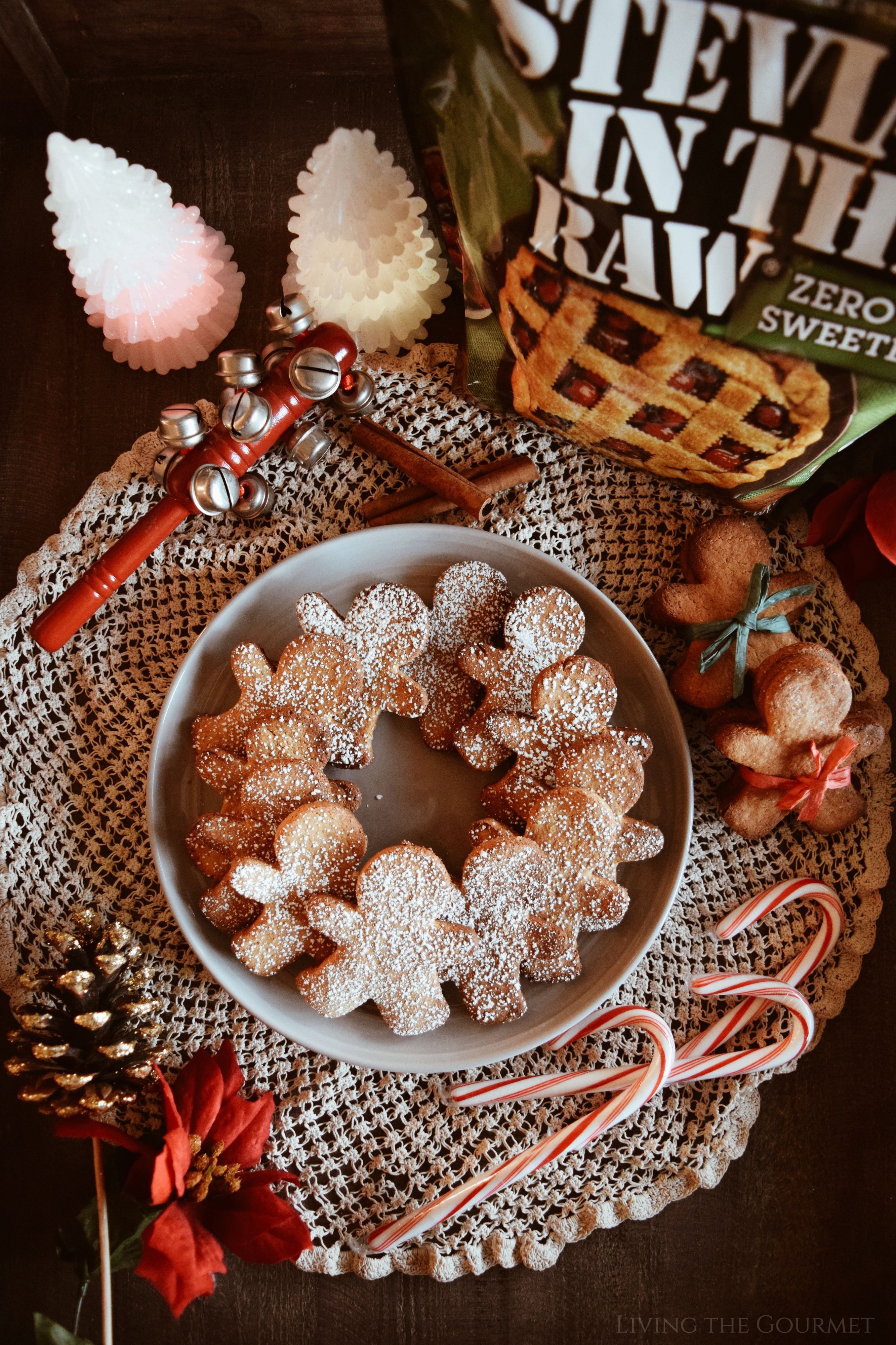 It's hard to believe that Christmas is now less than a week away. Though it may be hard to believe, it's also slightly relieving. I'm looking forward to the holiday rush coming to an end and getting back into a normal routine.
Like most years in the past, it seems Christmas has gotten the better of me. I started out ahead of the game, somehow, however, it was like Christmas decided to throw me a bit of a curveball, or shall I say a rather large snowball...
These days, my hours consist of trying to keep up with work, tidy the house, make my friendly rounds to neighbors and friends all while trying to keep my head above water. That being said, like many of you sitting down to eat a proper meal three times a day hasn't been very practical, and I've been indulging more than I'd like to admit on these butter cookies which never seem to end. Not that I'm complaining...well, maybe I will once the New Year rolls around and we start making resolutions.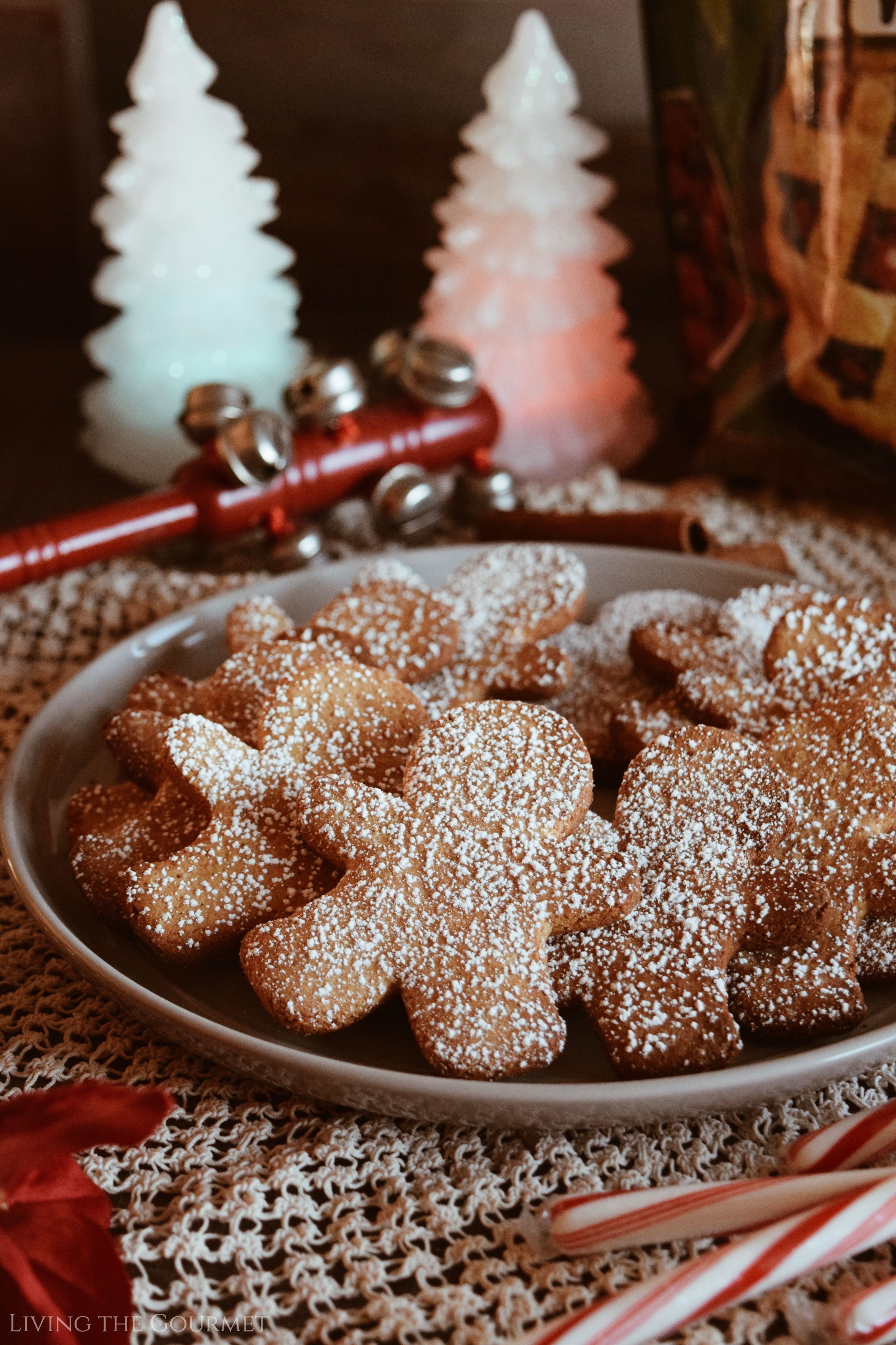 It seems like I make the same resolution every year, and it's become something of a vicious cycle now. Completely unfair if you ask me, that New Year's immediately follows Christmas.
I've spent a month baking away, stealing cookies when no one is looking, telling myself, "Oh Catherine, the holidays only come once a year! Treat yourself and enjoy! Life's short!". Somehow, I feel like I've heard that little voice inside my head echoing that last bit more than just once this year...yet, I digress.
Depending on your mindset or overall outlook on life, you may think that it's poetic, New Year's following a long month of hibernation and merry feasting- or if you are like me, it feels a lot like setting yourself up for failure.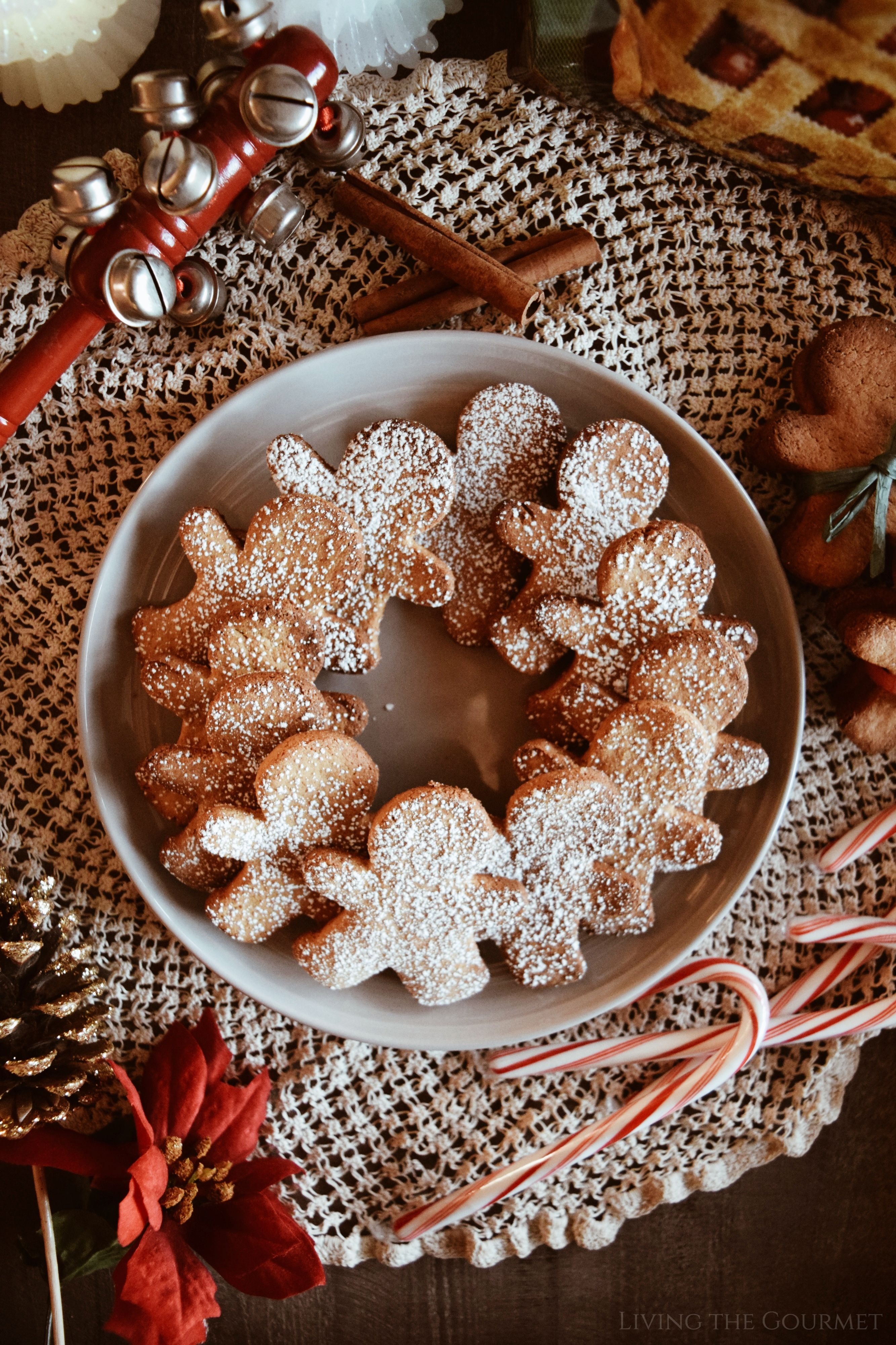 On that jolly note, allow me to explain today's recipe.
Sure you may be thinking after that 'pep-talk', "Oh look! Another cookie recipe!" and you may be right, but you see, after thinking long and hard about what I just spoke about, I came to thinking, "There must be a better way than this. A way to enjoy your cookie and eat it too."
Today's recipe is not only gluten-free, but I also took it a step further making it low-carb which means there aren't any refined sugars or high-carb sweeteners. This past year my daughter has been dabbling in the Keto diet and naturally, I guess you could say a few of her habits have worn off on me. Not that I'm in any way giving up carbs, but I am more mindful of what carbs I am taking in.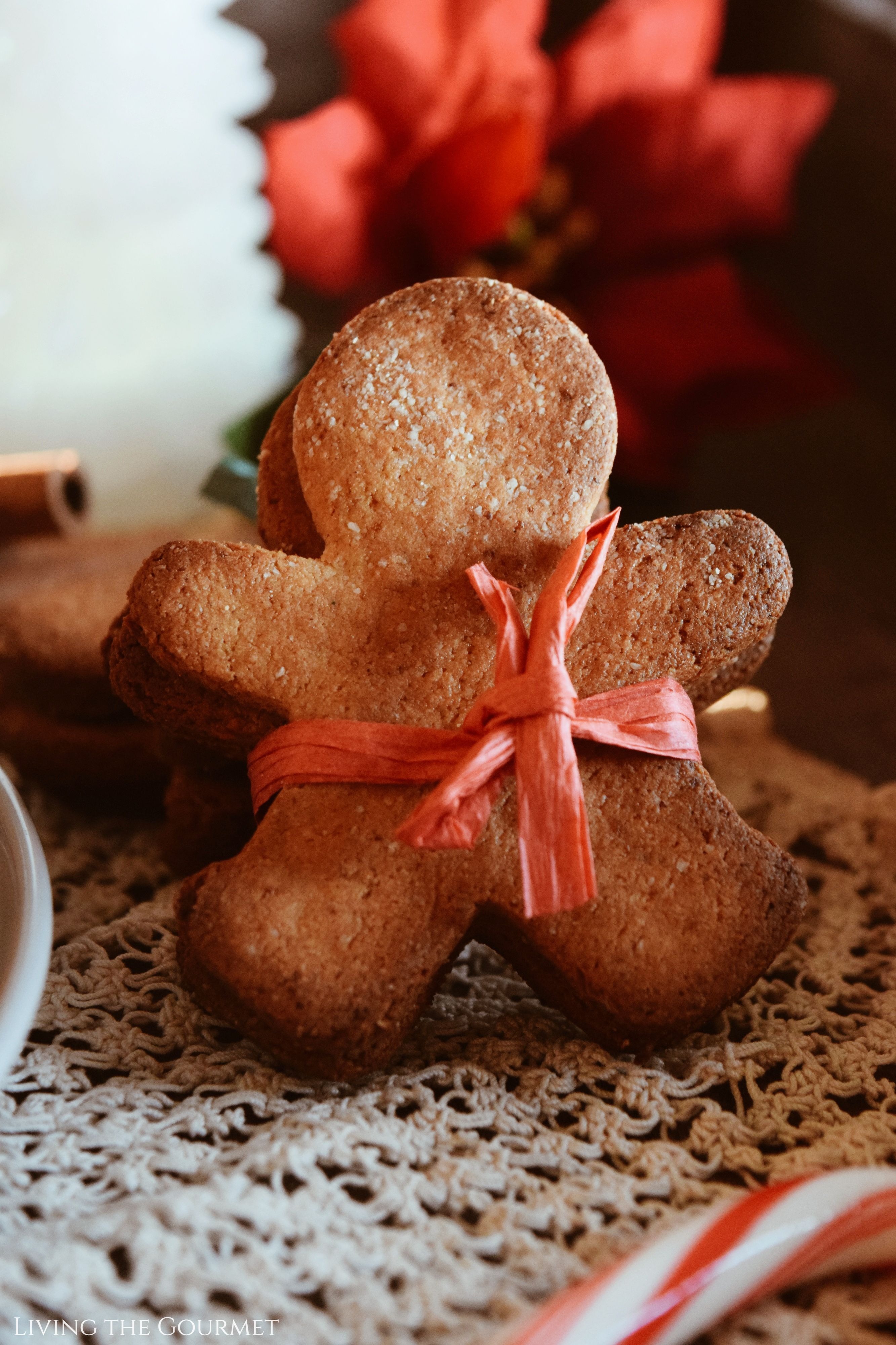 Stevia In The Raw® contains extracts from the sweet leaves of the stevia plant, which means it is completely natural and contains zero calories with only 5 carbs per serving.
Now, when baking with Stevia In The Raw® Bakers Bag, it is recommended that the user replace only about half of the sugar in order to achieve the proper browning, rising and caramelizing that only sugar can provide.
With that said, these gingerbread cookies taste just like the classic ones we all love. They stay soft inside with a nice snap on the exterior. I used a blend of cloves, cinnamon, nutmeg, and lots of ginger. To achieve that classic deep, rich coloring, only a bit of molassess is needed.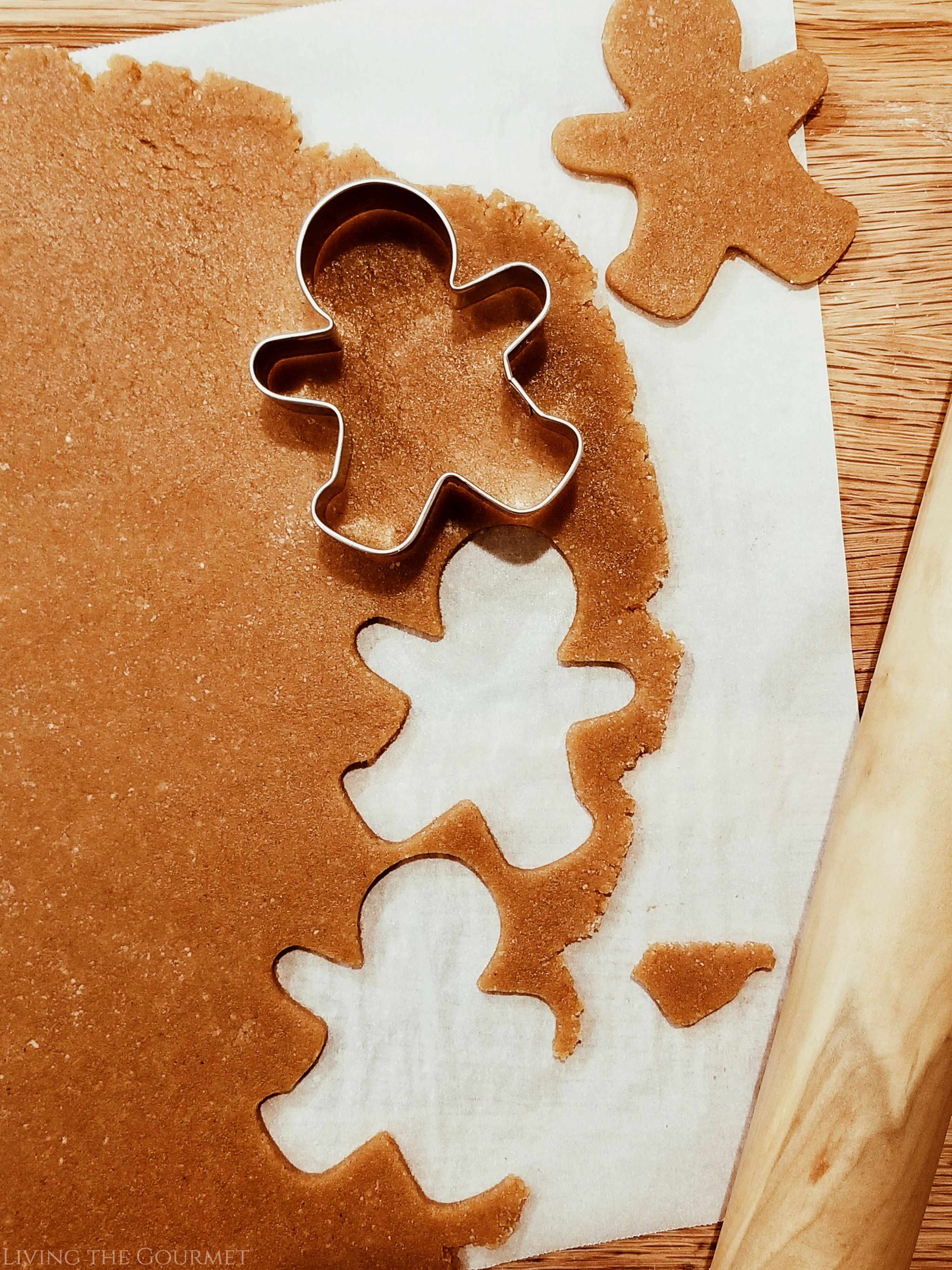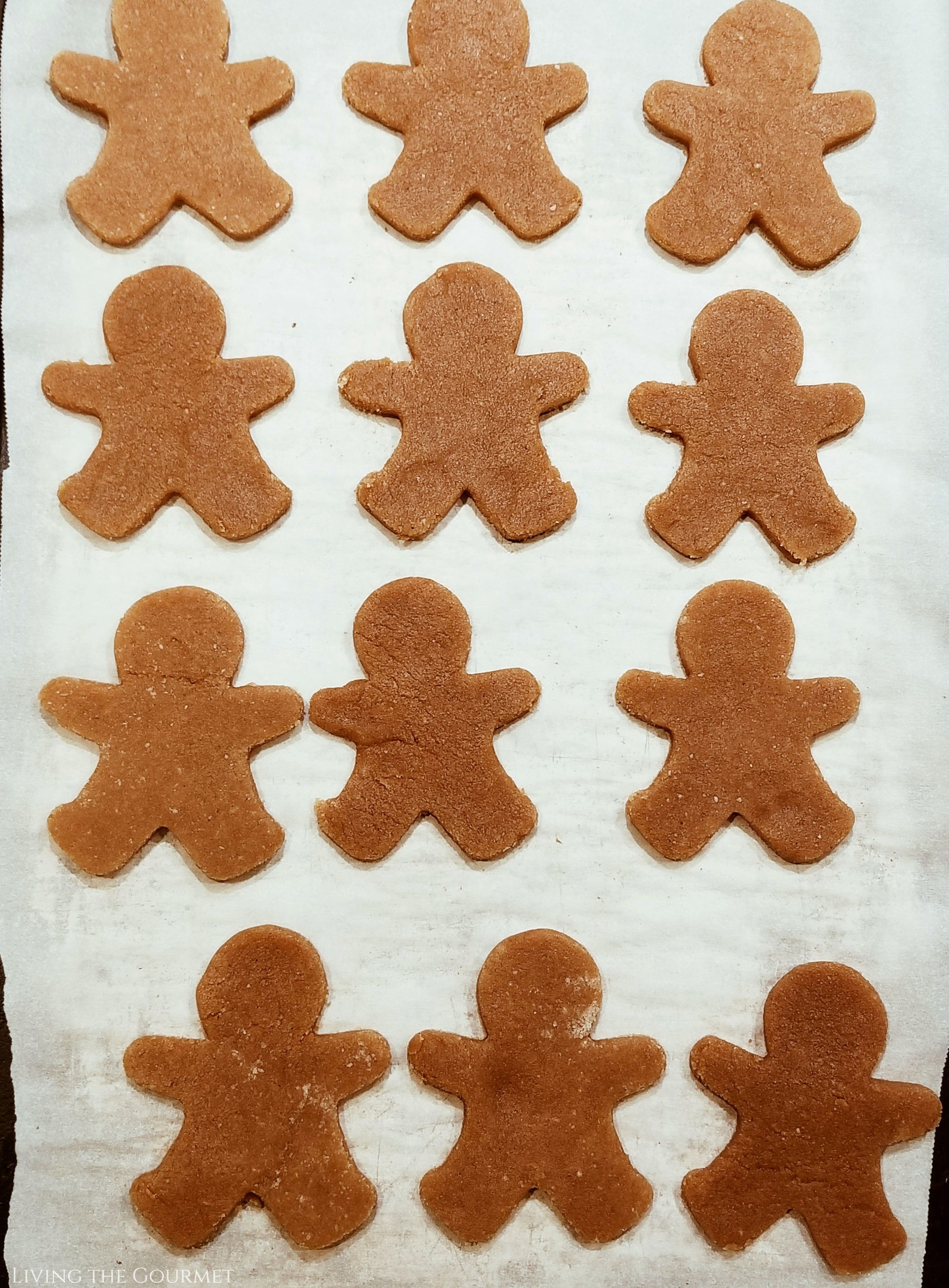 Print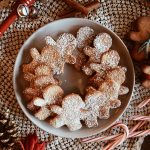 Low Carb Gingerbread Cookies (Gluten Free, Refined Sugar Free)
---
Author:

Total Time:

20 minutes

Yield:

2

dozen cookies

1

x
1 1/2

cups

almond flour

1/4

cup

Stevia In The Raw®

1/2 teaspoon

baking soda

3 tablespoons

unsalted butter, softened

1

egg

1 tablespoon

molasses

1 teaspoon

vanilla

1/2 teaspoons

cinnamon

1 teaspoon

ground ginger

1/4 teaspoon

cloves

1/2 teaspoon

nutmeg
Pinch of salt
---
Instructions
Preheat oven to 350 degrees F. and line 2 baking sheets.
In a medium bowl, whisk almond flour, baking powder, and spices. Set aside.
In a bowl of a stand mixer with the paddle attachment, beat eggs, butter, vanilla, and Stevia. Add the almond flour mixture and beat until well combined and a sticky dough forms.
Roll the dough out on a sheet of parchment to keep it from sticking and flour lightly with extra almond flour is needed. Roll out the dough to ¼-inch thickness then cut out into the desired shapes.
Bake the cookies for about 10 minutes or until golden around the edges. Transfer to a wire rack and let cool before serving. If desired, you can dust each cookie with powdered Stevia or leave plain.
Prep Time:

10 minutes

Cook Time:

10 minutes
Recipe Card powered by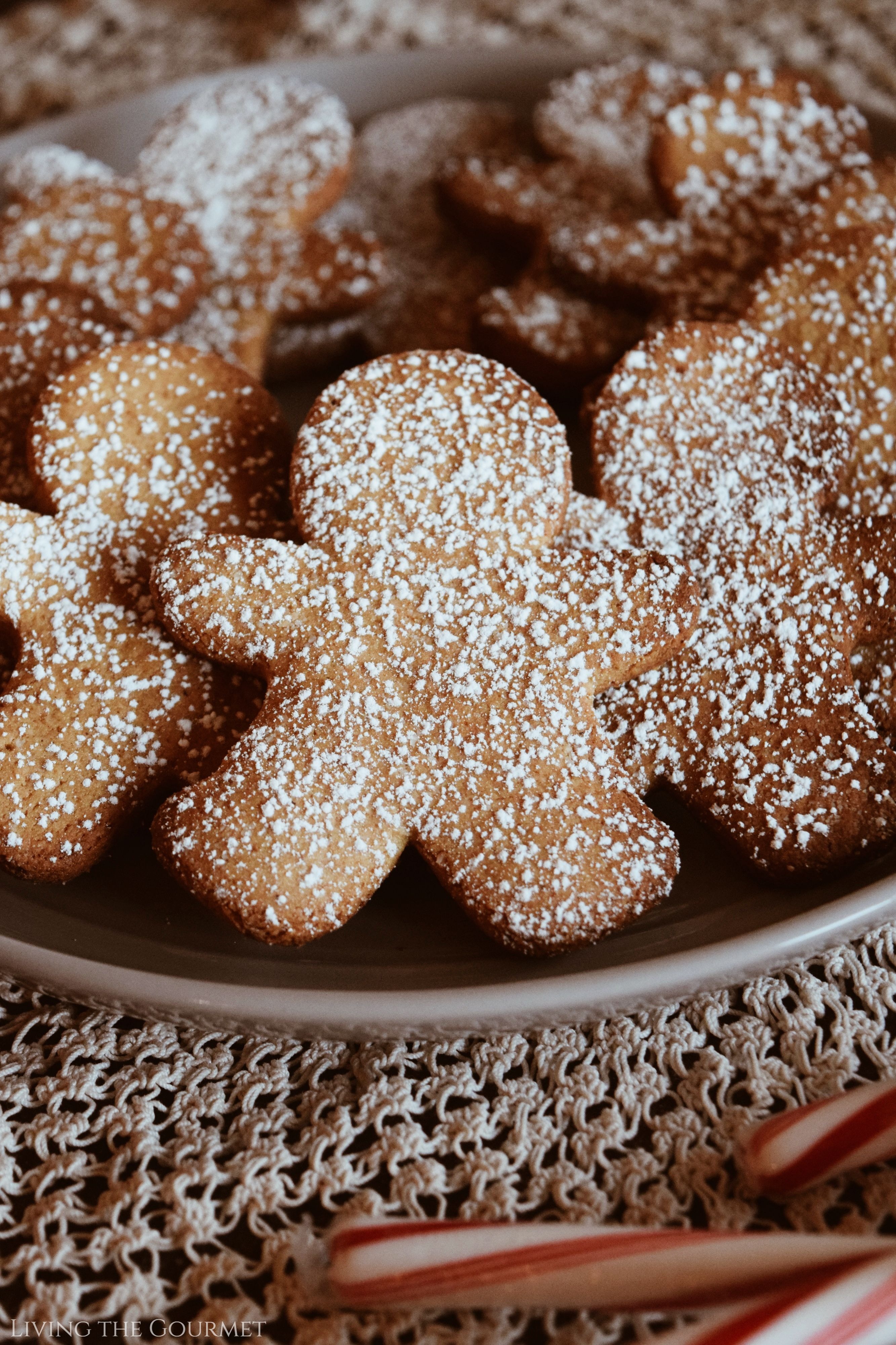 There you have it, friends. A sweet little treat that tastes like an indulgent splruge but is discretely better for you. Think of it as a headstart into the New Year 😉
If you're looking for more recipes like this with lower calories and carbs, check out some the fabulous holiday treats on the In The Raw® website like their Gingerbread Biscotti, Holiday Thumbprint Cookies, or these No- Bake Chocolate Peppermint Cheesecake Squares!
Enjoy with Love!
2