This shop has been compensated by Collective Bias, Inc. and its advertiser. All opinions are mine alone. #AnIceCreamForThat #TheresAnIceCreamForThat #CollectiveBias
These OUTSHINE® Frozen Fruit Bars are drizzled with chocolate and sprinkled with your favorite toppings making them the perfect frozen snack to cool off with this summer!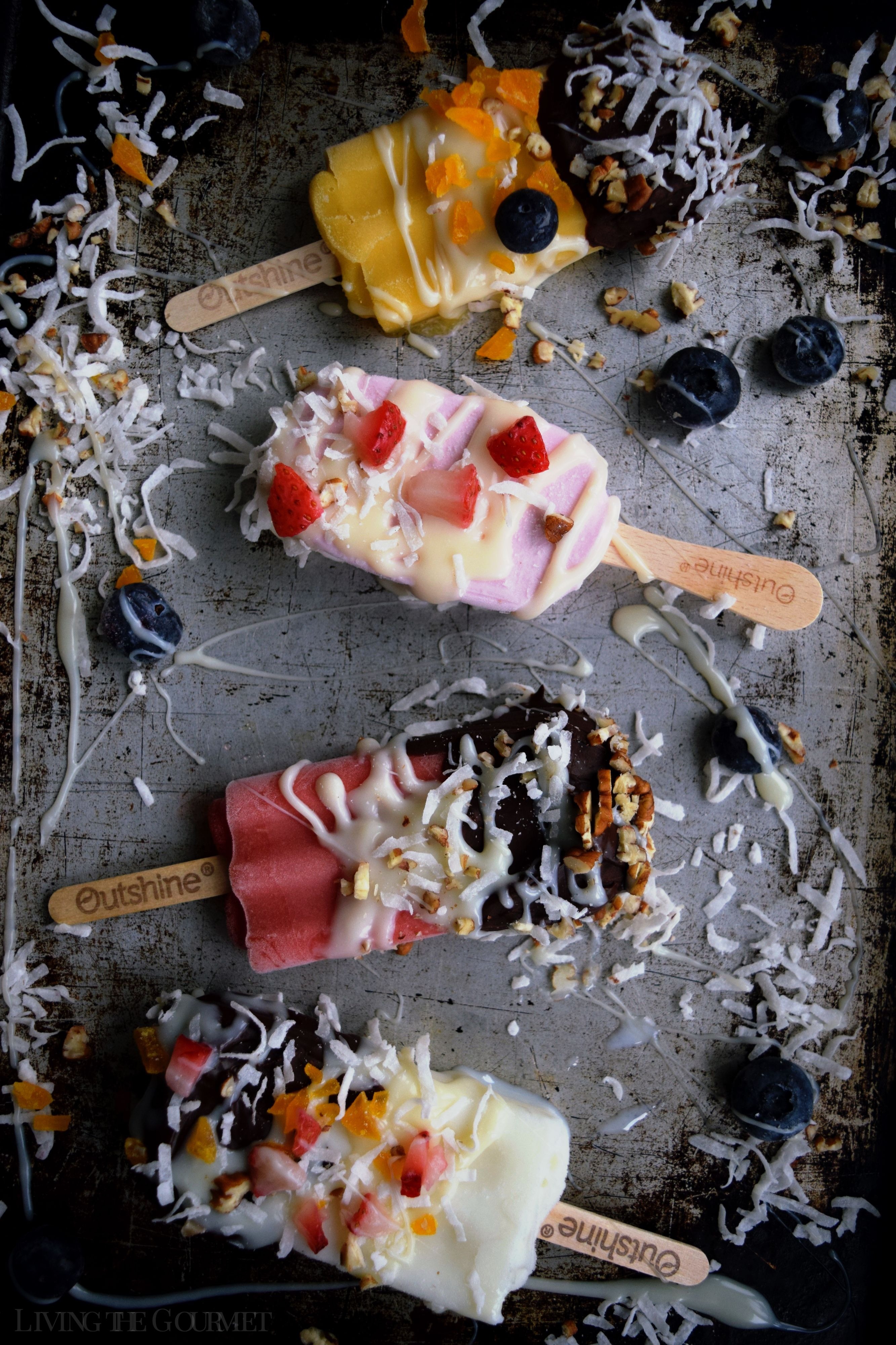 "If life could be all beginnings, we would live in paradise," as the cliché goes. Think of the first days of a new romance, or even the first few days of school, before either turns to drudgery and routine. The start of summer is not so different. At the start of the summer, the weather is 'pleasantly warm,' and you're looking ahead to months filled with the possibility of outdoor entertaining, garden fresh tomatoes and herbs, cookouts, and clear blue skies – as an 'idea' it's positively blissful.
Yet, as a priest once reminded me "The best part of any vacation is planning it." For myself, I admit that with the summer I often have a bit of a 'where to begin' crisis, since as with most things in life it takes some 'doing' to get to the good part. Fresh tomatoes and herbs mean the garden needs tending. Outdoor entertaining means that my porch will 'eventually' need a thorough going over. Then, of course, being who and what I am, any 'cookouts' are going to need a fresh batch of seasonal recipes for me to impress with. It's no wonder that summer's beauty is sometimes grudgingly enjoyed on the air-conditioned side of my bay window.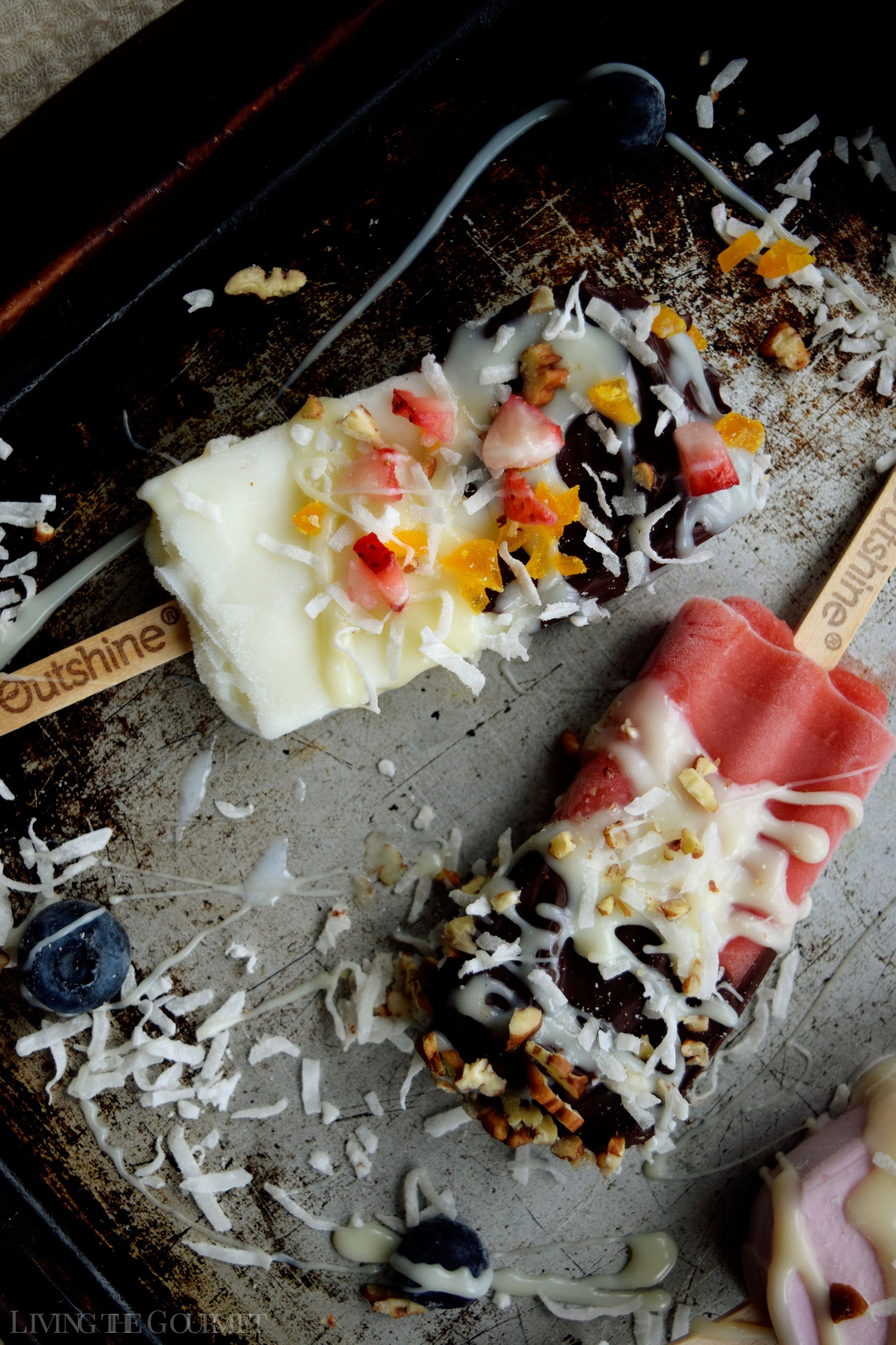 However, those are things that I have resolved to take on some other day. For right now, however, I wanted to start the summer off right with something that came with as little fuss as was deliciously possible, something festive, light and yet refreshing. In other words, I wanted all of the flavors and textures of summer without all of the aforementioned fuss.
Naturally, that is of course where today's recipe makes its entrance – Dried Fruit & Nut Dipped Frozen Fruit and Yogurt Bars – a perfect frozen snack to cool off with this season. These fuss-free bars are my go-to snack in between my summer planning, work overload, or when I'm just craving something cool at the end of the day to sit out on the back porch with.
For this particular recipe, I prefer to use OUTSHINE® Frozen Fruit Bars and OUTSHINE® Simply Yogurt Bars, which are available at any Ahold store in the ice cream aisle.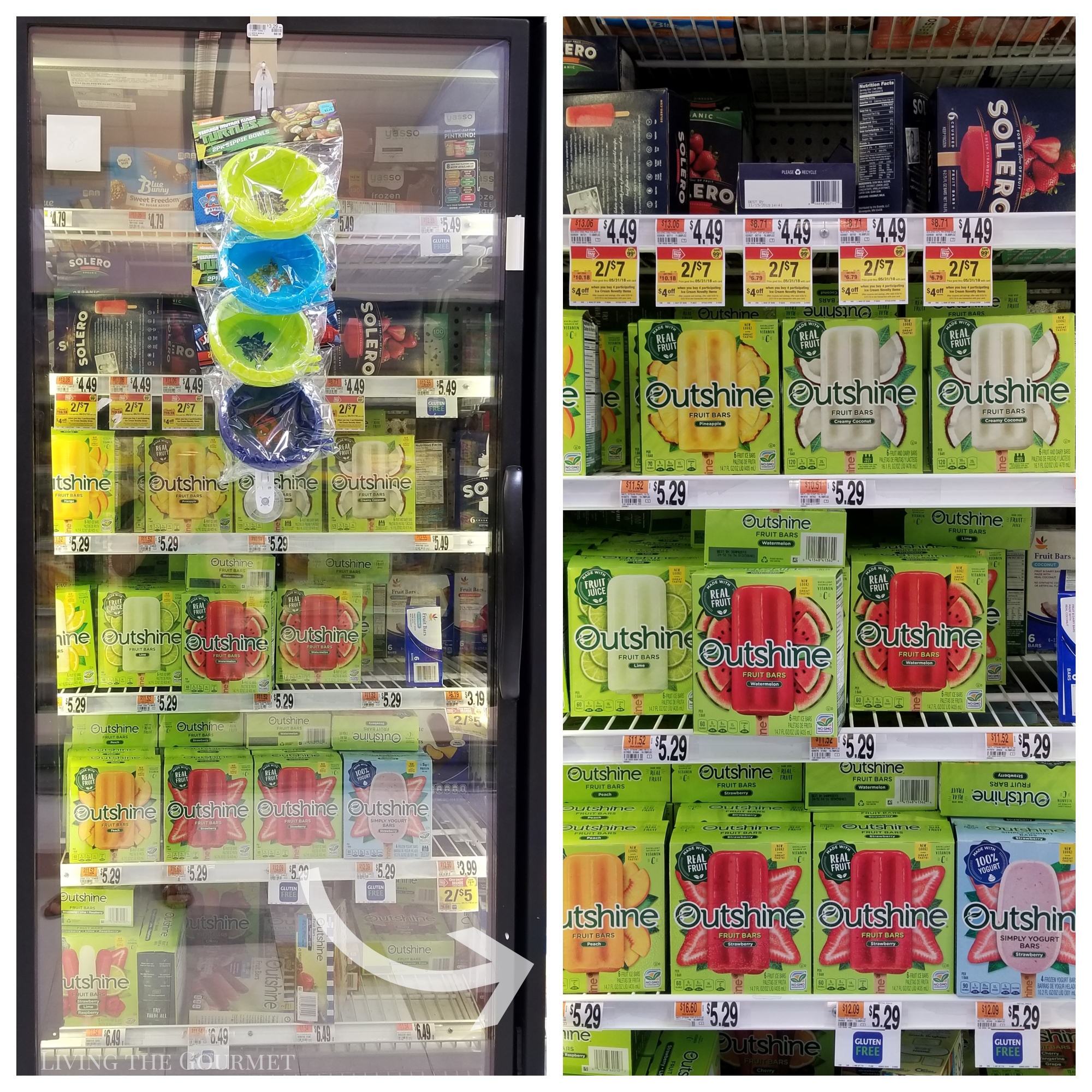 I prefer these since the OUTSHINE Strawberry Frozen Fruit Bars, OUTSHINE Mango Frozen Fruit Bars, and OUTSHINE Creamy Coconut Frozen Fruit Bars are gluten free. Similarly, the OUTSHINE Strawberry Simply Yogurt Frozen Bars are made with 100% yogurt, contains live active cultures, no gmo ingredients and are gluten-free.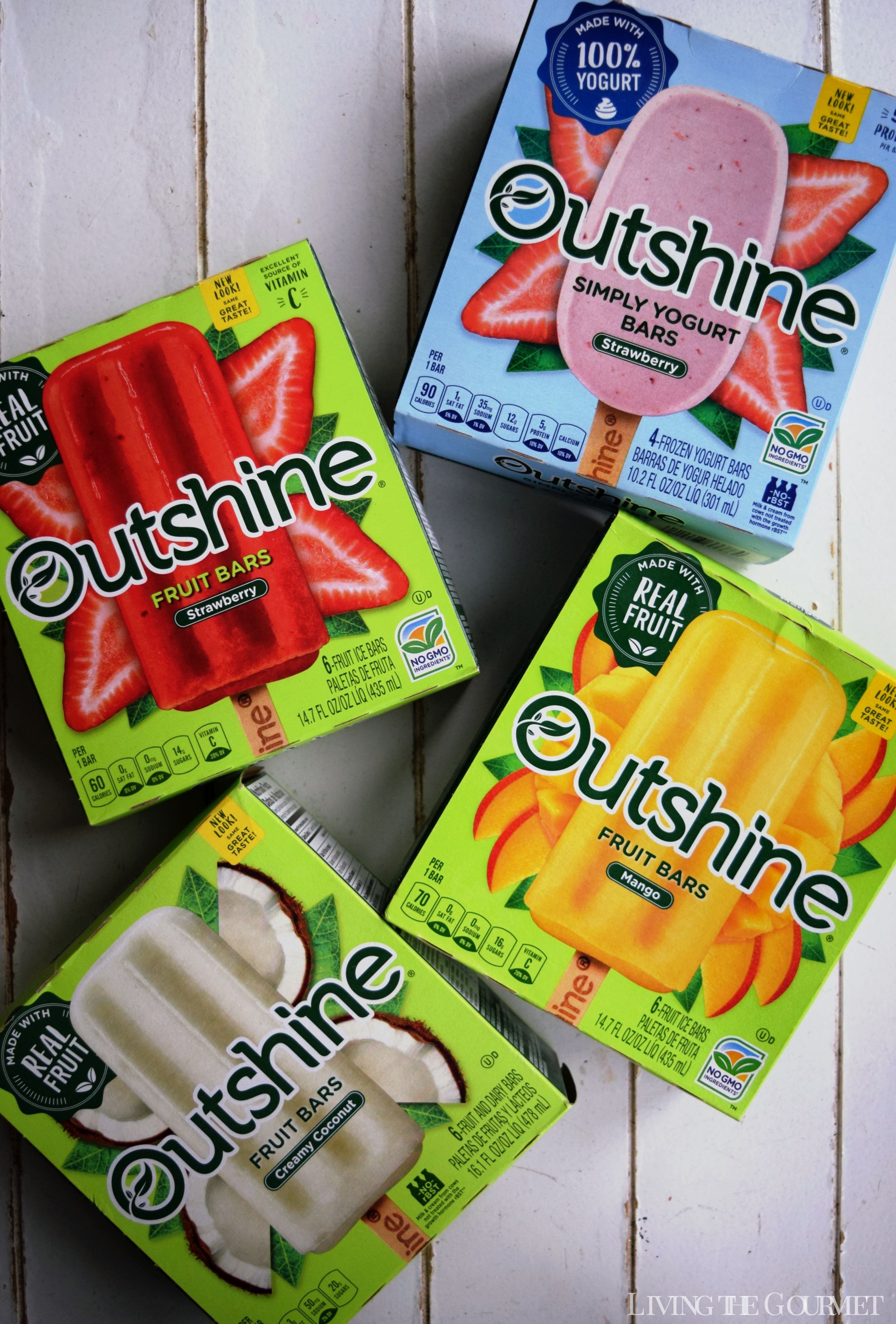 To start, we begin by dicing up some dried mangos, chop up some nuts, you can use any that catch your fancy, I'm using walnuts, and set out some shredded coconut. After that, melt some chocolate, this will help all those crunchy toppings adhere to your bars. From there, simply spoon, dip, or drizzle the chocolate over the bars as shown below, and then speckle the bars with your preferred combination of toppings, and serve immediately.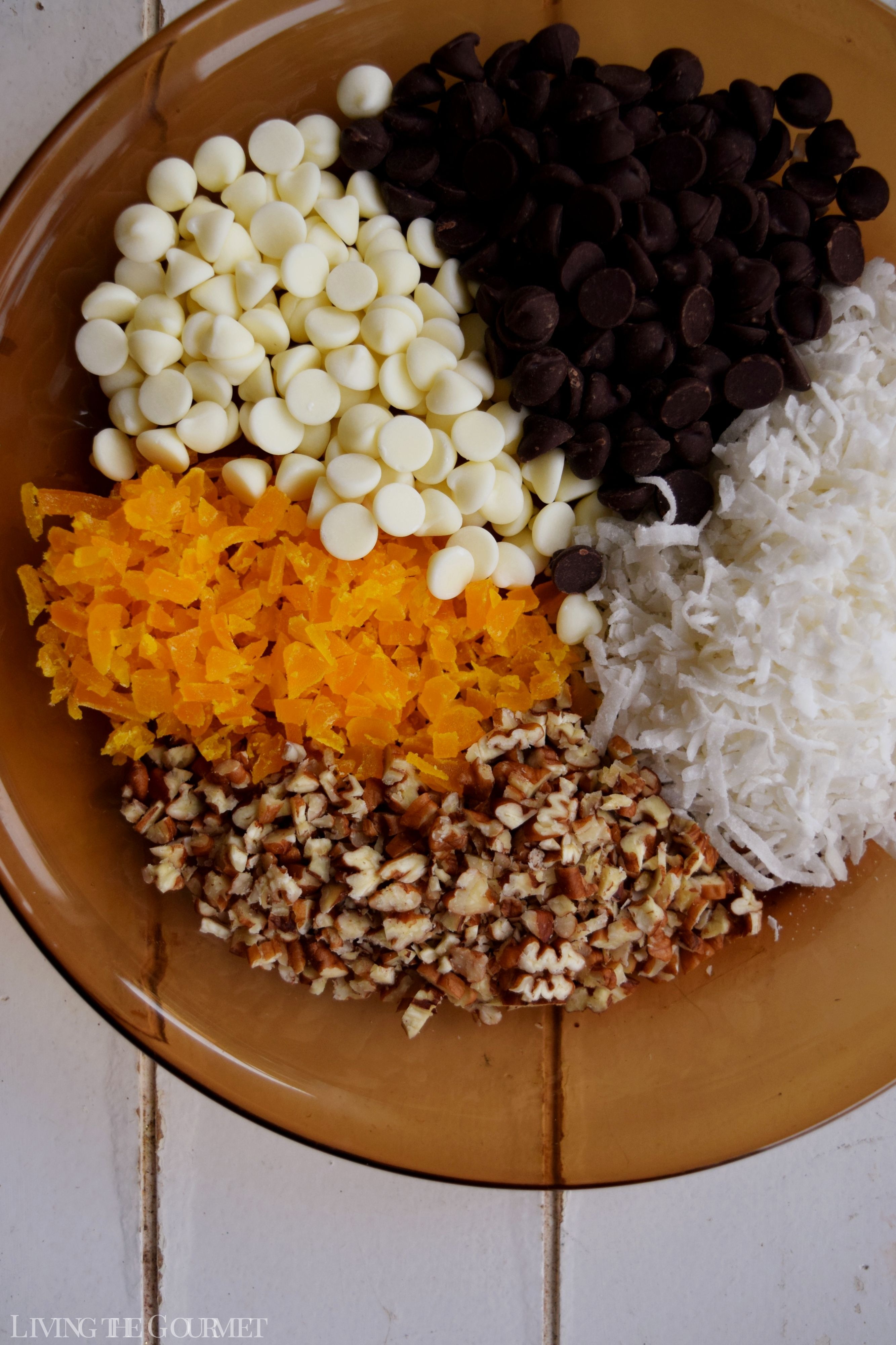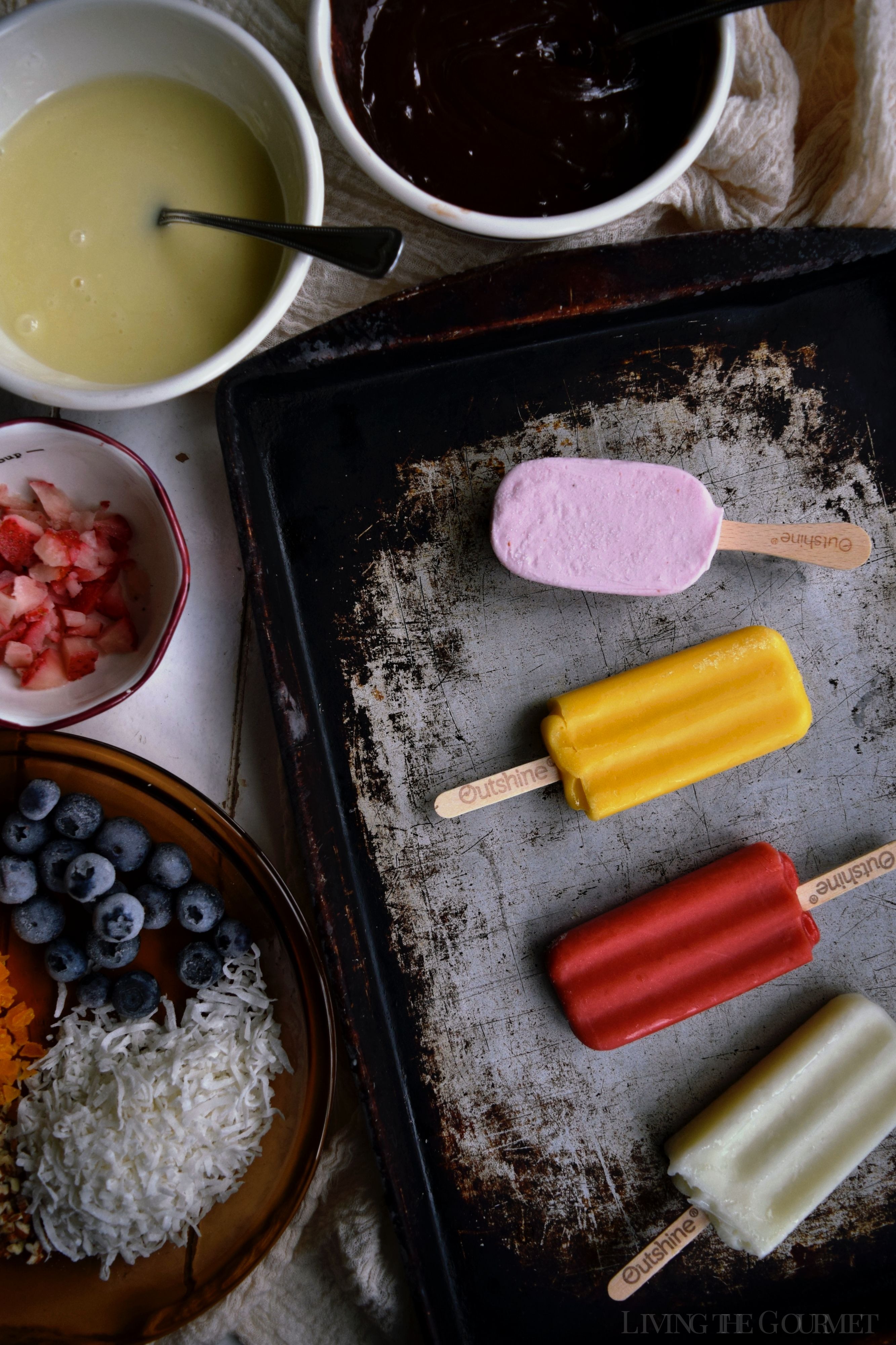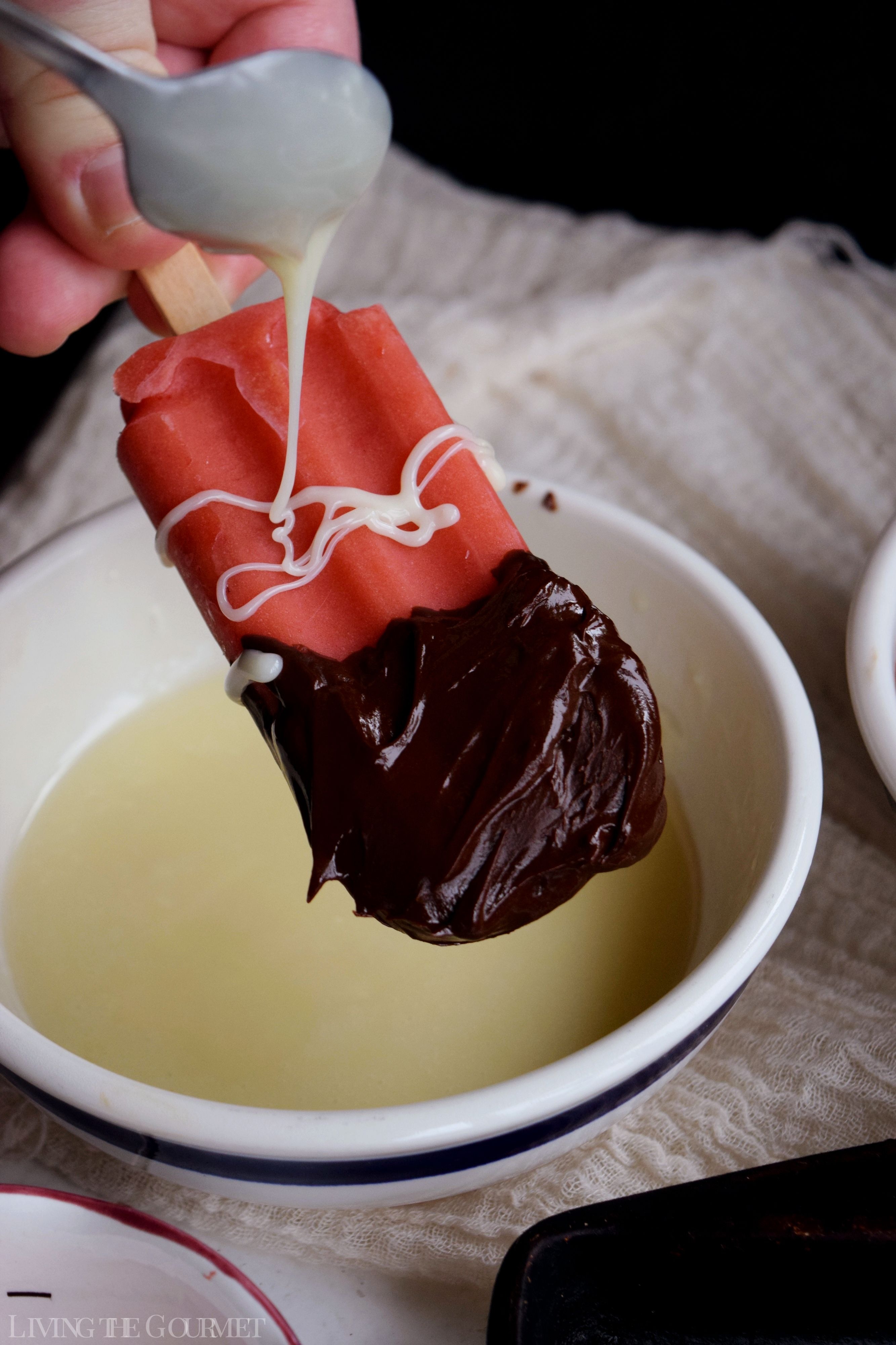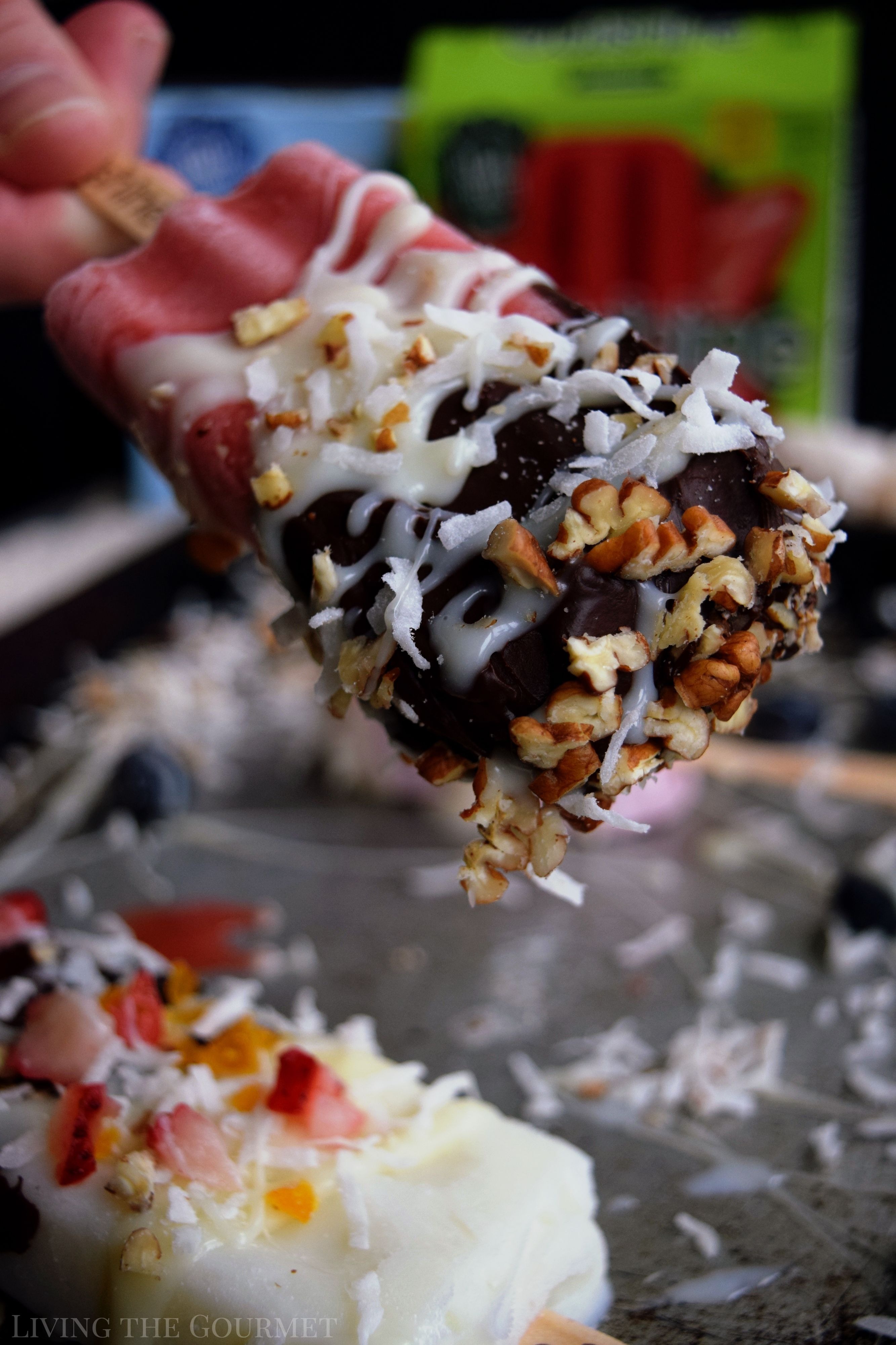 Print
Chocolate Drizzled Fruit Bars
Author:
Prep Time:

10 minutes

Cook Time:

2 minutes

Total Time:

12 minutes

Category:

Dessert

Cuisine:

American
OUTSHINE® Mango Frozen Fruit Bars
OUTSHINE® Strawberry Frozen Fruit Bars
OUTSHINE® Creamy Coconut Frozen Fruit Bars
OUTSHINE® Strawberry Simply Yogurt Bars

1/4

cup

white chocolate chips

1/2

cup

milk chocolate chips

1/4

cup

cream
For the Toppings:
1/3

cup

coconut flakes

1/3

cup

dried mango, finely chopped

1/3

cup

chopped walnuts, (you can use pecans or almonds as well)

1/3

cup

chopped dried strawberries or frozen berries
Instructions
Divide the chocolate chips into separate bowls and set aside.
In a small saucepan, heat cream until hot to the touch but not scolding.
Pour the cream over the chips and stir until each has melted until smooth.
Dip or drizzle your fruit and yogurt bars into the melted chocolate and then dip into your desired toppings. Drizzle extra chocolate over each and sprinkle with additional toppings of your choice.
To keep your pops from melting in the process, be sure to keep them on a chilled platter or metal baking sheet.
Serve immediately and enjoy!
Recipe Card powered by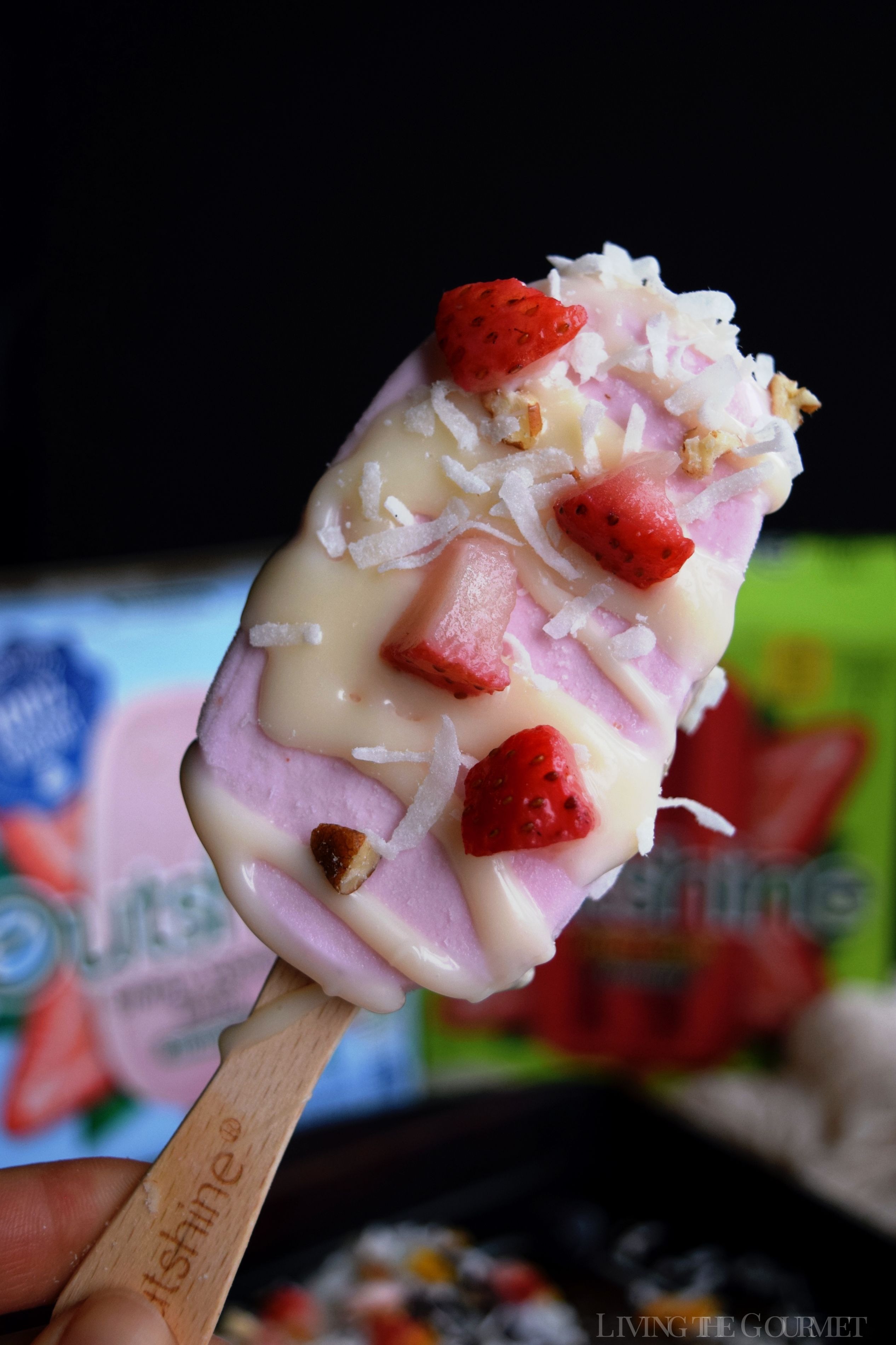 And just like that, you've got a perfect frozen snack with deliciously little hassle with which to kick off the summer. Don't forget, you can save $1 when you buy any 2 OUTSHINE, Skinny Cow Ice Cream, or Drumstick from 5/27/18 to 6/16/18 at your local Stop & Shop today!
Enojy with Love!
0