If you've been following the site, you know that our last several or so posts have focused around dinner parties, from semi-formal home-office celebrations, to elegant dinners for close friends and family in the lead up to Christmas. So, in these final nights before Christmas, I would understand if you thought all that stirred through our house were elaborate tablescapes, or tales of grand wineries and their timeless grapes, with themed décor assembled with all care, almost as if Martha or Mondavi themselves had been there, or a gastronomic wintery wonderland, set to please even the most discerning gourmand.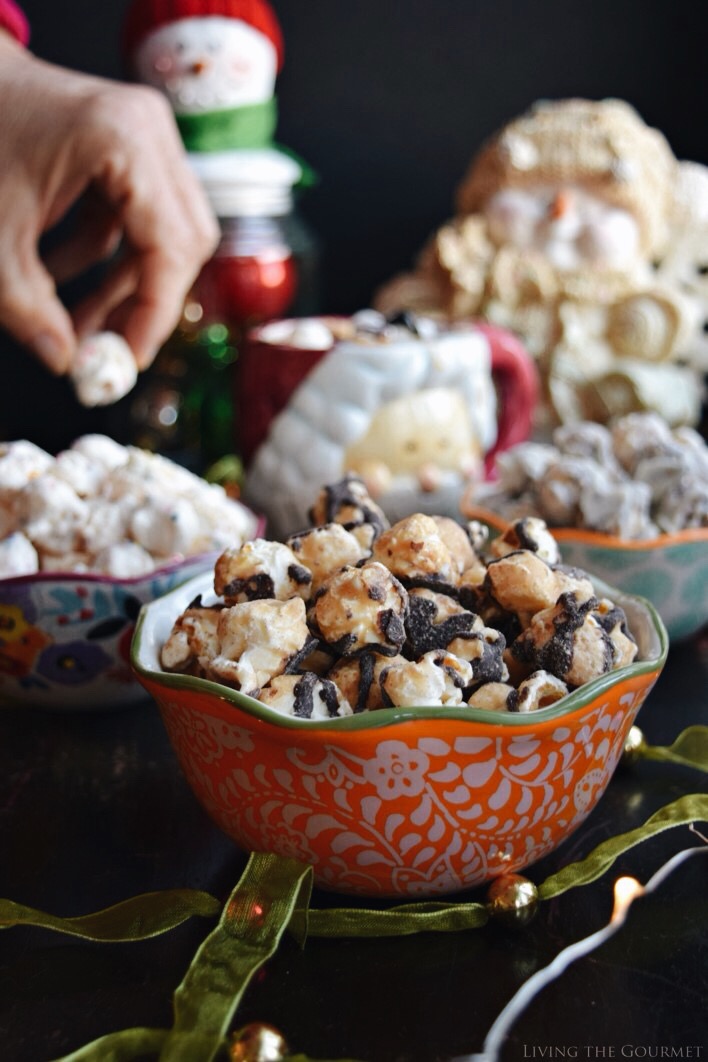 Yet, as much as I hate lifting such a flattering veil, the truth is a bit less Winter Soy Latte, and a bit more reheated morning brew. You see, there is positively nothing I like more during this season, especially after a long day, or a short day for that matter, than setting up for a holiday movie marathon. Of course, as with any holiday film binge, movies I've seen less than a dozen times need not apply. Classics and cult favorites only.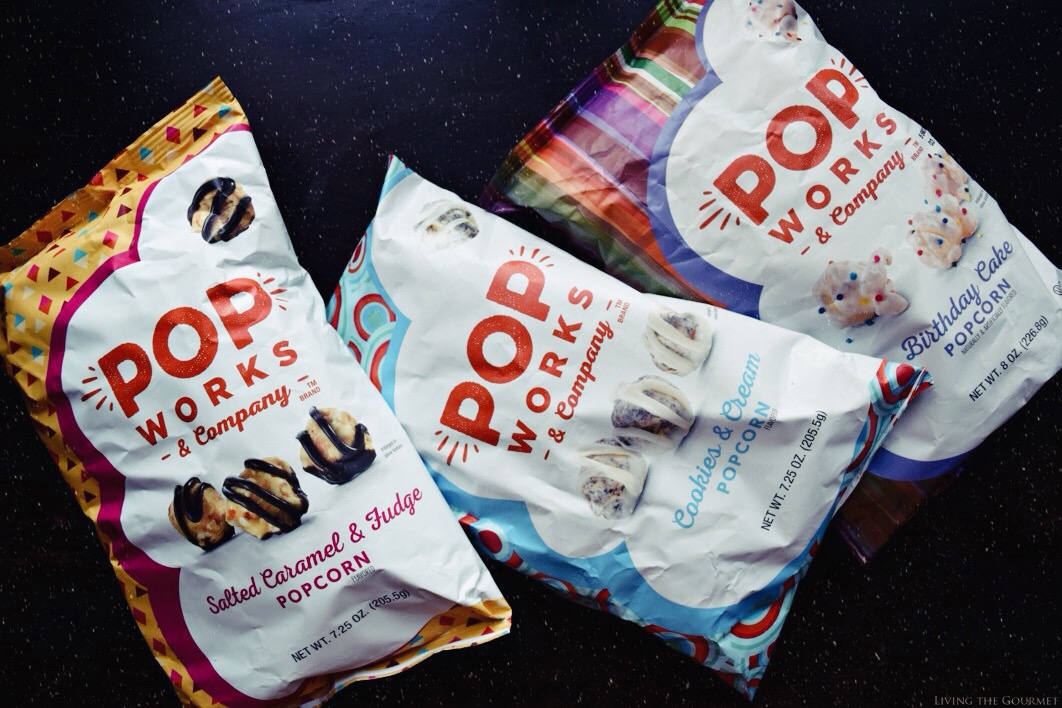 To start things off while we set up, I like a movie I can relate to on less than magical terms, and so of course 2003's Love Actually with its tale of eight couples and their navigation of a chaotic holiday season is first up in the roster.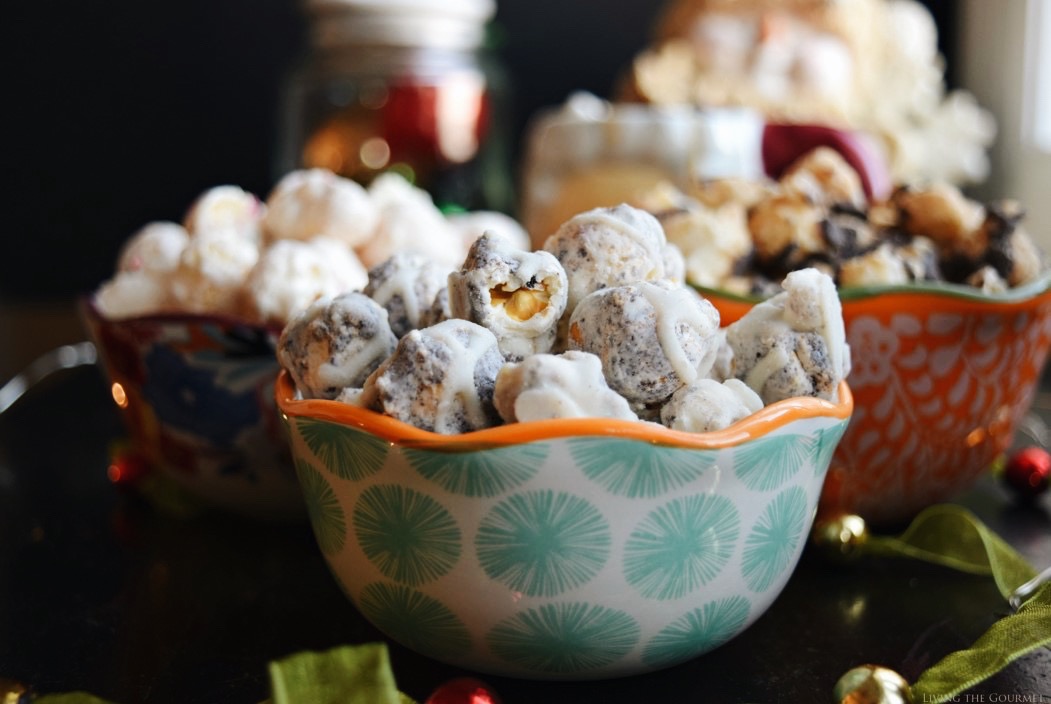 Reciting the parts I can't help but have memorized, I prepared our first round of Holiday Hot Chocolates, which I put together with a bit of freshly grated cinnamon and copious amounts of marshmallows laced with chocolate syrup. After that, I opened a few bags of Pop Works & Company ready-to-eat popcorn, with the Birthday Cake flavor for my son, the Salted Caramel & Fudge for my daughter, and Cookies & Cream for myself. Now fully equipped for our marathon, we took our hot chocolates and popcorn into the tv room, and using our industry mags as lap-settings, and my recipe note scraps as coasters, settled in for a lazy home screening of Christmas in Connecticut followed by our second round of hot chocolates with The Bishop's Wife.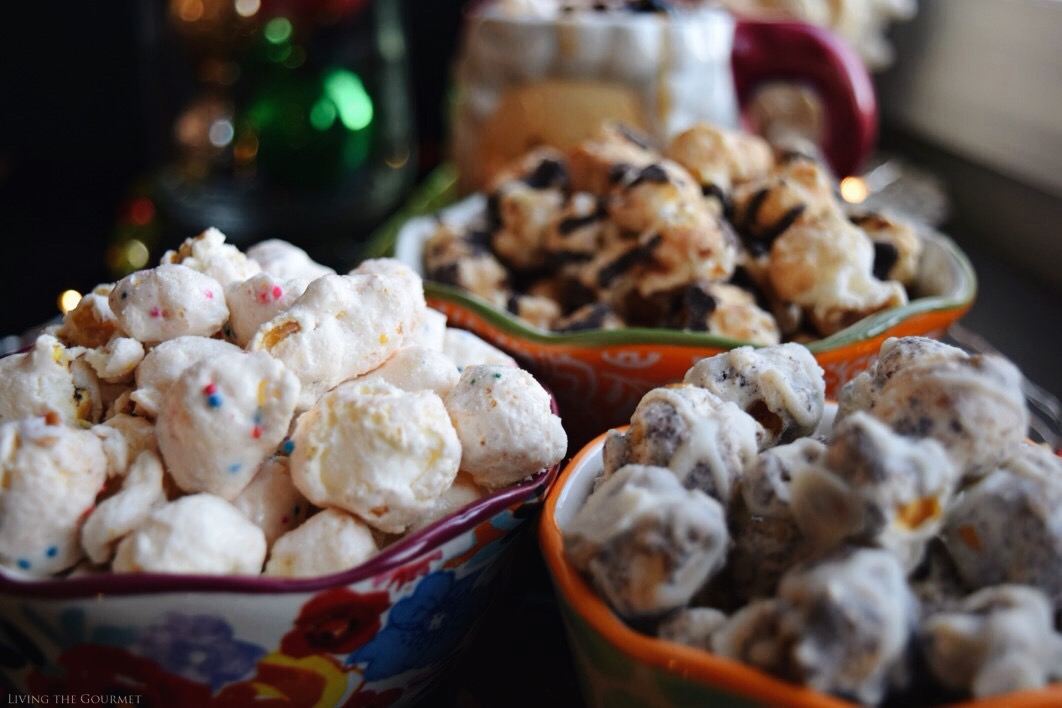 Needless to say, the light and airy popcorn paired perfectly with our hot chocolates and long line of holiday movies. What are some of the ways you unwind during the busy holiday season? We would love to hear from you.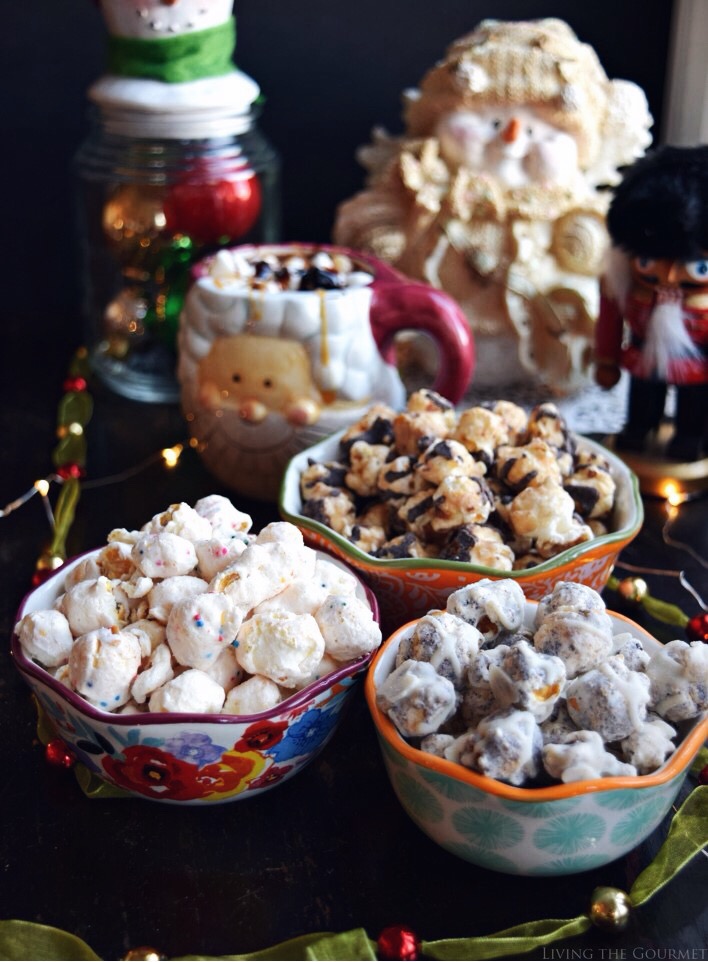 Don't forget, Pop Works & Company popcorn is only available online, and is currently offering an introductory price of $15.99 on its Pop Box, which can be packed with the three different popcorn flavors, and stamped with 2-Day shipping through New Year's Eve.
Enjoy with Love,
Catherine
xo
I was selected for this opportunity as a member of Clever Girls and the content and opinions expressed here are all my own.
0