**This post has been sponsored by BBC Maestro. Scroll down to the bottom of today's post for a chance to win a giftcard to any of the courses on BBC Maestro!
If you're looking for a delicious and easy way to spice up your weeknight dinners, this Indian-style spiced rice is definitely worth trying. Combining spices like garam masala, cumin, and coriander, with chili paste bringing a touch of heat, this spiced rice pairs deliciously with a variety of main courses. With just a handful of spices and a few simple ingredients, and minimal prep time, you'll have a delicious side dish.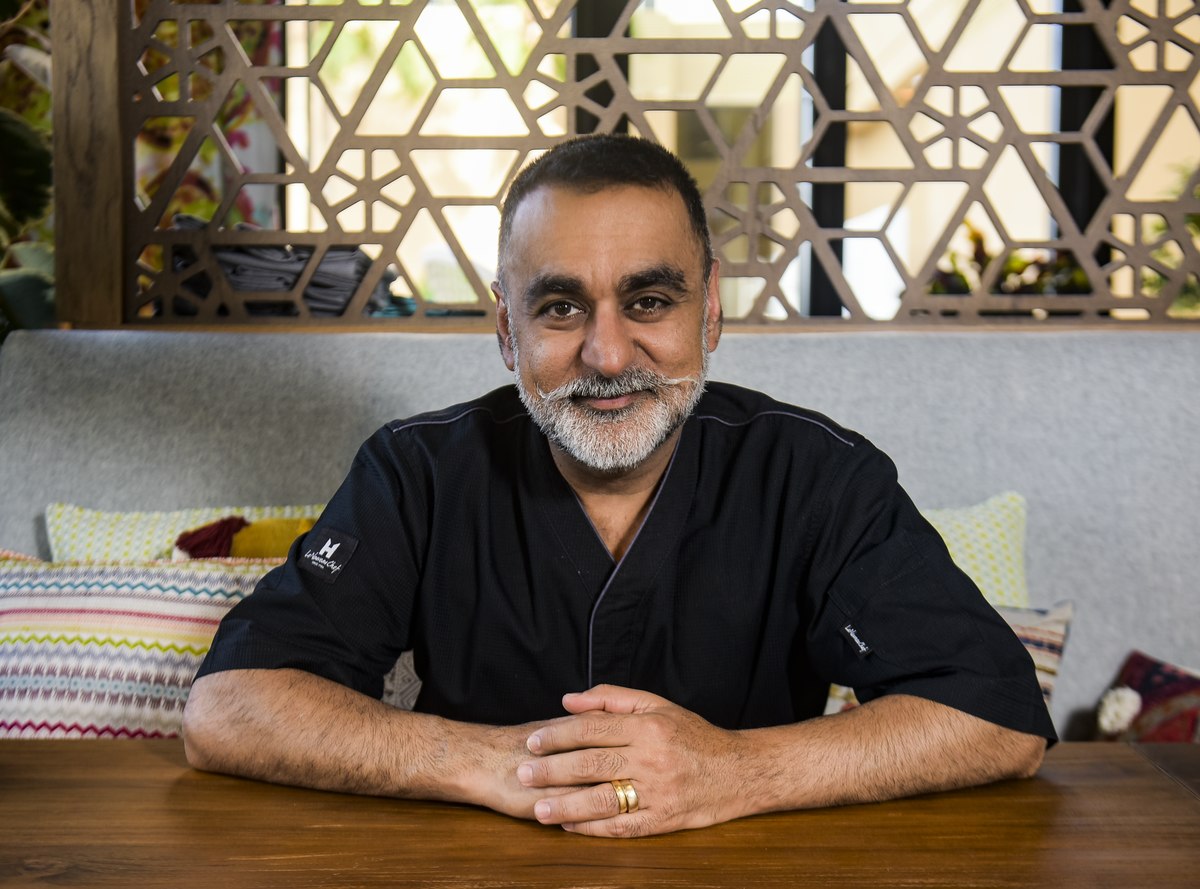 We'll be doing all of this with a little help from our new friends over at BBC Maestro, whose courses – hosted by proven experts in their field – cover a variety of topics, ranging from photography to writing, and from music production to finding inner strength and wine tasting. However, I was most taken with their cooking courses, hosted by such personalities as Vineet Bhatia, Pierre Koffman, and Marco Pierre White, among a variety of others. Thanks to BBC Maestro, we'll be giving out a pair of gift cards to get you started on your journey.
But first, let's make some spiced rice.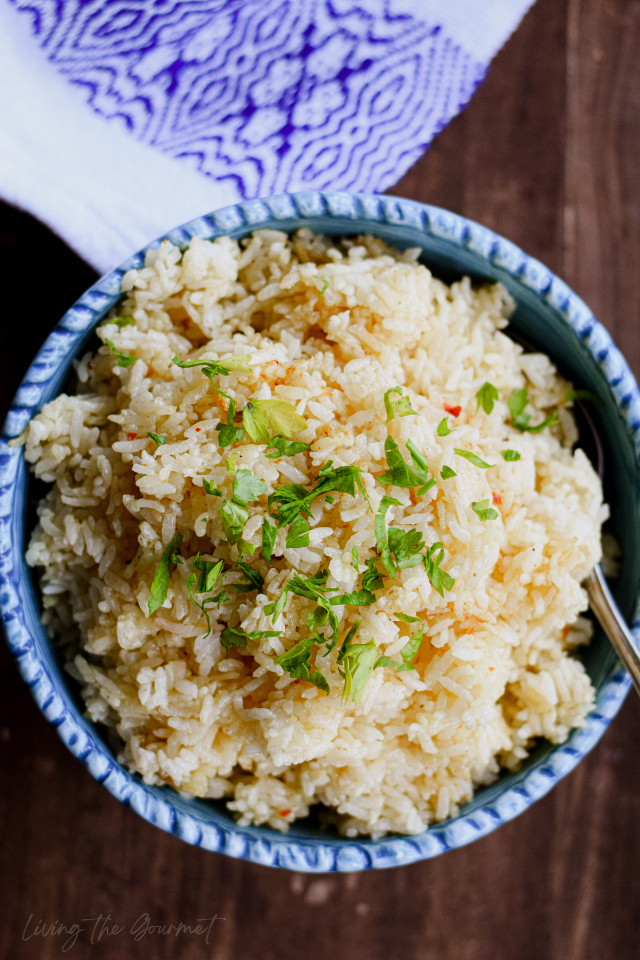 One of the best things about this recipe is how easy and quick it is to make. With just a few basic ingredients and a frying pan, you can have a delicious and satisfying meal on the table in no time. The spice combination is the key to this recipe, they add a layered and complex aromatic flavor to the dish, without being too overpowering. Meanwhile, a combination of roasted garlic and fresh grated ginger add depth and richness to the dish, making it feel like a more elaborate and time-consuming recipe than it really is.
Read on for an ingredient checklist, complete with notes for each ingredient, tips for making perfect rice every time, pairing suggestions, and recipe variations so that you can make this dish your own.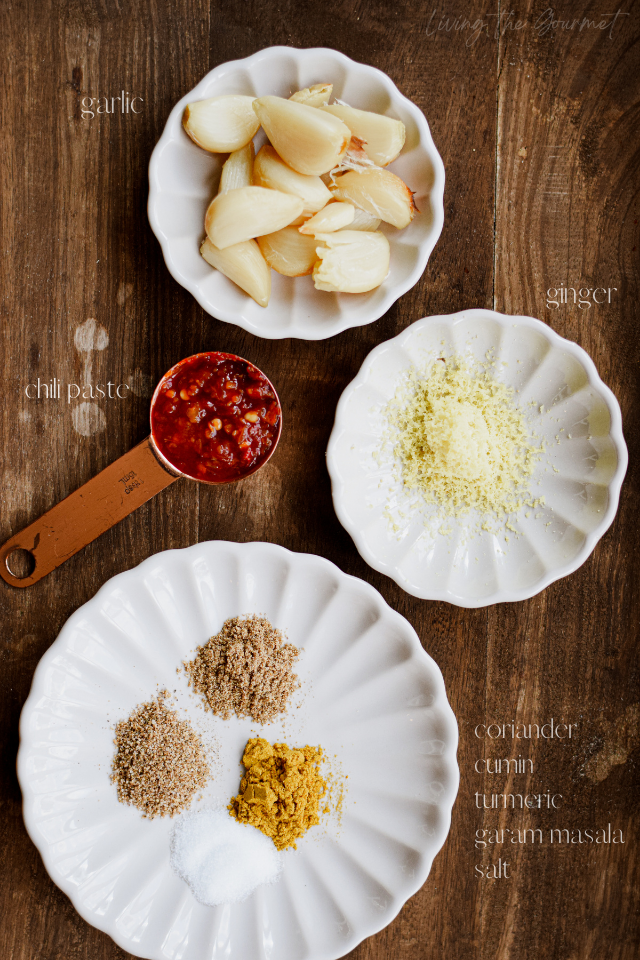 Ingredient Checklist
Rice: Provides the base for the dish. The rice of your choice will work just fine.
Roasted garlic: Adds a deep, smoky flavor to the dish. If preferred, garlic paste can also be used in the place of the garlic. Garlic Paste is quintessential to Indian cuisine. For a primer on garlic paste, and its role in Indian cuisine, be sure to check out Vineet Bhatia's BBC Maestro Course, where he provides a detailed overview of the ingredient.
To Substitute with Garlic Paste: As a general rule, when substituting garlic paste for garlic, you use about 1/2 teaspoon of garlic paste to replace 1 clove of garlic. So, for this recipe, you would need 2.5 teaspoons of garlic paste to replace the 5 cloves of roasted garlic.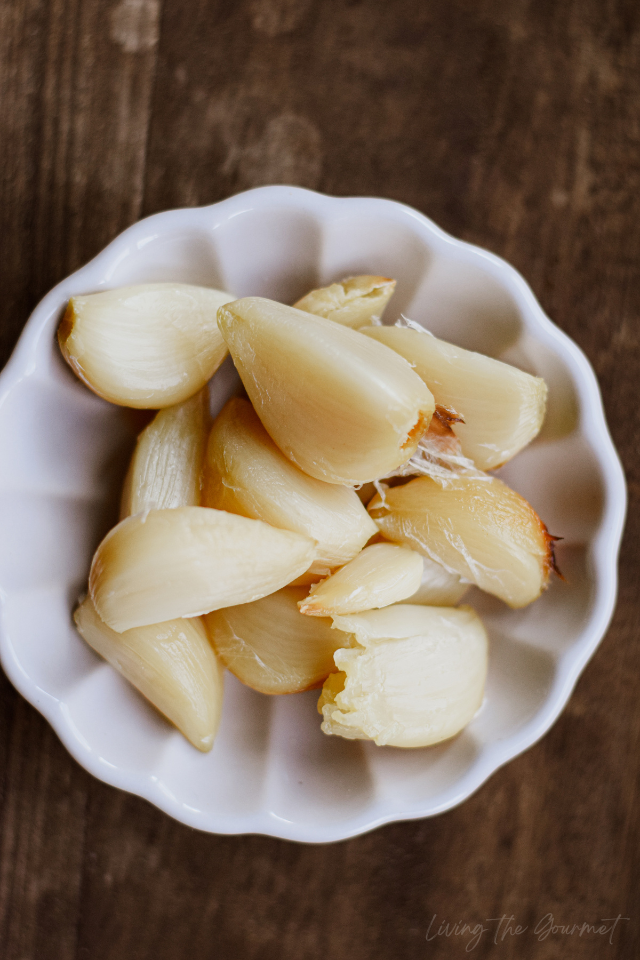 Ginger, grated: I do suggest grating the ginger, as it helps to evenly distribute the root throughout the rice, and prevents 'clumps.' Also, fresh ginger ensures a 'brighter' and 'spicier' flavor than does dried or powdered.
Cumin: This spice has a warm, earthy, and slightly bitter flavor. Cumin is a key ingredient in this recipe, and adds a distinctive aroma and depth of flavor to the dish. This is an exceptionally versatile spice that can be used in stews, chili, and as a seasoning in dry rubs for meat and roasted vegetables. It's also an essential ingredient in a range of popular spice blends, especially chili powders.
Coriander: This adds a citrusy, slightly sweet flavor to the rice.
Garam masala: A key ingredient that really 'makes' this particular recipe. It adds a complex, warm flavor to the dish. For a complete and expert rundown of various spices, especially those used in Indian cuisine, Vineet's got you covered, as his Maestro Course opens by "De-Mystifying Spices."
Turmeric: Okay, this ingredient is 'mostly' for aesthetics, as it gives the rice a bright yellow color. A couple of dashes to the rice as its cooking, and just like that you got beautifully yellow rice.
Salt: Plain table salt is all you need for this particular recipe.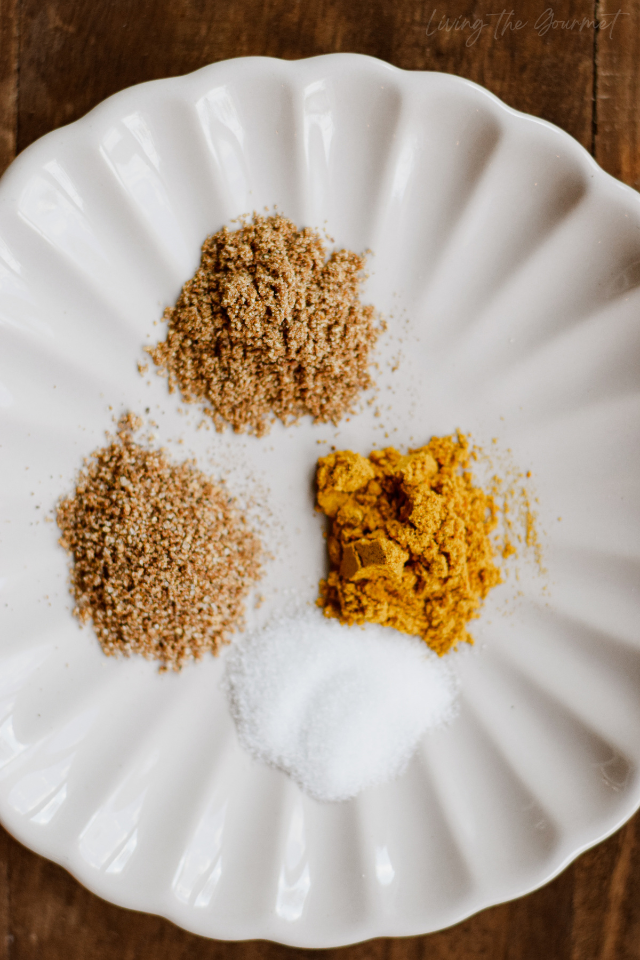 Chili Paste: For most of my recipes, I don't personally use a fancy or 'hard to find' chili paste – and honestly, you shouldn't either. On the contrary, I use an Indonesian sambal-style chili paste that sells for a couple of dollars per jar. It's a super basic mix of chilis, salt, and vinegar.
Olive oil: As a general rule, don't use fancy olive oils for cooked recipes, as you'll cook away most of what 'makes' the olive fancy in the first place. As such, I recommend a plain, extra virgin olive oil is all you need.
Cilantro, for garnish: If you don't like cilantro, parsley will work just as well.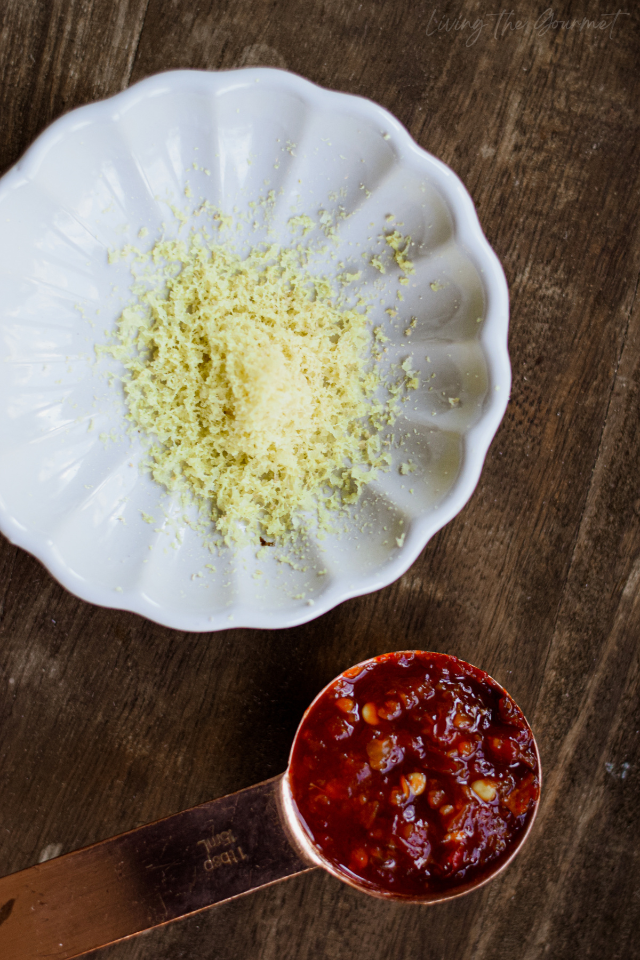 Prepping Rice without a Rice Maker – Tips for the Perfect Rice, Every Time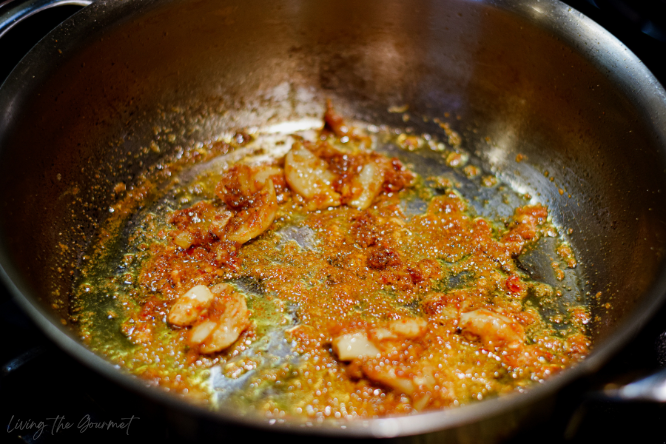 Without a rice maker, cooking rice to perfection can be a bit of a challenge, but here are a few tips to help you master the process.
Rinse the rice: Before cooking the rice, rinse it in cold water several times until the water runs clear. This helps remove excess starch and prevents the rice from becoming 'overly' sticky.
Use the right ratio of water to rice: The general rule for cooking rice is to use a ratio of 1:2 (one cup of rice to two cups of water). However, depending on the type of rice and the cooking method, you may need to adjust the ratio slightly.
Bring the water to a boil first: Before adding the rice, bring the water to a rolling boil. This helps the rice cook evenly and prevents it from becoming mushy.
Cover the pot and reduce heat: Once you add the rice, stir it once and then cover the pot with a tight-fitting lid. Reduce the heat to low and let the rice simmer for the recommended cooking time.
Let the rice rest: After the cooking time is up, remove the pot from the heat and let the rice rest for 5-10 minutes with the lid still on. This allows the rice to absorb any remaining moisture and helps the grains to separate.
Disclaimer: I do wholeheartedly recommend getting a rice cooker if you prepare rice regularly. I myself use one.
Pairing Suggestions
Chicken Tikka Masala. Today's rice would be a delicious pairing with this Indian-style rice dish because both dishes share similar flavor profiles and ingredients, such as garlic, ginger, and garam masala. The chicken in the tikka masala also complements the rice and adds a protein component to the meal. The creaminess of the tikka masala sauce also provides a nice contrast to the texture of the rice, making for a well-rounded and satisfying meal. Additionally, the spiciness of the rice and the richness of the tikka masala create a delicious balance of flavors.
Chutney: Chutneys are sweet, tangy, and slightly spicy sauces. They can be used as a condiment or mixed into the rice to add a burst of flavor. This rice would pair particularly deliciously with Vineet Bhatia's Tomato Chutney, as well as his Herb Chutney.
Tandoori-Style Chicken. I pair my Tandoori Chicken with a delicious homemade raita, which is a blissfully refreshing yogurt sauce made with masala, red onion, and cucumber, along with a tall stack of homemade naan, brushed with melted butter. Naturally, this rice would be a delicious accompaniment.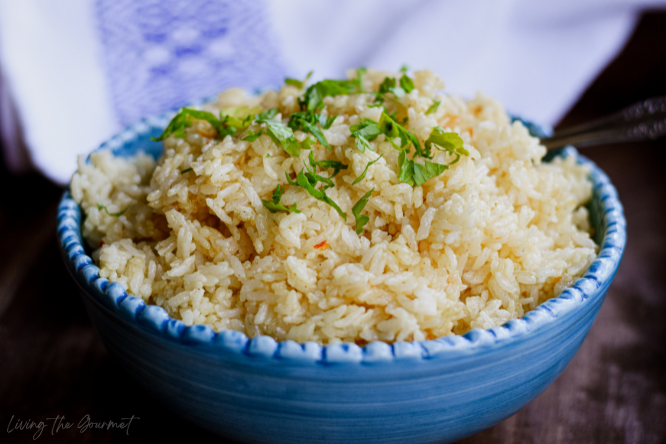 Print
Spiced Red Chili Rice
---
Author:

Total Time:

25 minutes

Yield:

4

servings

1

x
2

cups

cooked rice

1/4

cup

water

5

cloves roasted garlic

1 tablespoon

fresh grated ginger

1/2 teaspoon

cumin

1/2 teaspoons coriander

1/2 teaspoon

garam masala

1/2 teaspoon

turmeric

1/2 teaspoon salt




1 teaspoon

chili paste

2 tablespoons

olive oil
Cilantro, for garnish
---
Instructions
In a large frying pan over medium-high heat, combine olive oil, roasted garlic, ginger, cumin, garam masala, turmeric, salt, and chili paste.  Crush the garlic cloves with the back of your spoon and combine.
Add in cooked rice and 1/4 cup of water.  Mix until rice is combined with all the spices.
Transfer to your desired serving bowl and garnish with cilantro.
Prep Time:

5 minutes

Cook Time:

15 minutes
Keywords: rice, side dish, indian, garam masala
Recipe Card powered by
Giveaway
And that's my super simple spiced rice. If you've made it this far, thank you so much for reading, and if you enjoyed today's recipe, don't forget to like, share, and subscribe so you never miss a post.
Now for today's exciting giveaway! We're offering TWO lucky readers a chance to win a giftcard to any of the courses on BBC Maestro. From music, writing, film making, to food- explore all the courses lead by world-class teachers.
To Enter:
Follow Living the Gourmet on Instagram
Subscribe to the LTG Newsletter
Comment on this post: what course are you interested in trying?
Giveaway runs now until May 5th! Good luck and happy cooking!
**giveaway is open internationally. must be 18+ to enter
0