This shop has been compensated by Inmar Intelligence and its advertiser. All opinions are mine alone. #mycurrycuisine #BlueElephantRestaurant
Today we're putting a 'Thai-Indian Fusion' spin on the classic Chicken Tikka Masala, and we'll be doing so with a little help from my new friends over at Blue Elephant Royal Thai Cuisine. Their Thai Curry sauces are simply delicious, being rich and creamy, as well as 100% all natural, as well as 100% authentic, being solely with Thai ingredients.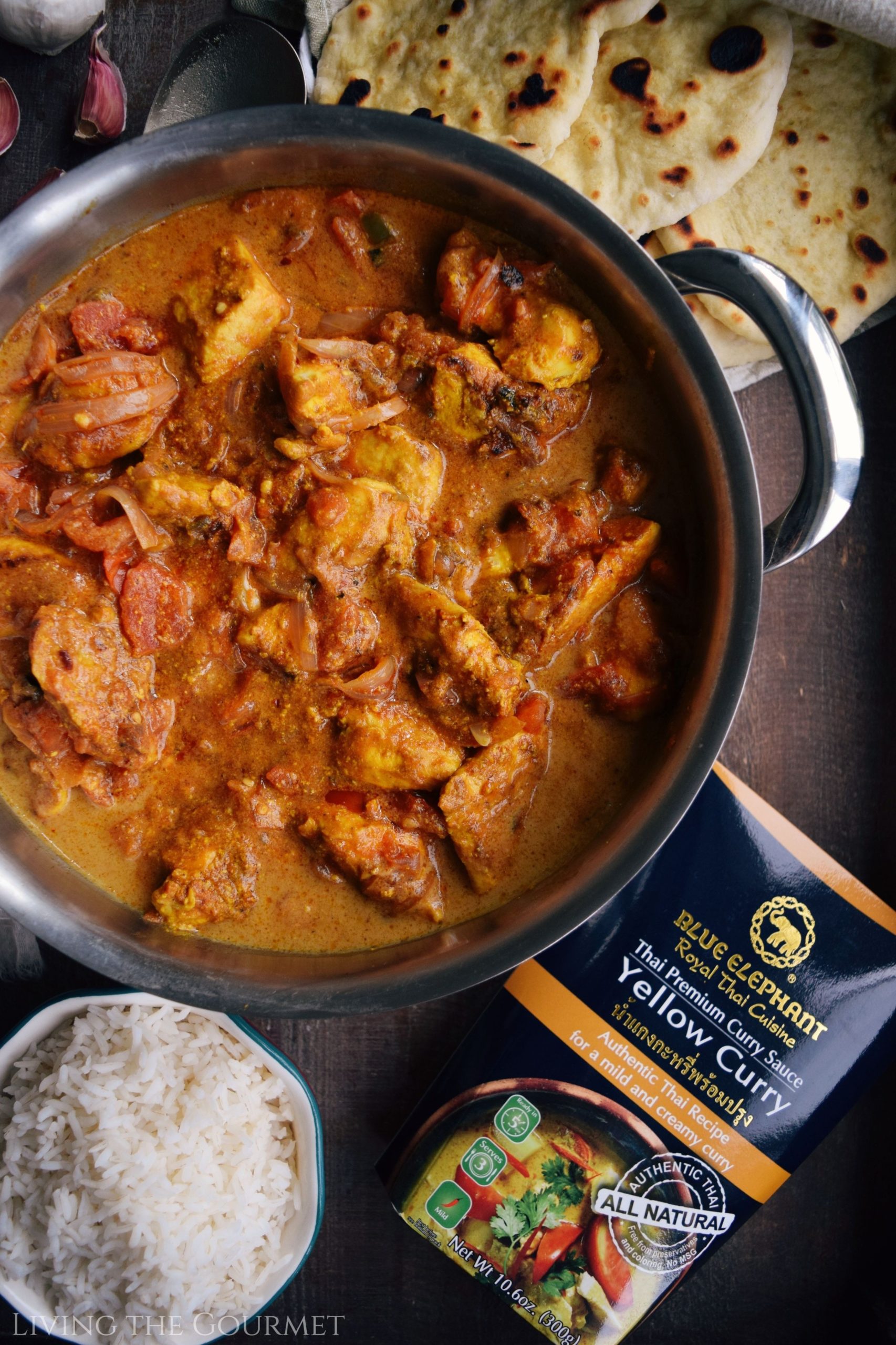 Ingredient Notes and Tips
1) Cumin. Being somewhat bitter, earthy, and nutty all at once, cumin isn't immediately inviting or even terribly 'palatable' by itself. However, it makes a great 'grounding' flavor or 'background' for spice blends, such as rubs, curries, and marinades, pairing particularly well with meaty dishes, and really shining in things like chili, and dry rubs for steaks, chops, and roasts.
2) Turmeric. Closely related to ginger, turmeric is a principle ingredient in curries, especially in Thailand. Although turmeric is most often used in its dried and powdered forms, turmeric is also popular pickled and fresh, much like ginger, with fresh turmeric being most common in Cambodian and Thai cuisines. However, despite their genetic similarities, and the almost indistinguishable appearance of turmeric and ginger roots, flavor-wise these two items couldn't be further apart. Whereas ginger is 'bright,' 'crisp' and 'spicy' all at once, turmeric is has a 'musky' flavor that somehow coats the mouth even in the smallest of quantities, while being earthy in the extreme and somewhat 'peppery.' Also, turmeric 'yellows' the food it's added to, whereas ginger is almost completely 'color neutral.'
3) Blue Elephant Royal Thai Cuisine Yellow Curry. This is the base of today's sauce, and it's a mild yet rich and creamy Thai curry, featuring coconut milk, onions, yellow curry paste, and shallots. With that said, Blue Elephant Royal Thai Cuisine is simply a great way to experience authentic Thai curry. Boasting forty years of experience, Blue Elephant Royal Thai Cuisine products feature no MSG, no artificial coloring, and no preservatives. Instead, they offer only all natural, authentic Thai products made from 100% Thai ingredients. As a nice bonus, the curry sauce is blissfully simple to prepare, simply add one pouch to a half a cup of water, bring that to a boil, then add in your protein of choice, extra vegetables if desired, then simmer until your added ingredients are cooked through, and you're done.
4) Garam Masala – What Is This? Ubiquitous throughout much of modern Indian cuisine, Garam Masala is a spice mix typically composed of cinnamon, mace, peppercorns, coriander seeds, cumin, and cardamom pods. Typically, these spices are dry roasted together in their 'whole' form before being ground together into a fine powder. Translating literally as 'warming spices,' it should come as no surprise that the name is a clear indication of what garam masala tastes like – ranging from mild heat from the peppercorns to 'warm sweetness' from the cinnamon, along with herbal fragrance from the cardamom, and earthy notes from the coriander and cumin. From curry to soup to roasted meats, the range of uses for this spice mix are wide and varied. You will notice a distinct lack of turmeric in garam masala, despite turmeric being a primary ingredient in Indian curry. Also, whereas curry recipes involve cooking one's food 'in' the curry, garam masala is more often used as a finishing spice or is stirred in towards the end of the cooking process.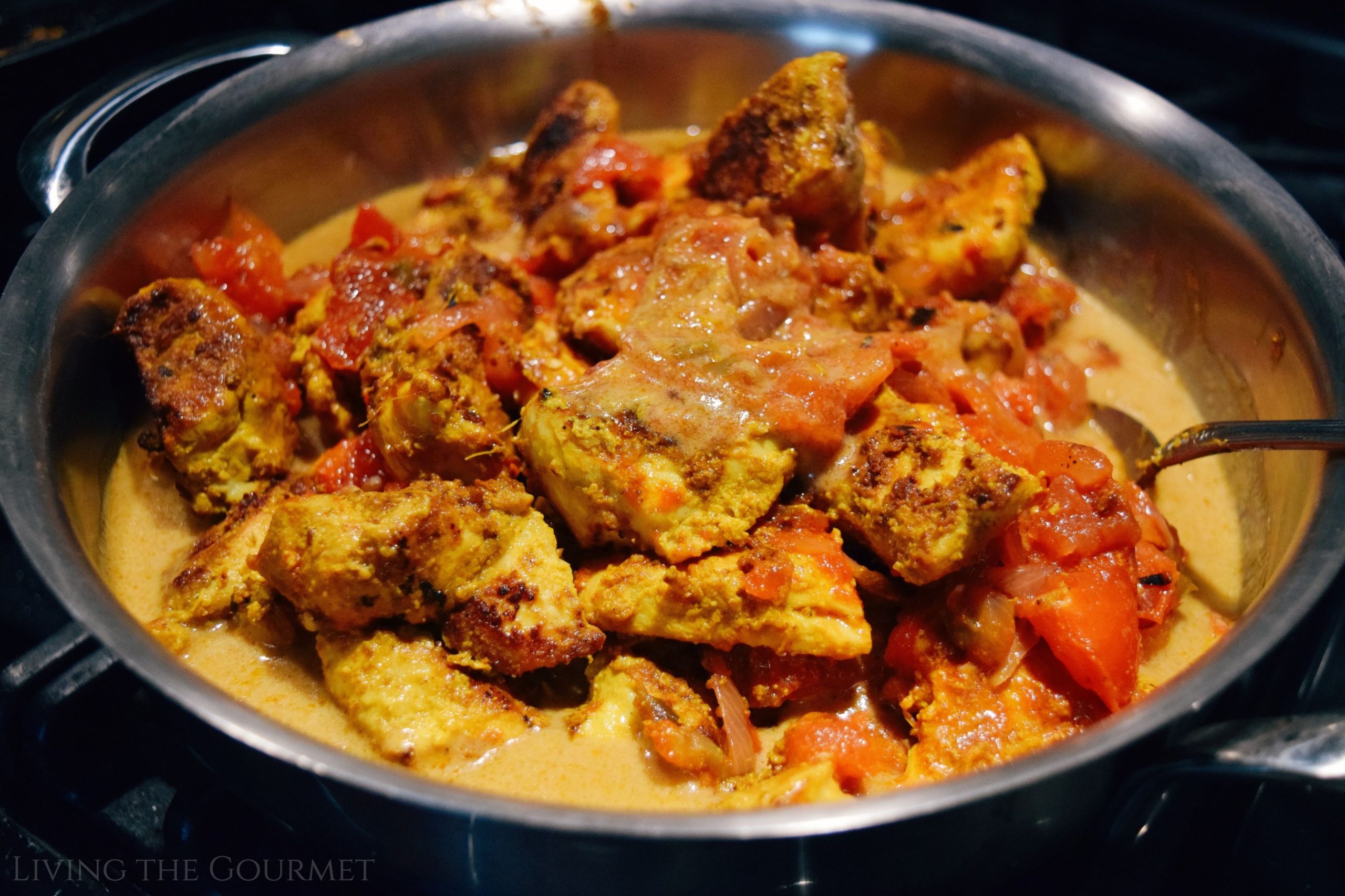 What is Curry Anyway? – Indian vs Thai vs Curry Powder
The answer to this largely depends on 'where' you're talking about. Let me explain.
To start, 'curry' in India originally referred to dishes prepared with a curry-plant based spice mix, but without the use of a sauce – similar in concept to dry rub barbecue. This curry-based spice mix, in various forms, spread across much of Asia – and became particularly prominent in Thailand. Cumin, coriander, and turmeric feature prominently in the above-mentioned mix, but any host of ingredients can be used, as there is no 'one' way to prepare Indian curry.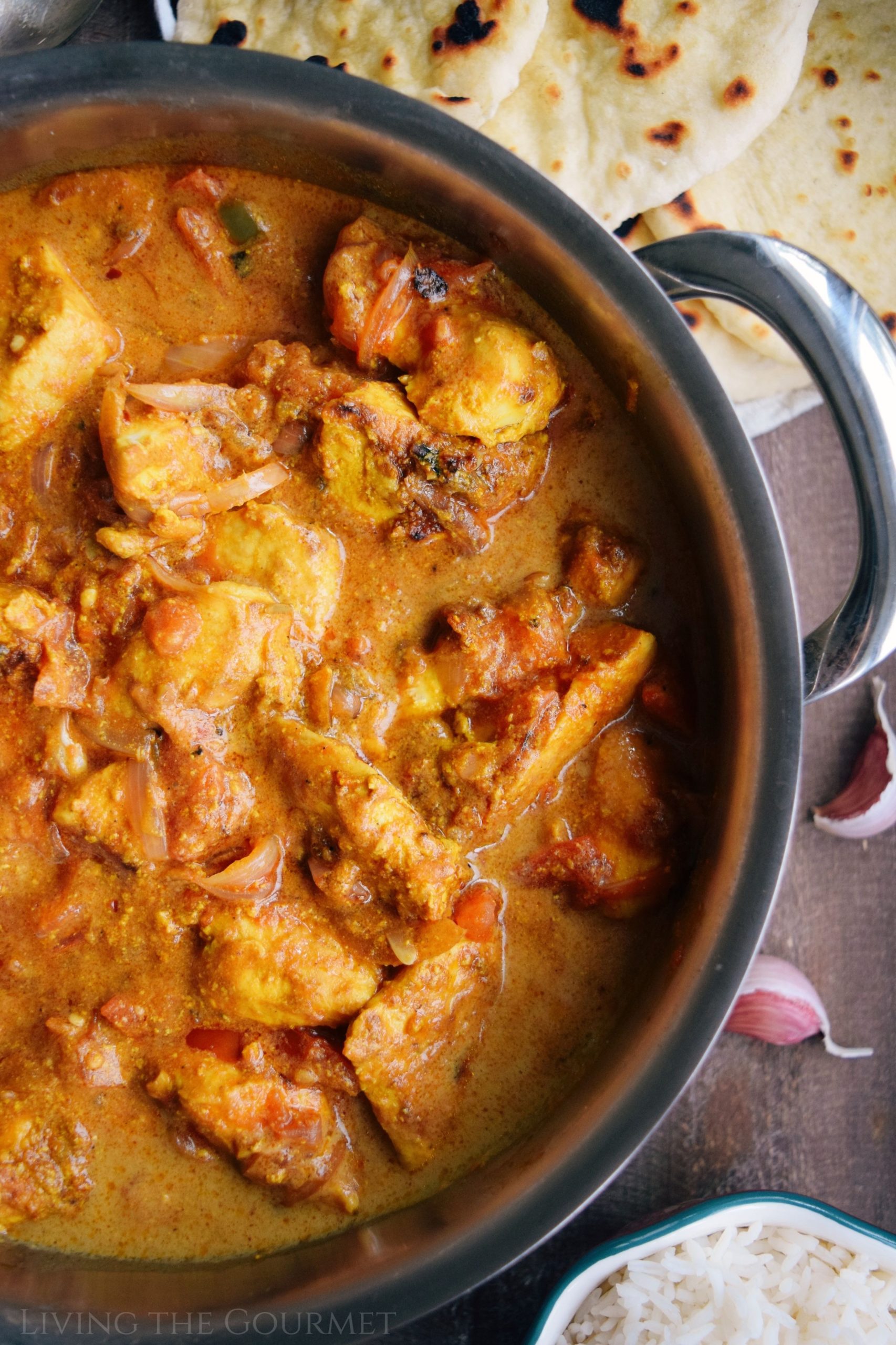 With that in mind, there is almost nothing 'connecting' Thai and Indian curry except the name. In Thailand, the 'without the sauce' concept was dropped entirely, and the curry-based spice rub instead morphed into a paste composed of various fresh ingredients. This paste is then combined with coconut milk to form a rich, heavily flavored sauce. While Indian curry is typically 'warm' and 'earthy' in flavor, Thai curry ranges from searing hot to sweet depending on the composition of the curry paste being used. Chilies feature prominently, and you can determine a Thai curry's spiciness largely by the color of the paste, with green being the hottest, yellow the mildest, and red being somewhere in the middle. There's also 'panang' curry, which is made using red chilies and shrimp, while massam is quite sweet, but features the addition of peanuts.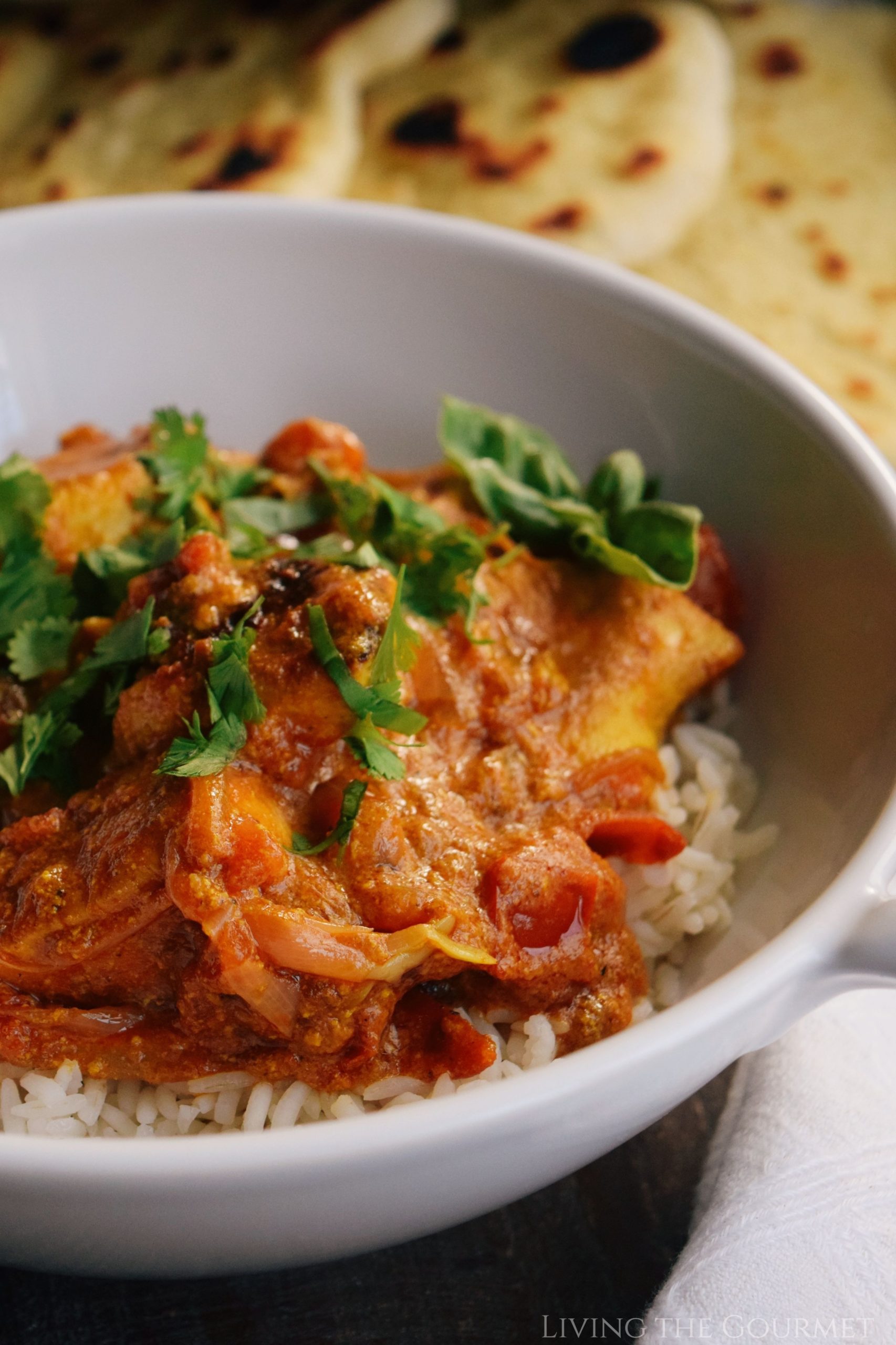 This brings us to 'curry powders.'
Interestingly, 'curry powder' is almost entirely absent within India itself, instead featuring prominently in 'Indian Immigrant' cuisine outside of India – especially in the UK. Also worth noting, curry powders almost never actually contain any 'curry plant.' This is due simply to the fact that the curry plant doesn't dry well and loses much of its flavor in the process. Thus, 'curry powder' is more or less meant to be an 'encapsulation' of the various flavors of Indian cuisine, in much the same way that 'Herbs de Provence' is meant to encapsulate the flavors of France – despite not being a 'French spice' per se.
This is in sharp contrast to Jamaican Curry, which is of Jamaican origins, and features prominently in Jamaican cuisine. Jamaican curry features a copious amount of thyme and allspice, neither of which feature in Indian cuisine. Jamaican curry is often heavy on the turmeric, allspice, and ground coriander, while featuring some combination of ground ginger, pepper, cloves, and cayenne. You'll also typically have things like scotch bonnet peppers or other very hot peppers ground into the mix. Nutmeg, while not technically traditional, is fast becoming a popular ingredient.
Living the Gourmet
Yields 4-6
Chicken Tikka Masala
10 minPrep Time
30 minCook Time
40 minTotal Time
5 based on 14 review(s)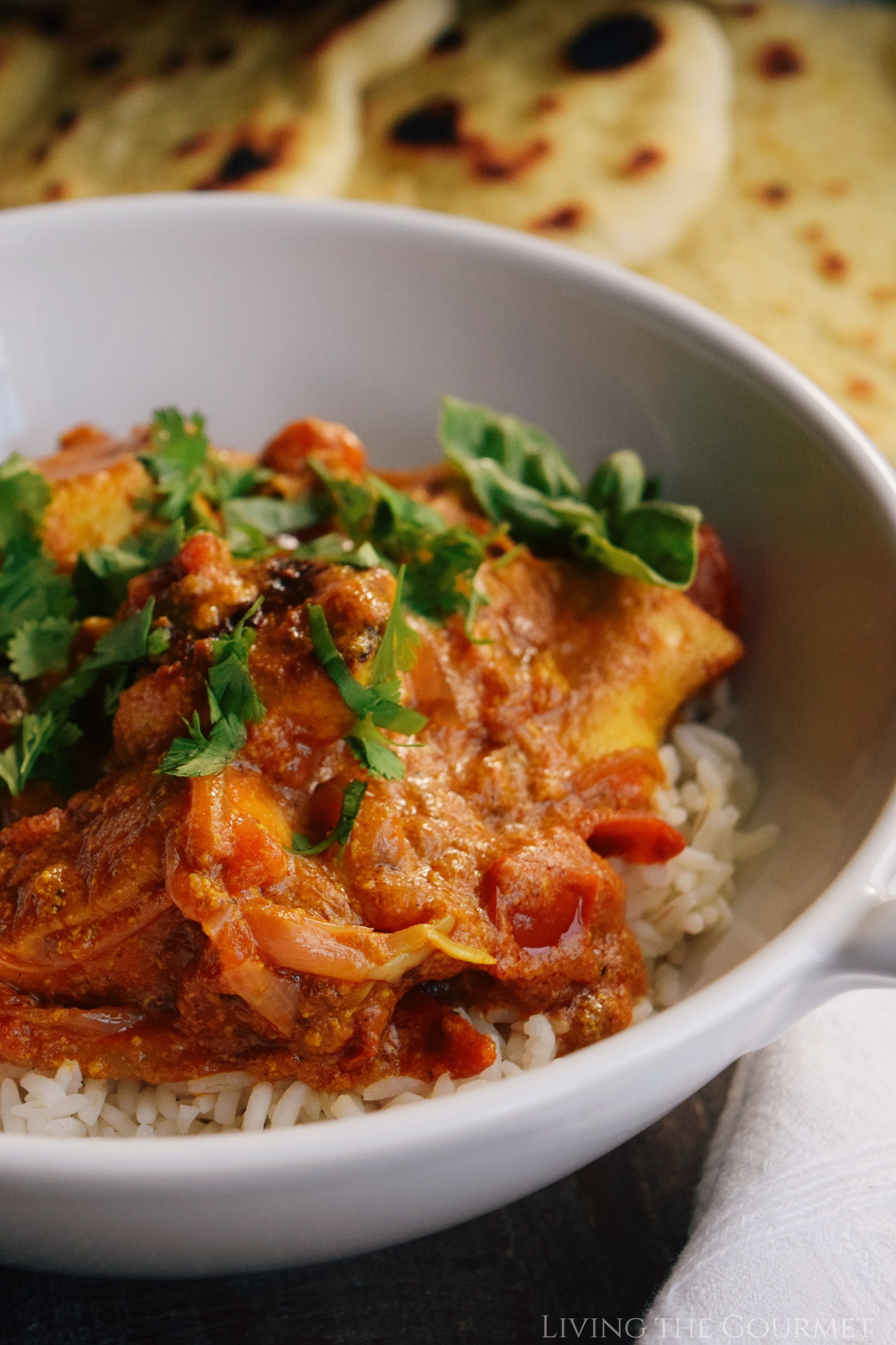 Ingredients
2 ½ lbs. boneless chicken breast – cubed
5 – 8 garlic cloves – chopped fine
1 sweet onion – sliced thin
3 – 4 vine ripe tomatoes – cubed
1 large jalapeno – grilled and diced with seeds
2 – 3 tbs. fresh ginger root – grated
4 tbs. tomato paste
1 ½ cups – low fat vanilla yogurt
2 tbs. turmeric
2 tsp. ground cumin
2 tsp. curry powder
2 tsp. ground coriander
½ tbs. sea salt
2 tsp. garam masala
1 tsp. sugar
½ tsp. red pepper flakes
2 – 3 tbs. vegetable oil
1 package Blue Elephant Royal Thai Cuisine Yellow Curry Sauce
Fresh white rice
Fresh Cilantro – for garnish
Fresh Basil – for garnish
Instructions
Place the jalapeno in a small cast iron frying pan and heat until the jalapeno is evenly charred.
Remove from the pan and let the jalapeno cool, then dice with seeds.
Combine garlic, ginger, turmeric, garam masala, coriander, ½ tbs. salt and cumin in a bowl.
Place the cubed chicken in a large bowl and add the yogurt and toss. Add the spice mixture, chopped garlic, grated ginger and toss again to incorporate and cover all of the chicken evenly.
Cover the bowl and refrigerate for 1 or more hours, this may be refrigerated up to overnight.
Heat a large cast iron frying pan with a 1 – 2 tbs. of vegetable oil and add the onion, diced tomato, diced jalapeno. Sprinkle this with a 1 tsp. of sugar and ½ tsp. of red pepper flakes and let the onion cook down and the tomatoes soften completely.
Heat a large cast iron frying pan with a 1 – 2 tbs. of vegetable oil and place the cubed chicken, few pieces at a time in the pan to cook. Allow a nice golden color to appear on the chicken. Do Not overcrowd the pan.
Place the cooked chicken in the pan with the tomato mixture.
Prepare the Blue Elephant Royal Thai Cuisine Yellow Curry Sauce as directed and place in the pan with the chicken and tomato mixture.
Place the heat on a very gentle heat and partially cover the pan.
Let this gently cook for 20 – 25 minutes.
Serve with rice and fresh basil and fresh cilantro garnish, alongside fresh naan bread.
7.8.1.2
1440
https://livingthegourmet.com/2020/06/chicken-tikka-masala.html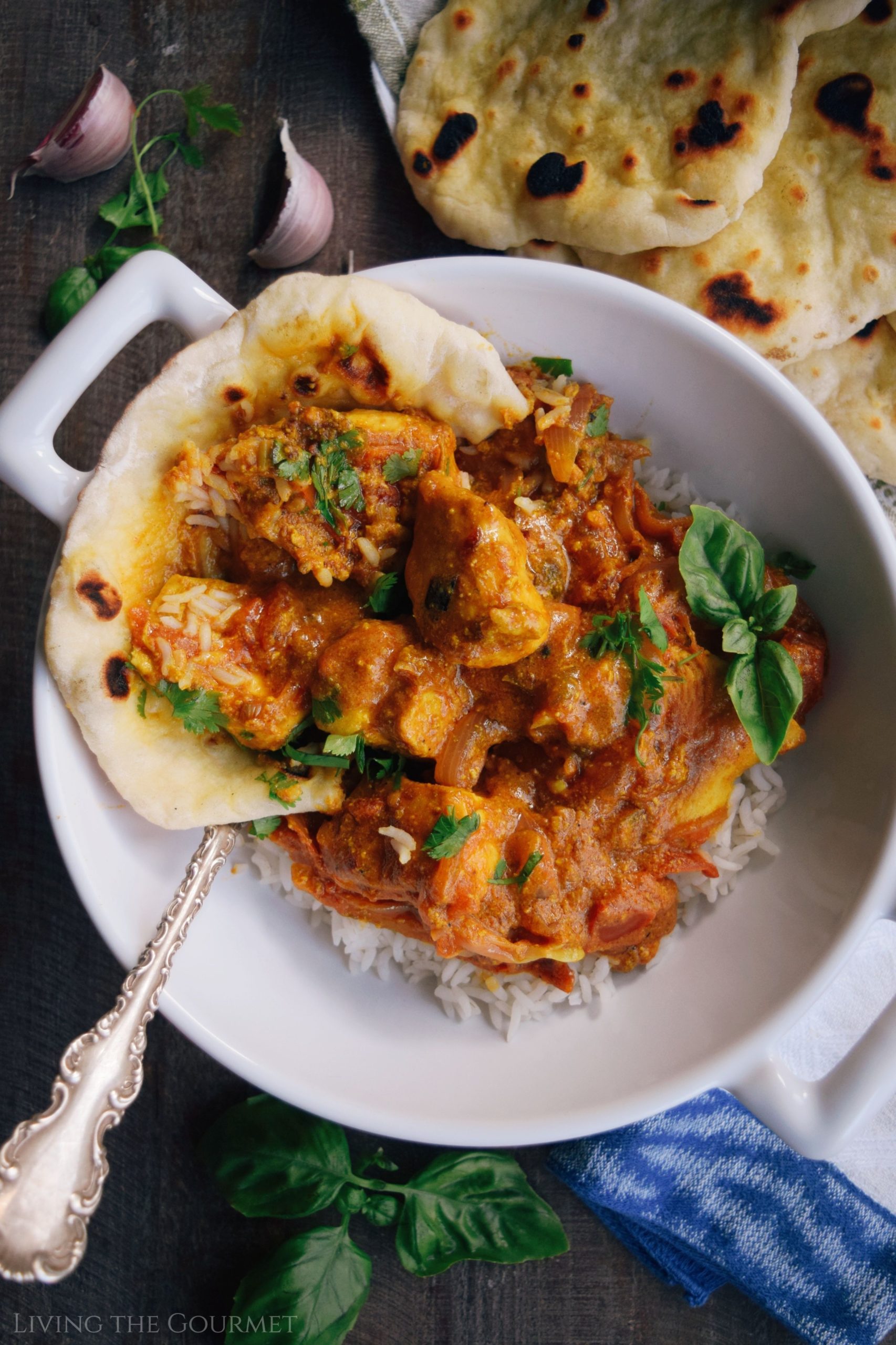 Not sure where to find Blue Elephant products? They're available at The Fresh Market, Stop & Shop, World Market, Giant Eagle Market District, Gelson's, Harmon's and select Walmart, Albertsons, Safeway, Jewel Osco, and Giant Foods. Also available online at Kroger and Amazon.
If You Enjoyed Today's Recipe…
Be sure to follow us on Instagram to stay up to date with all things Living the Gourmet, and for more great recipes, tips and tricks.
Did you make this recipe?
If so, let me know in the comments down below, or post a picture to Instagram, or to Pinterest, and I'll give you a shoutout on Instagram, or post your pin to one of my Pinterest boards!
1