This post has been brought to you by Round Barn Winery. All opinions expressed are my own. The following message is intended for those 21+. Please enjoy responsibly.
Today we're taking a look at a pair of luscious dessert wines from Round Barn Winery – in particular their Black Walnut Cream, and Espresso Cream. We'll also be sampling their Pinot Grigio. Naturally, in addition to reviewing the bottles, I'll be covering some pairings to help heighten your enjoyment of each wine.
Now, without further delay, let's get tasting.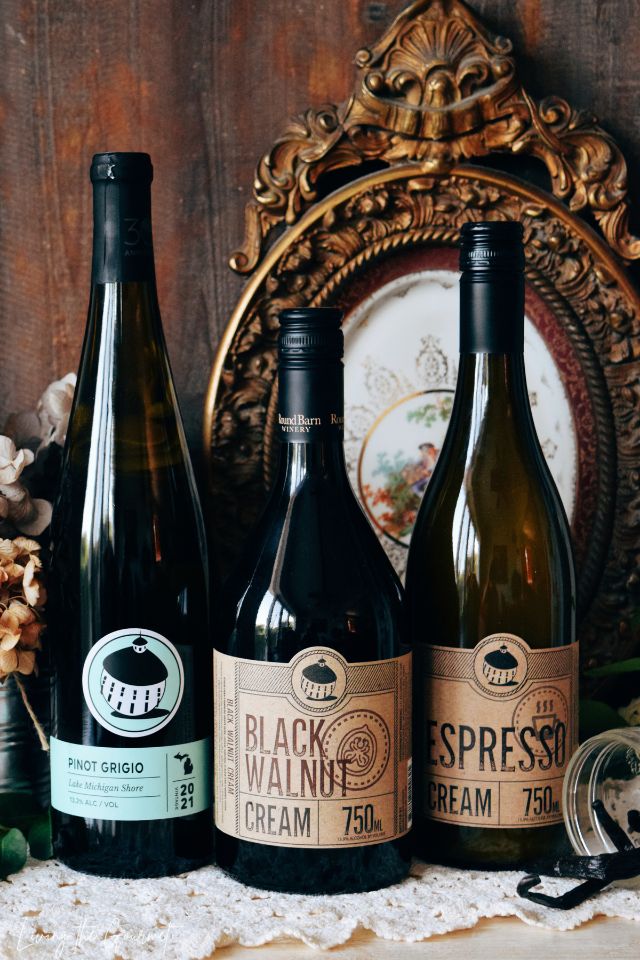 The Where: Michigan, USA
To start, Michigan is divided into five different American Viticultural Areas, these being (by order of establishment); Fennville, Leelanau, Lake Michigan Shore, Old Mission Peninsula, and Tip of the Mitt. Feenville was established in 1981, and thus the entirety of Michigan's wine country is positively youthful even by New World standards.
It should come as no surprise that 'all' of Michigan's five AVAs border the Great Lakes, with the Leelanau Peninsula being wholly surrounded, while the Tip of the Mitt, perhaps unsurprisingly, runs the majority of Michigan's northern "Mitt" coastline. With all five of the AVAs featuring a cool coastal climate, varietals such as pinot grigio and Riesling thrive in Michigan, although cabernet franc and merlot (no shock there), are also becoming increasingly popular.
Leelanau and Old Mission, contained in the Greater Traverse City area, feature a climate dominated by Lake Michigan and sandy soil, which allows for a longer growing season than much of what is available in the US Midwest. As a result, some fifty or so percent of Michigan's wine grapes are grown in this area.
Also of note, given Michigan's cooler climate, the area specializes in the production of ice wine, which requires a hard and rapid early freeze so that the grapes can be harvested while frozen.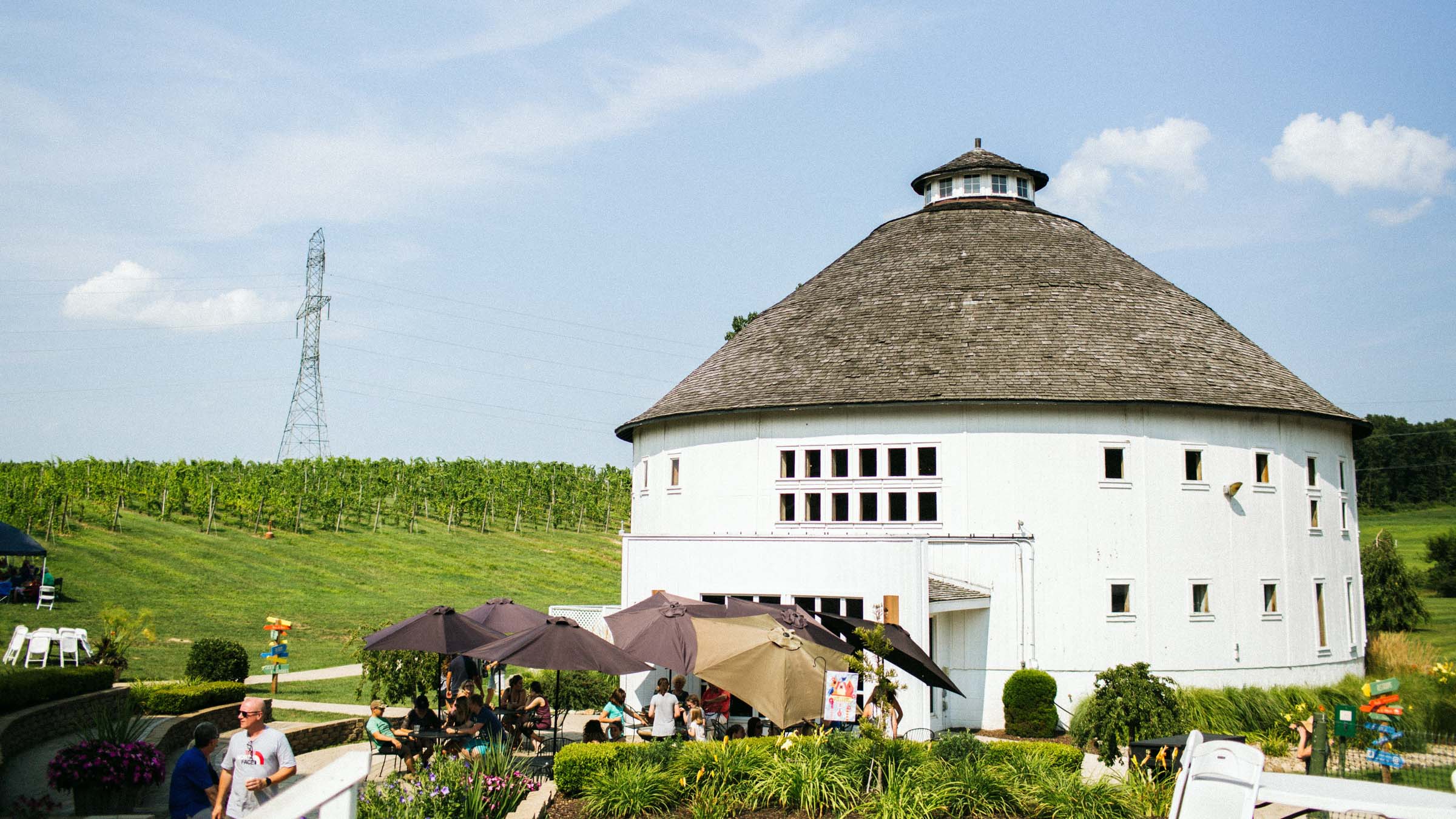 The Bottles – A Showcase
First up, we've got Black Walnut Cream.
Next, we'll be taking a look at Round Barn's Espresso Cream.
Finally, we'll be ending off on Round Barn's Pinot Grigio.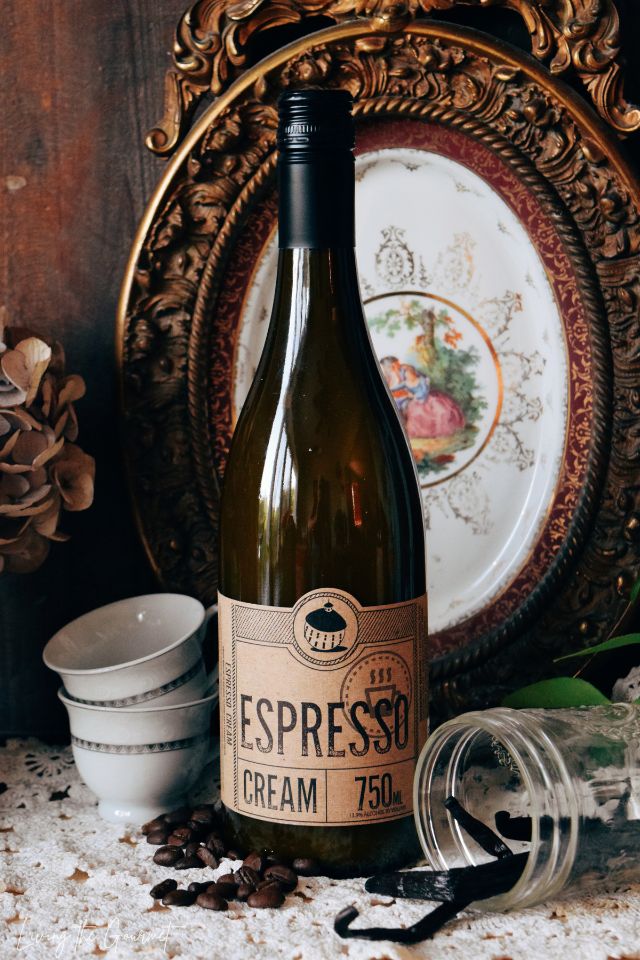 Aromatics and Tasting – The Review
The Espresso Cream opens with notes of dark roasted coffee and vanilla. The aromatics are quite rich and sweet. On the palate, the wine is very richly textured, featuring lush coffee and cream notes, alongside what I'll describe as lush caramel. A very pleasant experience from start to finish.
The Black Walnut Cream introduces itself with butterscotch and vanilla notes, creating a pleasantly thick and sweet aromatic profile, with nutty hints of espresso and chocolate. On the palate, the wine is quite thickly textured, as one would expect, and very sweet. The butterscotch from the aromatics carries over to the palate, but takes a back seat to notes of toffee and espresso. The finish is lasting, and very enjoyable.
Note: I think it's worth noting that both of these bottles are fairly unusual amongst other 'cream liqueurs.' I say this because they are 'not' made from distilled spirits as a base, but rather from wine, into which cream and natural flavors are mixed. The resulting beverages, as such, are relatively low alcohol (by cream liqueur standards), clocking in at just 14% abv.
Finally, the Pinot Grigio introduces itself with aromas of white stone fruit, and just a hint of peach. Lingering on the nose, dew damp grass and tropic fruit start to take shape. On the palate, the wine features a pleasant minerality cut by notes of lemon zest, tropic fruit, and juicy pear.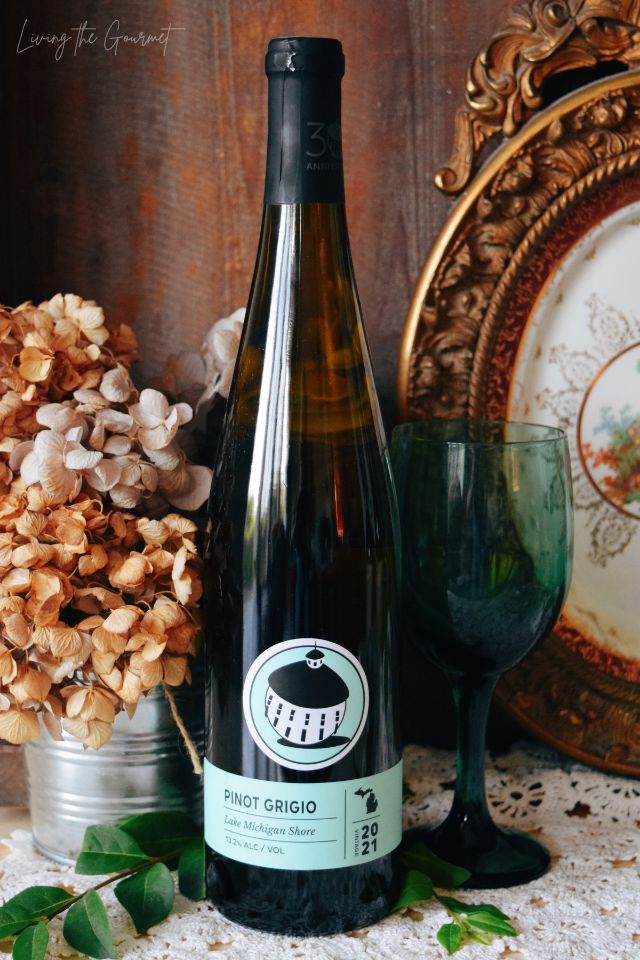 Pairings – What to Eat
With the Pinot Grigio I consider fruit and cheese to be the ideal pairing. As an ideal example, consider something like my French Cheeseboard where I paired homemade crostini with grapes, dried apricots, blueberries, and a mix of French cheese such as Fourme D'Ambert, Comte, and an aged Goat Cheese Log.
With the Espresso Cream, I'm going to defer to the makers who suggest mixing this into dessert-worthy cocktails, or pairing it with ice cream, or simply enjoying it on its own. Again, this is something you want to enjoy after dinner, when you can really savor its decadence.
The Black Walnut Cream is, to my mind, an after-dinner treat. Enjoy this on its own, perhaps alongside pastries, or with (or over) ice cream.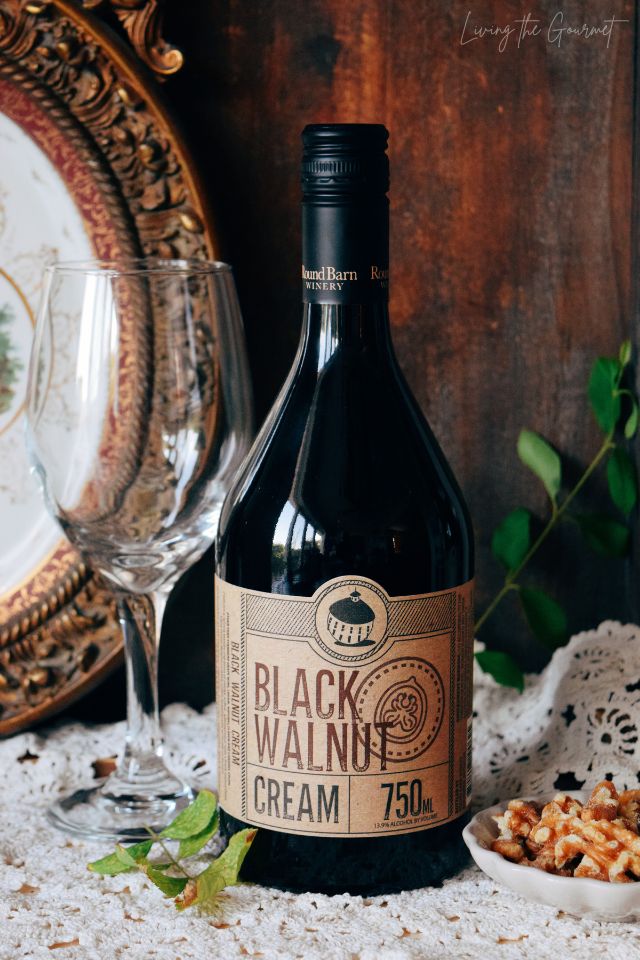 How would you enjoy today's wines? And what are your ideal dessert cocktails? Let me know in the comments below, I'd love to hear from you.
As an Amazon Associate I earn a small commission from any purchases made through the affiliate links within this post. For more information on this please see our disclosure policy. Thank you!
0