This post has been sponsored by Lifeboost Coffee. All opinions expressed are my own.
Today we're going back to basics with some French Press coffee, and we'll be doing so with a little help from my new friends over at Lifeboost Coffee, whose line of low acid, organic, single origin coffees is really something special, not only in terms of flavor, but in terms of the health-minded approach they take to producing coffee, but more on them below.
Now, without further delay, let's cover one of the most basic, yet delicious, ways to prepare coffee.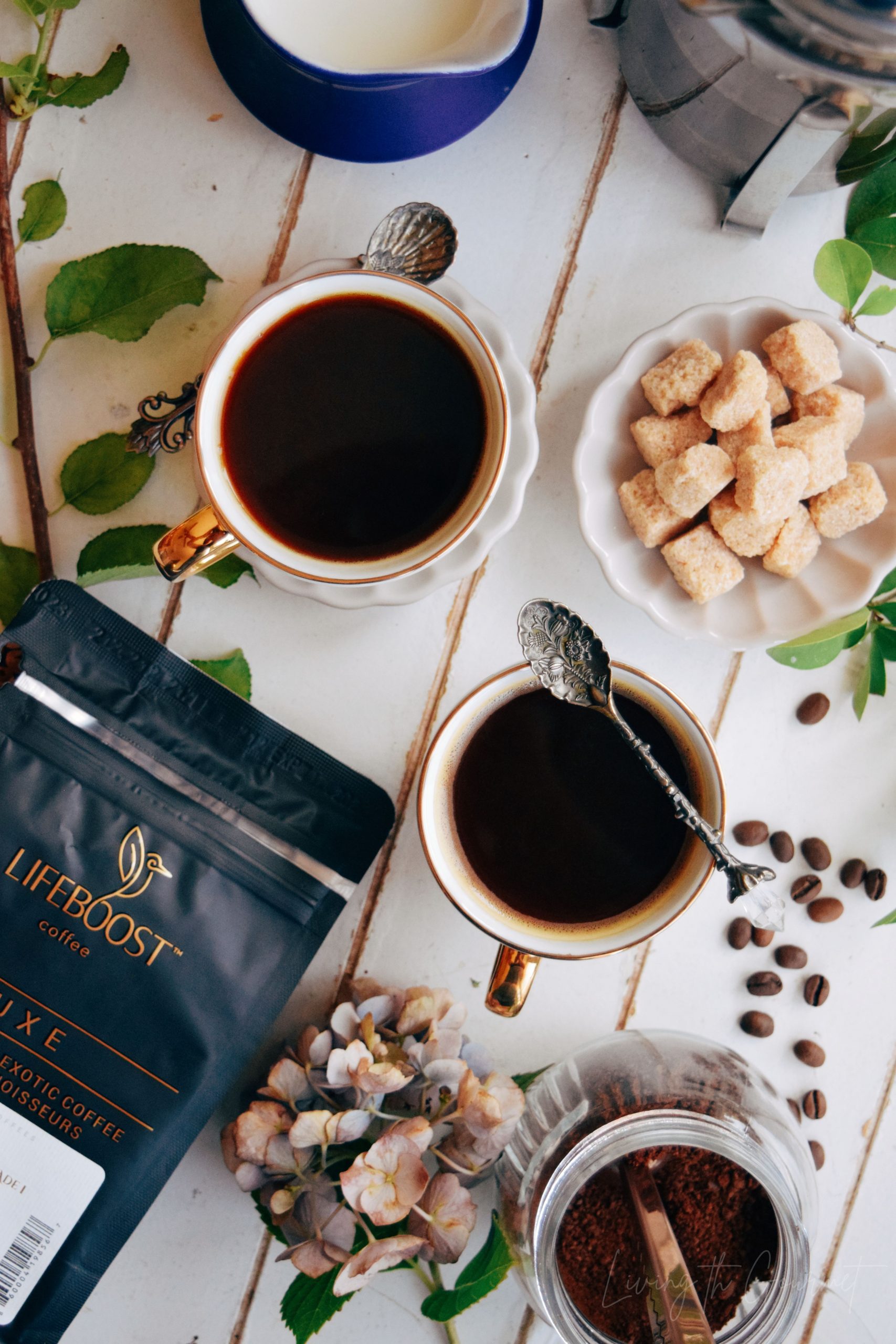 The Coffee – Here's what to keep in mind
Coffee has some eight-hundred flavor compounds, making it the single most 'flavorfully complex' things we humans ingest. To put this in perspective, the next most 'flavorfully complex' thing we consume is wine, but wine clocks in at just two-hundred and fifty flavor compounds (plus or minus a few depending on the grape and growing conditions). As consumers have become more and more aware of this complexity, coffee has moved ever further into niche territory, even as wine has become ever more accessible.
However, let's simplify things a little, because even though coffee is itself complex, finding and making good coffee really doesn't need to be.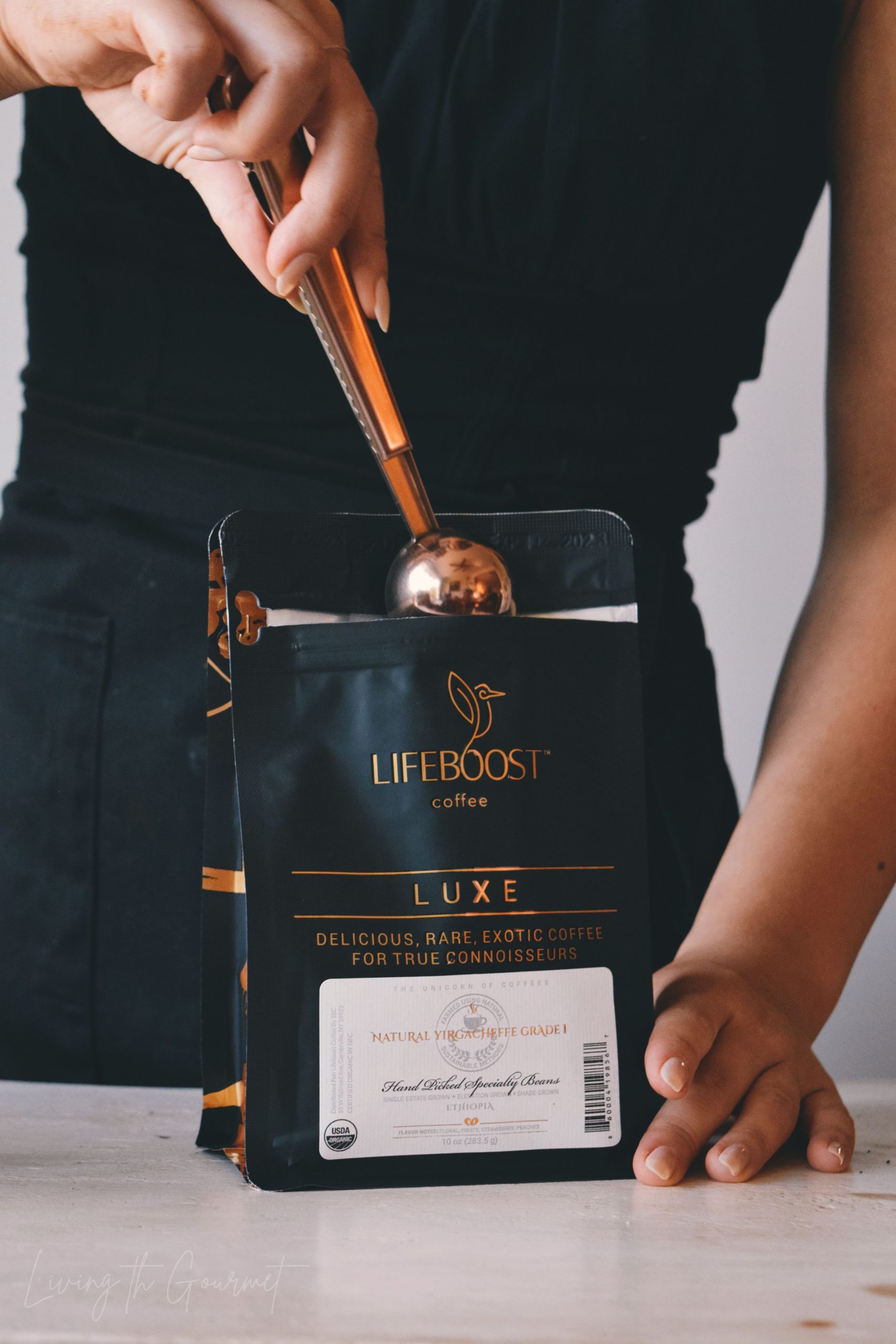 1) Start with Good Coffee. This really should go without saying, but starting with good coffee is a must if you're looking for a good cup of coffee. For that reason, I trust Lifeboost Coffee. Lifeboost Coffee starts with hand selected single origin beans. These beans are are shade grown at high elevations, which maximizes nutrients and minimizes acids.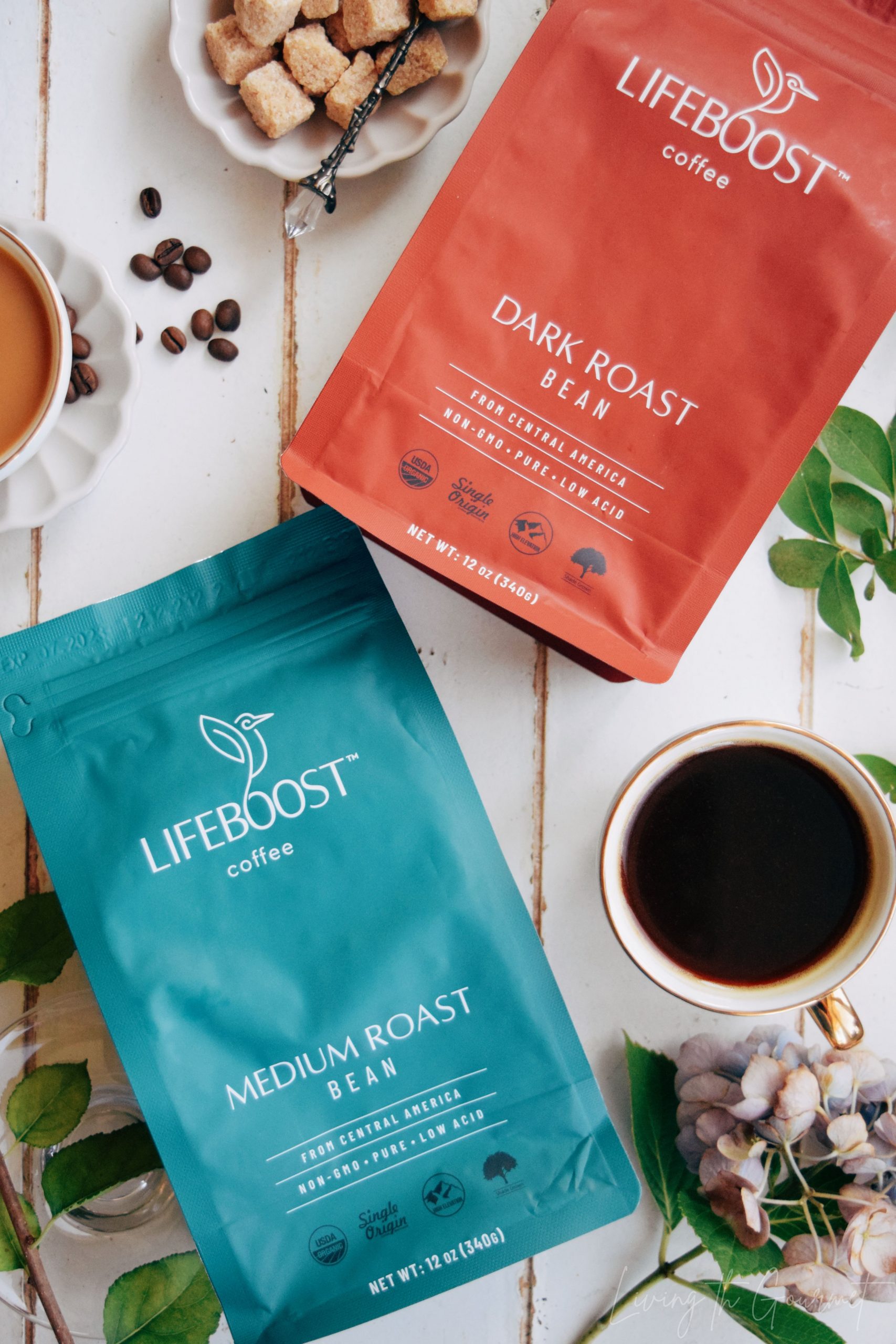 Lifeboost's main roasts are all certified organic, but Lifeboost still puts all of their beans through rigorous third-party testing to ensure the absence of mycotoxins, molds, heavy metals, and pesticides, along with four hundred other toxins. This ensures that you're receiving the cleanest, healthiest beans available. In addition, Lifeboost Coffee is stomach-friendly, being low-acid, and non-GMO certified. These beans are naturally grown to full maturity, which ensures the maximum amount of nutrients are entering the beans before harvesting. These beans are then sun dried, and washed gently in spring water before being freshly roasted and shipped.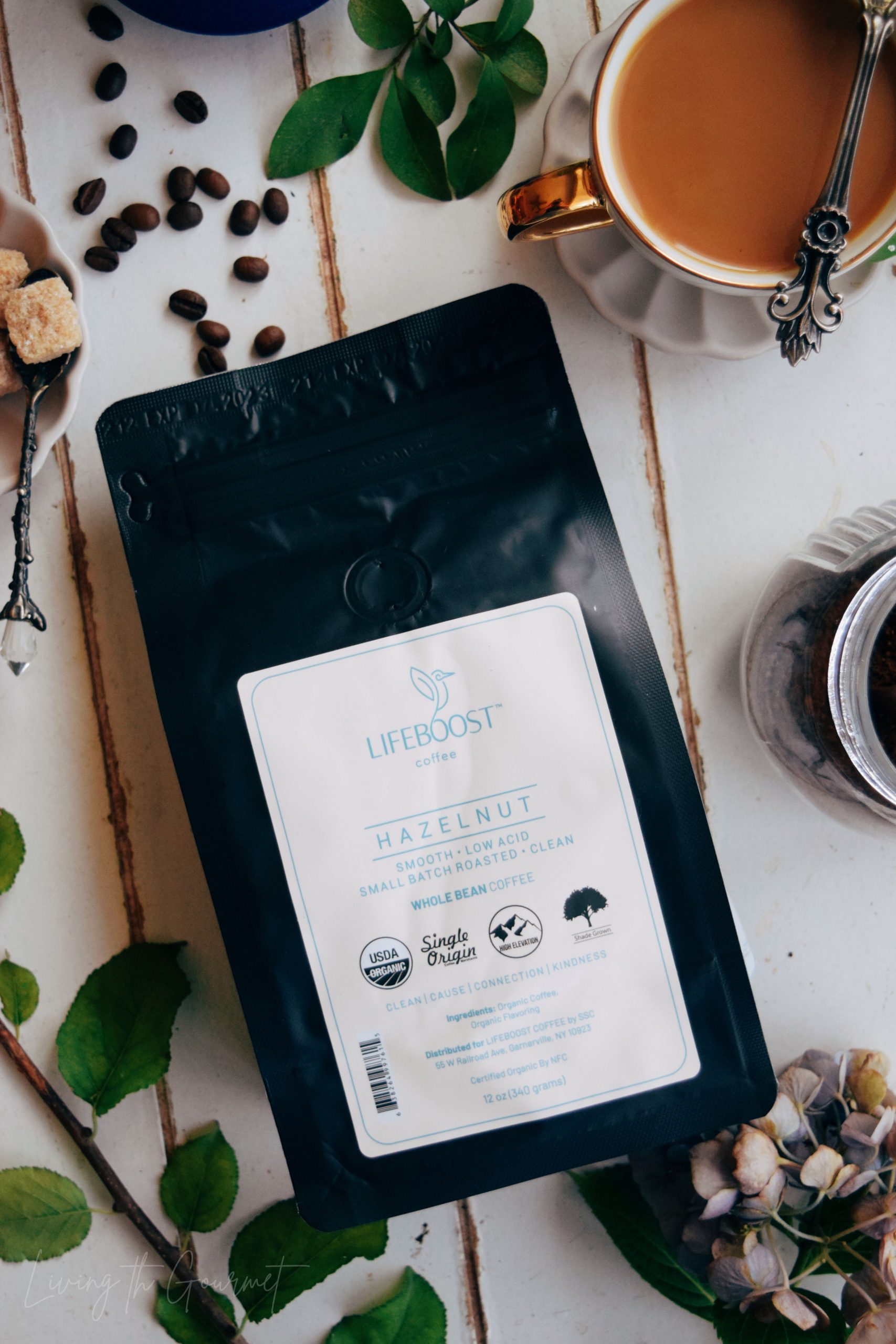 Lifeboost utilizes their trademark TRUSTPURE Process, which helps ensure that they are bringing you the healthiest, most delicious low-acid coffee, with their goal being to make your gut happy so that you can enjoy their coffee again and again. All of this combines to create not only a delicious coffee bean, but a bean that you can feel good about brewing. From their Embolden Dark Roast, which is an organic, non-GMO, delicious dark roasted coffee, to their Luxe, which is a medium roast selection of rare and exotic coffees for 'True Connoisseurs,' to their Africa Light Roast, Lifeboost offers delicious, health-minded coffee for every palate.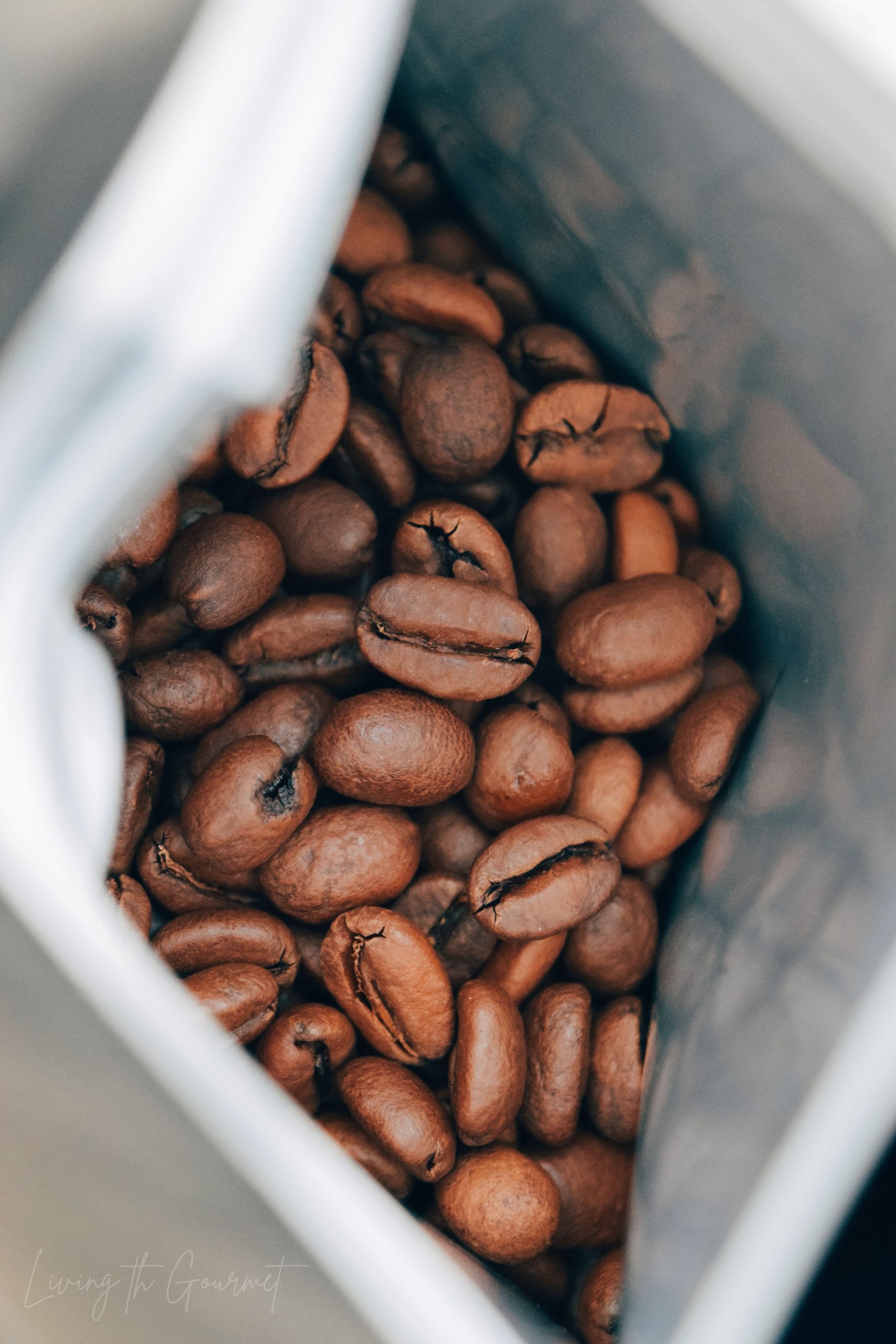 2) Whole vs Pre-Ground – The Summary. Let's start with the positives of ground coffee. It's easier to use, saves time, and is cheaper. And that's it. By contrast, whole beans are fresher, of higher overall quality (because roasters generally pay more attention to what makes it into the final package for the purpose of eye appeal), and lasts 'much' longer. As such, with all things being equal, the same quality whole beans will produce a more flavorful, and more aromatic, cup of coffee, than comparative ground coffee. As such, go for whole beans unless you absolutely cannot spare the extra few minutes to grind your own.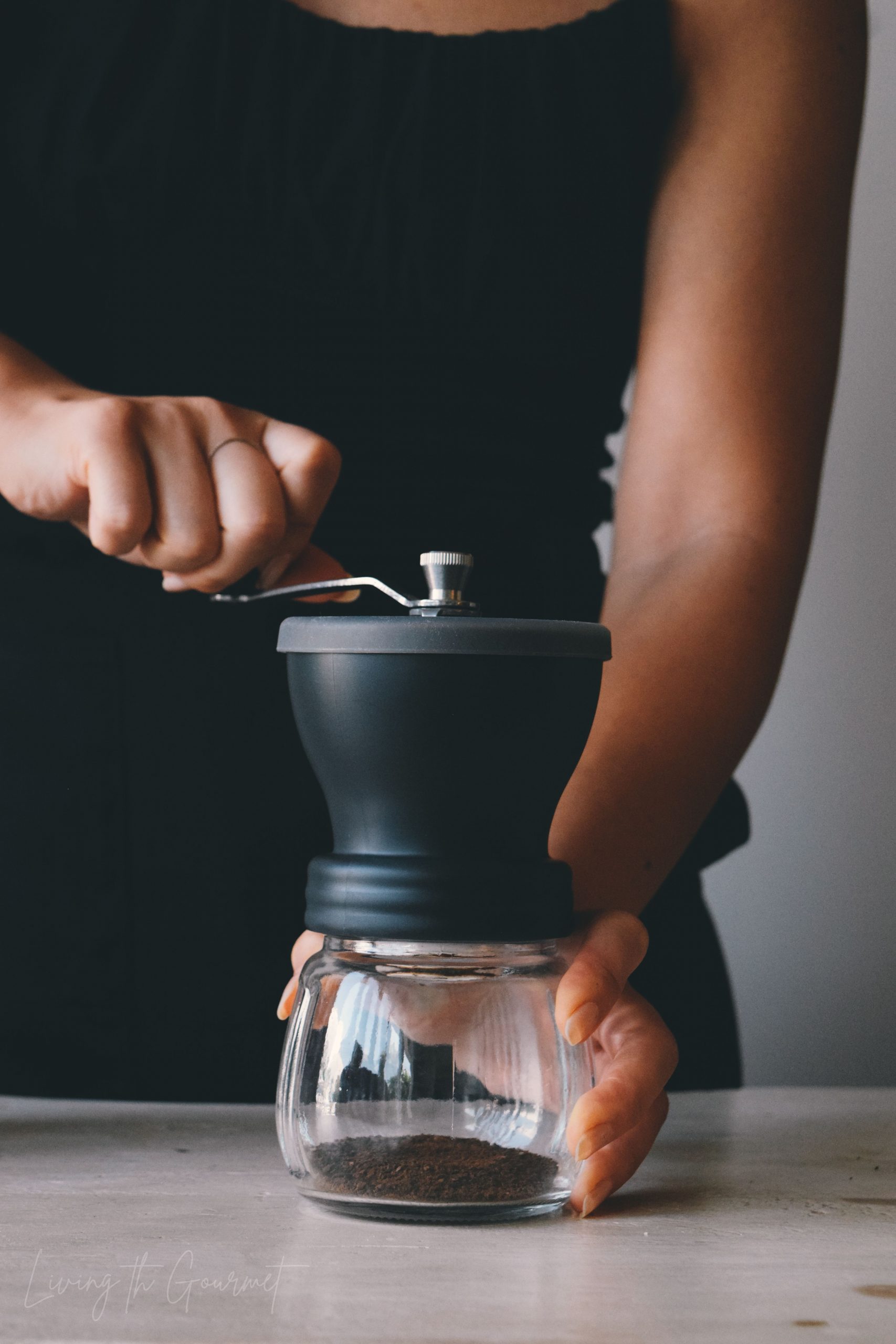 3) Whole Beans and Freshness. Peak freshness for 'unsealed' roasted whole bean coffee is one to two weeks after roasting. After that, the beans will start to rapidly bleed away their freshness and become stale. Freshness can be (drastically) increased via proper storage. When packed in an airtight container, whole coffee beans will last 'up to' nine months. The less oxygen the coffee beans are exposed to, the longer the coffee will last. Now consider that 'most' bags of ground coffee were roasted weeks, and sometimes 'months,' (yes, months) before finding their way to the shelf of your local supermarket, where they can sit, again, for weeks if not months, and you can begin to imagine the issue that arises here.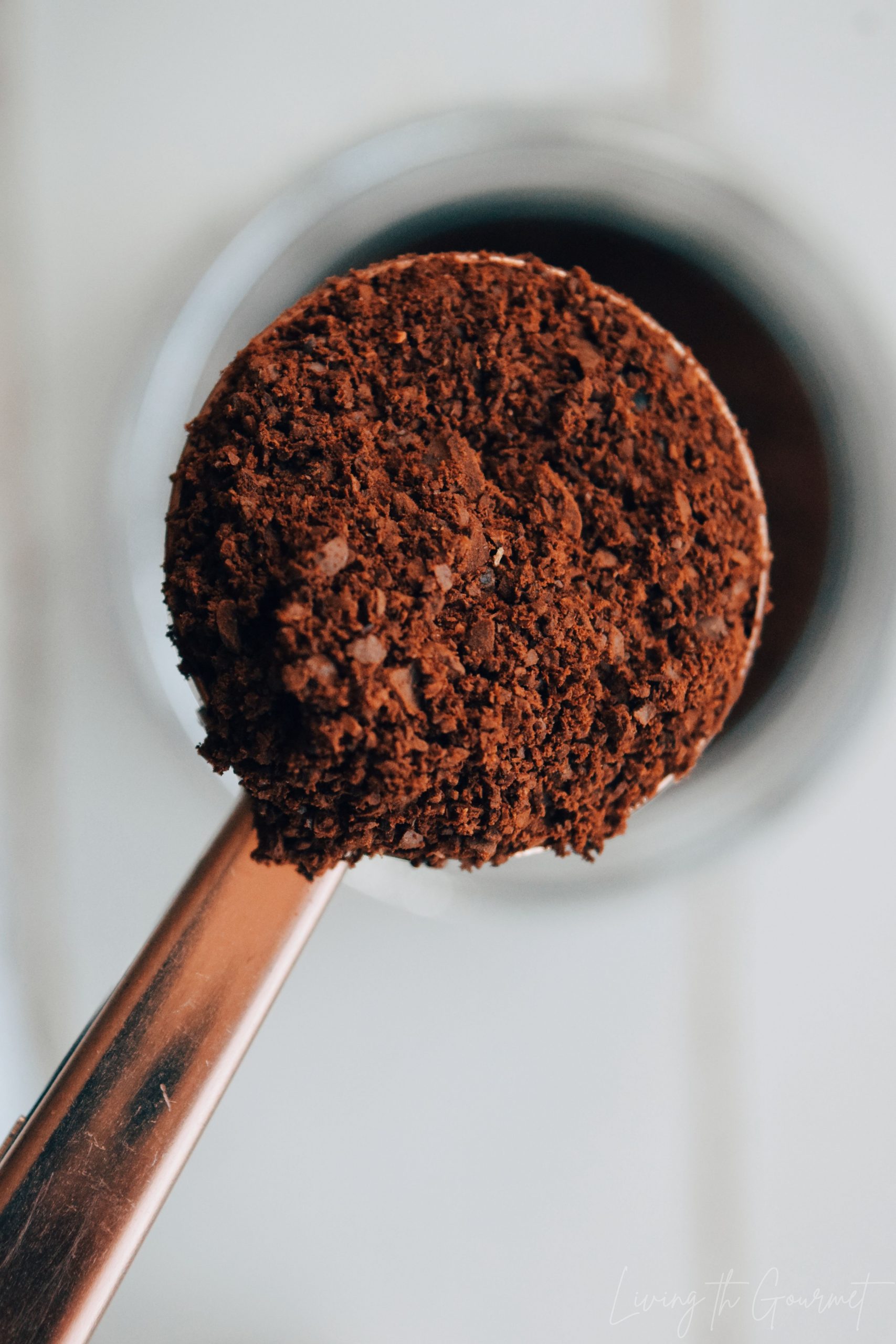 4) Ground Coffee – It's Almost Never Fresh. I don't mean to beat a dead…coffee bean, but ground coffee lasts just thirty minutes before it's stale (yes, minutes). The reason for this is oxidation, as once coffee has been ground up, oxygen is able to pervade the coffee almost instantly, thereby causing decay, and it is 'decay' that causes 'staleness.' Here again, if packed in an airtight container, the coffee will last much longer (up to a few weeks) before it bleeds away all of its flavor and aroma, but given that the coffee lasts just minutes out in the open, 'any' exposure to air rapidly decays the coffee. Imagine how often you have to open that airtight container or bag to get to the coffee. A few minutes here, a few minutes there, and before long, even under the most ideal circumstances, that coffee has begun to lose all of the precious nuance that makes 'good coffee' such a joy to drink.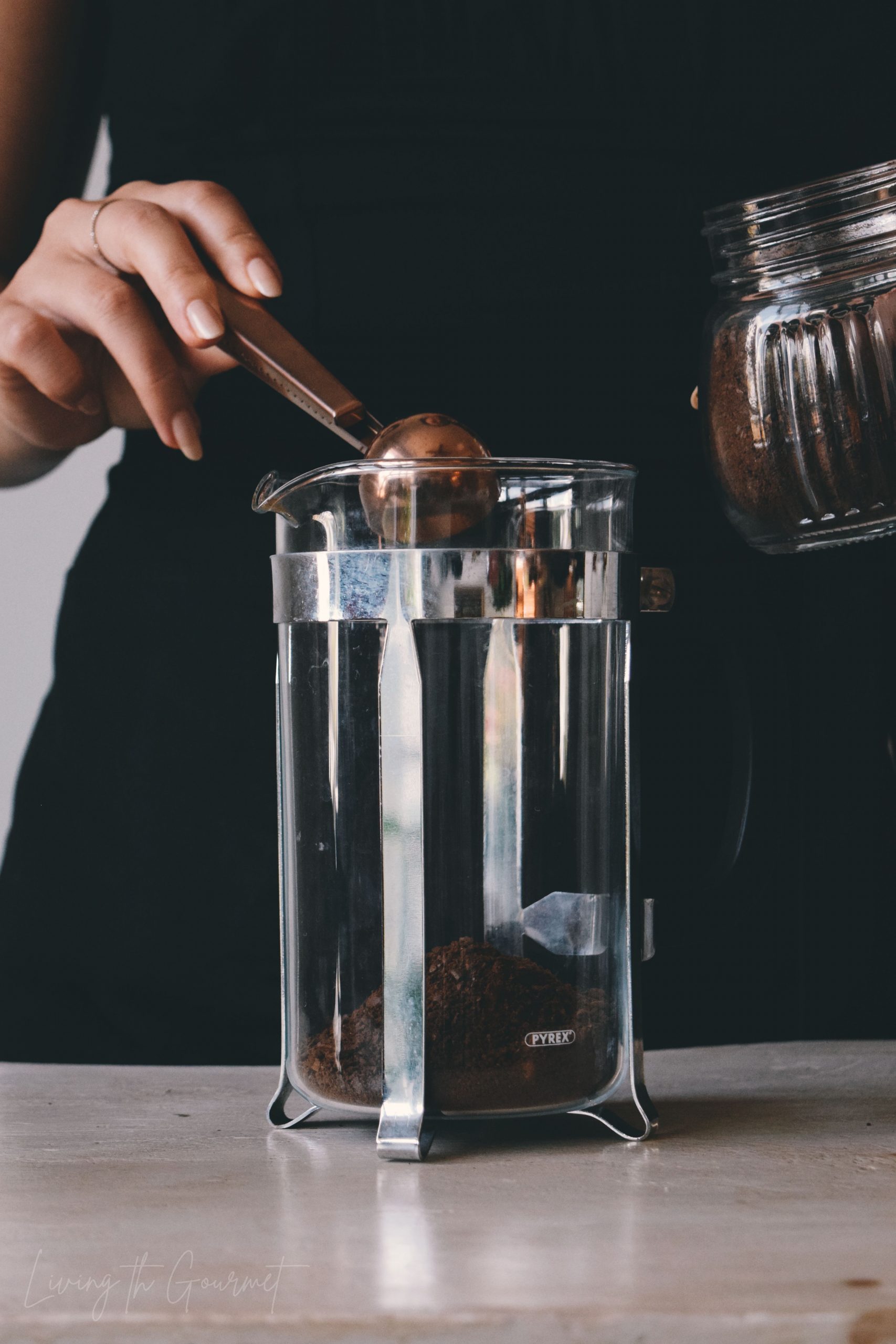 Why to French Press
1) It's All About Basics. Aside from Turkish Brewing, which we've also done here on Living the Gourmet, French Press coffee is perhaps one of the most 'basic' ways to prepare coffee – and that's a good thing. It's simply combining water and coffee to produce a brew, and then straining the grinds. There are no moving parts, no 'technology.' Just a simple, four and half minutes to a delicious brew.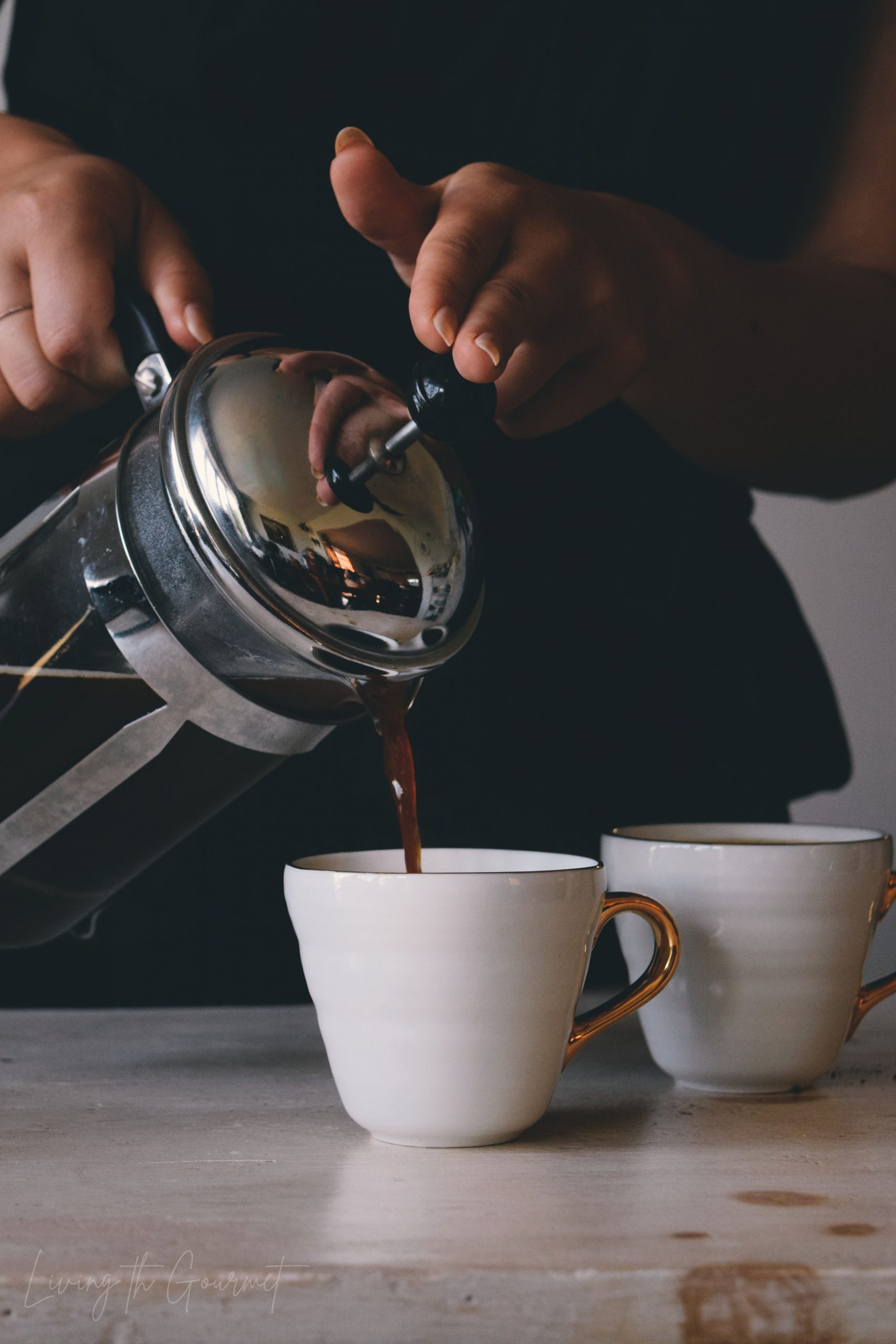 2) Consistent. Unlike more 'modern' brewing methods, as well as few older ones, French Press coffee is incredibly consistent in terms of the coffee it produces. This goes back to the idea of it being a 'basic' brewing method. The less 'moving parts' there are, the less there is to 'adjust' and, let's be real, the less room there is for error or for something to go wrong.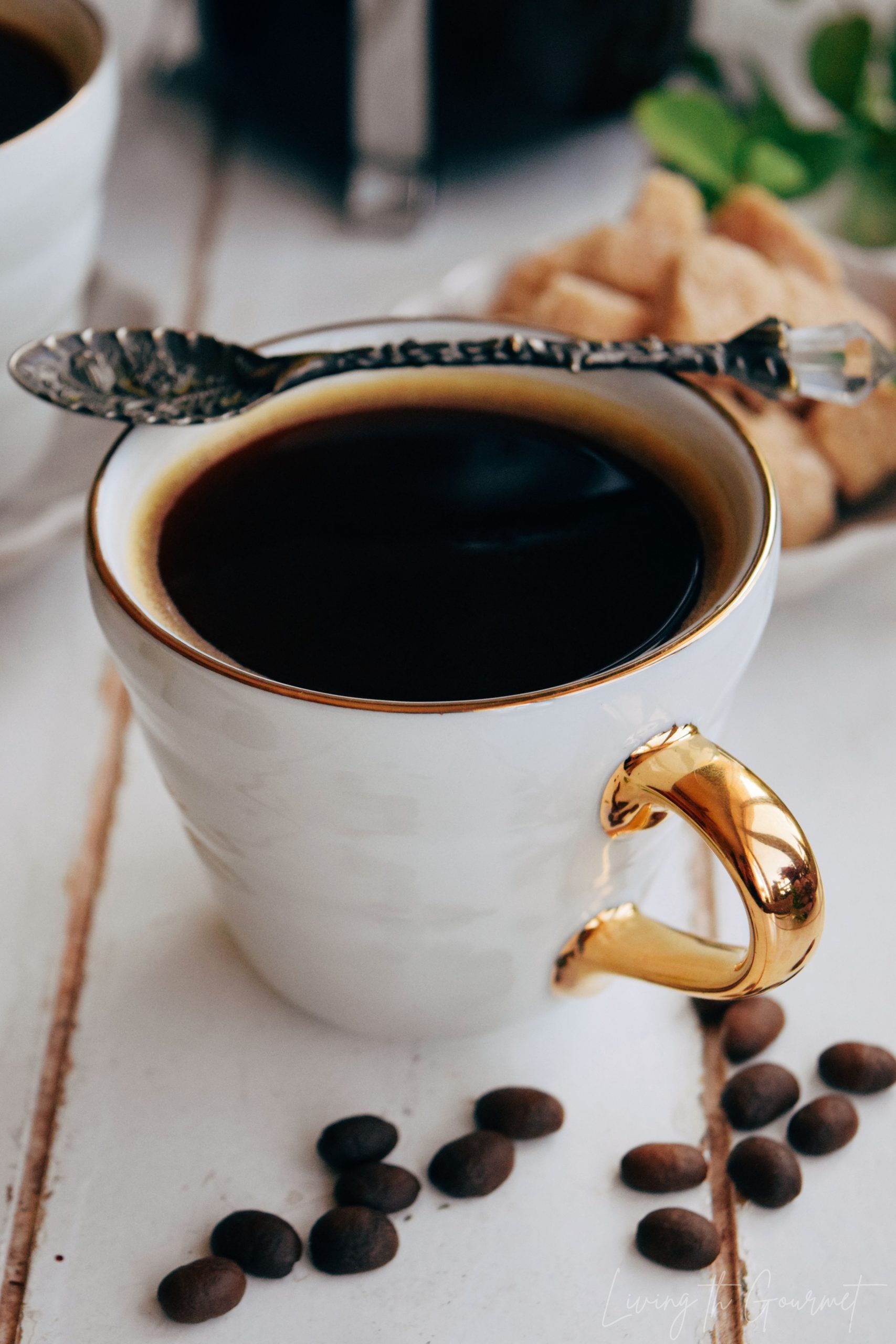 3) Heavy Bodied. While this may not be to everyone's preference, French Press produces a very heavy bodied cup of coffee – similar to Turkish brewing, and does so consistently. Naturally, this can be adjusted via your ratio of coffee to water.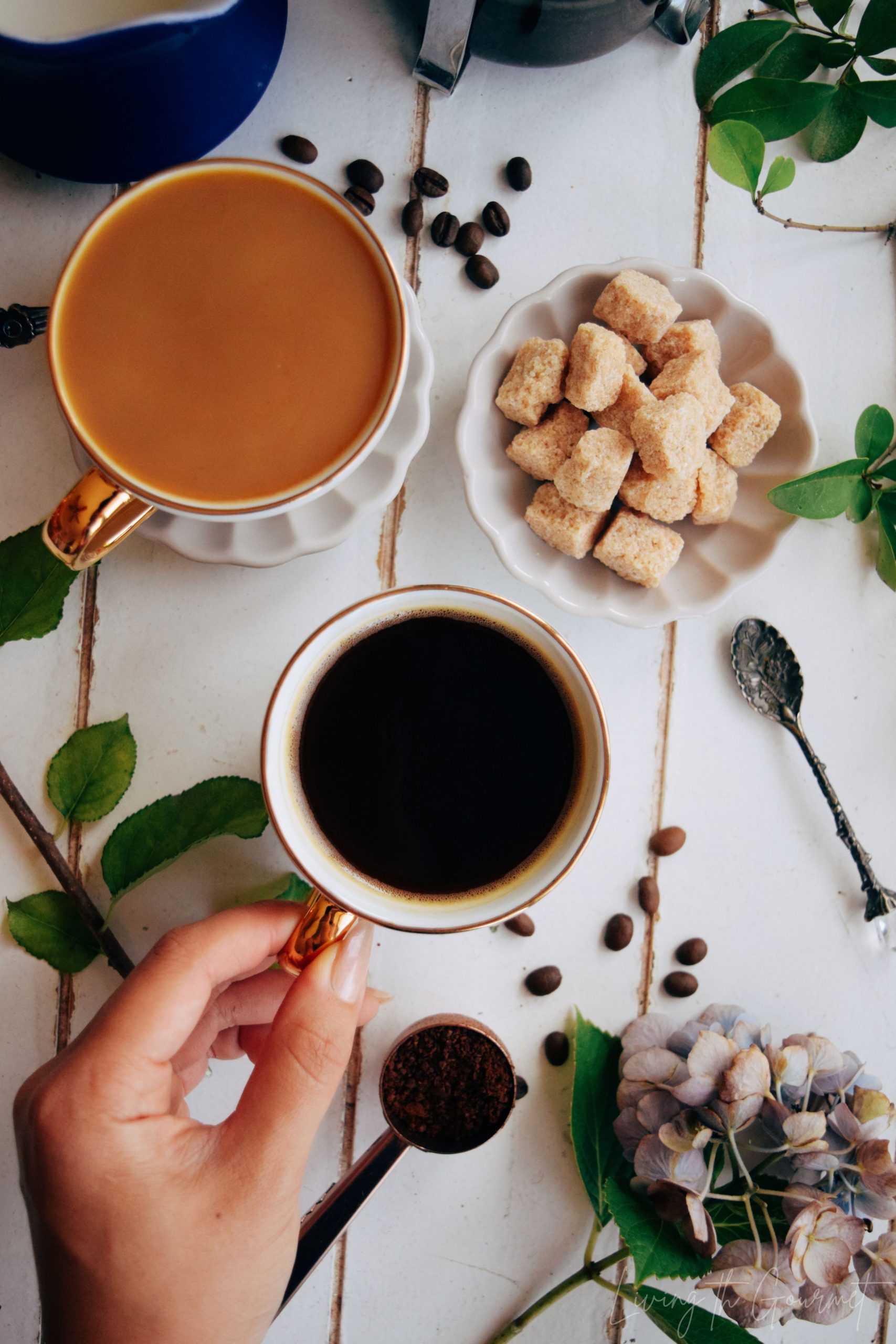 More Coffee Favorites to Love
Tiramisu Coffee- A sweet creamy custard served over hot coffee and cream, then topped with shavings of dark chocolate and a sprinkle of warm cinnamon. What's not to love?
Turkish Coffee- I once heard Turkish coffee referred to as "This coffee is tradition in a cup, a civilization diluted into a single brew, the drink of an empire." Turkish coffee is really where it all started, as it's perhaps the oldest known way to prepare coffee – and, in my opinion, it's easily one of the most delicious. Dense and thick, and capped by its own natural 'crema,' if you haven't tried Turkish coffee, I can't recommend it enough.
Cold Irish Cream Mocha Frappe- Unlike the Turkish coffee I just mentioned, this particular recipe is assuredly 'not' tradition in a cup. On the contrary, this is a decadent Irish Cream, brewed with an iced mocha frappe. It's as delicious as it sounds.
Print
Low Acidic Coffee
---
Author:

Total Time:

10 minutes

Yield:

4

servings

1

x
1/2

cup

Lifeboost coffee beans (I used the Luxe roast for today's post)

2

cups

(16 oz.) cold filtered water
---
Instructions
In a coffee grinder (manual or electric), grind the coffee beans to a medium grind.
Add 1/2 cup of the ground coffee to the French Press.
Slowly pour 2 cups boiling hot water to the French Press.  Stir and let steep for about 5 minutes.
Gently press the plunger down and serve.
Prep Time:

5 minutes

Cook Time:

5 minutes

Category:

Drinks
Keywords: coffee, french press
Recipe Card powered by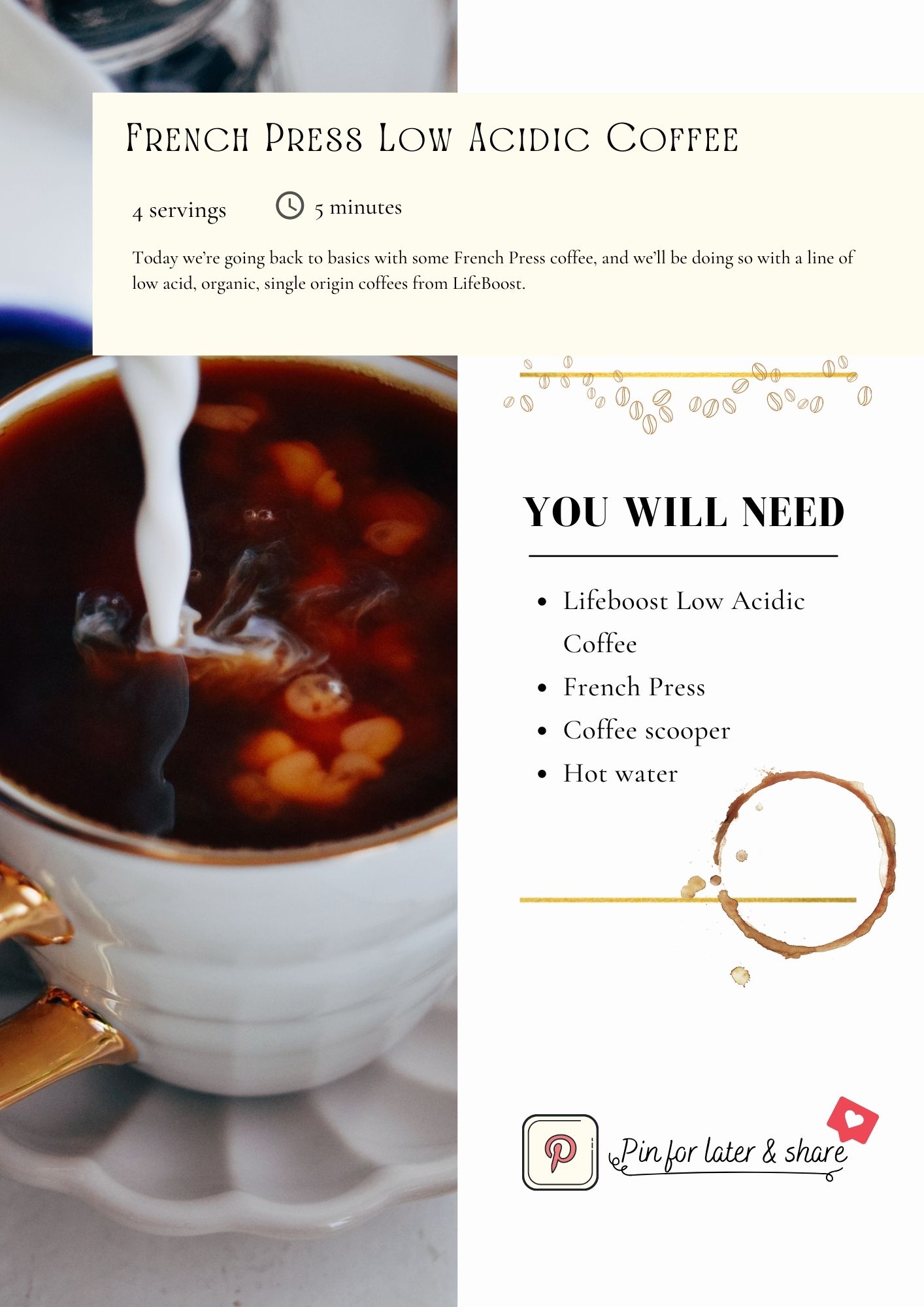 As an Amazon Associate I earn a small commission from any purchases made through the affiliate links within this post. For more information on this please see our disclosure policy. Thank you!

0