This post has been sponsored by Mark T. Wendell Tea Company. All opinions expressed are my own.
Today we're showcasing how to enjoy a cup of whole leaf tea, and we'll be doing so courtesy of our new friends over at Mark T. Wendell Tea Company. Today's featured teas are perfectly enjoyable iced or hot, meaning their great for starting your day, unwinding in the evening, or over ice for the warmer weather.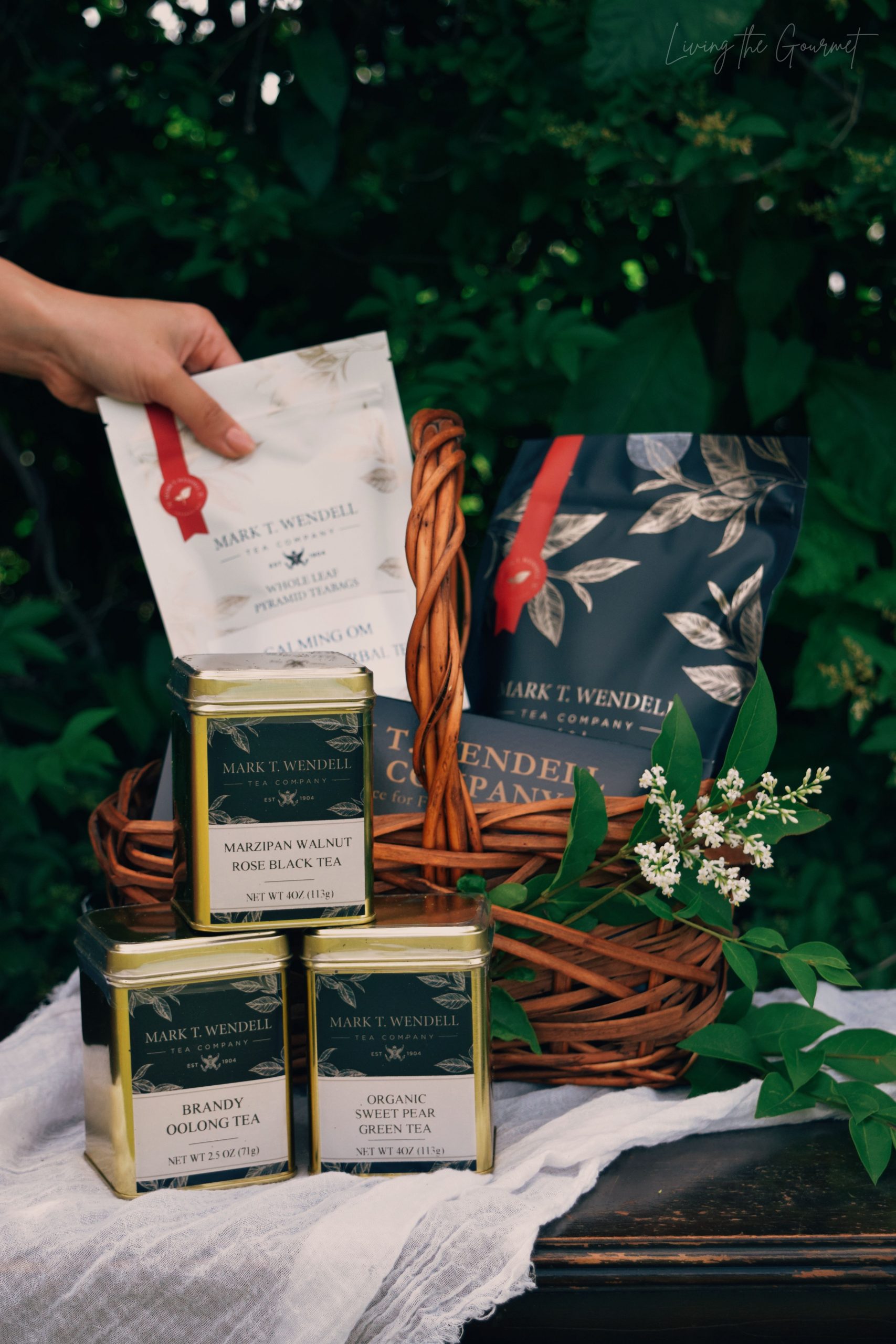 The Setup – Loose Tea, and Single Serve Brewing
1) Why to Choose Loose Tea Over Bagged. The difference between loose tea and what you'll get in a teabag is more or less the difference between 'whole herbs' and 'powdered herbs.' For example, let's compare powdered oregano to 'dried whole' or 'dried chunked' oregano. The whole oregano is much more aromatic, and has a noticeably deeper flavor. The reason for this is simple – the more you process a given herb, the more flavor it loses, especially over time, and tea is no exception.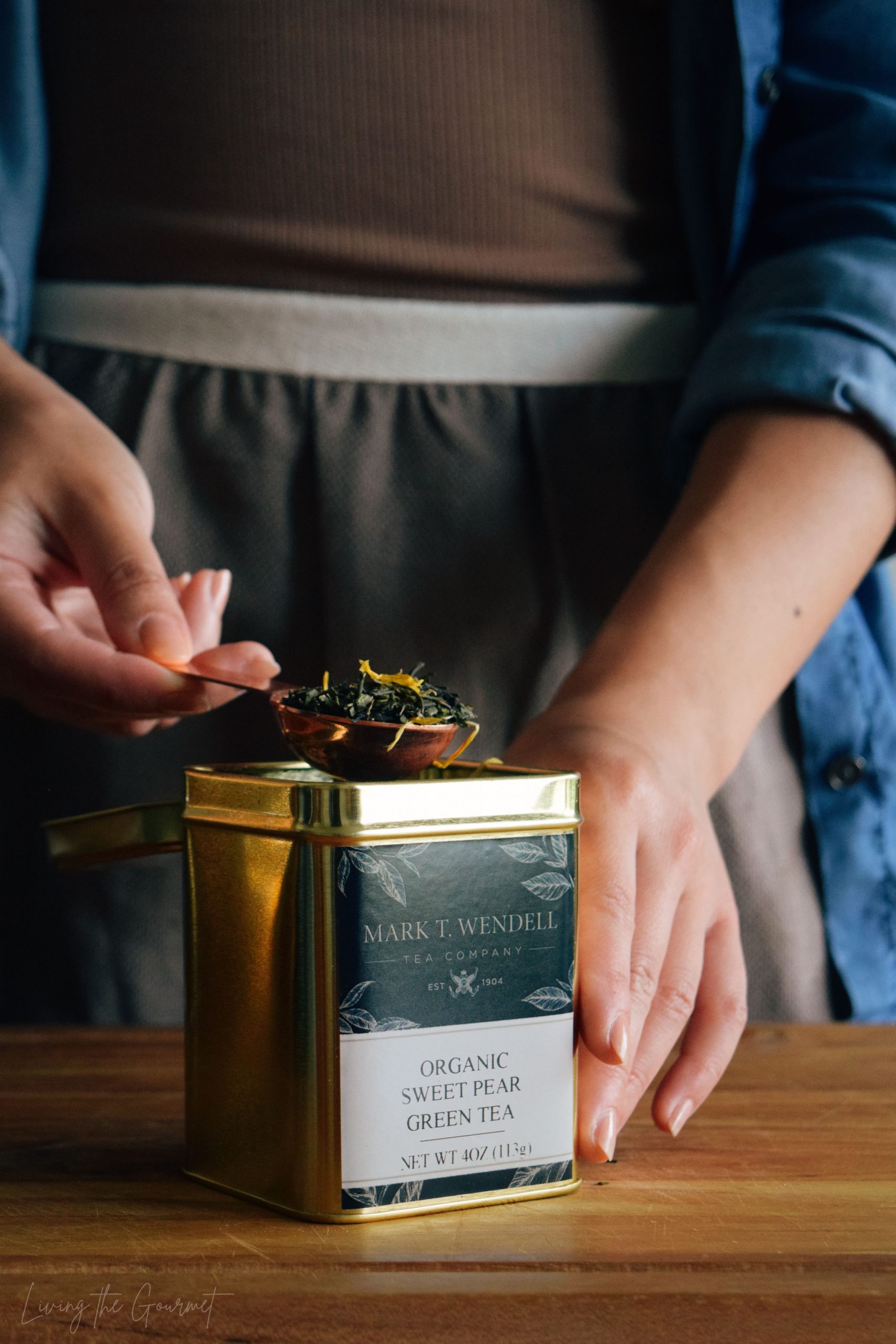 Now, there's no arguing that tea bags are convenient, quick, inexpensive, and widely available. However, it's what 'fills' the teabags that 'makes the tea.' The reality is, convenience, speed, and low cost have a price – and that price, in the case of tea, is 'brewing dust.' Yes, the reality is that most teabags are filled with 'tea dust.' As the name implies, tea dust is pulverized tea leaves. Now, if you're a giant tea company that relies on mass year-round sales, you likely aren't going to be 'pulverizing the good stuff.' The reason is simple, you need a 'good enough' flavor, one that can be replicated across numberless bags of tea all year long, regardless of what's in season. You probably also want that tea to be able to sit on a shelf almost indefinitely.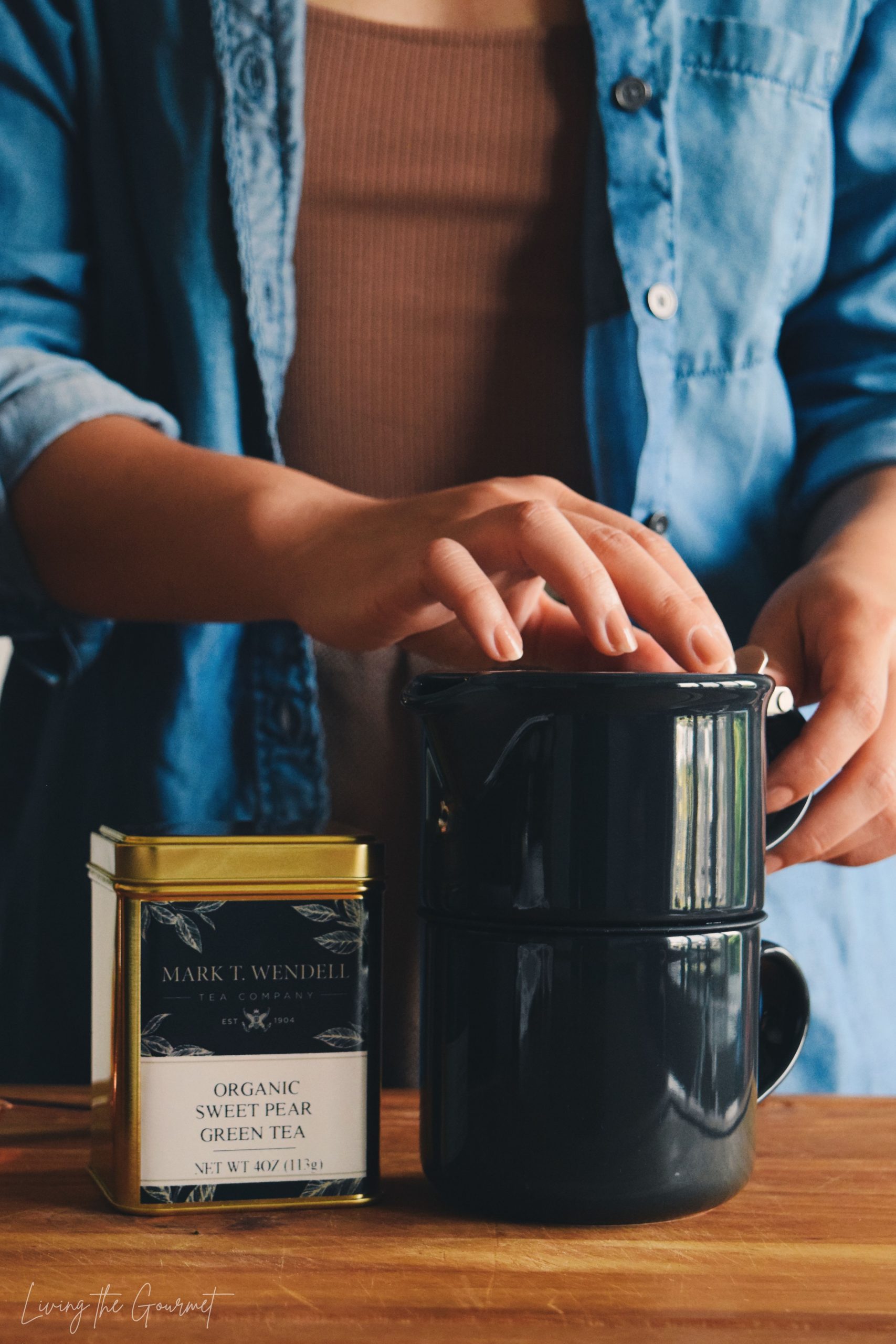 By contrast, whole leaves bring nuance and depth to your cup, if only because they've been processed less, while having taken far less time to get from the estate or farm or garden to your cup. Less processing, plus less time sitting around on a shelf, equates to a more flavorful and aromatic cup of tea. It really is just that simple.
In addition, the purveyors of whole loose tea leaves are very much selling 'flavorful tea,' as they're business model is selling you quality tea – not convenience or speed. They're well aware that you're taking the time and effort to go through the 'ritual' of brewing your tea. As such, they're invested – literally – in the quality of what's being brewed.
With that in mind, for loose tea, or bagged whole tea leaves, I always choose Mark T. Wendell Tea Company.
2) For Life Tea For One Teapot. In addition to tea, Mark T. Wendell Tea Company also sells a variety of tea accessors, such as the single serve pot featured here. This little gem of a product makes brewing whole leaf teas simple, clean, and convenient. This single-serve brewer features an extra-fine stainless steel tea infuser, ensuring the perfect steep every time, with a dripless spout as a nice bonus.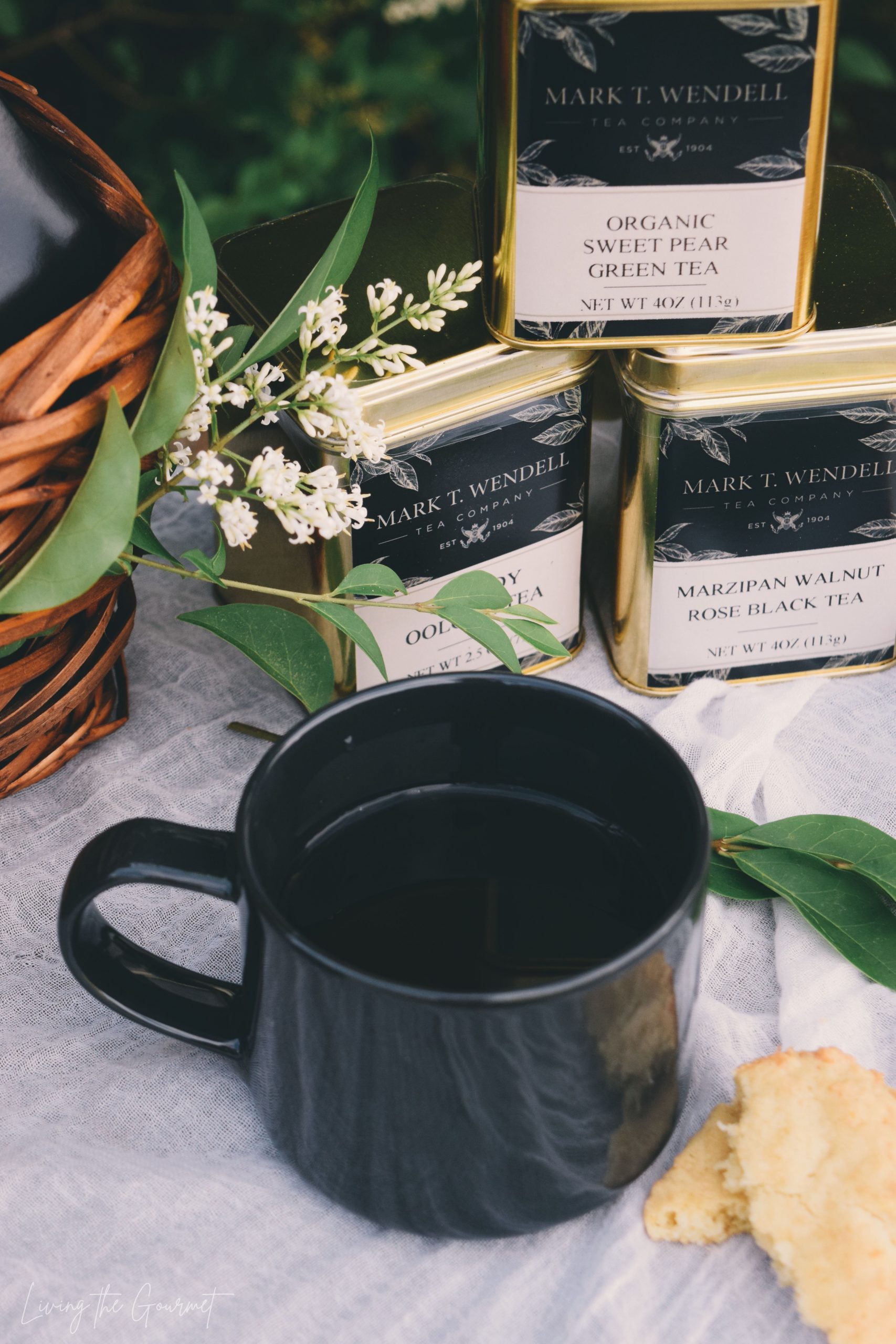 The Teas
1) Hu-Kwa. Mark T. Wendell's signature tea, Hu-Kwa possesses a distinctly 'dark' and 'earthy' aromatic profile, featuring dried herbal notes, and characteristic smokiness. The smokiness comes courtesy of the pine over which the tea is dried. The tea produces a deep red liquor color, and carries a pleasantly smoky flavor profile. This is a versatile tea, perfect for any occasion.
2) Calming OM Ayurvedic Herbal Tea. This expertly blended selection of whole leaf teas comes in convenient pyramid shaped bags. This is a blend of cardamom, saffron, licorice root, fennel, ginger root, cinnamon, rosebuds, lemongrass, and rose scent. Designed for maximal calming effects, there really isn't a better tea out there on which to end a long day.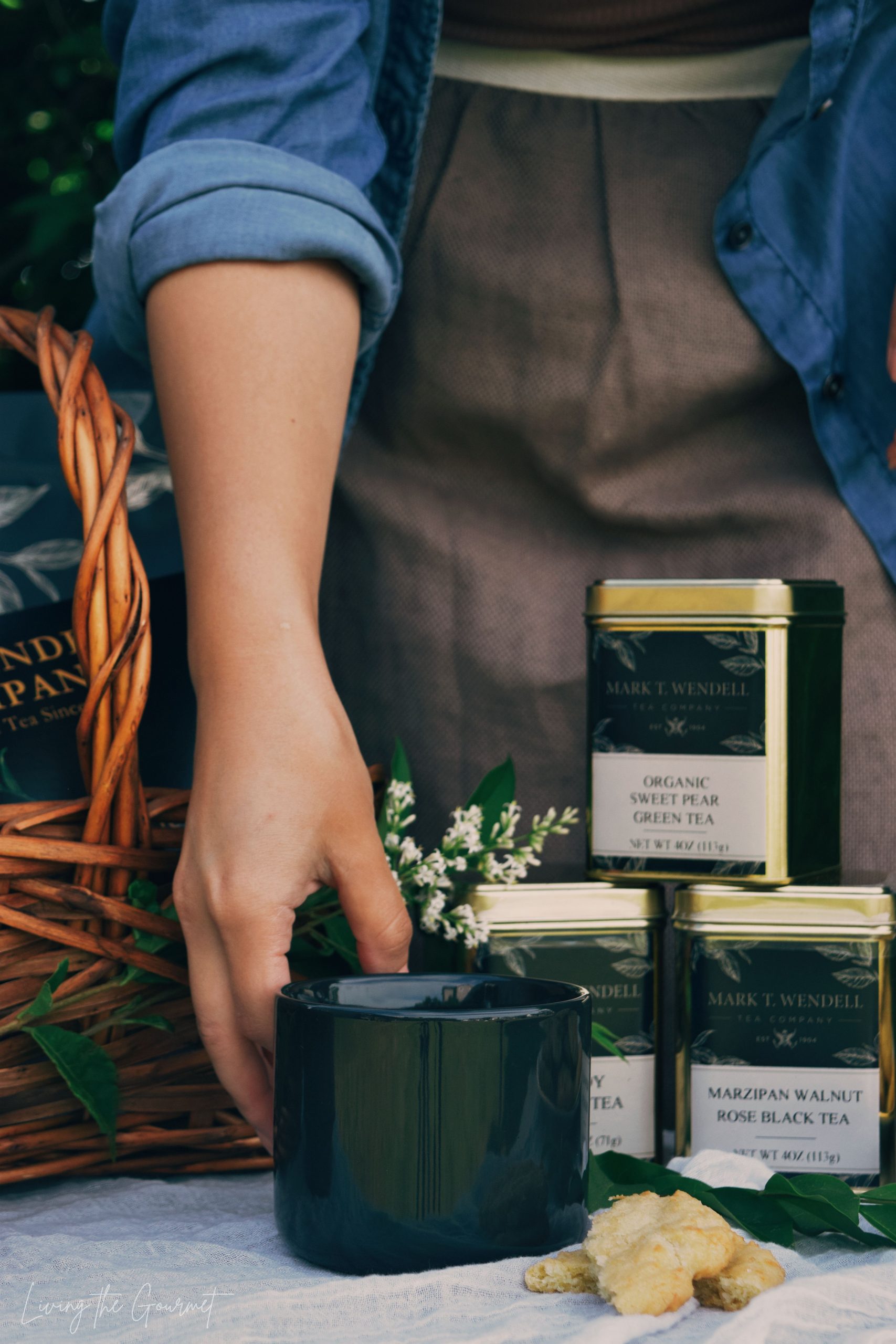 More Summer Favorites from Living the Gourmet
1) Homemade Vanilla Ice Cream. Now, I love ice cream as much as the next person, but my absolute favorite ice cream is homemade. Homemade vanilla bean ice cream, and yes, I 'prefer' the no churn variety, and yes one of the big reasons for this preference is not needing the clunky, space-consuming ice cream churn. Grab my recipe for super-simple yet super delicious vanilla bean ice cream right here.
2) Crisp Cucumber Salad. Crisp, refreshing, and taking just minutes to prepare while featuring a medley of Mediterranean flavors, this salad is perfect for adding a touch of 'simple elegance' to any meal.
3) Mediterranean Orange Salad. A super simple orange salad, which combines sliced oranges tossed with cilantro, grilled jalapenos and honey, capers and scallions, creating a medley of savory umami notes set against a sweet and spicy backdrop.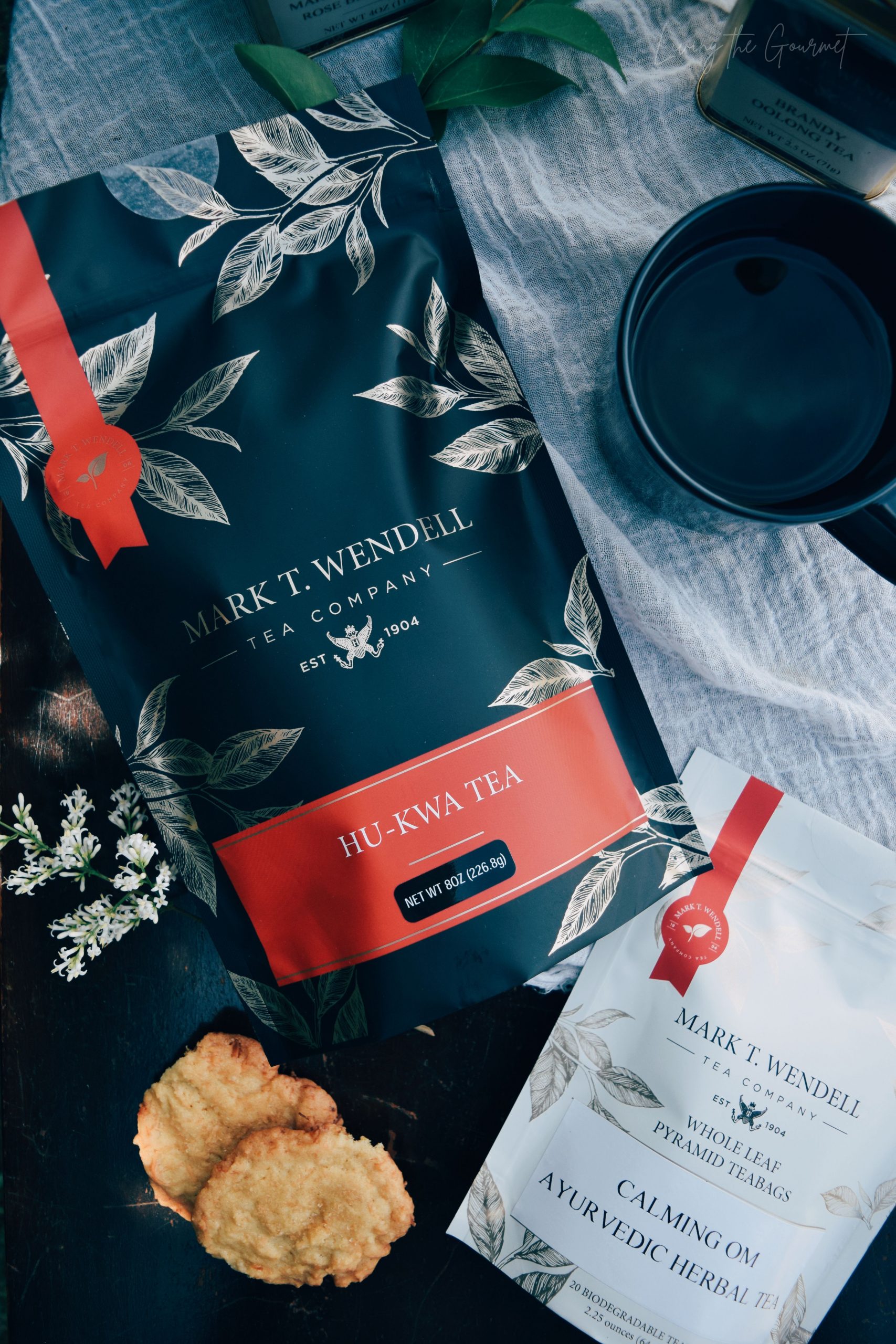 0