Today we're preparing a blissfully simple arugula pasta toss, sautéed with cherry tomatoes, garlic, and topped with feta cheese. The combination is blissfully simple to prepare, and delightfully elegant for the spring season.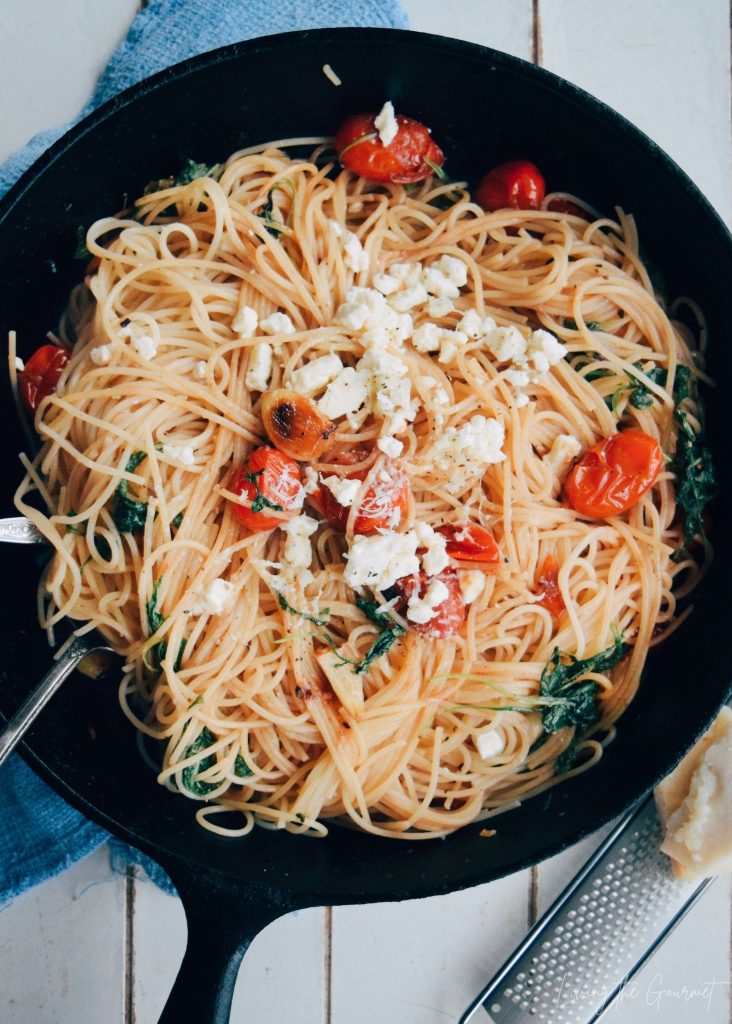 Why You'll Love Today's Pasta
1) Simple. This is a simple sauté and toss pasta recipe, perfect for busy nights and relaxed evenings alike.
2) Lunch or Dinner. Today's pasta recipe is light enough to be enjoyed for lunch, but satisfying enough to serve as diner, especially when paired with something like homemade breadsticks or a nice charcuterie board.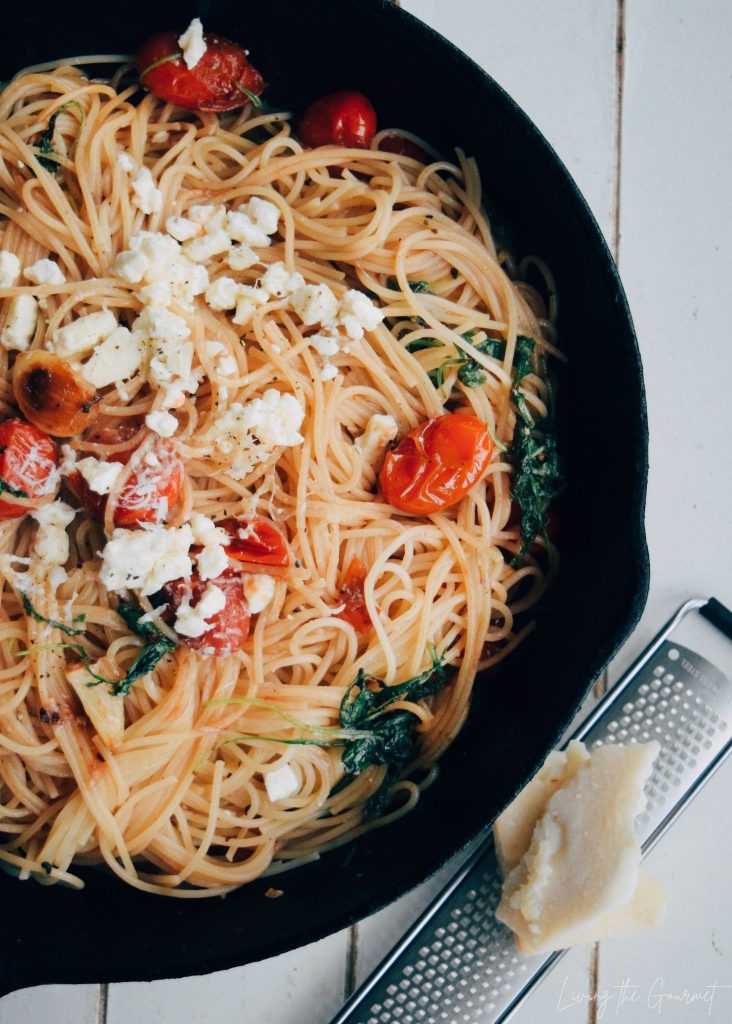 Ingredient Notes, Tips, and Substitutions
1) Arugula aka Rocket. A classic 'love it or hate' ingredient – and I'm firmly in the 'love it' camp. Those who are fond of this edible herb might describe it as bright, peppery, 'pleasantly spicy,' and 'wonderfully aromatic,' while its detractors might use words like tart, bitter, harsh, and pungent. Arugula is a hallmark of Italian and French cuisine, being used in everything from salads to pizzas to pesto to alcohol (yes, there is an arugula alcohol called Rucolino). The intensity of arugula's flavors and aromatics depend on its age. As arugula ripens, it becomes spicy or 'harsh,' with its aromas heightening markedly. By contrast, the youngest arugula leaves are often described as 'boring,' lacking many of the qualities that most chefs associate with this leafy green.
If Your Arugula is 'Too' Spicy or Harsh: Mix in spinach. Spinach, particularly baby spinach, is often cited both as a substitute for arugula, and as means of 'diluting' particularly powerful batches of this peppery herb.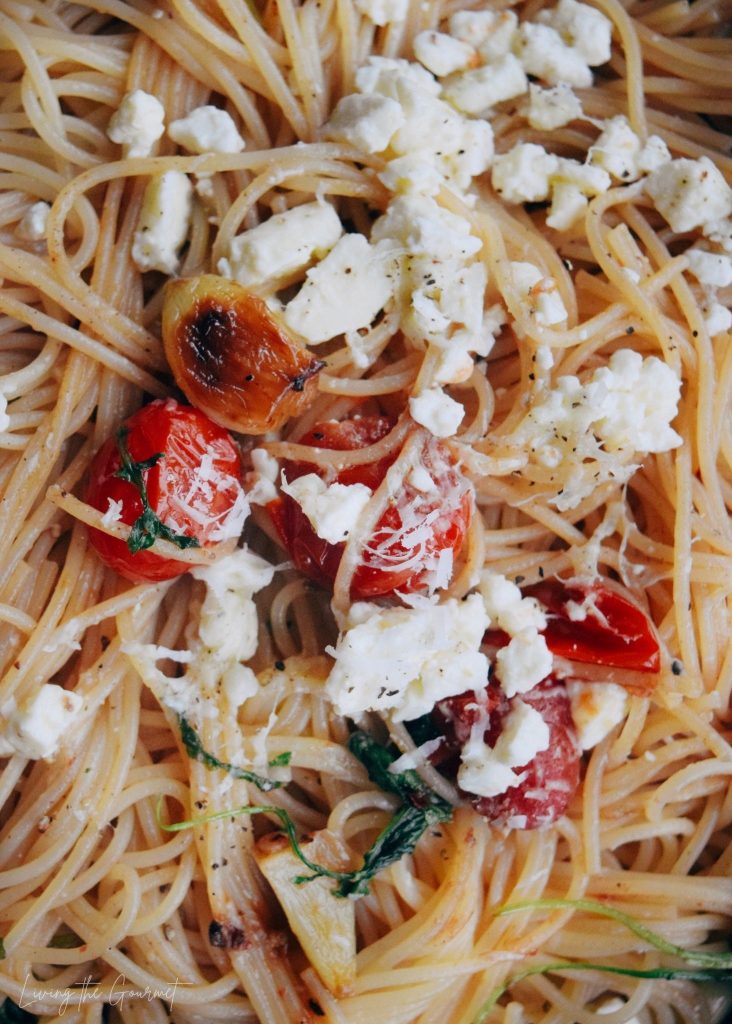 2) Anchovies. Another 'love it or hate it' ingredient. Once again, I'm firmly in the 'love it' camp. However, why is that we see anchovies added so often to recipes that otherwise really have nothing to do with 'fish?' Anchovies find their way into 'meatless' garlic and oil sauces, otherwise 'fish-less' red sauces, steak sauces, salads, salad dressings, eggs, and a shocking number of roasted lamb recipes, especially those heavy on herbs and potatoes. The answer is 'salty umami' or 'brine-flavor.' Much like capers – for whom anchovies are a substitute, but curiously 'not' vice versa – anchovies are beloved largely for the sharp salty 'pep' or 'kick' that they bring to a recipe, and the vague background 'meaty' flavor that permeates the recipe. Since anchovies dissolve entirely on cooking – both flesh and bones – their flavor melds uniformly throughout the recipe to which they're added, and when this happens much of their 'fishiness' evaporates, meaning that they instead add a delicious background of meaty umami that isn't immediately or noticeably fishy.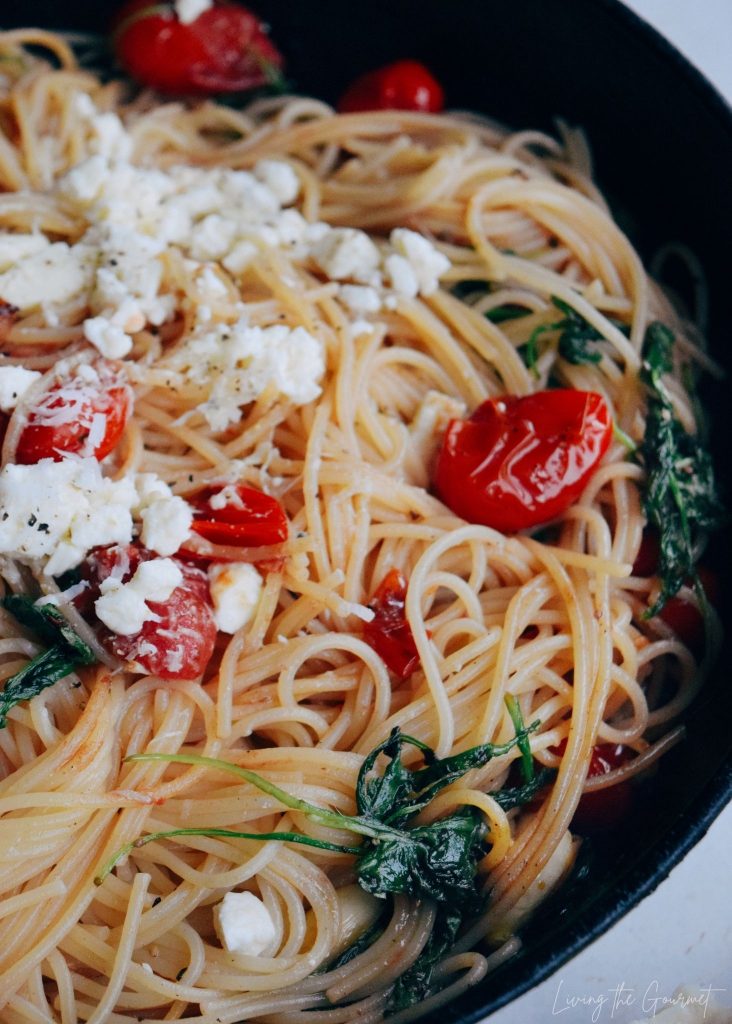 3) The Truth about Feta Cheese. Every psychology and philosophy student is likely familiar with some variation of the question "Take a hammer, now imagine you replace the handle, and then at a later date you also replace the head. Do you still have the same hammer you started out with?" The question essentially asks "When does A stop being A?" or "At what point does a thing change so much that it is something altogether different?" The EU actually has some regulations about precisely when 'feta' stops being 'feta,' and these rules are naturally based on the traditional, Greek understanding of this loveably salty, pleasantly acidic cheese. In short, a milk product is 'not' feta unless it is made from sheep's milk, or from a mixture of sheep and goat milk, in which mixture the goat milk amounts to no more than 30% of the total product. Why 30%? I have no clue. Also, the cheese needs to be brined and possess a sky-high sodium content. Moisture should be no more than 56%, with a minimum fat content of 43% in the dry solid matter of the cheese, while the product's ph should be stabilized between 4.4 and 4.6. Thus, low-fat, low-sodium 'feta' does not actually exist, nor does cow's milk feta for that matter. Sadly, this excludes almost everything labeled 'feta' in the USA, Canada, and Northern Europe, whose producers have (perhaps understandably) chased after the 'taste' of feta, rather than feta's traditional formula. However, since North American producers are not bound by EU law (why would they be?) they are free to label whatever milk product they want as 'feta.'
But Which Feta to Use? Whatever your preferred brand of feta happens to be. The truth is, decent quality supermarket feta is perfectly fine for virtually all at-home applications, and today's recipe is no exception.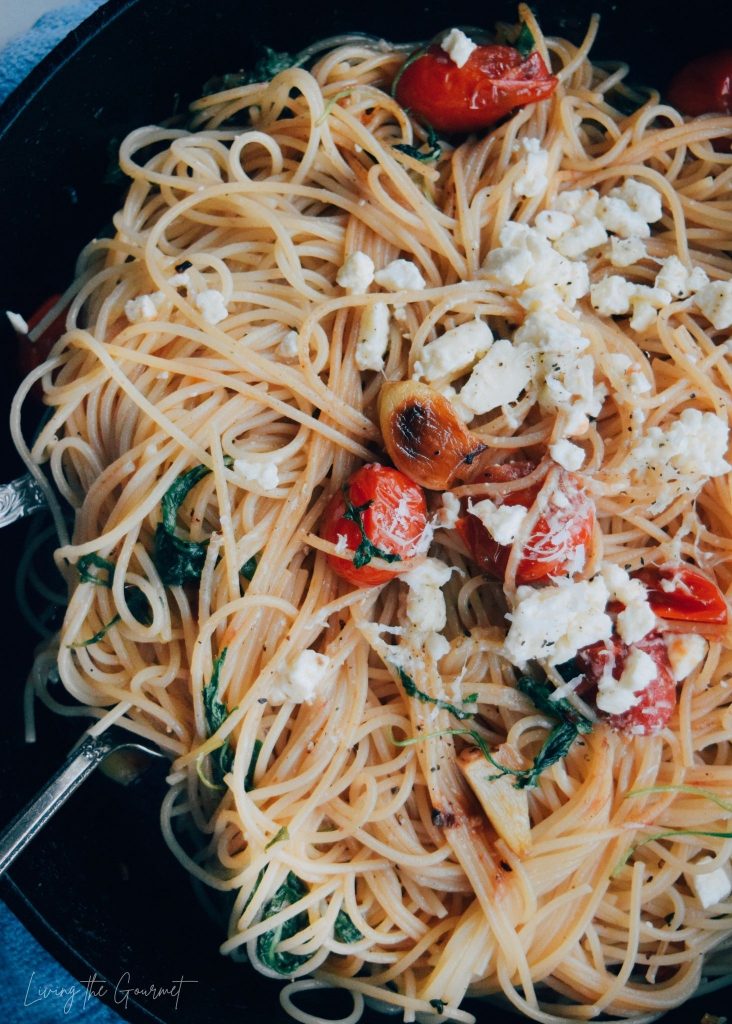 What to Pair with Today's Pasta
1) Breadsticks. At the risk of being old fashioned, I'm going to suggest breadsticks to pair with today's pasta, and these are much easier to prepare than you might think. Paired with some olive oil for dipping, or even some herbed butter or black coffee, these are super versatile and keep great. As a nice bonus, they never fail to impress the guests.
2) Marinated Cheeseboard. This is a great antipasto spread for any time of year, combining marinated cheese, roasted almonds, assorted olives, and shrimp prepared with fresh lemon juice, capers, red pepper, and olive oil.
3) Charcuterie. You might consider a charcuterie board featuring dried fruits, crostini, panini sandwiches, and cured meat. Alternatively, you might also consider a charcuterie board featuring grilled fruit, grapes, olives, artisanal toast, and roasted peppers, such as my board here.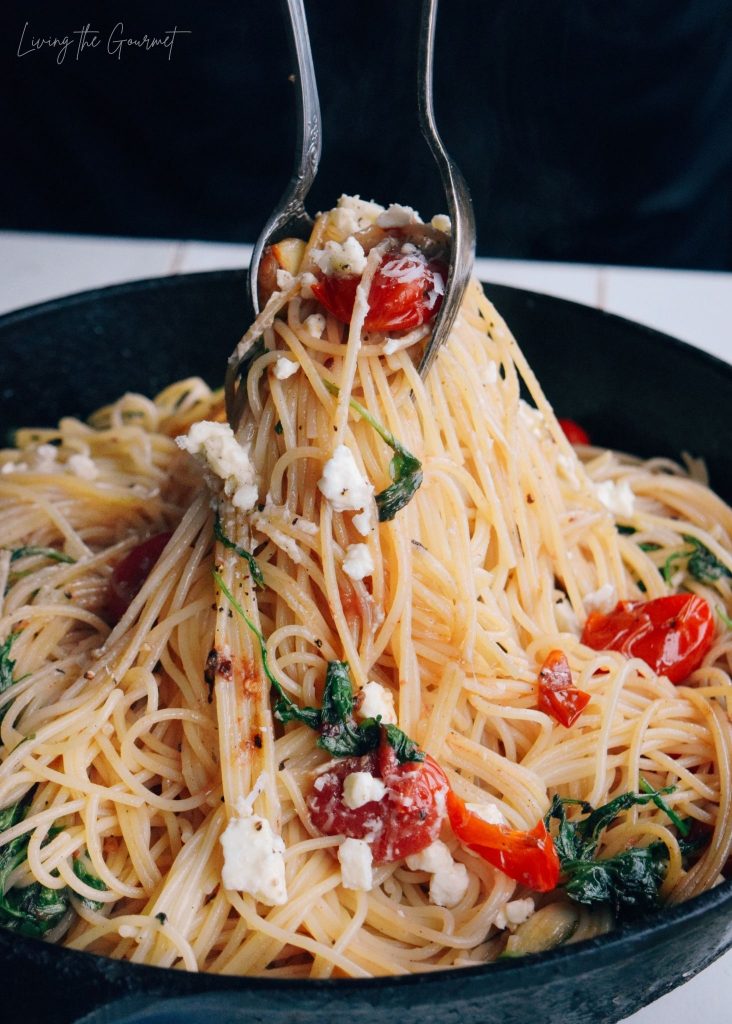 Print
Anchovy & Arugula Pasta
Author:
Prep Time:

10 minutes

Cook Time:

15 minutes

Total Time:

25 minutes

Yield:

4

servings

1

x
Category:

Main Dish

Cuisine:

Italian
1 pint

of grape tomatoes

1

sweet onion - sliced

2 oz

. can of anchovies - in olive oil

1

head of garlic - crushed

2

-

3

cups of arugula

1 tsp

. of salt

1/2 tsp

. of red pepper flakes

1/2 tsp

. of black pepper

1 tsp

. of dried oregano

2

-

3

tbs. of olive oil

Feta cheese - crumbled

Romano or Parmesan cheese for grating

1

lb. of your favorite pasta
Instructions
Heat a large cast iron frying pan and place the onions and garlic in the dry pan.




Allow the onions to char and the garlic to get slightly golden.




Add the tomatoes and anchovies with their olive oil, mash the anchovies with the back of a fork. 




Let the tomatoes get slightly charred.




Gently, smash the tomatoes so that they don't squirt at you.  Add another one to two tablespoons of olive oil and toss.




Add the seasonings and toss.




Prepare the pasta as directed in well salted water.




Lift the pasta when it is cooked from the pot, draining the excess water and place in the tomato and anchovy sauce. 




Add the arugula and toss with the nice hot pasta.




Serve with crumbled feta and fresh grated Parmesan or Romano cheese and extra drizzle of olive oil and fresh ground black pepper.
Keywords: pasta, anchovies, arugula
Recipe Card powered by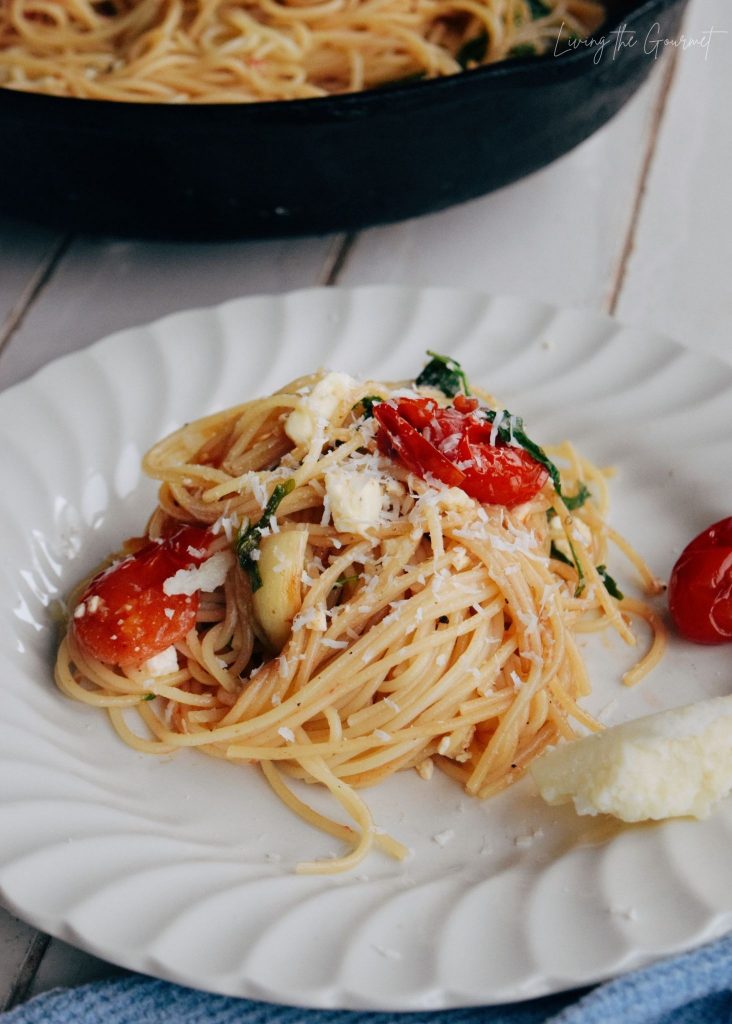 1