This post has been brought to you by Rhum Barbancourt . All opinions expressed are my own. The following message is intended for those 21+. Please enjoy responsibly.
Today we're sampling a Haitian rum, the Reserve Speciale Rhum via Barbancourt. In addition to reviewing the rum itself, we'll be talking about how to spot a good rum, and some of the the best ways to enjoy today's rum.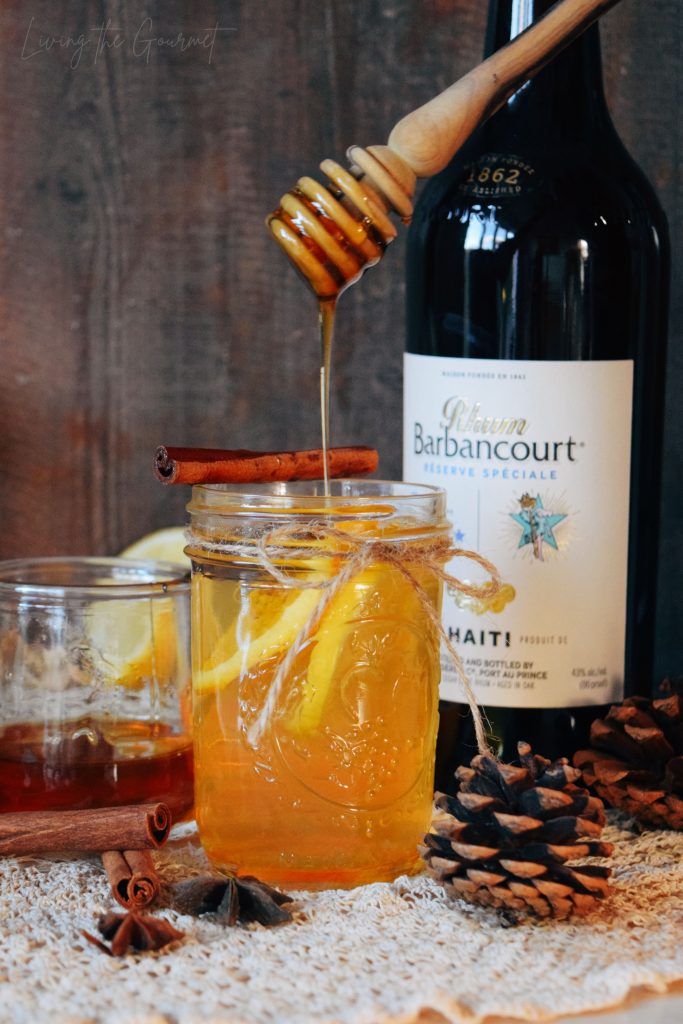 Romancing the Sugarcane – The Basics of Rum
Rum is the result of fermenting sugarcane molasses or sugarcane juice. The fermented liquid is then distilled. The distillate is then – usually – aged. Higher quality rums are aged in oak barrels, ideally used bourbon barrels. However, aging can also be performed in steel vats as well as other types of wooden containers.
The aging process, provided it takes place in oak barrels or other similar wooden containers, is where rum derives its characteristic amber color. Naturally, if rum is aged in steel vats, or other metal contains, it will remain colorless. After aging, blending is typically done. The blending process is essentially how brands or labels achieve a consistent taste. This is also where the color of the rum is adjusted, either lightening dark rums by blending in lighter rums, or further coloring darker rums with caramel, or filtering out any remnant color from light rums that may have overly darkened during aging.
Most of the world's rum is produced in the Caribbean and South America. However, rum – as well as other liqueurs that are almost indiscernible from rum – are produced pretty much everywhere sugarcane is grown. Large quantities are produced, for example, throughout parts of Asia such as the Philippines, as well parts of Africa such as Madagascar and Reunion Island.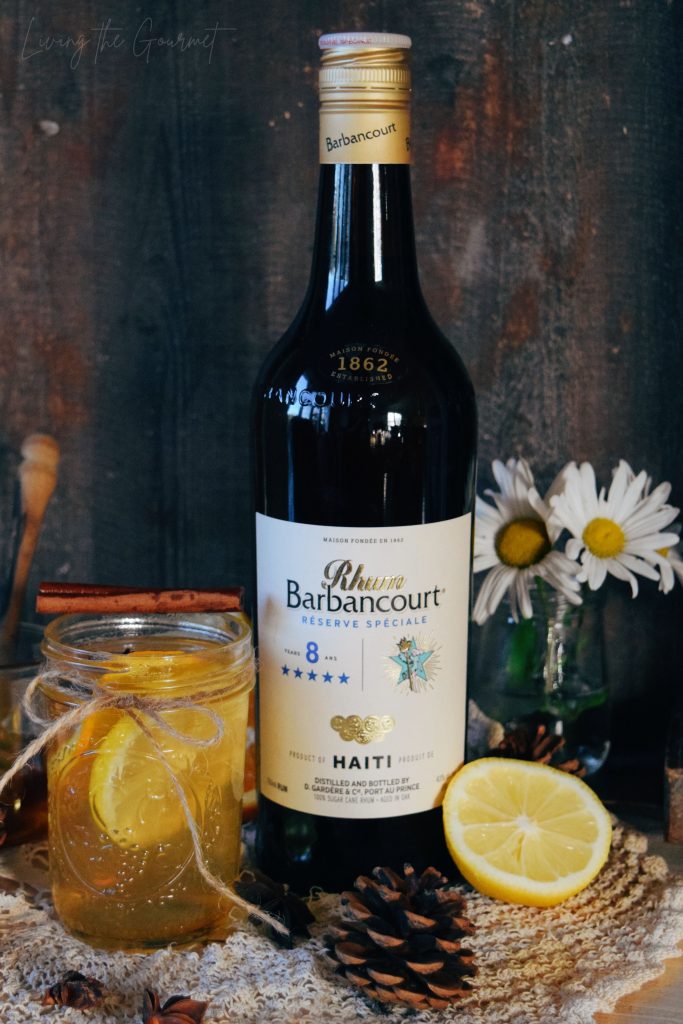 Standards, regulations, and local preference means that there's a wide world of rum available for enthusiasts to enjoy. However, this also makes nailing down precisely 'what' rum is almost impossible, since what qualifies as 'rum' in one jurisdiction might fail to make the grade in another.
However, rum is generally broken down and marketed via 'grades.' These include such classifications as Dark, Light, Premium, and Spiced Rums, the names of which are largely self-explanatory. Light rums, however, tend to have very little flavor aside from sweetness, and are typically used in cocktails as opposed to being consumed on their own or paired with food. Other varieties include Overproof Rums, which can contain in excess of 80% alcohol by volume. Again, these rums are typically used in cocktails. One interesting class of rum is Brown Rum, which is aged in charred barrels, and have a flavor closer to whiskey than the flavors one might typically associate with rum.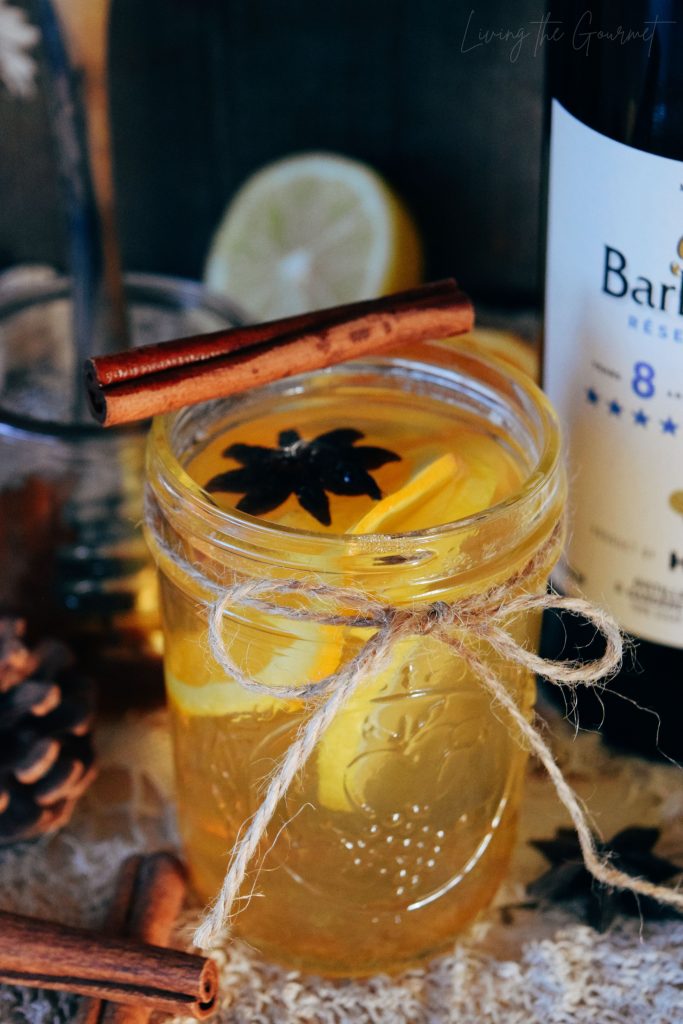 Finding a Good Rum – What to Look For
Unlike whiskey, it is intensely simple to know if you've got a 'good' rum on your hands.
To start, rum should never be 'cloudy.' Cloudy rums are good for one thing and one thing only – pouring down the drain. White rums should be clear, not unlike vodka, while darker rums should be varying shades of amber. Some darker rums will appear redder others, while the darkest of rums can appear 'amber-brown,' with some bordering on 'black.' Generally, however, regardless of how dark rum might appear, the color should fall somewhere along the 'amber spectrum.'
In terms of taste, rum should 'not' taste of ethanol. Unlike vodka or certain astringent sakes, 'alcohol' should be at most a background flavor. In the very best rums, alcohol should be barely – if at all – perceptible. If rum 'burns' or is 'sharp' tasting, or has any astringency, this is indicative of a low-quality rum. Instead, quality rums should be 'pleasant' or even 'festive' on the palate, with a complex bouquet of tastes ranging from sweet to smoky, carried on a delicate or 'smooth' texture.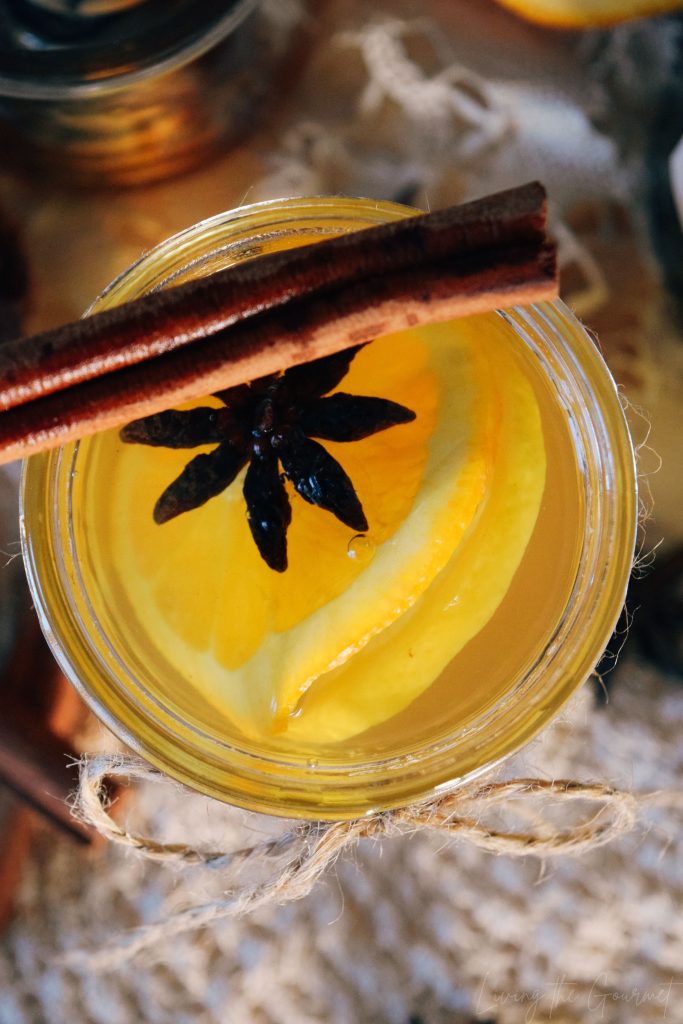 Tasting and Aromatics – The Review
With all of that out of the way, let's taste today's rum.
The Reserve Special by Barbancourt (usually called 5-star by consumers), is an Agricole rum, meaning its produced from cane juice. This particular Agricole is produced from a mix of cane juice and cane juice syrup.
Rums made from sugar cane juice typically have earthy or grassy notes coming off the top of the bouquet, creating a fresh bouquet. Here, however, the rum features light caramel notes, with what I'll describe as toffee or white pepper. Ethanol comes through towards the back of the bouquet, which I suppose isn't surprising given the rhum's higher-than-usual proof.
On the palate, the rhum initially greets with notes of crisp white apple, before giving way to the expected brown sugar and vanilla essences, carried on a smooth texture. The makers claim they want a smooth, approachable rum, and I believe that's what they've achieved.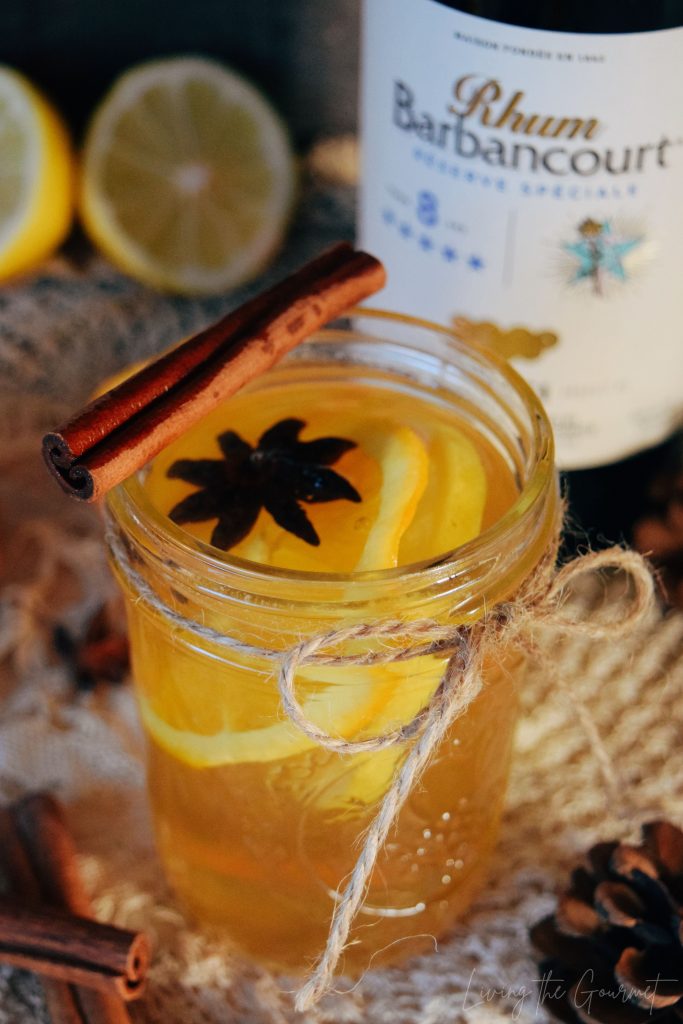 How to Enjoy Today's Rum
Mixing. As with most lighter rums, I'm of the opinion that this bottle is at home when used for mixing drinks. Here are few suggestions that, I believe, play to this particular rhum's strengths…
1) The Rhum Club. This drink is a combination of simple syrup, orange bitters, lime juice, and rhum. Combine the ingredients, strain into a chilled cocktail glass, with or without ice, and garnish with a lime wedge. Decorative umbrella optional, but encouraged.
2) Tour Le Carbet. A tried-and-true classic for rhum Agricole fans. Combine rhum, lime, falernum, and suze in a shaker with ice. Shake, and then strain into a chilled glass. Enjoy.
3) The Ti Punch. Mix rhum, cane syrup, and a disc of lime in a glass, serve either straight or on the rocks. Simple.
4) Neat. Today's rhum works fine for sipping on its own, either straight or on the rocks.
Print
Spiced Hot Toddy
---
Author:

Total Time:

10 minutes

Yield:

1

hot toddy

1

x
1.5 ounce

Rhum Barbancourt (or any brown liquor such as brandy or whiskey)

1 tablespoon

honey

1 cup

hot water

1/4 teaspoon

pure vanilla

1

cinnamon stick

2

star anise

2

orange peels
Orange slices, for garnish
---
Instructions
In a small saucepan, combine water, vanilla, star anise, cinnamon stick, and orange peels.  Bring to a boil.
In your desired mug or glass, add honey, Rhum Barbancourt, and spiced hot water.  Stir to combine.
Garnish and serve!
Prep Time:

5 minutes

Cook Time:

5 minutes
Keywords: drinks, hot toddy, rum, rhum, winter recipes,
Recipe Card powered by
0