This post has been sponsored by Mofado. All opinions expressed are my own.
Today's Summer Whiskey Smash features a mix of whiskey, freshly squeezed orange juice, and a splash of simple syrup, garnished with fresh mint and orange peel. Now, without further delay, let's make some cocktails.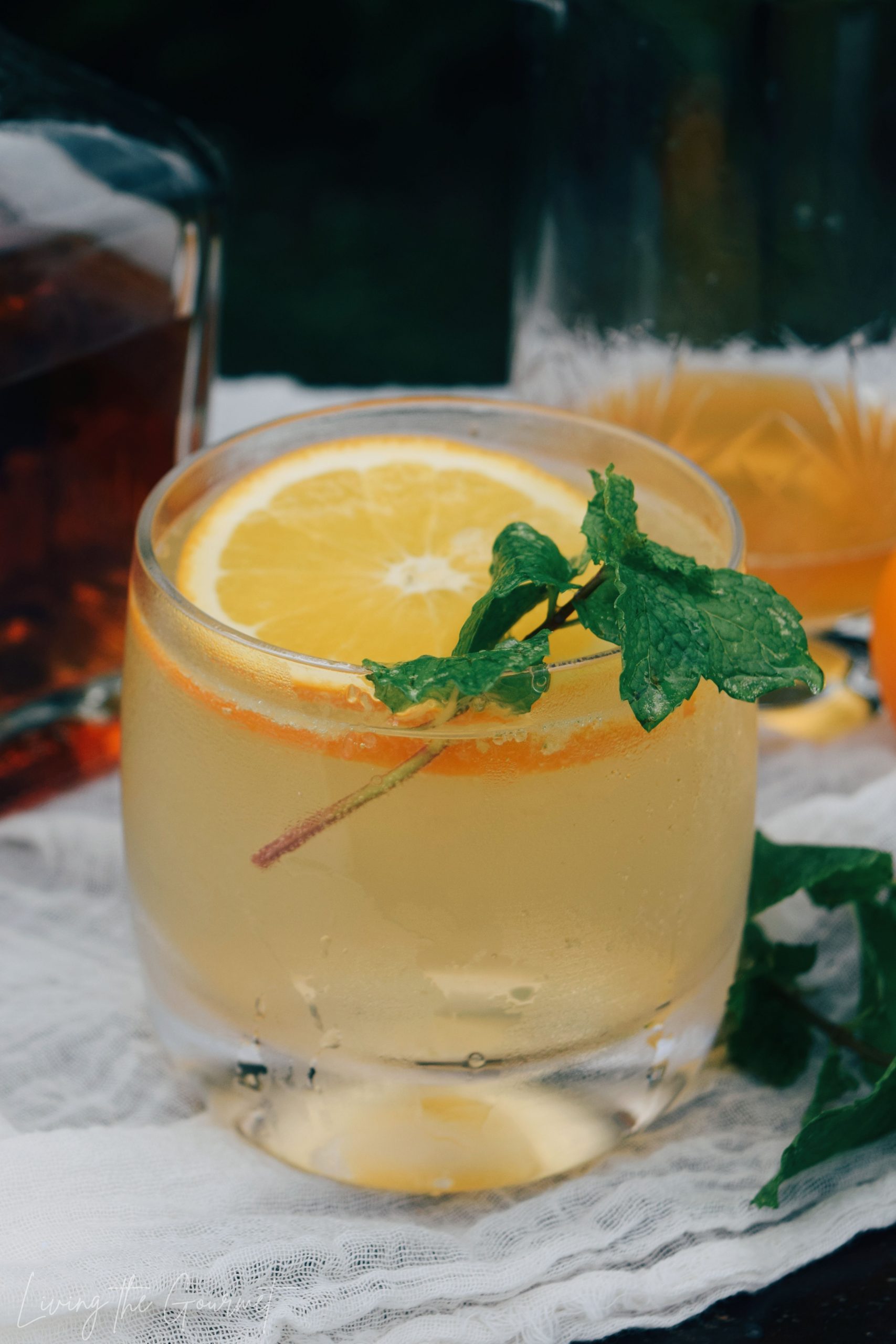 Ingredient Notes and Tips
1) Fresh Mint. Often called 'the friendliest and most forgiving herb,' fresh mint definitely has that reputation for a reason. Mint is easy to grow (seriously, my mint has survived more Long Island droughts and flooding more than I can count, and still comes back like clockwork), and it's even easier to incorporate into your cooking, while still leaving plenty of room for 'getting fancy.' From complex reductions for use on roasted lambs, to simply stirring a few chopped leaves into yogurt or ice cream, mint is a joy for home cooks and expert chefs alike. It's also lovely for making a gorgeous garnish, as we're doing today.
2) Club Soda – Dos and Don'ts. Do go for a decent quality club soda – you very much get what you pay for when it comes to club soda. Do not use anything flavored. Do not let it sit too long after opening, since we want 'all' the carbonation. Ideally, open your club soda just as you're about to use it.
3) The Orange Juice. Fresh is a must here. We want to maximize 'brightness' and 'freshness,' and the only way to do that is with fresh squeezed juice. Since we're using orange slices as garnish, this isn't actually a lot of extra work.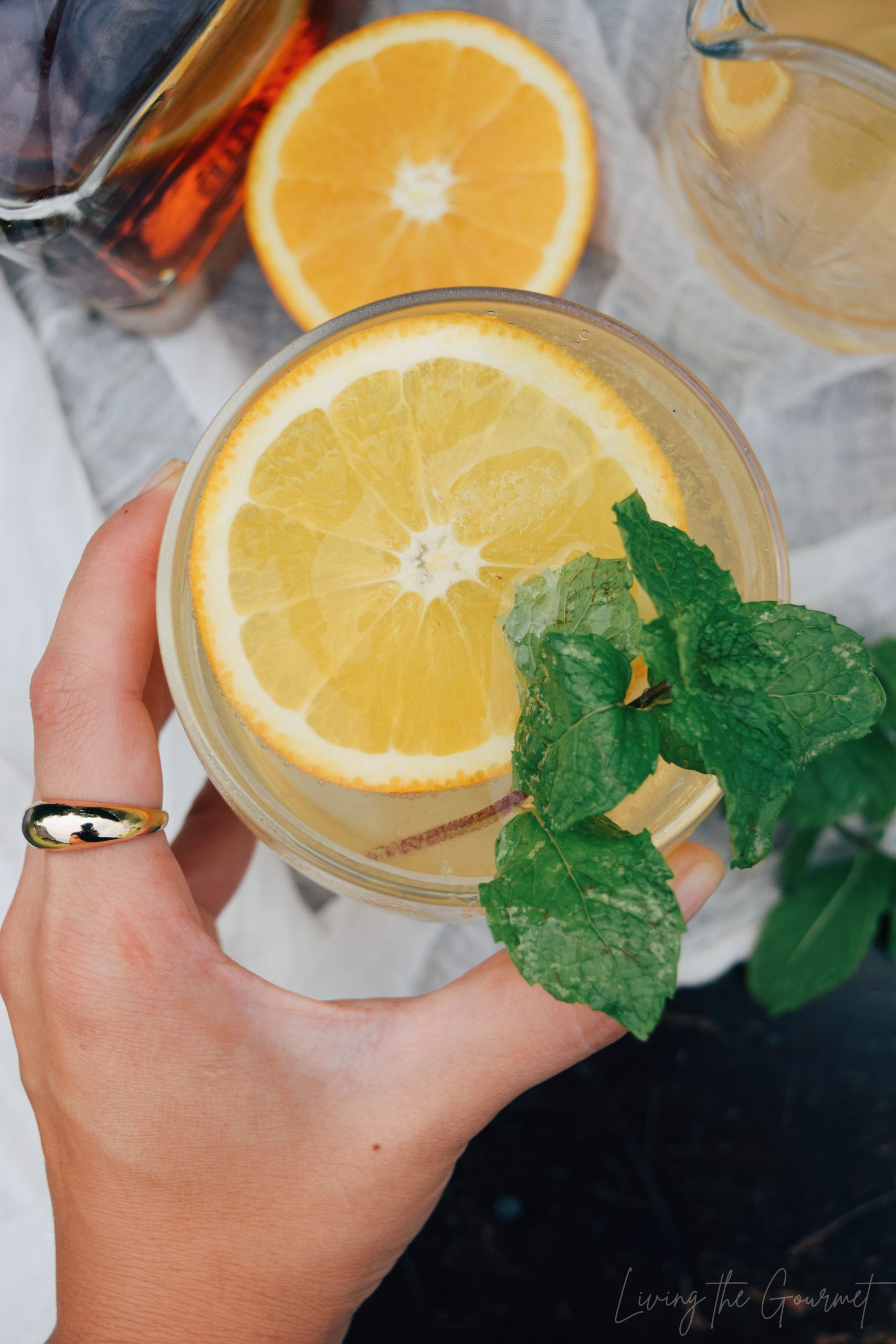 What You'll Need
1) Simple Syrup. Sugar reduced in water. And yes, I'm including this down here as opposed to the ingredients list. When it comes to home bars, or 'bartending for guests,' simple syrup is more of a 'utility' than an ingredient. It's like proper glasses, if you don't have it, you don't really have a bar. Yes, you 'can' get away with buying the stuff.
2) Gorgeous Whiskey Glasses. The science is in – Pretty Food Does Tastes Better. You might respond "Oh, but this is just psychological!" And you're right, but keep in mind that 'taste' is psychological in and of itself – it's how your brain perceives food. Thus, if something is effecting how your brain is 'perceiving' food or drink, that is, indeed, taste. To quote Morpheus from The Matrix, "Reality is just electrical impulses sent to the brain." Now, to carry this logic forward, I contend that truly 'good' cocktails come from truly 'good' glassware. Sure, we can mix today's drink in a paper cup, but would you really want that? I know I wouldn't. For the very best in whiskey glasses, there is no substitute to what Mofado has on offer. And this isn't a 'jack of all trades' company, either. Mofado specializes solely in quality barware, specifically whiskey glasses, stemless wine glasses, and their signature cocktail mixing glass, which we've got on display today. These glasses are designed to be not only stylish, but also functional and long lasting. So, what are you waiting for? Up your home cocktail game today with a set of Mofado whiskey glasses.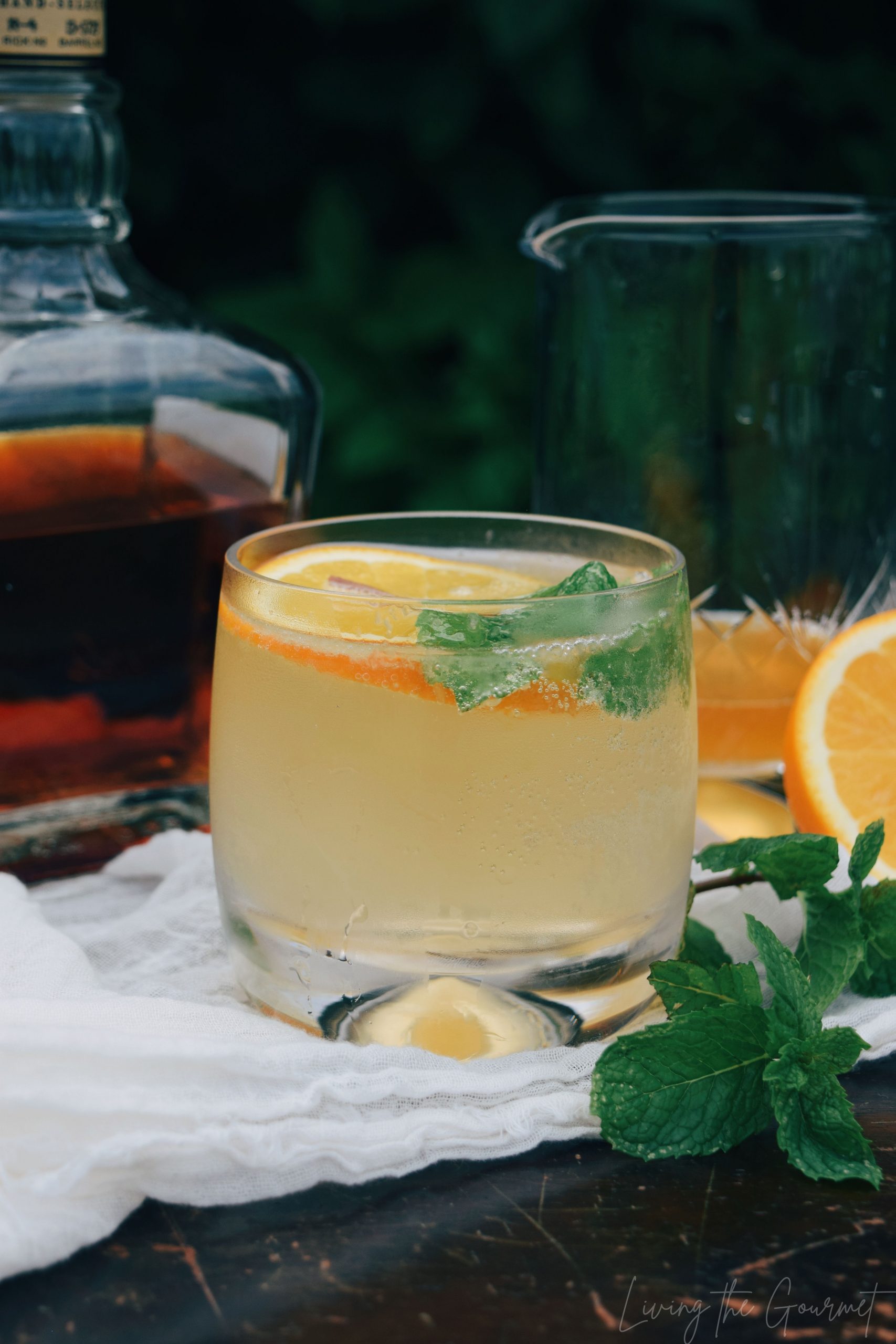 But What Makes for a 'Good' Whiskey?
Ask anyone 'in the know' what makes a 'good' vodka, and they'll reply "odorless, flavorless, colorless" – with a caveat.
The caveat usually comes down to some variation of the following. Vodka is simply ethanol cut with water, the purer the ethanol, water, and production process, the less 'flavor' the vodka will have. However, the source of the ethanol 'may' impart some nuances into the vodka – but 'not' flavors, per se. Grape ethanol may not taste 'quite' like wheat ethanol, for example. The less thoroughly purified the ethanol (purposefully or not), the more the original flavor will cut through.
The takeaway is that while premium vodkas may indeed take on qualities from their locales and starting ingredients, the 'pursuit of nothingness' defines 'truly' quality vodka. Simple.
There's a life lesson in there somewhere, I'm sure.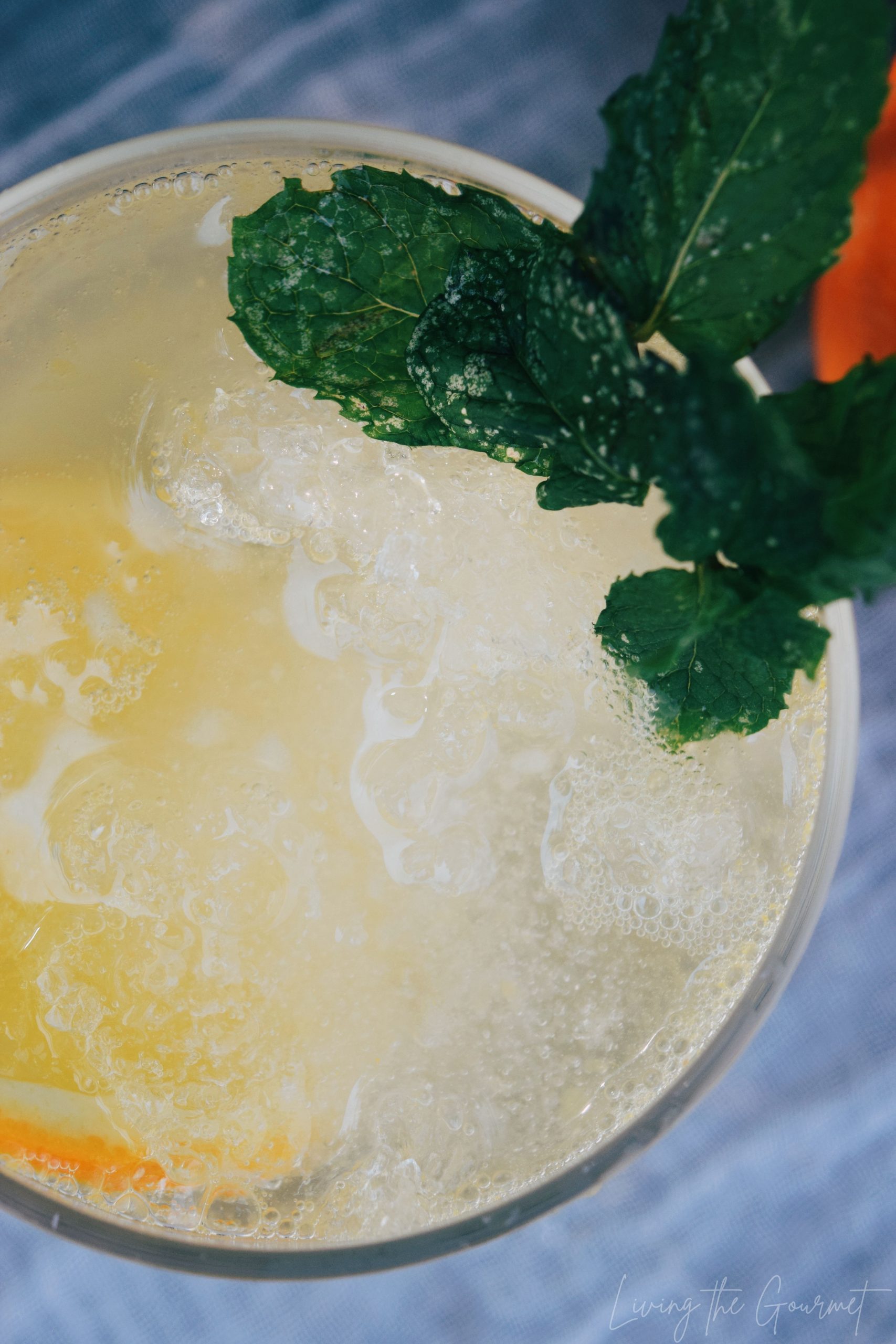 However, what makes a 'good' whiskey is much less well defined – caveats or not. First and foremost, this is because there is a literal world of whiskies out there. While American and Irish whiskies tend to dominate the market, and Scotch whiskey is a universe unto itself, there are also Japanese, Lowlands, Canadian, and Indian whiskies worth falling in love with – and that's just to name a few. And 'all' are very, very different. One might say that what makes an American whiskey 'good' isn't necessarily what you might be looking for in Scotch whiskey or an Indian whiskey.
However, perhaps an equally large problem in defining 'quality' in whiskey is that whiskey has arguably the most enthusiastic…enthusiasts. And these enthusiasts all have their preference, and most love different things about different whiskies. This is according to Mario Petkovski of Whiskey Reviewer.
For example, Mario explains that 'relationship with the company' is a top quality of a top whiskey, writing that "The taste is important, but it all comes down to personal preference. This means that we should see the whole picture of the story. Relationship with the company is one of the most crucial parts of the process for choosing the best whiskey."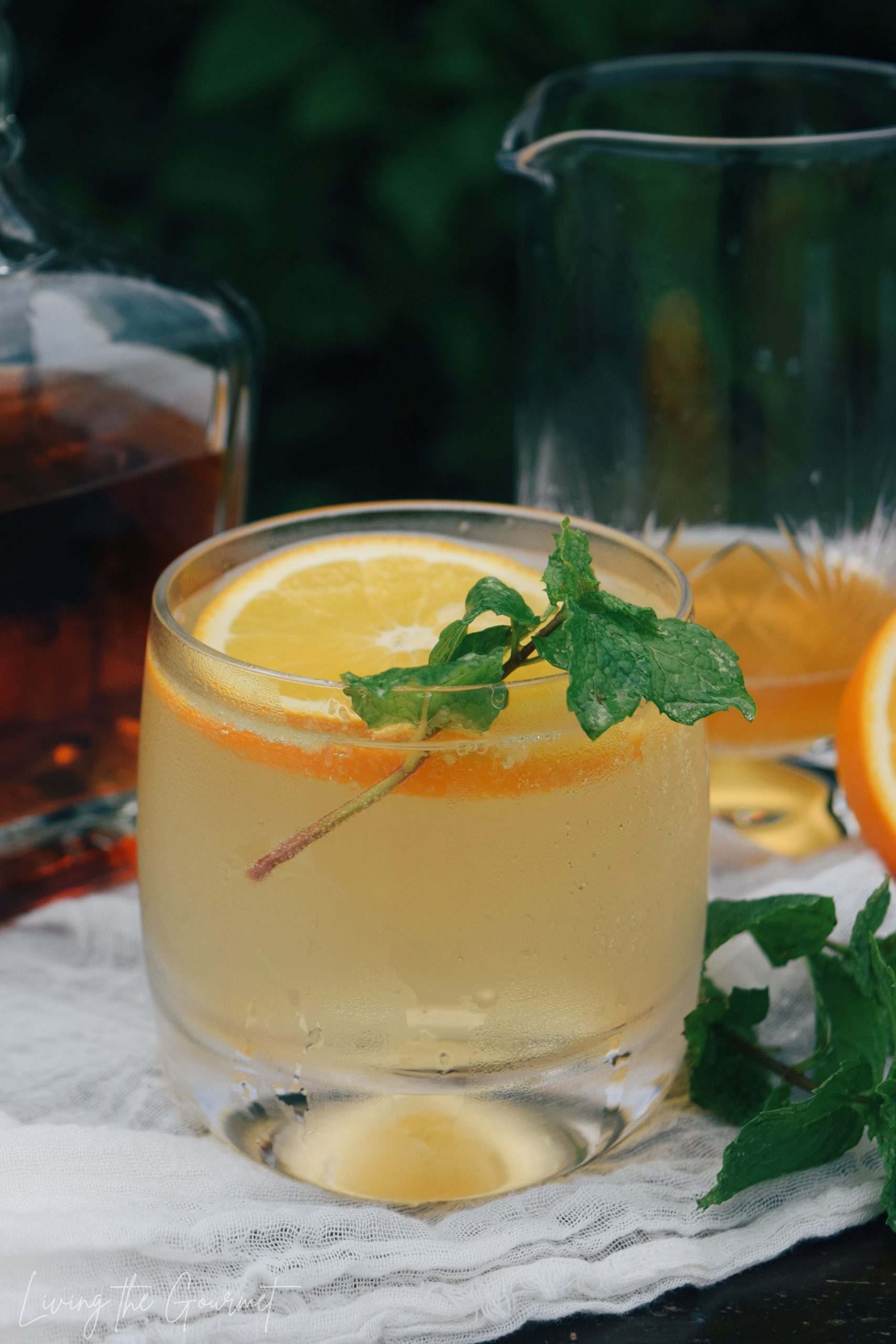 Personal preference. Check.
However, Mario goes on to explain that "A good whiskey should be able to hit you with a beautiful aroma and engaging flavor. It should be an experience that once it touches your mouth, every nerve in your body should be screaming in order to fathom what just happened. This means that every whiskey made the right way and using high-quality ingredients using the purest water and top yeast has the potential to be great. However, that does not define the greatness of the whiskey. Even if you make the highest-quality whiskey, it still might not be enough if it does have a character that has the power to enhance the whole experience."
In other words, if you like it, it's quality whiskey. Which brings us back to…personal preference?
However, in contrast to the "It's only water and ethanol" philosophy behind vodka, Marta Burgues of Drinks and Co. explains that whiskey should not smell 'excessively' of alcohol. Nor should alcohol be overly present in the mouth. She also notes that you generally get what you pay for with whiskey, advising a single malt of ten to twelve years since it is "Much better to drink a little and very good, rather than a lot and cheap."
With all of this, I agree.
And if you've got the gist of what 'really' makes a good whiskey after all of that, you're a better spirits connoisseur than I.

Print
Summer Whiskey Smash
---
Author:

Total Time:

5 minutes

Yield:

2

cocktails

1

x
Juice of

1/2

orange

2 tablespoons

simple syrup

1/4 cup

Whiskey (or bourbon)

1 cup

soda water
Ice
Mint leaves, for garnish
Orange slices, for garnish
---
Instructions
Stir orange juice, simple syrup, and whiskey in your MOFADO Crystal Cocktail Mixing.
In your desired whiskey glass, scoop crushed ice.  Pour the whiskey cocktail, soda water, and garnish with mint and orange slice.
Serve & Enjoy!
Keywords: whiskey, whiskey smash, cocktail, drinks
Recipe Card powered by
1