This post has been brought to you by Walt Winery. All opinions expressed are my own. The following message is intended for those 21+. Please enjoy responsibly.
Today we're reviewing a pair of bottles from California's Sonoma Coast, courtesy of Walt Winery.
Since we've got a lot of ground to cover, let's get tasting.
The Where – Sonoma Coast, California
Despite only having produced wine commercially since the 19th century, California has become one of world's most prestigious and profitable wine regions. Indeed, California as whole has come to produce more than 84% of all American wine, while all but monopolizing America's premier wine producing talent.
I've had California described to me – rightly or wrongly – as "Combine the best terroirs of Greece and Argentina, and you have an idea of what makes wine production in California such a delight." However, given how Greek wine toils in relative obscurity, and how Argentinian wine production and profitability has yet to even begin to approach that of California, one can only fairly reach the conclusion that there 'must' be something more to the story than good terroir (the climate, soil, and topography as it relates to the production of wine).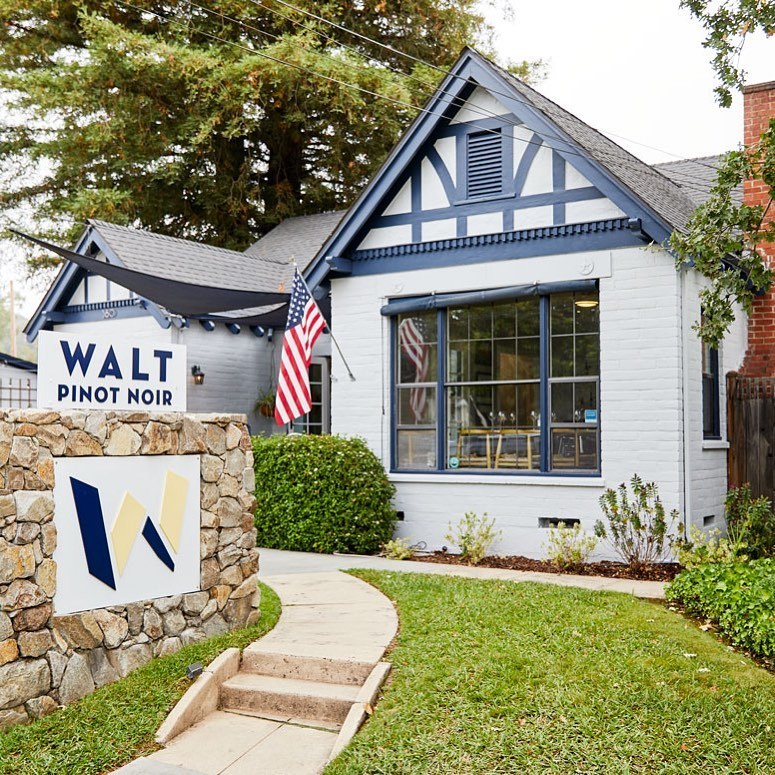 One might point to that fateful 1976 blind tasting in Paris, where Californian wines, Napa in particular, beat out a host of then-revered French labels to secure what can even now only be described as a reversal of monumental proportions, which overnight thrust California wine onto the world stage. Fair enough. However, even with that in mind, there must be something 'more,' as many, many wine regions and little-known labels have had their share of 'upstart' awards and recognition, only to fade back into obscurity.
In truth, it was how California capitalized on that resounding 1976 Paris win that made all the difference. Ever since, select California wine regions have been on the receiving end of a well-funded decades' long marketing campaign whose brilliance, reach, and effect has been positively Napoleonic. That, combined with the strategic production of what's popular among the consumer-class as opposed to the critic class, along with local producers being guided, winnowed, and whipped by quality enforcement standards that rival or exceed even the very best French AOCs (protected wine regions), has all resulted in the modern Californian phenomenon – a combination that other wine regions around world, including the Old World, would do well to learn from.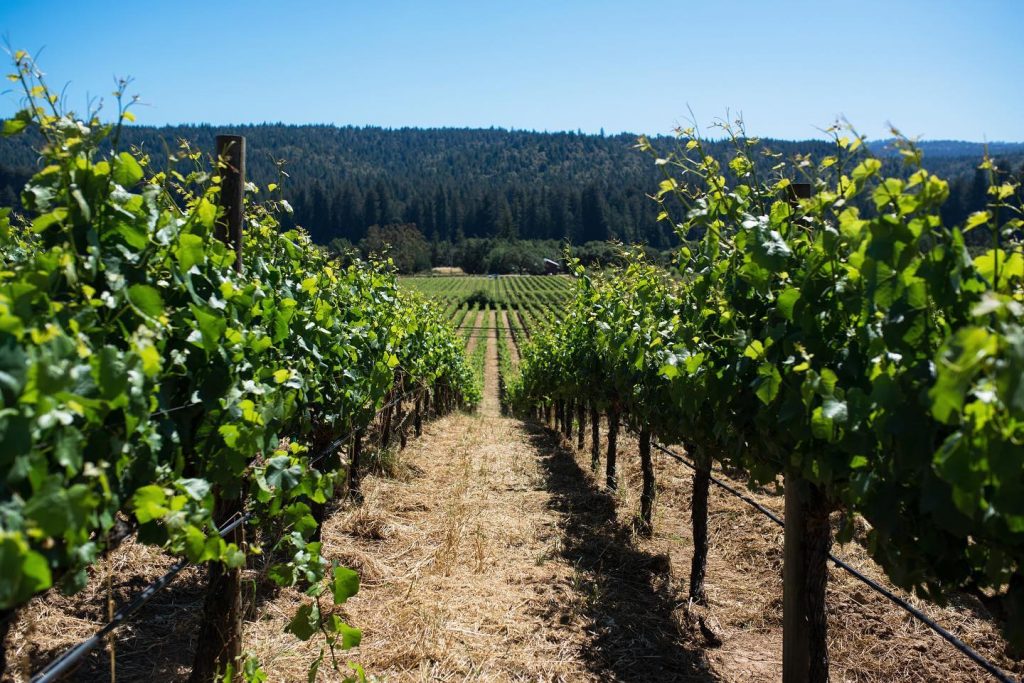 Today, we're sampling bottles from Sonoma County, which itself is divided into the sub-regions of Northern Sonoma, Sonoma Valley, and the Sonoma Coast, with each of these areas having their own AVA title and sub-AVAs (American Vinicultural Area).
A relative newcomer to the vinicultural scene, even by New World standards, the Sonoma Coast AVA was only created in in 1987, and is notable in that much of the area covered by this AVA is not actually coastal. In fact, if you're at all familiar with the microclimates of the area, you'll see that it straddles a fair number of different local terroirs or microclimates – one local grower described the AVA thusly, "We're mostly maritime in terms of climate, but definitely not strictly so."
Being a 'mostly' maritime climate, the Sonoma Coast is noticeably cooler and damper than its counterparts, while the areas bordering the Pacific are foggy in the extreme. These attributes have led to varietals such as Pinot Noir and Chardonnay comprising the large majority of the grapes grown in the AVA, accounting for around seventy to eighty percent of all grapes in the region. However, praiseworthy incarnations of Syrah and Zinfandel also make an appearance.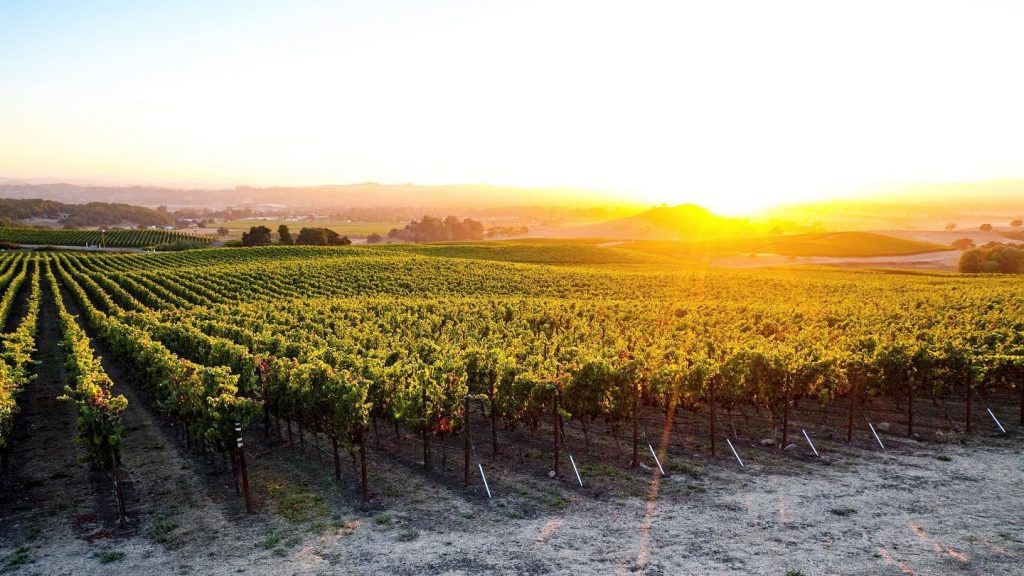 The Bottles – A Showcase
Up first, we'll be sampling a 2019 Pinot Noir: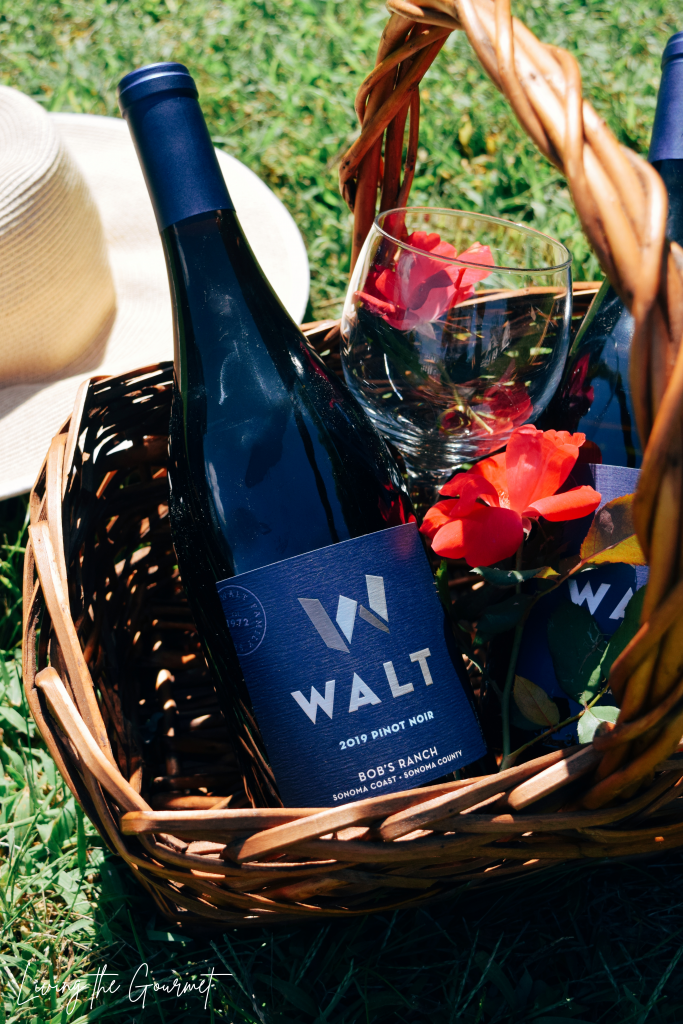 Next, we'll be tasting a 2019 Chardonnay: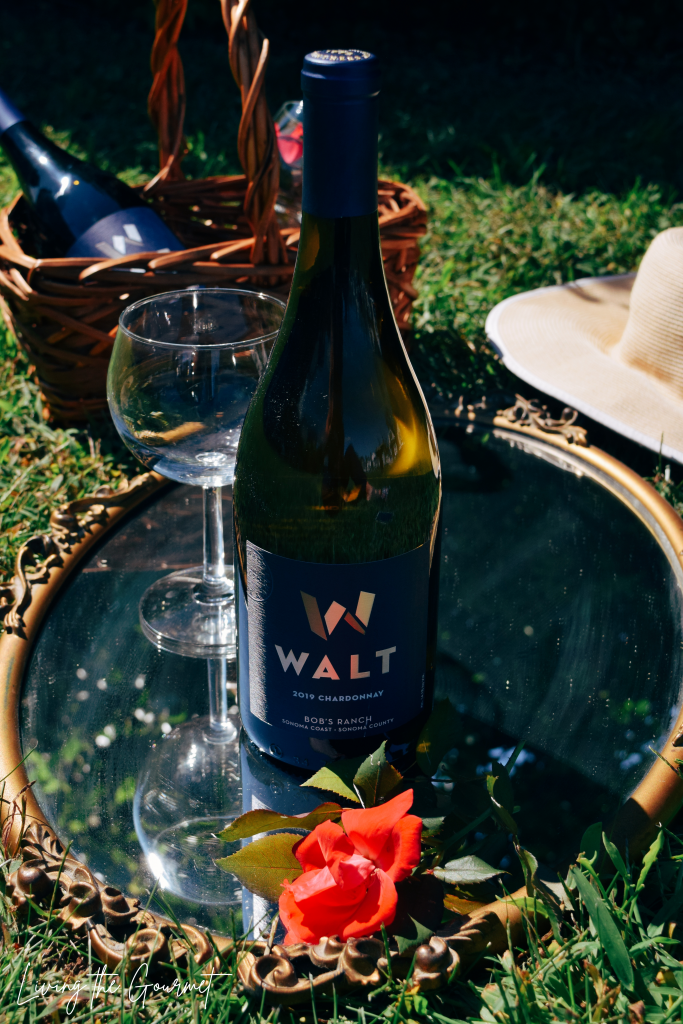 Aromatics and Tasting – The Review
1) The Pinot Noir is instantly 'mellow.' That's the first word to come to mind. The top of the glass is a mix of dark fruit, think blackberries, a hint of raspberry and a lot of what I'm forced to describe as 'cola.' Deeper into the glass these qualities mature quite noticeably, and there's just a hint of something oaky trying to make itself known. On second and third samplings of the bouquet, there are earthy qualities, and a touch of freshly crushed tobacco leaf. On the palate, the dark fruit, predictably, is at the fore. The wine is medium bodied with a lasting finish that closes on mild acidity.
2) The Chardonnay introduces itself with lemon notes and apple. The bouquet is pleasantly light, and invitingly crisp. This manifests quite enjoyably on the palate as sliced green apple, framed in a pleasant minerality.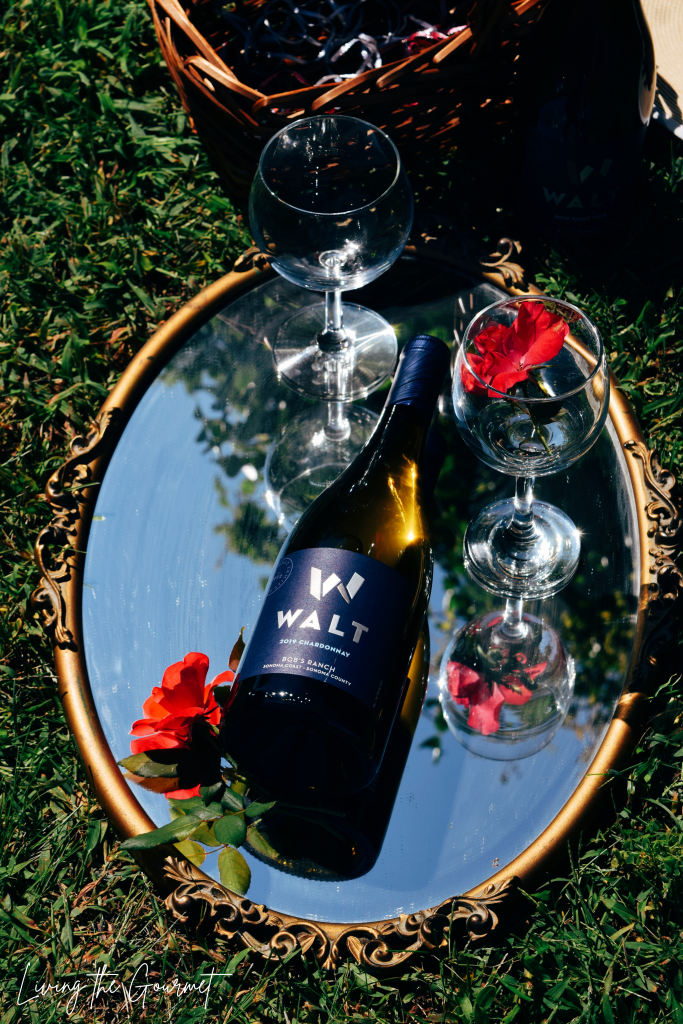 What to Eat – The Pairing
1) With the Pinot Noir think hardy entrees, such as beef, lamb, and red sauce. On the lighter side, you might consider a grilled steak salad, with thinly sliced strips of pepper crusted beef topped over a bed of arugula with roasted bell pepper, and drizzled with a creamy balsamic vinaigrette.
2) With the Chardonnay you'll want to think light but not too light. Think of something like a jalapeno roasted chicken, rubbed down with a mix of fresh lemon juice, jalapeno, rosemary, oregano, and garlic, and then roasted until crisp in the oven. You might also consider rich or fatty fish, such as grilled salmon steaks prepared with a sweet paprika and cumin based rub.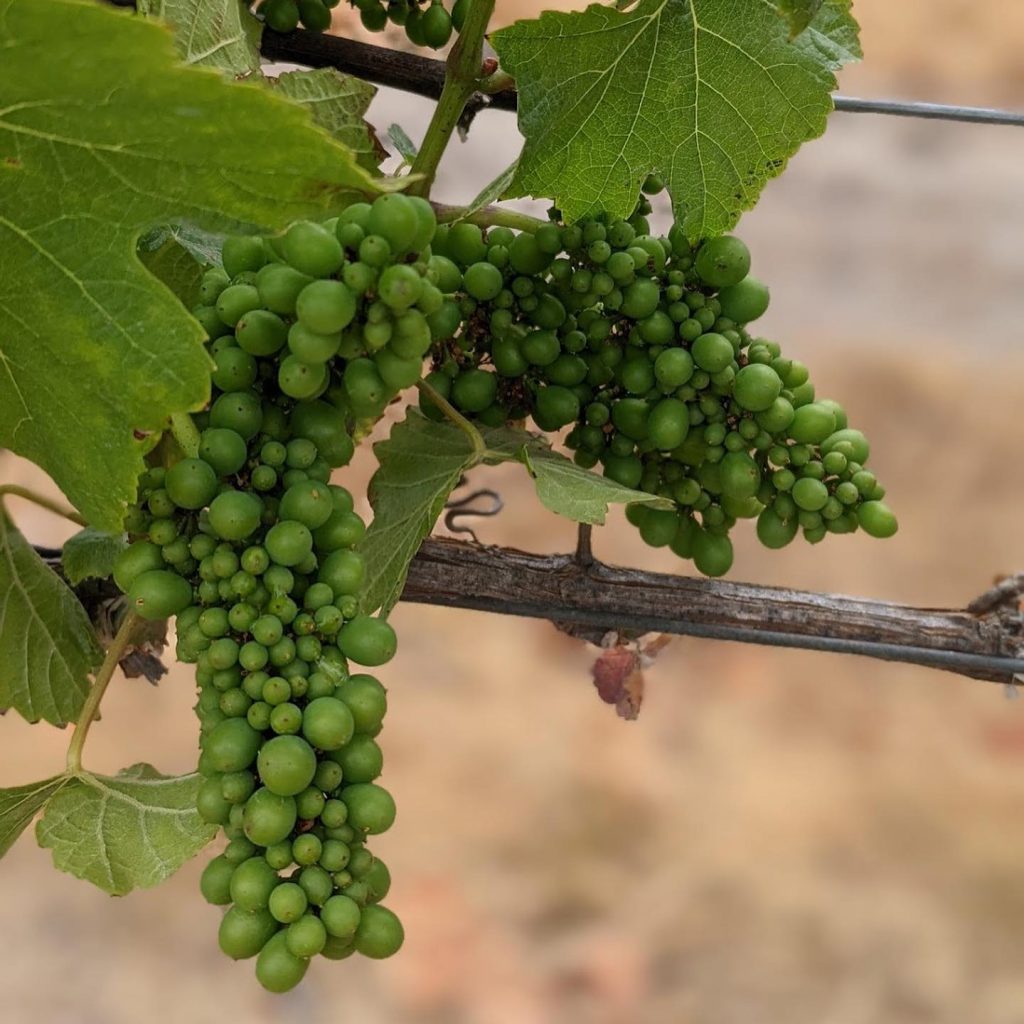 Have you Tried it? Have you tried today's wine, or prepared any of today's pairings? If so, we would love to hear from you! Give us a shout out on Instagram or Facebook with a picture of what you prepared, or let us know down below in the comments how it turned out! We can't wait to hear from you!
1