This post has been sponsored by Nielsen-Massey. All opinions expressed are my own.
A sweet & zesty lemon curd is set over a shortbread-like crust and topped with sweet cream for a refreshing summer dessert.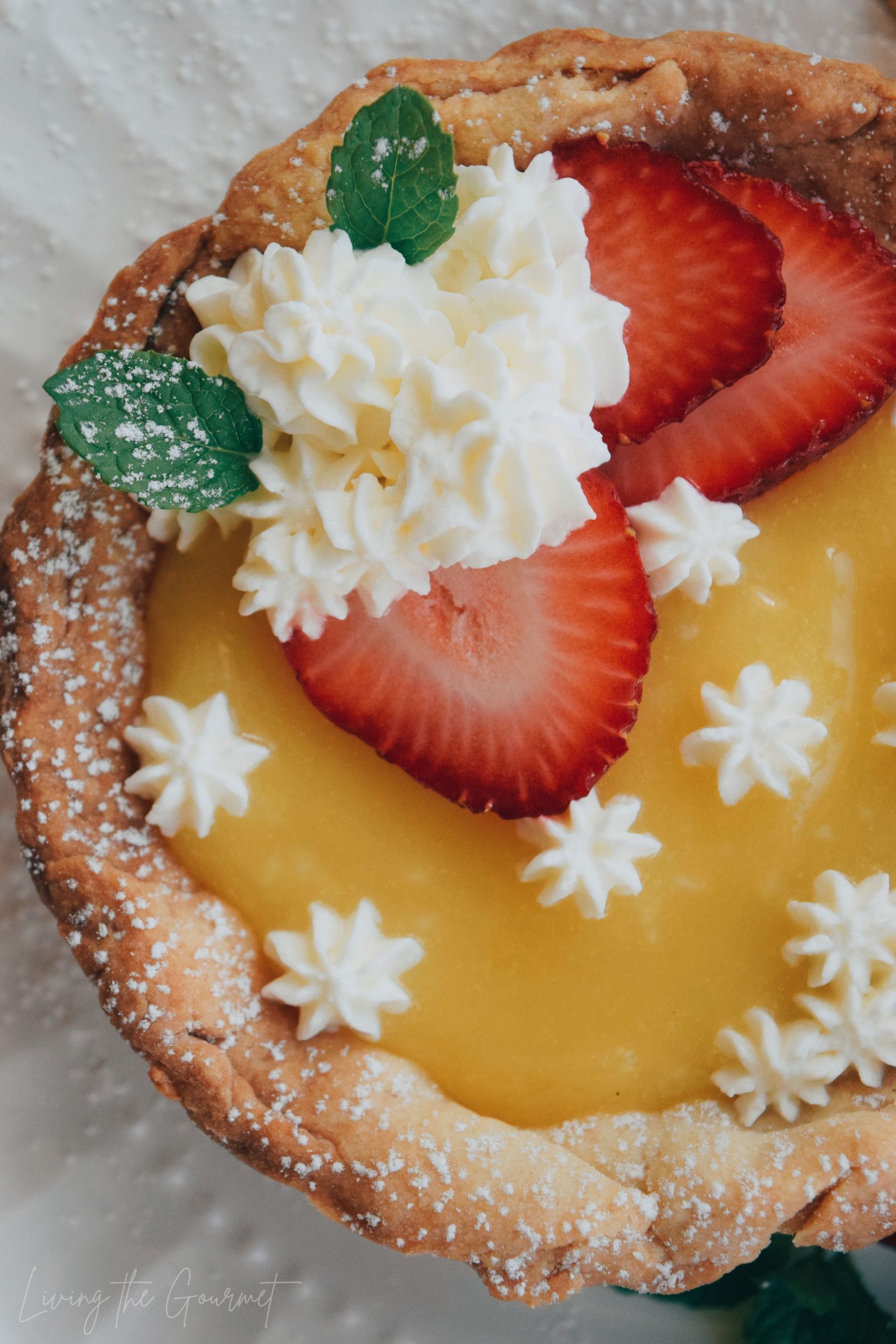 Nothing says summer quite like a bowl of bright, fresh citrus. Staring at the Meyer lemons on the counter the other day, I was inspired by our beloved French Lemon Tart to create lemon tartlets in a more simplified version.
One of my favorite things about this dessert is the minimal baking time it requires making it perfect even on a summer's night. A creamy lemon custard is poured into the baked shells and served with Chantilly cream.
Less is More
It's a controversial debate- does less really equal more? Well, sometimes yes. In today's case, most definitely. Lemon Curd calls for just a handful of ingredients but the quality of ingredients is what really matters. So if anything, today's recipe proves you don't always need a long list of ingredients to impress, sometimes you just need the right ingredients.
Make sure you have the freshest Meyer lemons you can get your hands on. My other secret ingredient lies in the vanilla- specifically, Nielsen-Massey Pure Vanilla Extract. I have found in the past, from lots of taste-testing and trial and error, that few brands stand out like Nielsen Massey's extracts. For today's recipe I've incorporated their Pure Vanilla in the crust, the curd, and the Chantilly cream.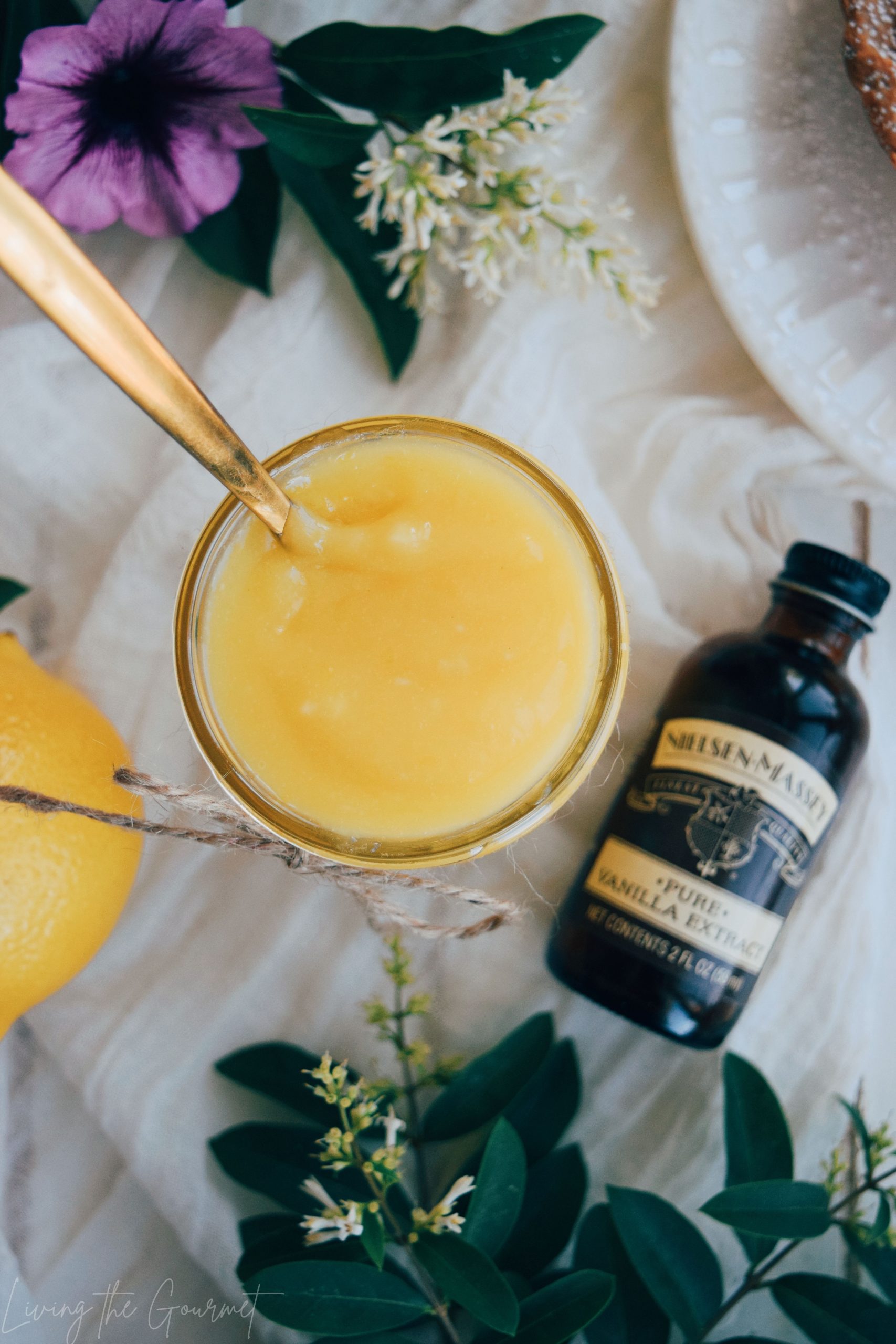 The reason for Nielsen Massey's premium excellence in flavor is because their products are produced from high-grade, hand-selected beans. Their proprietary cold extraction process gently draws out and preserves vanilla's more than 300 flavor compounds, resulting in a flavor profile that's full, sweet, creamy and mellow with velvety after-tones. So, with that said, I hope Nielsen Massey inspires you to #BetterYourBake like it has for me. Speaking of which, be sure to check out BetterYourBake.com to watch tips on how to temper your eggs, caramelize sugar, and other great tips and tricks!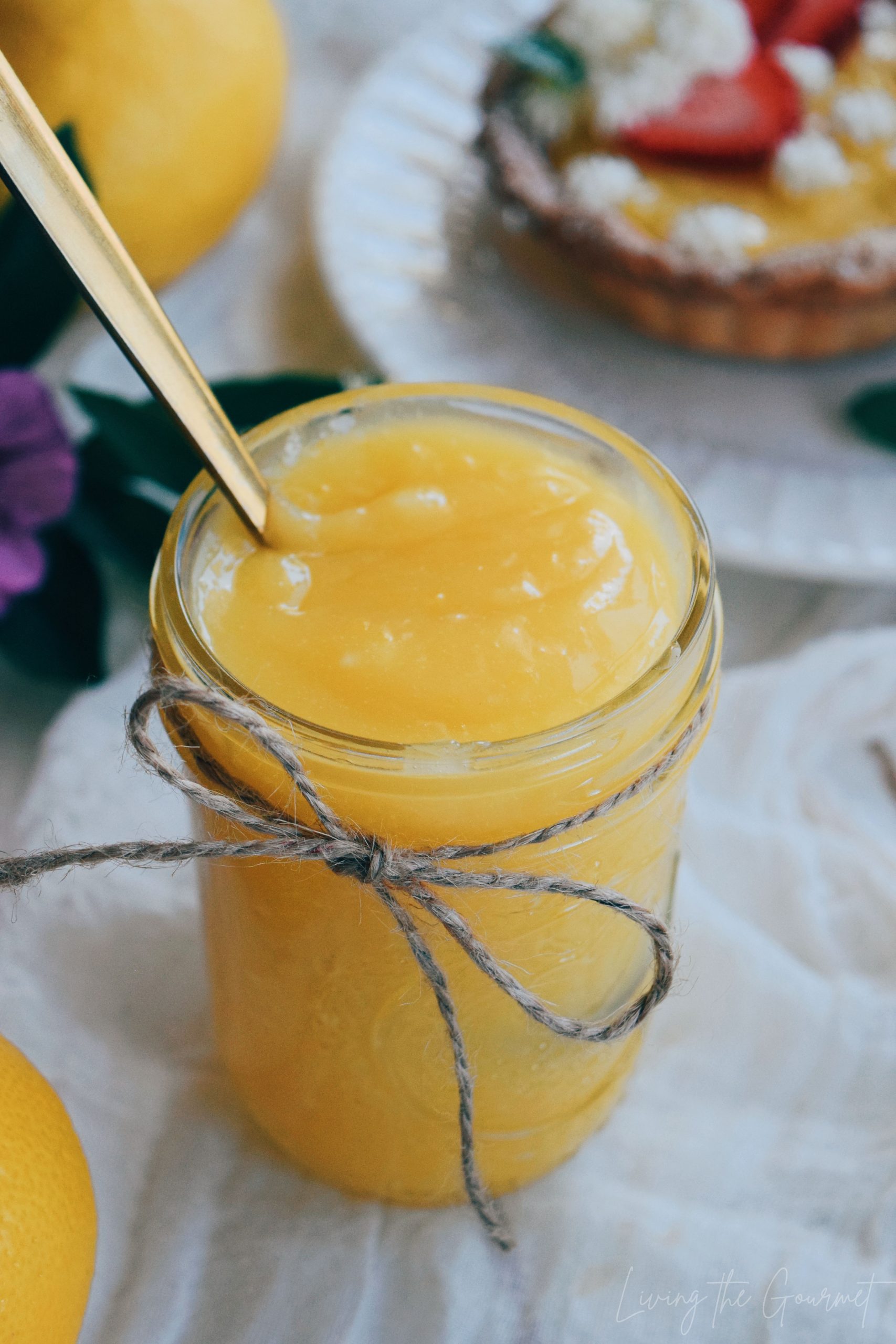 Simple Elegance
There is elegance in simplicity and that is also on full display in today's recipe. Lemon curd is one of the easiest fillings to make stovetop- far easier than custard in my opinion. Furthermore, a lemon curd filling means less bake-time. These tartlets are meant to be prepared right before serving. Make your curd early in the day and let is chill out and set in the refrigerator. Bake the shells for about 15 minutes and leave them until you're ready to fill. Finally, as the ultimate finishing touch, pipe Chantilly cream over each tartlet.
The curd is sweet but has a nice lemony bite to it which pairs beautifully with the notes of vanilla. It's cool and refreshing making it the ultimate finisher to a hot summer's day.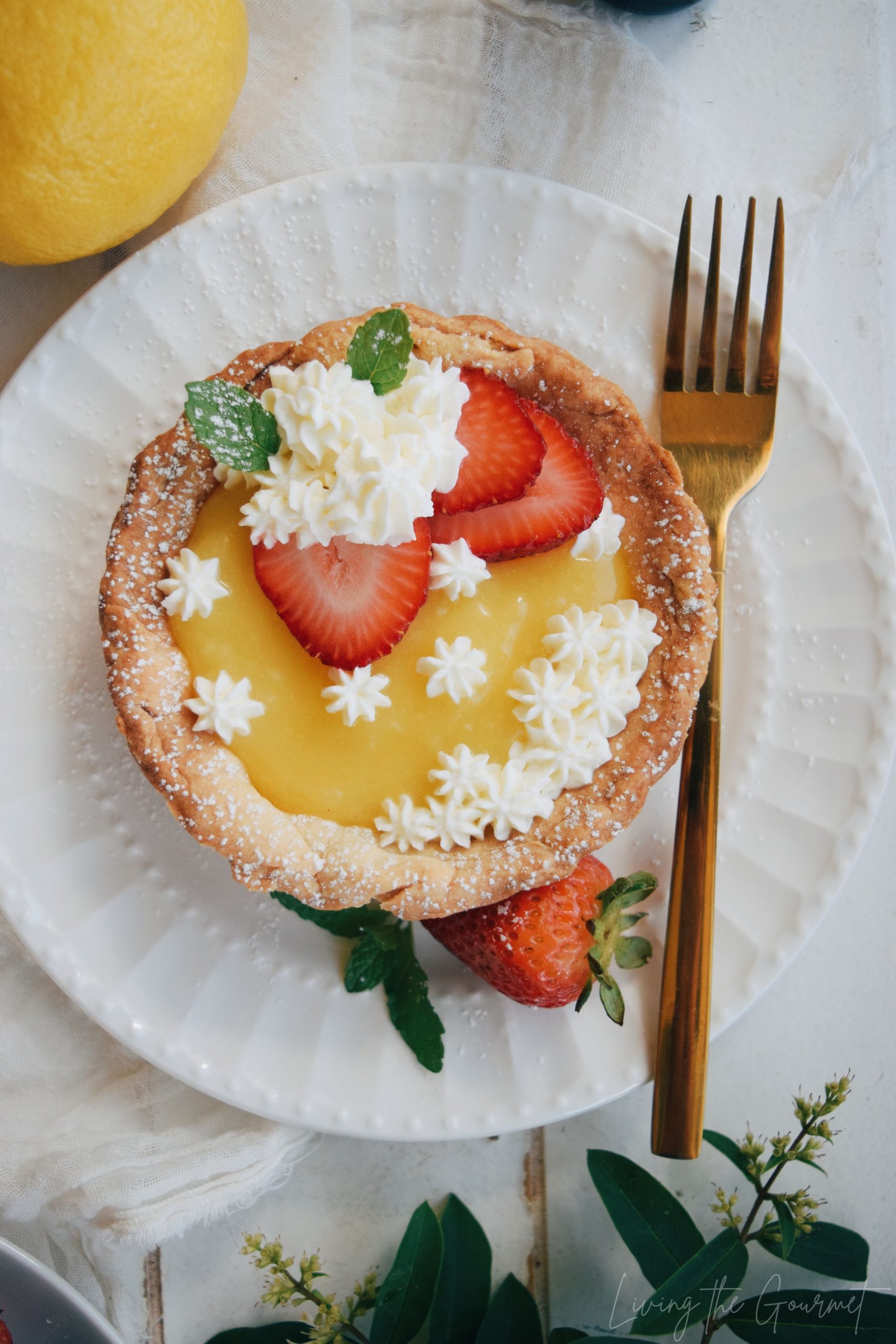 Print
Lemon Curd Tartlets
Author:
Prep Time:

5 minutes

Cook Time:

25 minutes

Total Time:

30 minutes

Yield:

4

tartlets

1

x
For the Crust:
1/3

cup

almond flour

1 1/4

cup

all-purpose flour

3 tablespoons

sugar

1/4 teaspoon

salt

6 tablespoons

unsalted butter, chilled

1 teaspoon

Nielsen Massey Pure Vanilla Extract
*2 tablespoons ice water (add an additional tablespoon of water if the mixture is too crumbly)
For the Lemon Curd:
For the Chantilly Cream:
Instructions
For the Lemon Curd:
In a small saucepan, whisk the eggs until they are beaten.  Transfer to a medium-low heat and add sugar and lemon juice.  Whisk constantly until the sugar has dissolved.  Add the butter and vanilla.  Keep whisking until the mixture has thickened and coats the back of a spoon.
Remove immediately the heat and let cool for about 10 minutes.  Place a sheet of clingfilm and press it gently to the top of the curd.  This will prevent a film or condensation from forming over the curd as it chills.  Transfer to the refrigerator and let it set.
For the Crust:
In the bowl of a food processor with the dough blade, combine all ingredients for the crust.  Pulse until a soft, pliable dough comes together.  NOTE: If the mixture is too crumbly, add an additional tablespoon of ice water.
Shape the dough into a disk and chill in the refrigerator for about 1 hour.
Preheat oven to 350 degrees F.  Line your tartlet pan with parchment paper and set aside. NOTE: if you do not have a tartlet pan, you can always use an 11-inch standard tart pan.
On a lightly floured surface, divide the dough in half and then into quarters.  Roll out each portion to fit your tarlet molds.  Trim and crimp the edges.  Prick the bottom of each tartlet with a fork.
Bake for about 15 minutes or until golden.  Remove from the oven and let cool completely before filling.
For the Chantilly Cream:
In a small metal bowl, whip the cream, sugar, and vanilla to stick peaks.  Pipe or dollop each tartlet with the fresh cream before serving.  Enjoy!
Keywords: dessert, tartlets, lemon curd, lemon tartlets, french lemon tart, pie
Recipe Card powered by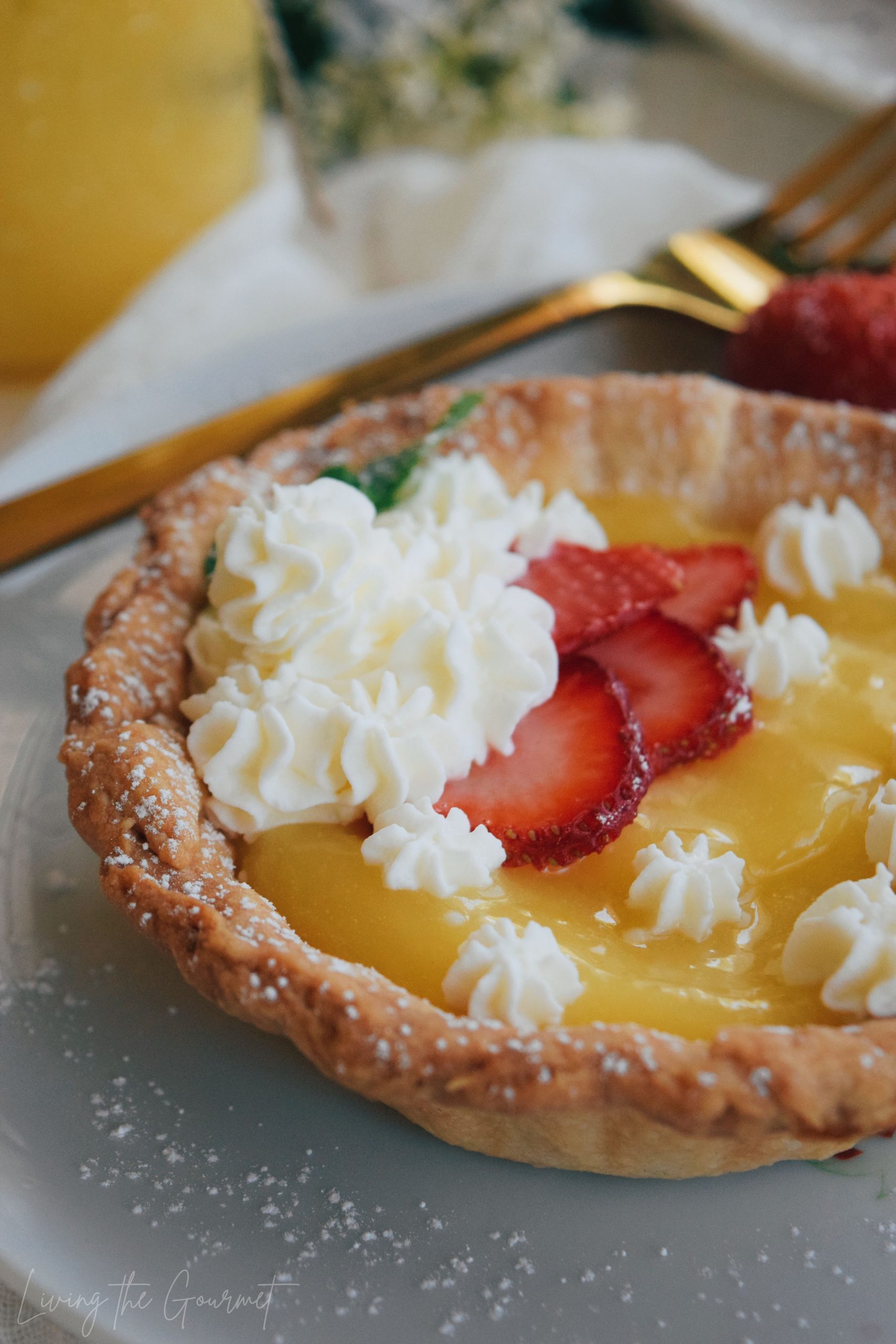 More Lemon Recipes to Love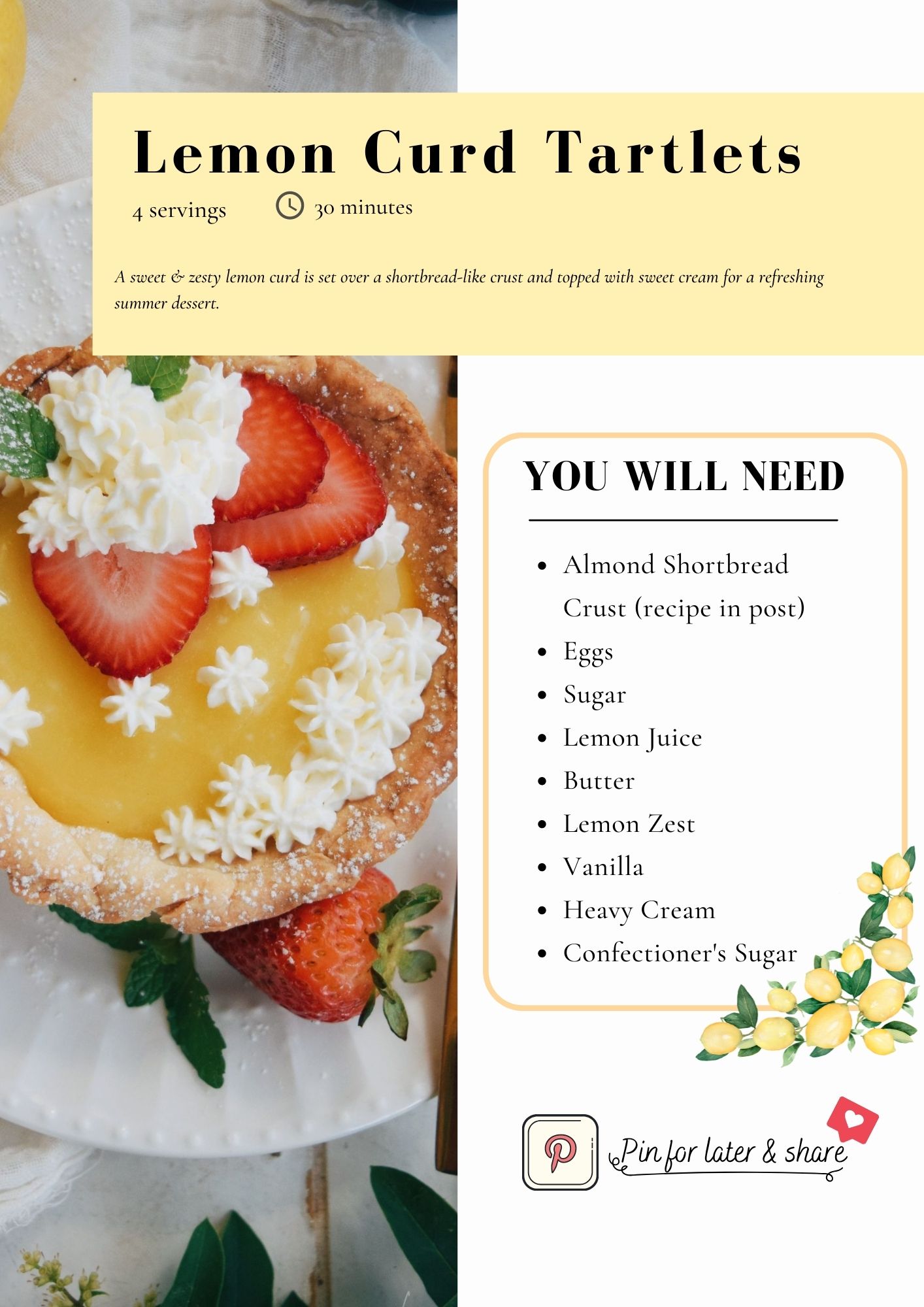 As an Amazon Associate I earn a small commission from any purchases made through the affiliate links within this post. For more information on this please see our disclosure policy. Thank you!
0