These little lemon pudding cakes are light and fluffy on top with a sweet pudding at the bottom. They are easy to make and sure to please this summer season!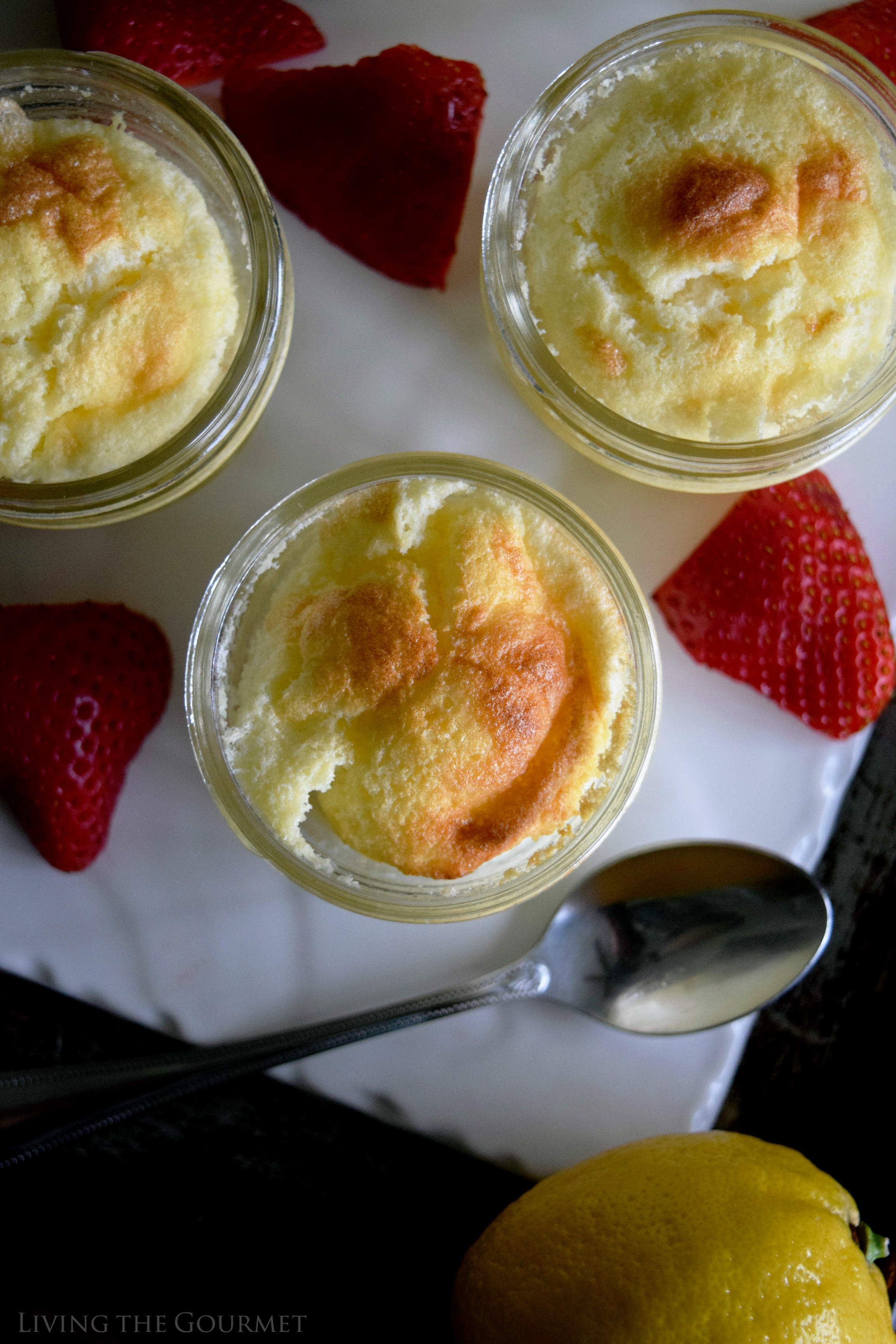 "To look at our modern gods is to see a world that exists purely from the outside, a charade unending in which they live in a perpetual state of acting for the purpose of keeping up the impossible appearance of elegance. For them, winning the envy of others is the highest form of existence."
Today, elegance is a fading virtue, and formality is, in the few areas where it still exists, the object of mockery and constant reduction. In this way, the drive for 'simplicity,' 'accessibility,' and 'no effort' is a sort of 'rebellion in search of an overlord to overthrow.' That said, elegance is often relegated to the realm of the inaccessible, something that exists purely in impossibly priced metropolitan restaurants staffed by celebrity chefs, or something enjoyed by the residents of chateaus overlooking sapphire seas.
However, I've never been one to subscribe to this train of thought. Whether it was my upbringing, my study, or my impeccably refined taste, elegance for me has always been something to aspire to rather to fear. I've never been of the mind that 'elegance equals difficulty.'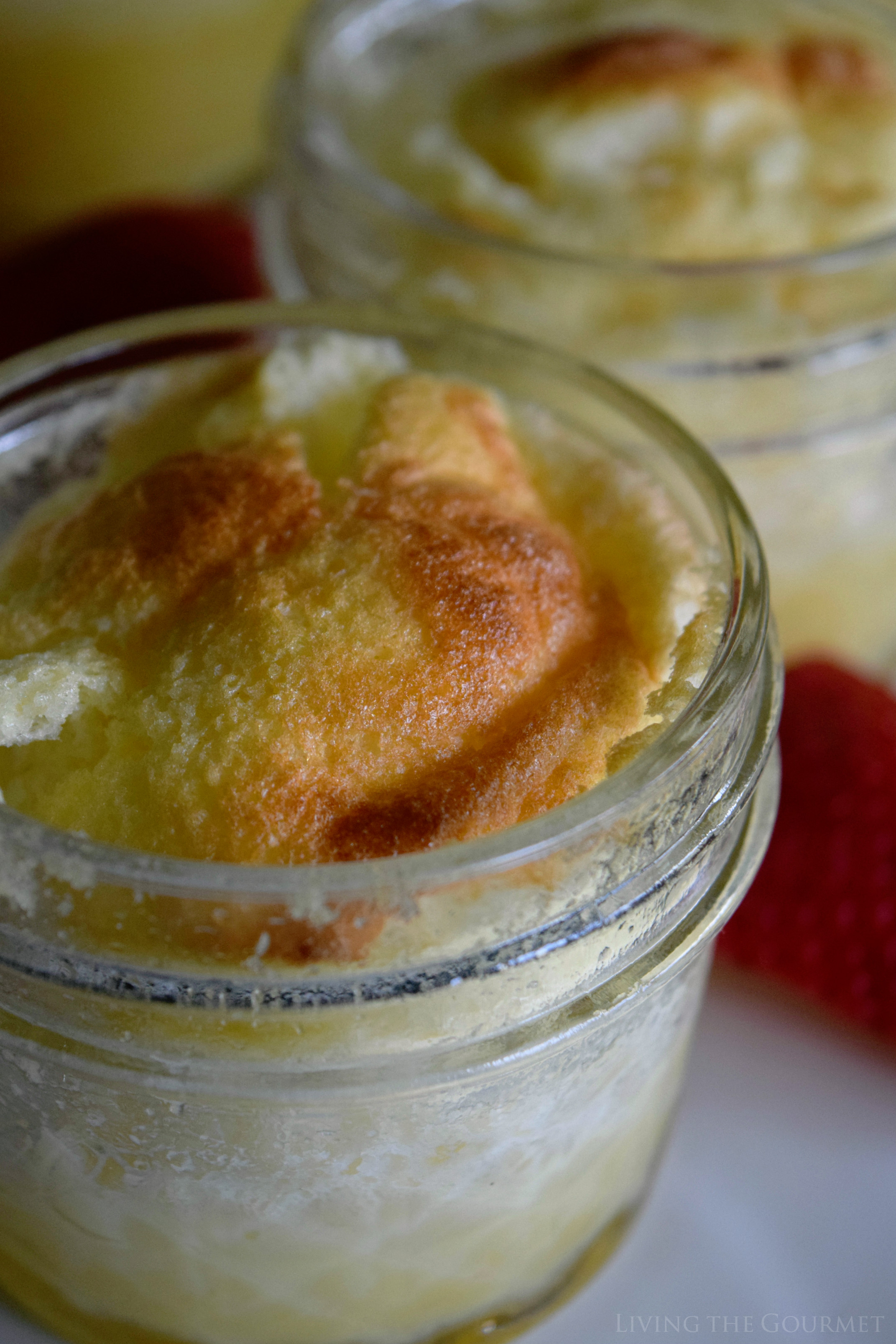 In fact, given the right recipes, the right setting, and the right eye for beauty, elegance need not be difficult. For example, when one of my close friends returned from a tour of Italy, I simply had to put together something nice to greet her, something delicious, something, dare I say, a bit 'Summer Elegant.'
What do I mean by 'Summer Elegant?' Think summer flavors, a beautiful summer setting, and something light yet sweet.
This, of course, brings us to today's recipe – Fluffy Lemon Pudding Cakes.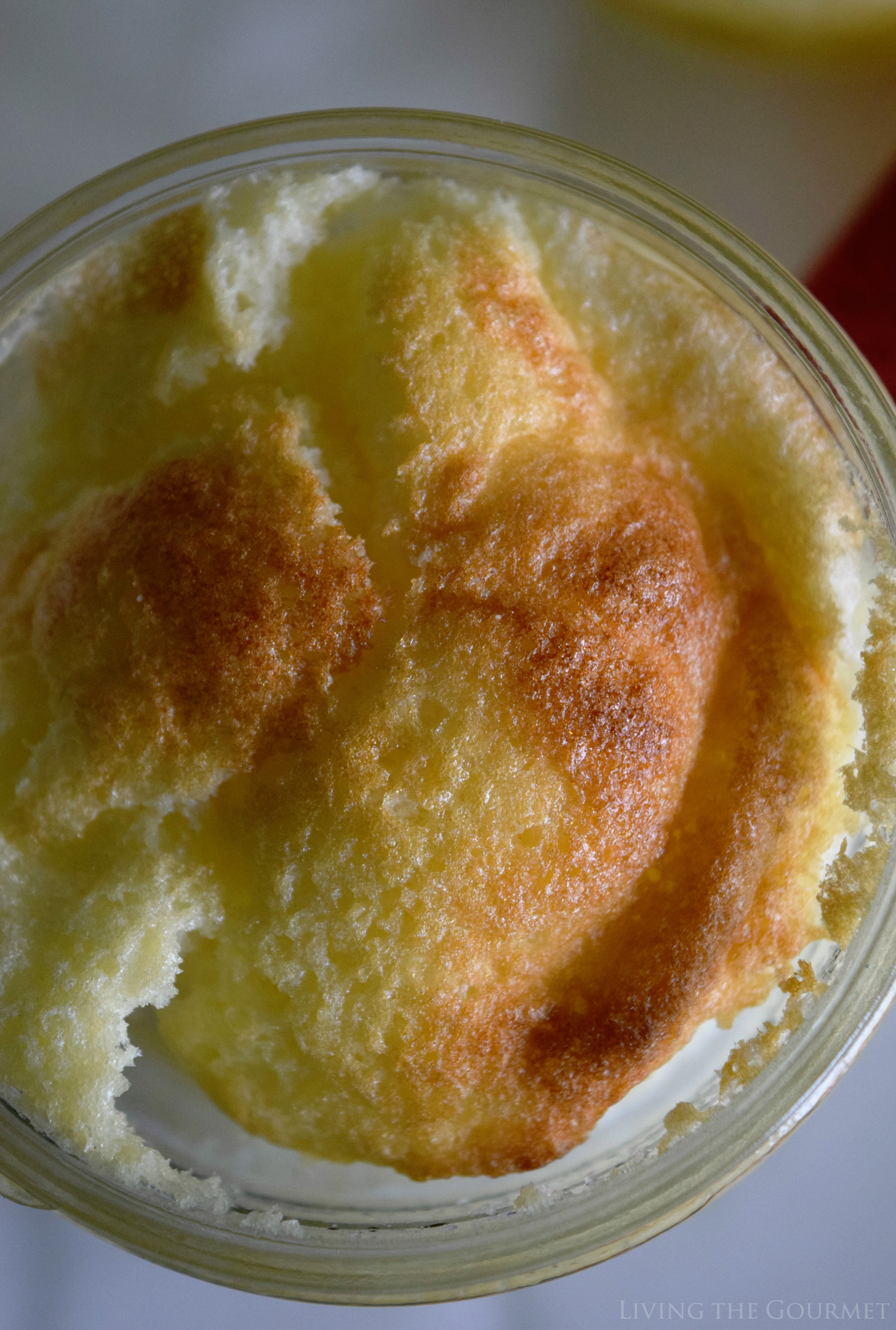 To start things off, I used small Mason jars as the 'container' for the cakes, which not only serves as the perfect portion size, but also adds a bit of 'summer flare' to the presentation. Now, using your electric mixer, beat together the yolks, milk, and lemon juice until its silky smooth and creamy. Then, butter the inside of the Mason jar, and then sprinkle the butter coating with sugar. Sugar on top of butter, you can just tell this is going to be awesome. Am I right?
From there, sift together the flour, sugar, and salt, and mix that into the egg mixture. Once that's done, whip the egg whites until they start forming soft peaks – but be careful not to overbeat them. Then gently fold these into the egg and lemon mixture.
Once that's done, place the batter into the prepared Mason jar, and then place the jars into a roasting pan as shown below, with water filled in the roasting pan about halfway up the jars.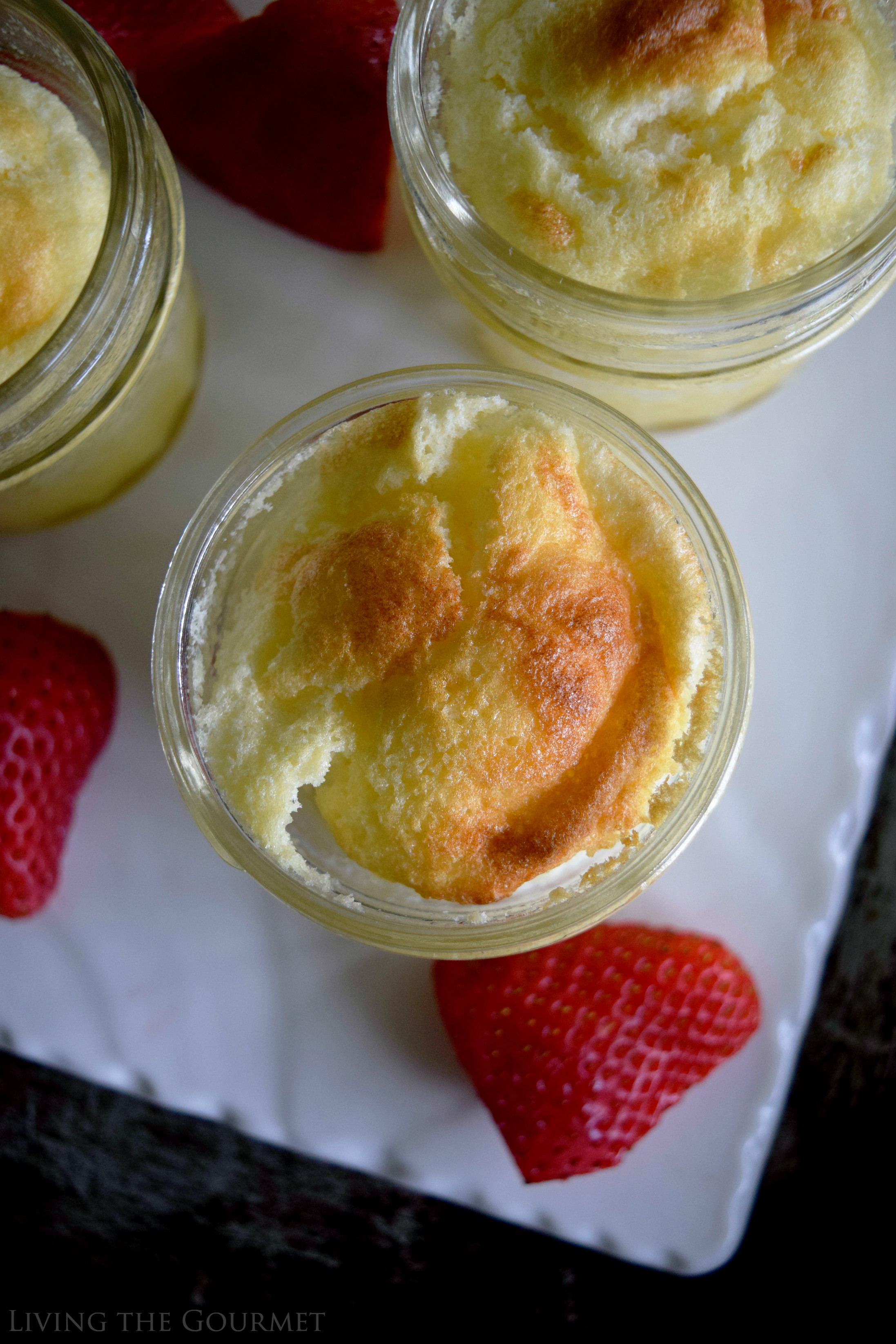 Print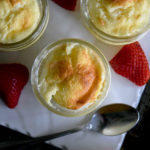 Lemon Pudding Cakes (Lemon Soufflés)
---
Author:

Prep Time:

5 minutes

Cook Time:

18 minutes

Total Time:

23 minutes

Yield:

4

-

5

1

x
¼ cup

flour

¼ tsp

. salt

¼ cup

fresh lemon juice

2

eggs – separated

2/3 cups

whole milk

2/3 cup

sugar
Butter for preparing Mason jars or ramekins
---
Instructions
Preheat Oven 350 degrees F.
Butter each jars and sprinkle each with a bit of sugar.
Using an electric mixer beat together the egg yolks, milk and lemon juice until smooth and creamy.
Sift together the flour, sugar and salt and mix into the egg mixture.
Beat the egg whites until soft peaks form, then gently fold into the egg and lemon mixture.
Place the batter into the prepared jars.
Place the jars in a roasting pan prepared with a water bath that reaches about halfway up the sides.
Bake 20 – 25 minutes or until slightly golden. Serve with your choice of fresh berries.
Recipe Card powered by
Then simply bake for about twenty-five minutes, or until lightly golden. Serve with your choice of fresh berries and fresh whipped cream.
Now, elegance wasn't hard, was it?
Enjoy with Love!
2