Today's recipe features a white wine sauce prepared with slivered almonds and caramelized fennel set over pasta, creating a satisfying yet pleasantly light dinner.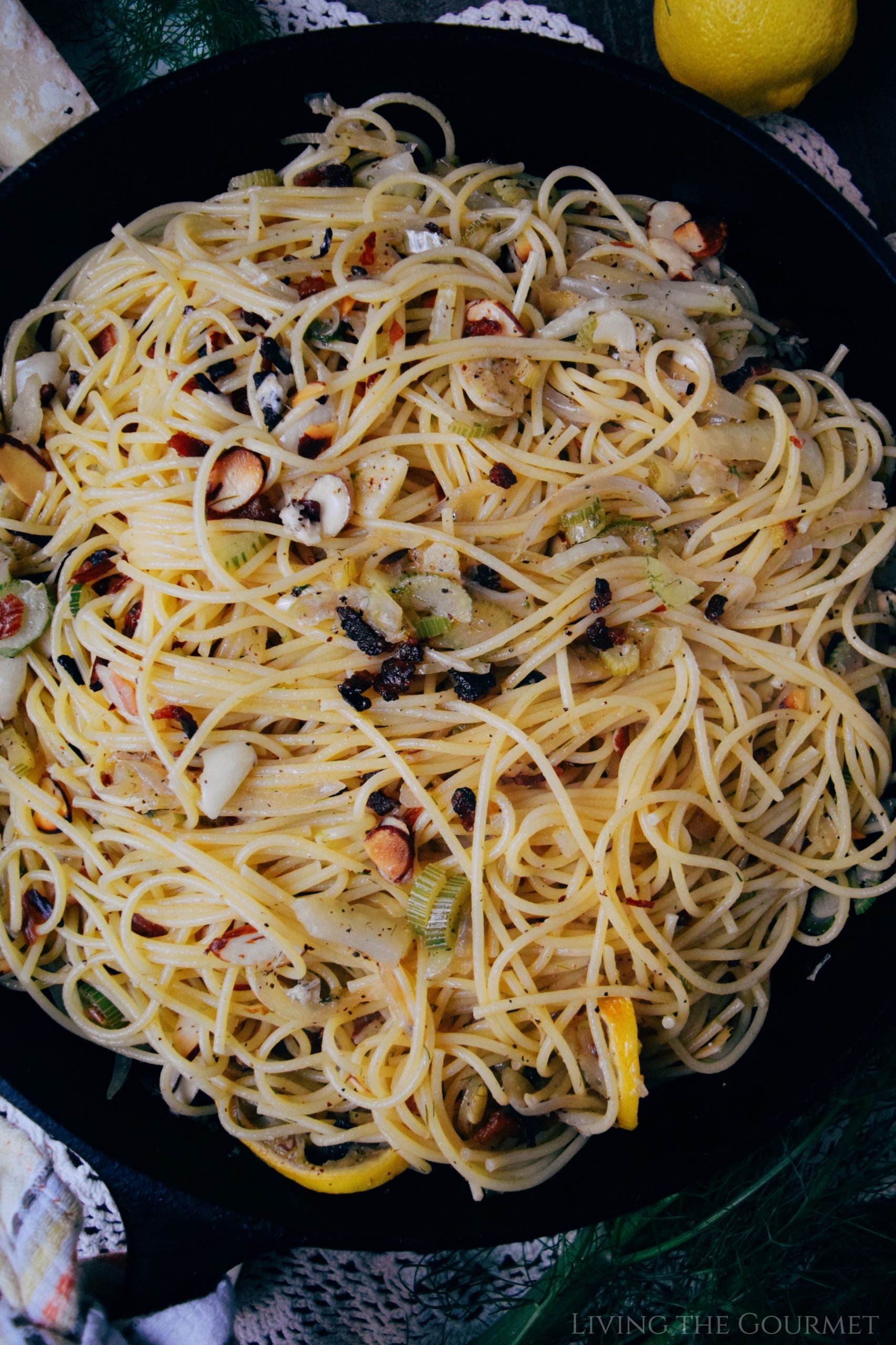 Why You'll Love Today's Fennel and Almond Pasta
1) One Pan, One Meal. Today's pasta is a classic 'one pan, one meal' recipe that's pleasantly light, and yet satisfying enough to stand on its own without the need for copious sides or accompaniments. This makes it perfect for busy weeknights.
2) Ripe for Experimentation. Today's recipe is a great 'starter sauce,' to which you can add things like anchovies or sardines, or even fried or grilled squid to create a light garlic and oil fish sauce.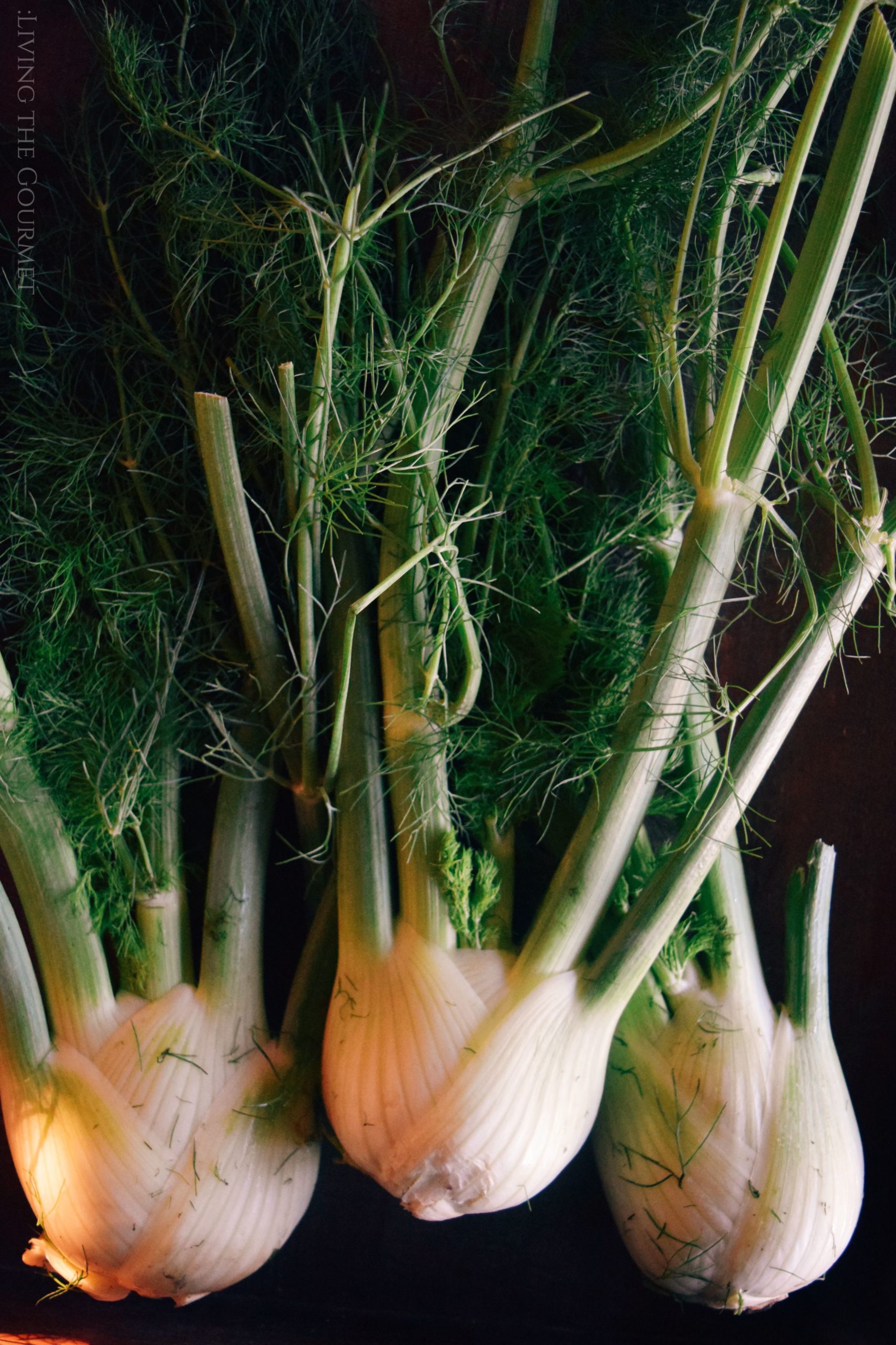 Ingredient Notes and Substitutions
1) Fresh Fennel. Sometimes labeled as 'whole fennel,' fresh fennel features a crisp licorice flavor that ranges from 'subtle' to 'overwhelming' when consumed uncooked, and a wonderfully crunchy texture. Contrary to popular belief, fennel is 'not' a root vegetable despite being a part of the carrot family. That said, fennel is amazingly versatile, being used for braising, sautéing, and grilling recipes ranging from steaks and roasts to various seafood recipes and poultry. In addition, fennel is also commonly used to provide flavor bases for vegetarian soups and stews. Not only that, but every part of the fennel is usable in some capacity. The leaves can be chopped up and used as flavoring for salads, soups, sauces, and marinades, while the bulbs are edible raw and the stalks (while tough and fibrous raw) can be cooked down in soups and stews, even the fonds serve a purpose, since these are often used as garnish. In short, this is one ingredient that's definitely worth learning how to use.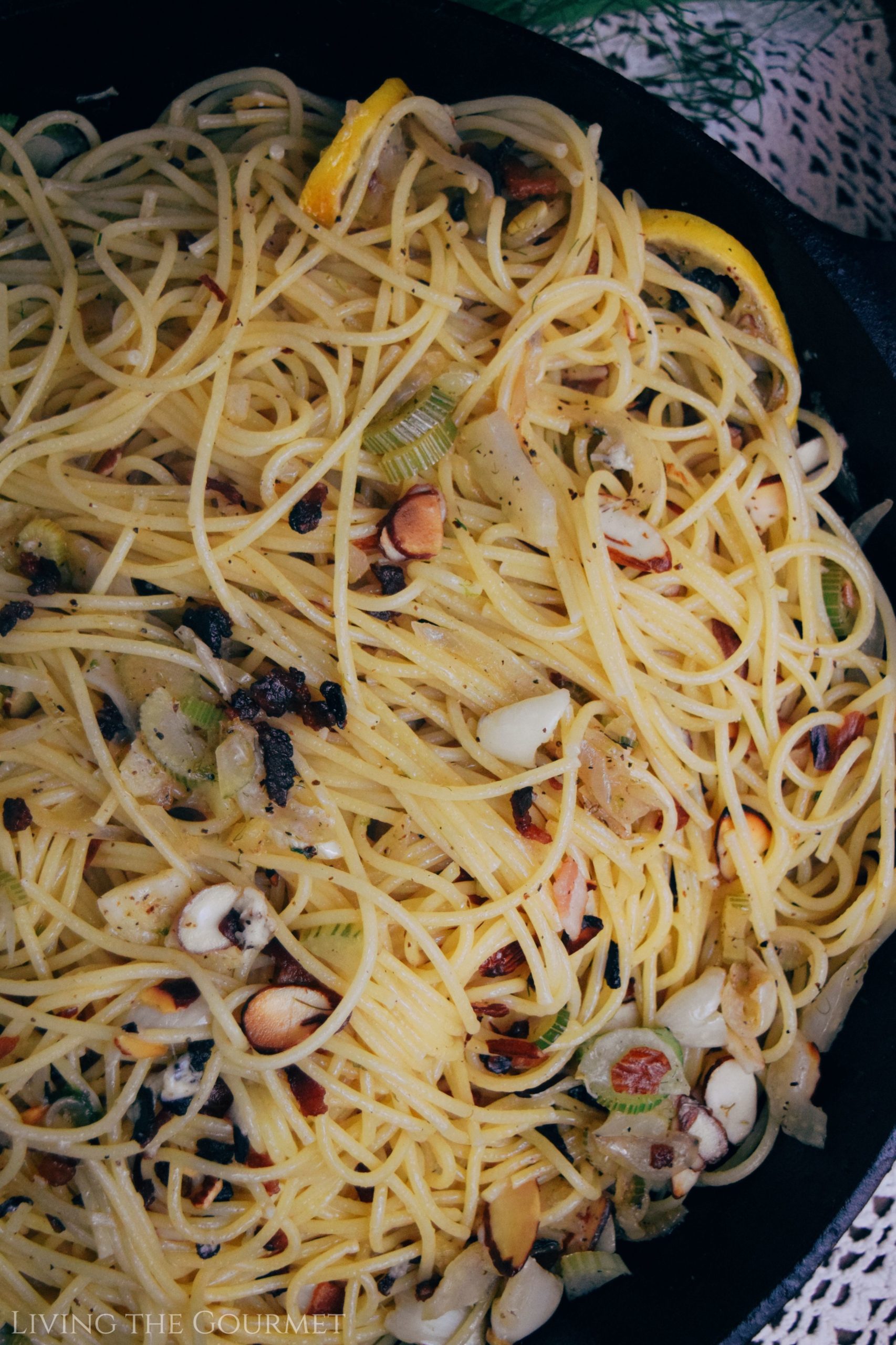 2) The Almonds. There are a couple of things to note about cooking with almonds. They contain quite a bit of 'crunch,' and this 'crunch' does 'not' go away during cooking. Second, when cooking with almonds there is no escaping their sweet and buttery flavor, and this is why they are prized for baked recipes, especially particularly sweet recipes featuring things like honey and coconut. However, this also makes them ideal for certain savory recipes, particularly those that feature a medley of other prominent 'sweet' flavors, such as fruit or licorice flavors – and of course today's fennel.
Substitutes: Pine nuts are the ideal substitute for almonds in today's recipe – do this at a 1-to-1 ratio.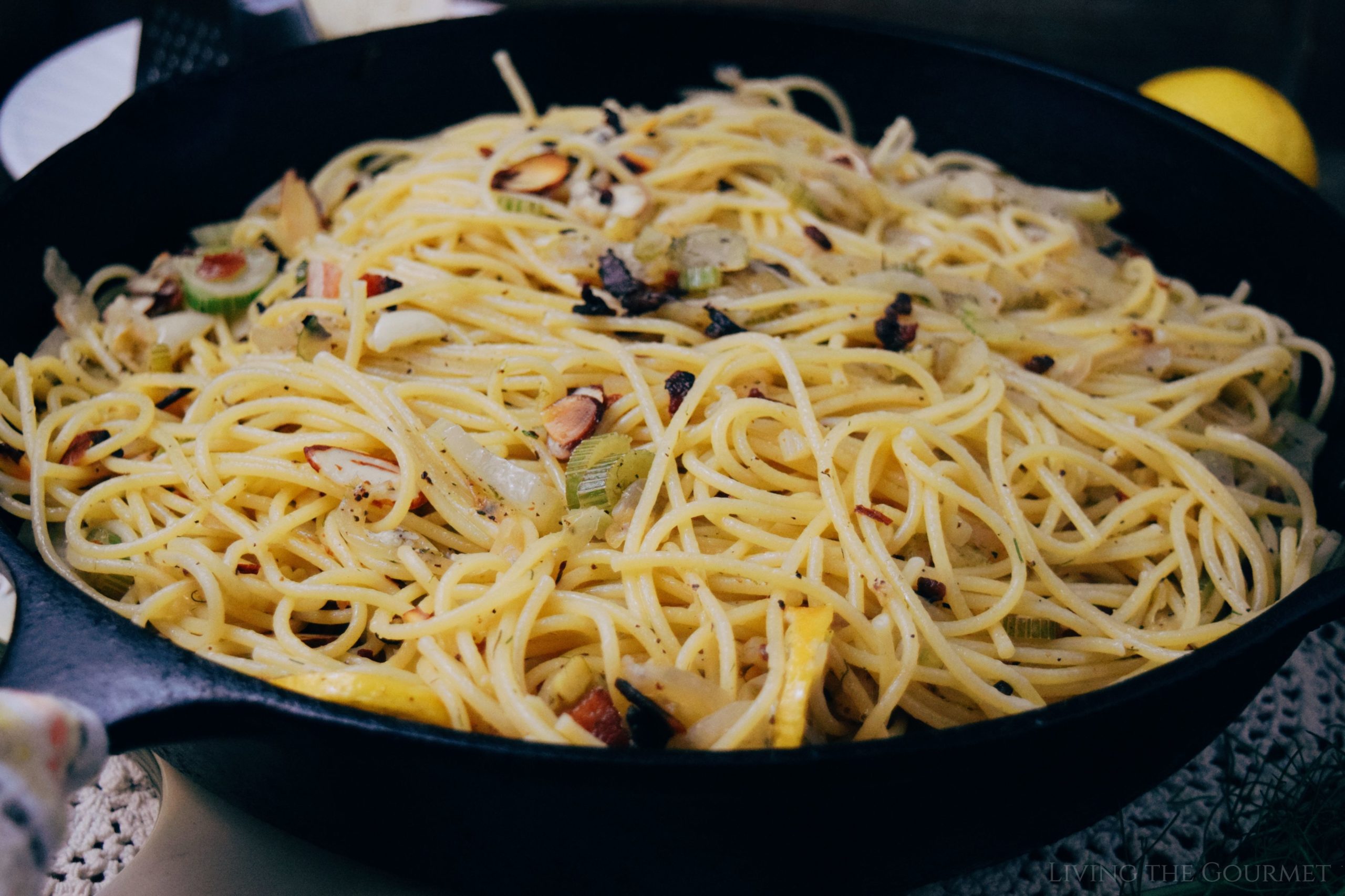 More Italian Favorites from Living the Gourmet
1) Ravioli. My favorite twist on a beloved classic, these homemade ravioli are blissfully simple to prepare, but the real draw here is the delicious mix of asiago, ricotta, mozzarella, and romano, coupled with a fresh red sauce, plenty of garlic, and fresh spinach.
2) Sweet Mediterranean Lasagna. This lasagna is a bit more colorful by design as compared to the traditional layers of noodles, red sauce, and mozzarella, featuring fresh baby spinach, a touch of sweetness from raisins and cinnamon, and 'Mediterranean' flavors such as capers, oregano, and lots of fresh garlic.
3) Meatballs with Rasins and Pignoli Nuts. My absolute favorite meatball recipe of all time. Moist, flavorful, and versatile, well able to accompany pasta or to prepare a meatball sandwich, or even to eat on their own.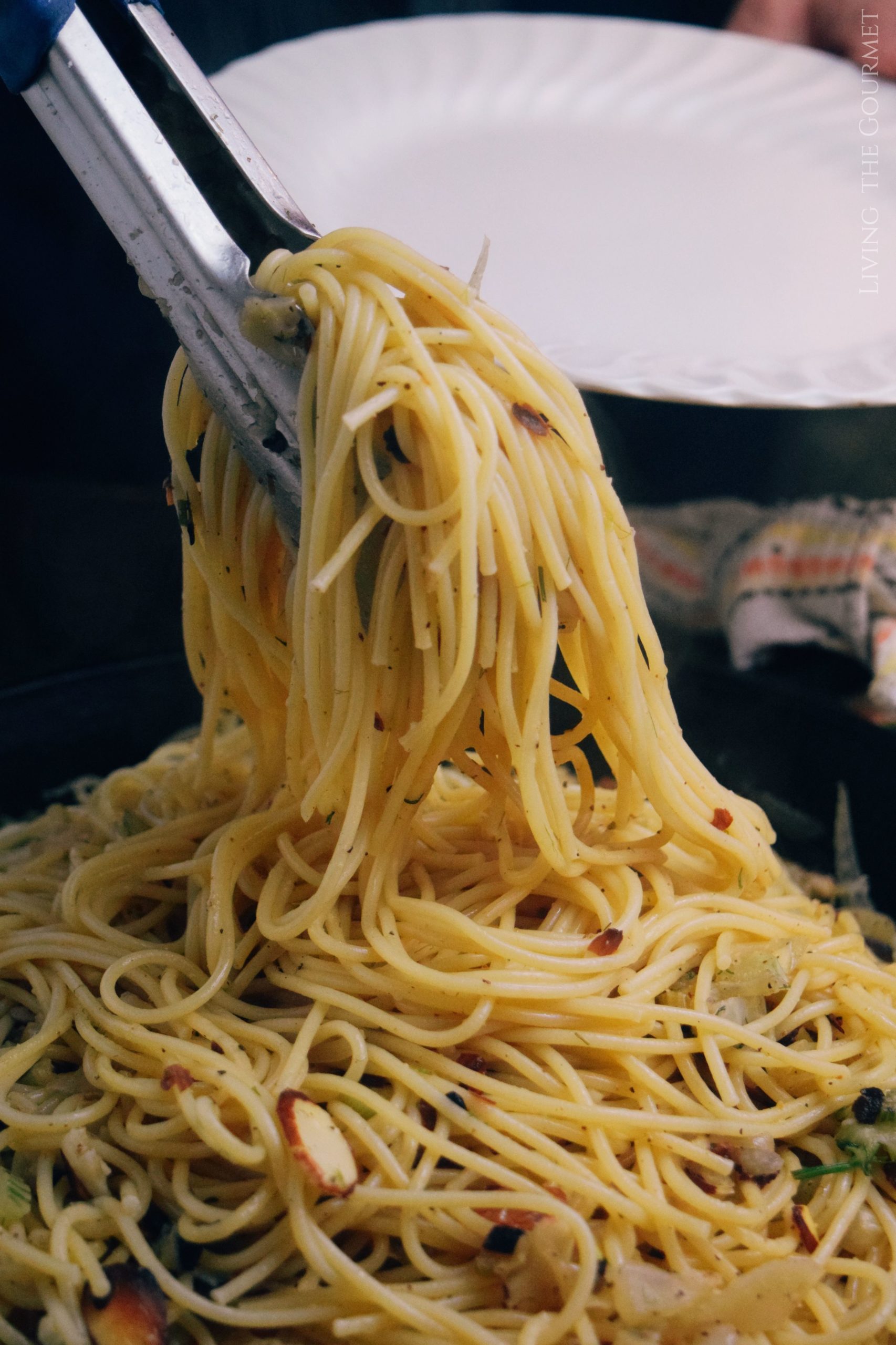 Print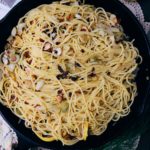 Fennel & Spaghetti with Toasted Almonds
---
Author:

Total Time:

30 minutes

Yield:

4

1

x
1

heat of fresh fennel - thinly sliced

5

-

6

- crushed cloves of garlic

3/4

cup

of sliced almonds - toasted

1

tbs. butter

2

tbs. olive oil

4

-

5

slices of bacon - sliced thin

4

-

5

slices of thinly sliced lemon

1 tsp

. salt

1 tsp

. fresh ground black pepper
fresh grated nutmeg
Fresh Romano cheese or Parmesan cheese - grated

1

lb

. of your favorite pasta
---
Instructions
Cook the thinly sliced bacon until nice and crisp and place on a plate prepared with a paper towel.
Heat a large cast iron frying pan with the butter and olive oil.
Add the garlic, sliced onion and thinly sliced fennel to the pan and allow to get a beautiful golden color and fragrant.
Add the slices of fresh lemon and continue to sauté.
Heat a small cast iron frying pan and place the sliced almonds in the dry pan to get a nice golden color. Remove from the heat when this is achieved.
Season with the salt, black pepper and grated nutmeg.
Prepare the pasta as directed in generously salted water.
Lift the cooked pasta into the pan with the fennel and toss with the crisp bacon and toasted almonds.
Grate fresh Parmesan cheese or Romano cheese and toss in the toasted almonds, toss and serve.
Prep Time:

10 minutes

Cook Time:

20 minutes
Recipe Card powered by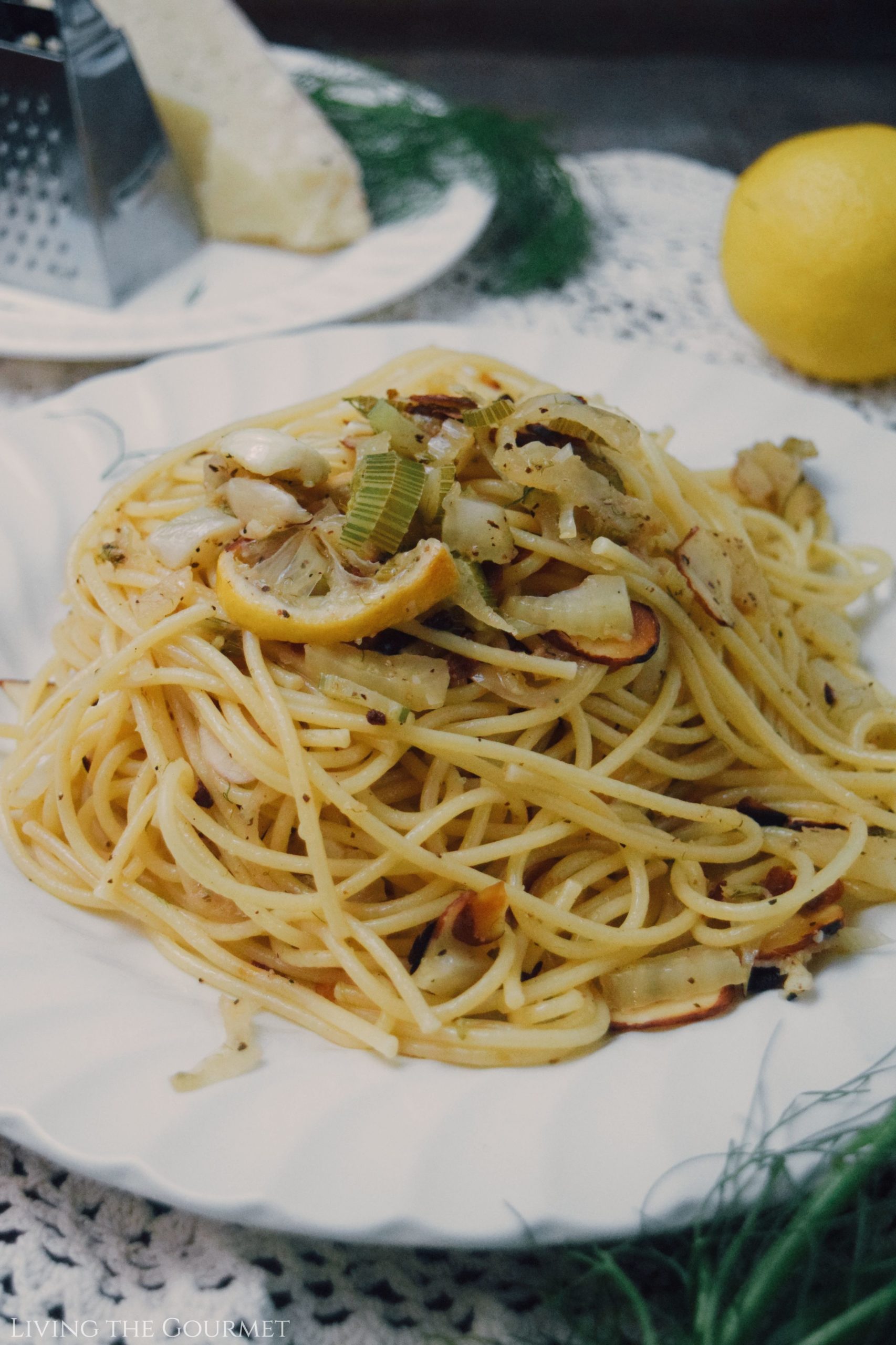 0