This post has been brought to you by Sans Wine Co. All opinions expressed are my own. The following message is intended for those 21+. Please enjoy responsibly.
Layers of sauce, pasta, and cheese are baked to a golden, bubbly perfection for a hearty winter dish perfect for the holidays and weeknights alike!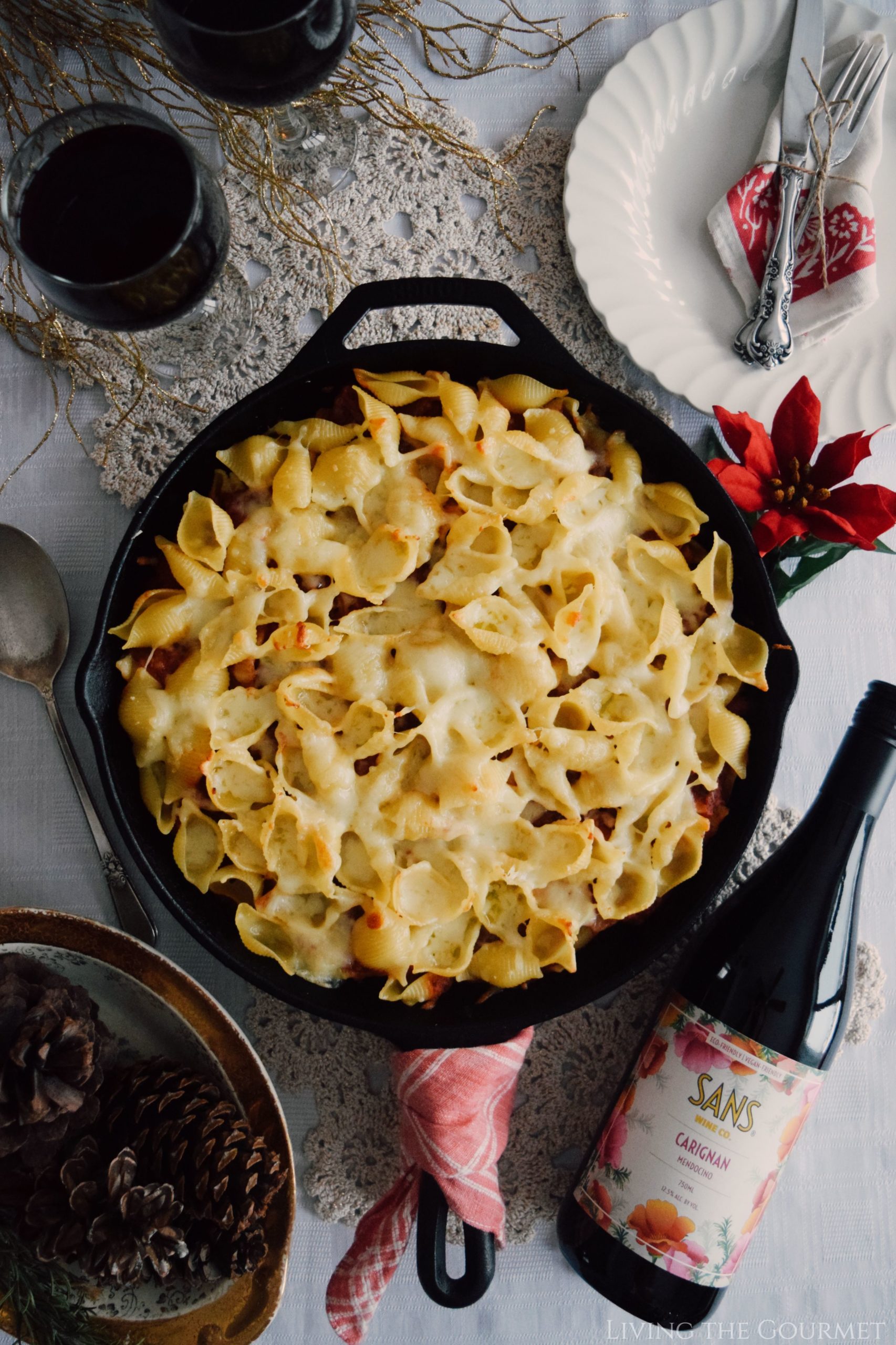 In most instances, 'quality' is viewed solely as a collection of 'positives,' that is – things that are 'added' or that can be quantified as 'existent attributes.' Rarely – if ever – is 'quality' determined by, or advertised as, something 'negative,' or as a 'lack of attributes.'
Top quality waters, for example, are often hailed as containing trace minerals and 'flavor imbuing solids.' As evidence, there is a small stack of boxes from a luxury water distributor whom I wrote a review for some months ago, and their primary advertising point is that their water contains trace amounts of silver and gold. The green-bottled water I'm sipping as I write this wine review prominently advertises the 'super fine bubbles' and trace minerals that comprise their water.
By contrast, today's wine company takes precisely the opposite view. Sans Wine Co. is quite proud of the fact that their wines are produced 'without.' In fact, the lead selling point of their wine is in the name 'Sans.' Their labeling proudly reads "Sans additives, sans chemicals, sans pretense," while utilizing "Only Natural Wine Methods – Nothing added, Nothing removed."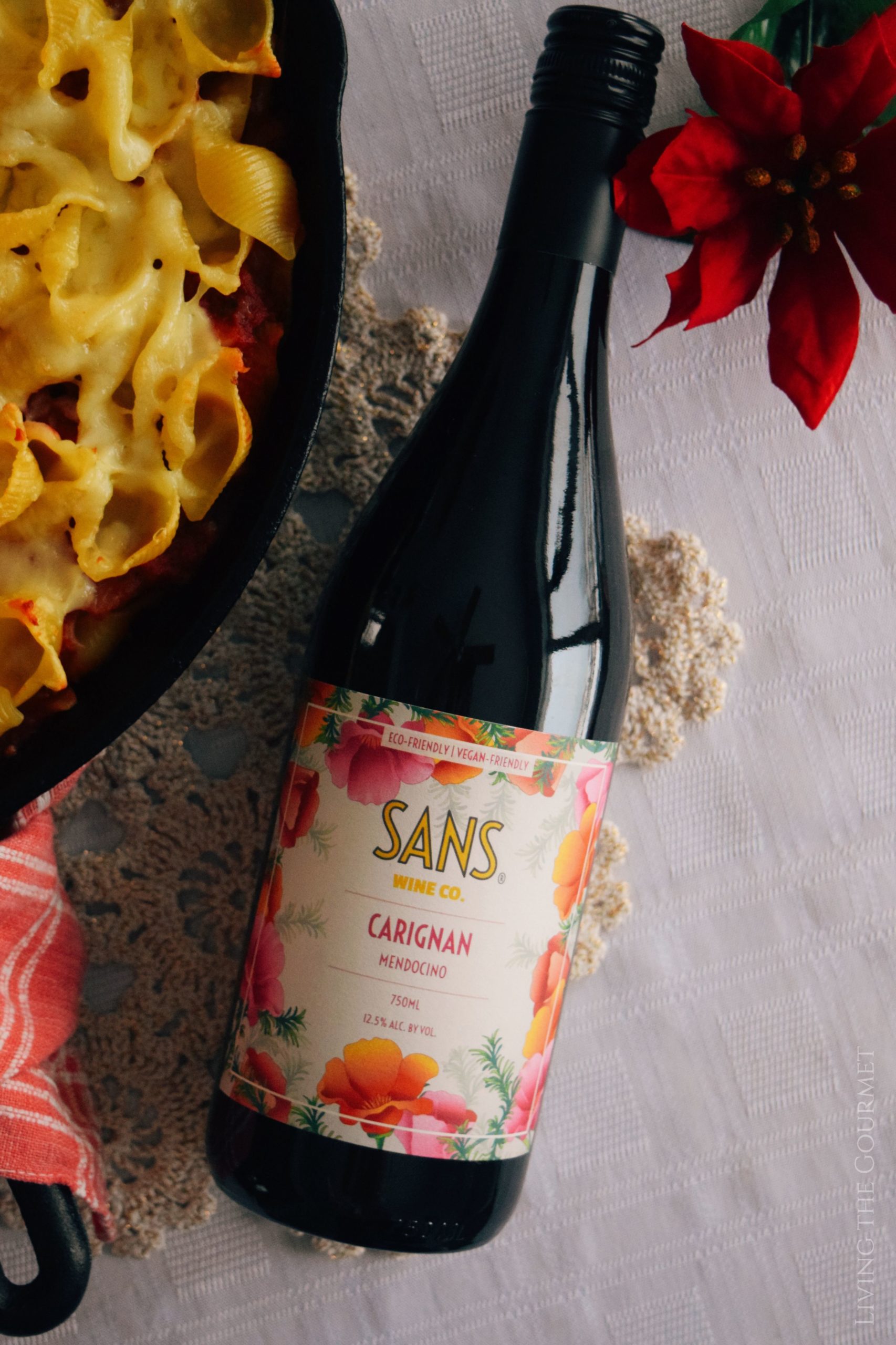 In case it wasn't crystal clear by this point, Sans Wine Co. produces 'natural' wine, sourced from organic vineyards. I will note that I had to search their website high and low for the information regarding the 'organic vineyards,' as this pleasant factoid is printed nowhere on the label of the bottle I received, and on their website this info is buried at the bottom of the page in very fine print. I would suggest putting this information out front and center. Organic's a good thing, advertise it.
That said, you might be surprised to learn that Sans Wine Co. began their existence exclusively producing 'canned' wine. In fact, today's bottles represent their first venture into the realm of 'bottled' wine.
With all of that mind, let's taste some wine.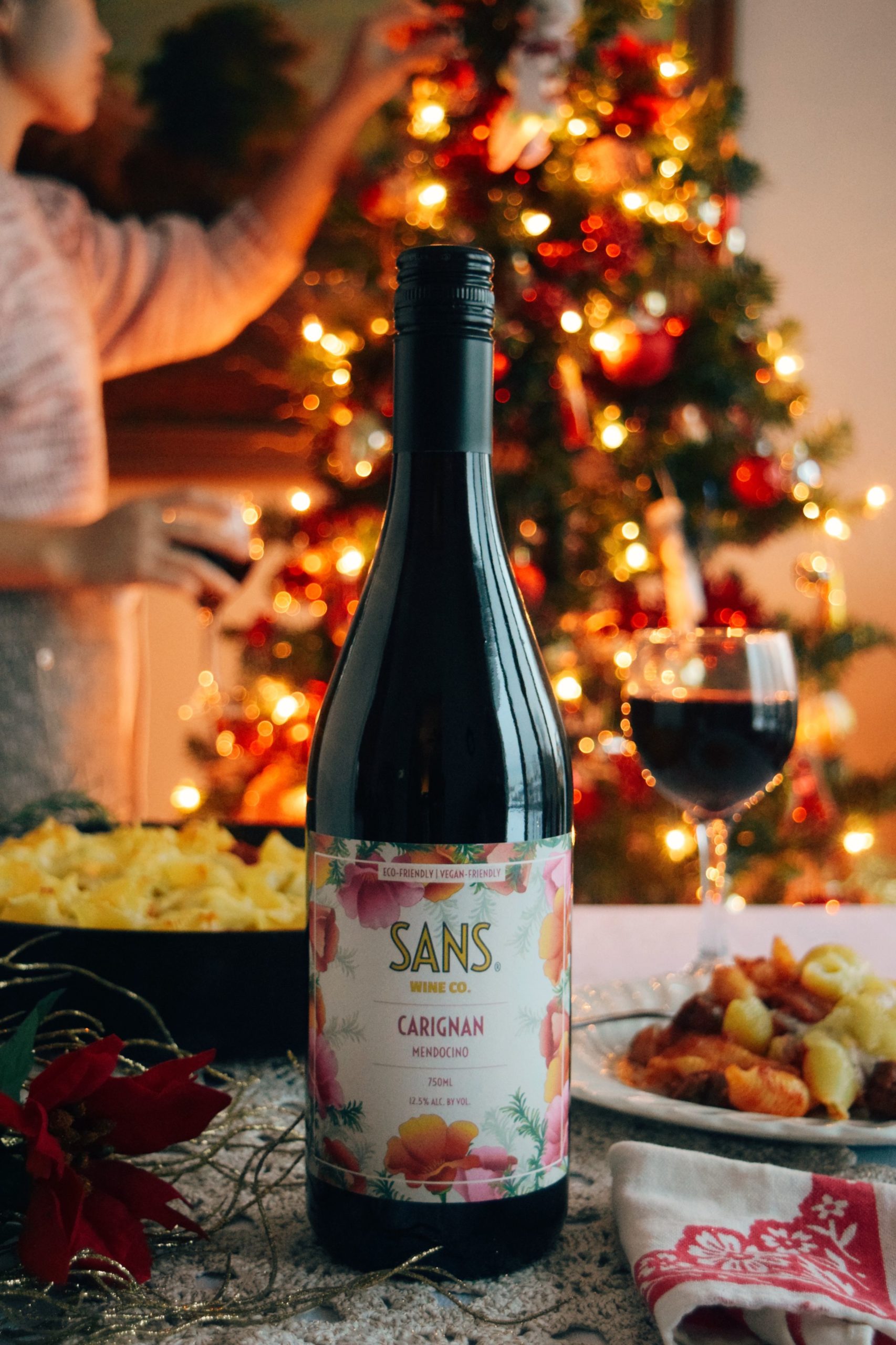 The Where – Mendocino, California
A broad region comprised of varying geography, California's Mendocino is an inland wine region whose chief topographical attribute is its mountainous terrain. Mendocino's most Northerly extent is marked by the beginning of the Russian River, which flows towards Lake Mendocino, until finally reaching the border of Sonoma in the south.
If you aren't familiar with California wine country, that simple, broad-brush overview of Mendocino represents a wildly varying range of growing conditions, conditions that are spread across Mendocino's six sub-regions; Anderson Valley, Potter Valley, Yorkville, Redwood Valley, and Cole Ranch. Cabernet Sauvignon is a regional favorite – but cabernet grapes can grow almost literally anywhere. Honestly, if we started farming the moon, one of the first crops would likely be cabernet sauvignon. However, the region is home to a wide range of grapes, including Syrah, Zinfandel, Pinot Noir, and Petite Sirah. Chardonnay and Sauvignon Blanc also make appearances.
The Bottle – A Showcase
Today, we're featuring a Carignan sourced from Mendocino, California, courtesy of Sans Wine Co.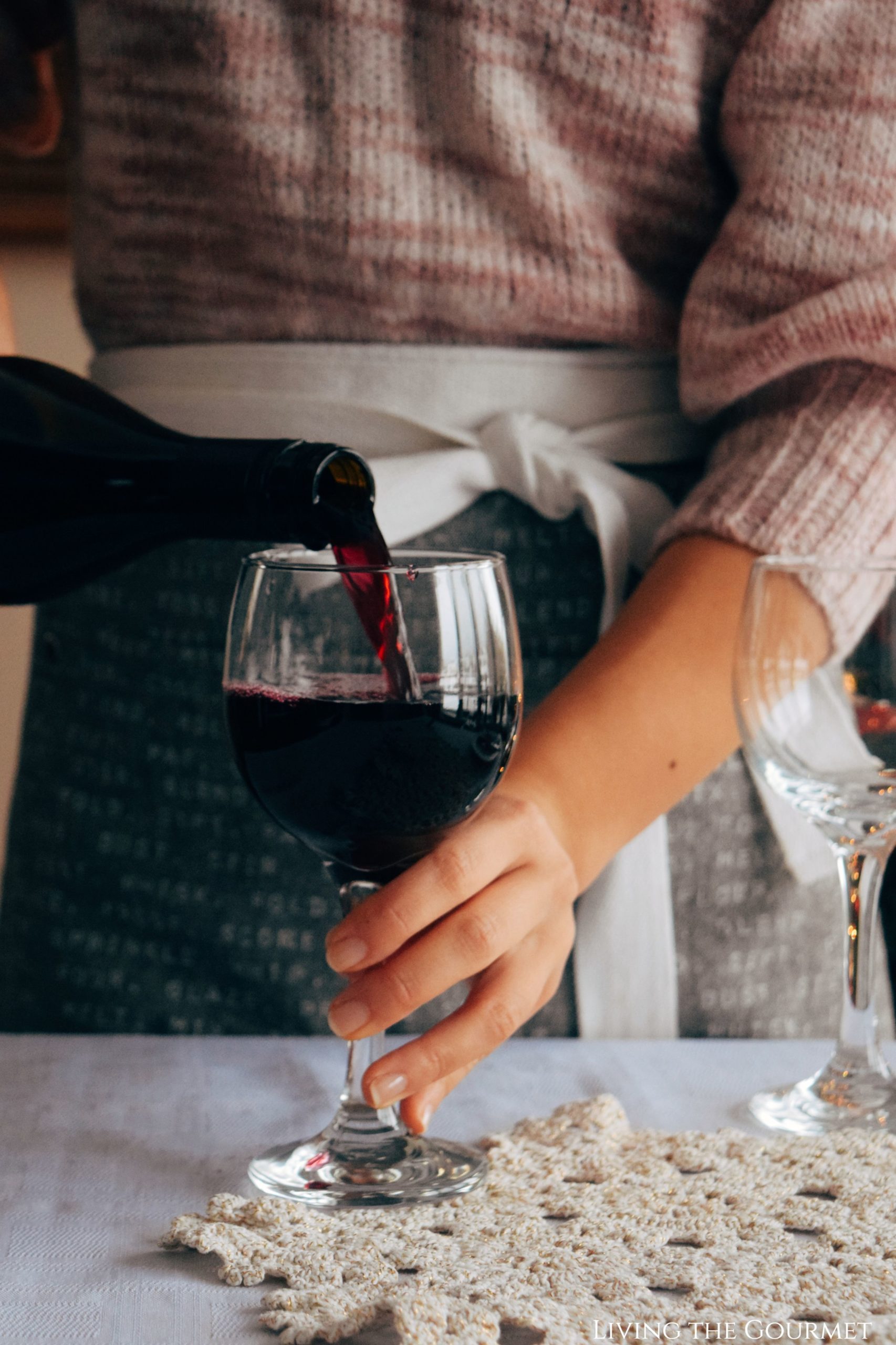 Carignan – A Grape's Tale of Rags to Riches
For years (centuries?), carignan was regarded as a low-quality varietal used solely in table wines, or as 'filler' for various red blends intended for daily consumption. This was true in France, where it was produced in vast quantities in the south as a blending grape in places like Corbieres, Fitou and Cotes Catalanes. This was also true in Northern Spain, where the grape is called Mazuelo, as well as in Italy, particularly in Sardinia (the grape was grown only sparingly on the mainland), where the grape was called Carginano del Sulcis. While both Italy and Spain produced the grape as a blending varietal (similar to France), it was also commonly consumed as a 'daily table wine,' or – less commonly – as a 'siesta wine,' consumed alongside appetizers.
However, this reputation has changed drastically – particularly over the last three decades.
Today, carignan is hailed as a 'perfect food wine,' being counted among the 'pantheon of food wines' such as zinfandel, grenache, Pinot Noir, and Beaujolais. It isn't uncommon to see carignan referred to as 'an ingredient' in the meals it's paired alongside, since it adds spice flavors like star-anise and cinnamon, along with red fruit notes of raspberry and cranberry, making it ideal for a range of poultry dishes from roast turkey to fried chicken, hardy plates of beef, and – in my personal opinion – dense red sauces, chilies, adobo sauce, and a wide range of Mexican food. Being well-balanced as opposed to rich and overwhelming, carignan tends to 'complement' rather 'steal the spotlight.'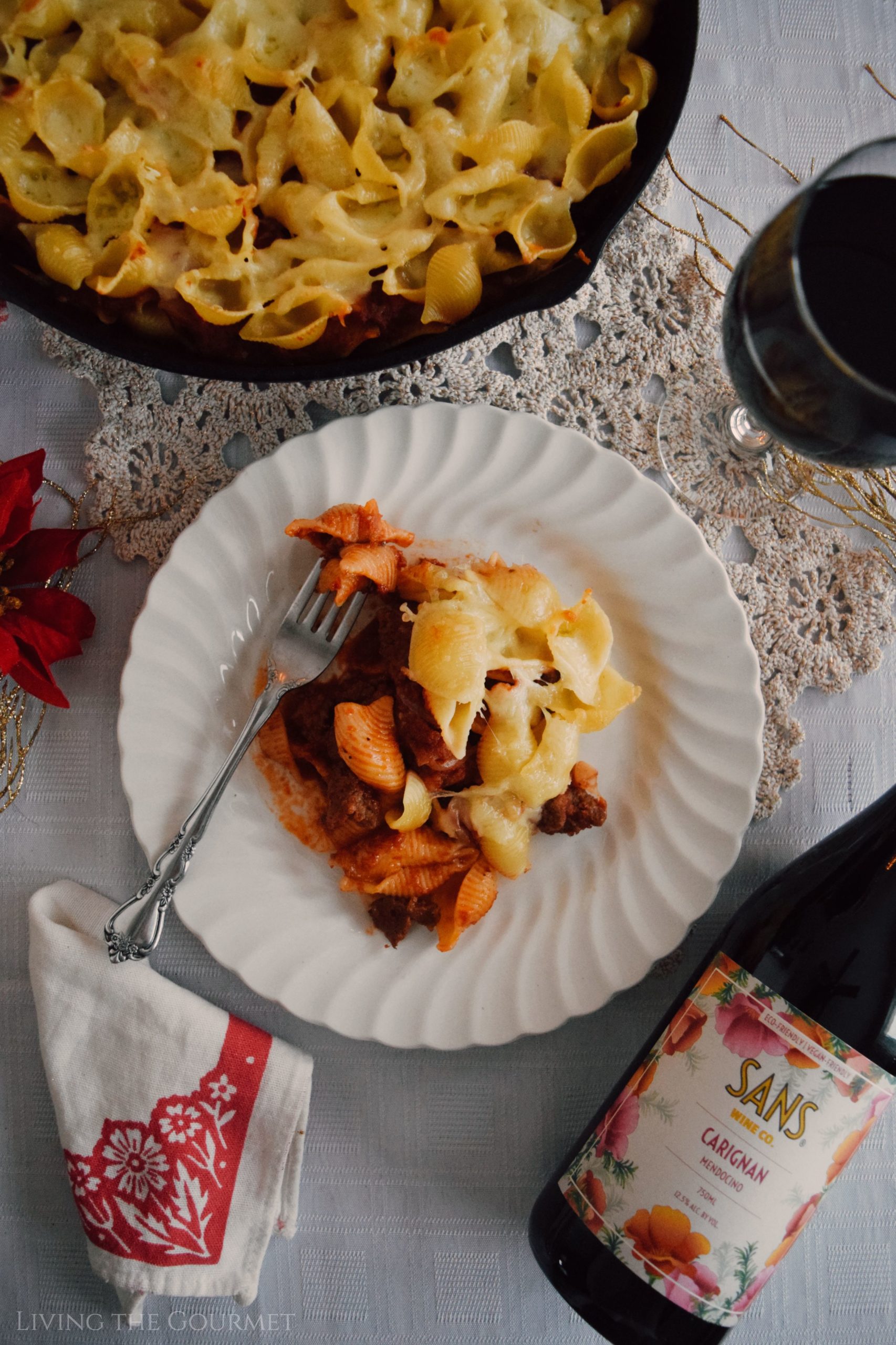 Aromatics and Tasting – The Review
Today's Carignan introduces itself with red fruit essences off the top of the glass, with hints of 'something smoky' and vaguely spicy deeper into the glass, all the while being laced in a pleasant acidity. Think dried tobacco leaf or antique leather mixed with sliced raspberry and fresh lemon zest. On the palate, the red fruit notes are what carry over most prominently, while the smoky and spicy notes mellow to into something 'pleasantly warming,' with just a hint of sweet – think cinnamon or perhaps nutmeg. These qualities combine to create a layered and surprisingly complex drinking experience, an experience that's wholly enjoyable from start to finish.
What to Eat – Pairings
Today's bottle is more or less characteristic of a decent carignan. As such, it is very hard to pair this wine poorly – you would almost have to 'try' to do so. As noted above, poultry – baked, fried, and roasted – all pair excellently. Roast beef, marinated steaks, grilled steaks, and meaty sauces are also fine pairings. Pork also pairs delightfully. You might consider something like a Roasted Pork Loin rubbed with a mix of brown sugar, ginger, fresh black pepper, and salt, before being roasted with plenty of garlic.
Conversely, as we're doing today, the winemakers themselves suggest something along the lines of a meaty 'pasta casserole.' Today's sauce features chopped sausage, plenty of garlic, mozzarella, and grating cheese, among a medley of herbs, and we're serving that over shells. This creates a simply delicious pairing with the wine.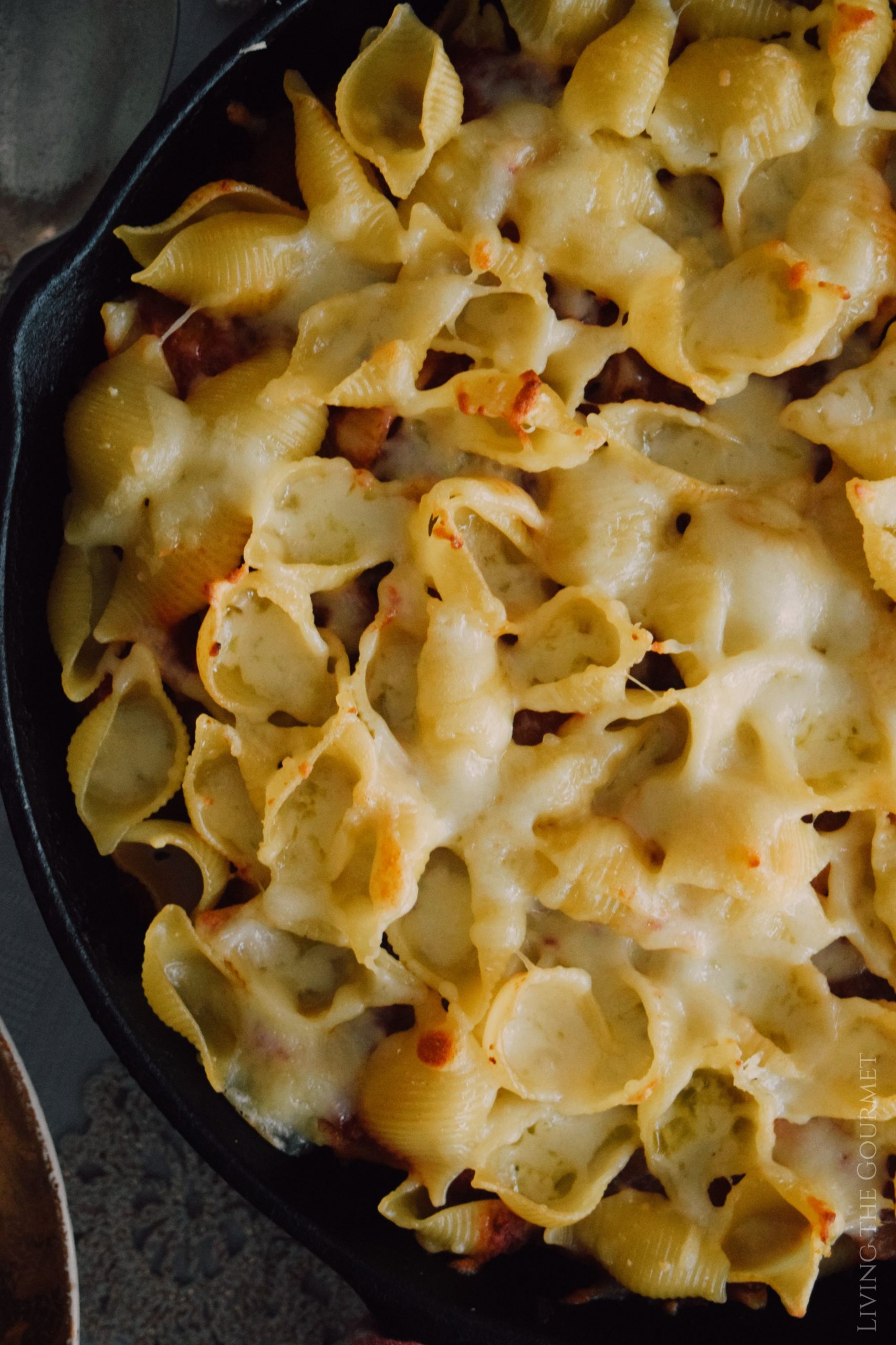 Print
Christmas Even Pasta Casserole
Author:
Prep Time:

10 minutes

Cook Time:

45 minutes

Total Time:

55 minutes

Yield:

4

-6

1

x
1

lb

. your favorite pasta

2

lbs. Italian sausage, ground, removed from casing (1 lb mild & 1 lb hot)

28 oz

, can crushed tomatoes

1

yellow onion, sliced

4

–

5

garlic cloves, minced

1/2

cup

Sans Wine Co. Carignan

1

lb

. shredded mozzarella (16 oz pack)

1/2

cup

grated cheese
EVOO

1 teaspoon

salt

1/2 teaspoon

pepper

1/2 teaspoon

red pepper flakes

2 teaspoons

dried oregano

1

bayleaf
Instructions
Add 2 – 3 tbs. EVOO to large soup pot, and cook down the sausage – break up the meat while it cooks. Cook until browned. Add onion and garlic and cook until the garlic is fragrant and the onion is translucent.
Add Sans Wine Co. Carignan to deglaze. Cook down for a few minutes. Stir in crushed tomato, salt, pepper, red pepper, oregano, and bay leaf.
Taste for seasonings.
Cook sauce on a gentle heat for about 30 minutes.
Meanwhile, cook the pasta until "al dente" – don't overcook your pasta!
Drain and add to a bowl.
In your casserole dish or cast iron pan, add a layer of sauce, layer of pasta, layer of mozzarella and grated cheese. Repeat until you've used up all of your sauce, pasta and cheese, finishing with mozzarella on top/last layer. Heat oven to 350 degrees F.
Cover with foil and poke holes to let heat escape. Bake for 30 minutes then remove the foil and bake another 10-15 minutes at 400 degrees to get cheese bubbly.
Serve and enjoy!
Notes
Recipe inspired by Grandma Marlene's Christmas Eve Pasta Casserole.
Recipe Card powered by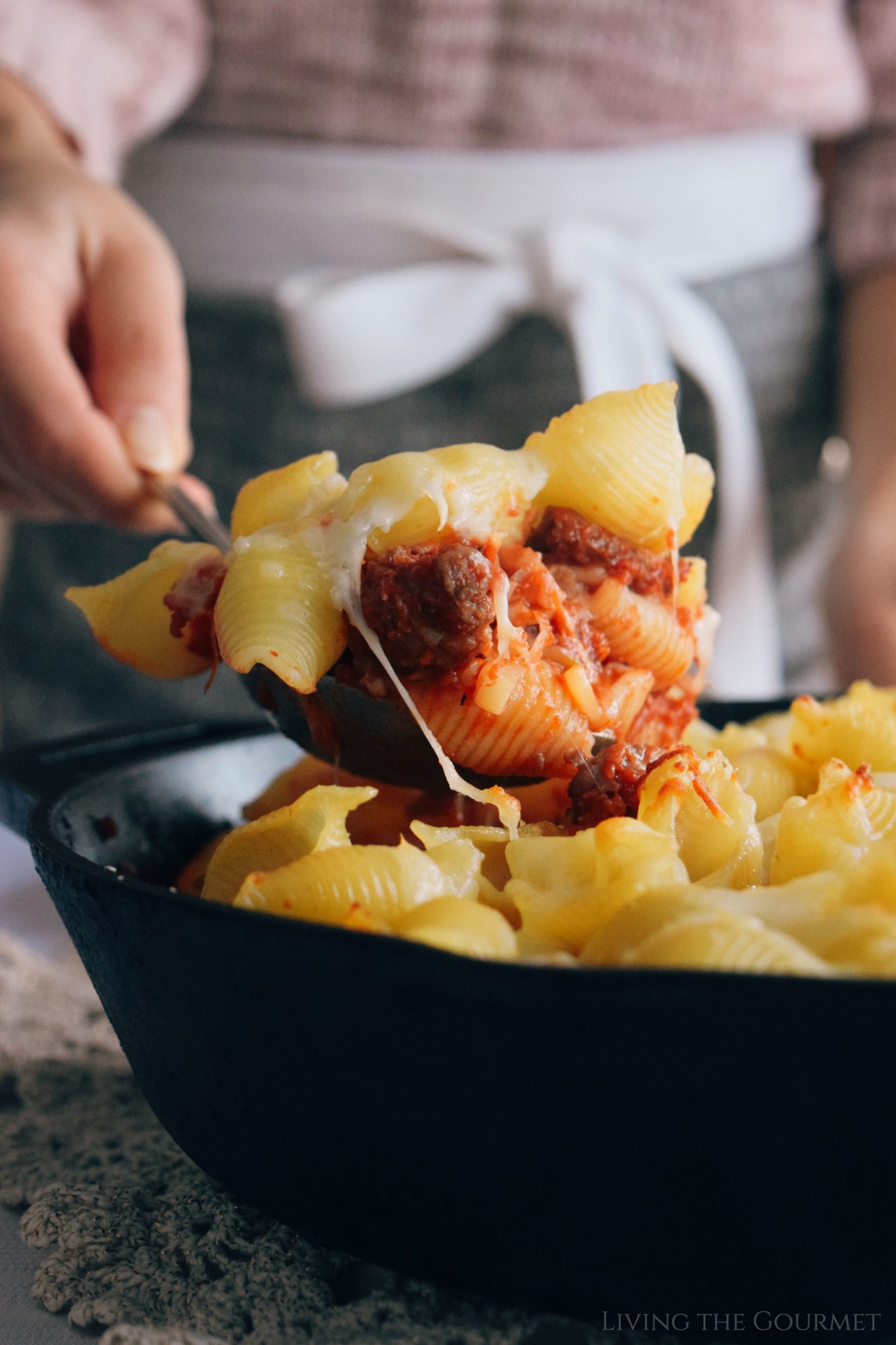 Be sure to check out Sans Wine Co. for more information and to order. Cheers!
Have you Tried it? If so, we would love to hear from you! Give us a shout out on Instagram or Facebook with a picture of what you prepared, or let us know down below in the comments how it turned out! Cheers!
0