Today we're preparing a ginger and brown sugar boneless pork roast. Simple to prepare, lusciously flavorful, and using just six simple ingredients, this roast is perfect for Sunday dinners and busy weeknights alike.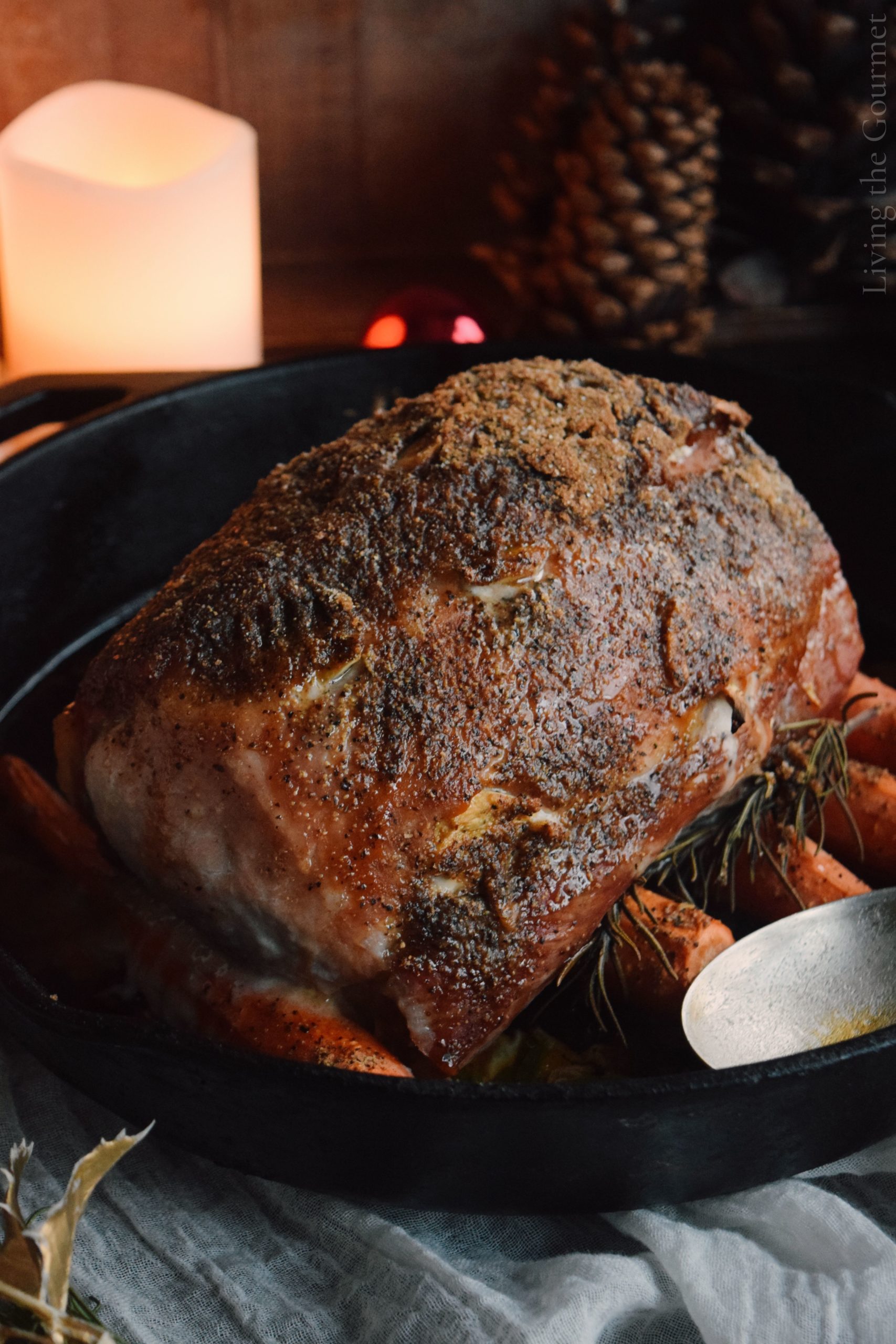 Why You'll Love Today's Roast
1) Just Six Basic Ingredients. Using just six ingredients, today's pork roast couldn't be gentler on the pantry – and all of those ingredients are readily available 'basic' ingredients.
2) Simple Process. The entire cooking process comes down to mixing the rub, rubbing that over the pork, and then popping it in the over. Really, it doesn't get any simpler than that.
3) Great Left Over. This pork is delicious the first night, but it also makes for great sandwiches the next day, in addition to heating up beautifully as leftovers.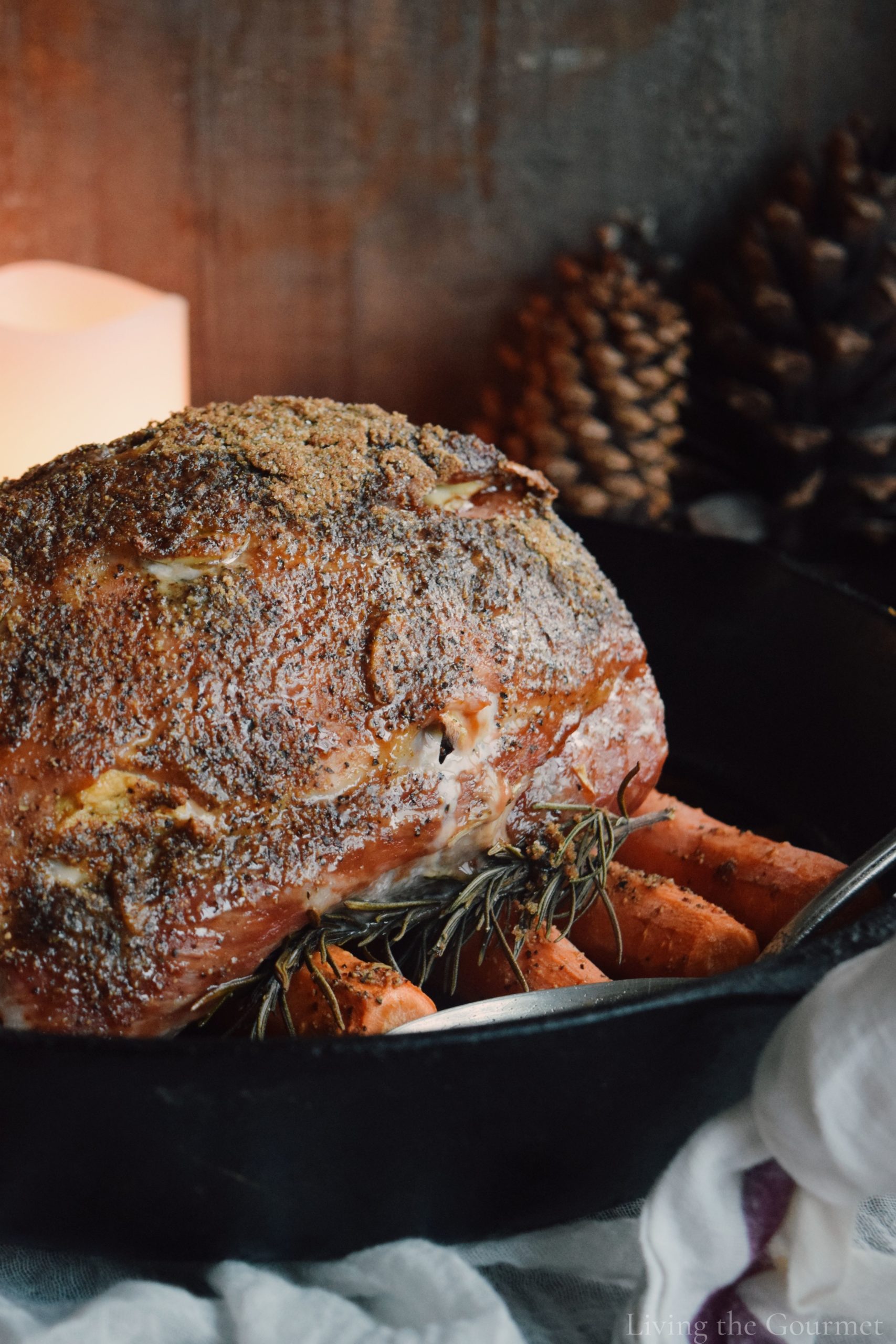 Ingredient Notes and Tips
1) Fresh vs Powdered Ginger – Which is Best for Today's Roast? Ginger is described as everything from 'punchy' and 'spicy' to 'peppery' and 'citrusy,' or as 'garlic with a hint of citrus,' and even 'soapy.' If ginger is hard to describe, it's purely because of how unique the root is, despite it appearing as a staple ingredient in cuisines across the globe. Powdered ginger can be substituted for fresh, but fresh often 'cannot' substitute for powdered – as in cakes or cookies. Today, however, if you don't have powdered ginger on hand, fresh ginger will work just fine.
However: Ginger begins mellowing almost immediately after it has been sliced. This mellowing process slows 'somewhat' if the root is left intact and refrigerated, and is preserved even further if the ginger is dried. That said, the more you 'work' ginger, the more it loses its characteristic 'punch' and 'spice.'
Substitution: Use around one inch of fresh ginger root in place of today's powdered ginger. Adjust this according to your palate.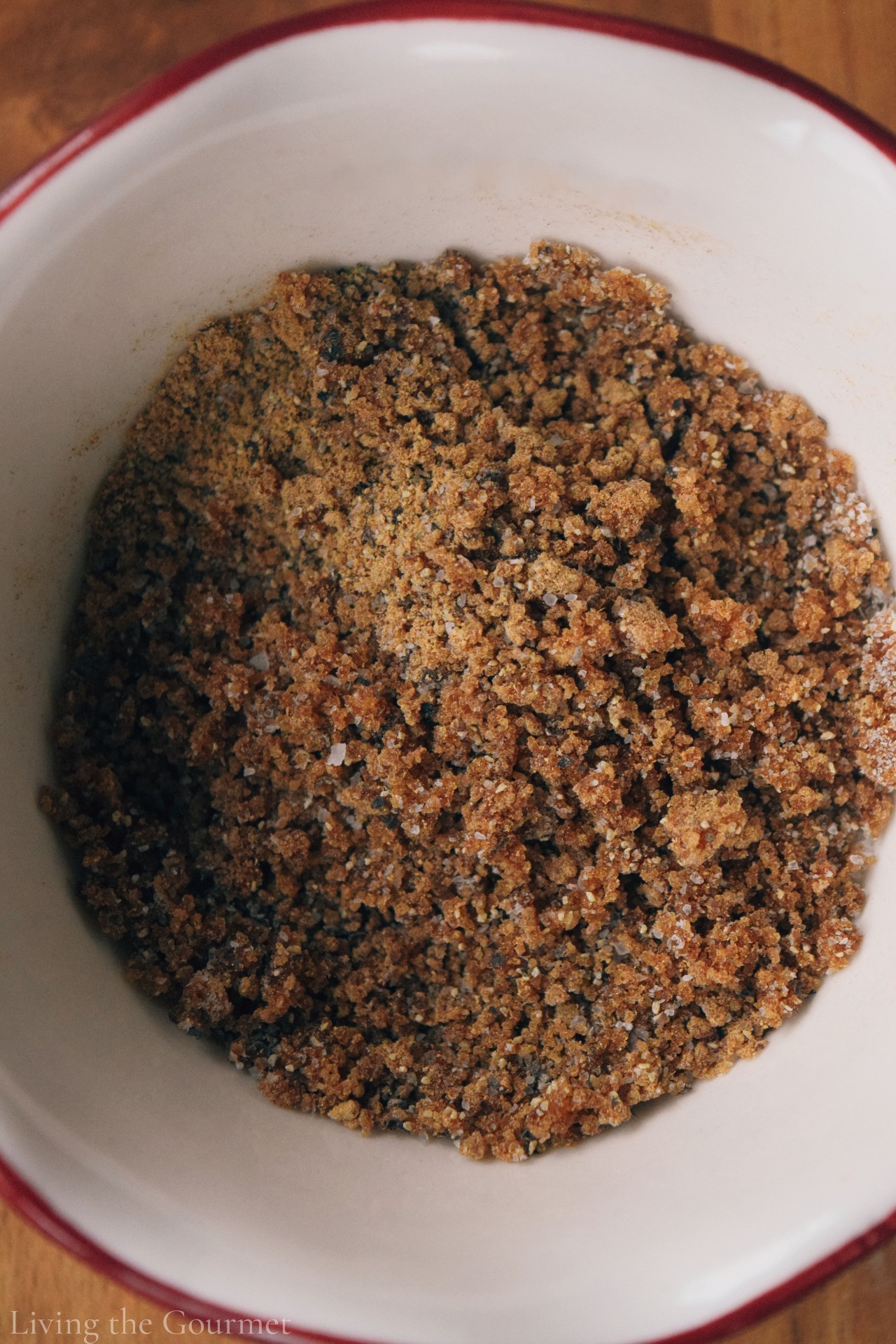 2) Brown Sugar – Tasty, but what is it? There are two types of brown sugar, refined and unrefined. Refined brown sugar is simply white sugar to which molasses has been added. Unrefined brown sugar, as the name implies, undergoes less processing to allow the sugar to retain more of its original, naturally occurring molasses. In other words, the difference between white and brown sugar is the presence of molasses, which gives brown sugar its signature 'sticky' texture and caramel-like flavor. Contrary to popular misconception, brown sugar (both kinds) and processed white sugar are almost identical nutritionally. This is the case since virtually all commercially available sugar originates from sugarcane, the juice of which – as the name implies – contains meteoric levels of sugar. For reference, a mere 100 grams of freshly pressed sugarcane juice contains 73 grams of sugar. This juice is then refined and processed to produce molasses, which is then further refined to produce brown sugar, which in turn is then further refined to create white sugar. This refining process does nothing apart from filtering out more and more of the original sugarcane plant to isolate and crystalize the sugar itself.
But Why Brown Sugar as Opposed to White? Engage in a cursory perusal of the bbq scene, and you'll likely notice that brown sugar is positively ubiquitous. From being a staple ingredient in Michael Symon's book Playing With Fire (in which he founded the 'Cleveland Style' of barbecue), to being listed on the labels of no less than five of the seven best bbq rubs (a list compiled by Thrillist, to being one of the star ingredients in Korean Beef, it's safe to say that heavy or 'fatty' meats and brown sugar simply 'go together,' but why? Here again, the answer actually has very little to do with 'sugar' and more to do with what grants 'brown sugar' its 'browness' – molasses. Molasses is described as having a 'smoky' flavor, as being 'warm' and 'sweet' at the same time, as being vaguely 'cocoa-like,' (I disagree with this one) or even 'sweetly bloody.' All of these qualities, taken on their own, make for a great tasting 'fatty meat.'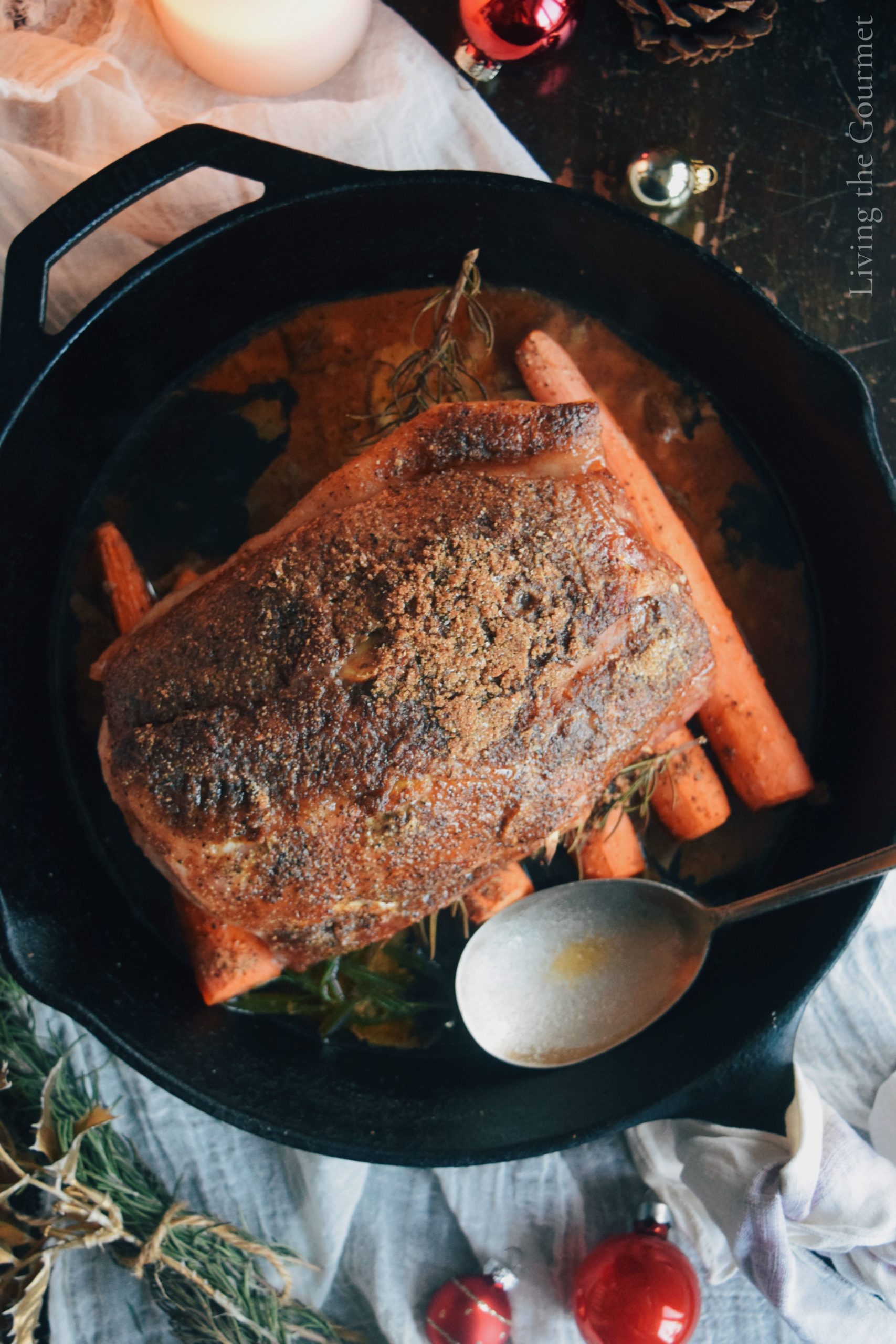 Selecting Quality Pork
When we think about selecting 'quality meat' we usually only think of 'beef,' whereas when we think about selecting chicken or pork we tend to simply buy whatever happens to be eye-appealing, or go with our favorite brand, or with whatever happens to be on sale.
The truth is, however, that we should really be just as picky about the pork we eat as we are with beef.
With that in mind, here are some tips for selecting quality pork:
1) The Color – Pinker is Better. As with other meats, you want to pay close attention to the color. If the pork is 'grey' or 'whitish,' that means a lot of its juices have either 'set,' due to being left out for too long, or that they have simply drained away somewhere on its journey to your market shelf. By contrast, pork that is pinkish or 'rosy red' is still full of free-flowing juice, and will provide you with a tender, juicier piece of meat, and a more flavorful experience overall. This is also an indication that the meat hasn't been sitting on a shelf, and of better-quality handling over all.
2) Marbling – The Skinny on Fat. The truth here is that if you want a 'good' tasting piece of meat, you need a piece with a decent amount of fat. The fat is where the flavor is. When the pork is cooking, the more 'fat' that reduces into the pan for the meat to cook in, and that 'absorbs' into the meat itself, the better tasting the pork will be – and the juicier it will be. You want a nice 'rind' of fat on the outside of the meat, as well as 'speckled' within the meat itself.
3) The Color of the Fat. The fat should be white. Period. Specs of 'red' or 'black' or traces of grey are a nonstarter. Those are signs of decay and poor handling.
4) Bones are White. If buying 'bone-in' pork, and this applies to all cuts with bones, you want a 'white' or 'off-white' bone. Dark bones are sign of encroaching decay, meaning the pork has been sitting out on the shelf much too long.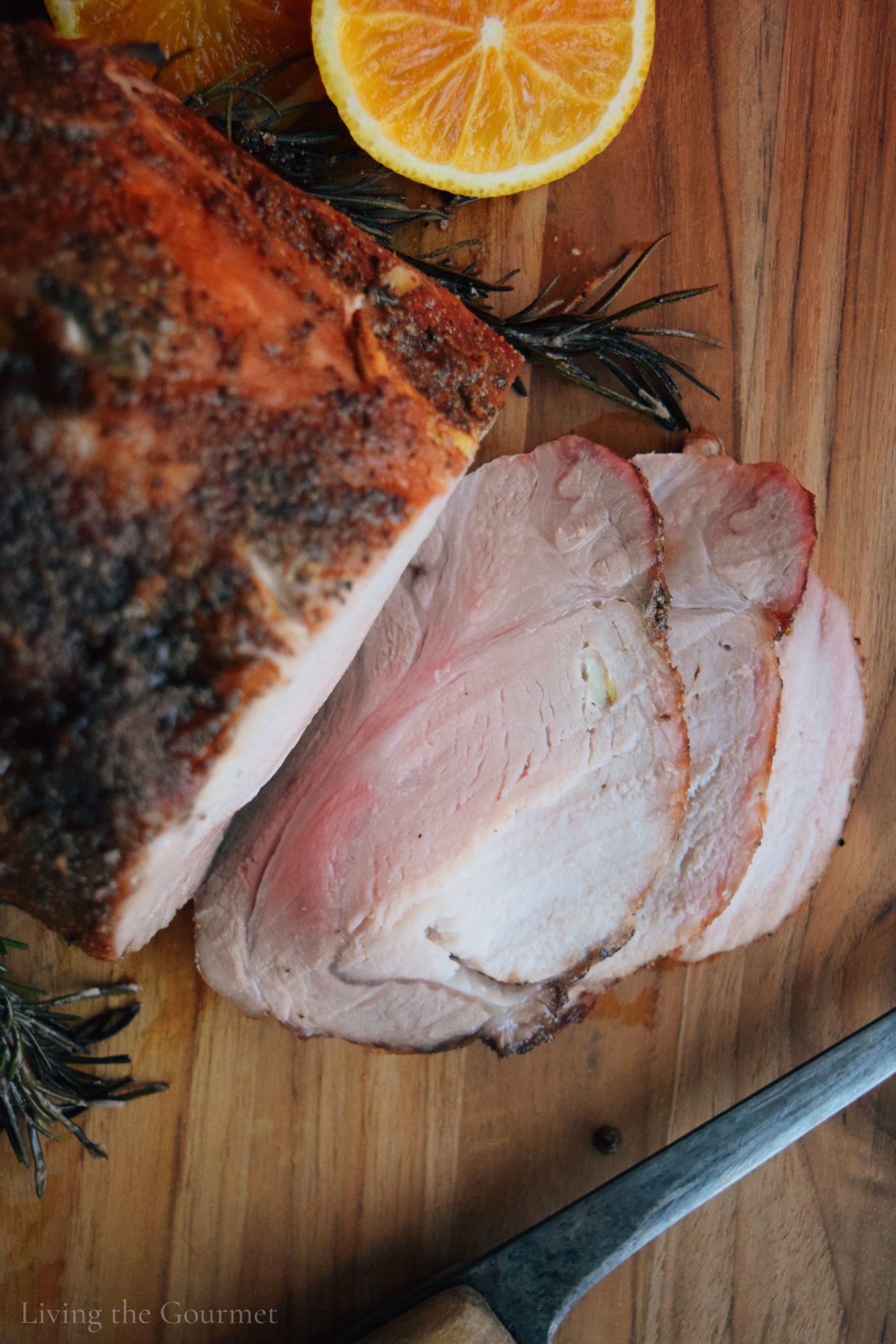 Today's Roast Pairs Great With
1) A Cold Drink. Gingery Roast Pork Loin and a cold drink are a match made in heaven. However, imagine today's recipe and your 'favorite' drink, your favorite drink mixed by an expert mixologist. That's where Drinkworks comes in. Think of Drinkworks as the "Keurig of Home Bars," simply pop one of their drink pods into the machine, and out comes a delicious chilled 'adult beverage' (no ice required), a beverage that tastes like it was mixed by a master. With dozens upon dozens of drink pod flavors to choose from, including Margarita, Cosmopolitan, Mojito, Moscow Mule, Whiskey Sour, White Russian, and Old Fashioned, among many others, there's something for everyone, every palate, and every food pairing. Truly, check them out, you won't be disappointed, I promise.
2) Spicy Jalapeno and Orange Salad. This salad plays to the ginger flavor of today's recipe, creating a delicious pairing. A simple fruit salad prepared with oranges, mint, jalapeno, fresh basil, and nutmeg. This salad packs a nice kick, while remaining crisp and refreshing, while being blissfully simple to put together.
3) Homemade Biscuits. Biscuits and a roast, is there a more apt paring out there? No, I don't think so. Here's my recipe for delicious homemade buttermilk biscuits – flaky, fluffy, and buttery.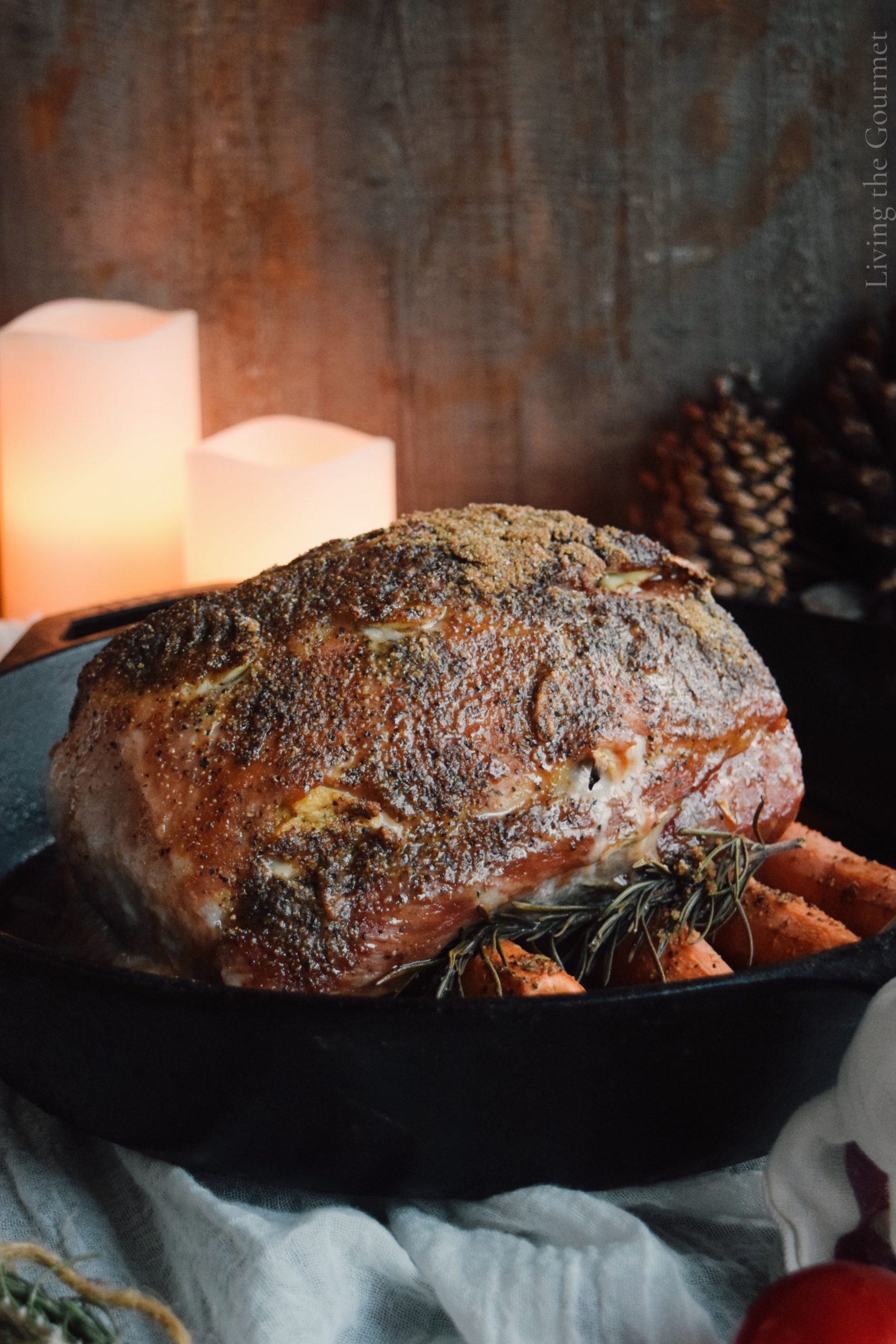 Print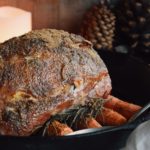 Brown Sugar & Ginger Spiced Pork Roast
---
Author:

Total Time:

1 hour 20 minutes

Yield:

4

-6

1

x
3 1/2

lb

. pork loin

4

-

5

fresh garlic cloves - halved

4

-

5

carrots
For the Rub:
1 tsp

. powdered ginger

1

tbs. Brown Sugar

1 tsp

. fresh ground black pepper

1 tsp

. salt
---
Instructions
Combine the above spices in a bowl and mix.
For a 3 – 4 lb. roast I doubled the above recipe mix.
Make small slits around the roast and gently insert the garlic cloves.
Rub the roast generously with the spice mixture.
Make a rack for the roast with the carrots.
Place the roast on the carrots.
Preheat Oven 350 F.
Place the roast in the oven for 20 - 25 minutes per pound or until the internal temperature reaches 145°-160° F.
Add a cup of water to the bottom of the pan about 15 minutes before the cooking time has finished.
This may be used for a gravy.
Prep Time:

10 minutes

Cook Time:

1 hour 10 minutes
Recipe Card powered by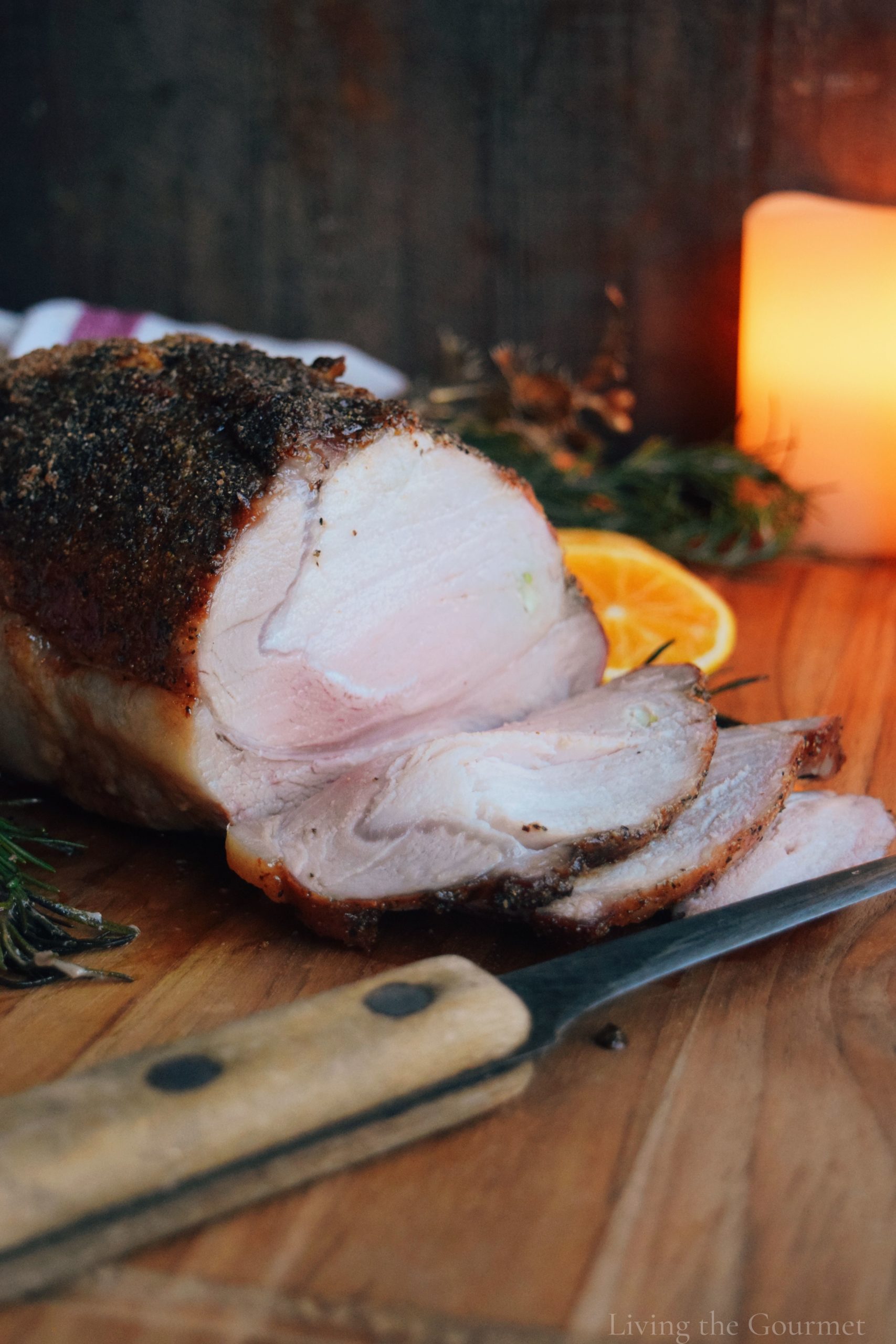 6