Today we're preparing 'Cuban Chicken,' which is simply grilled chicken prepared with a cumin and oregano-based marinade with lemon and lime. We'll be serving the chicken alongside a grilled vegetable chutney, which we'll be making with grilled jalapenos, onions, green peppers, and a pan-sauce glaze, which I'll be talking about in a bit more detail below.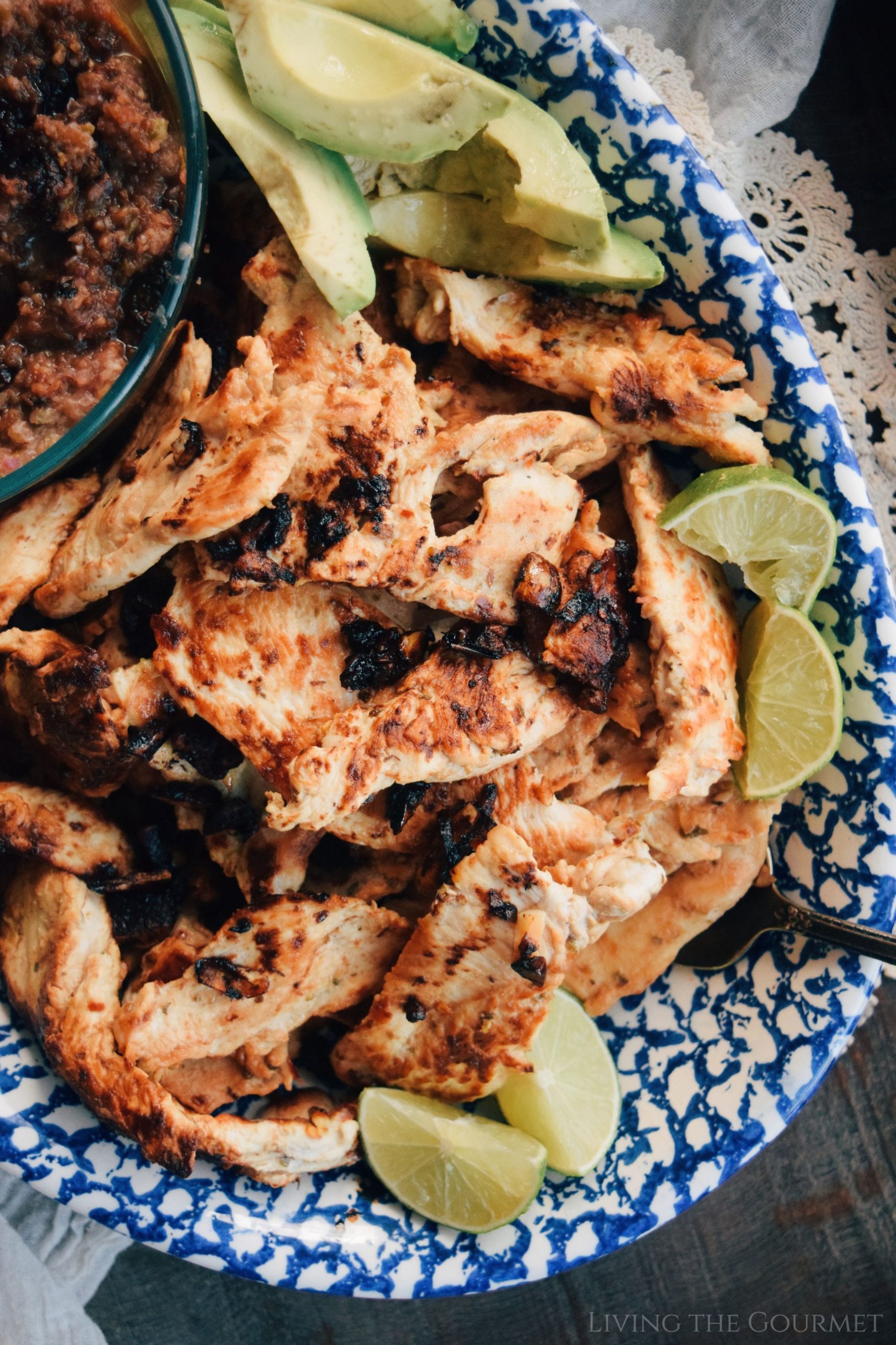 Why You'll Love Today's Cuban Chicken
1) Basic Ingredients Only. Seriously, we're not using any 'fancy' or hard to find ingredients for today's recipe. Instead, we're working our magic with a few jalapenos, some onions, a copious amount of cumin, and just a few other 'pantry friendly' ingredients.
2) Super Simple Cooking Process. If you can grill chicken and turn on a food processor, you can prepare today's recipe. Don't worry if you don't know how to deglaze a pan, I'll be walking you through that below.
3) Versatile. Today's chicken goes great in or on a salad, on a sandwich, and reheats deliciously, making today's recipe a bit more versatile than you might think. And yes, the chutney is for more than just chicken – just ask my son who's already put it on pork chops, crackers, and eggs.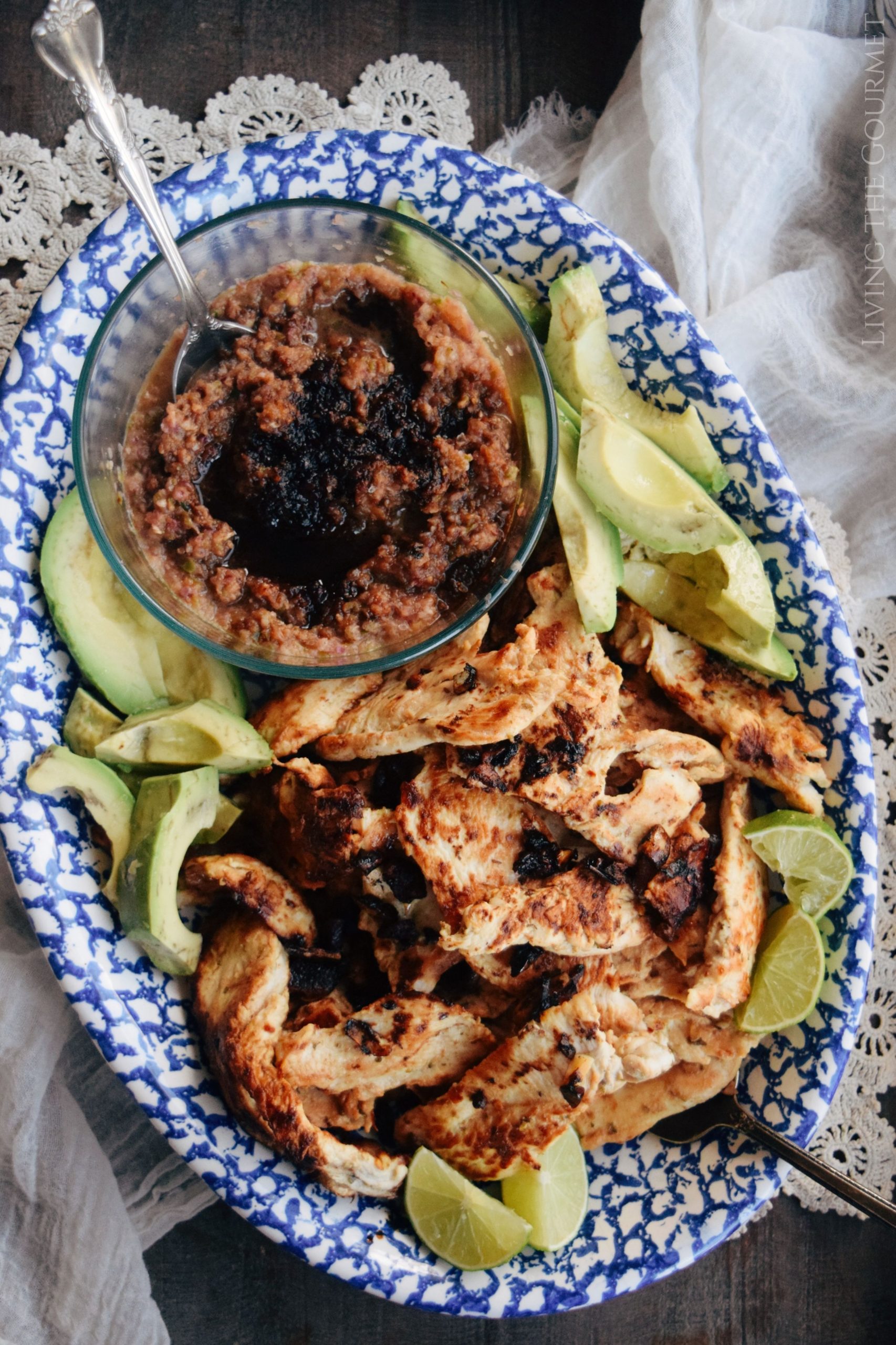 Ingredient Notes and Tips
1) Cumin – A Brief Overview. Unlike cayenne, turmeric, black or red pepper, or really any 'common' spice one might think of, cumin is rarely if ever used on its own or as the 'primary' flavor in a recipe. Being somewhat bitter, earthy, and nutty all at once, cumin isn't immediately inviting or even terribly 'palatable' by itself. However, it makes a great 'grounding' flavor or 'background' for spice blends, such as rubs, curries, and marinades, pairing particularly well with meaty dishes, while shining in things like curry, chili, and dry rubs for steaks, chops, and roasts.
2) Honey – Raw? Artisanal? Or store brand? I'm almost embarrassed to admit that keep store-brand clover honey in my pantry as a staple, and yet I do. The reason is super simple – it's all you need for cooking, especially when you're making recipes like the one we're preparing today. You simply won't taste the difference when using standard store brand honey as compared to, say, organic wild flower honey or delicate acacia honey, and the reason is that you're cooking away any of the honey's more nuanced textures, and masking its more nuanced flavors with the other flavors of the recipe. Thus, save yourself a few dollars and opt for store brand clover over pricier alternatives which are best reserved for fruit salads, delicate baked goods, and salad dressings.
3) Red Onion vs White Onion vs Yellow Onion vs Sweet Onion. Yellow onions are basically the 'workhorse' of the 'onion family.' They are perfectly palatable raw, and cook up quite nicely, they also lack the 'pungency' of other onions, featuring a balanced astringency. This makes them ideal for almost any cooked recipe that call for onions, especially sauces and soups, since they become sweeter the longer they cook. Spanish Onions are a type of yellow onion, but are somewhat sweeter, and pack less of a 'bite.' By contrast, Red Onions are the go-to onion for 'uncooked' recipes, being sweet, crisp, just a touch pungent, and a beautiful shade of 'vegetable red.' This is why they often feature prominently in things like Greek and Sicilian salads, fresh salsas, and the like. Also, if we're being honest, they really do 'not' cook well, since their beautiful red color simply washes out under heat, while their taste becomes almost identical to that of yellow onions, taking on something of a 'muted' sweetness. Then we have Sweet Onions, which completely forgo 'oniony bite' and astringency in favor of 'actual' sweetness. Seriously, I've bitten into these things like an apple. Since these onions are so delicious raw, they feature prominently in things like garden salads, sandwiches, raw salsas, uncooked relishes, and the like. However, this sweetness comes at the price of perishability, meaning Sweet Onions tend to sour a bit more rapidly than their non-sweet counterparts. I'm using Red Onions for today's recipe since I don't want quite the amount of sweetness that Sweet Onions bring, instead I want to balance the recipe with a bit of astringent pungency, and thus I'm opting for Reds.
Deglazing a Pan
(What is this process, exactly? And why am I eating that charred looking stuff anyway?)
You'll notice in the recipe card below that I'm deglazing the pan in which I'm cooking the chicken, and then adding that 'pan sauce' to the chutney, but why? And what is 'deglazing' a pan anyway? Isn't it just that fancy thing that expert chefs do to show off? And do you really want to eat that charred looking stuff anyway?
To quote Alex Delany writing for Bon Appetit in 2018 "Deglazing is simply the act of adding liquid to at hot pan, which allows all of the caramelized bits stuck to the bottom to release."
Simple, right? Yes, yes, actually it is.
However, as he so aptly points out in the beginning of that same article, deglazing a pan nevertheless remains something of 'a flex,' it's something that 'sounds' fancy, the sort of thing that only 'expert chefs' would instinctively know how to do – or even 'think' to do.
Perhaps part of this mystique is in the 'why?' I venture to say that most people for whom this act 'sounds fancy,' think this way because they like don't know 'when' or 'why' this is done. We don't deglaze pans after making eggs, and we don't deglaze pans from non-stick stir frying, so why after pan-grilling a steak? Or pan-frying chicken? Or after 'properly' stir frying in either a cast iron pan or a proper steel wok?
The answer is because that's where some of the most flavorful 'stuff' is left behind – the charred 'bits and bobs' that remain after the cooking process has finished. It's almost like buried treasure – except here the 'treasure' is culinary detritus that's been soldered onto the bottom of a pan where its been marinating at extreme temperatures (more or less frying) beneath and within layers of flavor-infused liquids.
The 'stuff' that you get from deglazing a pan is what you might make gravy out of, or 'pan sauce' for steak, or how you might put together an 'off the cuff balsamic glaze' after frying up pork chops. Or, as we're doing today, you might simply add the deglazed bits to a chutney or gremolata for added flavor. In other words, you add the 'deglazed drippings' from a pan to anything that might benefit from a 'concentration' of whatever flavors you were just cooking with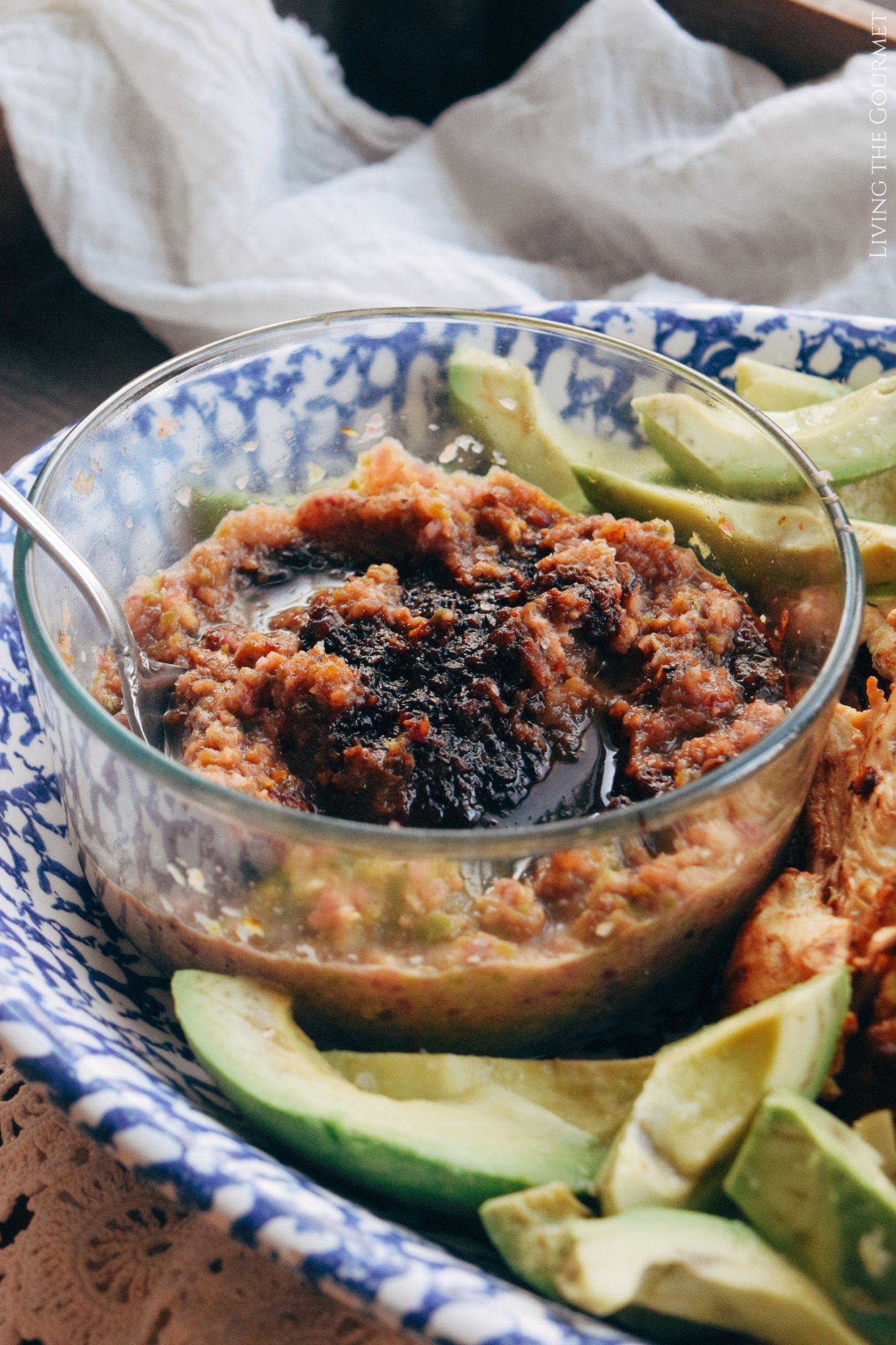 And that's the why and when. But what about 'how?'
In reality, the process is shockingly simple. Now, why you can use almost any liquid, I myself prefer using something acidic. I've deglazed pans with red wine, white wine, balsamic vinegar, regular vinegar, wine vinegar, and – as I'm doing today – apple cider vinegar. The 'liquid' that you're deglazing with will form the 'base' of the deglaze, and thus you want the liquid to complement the flavors that you were cooking with.
Now, once you've selected your liquid, lash the still hot pan a few times with the liquid, swirl the pan around a bit, or stir quickly with a spoon or spatula until all of the 'stuck bits' are swirling around in the (now steaming) liquid, and then pour them out either into a container or into whatever you're adding them to. It's that's simple. You 'can' strain the liquid,' if all you want is the now flavor infused liquid, or if all you want are the stuck bits – but this of course varies from recipe to recipe depending on how you'll be using the deglaze that you've just made.
And that's really it. It sounds fancy, but it's amazingly simple to do.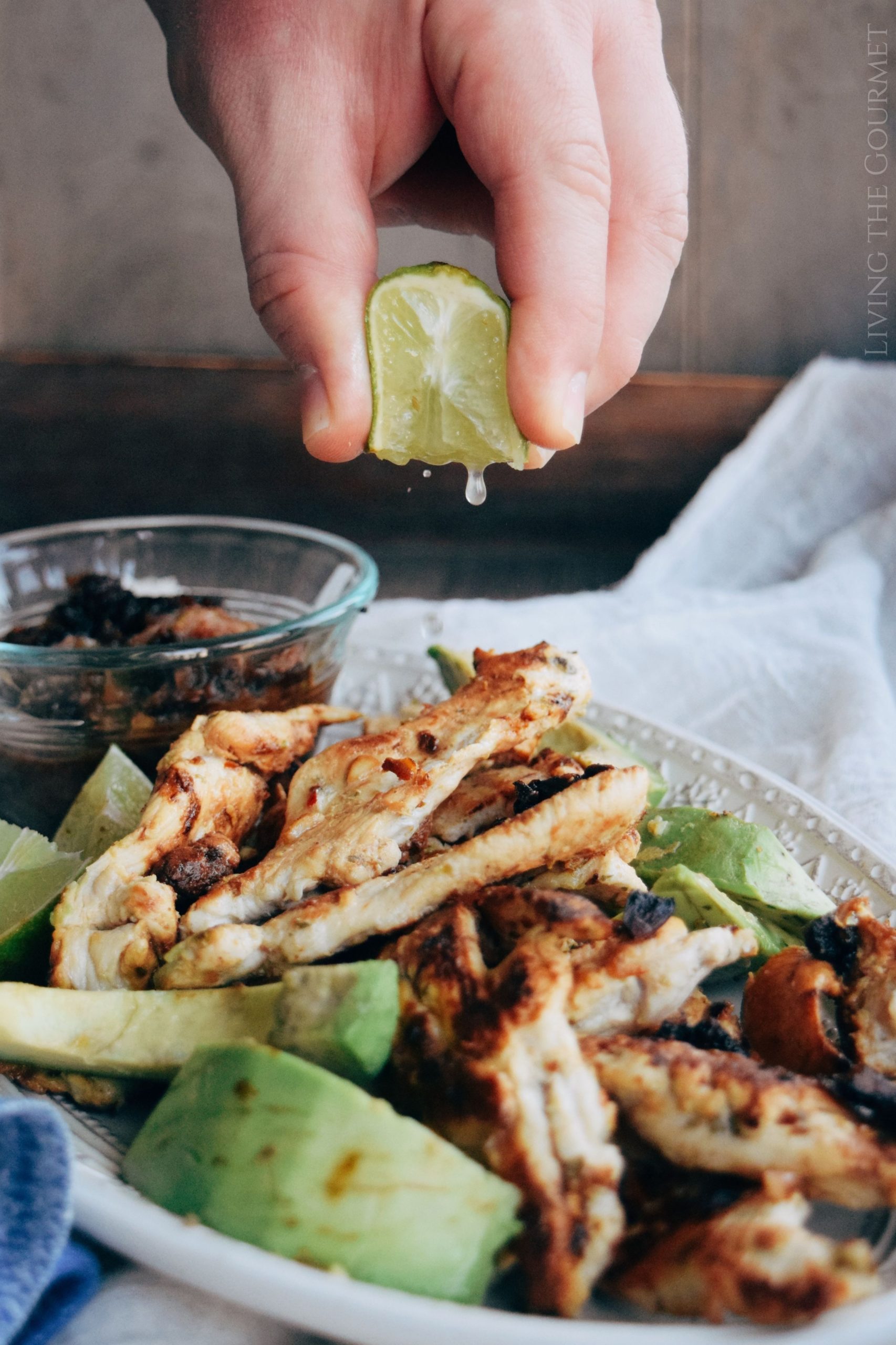 More Chicken Favorites
1) Garlic Roast Chicken. To my mind, this is a quintessential dish, my take on how to prepare a whole roasted chicken. I've rubbed the chicken with roasted garlic and basil, and then roasted it to golden perfection to have a super moist interior (yes, even the white meat) and a crisped skin.
2) Grilled Chicken with Arborio Rice. I'm unabashed in my love for arborio rice, and how it simply drinks up flavor and moisture until it's almost like biting in flavorful 'clouds.' I've prepared the chicken with paprika, red pepper and basil, and tossed the arborio with grilled red peppers, zucchini, and tomatoes, which I prepared in a red wine sauce. The combination is simply delicious.
3) Spicy Chicken Strips. One of my son's favorites, these chicken strips are prepared with a spicy cayenne-based marinade, and then served alongside a blissfully simple homemade buffalo sauce to create a delicious crowd-pleaser of a chicken dish.
Living the Gourmet
Yields 4
Cuban Chicken Strips and Vegetable Chutney
10 minPrep Time
20 minCook Time
30 minTotal Time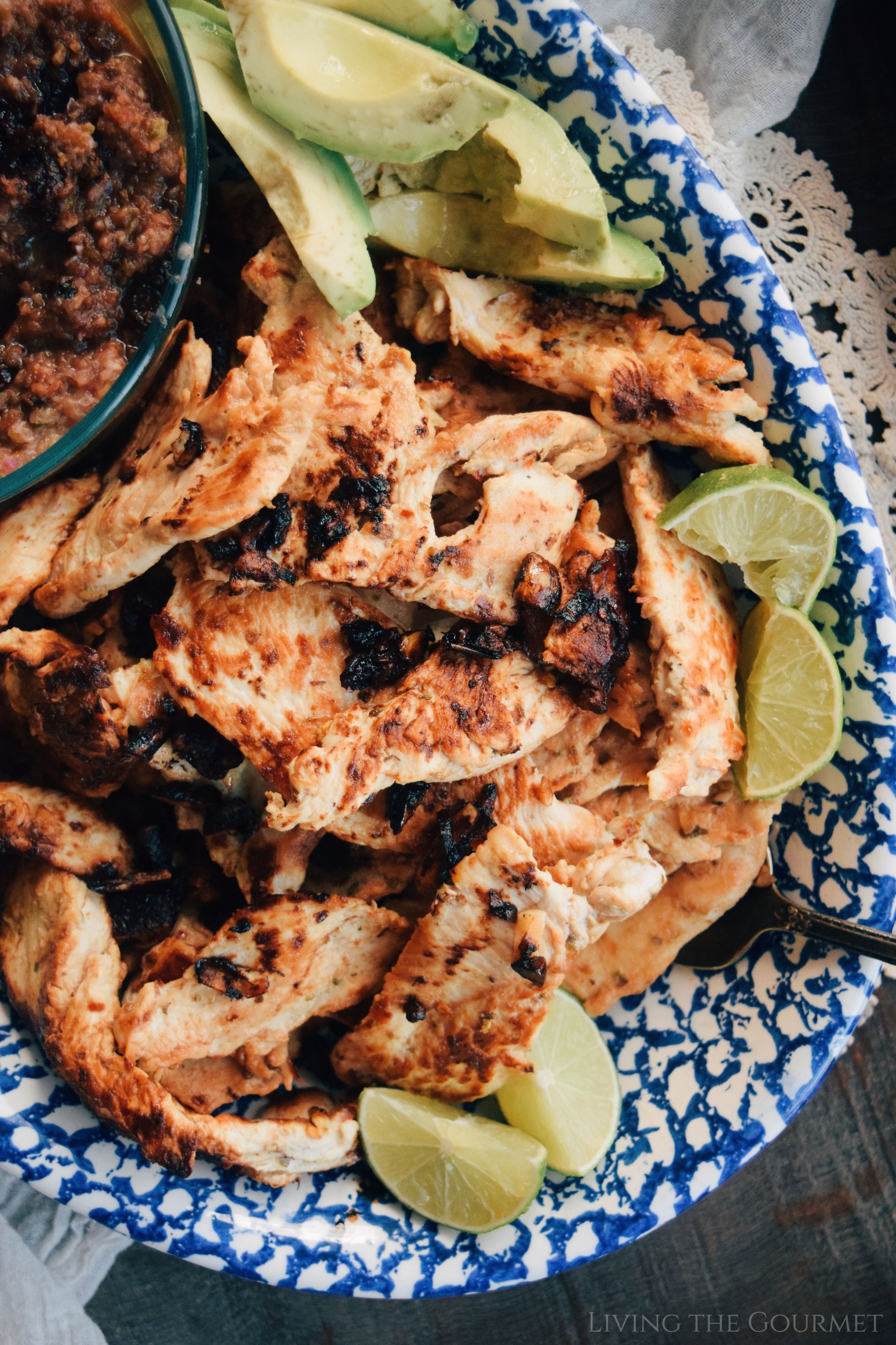 Ingredients
3 large boneless chicken breast – sliced thin
Cooking oil – for frying

For the Marinade:

Juice of 1 lemon
Juice of 1 lime
2 tsp. salt
1 tsp. red pepper flakes
2 tsp. ground cumin
2 tsp. dried oregano
1 tsp. sugar
1 tbs. apple cider vinegar
5 – 6 cloves of garlic – chopped

For the Chutney:

2 whole red onions – skin removed – left whole
2 jalapeno – whole with seeds
1 heat of garlic –
1 green bell pepper
2 tbs. honey
2 tsp. ground cumin
2 ½ tsp. salt and more for sprinkling on veggies while grilling
1 tsp. sugar – for sprinkling on veggies while grilling
Apple cider vinegar for deglazing the pan
Instructions
For the Chicken & Marinade:

Combine all of the ingredients for the marinade in a bowl and add the sliced chicken.
Allow to chicken to marinade in covered in the refrigerator for at least one hour or more.
Heat a large cast iron frying pan with a tablespoon of cooking oil. Add a few pieces of the marinated chicken at a time. Do Not Overcrowd the pan.
When the chicken get slightly white around the edges turn over and finish cooking on the other side to a beautiful golden color. The juices should run clear when the chicken is cooked.
The cooking time will depend on the thickness of the chicken. The thinner the slices the quicker the cooking time.

For the Chutney:

Heat a medium sized frying pan. Place the whole onions in the pan, jalapenos, green bell pepper, and whole garlic cloves in the dry pan. Sprinkle the veggies with sugar and salt on both sides.
Allow the veggies to become a beautiful golden color.
Cool the veggies, then place in a food processor along with the honey, salt and ground cumin.
Give a few good chops to desired consistency. Taste for salt.
Deglaze the pan the chicken was cooked in with a tablespoon or two of the apple cider vinegar and pour into the bowl the chutney is being served in. Do Not Mix, leave the glazed vinegar on top.
Serve with the chicken strips.
7.8.1.2
1479
https://livingthegourmet.com/2020/10/cuban-chicken-strips-and-vegetable-chutney.html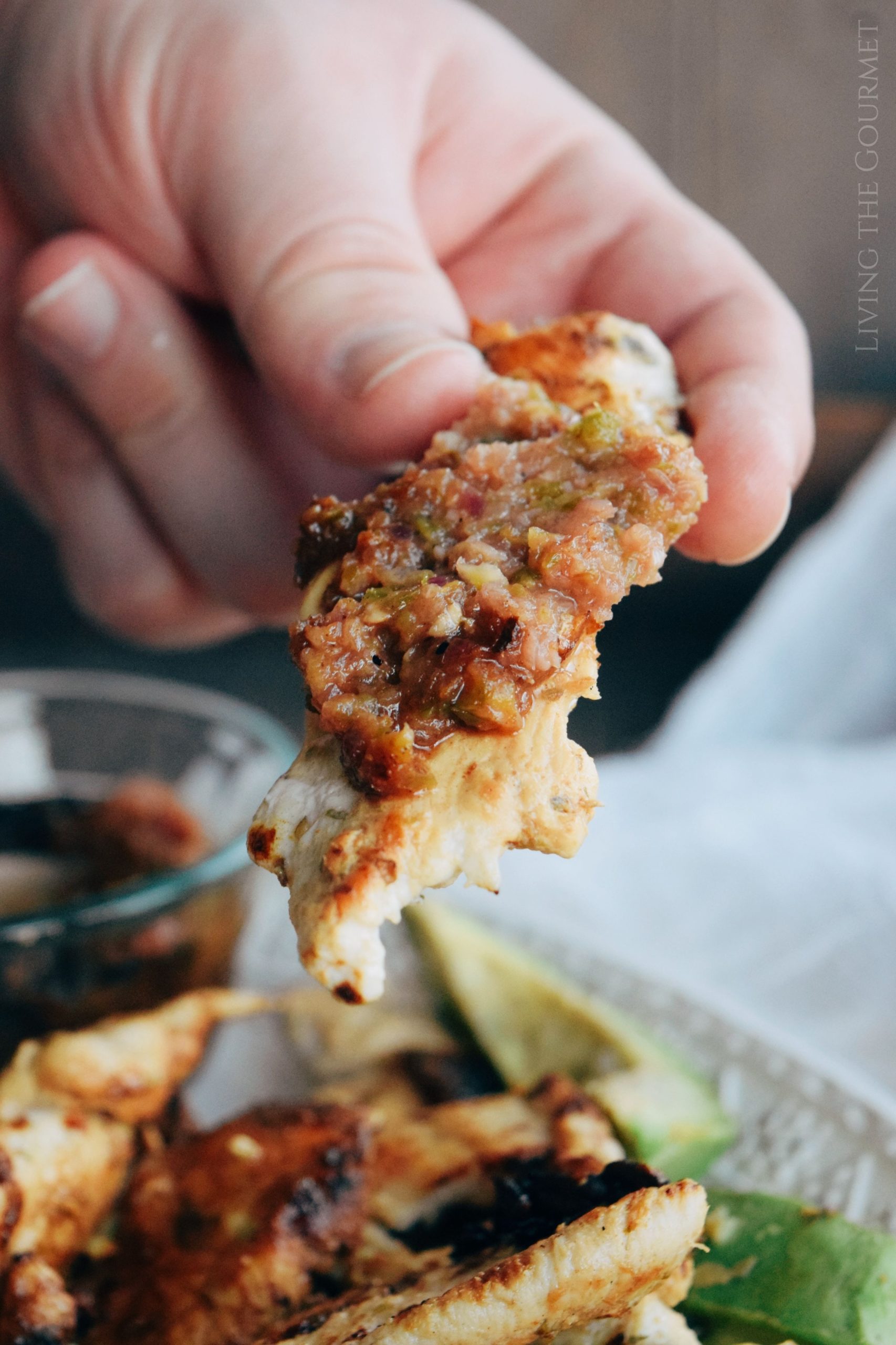 If You Enjoyed Today's Recipe…
Be sure to follow us on Instagram to stay up to date with all things Living the Gourmet, and for more great recipes, tips and tricks.
Did you make this recipe?
If so, let me know in the comments down below, or post a picture to Instagram, or to Pinterest, and I'll give you a shoutout on Instagram, or post your pin to one of my Pinterest boards!
0