This post has been compensated by Inmar Intelligence and its advertiser. All opinions are mine alone. #SauceIntoSummer #SauceLikeYouMeanIt #TexasPete
Buffalo Sauce is one of those deliciously simple recipes that really makes you feel like an all-star. A reliable crowd-pleaser that pairs great with a variety of fun and easy recipes, this is one sauce that simply everyone should have in their repertoire.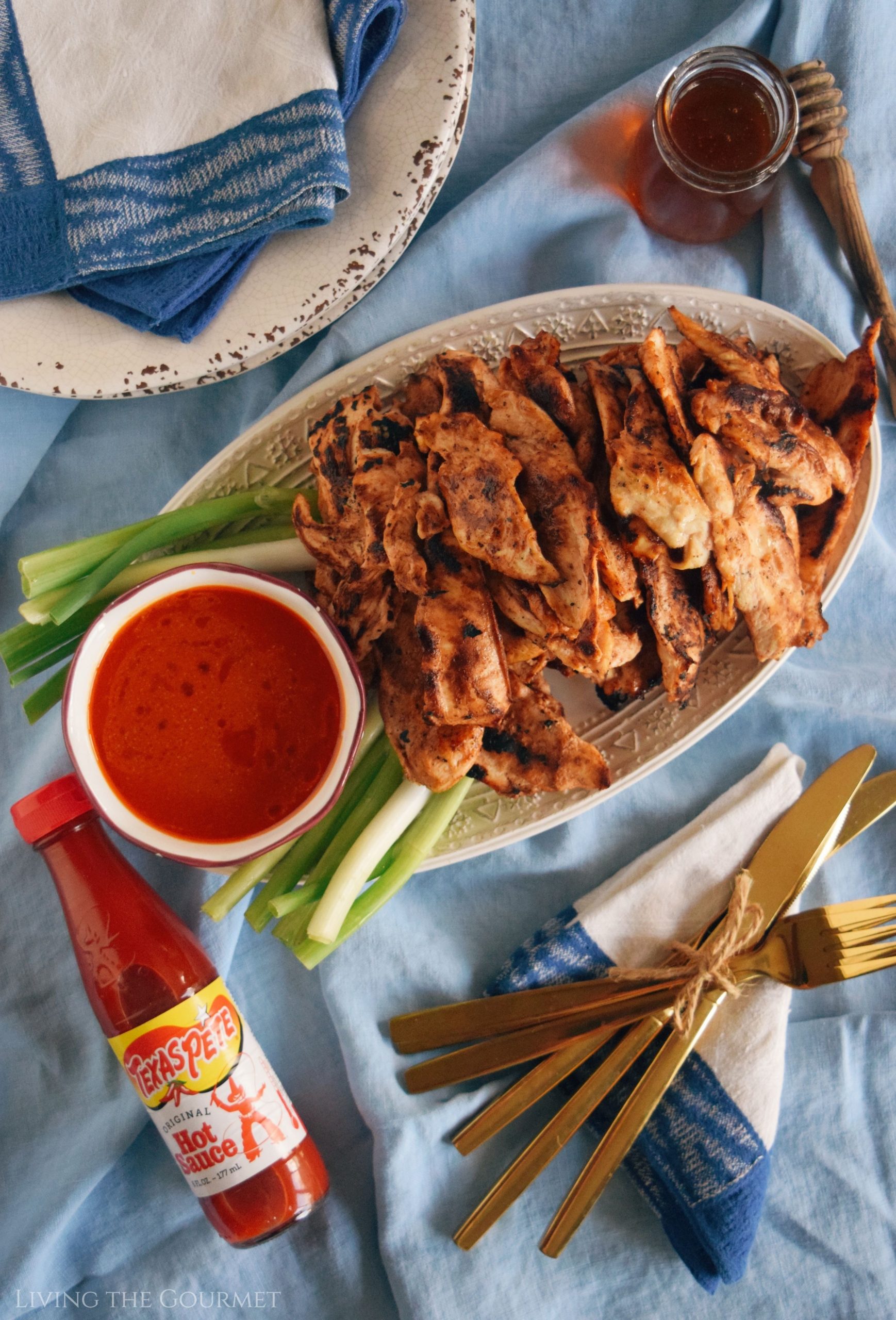 The real beauty of a homemade buffalo sauce, however, is that you don't need to be a top chef to pull it off, and it pairs deliciously with everything from chicken and beef, to fries, burgers, and eggs. Yes, I've put buffalo sauce on eggs.
Today, we'll be pairing a homemade buffalo sauce with spicy marinated chicken strips, and we'll be doing so with a little help from Texas Pete® Original Hot Sauce, which has been one of my son's favorite hot sauces for years now. In that regard, my son has been an unwitting member of the 'Texas Pete® Tribe,' which is a global community passionate about all things hot sauce, and simply living life to the fullest, because when you "Sauce Like You Mean It®​" you're not only engaging in something delicious, you're doing something you're passionate about with tenacity.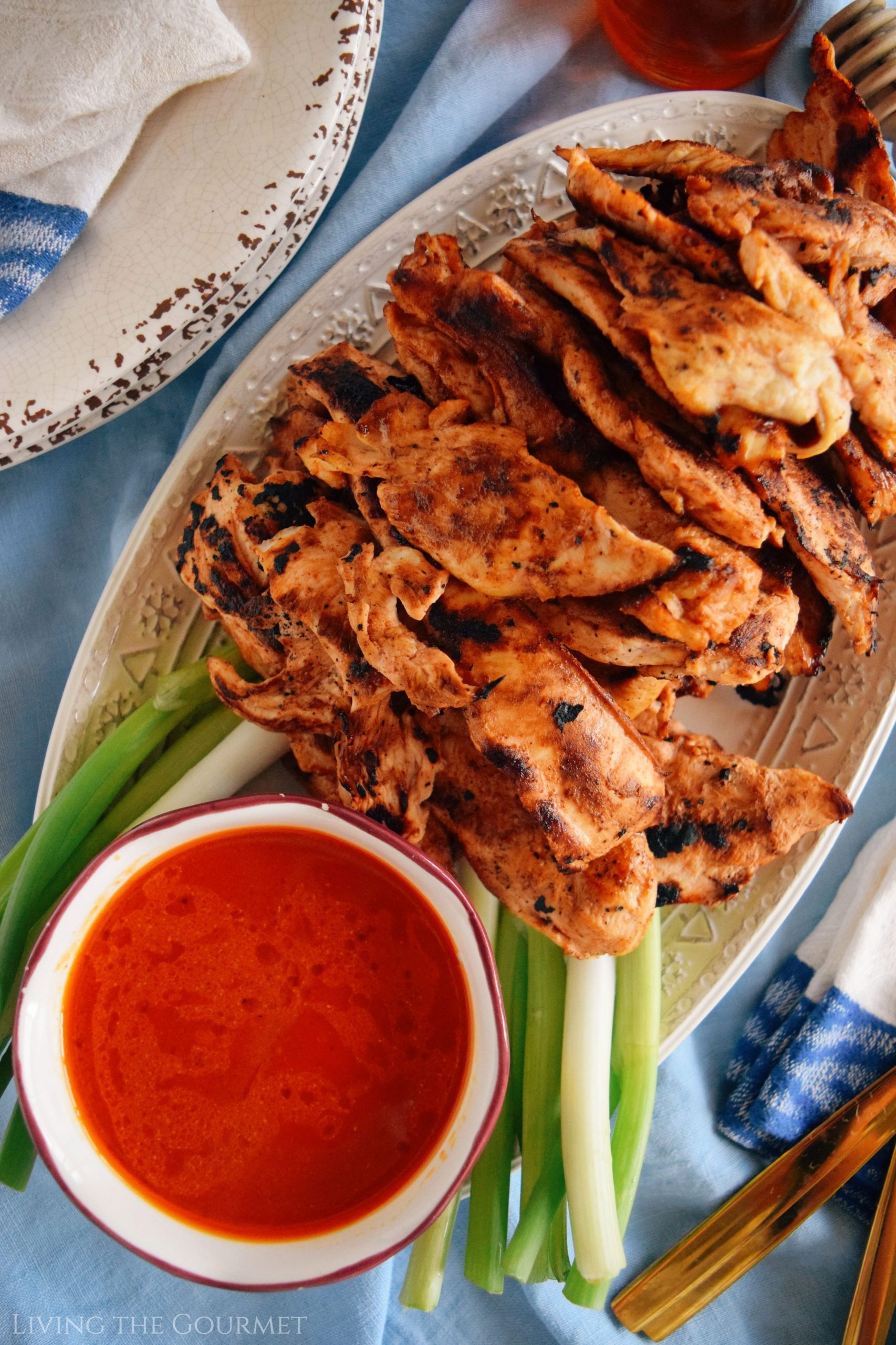 Ingredient Notes and Tips
1) Paprika – The Source of the Smokiness. This is the source of the 'smokiness' in today's buffalo sauce, providing a nice layer of complexity to the flavor profile. With that said, for today's recipe you probably want to steer clear of 'hot' paprika, because the hotter a paprika is the less 'smokiness' it has. Why is this? Honestly, it's complicated. To start, paprika comes in numerous varieties, but not everyone actually agrees on what those varieties are. The most common way to divide Paprika boils down to "Sweet," "Hot" and "Smoked," and those labels are perfectly self-explanatory. However, others differentiate Paprika into "Basic," "Hungarian," and "Spanish." Hungarian paprika is spicier than the others, and tends to be further subdivided according to a 'heat scale,' while Spanish paprika tends to be less intense, but has a deeper, smokier, and more 'peppery' flavor, though this can vary somewhat by region. "Basic" paprika is quite mild, both in terms of heat and smokiness, and varies dramatically in terms of flavor from region to region. Thus, for today's recipe, you want either 'Smoked' or 'Spanish' paprika – however, don't worry if you only have Hungarian or Basic on hand, the recipe will still be just fine.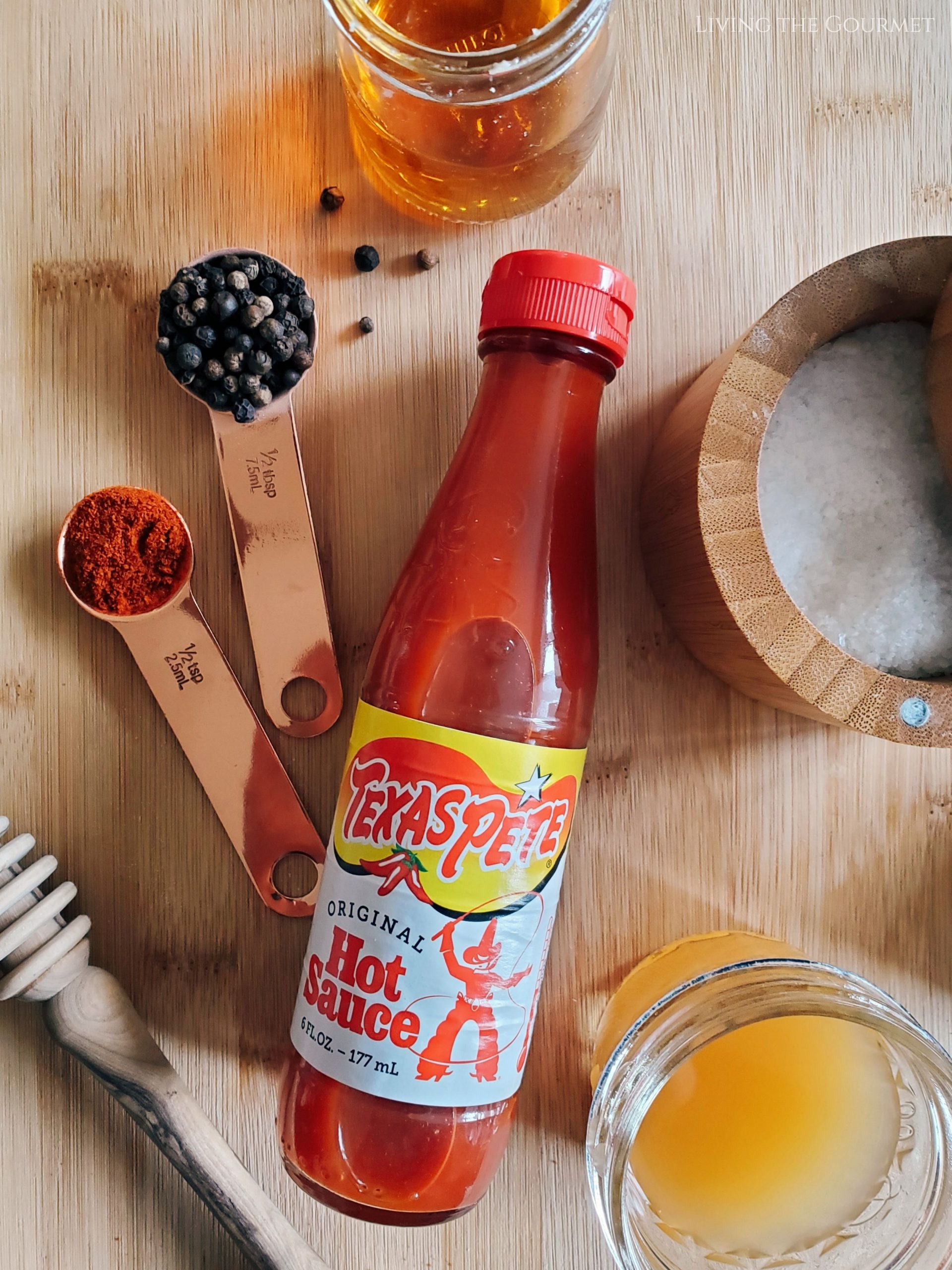 2) The Hot Sauce. You want a quality hot sauce for both the buffalo sauce and the marinade. Today, I'm using Texas Pete® Original Hot Sauce. This has been one of my go-to hot sauces for many years – and is my son's absolute favorite. In truth, it's the simplicity of this hot sauce that really makes it shine, being a blissfully simple combination of distilled vinegar and aged cayenne peppers. As a result, Texas Pete® Original Hot Sauce is about more than just 'heat,' it's about allowing the full flavor of the aged cayenne peppers to shine through without 'drowning' the cayenne flavor either in 'blinding heat' or additive background spices, as many other hot sauces tend to do. Because of these qualities, Texas Pete® Original Hot Sauce is incredibly versatile. Not only is it great in things like today's buffalo sauce and marinade, it's also great dashed on pretty much anything where you would like a touch of heat.
3) The Honey. Recipes like today's are why I keep store-brand clover honey in my pantry as a staple. The truth is, store brand 'clover honey' is all you need for cooking, especially in recipes that involve a lot of strong flavored or heavily textured ingredients – and buffalo sauce includes both. That said, you simply won't taste the difference between using standard clover honey as compared to, say, organic wild flower honey or delicate acacia honey, and the reason is that you're cooking away any of the honey's more nuanced textures, and masking its more nuanced flavors with the flavors of the sauce. Thus, save yourself a few dollars and opt for store brand clover over pricier alternatives, alternatives which are best reserved for fruit salads, delicate baked goods, and salad dressings.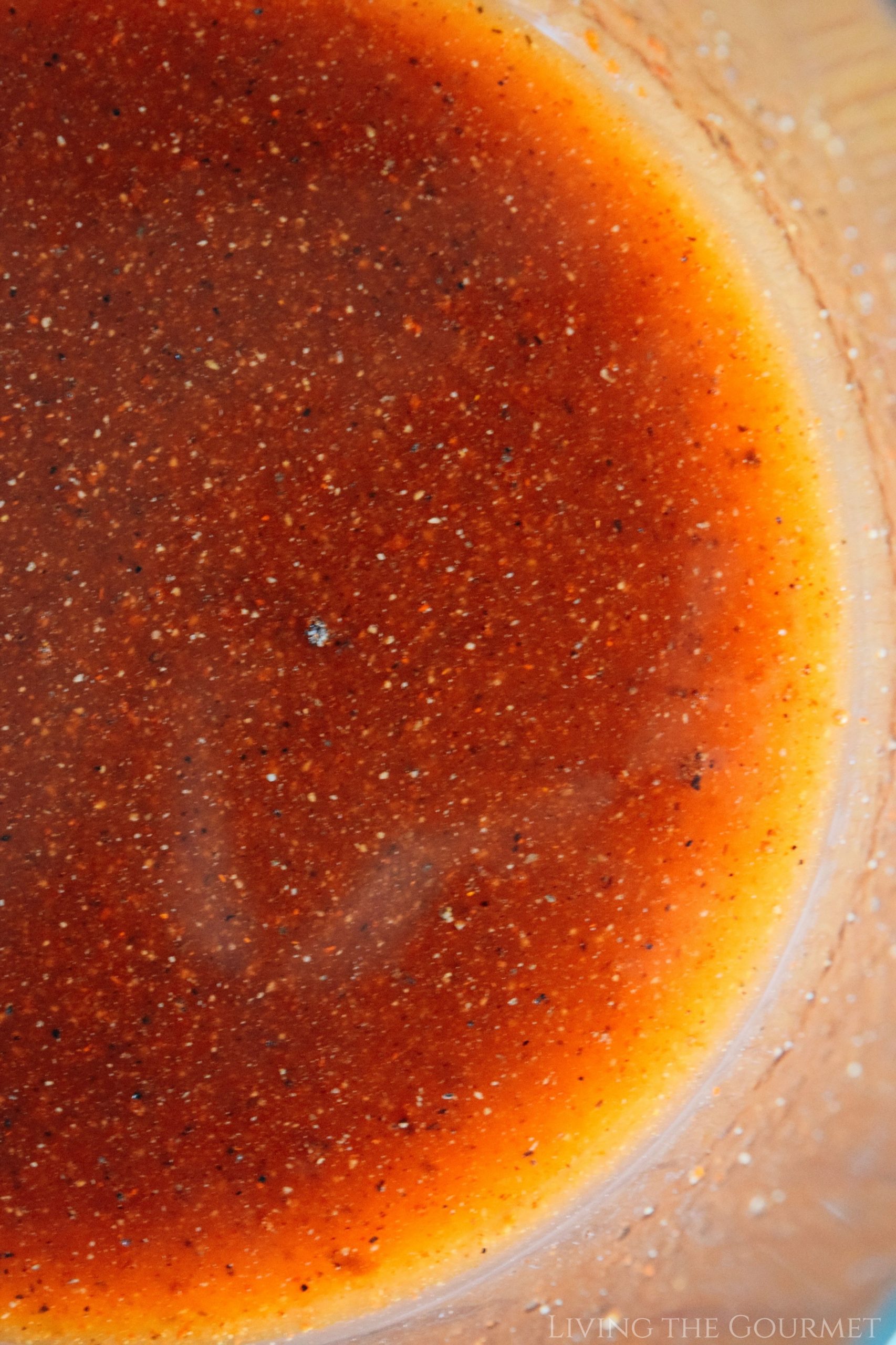 4) Vinegar – Opt for 'Basic' Vinegar. There's a lot of different types of vinegar out there. Rice vinegar, malt vinegar, distilled white vinegar, white wine vinegar, red wine vinegar, Balsamic Vinegar, sherry vinegar, champagne vinegar (yes, that's a thing), truffle vinegar (also a thing), plum vinegar (no, I'm not making that up)…there are literal textbooks out there devoted to outlining the shockingly nuanced differences between all the various vinegars. For today's recipes, however, you want a vinegar that is as flavor neutral as possible. In particular, steer away from cider vinegar, wine vinegar, or any fruit-based vinegar. Basic white vinegar or rice vinegar is what you want for today's recipes, because all you're looking for is the acidity.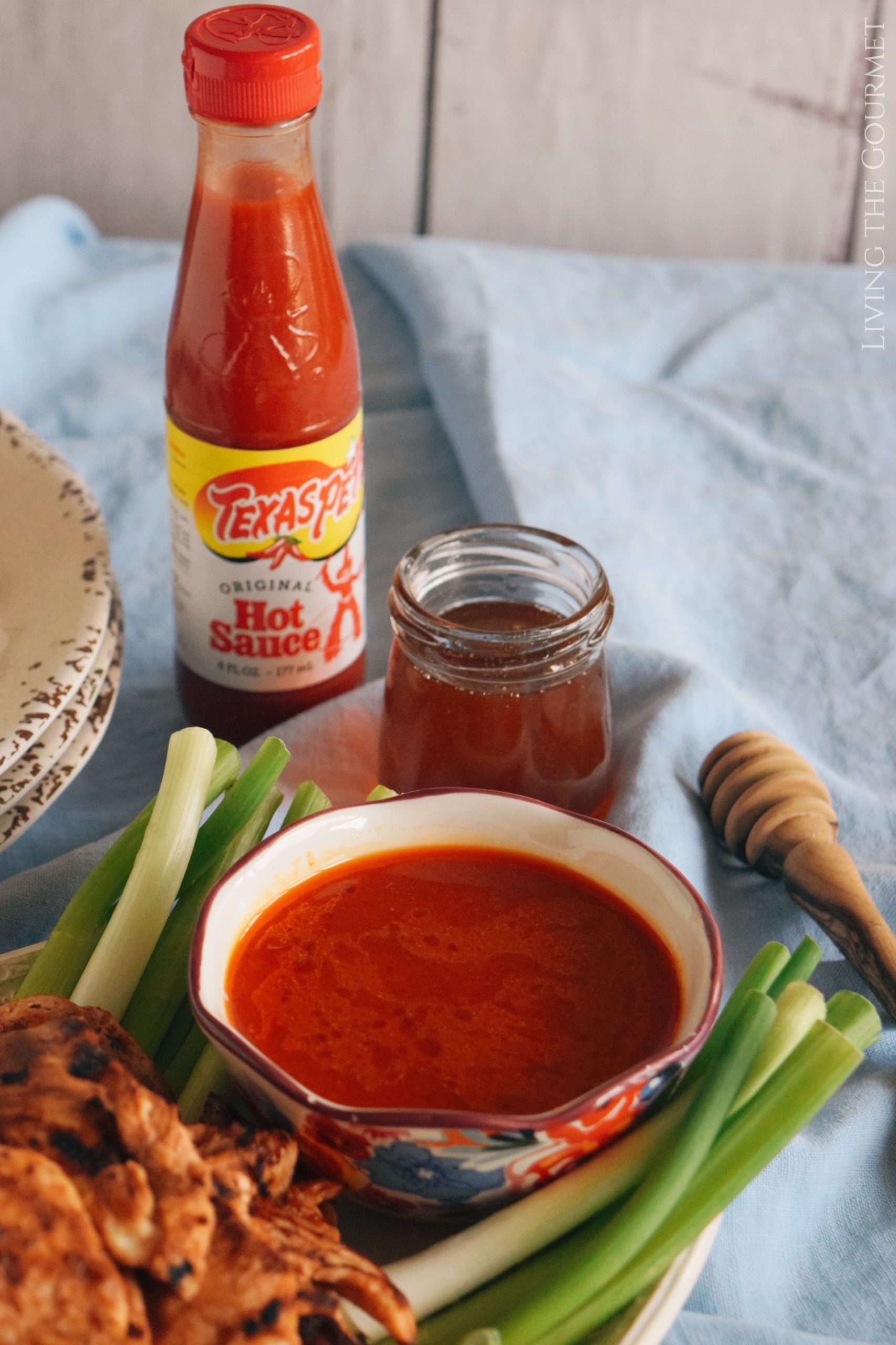 Buffalo Sauce – What is it? How do you prepare it?
If you were under the impression that Buffalo Wings and Buffalo Sauce were a southern or midwestern treat, think again. This chicken marinade originated in a 1960s New York bar and grill located in – you guessed it – the city of Buffalo, and was first mixed by one 'Teressa Bellissimo.'
However, beyond that mildly amusing factoid, Buffalo Sauce really doesn't need much of an explanation or introduction. It's the sauce that gives 'buffalo wings' their name, and at its simplest it's a thick and spicy sauce that's also often quite acidic. There are some small regional differences in how buffalo sauce is prepared these days, and every 'barbecue house' worth its salt has its own slightly tweaked variation on this ubiquitous marinade that occasionally doubles as a dipping sauce.
The sauce's thickness comes from the melted butter that forms its base, while a copious amount of hot sauce provides the sauce's signature spice and acidity – more on the acidity in just a moment.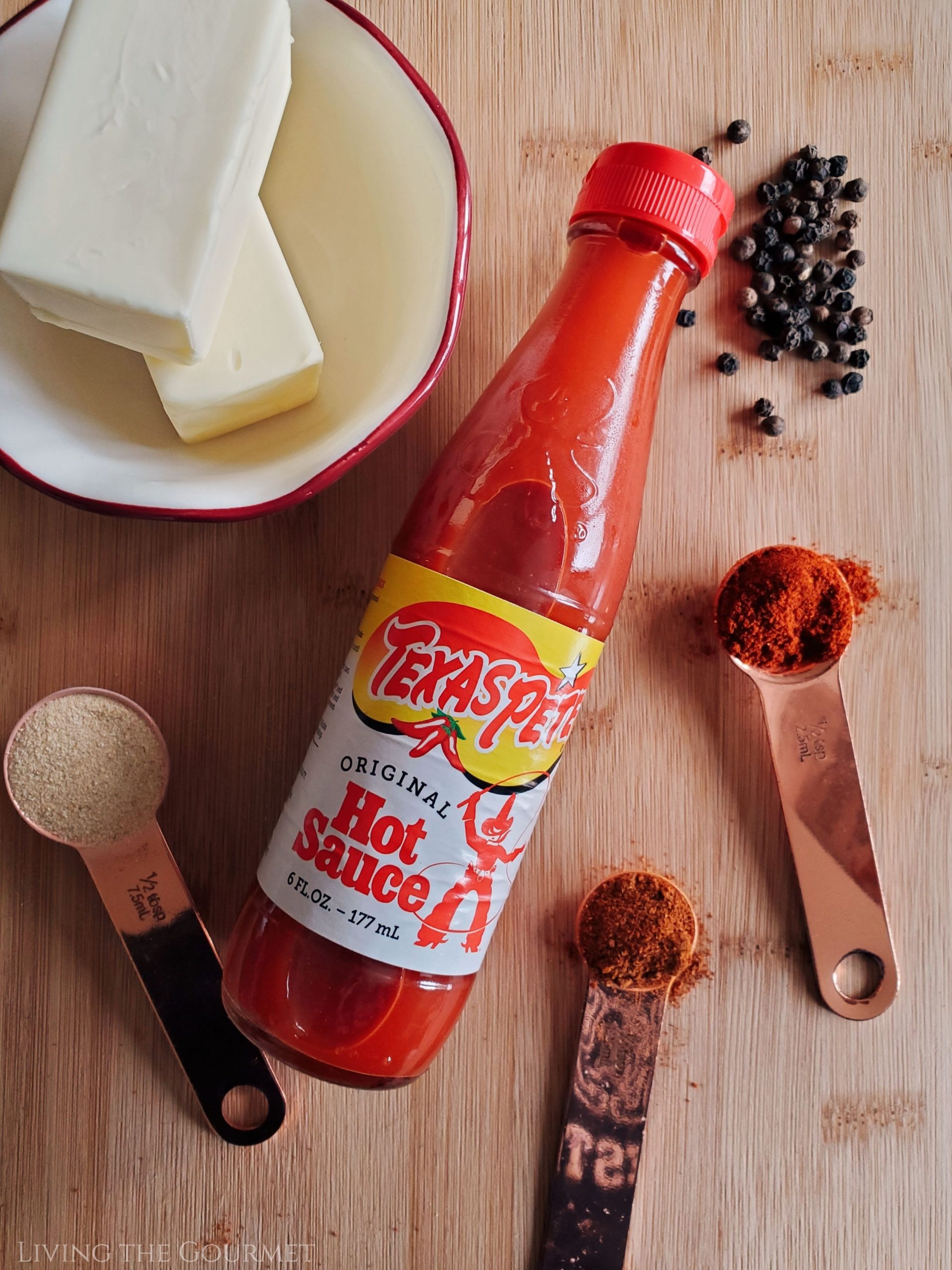 Worcestershire sauce also typically makes an appearance in the ingredient list, again ratcheting up the sauce's overall acidity. You'll notice that I've left out the Worcestershire today, since I honestly don't think it contributes anything of value to the overall flavor profile, while at the same time adding in a background 'fishy' note that I simply wasn't fond of.
Most buffalo sauces also include layers of 'smoky' or 'earthy' flavors. These often come either from powdered cayenne pepper, chili powder, or paprika. Rarely are all three used together. This is followed up either by garlic powder, onion powder, or white pepper, further enhancing the 'smoky' and 'earthy' qualities of the sauce.
Regardless of precisely 'how' a buffalo sauce is formulated, and which of its qualities are accentuated above the others, melted butter and a 'simple' cayenne-based hot sauce are the 'must-have' ingredients, since these provide its signature 'texture' and characteristic 'flavor.' Seriously, who wants a buffalo sauce that isn't buttery and spicy?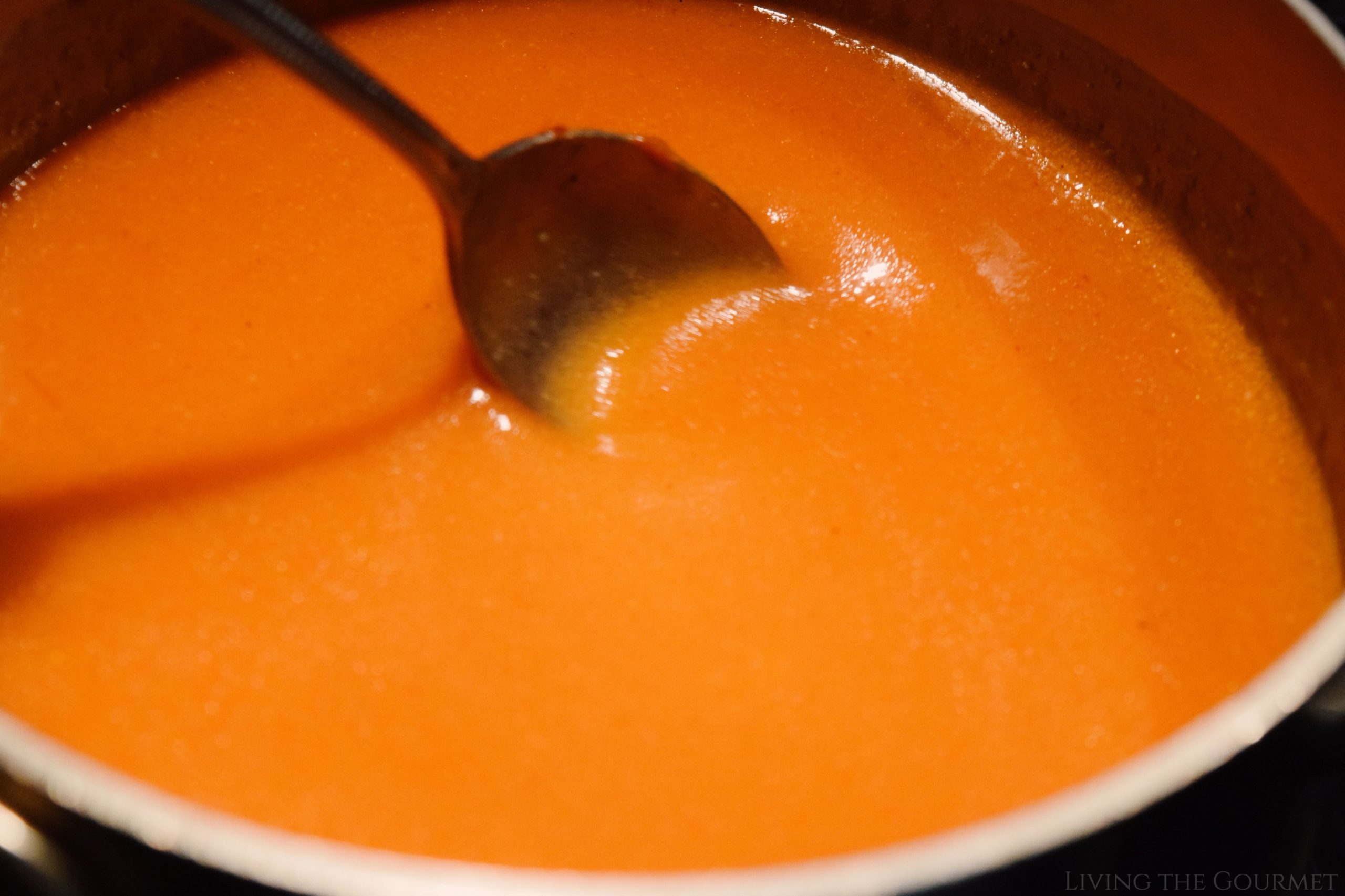 The process is a blissfully simple one. Simply bring the Texas Pete®​ Hot Sauce to a simmer over medium heat, add in your butter and desired combination of spices, and then stir. As the sauce continues simmering, much of the liquid in the hot sauce will evaporate, as will much of the ethanol in the hot sauce's vinegar, leaving behind much of the heavier compounds of the vinegar (the compounds that make the vinegar acidic), along with the cayenne oils, which, you guessed it, further enhances its acidity and spice.
And that's it. That's buffalo sauce.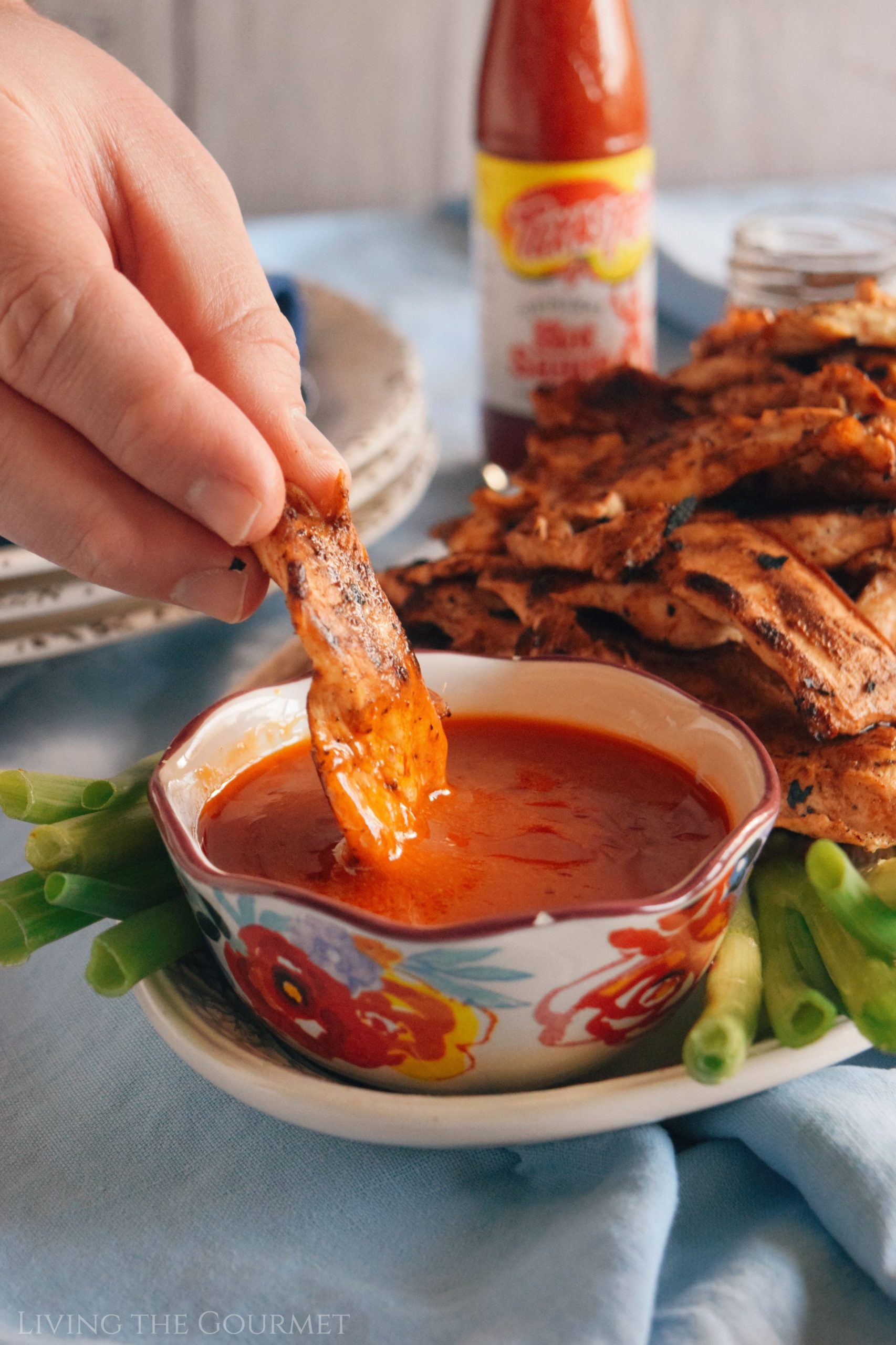 Selecting Quality Chicken – A Brief Primer
It goes without saying, but quality chicken for today's recipe is a must. With that in mind, selecting good chicken is simpler than selecting good beef or fish. There's honestly just less to work with. However, there are some key things to look for to make sure you're getting the best of what your market has to offer.
1) The Color. The pinker the better. You're looking for the 'pink hue' beaming through the chicken's skin. As the chicken sits on the shelf, that pink hue will fade, which will result in a 'yellowing' texture, and then finally in a 'greying' coloration. Pink is good, yellow is turning, and grey is decay.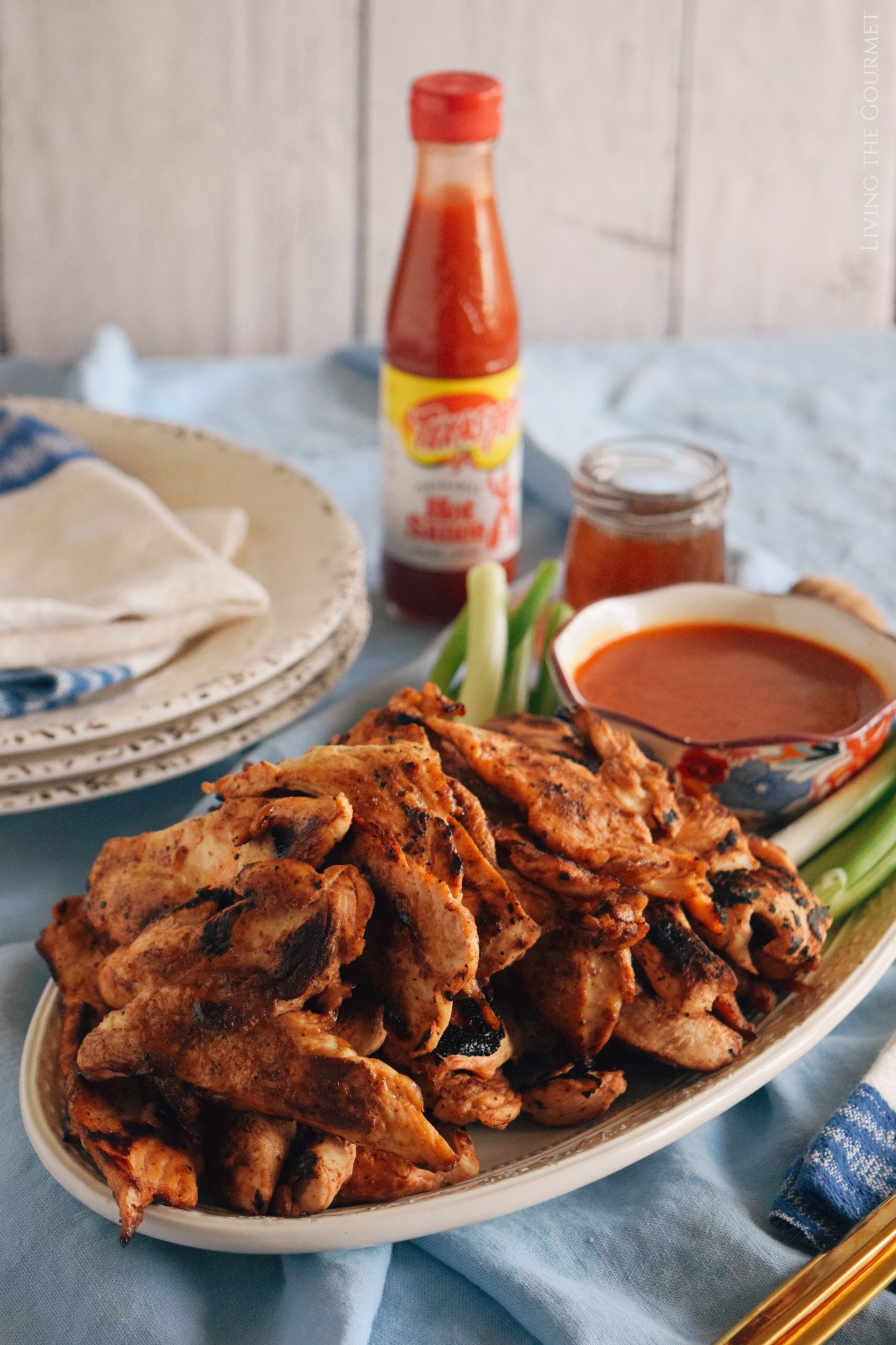 2) The Skin. Beyond coloration or hue, the skin contains other important clues as to the quality of the chicken. First and foremost, you want to make sure that the skin is free of blemishes, gashes, bruises, or discoloration. Spines and/or feather fragments, while certainly unpleasant as you'll have to pick them out of the chicken before cooking, actually have no bearing on the quality of the meat below – it simply indicates a less thorough 'cleaning.' Second, if selecting pieces, make sure that the skin doesn't appear 'loose' or 'torn,' as this indicates that the chicken has been poorly handled.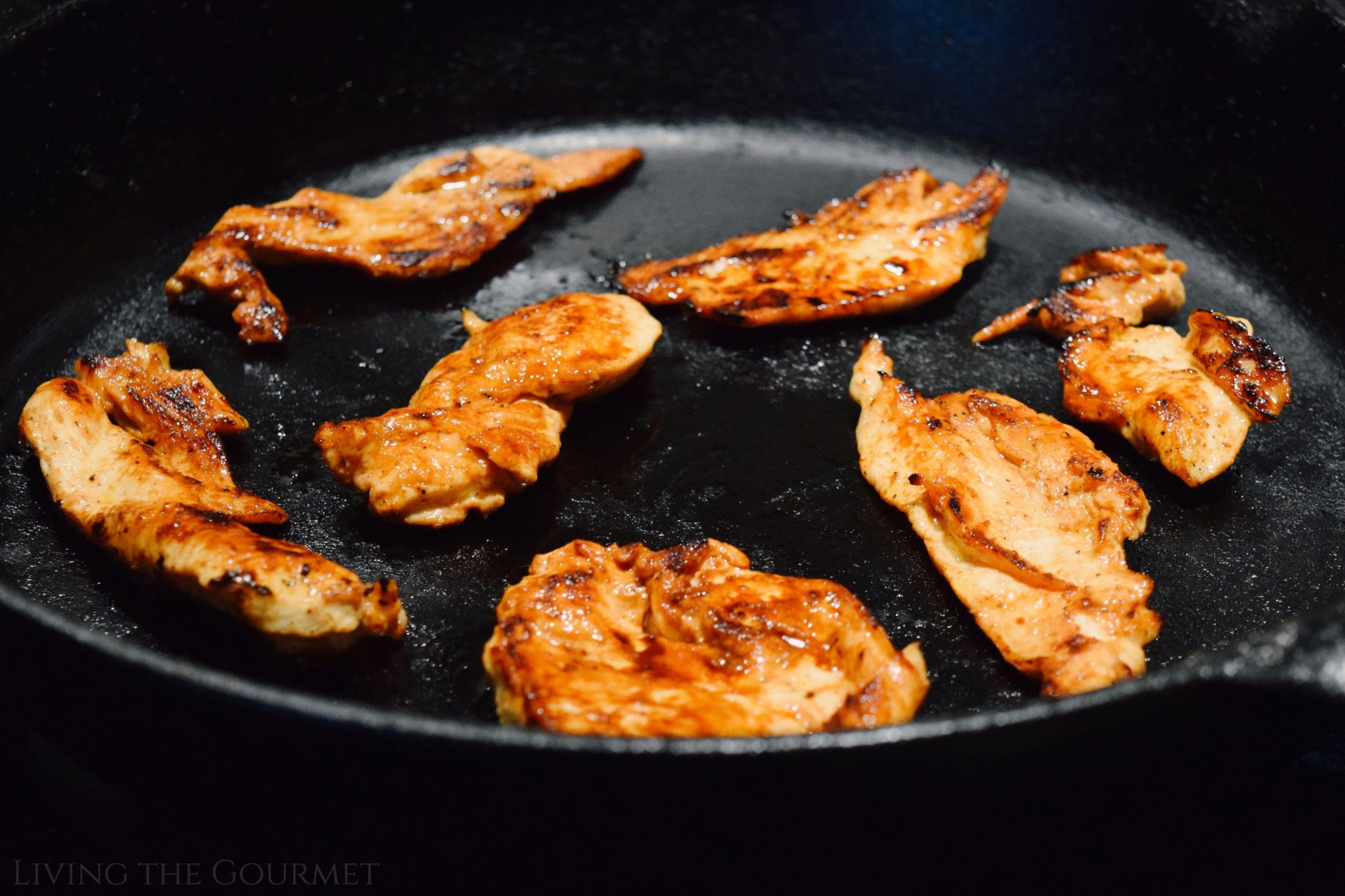 3) The Bone Test. If you're selecting a whole chicken, press on the breast-bone area. You want the breastbone to feel soft or pliable, which is indicative of fresher chicken.
4) Unfrozen. Chicken that's fresh should feel 'malleable' in the hand, as opposed to stiff or ridged.
5) Frozen. Frozen chicken should be absolutely rock solid, and free of any indication of frost or freezer burn.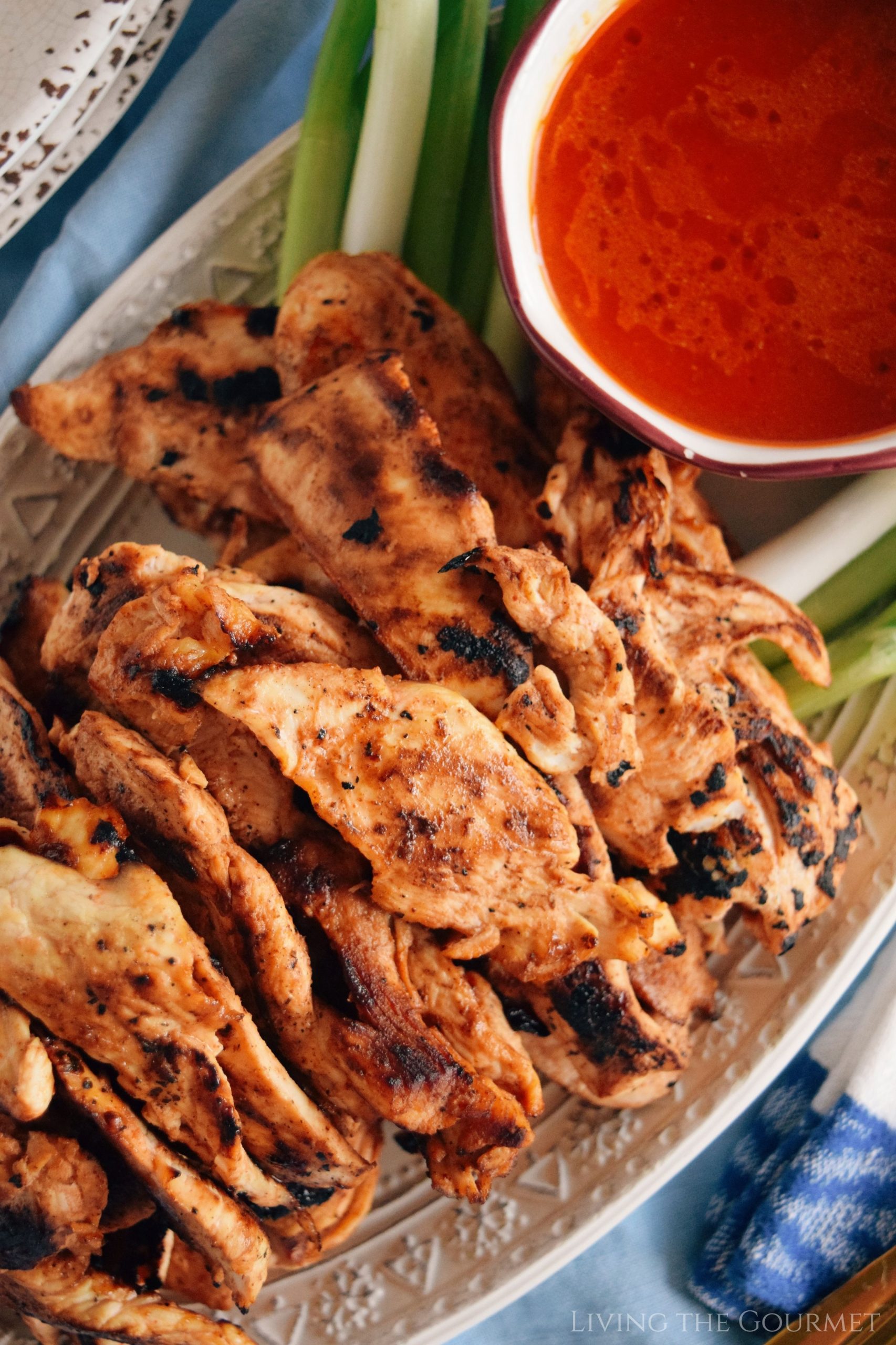 Print
Spicy Chicken Strips with Buffalo Dipping Sauce
Author:
Prep Time:

15 minutes

Cook Time:

20 minutes

Total Time:

35 minutes

Yield:

4

1

x
5

boneless chicken breast – sliced thin
For the Marinade:
For the Buffalo Sauce:
Instructions
Combine all of the ingredients for the marinade in a small bowl and stir.
Place the sliced chicken strips in a medium sized bowl and add the marinade.
Toss until all of the pieces are covered in the marinade.
Cover the bowl and place in the refrigerator for one hour to three hours.
Heat a large cast iron frying pan and place a few pieces of marinated chicken in a dry pan. Do not overcrowd the pan!
Let the chicken grill on one side and then flip to finish cooking and achieve and nice char on the other side and the chicken is cooked through.
The thinner the chicken strip the quicker the cooking time. The cooking time will depend on the thickness of the chicken strip.
For the Buffalo Sauce:
Place the Texas Pete® Original Hot Sauce in a small sauce pan and bring to a gentle simmer. Add the butter, cayenne, paprika and garlic powder and whisk until the butter is melted.
Turn the heat off and let the sauce rest while grilling the chicken.
Stir before using.
Notes
*Prep Time does NOT include Inactive Prep Time
Recipe Card powered by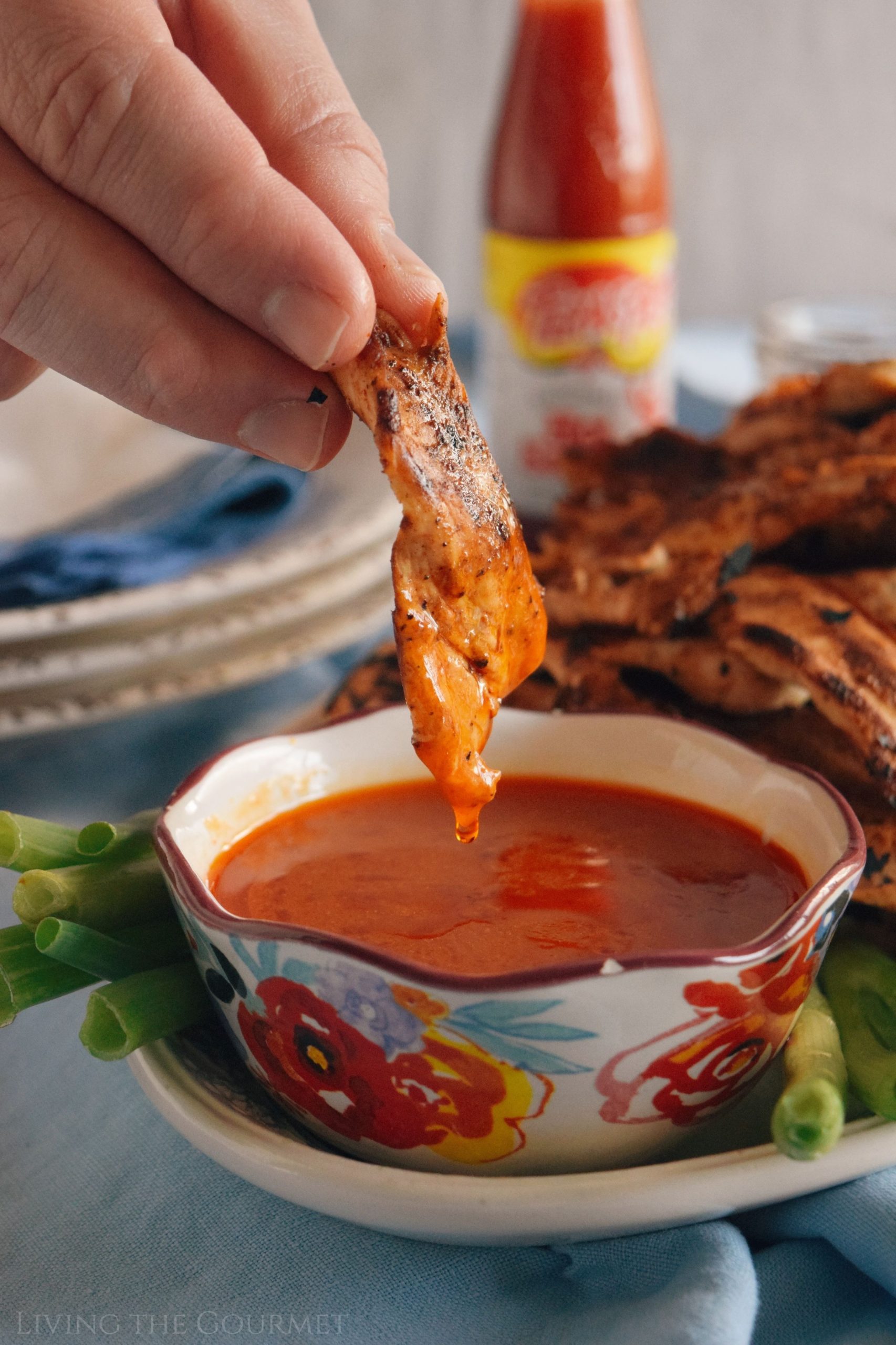 With Walmart.com you can order online today and get same day pickup if delivery is not available. Walmart also offers the best prices on the web as opposed to their leading competitors so be sure to be sure to check the store locator to purchase Texas Pete® today!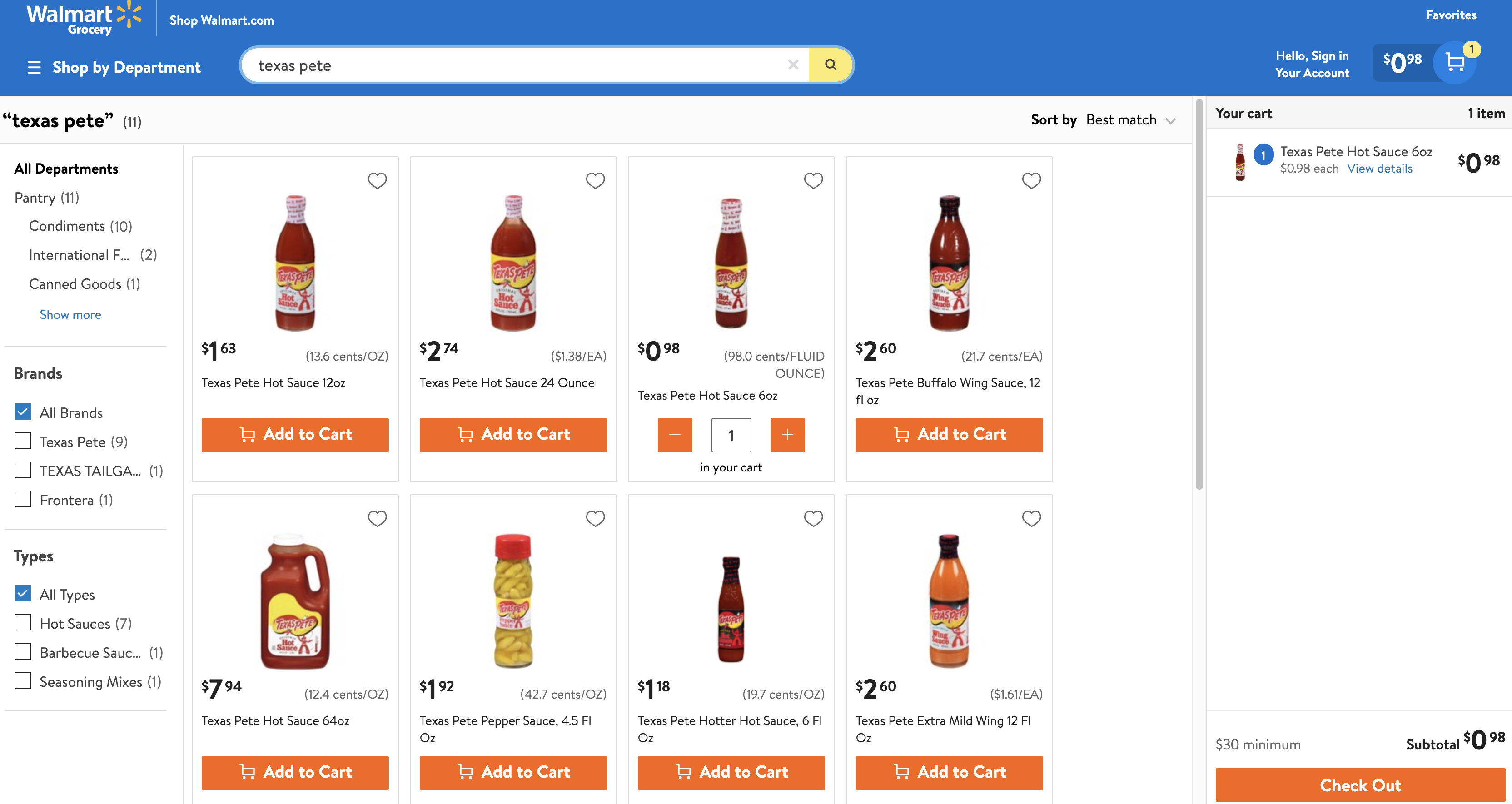 If You Enjoyed Today's Recipe…
Be sure to follow us on Instagram to stay up to date with all things Living the Gourmet, and for more great recipes, tips and tricks.
Did you make this recipe?
If so, let me know in the comments down below, or post a picture to Instagram, or to Pinterest, and I'll give you a shoutout on Instagram, or post your pin to one of my Pinterest boards!
0