This post has been brought to you by Louis M. Martini Winery. All opinions expressed are my own. The following message is intended for those 21+. Please enjoy responsibly.
Today we're revisiting Napa Valley, courtesy of the Louis M. Martini Winery.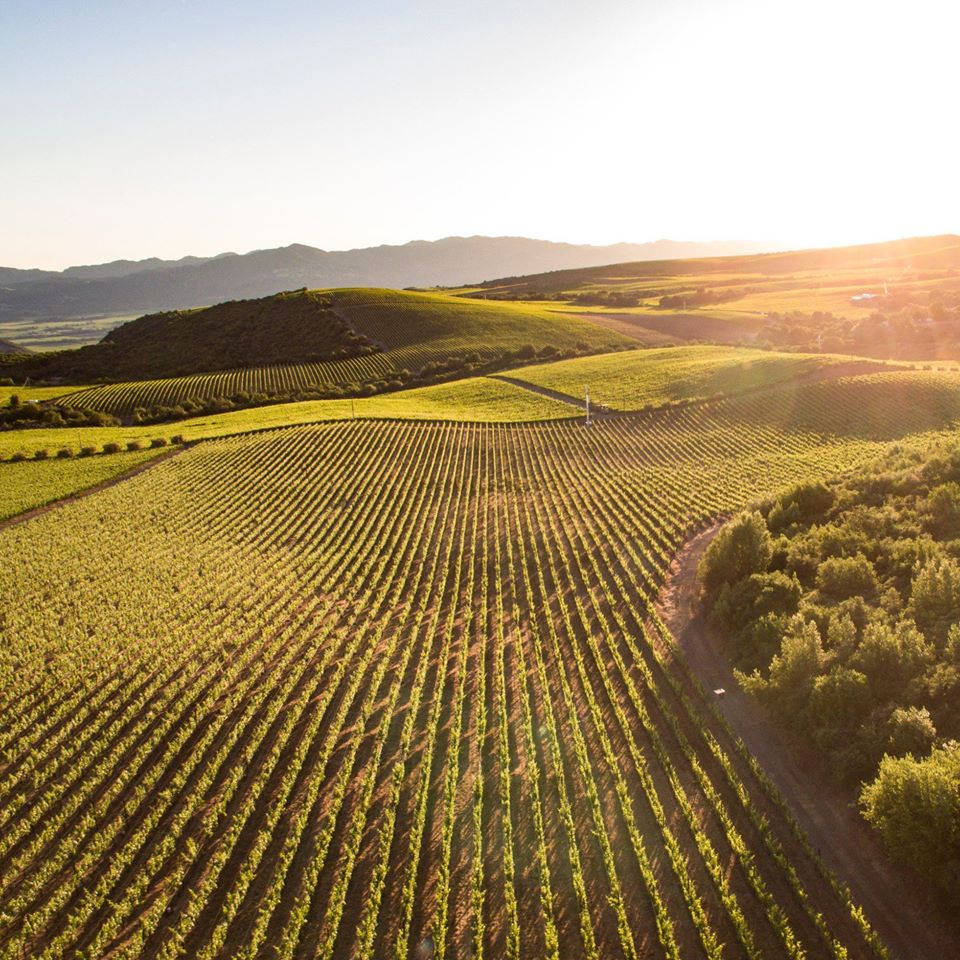 The Where – Napa Valley, California, USA
Despite only having produced wine commercially since the 19th century, Napa has become one of world's premier wine regions. Meanwhile, California as whole has come to produce more than 84% of US wine, while all but monopolizing America's premier wine producing talent.
I've had Napa described to me – rightly or wrongly – as "Combine the best terroirs of Greece and Argentina, and you have an idea of what makes wine production in Napa such a delight." In one sense, this is true, Napa has, undoubtedly, one of the most enviable climates in the world for producing wine. However, under a merely slightly deeper inspection, the metaphor begins to cave under its own weight. Given how Greek wine toils in relative obscurity, and how Argentinian wine production and profitability has yet to even begin approaching that of California, one can only fairly reach the conclusion that there 'must' be something more to the Napa story aside from mere 'geographical luck.'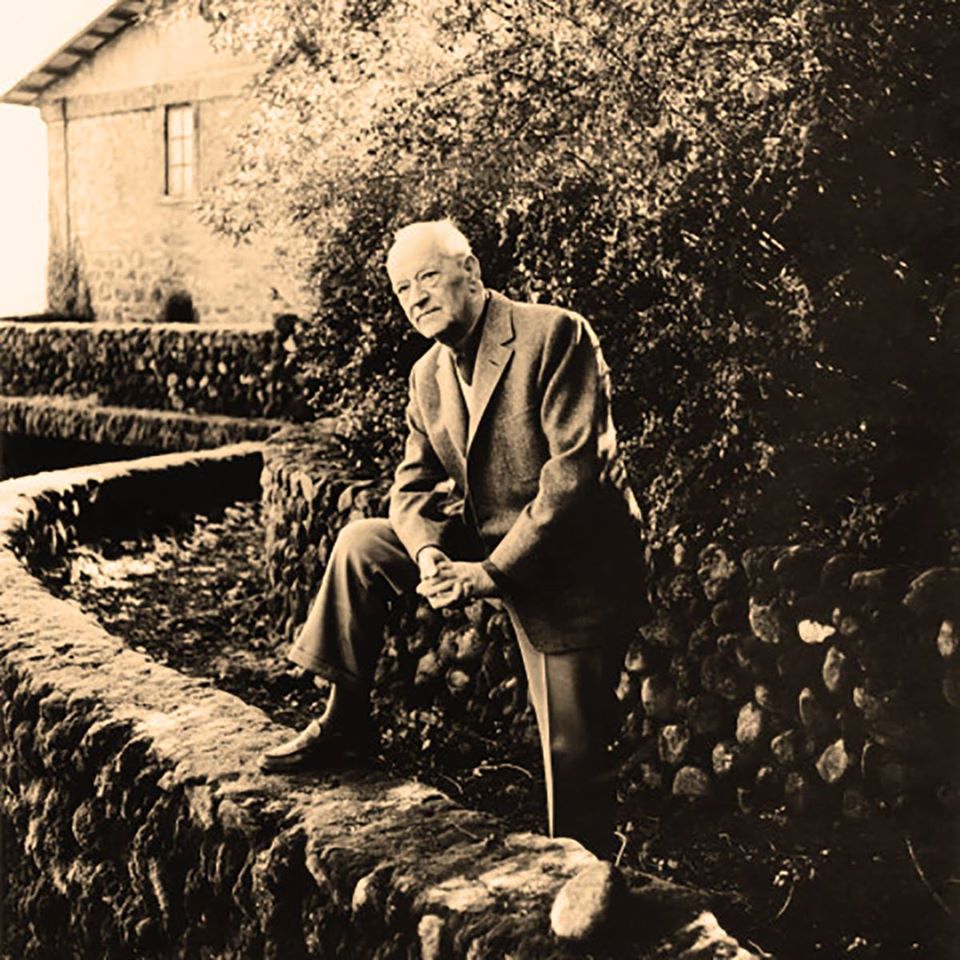 In terms of overall prestige and recognition, one might point to the now-legendary 1976 blind tasting in Paris, where Napa wines beat out a host of then-revered French labels to secure what can even now only be described as a reversal of monumental proportions. Fair enough. However, even with that in mind, there must be something 'more,' as many, many wine regions and little-known labels have had their share of 'upstart' awards and recognitions, only to remain trapped in perpetual obscurity.
In truth, it was how Napa capitalized on that resounding 1976 Paris win that made the difference. Ever since, Napa has been on the receiving end of a well-funded decades' long marketing campaign whose brilliance and reach has been positively Napoleonic. Combined with the strategic production of what's popular among the consumer-class as opposed to the critic class, all the while being guided, winnowed, and whipped by quality enforcement standards that rival or exceed even the very best French AOCs (protected wine regions), has resulted in the modern Napa Valley phenomenon – a combination that other wine regions around world, including the Old World, would do well to learn from.
As a result, Napa's success can be summed up as one (very big) part enviable climate and geography, one part Napoleonic marketing, and one part draconian quality enforcement.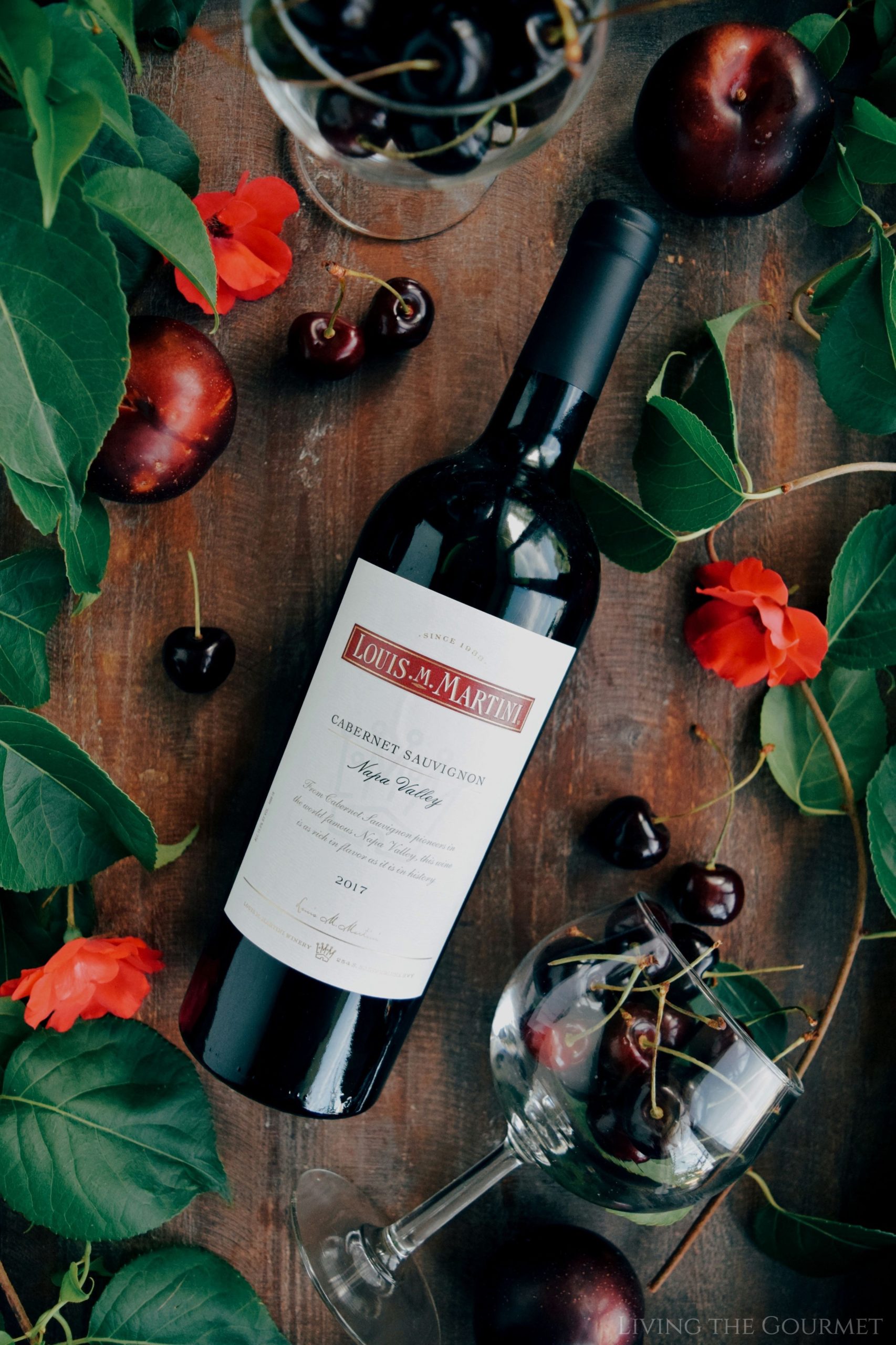 The Bottle – A Showcase
Today we'll be reviewing a 2017 Cabernet Sauvignon, from the Louis M. Martini Winery.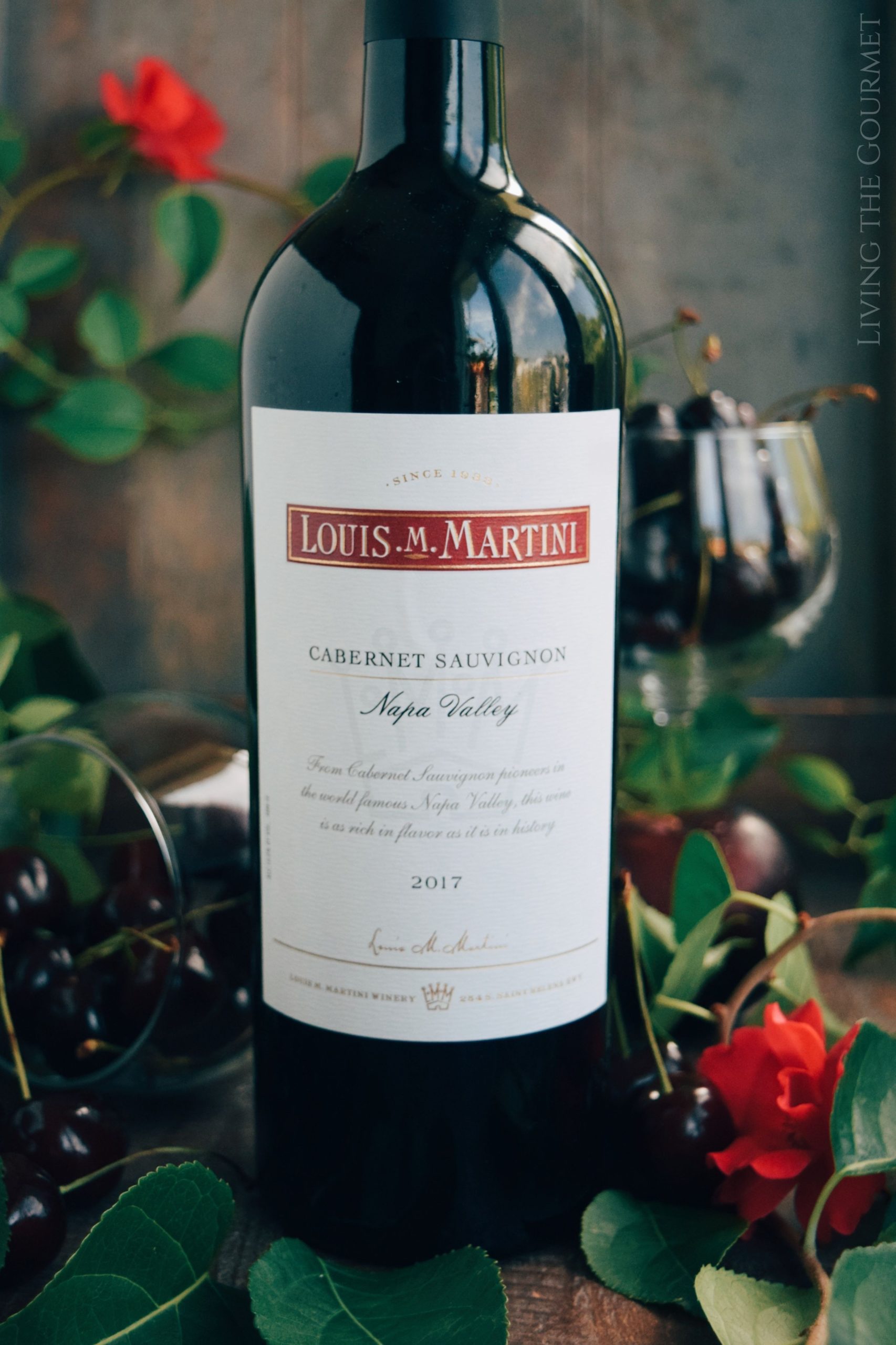 Tasting And Aromatics – The Review
Today's wine opens with a bouquet of mixed dark fruit notes off the top glass, think wild strawberries and plums. These fruit notes are draped over hints of toasted oak and laced in an ever-so-subtle trace of vanilla. Deeper into the glass, the fruit notes intensify into sliced black cherry and ripe red berries, with the oaken notes becoming somewhat 'antique' in character while retaining their vanilla accents. On the palate, the wine is thoroughly textured, with a complex and pleasant mouthfeel, with the black cherries and ripe berries of the bouquet carrying over from the aromatics into the flavor profile. The ending is a touch more reserved than its flavors might suggest, though quite lasting.
From start to finish, a very enjoyable bottle.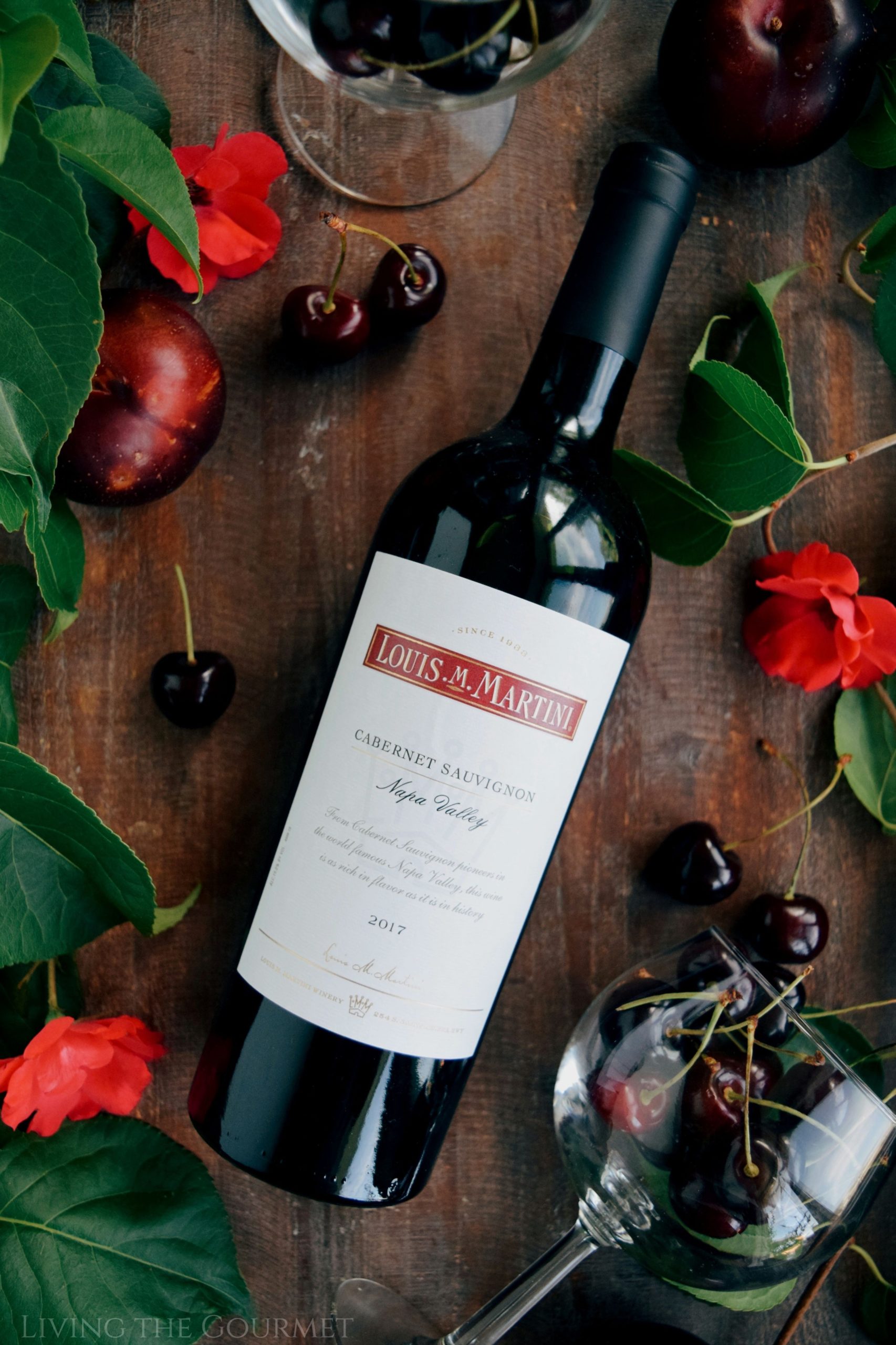 What To Eat – The Pairings
1) Steak Salad. My first suggestion might come off as a bit unorthodox, but I can definitely see myself enjoying today's bottle with a steak salad prepared with roasted peppers and blistered tomatoes, set over a bed of arugula and basil.
2) Herbed Steak. Cabernet and steak, especially herbed steak, is such a match-made pairing that it's entered the realm of cliché. However, it's a beloved pairing for a reason, and so this bottle will serve excellently alongside grilled steaks, particularly those crusted in herbs.
3) Roasted Chicken. Another by-the-book pairing. Roasted chicken with grilled vegetables, herbs, and plenty of garlic will complement to today's bottle perfectly.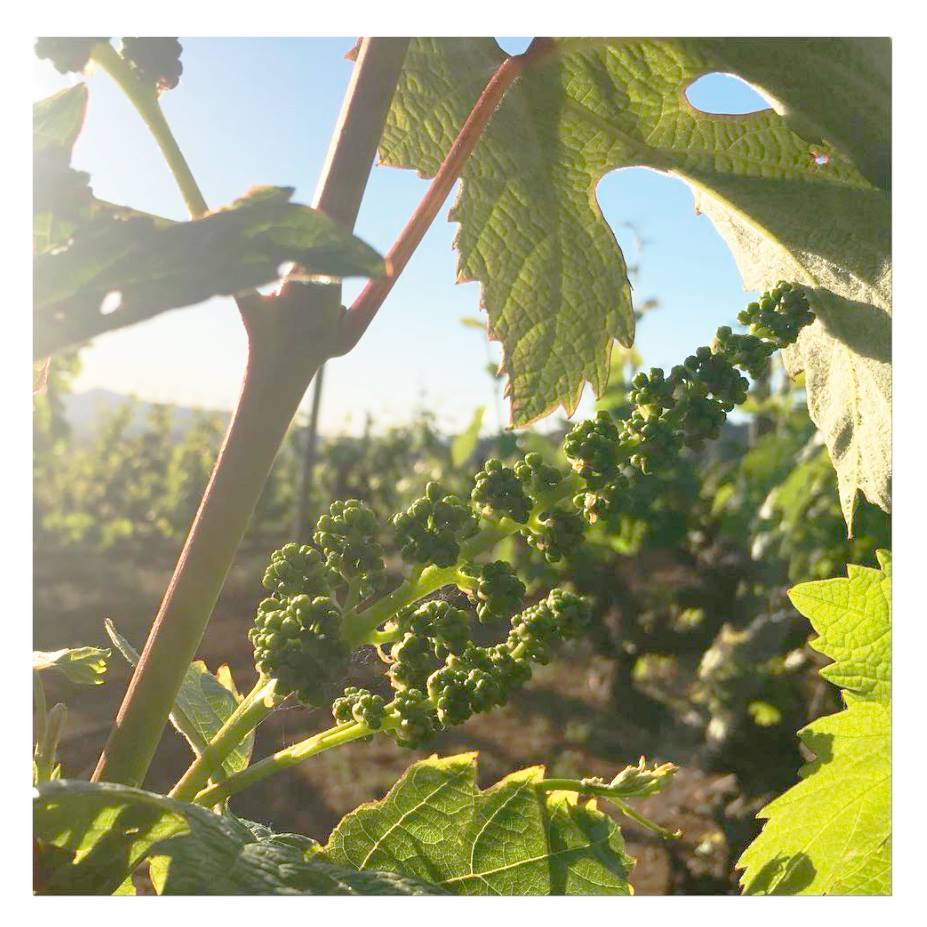 For the Enthusiasts Among You
The Vivino App and Website. This is an app that I've been using for years now. This is one of those 'must have' tools that you'll find in the pocket of pretty much every expert, professional, and enthusiast. Now, what does Vivino do? What makes it a 'must have' wine tool? It tracks prices, gives reviews from experts and consumers alike, it has painstakingly thorough food pairing resources, it allows you to search for wine by region, in addition to giving the latest info and stats on those regions, and…well, you get the idea. It's essentially a 'global sommelier in your pocket.' If you want to be able to look for wine like an expert, without needing to actually 'be' an expert, this app is for you. I've been using it for years, and it has helped me immensely. Give it a try, you won't regret it, I promise.
Have you Tried it? Have you tried today's wine, or prepared today's recipe? If so, we would love to hear from you! Give us a shout out on Instagram or Facebook with a picture of what you prepared, or let us know down below in the comments how it turned out! We can't wait to hear from you!
0