Nothing compares to a classic roast chicken. Today, we're breaking down the basics to the perfect roast and serving it alongside poivrons and carrots for a hearty winter dish.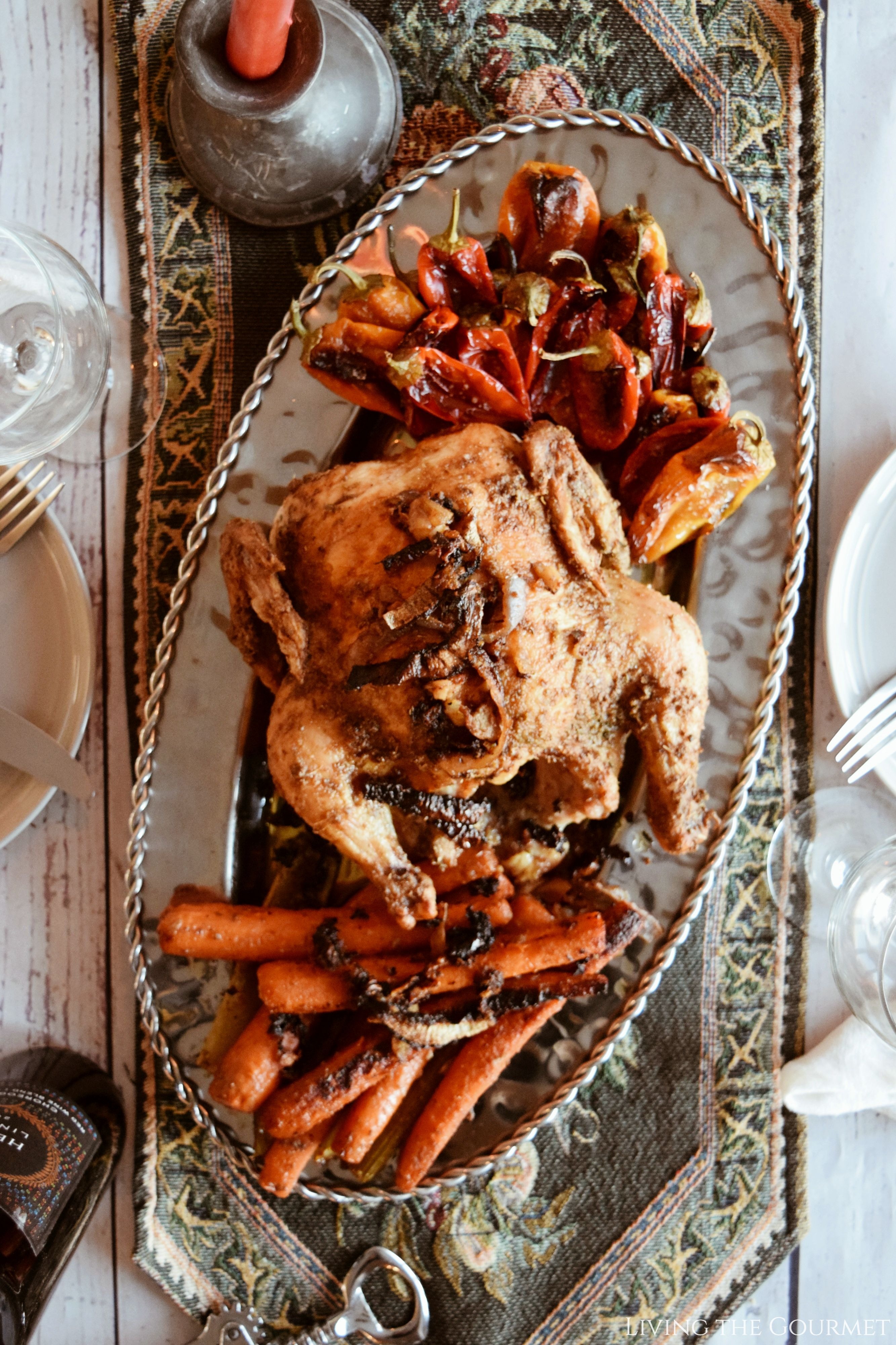 "Every generation, when it is young, likes to imagine that it invented revolution. Every generation, as it grows, likes to imagine that the times of their parents and grandparents were 'The good old days,' when traditions were young and respected, and the arts – in whatever form they may have taken – were purer and truer."
That was, I sense, the unspoken sentiment behind a recent article in Food and Wine covering the idea of 'The Sunday Roast.' While the article was largely a primer on several old-is-new-again style restaurants located across the UK, the article employed a bit of imagery that really caught my attention, covering the cultural and culinary history behind the ever-familiar 'roast.' Families gathered around tables, or taking long walks on grey days before dinner, or sitting fireside in a tavern with a plate full of well-marbled roasted meat, or calling together friends at the end of a long week for no other reason than a Sunday roast. Sadly, these images are 'quaint' within our over-commercialized, forever-rushed modern lives – something that went unspoken in the article, but that was very much a 'read between the lines' theme.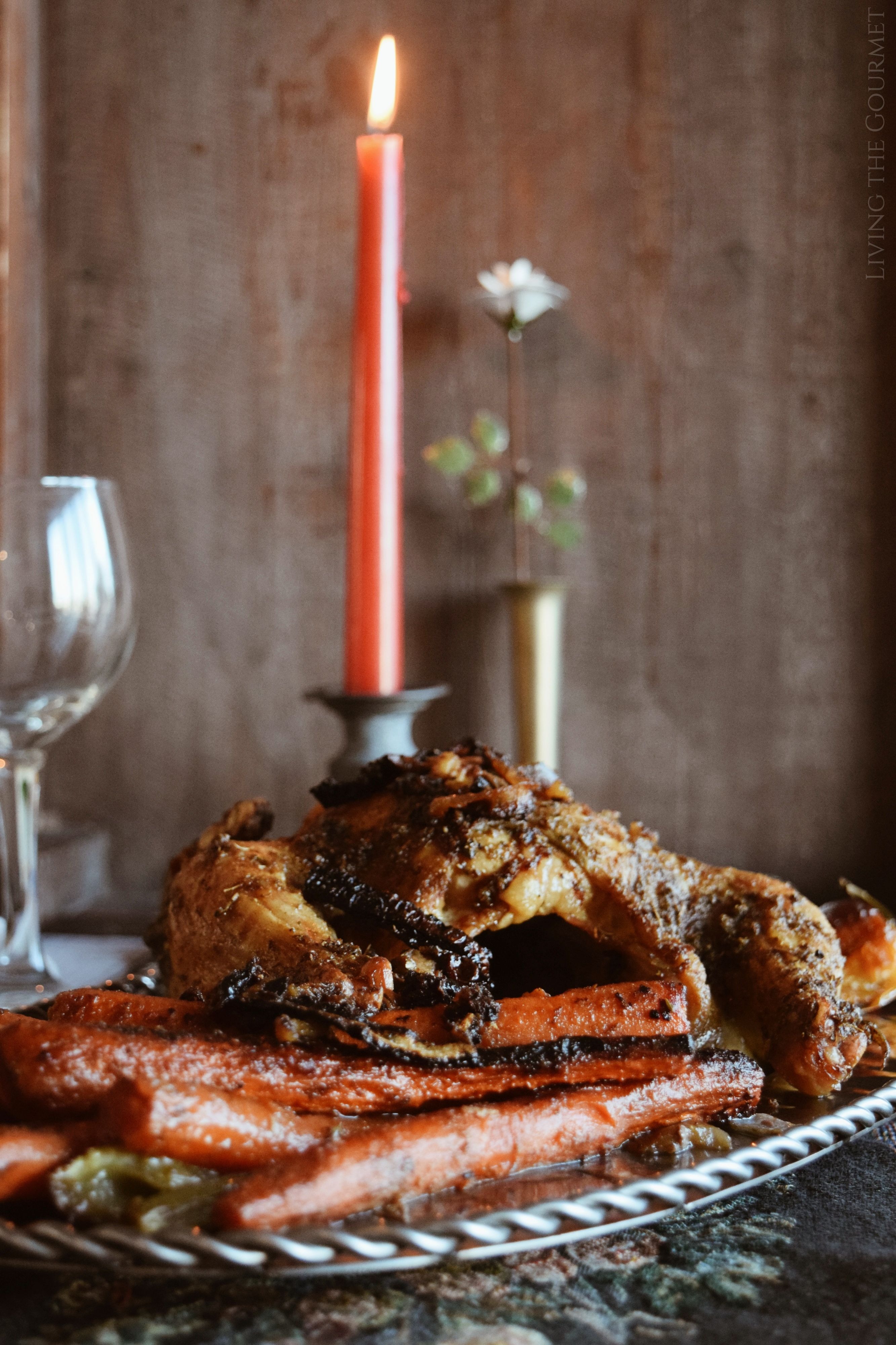 To be honest, I was reminded of stories that I used to tell my kids about Sunday dinners growing up. One, in particular, was of how my mother and I would roast a decent sized chicken with all the usual sides as a weekend dinner, and how we'd end up picking at the bird as we talked until there was nothing left to pick at. That really is the beauty of it though, how something as plain and simple as a whole roast simply demands to be 'slowed down' over, and in slowing down you enjoy the moment, the people sharing the meal with you, and, naturally, the meal itself.
That said, I decided to try to recreate that classic whole roasted chicken with roasted poivrons (sweet mini peppers) and carrots. Before we jump into the recipe, however, let's go over a few things first. I want to pass along some notes in regards to ROASTING vs. BAKING.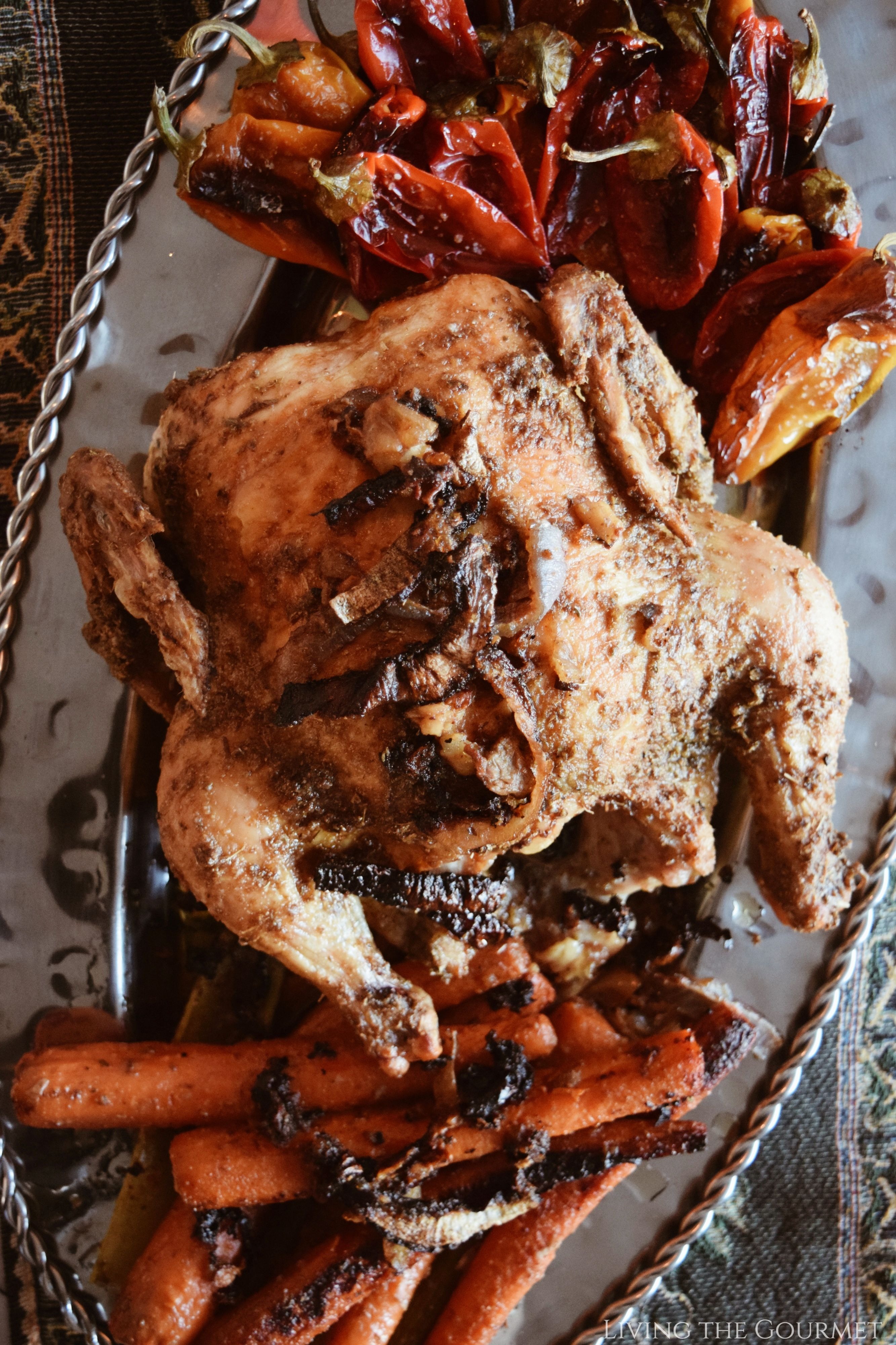 The Curious Difference Between Roasting and Baking.
Now, for the curious, baked versus roasted is essentially a matter of semantics. It's a bit like asking the difference between Greek and Turkish coffee, there isn't one – or if there is it's a difference so slight as to be a 'difference without a distinction.' For starters, baking versus roasting has more to do with the food in question than with temperature or methodology – that difference being 'structure.' A rule of thumb is that if the food is 'solid' in structure, such as a whole chicken, a pork shoulder, or a prime rib roast, then cooking that item in the oven at or above a temperature of roughly 350 degrees Fahrenheit results in 'roasting.' Conversely, if the food is not of a solid structure, or will 'assume' structure upon cooking in the oven, such as muffins, a cake, a soufflé, or bread, that cooking process, regardless of temperature, is 'baking.'
A bit anticlimactic, I know, but that's really all there is.
Now, onto roasting a whole chicken.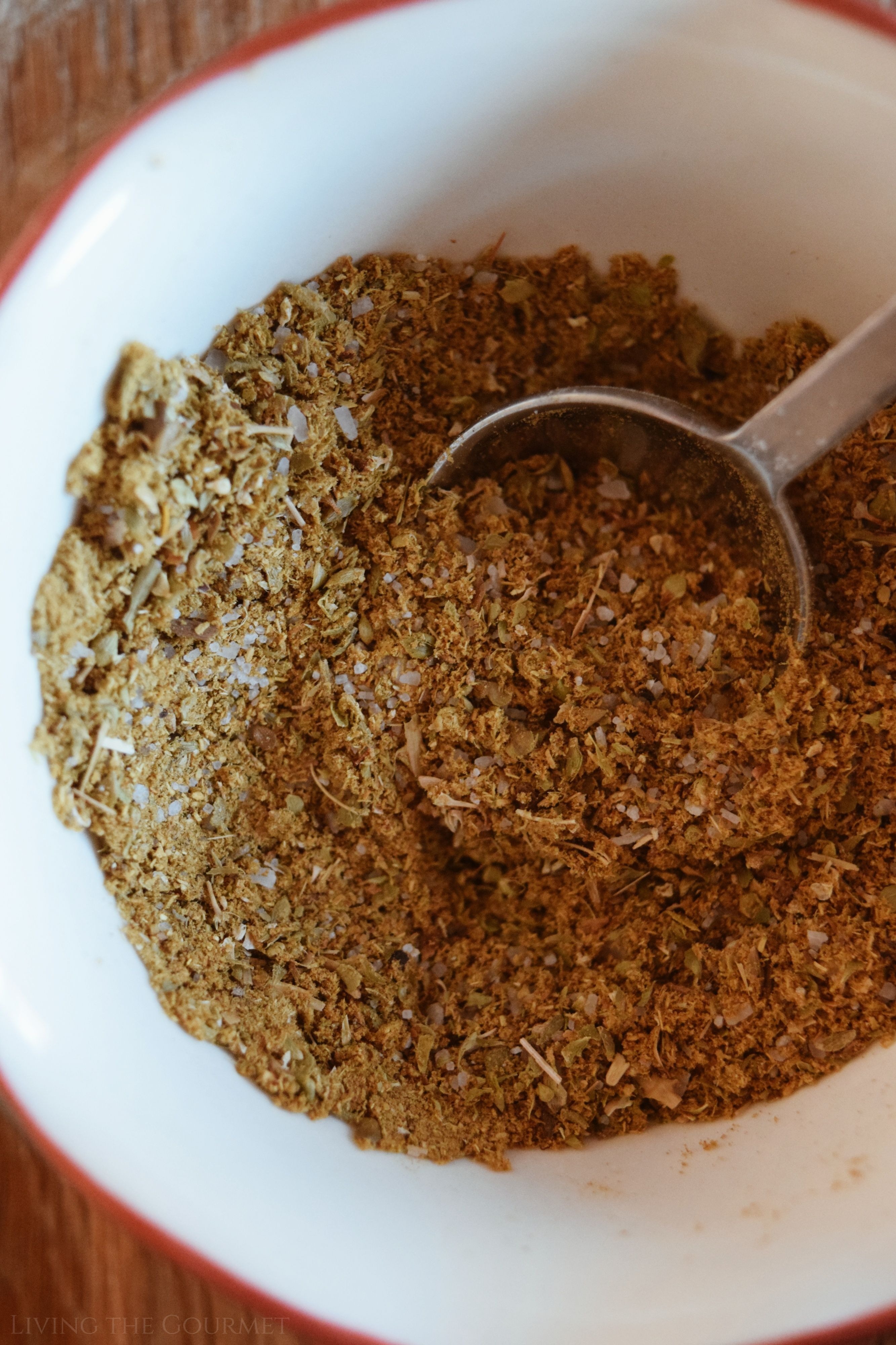 First things first, we begin by combining two tablespoons of sea salt with a teaspoon of ground coriander, a teaspoon and a half of dried oregano, a teaspoon of ground turmeric, a quarter teaspoon of black pepper, and three tablespoons of olive oil. We then rub this over the skin of the chicken, thoroughly massaging it over the whole the chicken.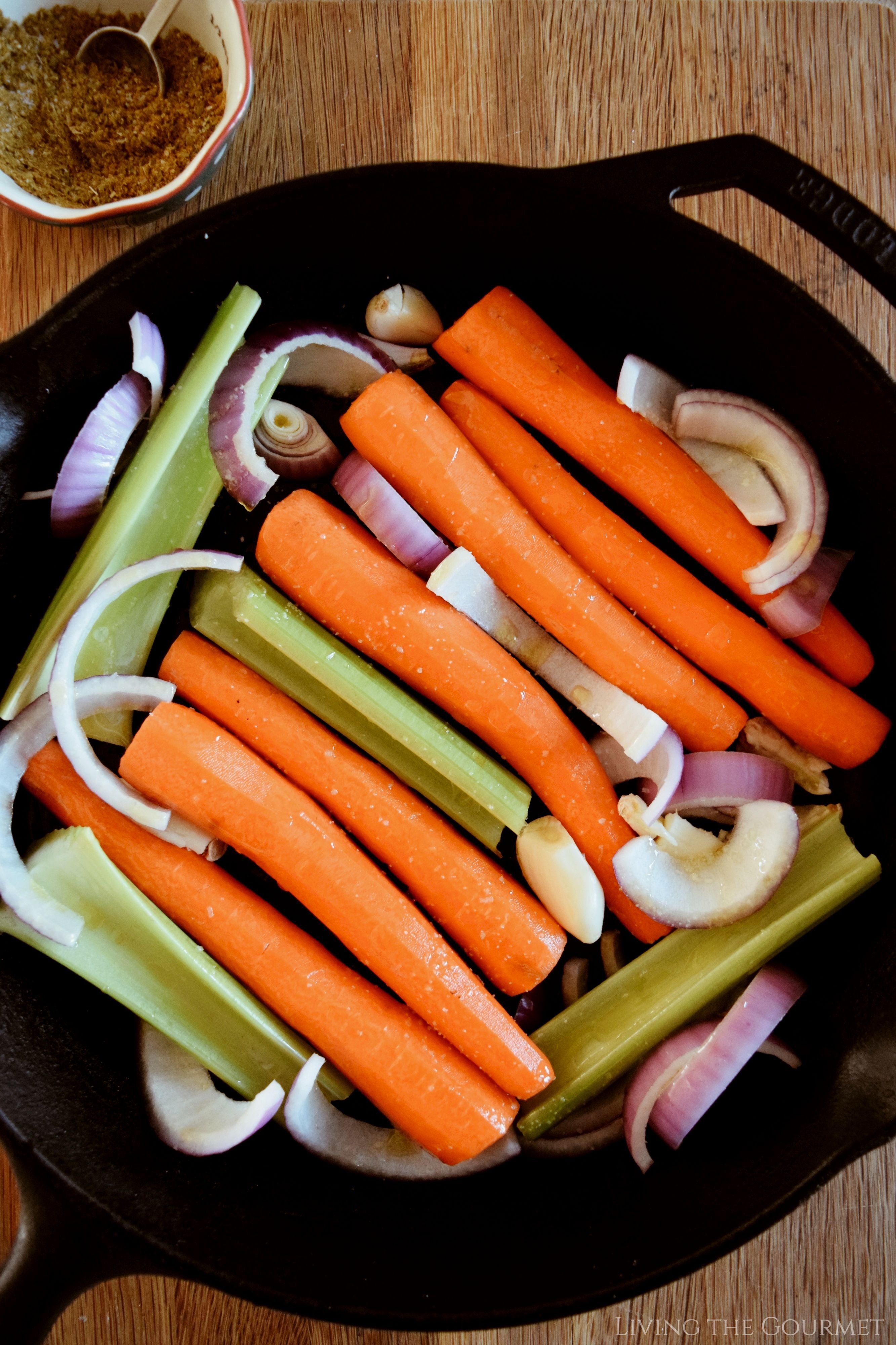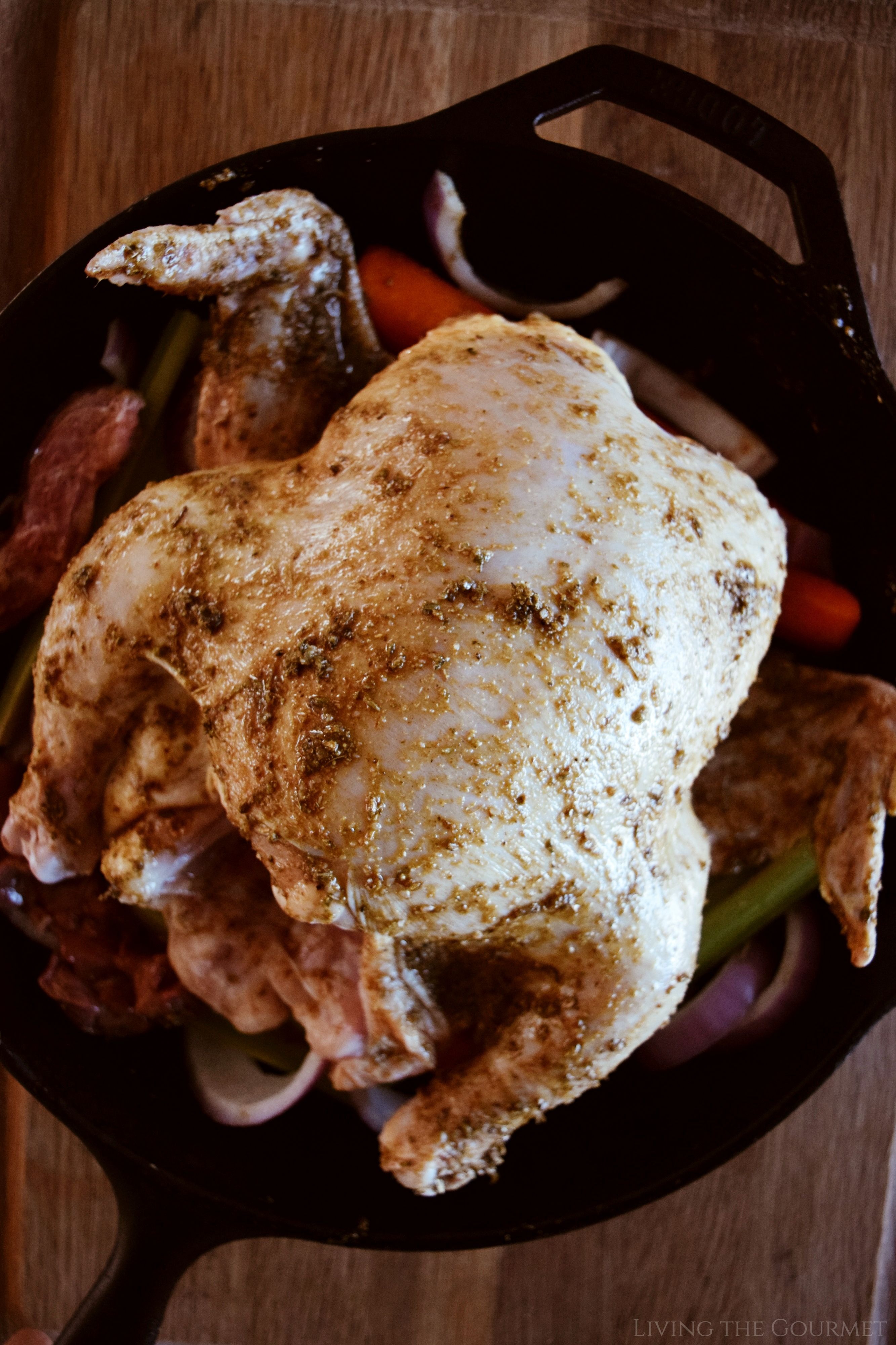 Once that's done, line the bottom of a large cast iron frying pan with cleaned carrots, garlic cloves, sliced onion, and celery. These will act as a 'rack' for the chicken. Then set the chicken on this veggie rack, and roast for about ninety minutes. You want the chicken a beautiful golden color, and the juices of the chicken to run clear.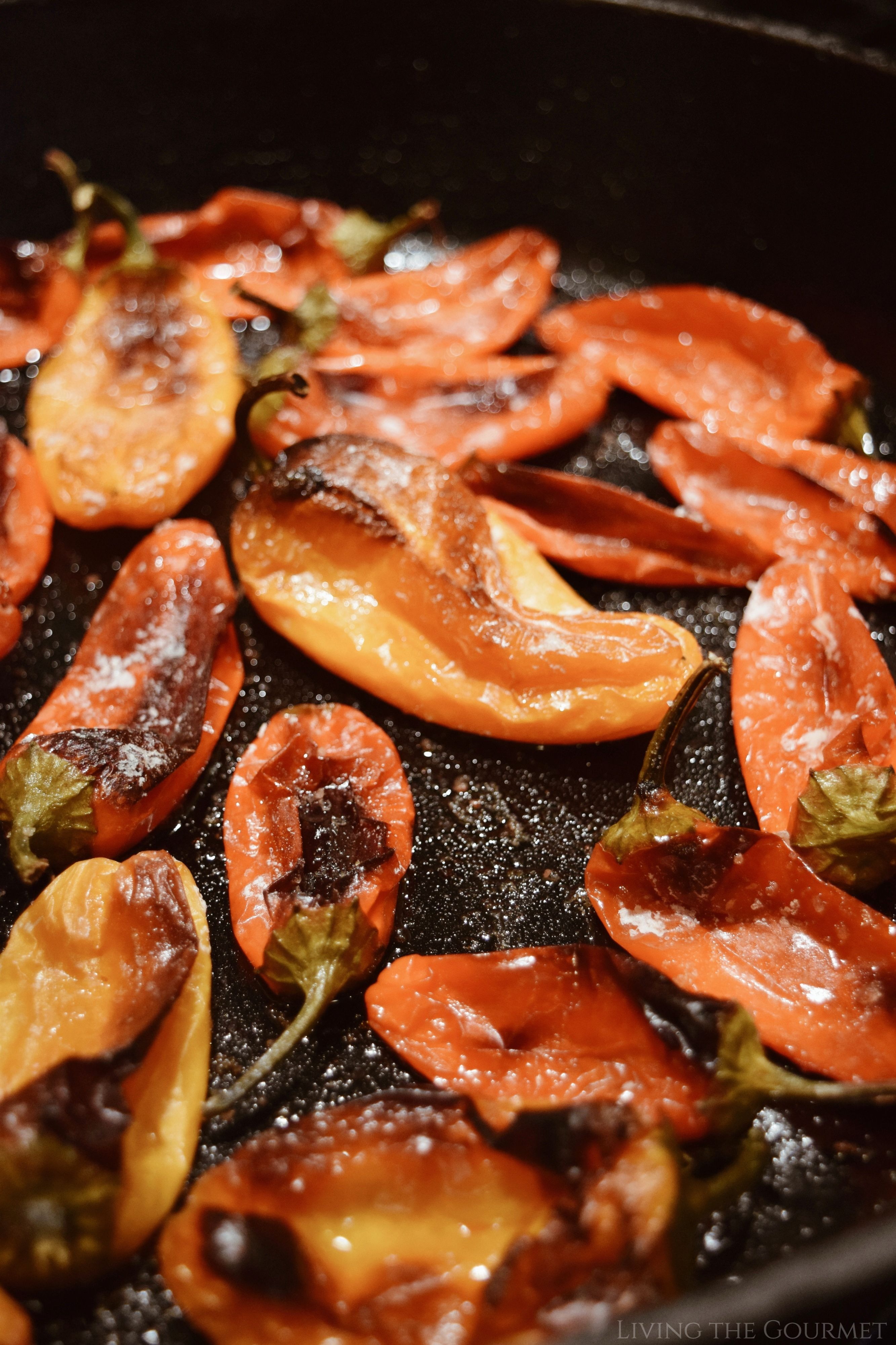 While the chicken roasts, we're going to prepare the baby peppers. Simply line the peppers on a cast iron frying pan – dry – and then sprinkle with sea salt and just a dash of olive oil. Bake for about forty minutes. Be careful on removing them from the pan as they will be quite fragile and you want them intact for serving with the chicken.
Print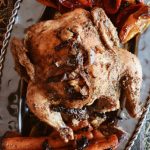 Roast Chicken with Blistered Poivrons
---
Author:

Total Time:

1 hour 30 minutes

Yield:

1

whole chicken

1

x
4

lb. whole chicken

3

–

4

whole carrots

2

stalks whole celery – halved

3

cloves garlic – whole

1

onion – sliced
For the Rub:
2 tsp

. sea salt

1 tsp

. ground coriander

1 ½ tsp

. dried oregano

1 tsp

. ground turmeric

¼ tsp

. ground black pepper

3

tbs. olive oil
For the Poivrons:
2

dozen poivrons (sweet mini peppers)
Olive oil for drizzling
Sea Salt
---
Instructions
For the Chicken:
Combine all of the ingredients for the rub and massage it into the chicken skin.
Lay the cleaned carrots, cloves of garlic, onion slices and celery at the bottom of a large cast iron frying pan.
Place the chicken on the lined veggie rack.
Preheat Oven 350 degrees F.
Bake the chicken for 1 ½ or until the chicken is a beautiful golden color and the juices run clear.
Note: About a half hour before the chicken is ready to come out of the oven add a cup of water to the bottom of the pan to create a nice ajous for the chicken.
For the Poivrons:
Pre-heat Oven at 350 degrees F.
Line the peppers in a large cast iron frying pan.
Sprinkle the peppers with sea salt and a drizzle of olive oil.
Bake 40 – 45 minutes or until the pepper wilt and reach a beautiful char.
Carefully remove from the pan with a spatula, since the peppers will be fragile.
Prep Time:

15 minutes

Cook Time:

1 hour
Recipe Card powered by
And just like that, you've got a classic weekend roast chicken.
Enjoy with Love!
1