This post is sponsored by Everywhere Agency on behalf of FoodSaver®; however, all thoughts and opinions expressed are my own.
We're spicing things up in the kitchen today with Herb Marinated Sirloin Steaks, but that's not even the best part. We've prepared our steaks with the Sous-Vide, a French technique that will guarantee you a perfect dish every time!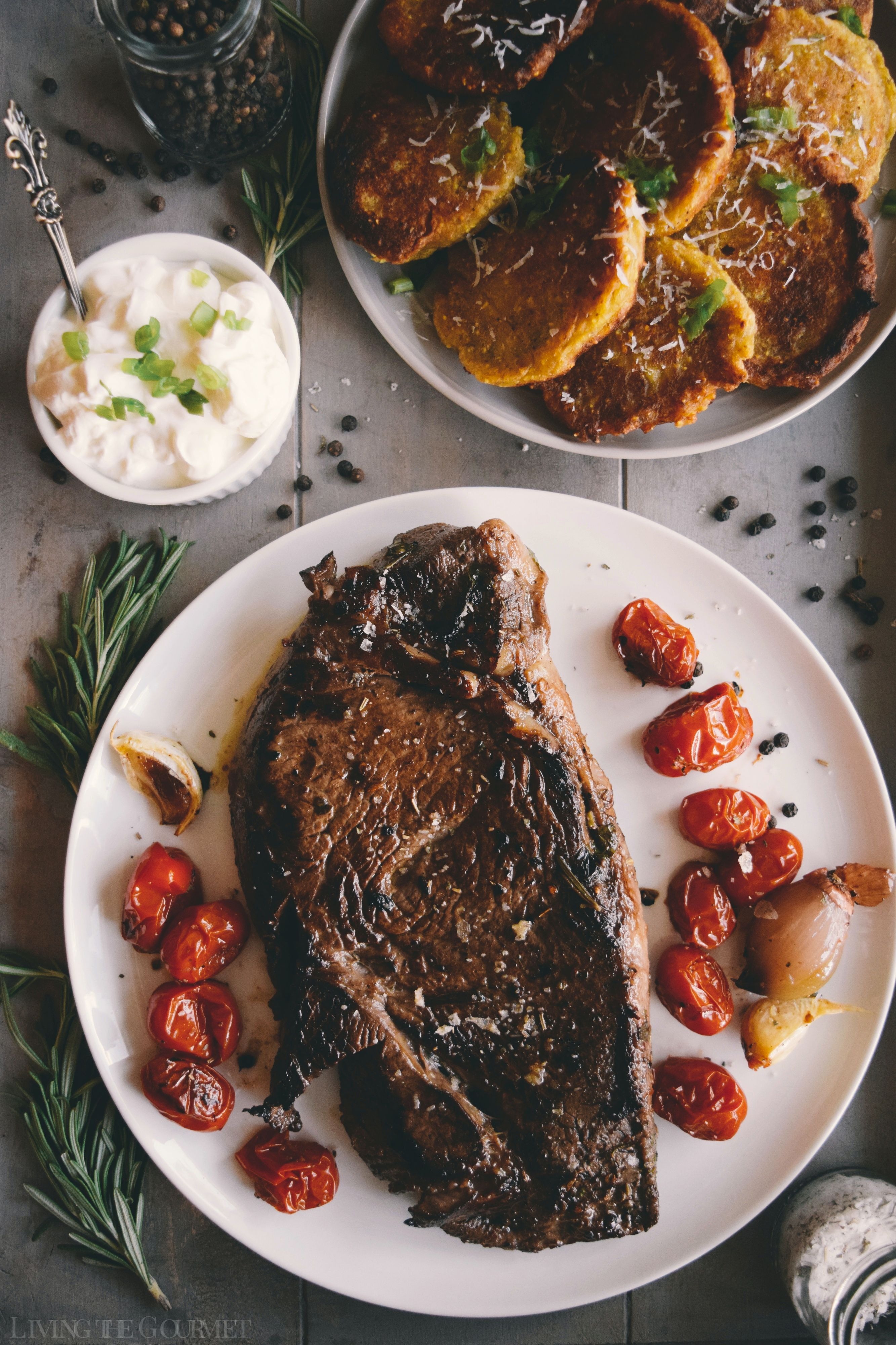 It wasn't long after I turned my original blog into the site you're visiting today that I watched the movie 'Burnt,' in which Bradly Cooper plays a veteran master chef looking to make a comeback after a long, self-imposed hiatus. Upon his return to cooking, he finds that the industry, and people's taste, have changed, and ultimately a large part of the plot revolves around him adapting to those changes.
In one scene, he scoffs at the idea of preparing vacuum sealed food, dismissing it as sci-fi nonsense in favor of his more traditional, and less-efficient, cooking methods. Later in the movie, the chef who originally suggested using the machine is proven right – that vacuum-sealing is a modern kitchen necessity – and thus, it becomes a staple in the kitchen of Cooper's character.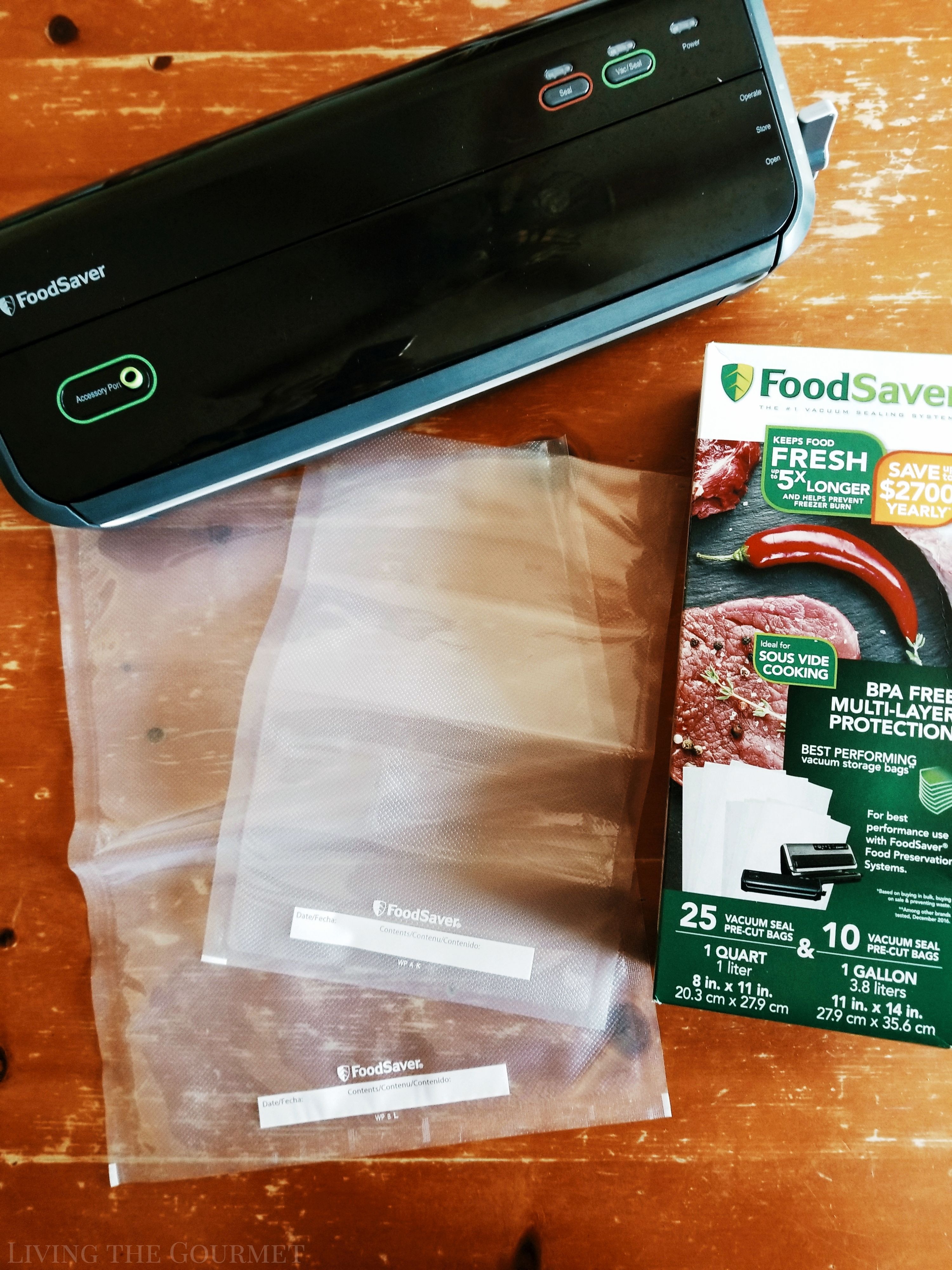 The more I work on Living the Gourmet, the more and more I relate to that movie.
You see, I just recently relived a similar experience myself in preparing this post. To prepare today's feature, my daughter ordered a sous-vide machine to pair with the FoodSaver Sous-Vide Vacuum Seal Bags and the FM2000 Vacuum Sealing System, which we're featuring today. When the sous-vide arrived, I'll admit that my reaction was almost precisely the same as Cooper's in Burnt. After taking a single glance at the machine, which features bright blue signal lights like something out of A Space Odyssey, a completely wireless interface, and more programmable features than I can even remember, I asked my daughter point-blank "What is this sci-fi gadget and why do I need it?"
Her response ran along the lines of "Watch and learn, we've needed one of these for a while."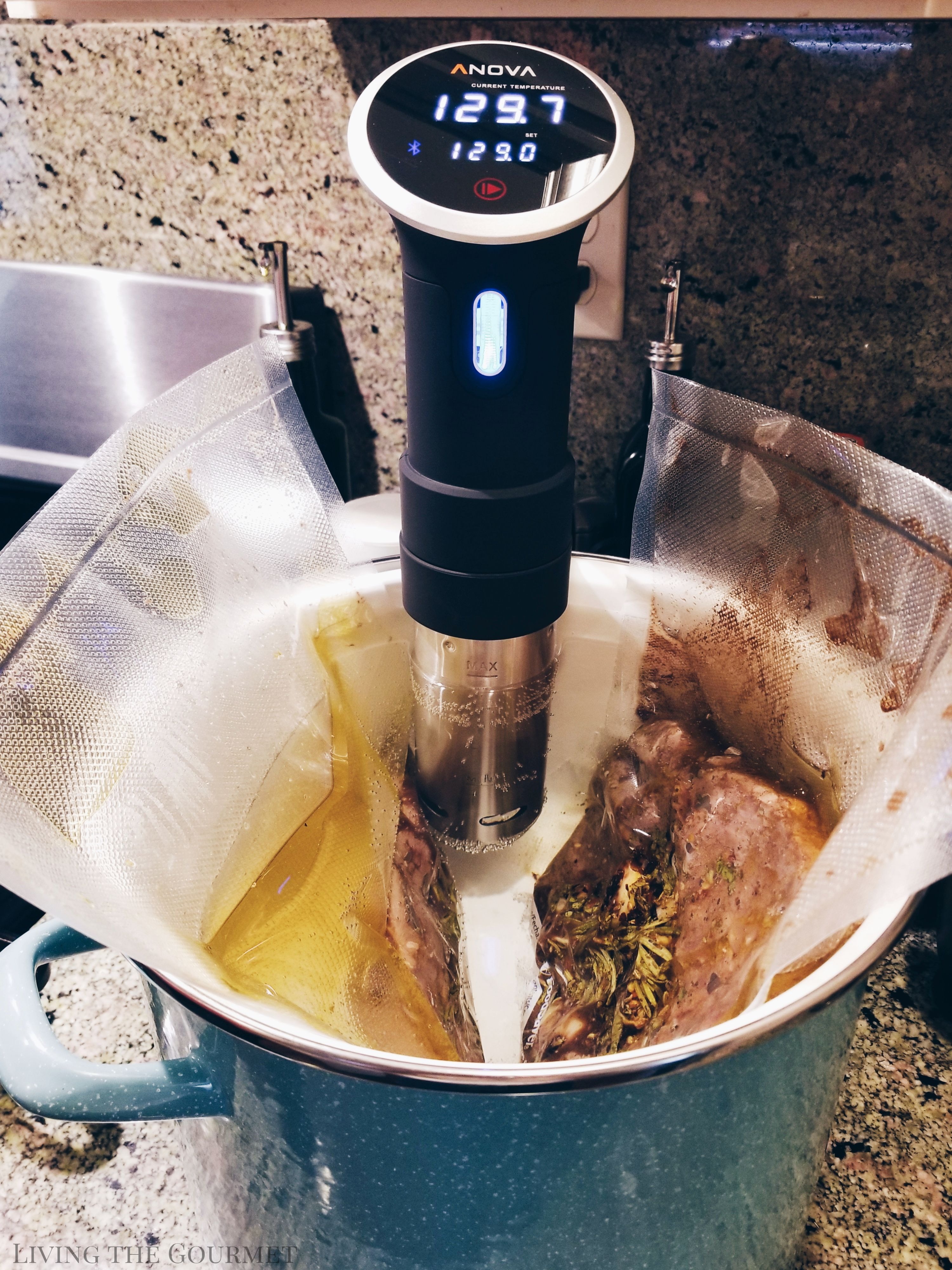 Naturally, that brings us to today's recipe – Herb Marinated Sirloin Steaks.
The night before the machine arrived, my daughter had prepared the steaks in FoodSaver Sous-Vide Vacuum Seal Bags using the FM2000 Vacuum Sealing System with a marinade – this would not only seal the steaks in with the flavors of the marinade, but it would also allow the steaks we didn't use to remain fresh up to around five times longer. In other words, prepping ahead just became wildly easier, and more efficient. On a side note, pretty much anything can be stored away in these vacuum sealed bags – think veggies, salmon fillets, chicken cutlets, pretty much anything you want to store for later.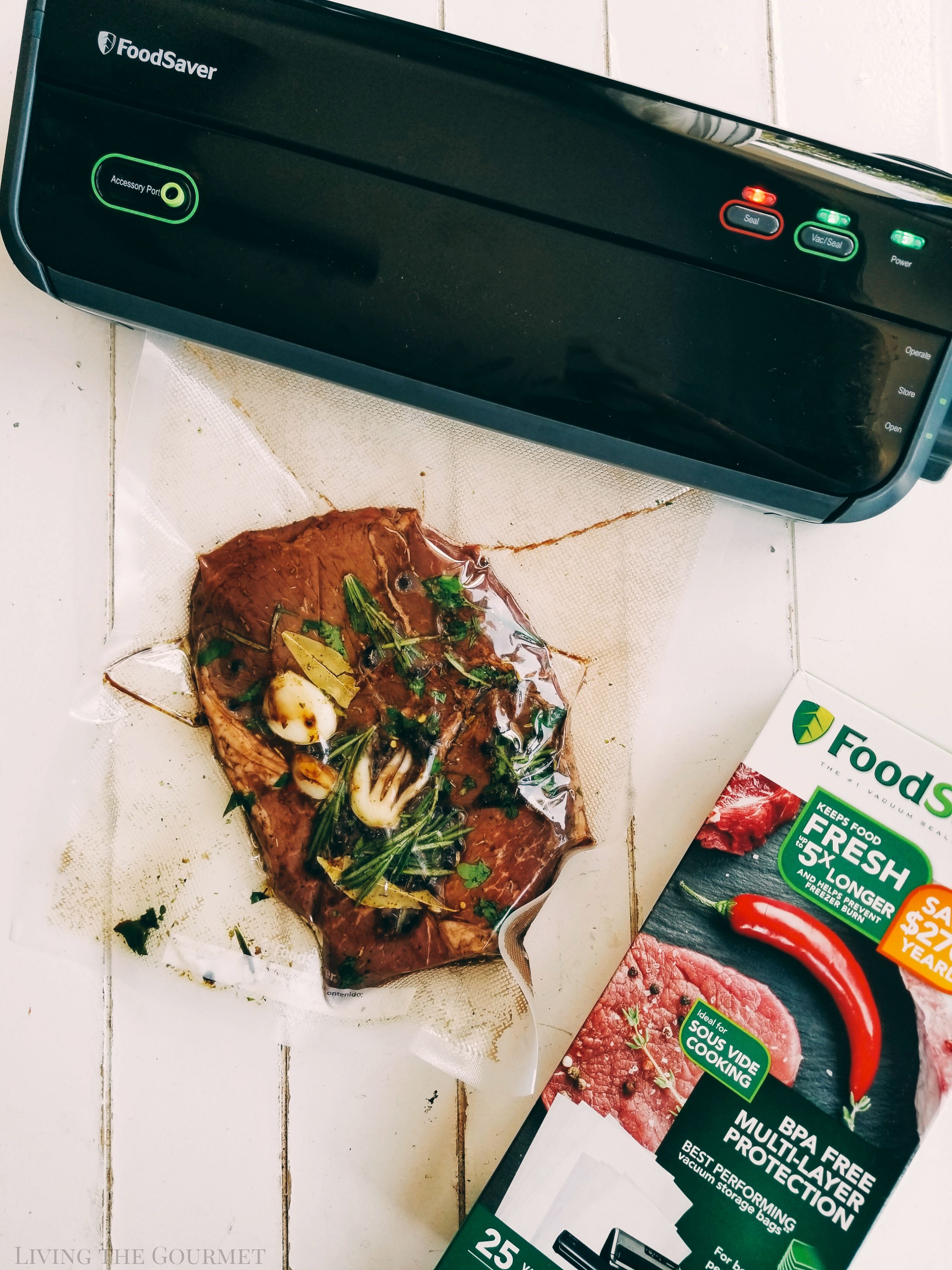 The marinade for today's steaks used a base of olive oil and balsamic vinegar, with about six cloves of garlic (or roughly a whole medium head), dried oregano, fennel seeds, peppercorns, a generous helping of sea salt, some red pepper flakes, bay leaves, and a sprig of fresh rosemary. Once that was securely in the bag with the steak, she sealed it using the FM2000, and then she set them in the fridge to marinate overnight.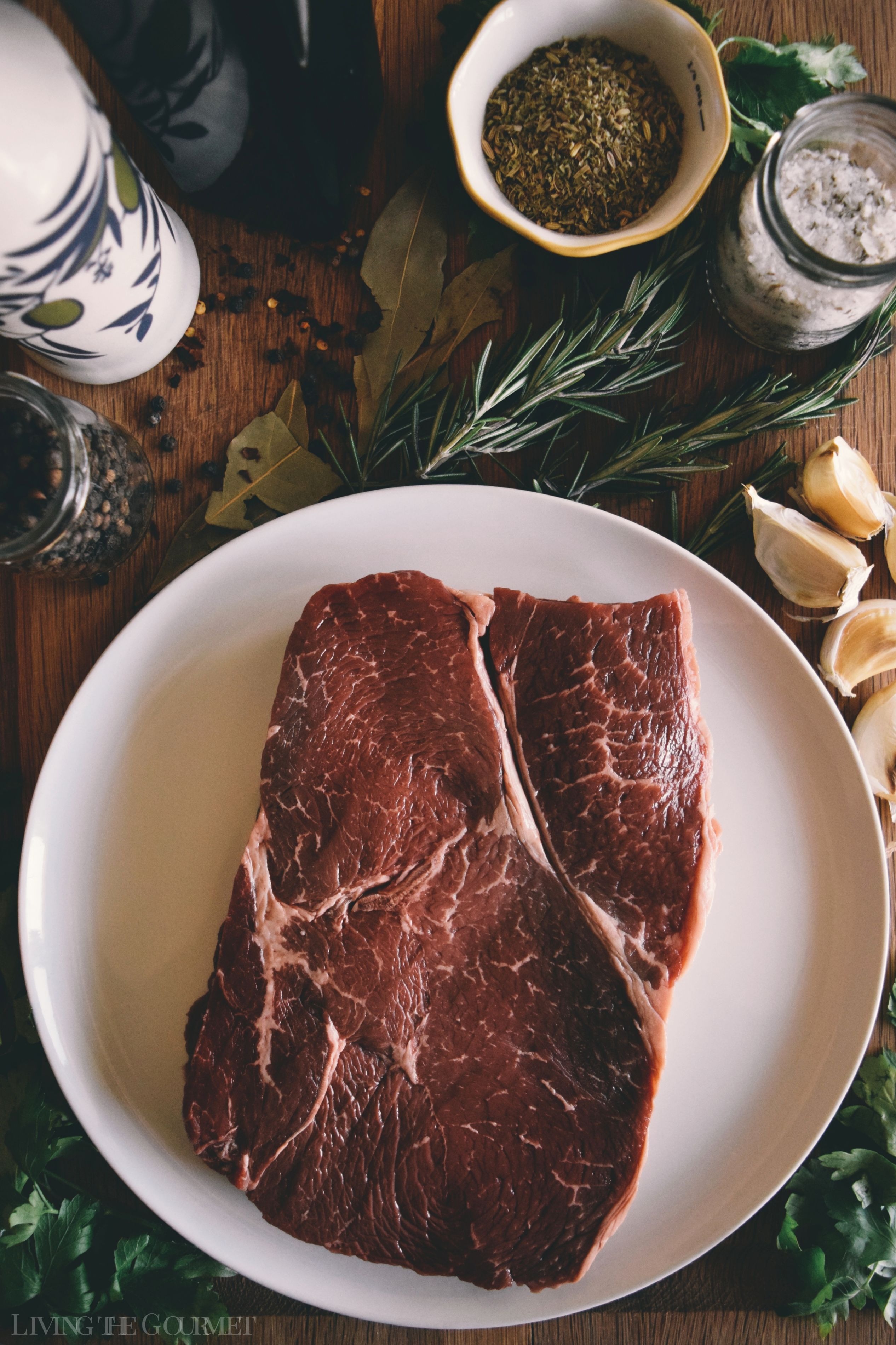 Now, again, we could have left these steaks in the fridge or freezer for around five-times the normal storage time, letting them marinade all the while thanks to the bags.
Now, the way the sous-vide machine works is pretty simple, you just set the machine upright in a pot of water as pictured, set the vacuum sealed steaks in the water, and let them 'cook' for about an hour. If you're taking the steaks out of the freezer, no defrosting is required since the bags are durable enough to go straight into the hot water bath – yes, these are also microwave safe if you are so inclined. On the subject of durability…these bags are quite tough, well able to resist punctures and tears, so no need to worry about the 'rigors' of the prolonged storage for which they are designed.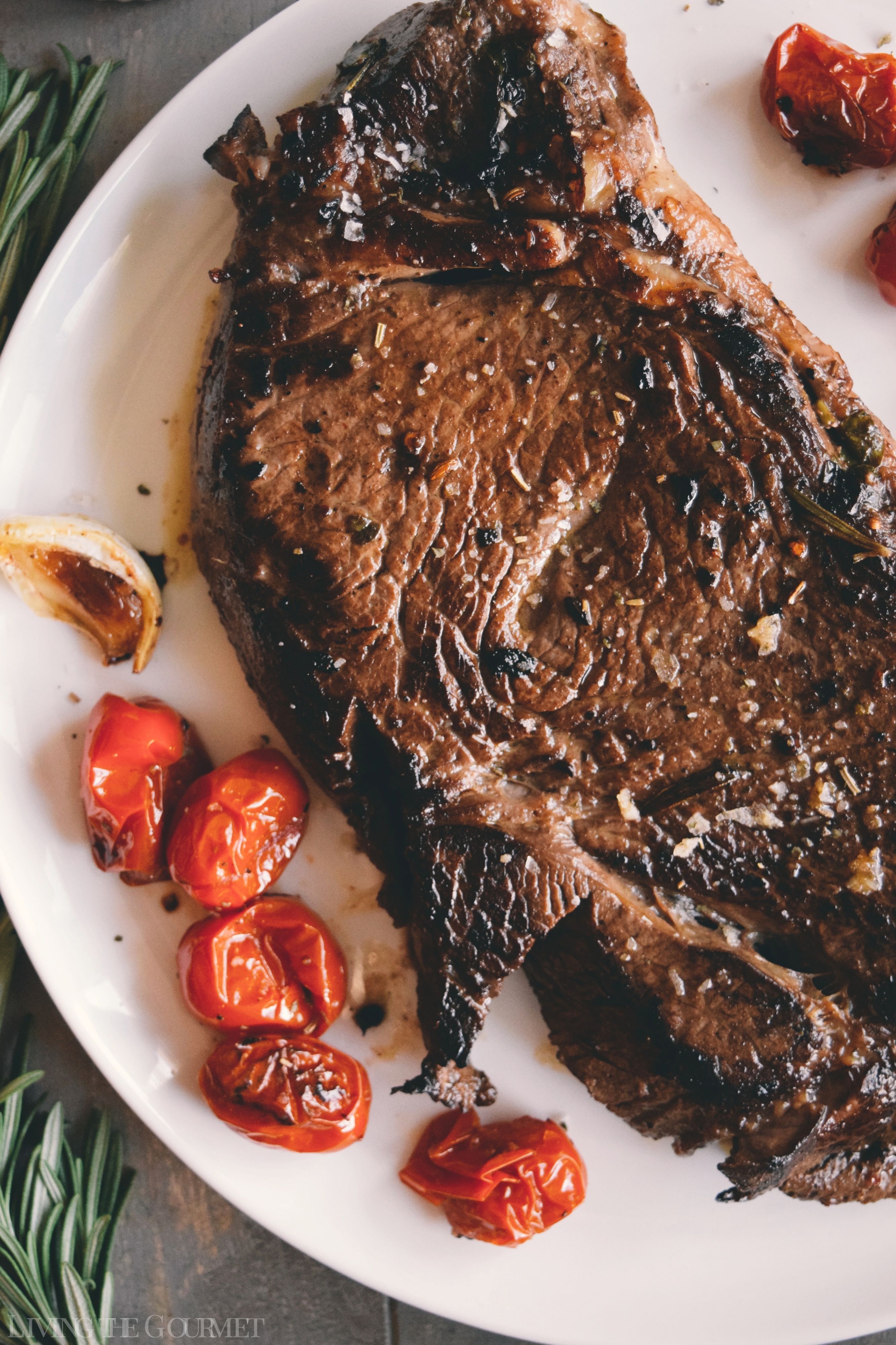 After about an hour in the sous-vide, simply take the steaks out of the bags, grill them briefly on the griddle to achieve a nice char, and you're good to go, and just like that you'll have yourself some delicious steaks. With things like veggies or salmon steaks etc., you can cook those fully using the sous-vide.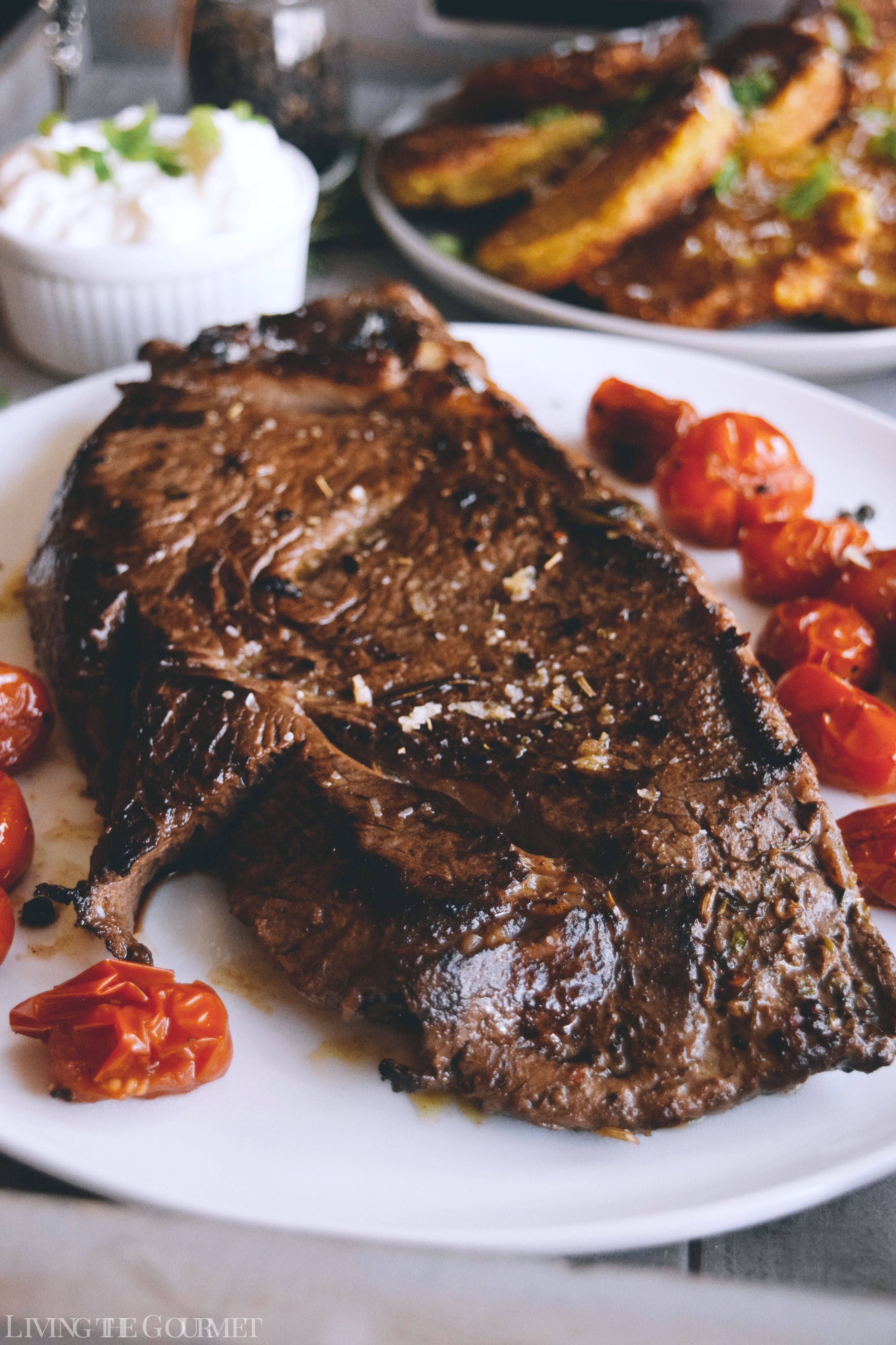 Living the Gourmet
Yields 2 sirloin steaks
Herb Marinated Sirloin Steaks
10 minPrep Time
1 hrCook Time
1 hr, 10 Total Time
5 based on 15 review(s)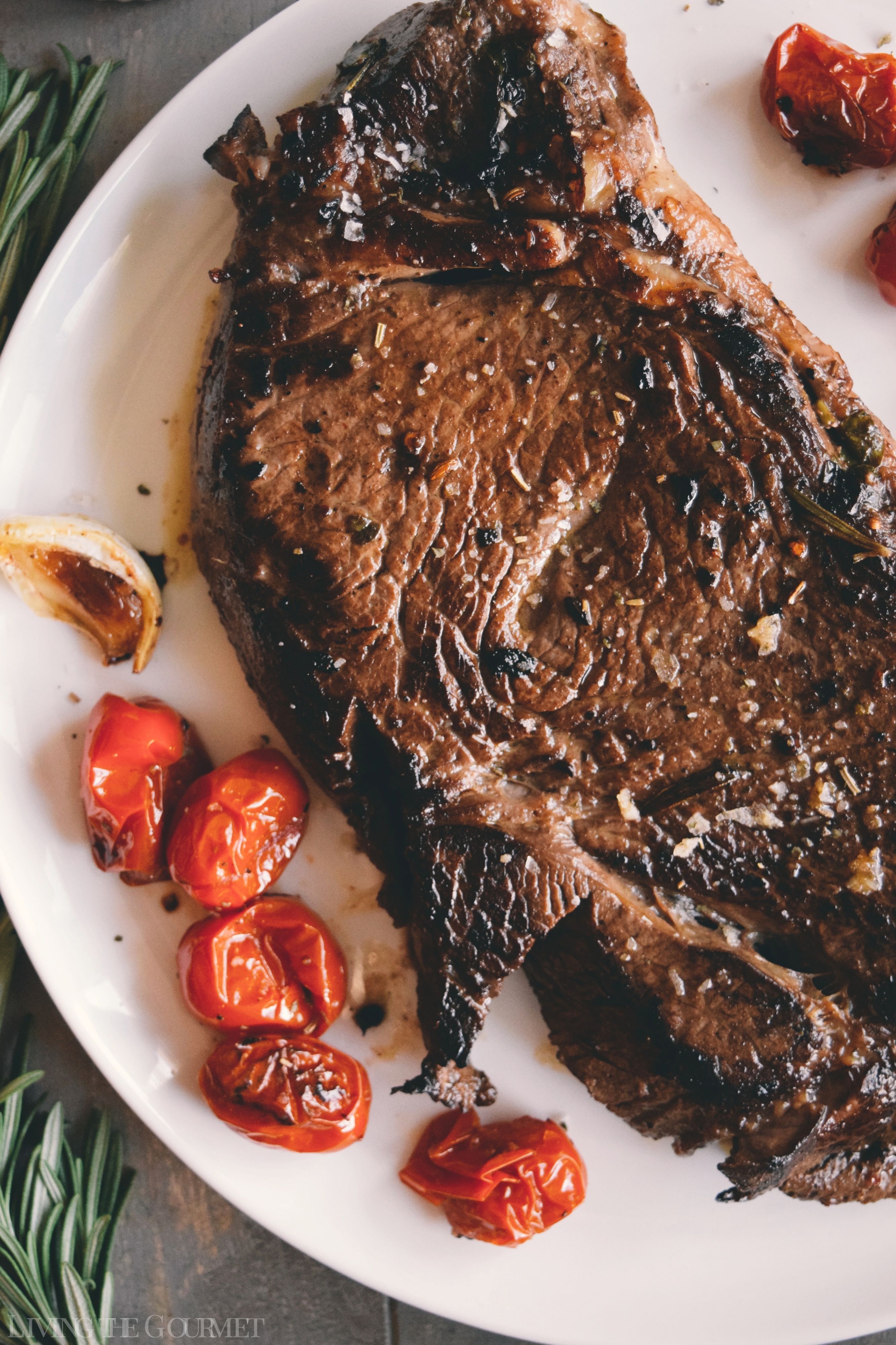 Ingredients
2 sirloin steaks
For the marinade:
½ cup extra virgin olive oil
¼ cup balsamic vinegar
Handful fresh parsley, chopped
6 cloves roasted garlic
1 tablespoon dried oregano
1 tablespoon fennel seeds
4 tablespoons pepper corns
1 tablespoon sea salt
2 teaspoons red pepper flakes
4 bay leaves
2 sprigs fresh rosemary
Instructions
Combine all ingredients for the marinade except for the rosemary sprigs, in a bowl and whisk to combine.
Place each steak in its own Food Saver bag and divide the marinade between each steak. Place a rosemary sprig on each steak. Follow the directions of your Food Saver to vacuum seal the steaks.
Store in the fridge to marinade or in the freezer for a ready-to-cook meal.
When you are ready to cook the steaks, follow the directions of your sous-vide for a flavorful, fresh Sirloin steak.
7.8.1.2
764
https://livingthegourmet.com/2018/07/herb-marinated-sirloin-steaks.html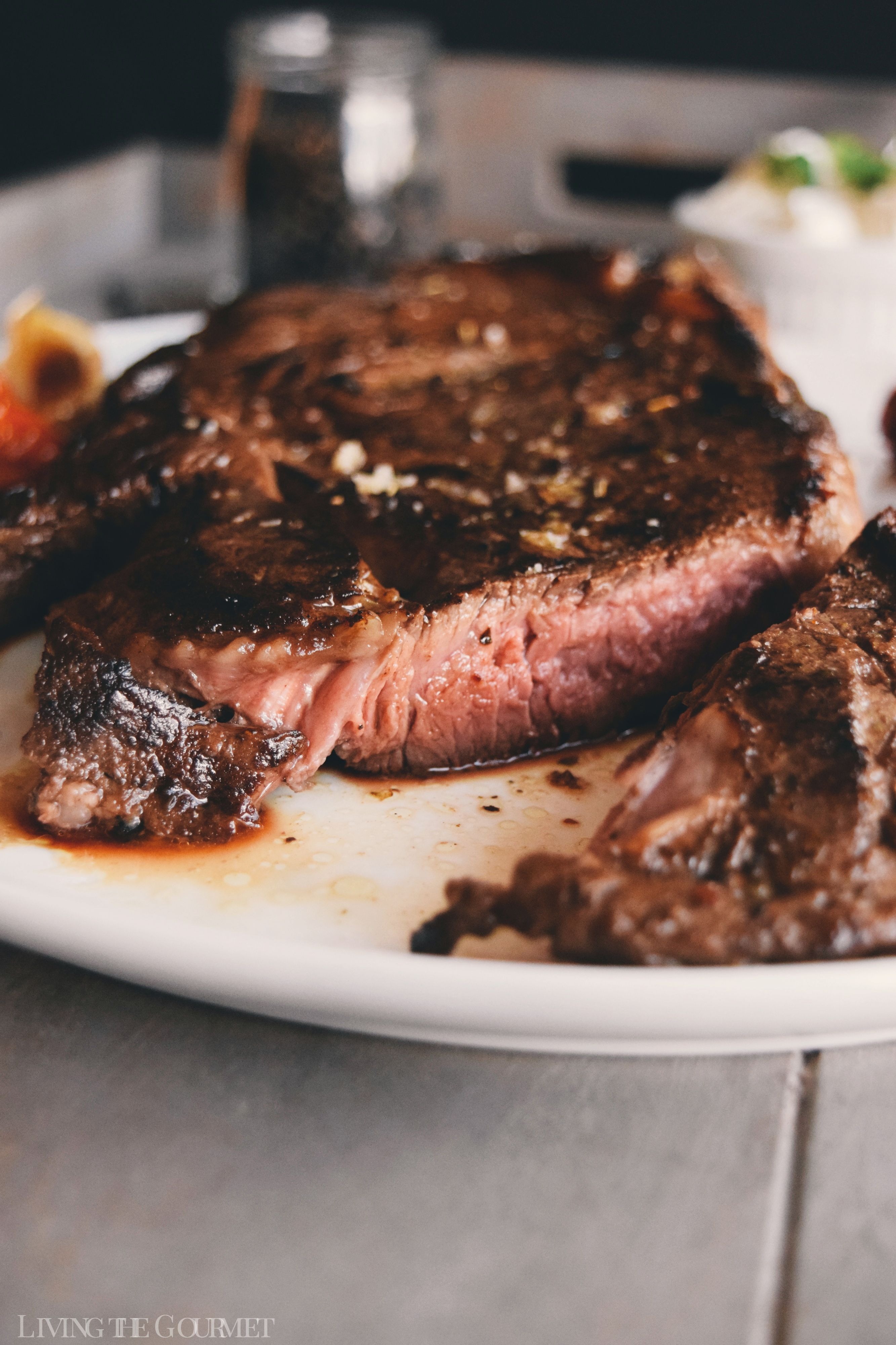 It was a perfect summer meal paired with some plantain cakes and blistered tomatoes with shallots and garlic, but more on that in a later post.
As for today, this self-styled gourmet had both learned the value of this particular kitchen appliance, while also learning a new cooking technique, and just like Cooper in Burnt, I'm thoroughly convinced.
Remember, you can purchase FoodSaver Sous-Vide Vacuum Seal Bags, as well as the FM2000 Vacuum Sealing System in-store or online at Target, and during the month of July you'll get 20% off on both products. So, what are you waiting for?
Enjoy with Love!
5