Today's post has been brought to you by La Crema Winery. All opinions expressed are my own. The follow message is intended for those 21+. Please enjoy responsibly.
Today we're reviewing a pair of bottles from the Sonoma Coast, courtesy of the La Crema Winery and pleased to welcome Tracey Shepos Cenami, chef and cheese guru at La Crema Winery.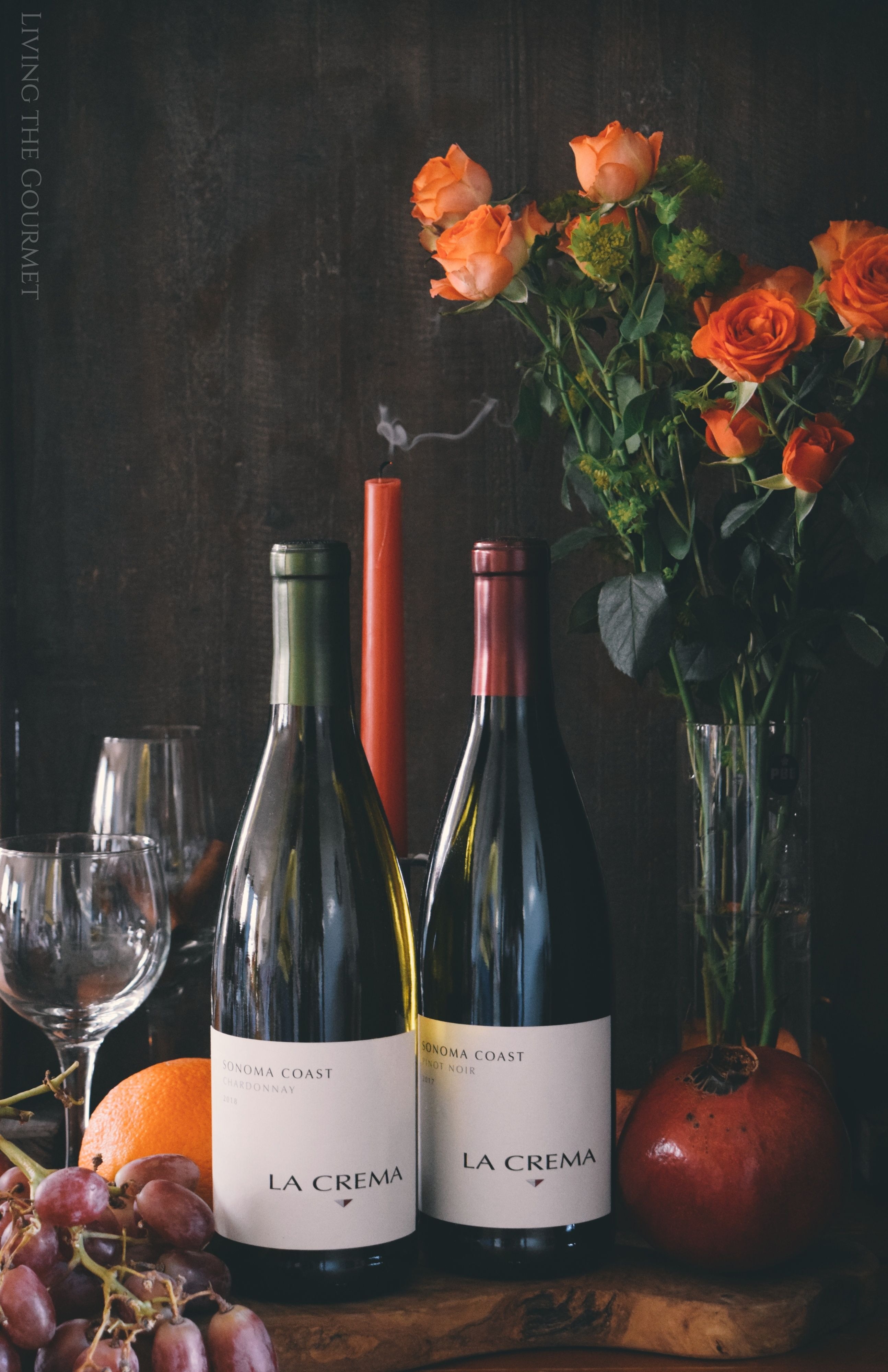 The Where Region – Sonoma Coast, California
California is, far and away, the single most important, profitable, and prolific wine region in all of the Americas, and Sonoma County, in turn, is – arguably – the single most important area within California. Sonoma County itself is divided into the sub-regions of Northern Sonoma, Sonoma Valley, and the Sonoma Coast, with each of these areas having their own AVA title and sub-AVAs (American Vinicultural Area).
A relative newcomer to the vinicultural scene, even by New World standards, the Sonoma Coast AVA was only created in in 1987, and is notable in that much of the area covered by this AVA is not actually coastal. In fact, if you're at all familiar with the microclimates of the area, you'll see that it straddles a fair number of different local terroirs or microclimates – one local grower described the AVA thusly, "We're mostly maritime in terms of climate, but definitely not strictly so."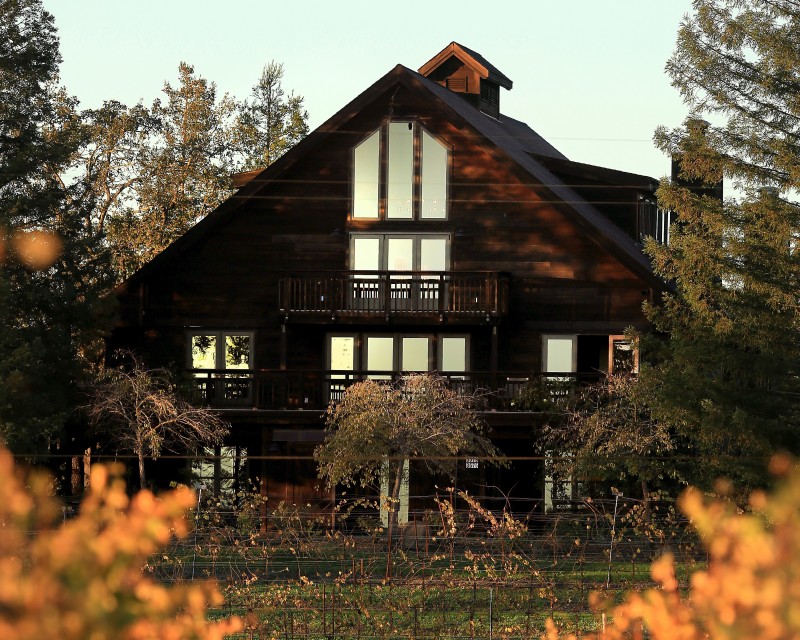 Being a 'mostly' maritime climate, the Sonoma Coast is noticeably cooler and damper than its counterparts, while the areas bordering the Pacific are foggy in the extreme. These attributes have led to varietals such as Pinot Noir and Chardonnay comprising the large majority of the grapes grown in the AVA, accounting for around seventy to eighty percent of all grapes in the region. However, praiseworthy incarnations of Syrah and Zinfandel also make an appearance.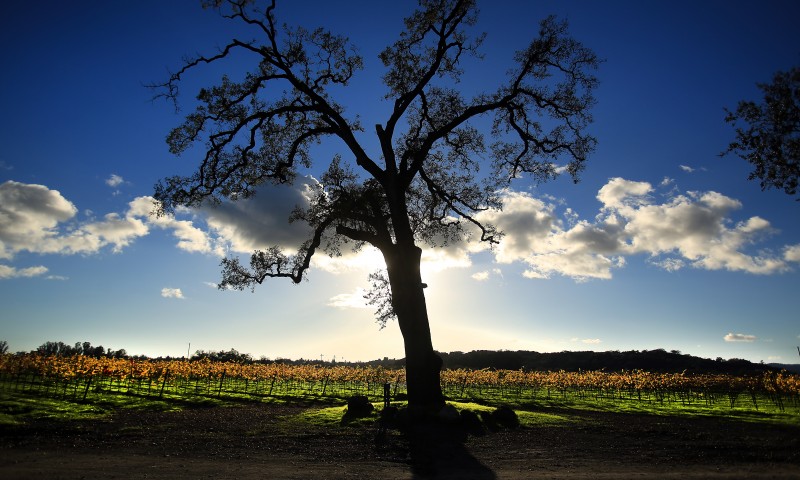 The Bottles – A Showcase
Up first, we'll be sampling a 2017 Pinot Noir.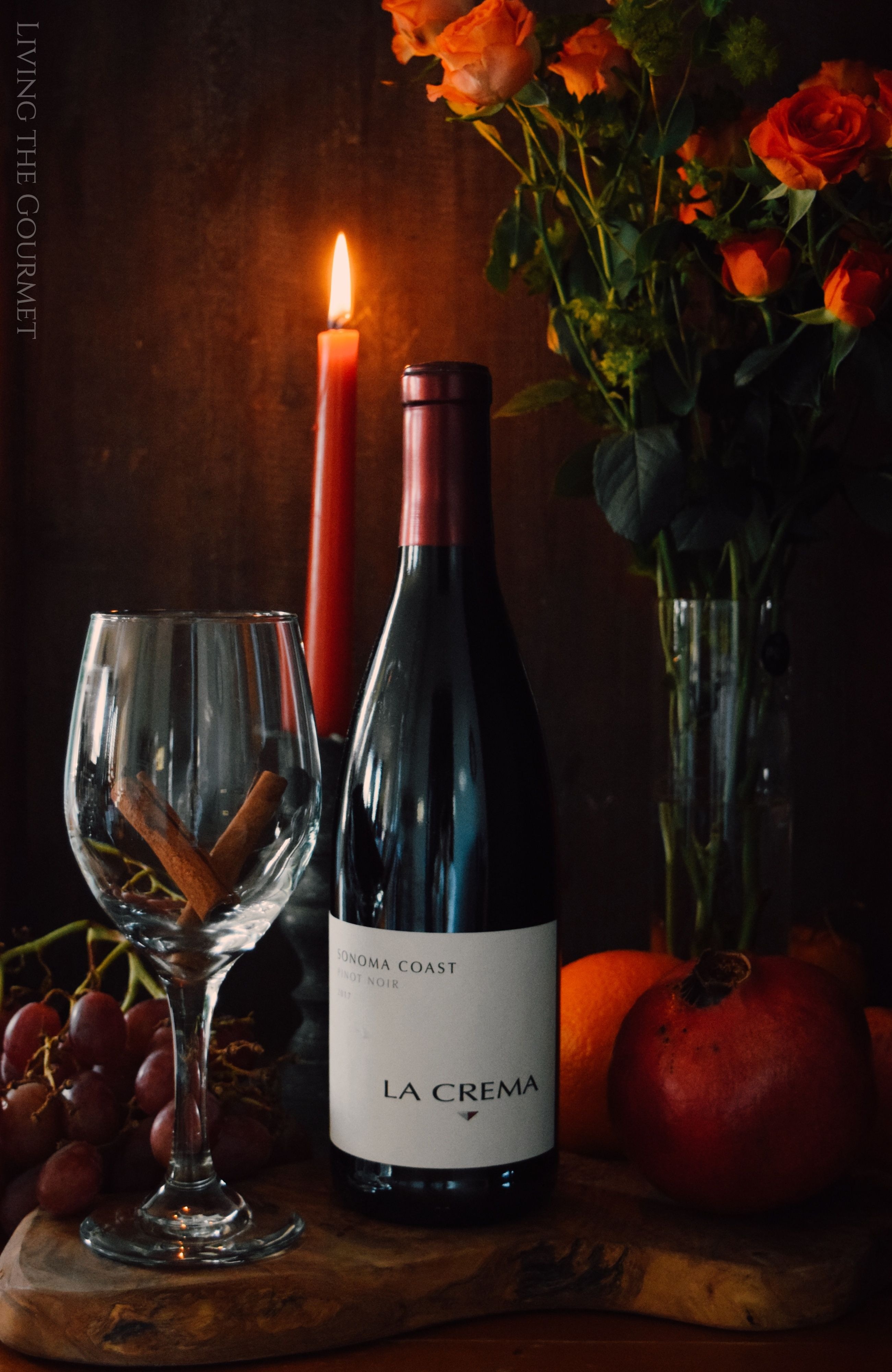 Next, we'll be tasting a 2018 Chardonnay.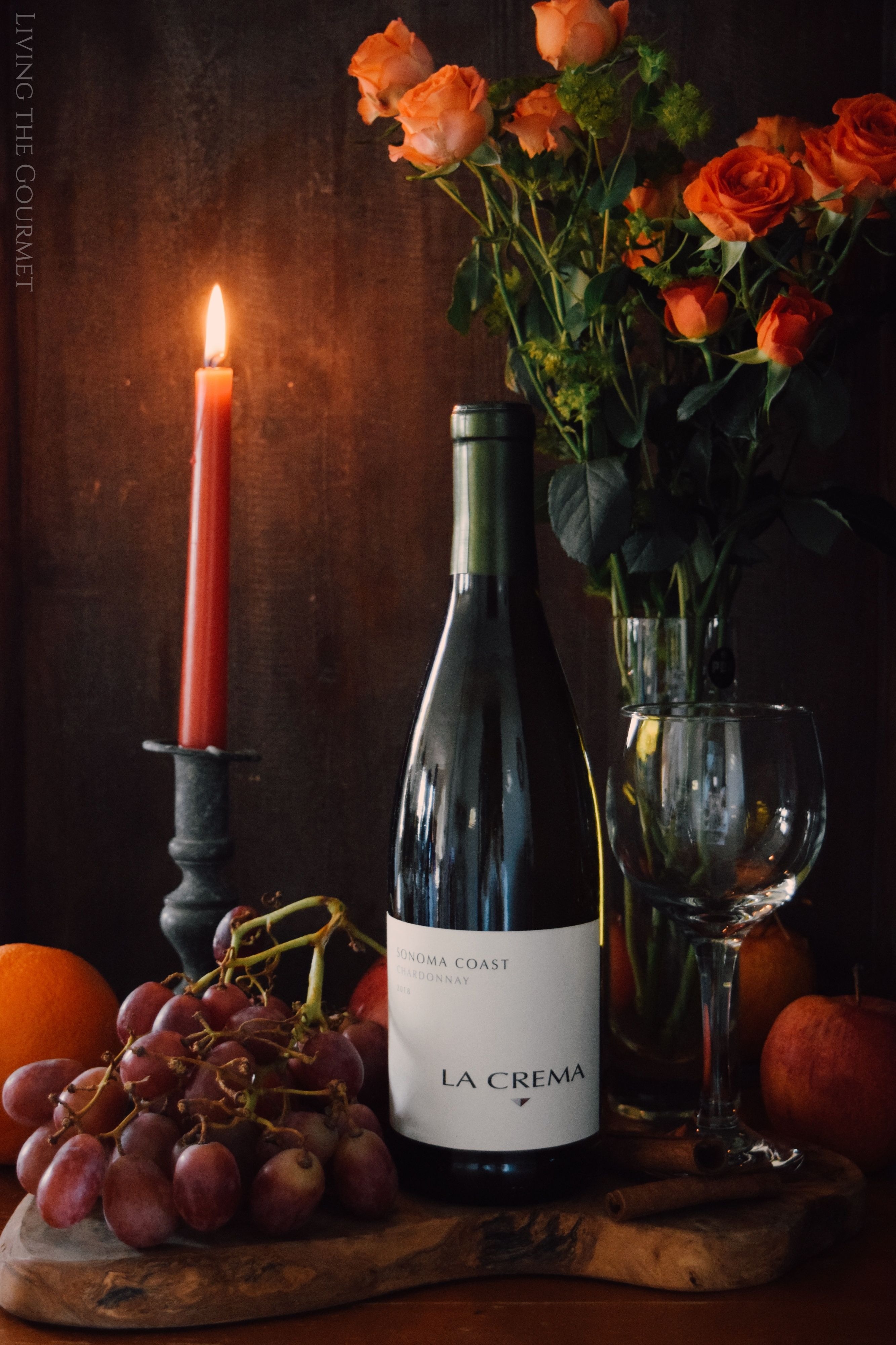 Aromatics and Tasting – The Review
The 2017 Pinot Noir introduces itself with smoky red fruit off the top of the glass, think of things like fresh pomegranate dusted with black pepper, or freshly sliced strawberries soaked in balsamic vinegar. Hints of oak or antique wood manifest deeper into the glass, and are a pleasant addition to the bouquet. On the palate, the smoky red fruit are immediate and dominate, with a vague hint of herbaciousness lingering somewhere in the background.
The 2018 Chardonnay opens with aromas of lemon zest and citrus rinds, framed in hints of bread crust and melted butter. White fruit pop in and out the bouquet, but are juicy and crisp when the manifest, lending the aromatics a very pleasant complexity. On the palate, the white fruit notes intensify and are lasting, but are tinged in just a hint of spice set over a foundation of dried citrus and butterscotch.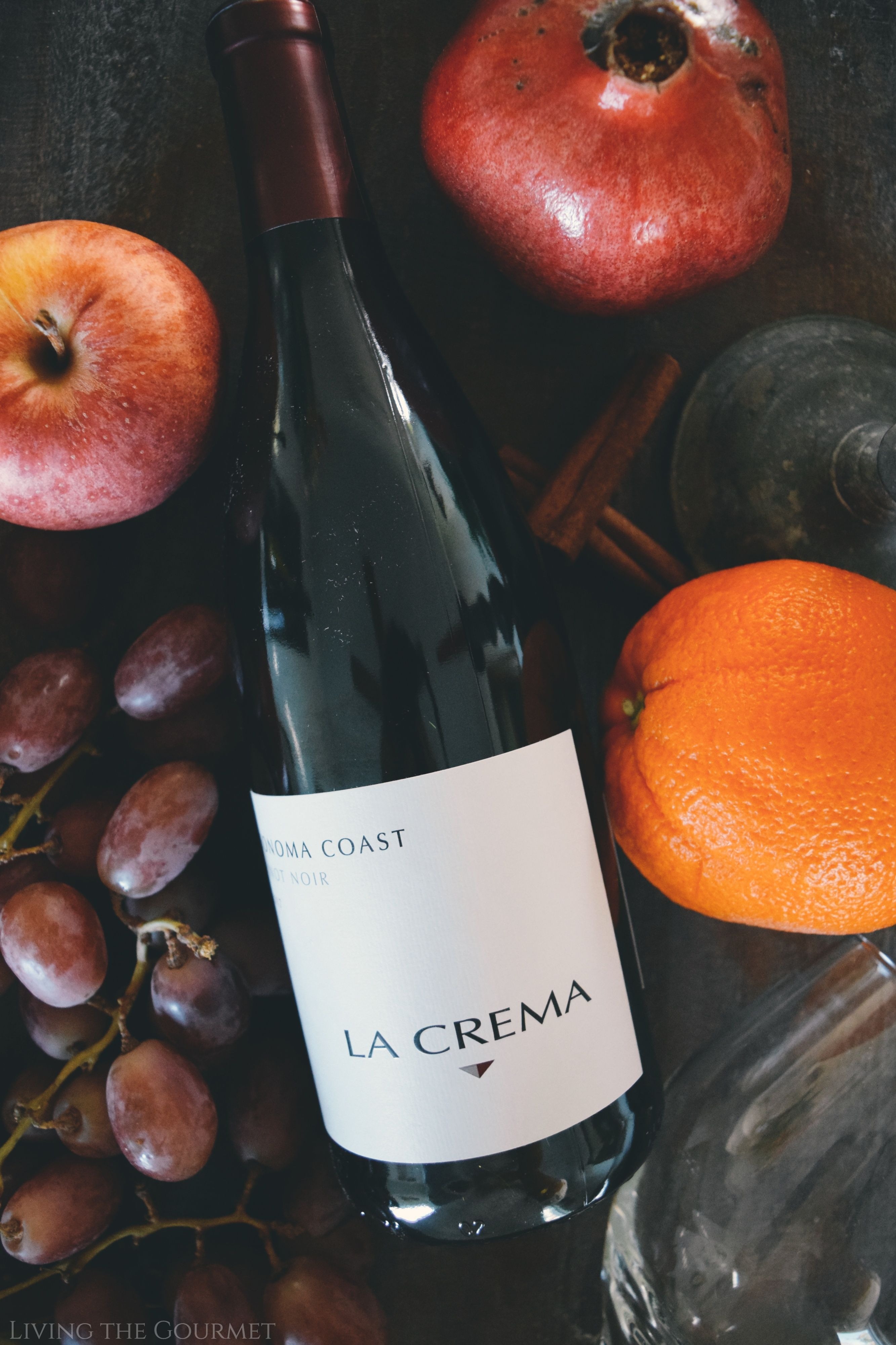 What to Eat – The Pairing
Tracy's tips when it comes to pairing comes down to three key elements:
Balance: "A pairing is meant to enhance the flavors and characteristics of the wine and cheese, not be overwhelmed by either."
Taste: "Obviously, I am doing a great disservice to both the cheese and the wine if I serve a pairing that doesn't taste good. My goal is to create tasty pairings that are memorable, inspire guests to try new things, and share their favorite pairings with their friends and family."
Texture & Weight: "How does the pairing feel on the palate? Is the cheese too rich for the wine? Does the wine overwhelm the cheese? It's important to create pairings that complement and enhance each other."
What to eat with the 2017 Pinot Noir: To my mind, this is not a 'big' or 'heavy' pinot, and so I would suggest fatty fish or salmon, something along the lines of salmon steaks prepared with garlic, fresh basil, ginger, capers, and jalapenos. Conversely, light pasta dishes would also work beautifully, you might also consider a light pasta dish, such a penne tossed with baby spinach, red pepper, fresh lemon, and pine nuts. Roast chicken and quail braised in an herbed red wine reduction with pearl onions would also work nicely.
Tracy says: "This Pinot Noir showcases red cherry, plum, pomegranate and sweet tobacco. The bold red fruits in the Pinot Noir pairs nicely with Vella Dry Jack, which highlights those great nutty, earthy flavor and excellent balance of salt. The structure of this cheese balances well without overpowering the intense layers of the wine."
What to eat with the 2018 Chardonnay: Lighter fish entrees, think white bodied fish, think light starters, and light pasta dishes. In terms of starters, think of antipasto boards featuring things like marinated cheese, toasted nuts, and light seafood starters, such as the board featured here.
Tracy says: "This wine is richly textured with balanced acidity that gives a long lasting finish. This wine is best paired with a creamy, rich and mouthwatering cheese like Cowgirl Creamery's Mt. Tam."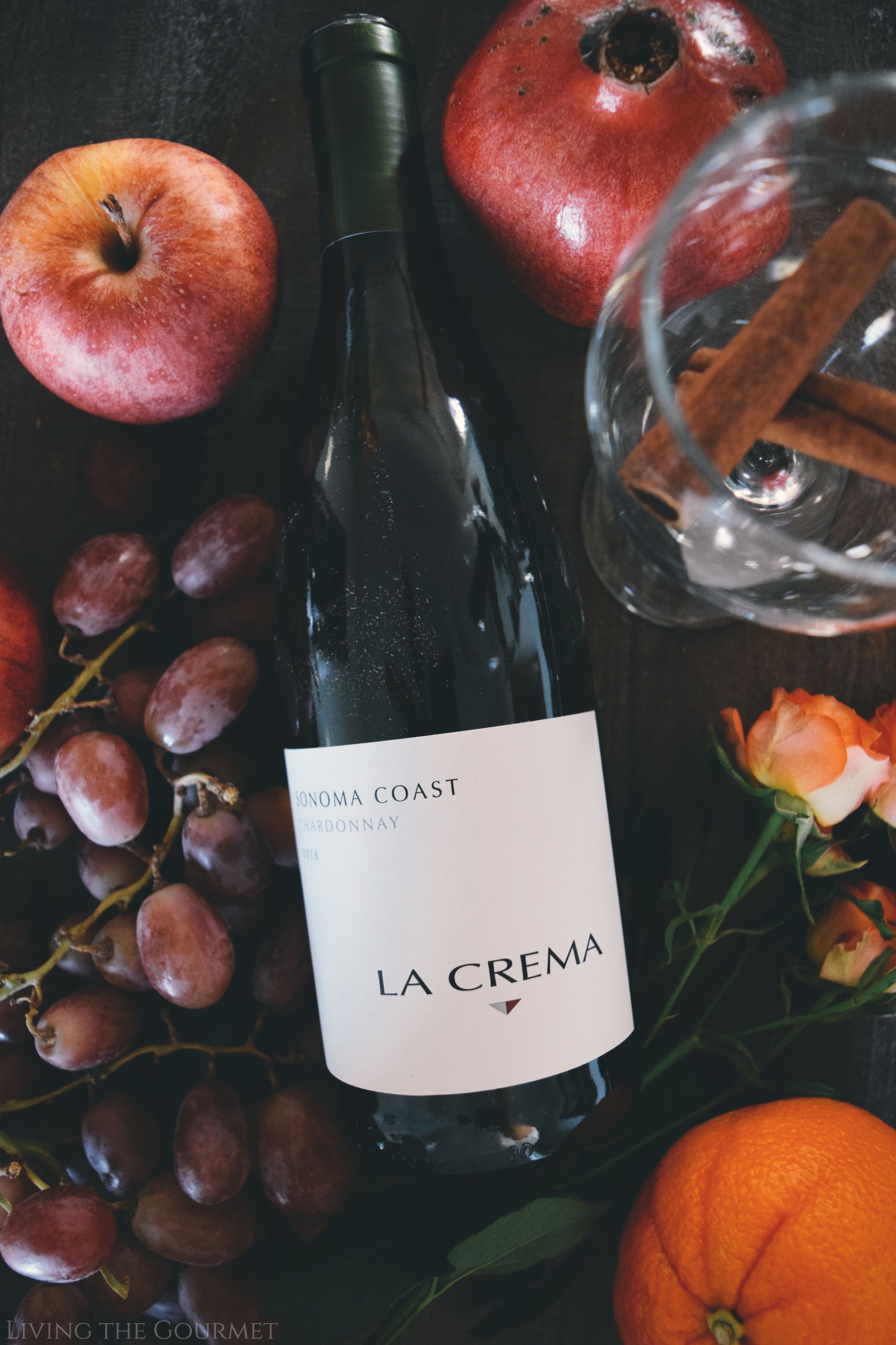 Have you Tried Them? Have you tried today's wine, or prepared any of pairings mentioned above? If so, we would love to hear from you! Give us a shout out on Instagram or Facebook with a picture of what you prepared, or let us know down below in the comments how it turned out! We can't wait to hear from you!
Cheers!
0