The following message has been sponsored by Fotor Photo Editor. All opinions expressed are my own.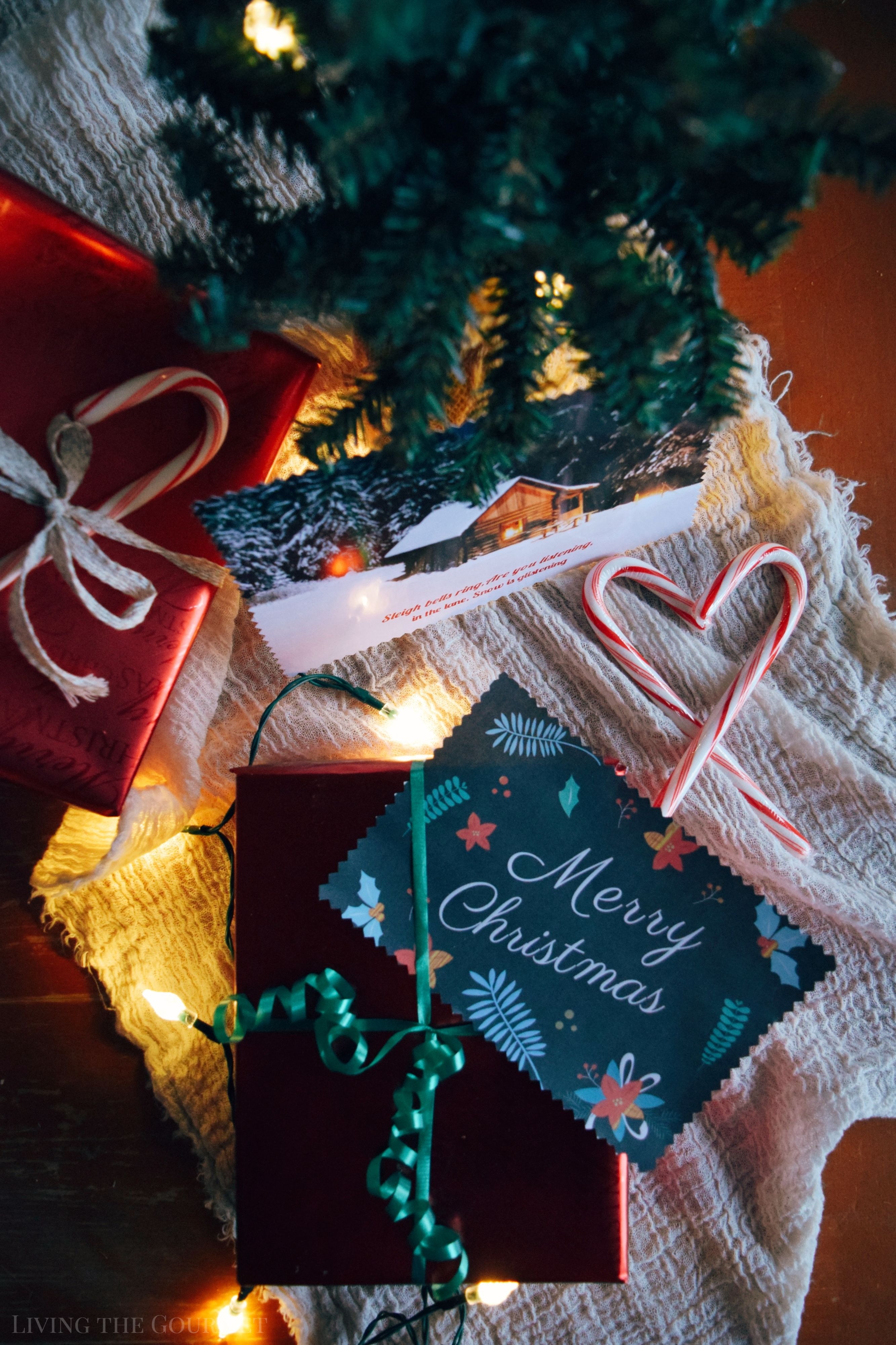 In the past, I've shared the process that goes into editing our photos here on Living the Gourmet, which you can go back and check out HERE and HERE. It's a detailed process, one that has taken more than just one post to cover the broad topic.
As some of you may know, I have been a long time user of Fotor, a free photo editing site that offers a variety of templates, stickers, fonts, and filters. There is an option to upgrade to Pro, however, and with that, you can unlock so much more than just filters, stickers, and templates for your photo editing needs.
For example, Fotor also generates a whole collection of printable cards and invites. Today, I'm going to show you how you take advantage of this awesome feature to help ease the stress of the holiday season by saving you time and money.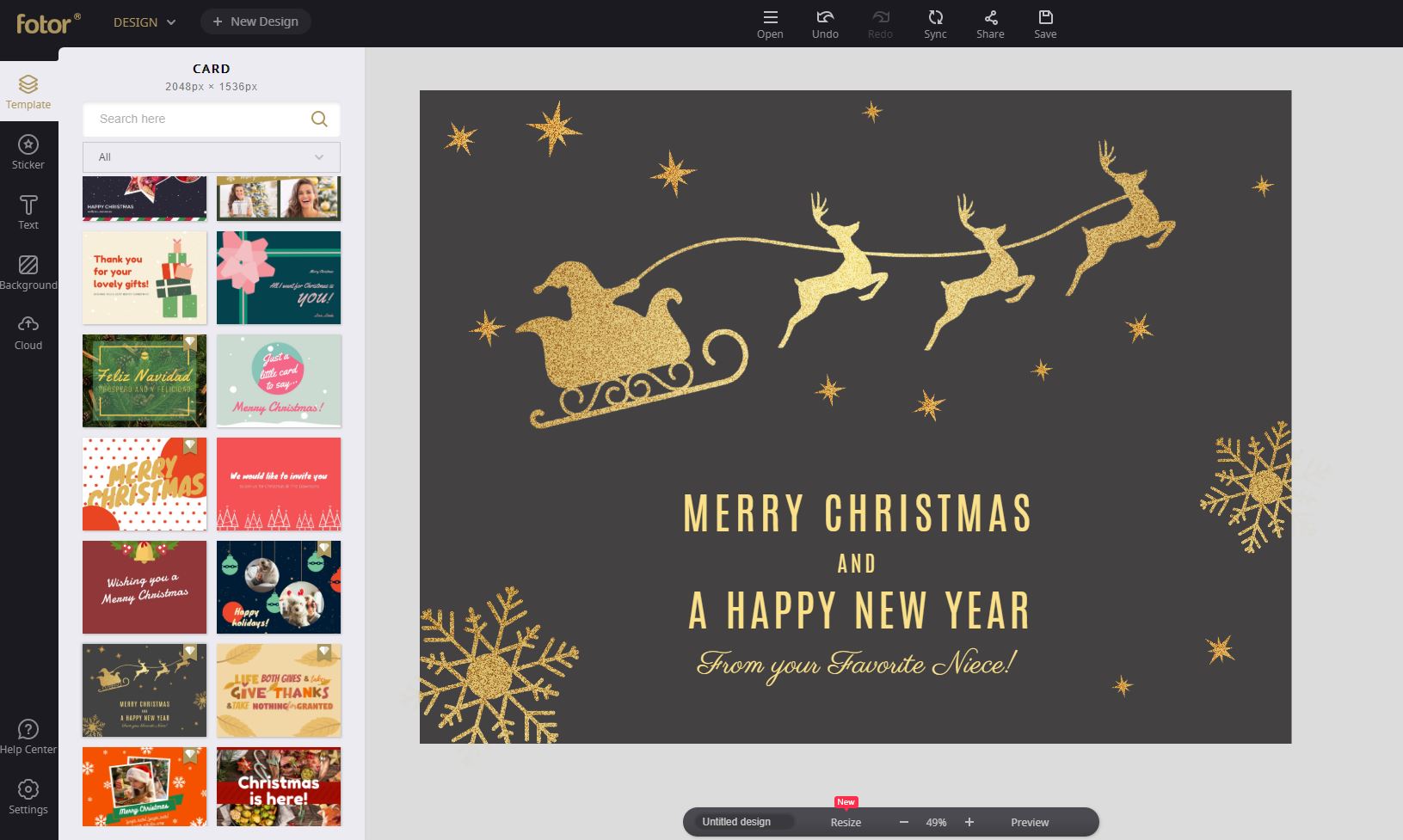 With Christmas nearly a week away (!) some of us, or maybe most of us, are still scrambling to coordinate holiday plans, find the perfect gifts, and dare I say, still decorate the tree and have yet to mail out Christmas cards…just me? Oh no? Well, I'm in good company then. 😉
Let's face it, it's not easy or practical to get the whole family together for a holiday photo. It's hard enough writing out all the cards (or printing) then not forgetting them on table to mail out.
That is why Fotor makes it super easy to find a festive design for your cards with a variety of pre-made templates that also allow you to easily edit them.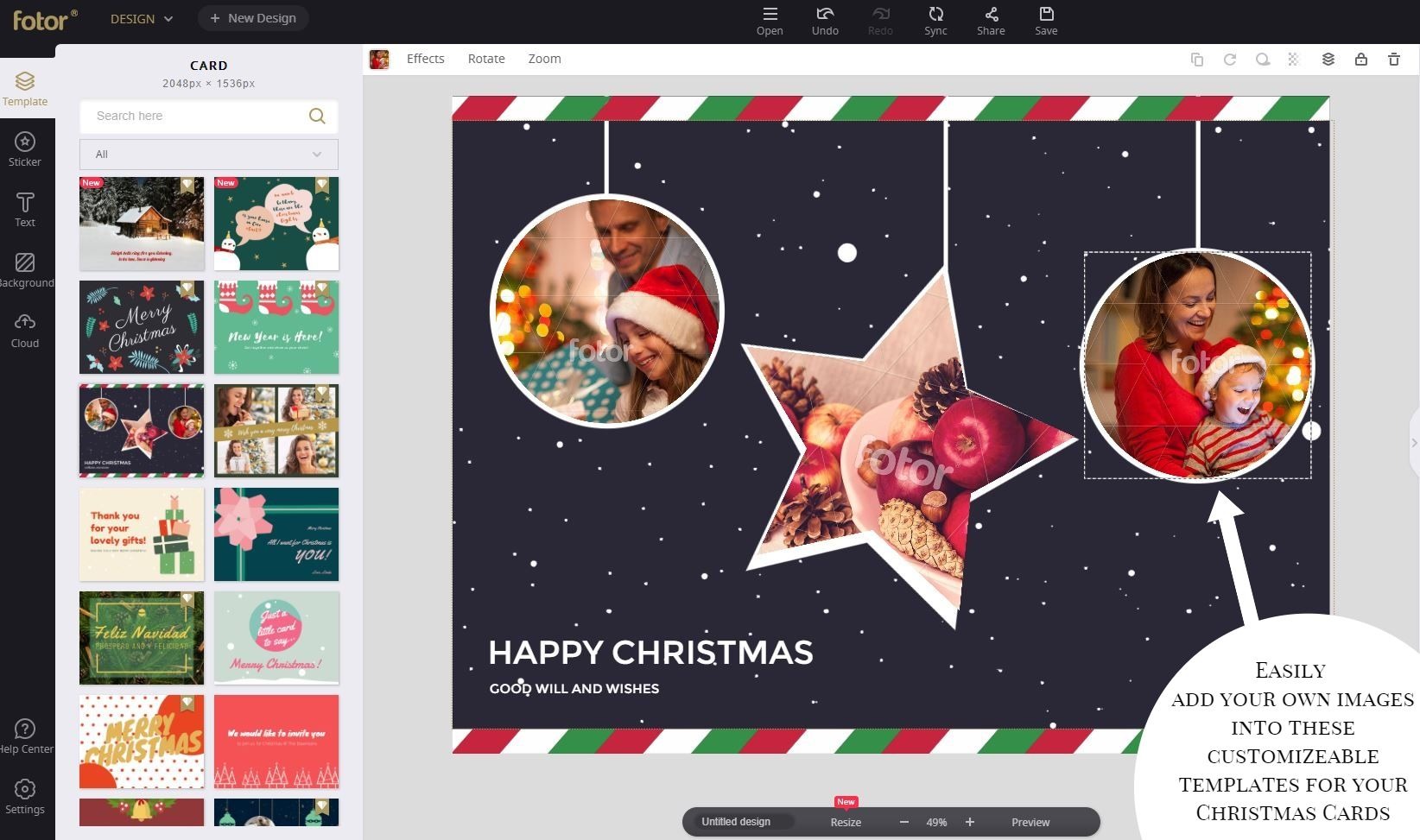 You can write out a personalized message, add stickers, and even add photos to the card. The best part is all you need to do is upload the image(s) you want to use and Fotor will do the rest for you. It's a simple drag and drop process. Then, just print and mail, or attach to your gift boxes. It couldn't get any easier.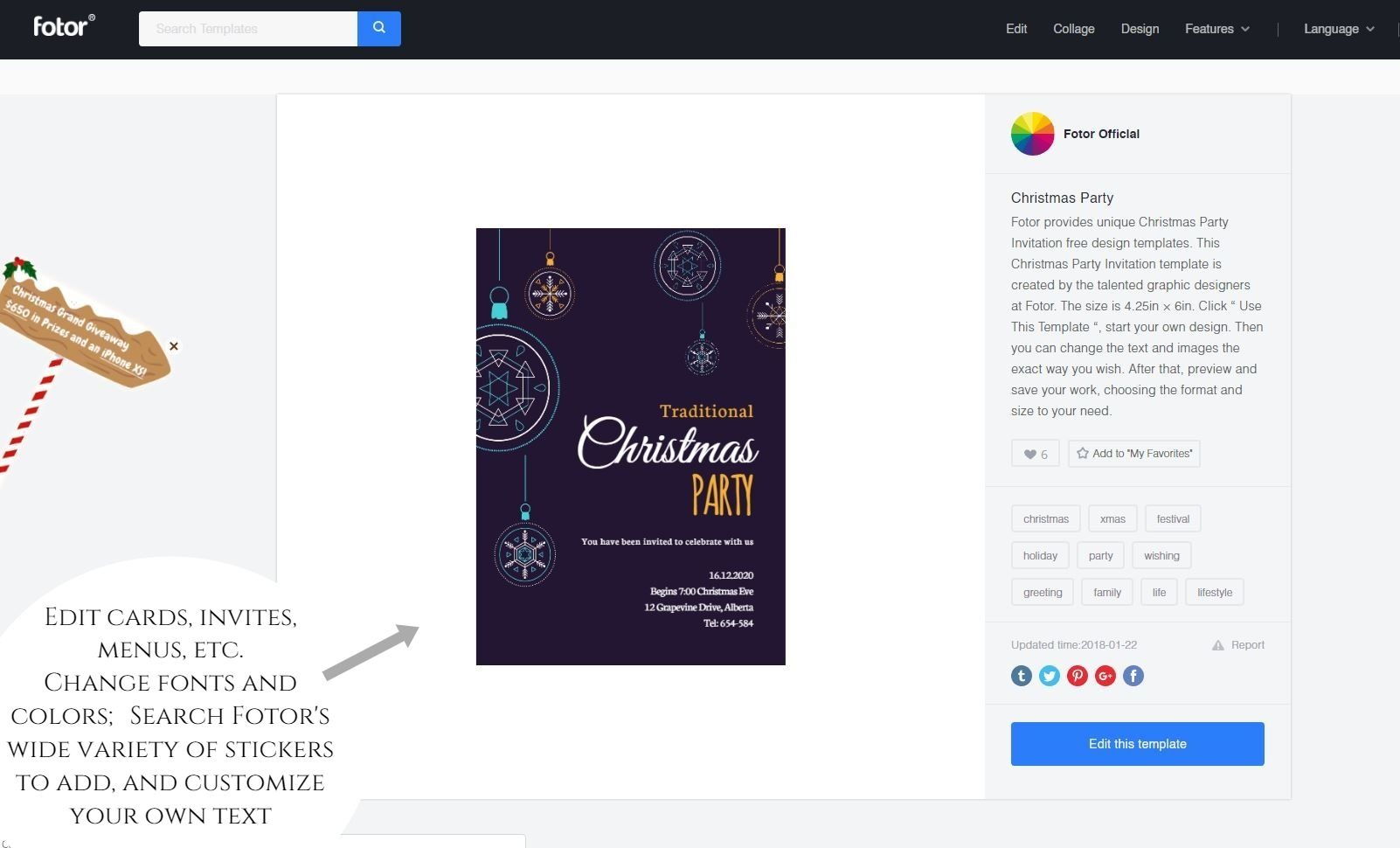 It's not just a seasonal feature either! Fotor offers a large variety of cards for any occasion.
As you can see down below, you have so many designs to choose from and another little feature I absolutely LOVE is the printable schedule planners. Let's not forget, after the holidays we've got a New Year to plan for and this feature is a great tool to stay organized.
I've already started my 2019 calendar with these templates and they have dramatically helped lessen the stress for me, with their weekly organizers that I can print anytime.
So you see, with Fotor you can go and print beautiful designs whenever you need. Just consider that one more thing crossed off your list- even if it's the first thing you're crossing off this season…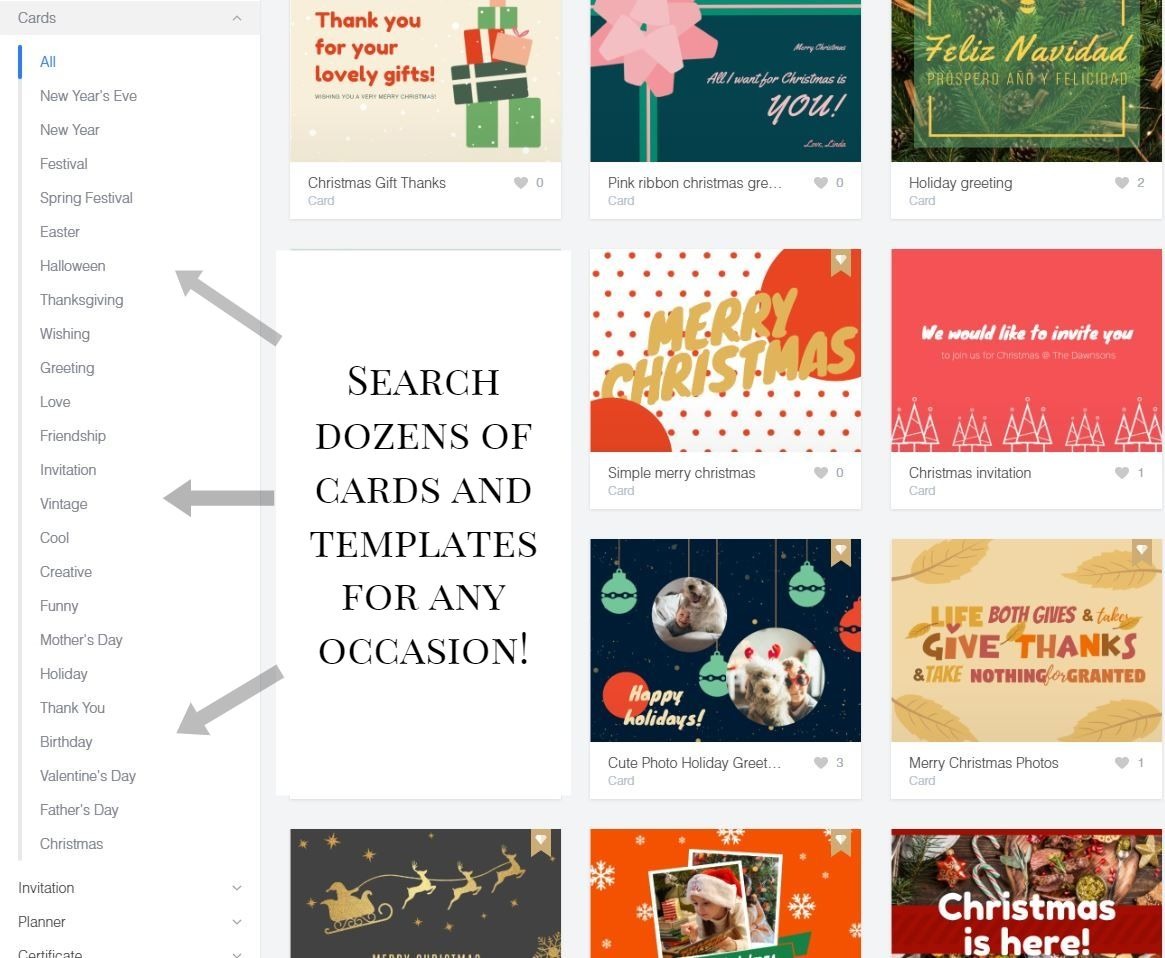 Let's not jump too far ahead though. We still haven't gotten through 2018 yet so let's get back to creating holiday cards. The past couple of weeks, I managed to gift wrap the presents I picked-up (first year I'm not shopping the week – or day – before. That's a record!), plus I've gotten all my cards done.
For a little festive touch, I cut my cards out with fabric shears to create a ridged edge. I chose a variety of different designs as well, so everyone gets a different yet personalized card. Feel free to get even craftier with yours!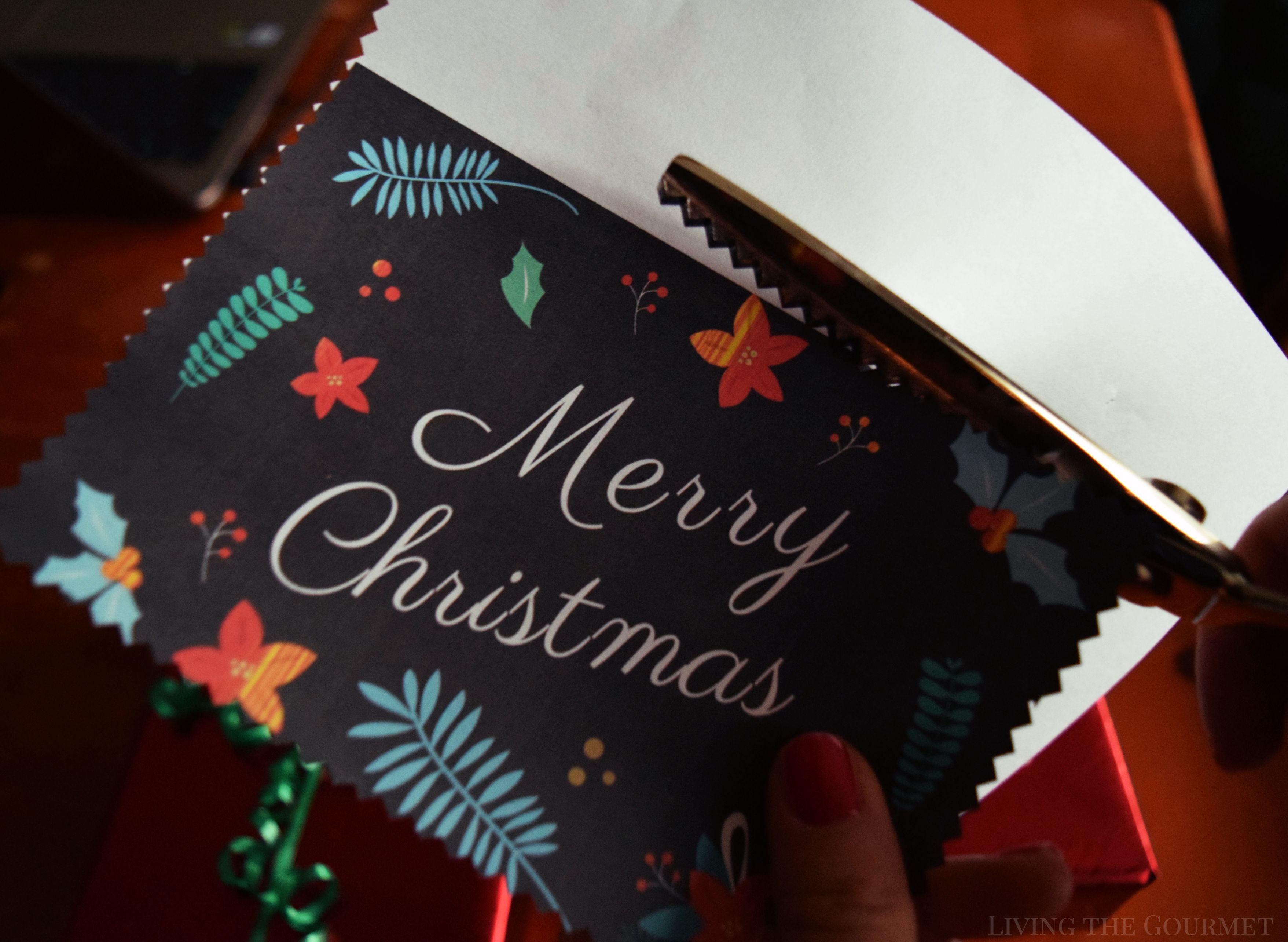 Another great feature on Fotor Pro is their collage function which I have mentioned in the past. You can check out our previous article for a more in-depth look and how we use the collage feature for pinnable images, but did you know you could do so much more?
If you prefer, make a photo collage for your holiday cards with your favorite family photos. You can easily add text and stickers to the collages too. Choose from Fotor's collection of stickers, which seems to be an endless array, or you could even upload your own!
It's a fun tradition for some but not always easy, especially if you're not the savviest when it comes to photo editing. So if you don't want to use a premade template, Fotor makes is easy to create your own from scratch.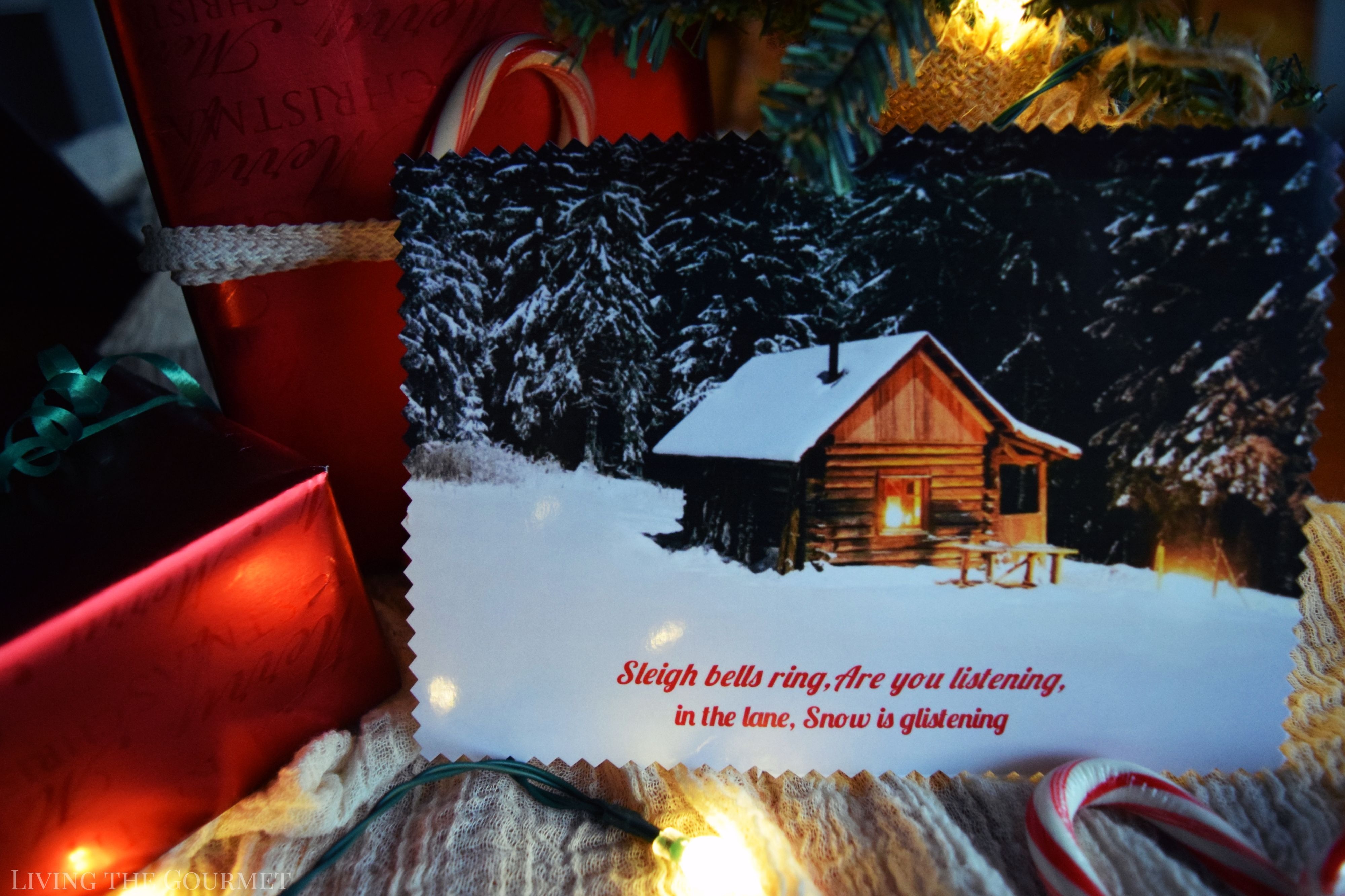 In conclusion, I'm also excited to share with you all that Fotor is hosting a Christmas Grand Giveaway! There are 25 days left to enter for a chance to win prizes over $650 AND an iPhone XS!
And if that isn't enough, we're giving ONE lucky reader a month access to Fotor Pro. Just comment below and let us know your favorite holiday memory 🙂 Have fun and good luck!
Enjoy with Love!
0