This post has been sponsored by OLBAS Herbal Remedies. All opinions expressed are my own.
These Almond Butter Cookies are a soft and flaky addition to tea time. Today, as we prepare for the upcoming fall season, we're sharing a delicious cup of herbal tea and a perfect accompaniment that is sure to soothe the soul.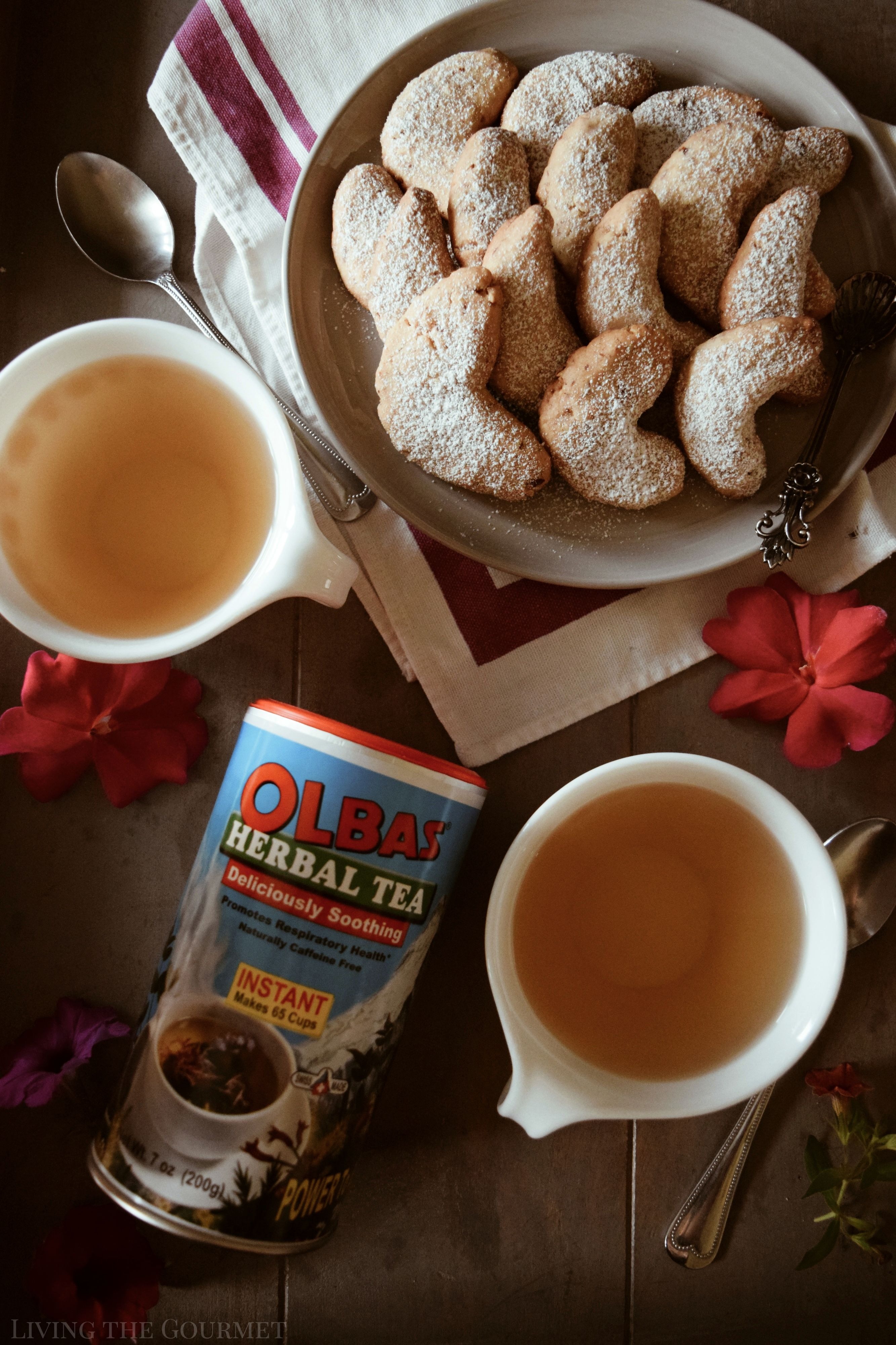 "I've always regarded tea as a 'civilizing' beverage. I could wax poetic, but I'll just admit that when I'm healthy I drink coffee until I'm sick, and then I drink tea until I return to my senses. It's a soothing beverage, plain and simple, the most refined liquid currently on humanity's menu."
Indeed, that's become the cliché of my existence since the 'writer' portion of what I do here at Living the Gourmet has found me succumbing to the stereotype that accompanies writers and black coffee – and much to my detriment. Writer's block? Coffee with cream. Fatigue? Black coffee. Need to relax? Coffee with cream and sugar. Headache paired with any of the above? More coffee. Yes, there could be worse habits, but the ill-effects of the caffeinated cure-all have a way of creeping up on those that consume it.
During the winter months, however, which are quickly approaching, coffee is hardly the go-to when you're congested or your throat is sore – at the very least it's simply not ideal. However, the early winter months are a busy season for me, and I can't possibly be bothered to slow down for the sake of something like chills or a sore throat – and the side-effects of cough medicine and decongestants are rarely ideal for creative work and concentration.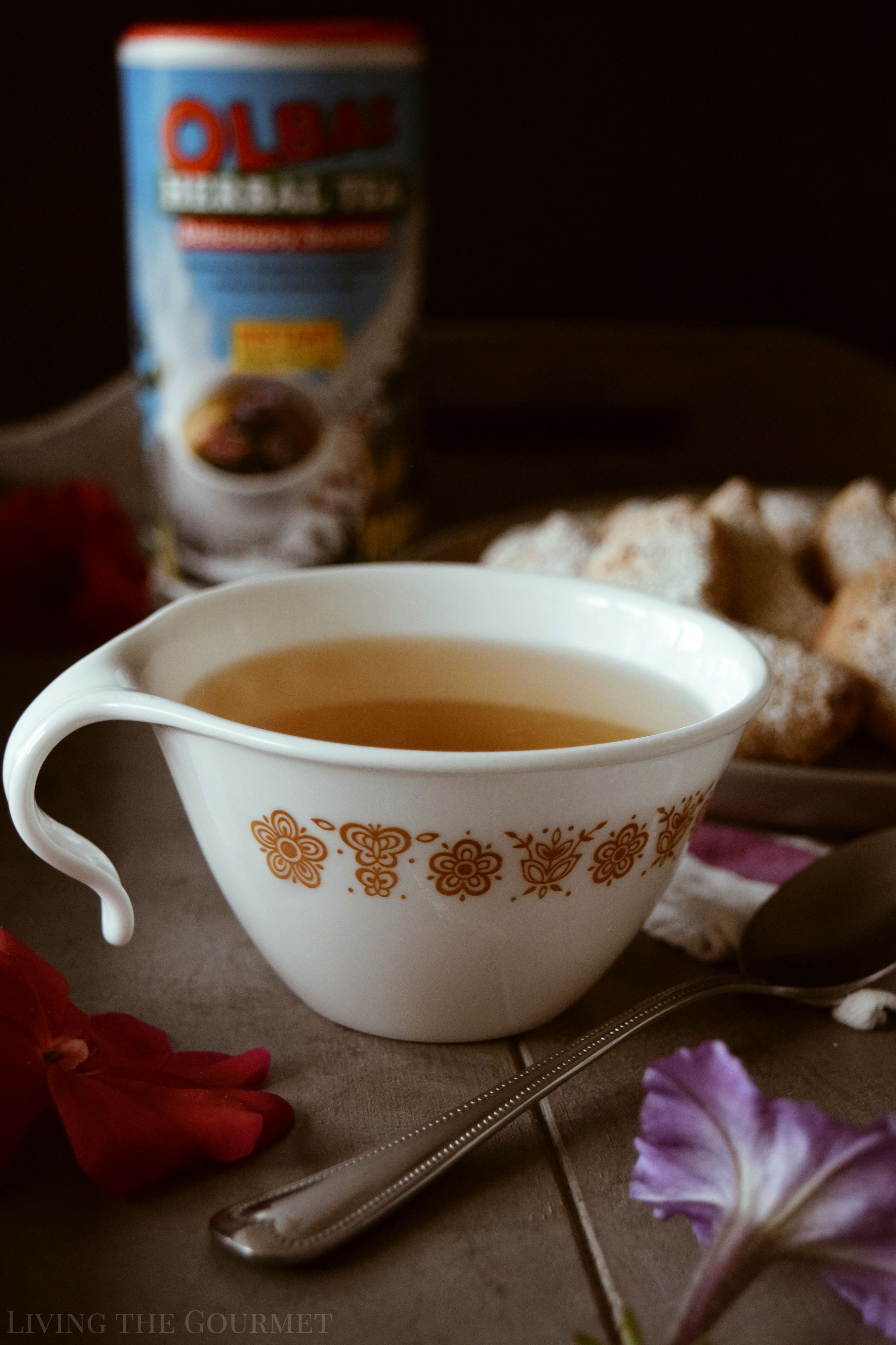 Naturally, that's where today's product comes in – Olbas Herbal Tea courtesy of the Penn Herb Company, Olbas Herbal Tea is an expert blend of twenty soothing herbs and essential oils, painstakingly crafted not only for relief of congested sinuses, seasonal discomforts, chills, and assorted flu-like symptoms, but is delicious either hot or cold. Blended in Switzerland, Olbas Herbal Tea is a combination of licorice root, Iceland moss, thyme, chamomile, and fennel, among an assortment of other wholly natural ingredients. For myself, since keeping a clear head and maintaining concentration throughout the day is a must, meaning I can't afford to be groggy from cough or allergy medications for minor symptoms. Instead, a soothing cup of Olbas Herbal Tea, hot or cold, will do the trick and leave me feeling great to continue on with whatever the day has left in store.
That being said, since Olbas Tea also tastes simply excellent, why not pair with something equally delicious?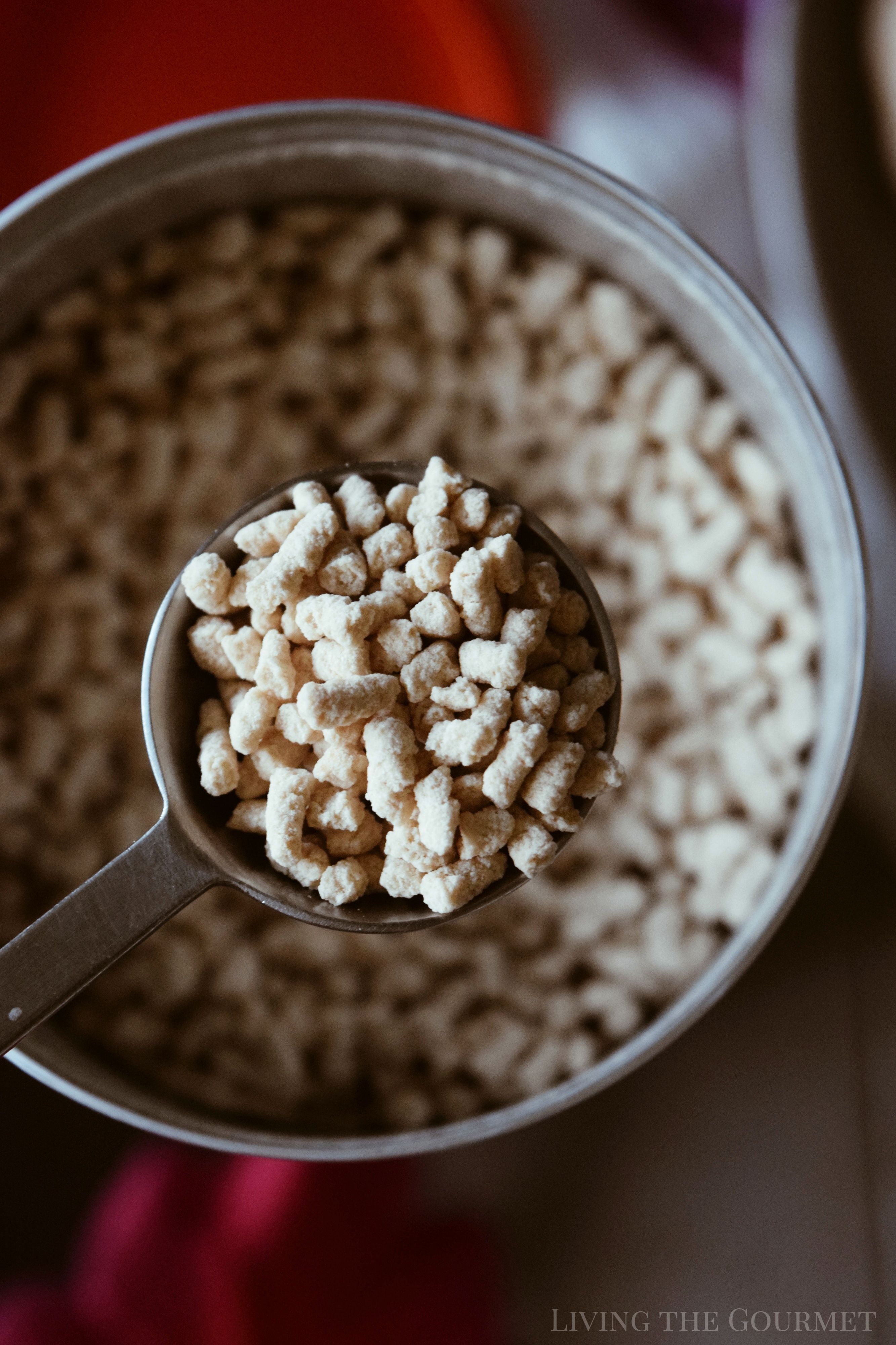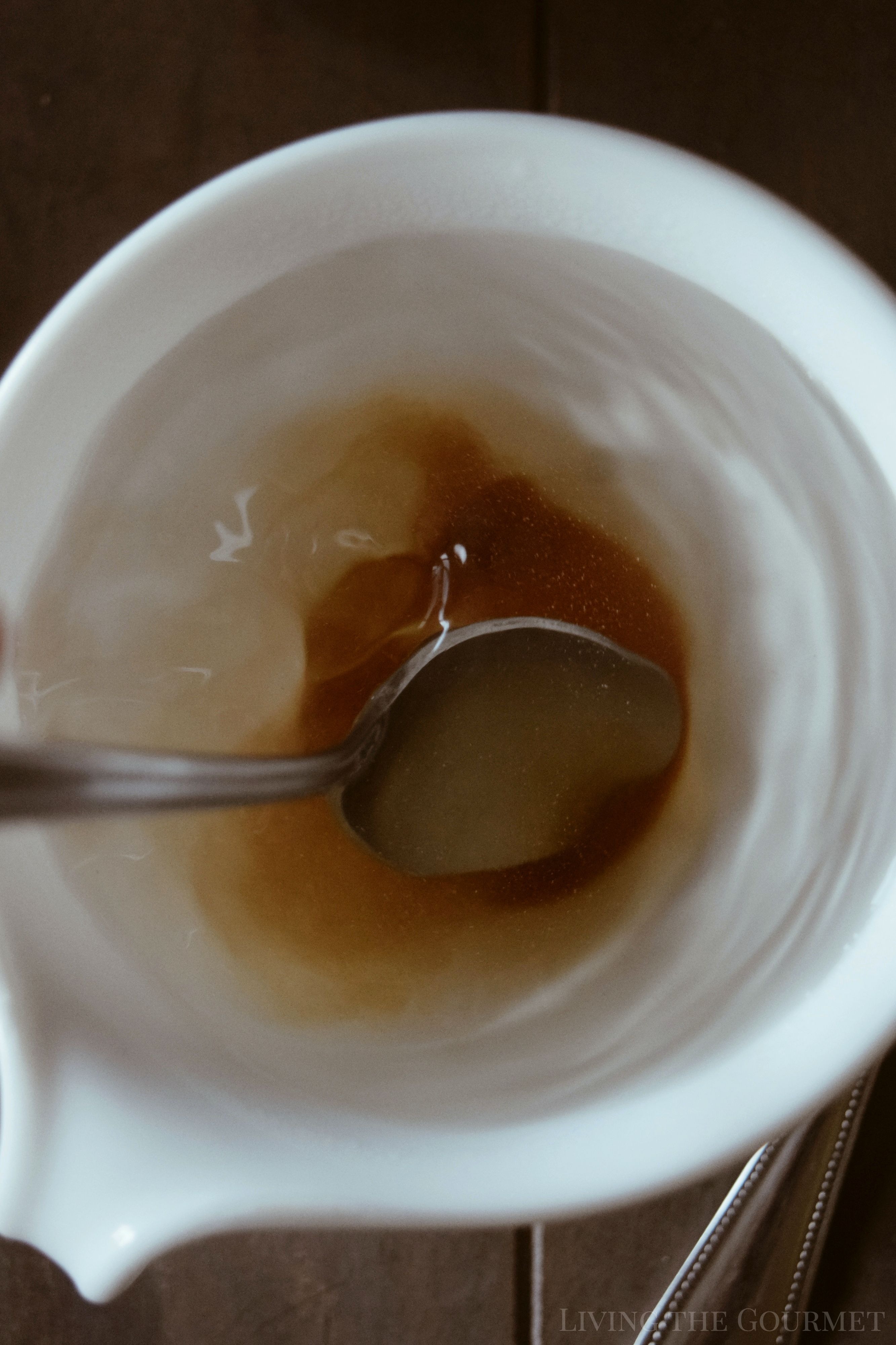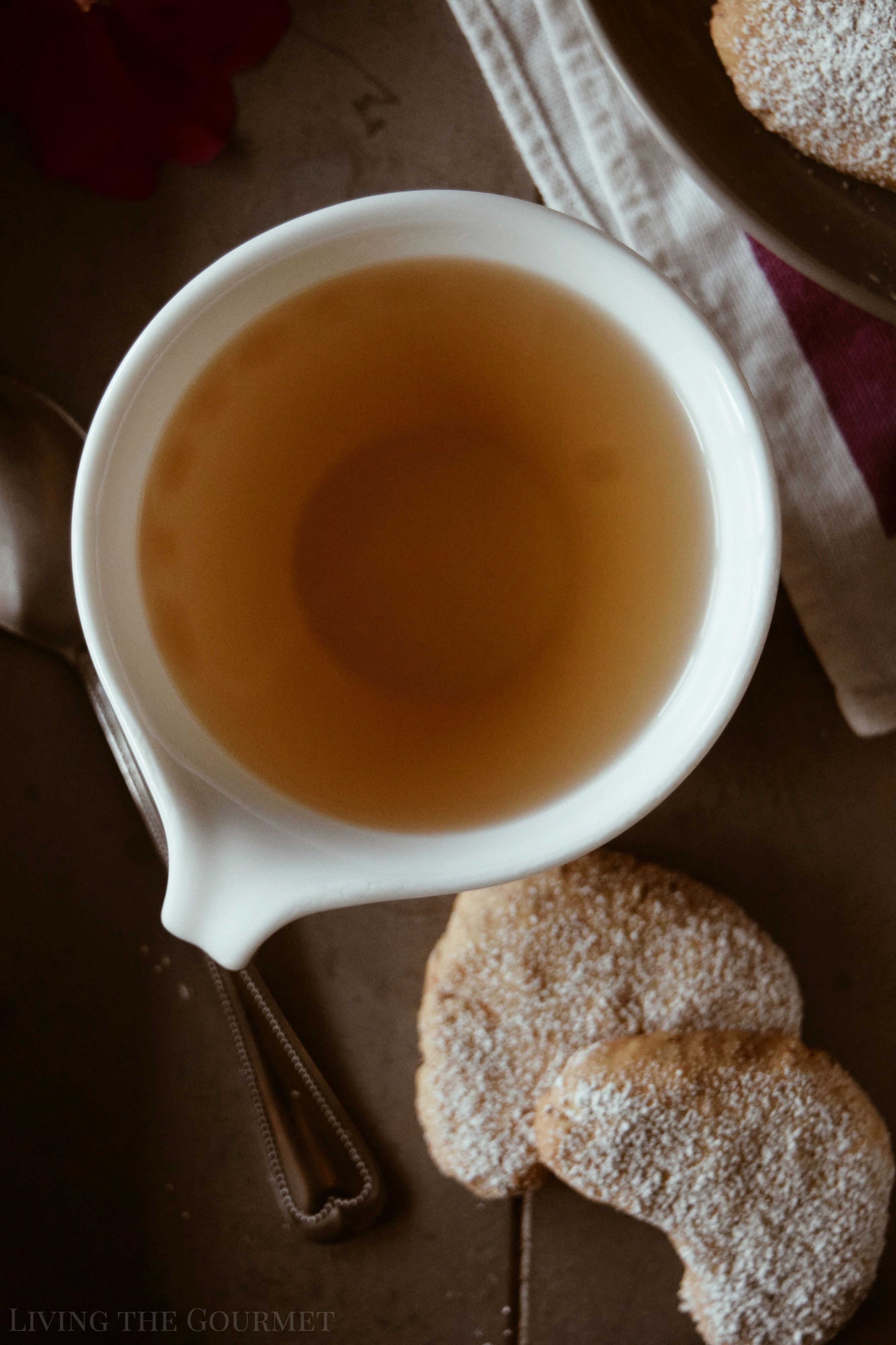 And that, of course, is where today's recipe comes in – Almond Butter Cookies.
To start things off, we being by combining almonds, sugar, and salt in a food processor and processing until the mixture is quite fine. Then, in a large mixing bowl, combine butter and sugar, and let that mix on low until well blended, then increase the mixer to high and let that sit until it is nice and fluffy. Reduce the speed to low, and add in flour, the ground almond mixture, almond and vanilla extracts. Beat until blended, then divide the dough evenly half, wrap in plastic wrap, and set in the fridge for about thirty or so minutes. Once the dough has set, divide the doughs into crescent shaped portions as shown below. To do this, you'll want to begin with roughly rounded teaspoon portions of dough, which you then work until they are roughly two to two and half inches in length, and roughly a half inch to one inch in width. This should give the crescent shapes shown below.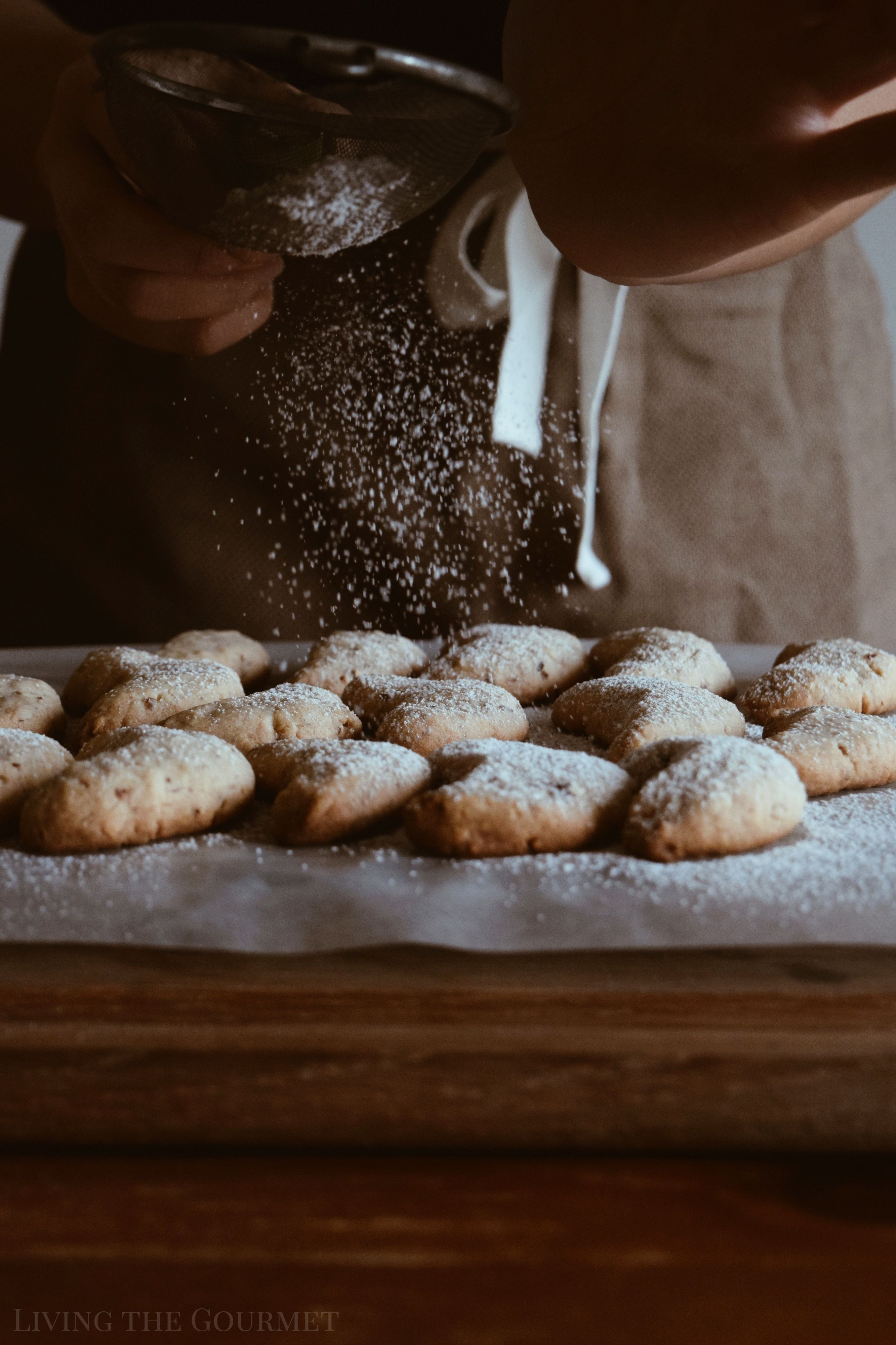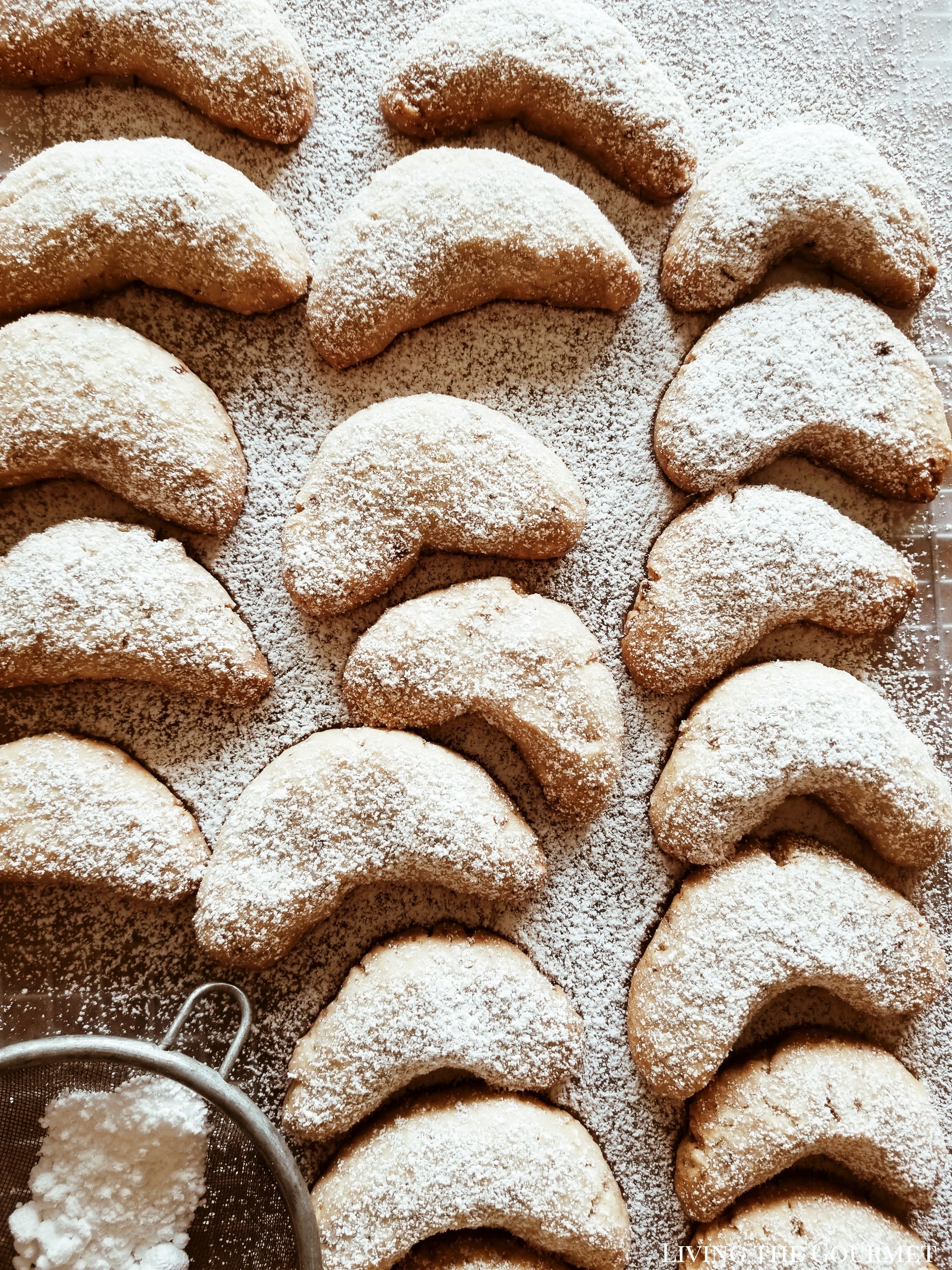 Now, line a pair of baking sheets with parchment paper, and as you form the cookies set the cookies in neat rows on the paper, then bake at about 350 degrees F. for about twenty-five minutes or until slightly golden at the edges, rotating the sheets once about half way through. You know the cookies are done when the edges are nice and golden.
Print
Almond Butter Cookies & OLBAS Tea
Author:
Prep Time:

10 minutes

Cook Time:

12 minutes

Total Time:

22 minutes

Yield:

2

dozen cookies

1

x
1

cup

almonds – slightly toasted

1/2

cup

granulated sugar

1/4 tsp

. salt

1

cup

butter (2 sticks) unsalted – softened

2

cups

flour

1 tsp

. almond extract

1 tsp

. vanilla extract
Confectioners' sugar – for dusting
Instructions
Preheat 350 degrees F.
Place the sugar, salt and toasted almonds in a food processor and process until smooth.
In a mix-master combine the softened butter and remaining sugar and mix until smooth and creamy.
On a low speed gradually add in the ground almond mixture, extracts and slowly add in the flour.
Divide the dough in half and wrap in a plastic and refrigerate for about 30 minutes.
Using half the dough at a time spoon a tsp. of dough and form into crescents. Place on a non-stick baking sheet or a sheet lined with parchment paper about 1 inch apart.
Bake about 15 – 20 minutes or until the edges are slightly golden.
Remove from baking sheet and dust immediately with powdered sugar.
Recipe Card powered by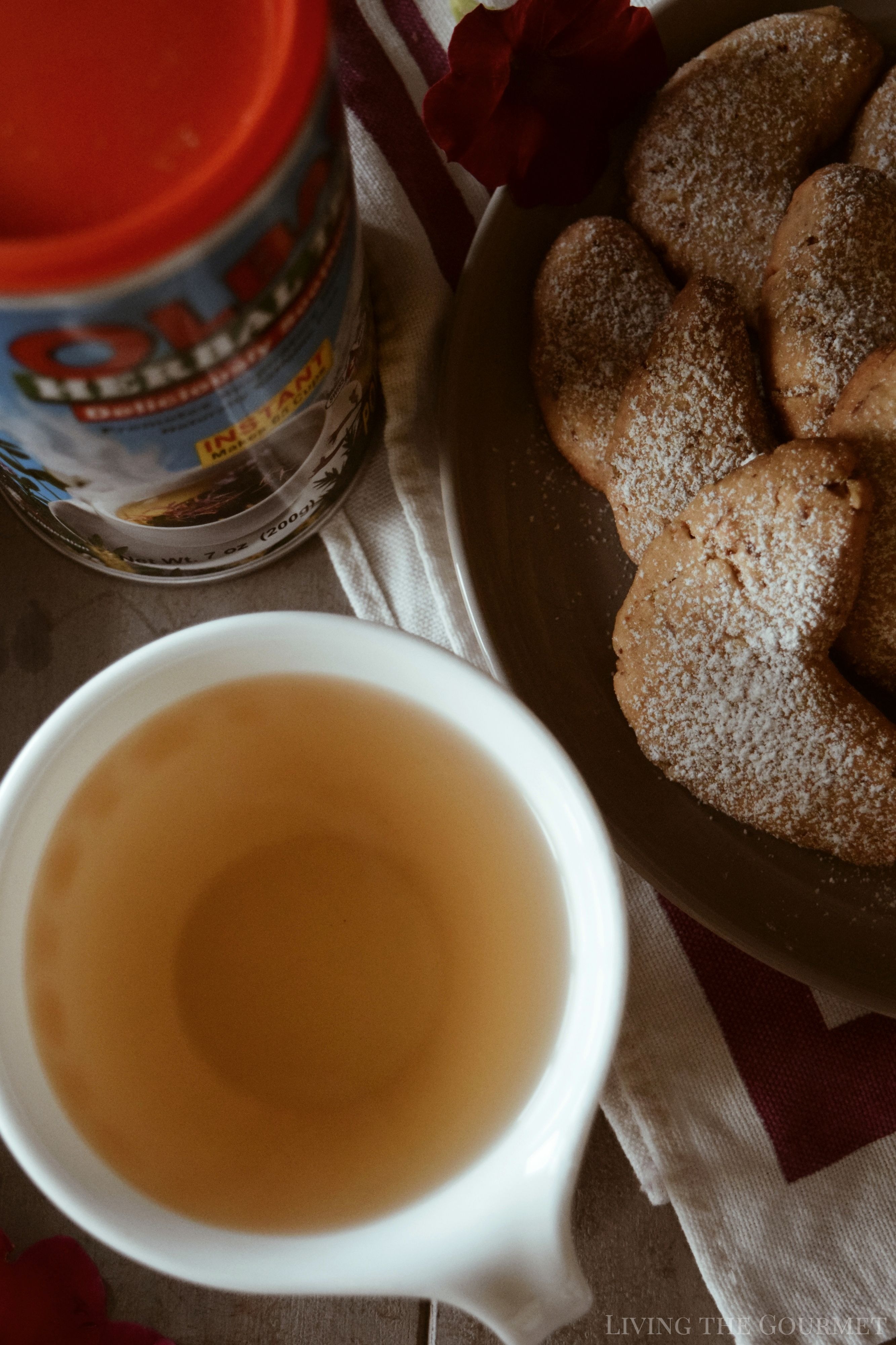 Then, simply serve with a nice cup of Olbas Tea, and you're good to go.
For more information on Olbas products, visit www.olbas.com.
Enjoy with Love!
0