This post has been sponsored by Einstök. All opinions expressed are my own. The following message is intended for persons 21+. Please enjoy responsibly.
We're officially getting ready to welcome Summer and today we're serving up Blackened Cod Fish Tacos alongside an ice-cold, refreshing glass of Einstök Icelandic White Ale.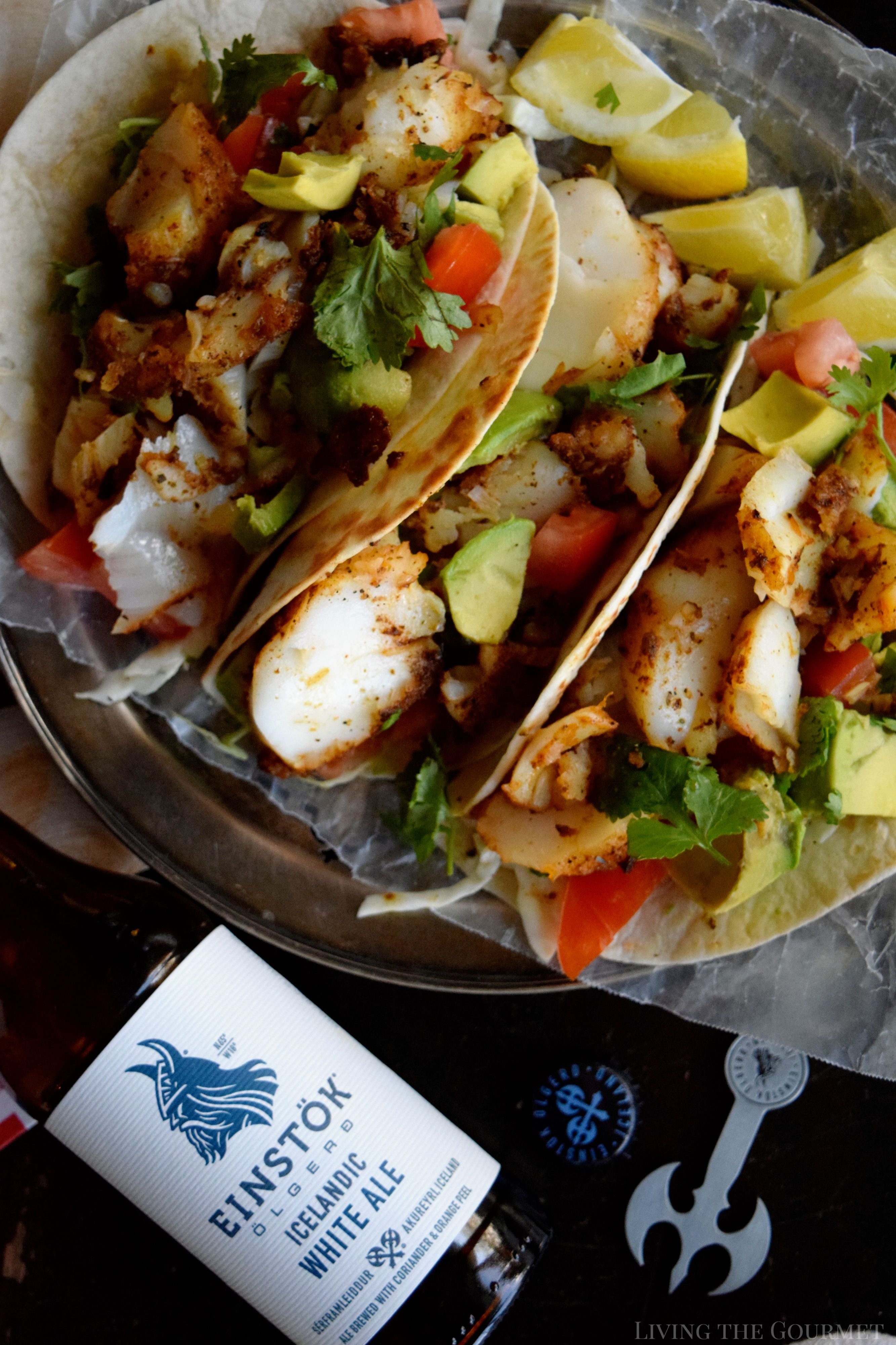 I remember a conversation I had shortly after I first started reviewing wines here on Living the Gourmet, and it was with a friend of the family about a year or so after we rebuilt our dock, which had been destroyed in Hurricane Sandy. We were talking initially about the process of rebuilding from the storm, and all the ways in which our lives had changed, and from there we got to talking about my site, and about how I had started reviewing wines. While he seemed genuinely interested, I remember him quipping at one point that "Yeah, I've got to admit that a lifetime of good beers has spoiled me against even the finest of wines."
That was precisely the line that went through my head when I received an email from the representative of Einstök, which is Iceland's leading craft beer company.
Naturally, I'm passingly acquainted with the 'big' names in beer that everyone under the sun has tasted at some point in their life, but I wanted to do a little bit of a 'test,' and see whether or not a "Lifetime of good wines has spoiled me against even the best of beers." Naturally, what better way to do that than with an Icelandic White Ale, and an Arctic Berry Ale?
For the sake of familiarity, I decided to do this review in almost precisely the same way as I review my wines, which through the lens of a seasonal pairing, and that's where today's recipe comes in – Blackened Cod Fish Tacos, which I would serve alongside the beers.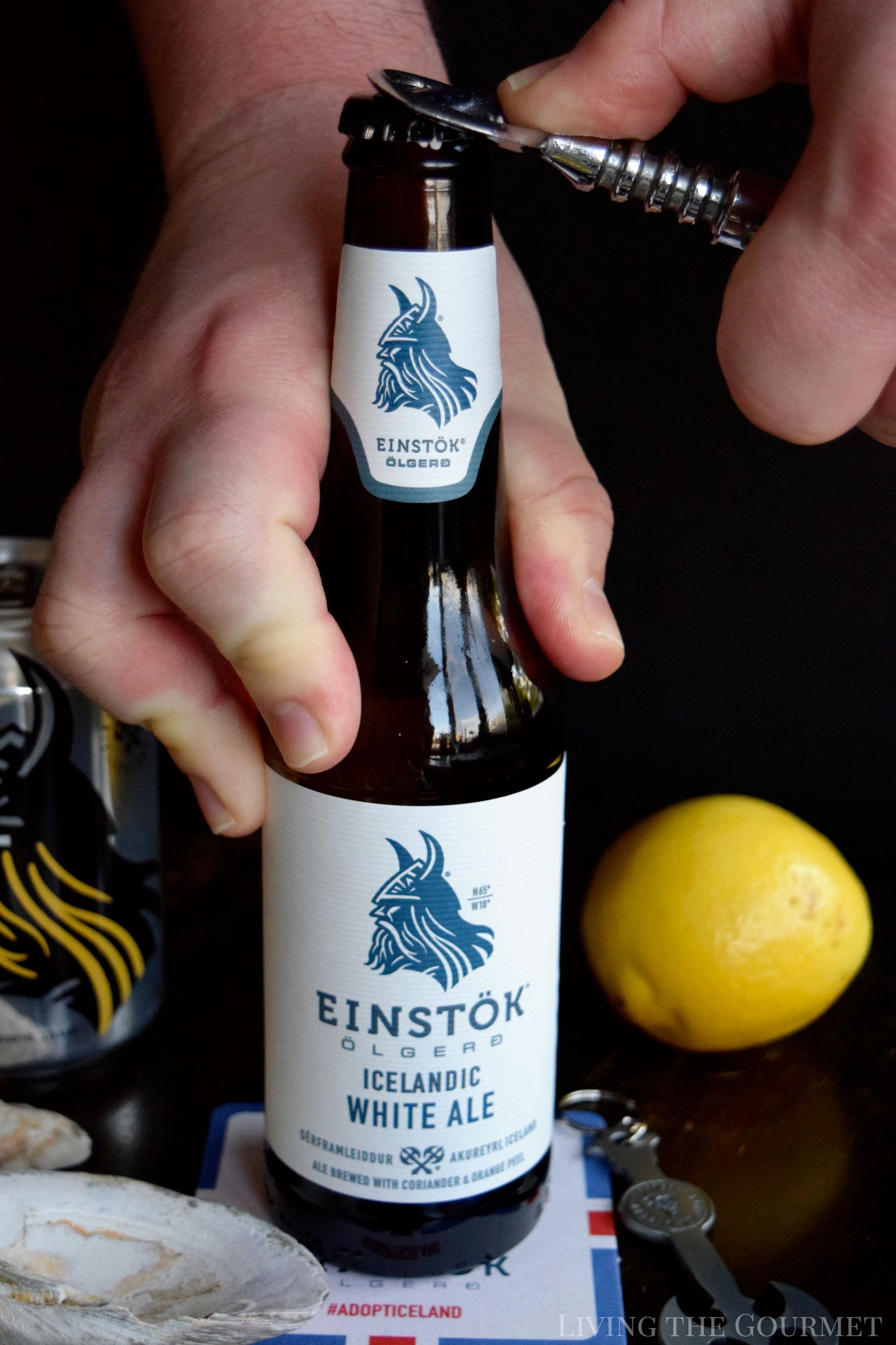 Now, for the beers themselves.
First up we have the Arctic Berry Ale, which features a dense golden coloration with a tall white head, and pleasant lacing. Off the top, berry aromatics are instant, as one might expect, tempered by just a hint of tartness. On tasting, crisp berry notes are immediate, carried on a pleasantly smooth body. The fruitiness of the berry profile intensifies on the palate, but without being excessive or artificial tasting. Overall, a very, very pleasant experience.
Given how fruit-forward and smooth this beer is, I would recommend it as a spring or summer beverage, something to relax and cool off with, a beer that's delicious without being pretentious or inaccessible. Also, when drinking this, I thought immediately of summer favorites as a pairing, such as today's Blackened Cod Fish Tacos, or maybe grilled burgers, or even as a side to feta-topped fruit salads. Again, I really just felt this was the kind of beer you want to keep in the cooler for a backyard bbq.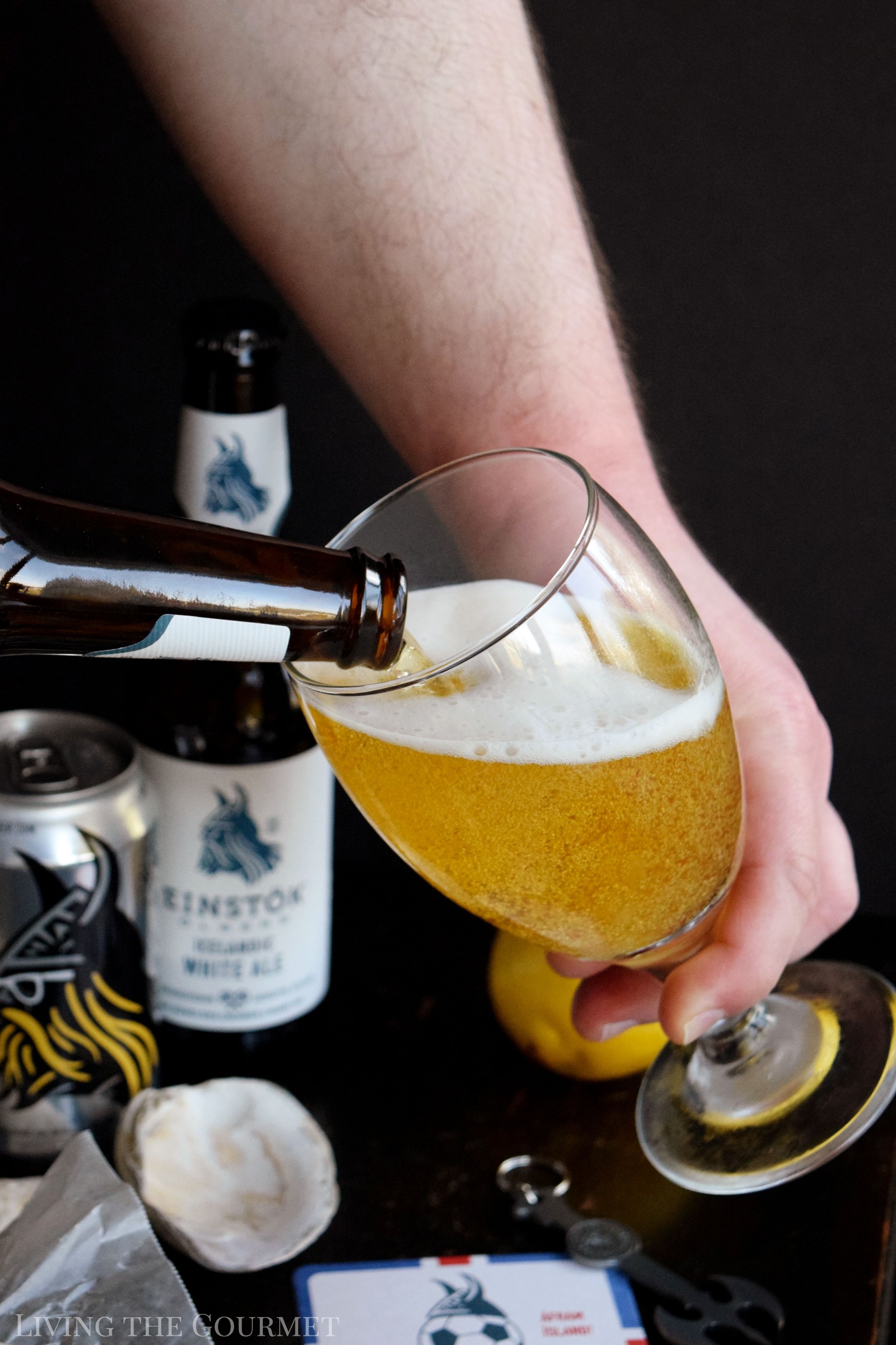 Up next we have the Icelandic White Ale. This ale features a light golden body topped by a copious white head. The aromatics are very muted, but when they do appear they range from fruity to citrusy, and are a fair bit sweet, featuring hints of syrup framed in vague notes of toasted orange peel. On the palate, the ale is quite smooth, the word 'mellow' comes to mind, with the aromatics largely carrying over to create an excellent year-round, versatile beer.
For pairing, think of this as a 'go to' or 'anytime' type beer that pairs excellently with roasts, steaks, hearty burgers, or, again, tacos. To reiterate, this is a year-round beer that will pair just as excellently with a balmy summer day and bbq as it will with a wintry night in over a roast.
Today however, we've decided to serve a couple of iced white ales alongside the Blackened Cod Fish Tacos I mentioned earlier, the recipe for which follows below.
Living the Gourmet
Yields 4-6
Blackened Cod Fish Tacos
10 minPrep Time
15 minCook Time
25 minTotal Time
5 based on 1 review(s)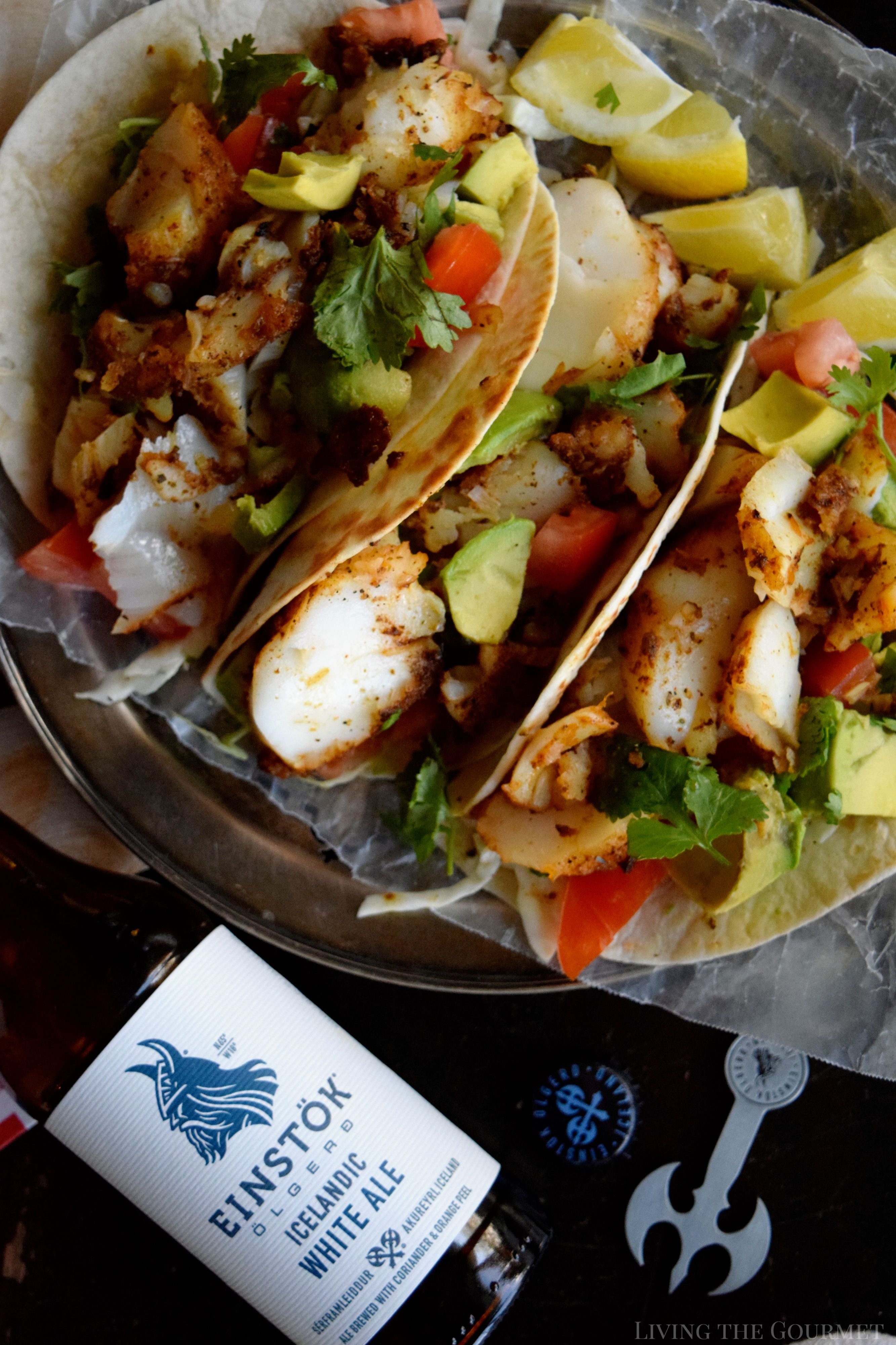 Ingredients
2 ½ - 3 lbs. cod fish filet
½ cup of butter – melted

For the Blackened Rub:

1 tbs. coarse salt
1 tbs. black pepper
1 tbs. garlic powder
1 tbs. ground cumin
1 ½ tsp. dried oregano
1 tsp. Jamaican curry
1 tsp. turmeric
1 tbs. Chili powder
1 tbs. ground coriander

Serve With:

Tacos – warmed
1 – 2 vined ripe tomatoes – diced
2 avocados – diced
2 lemons – quartered
Fresh pineapple - chunks
Instructions
In a medium sized bowl mix together, the seasonings for the rub.
Rub the cod fish with the melted butter. Coating both sides of the fish with the spice mixture.
Place the fish on waxed paper.
Drizzle each filet with about 2 tbs. of melted butter
Heat a large cast-iron frying pan.
Place 2 – 3 pieces of prepared fish in the hot pan and cook about 2 – 3 minutes per side, depending on the thickness of the fish. The fish should flake easily when cooked.
Serve immediately and enjoy!!
7.8.1.2
748
https://livingthegourmet.com/2018/05/grilled-cod-fish-tacos-and-einstoks-arctic-ale.html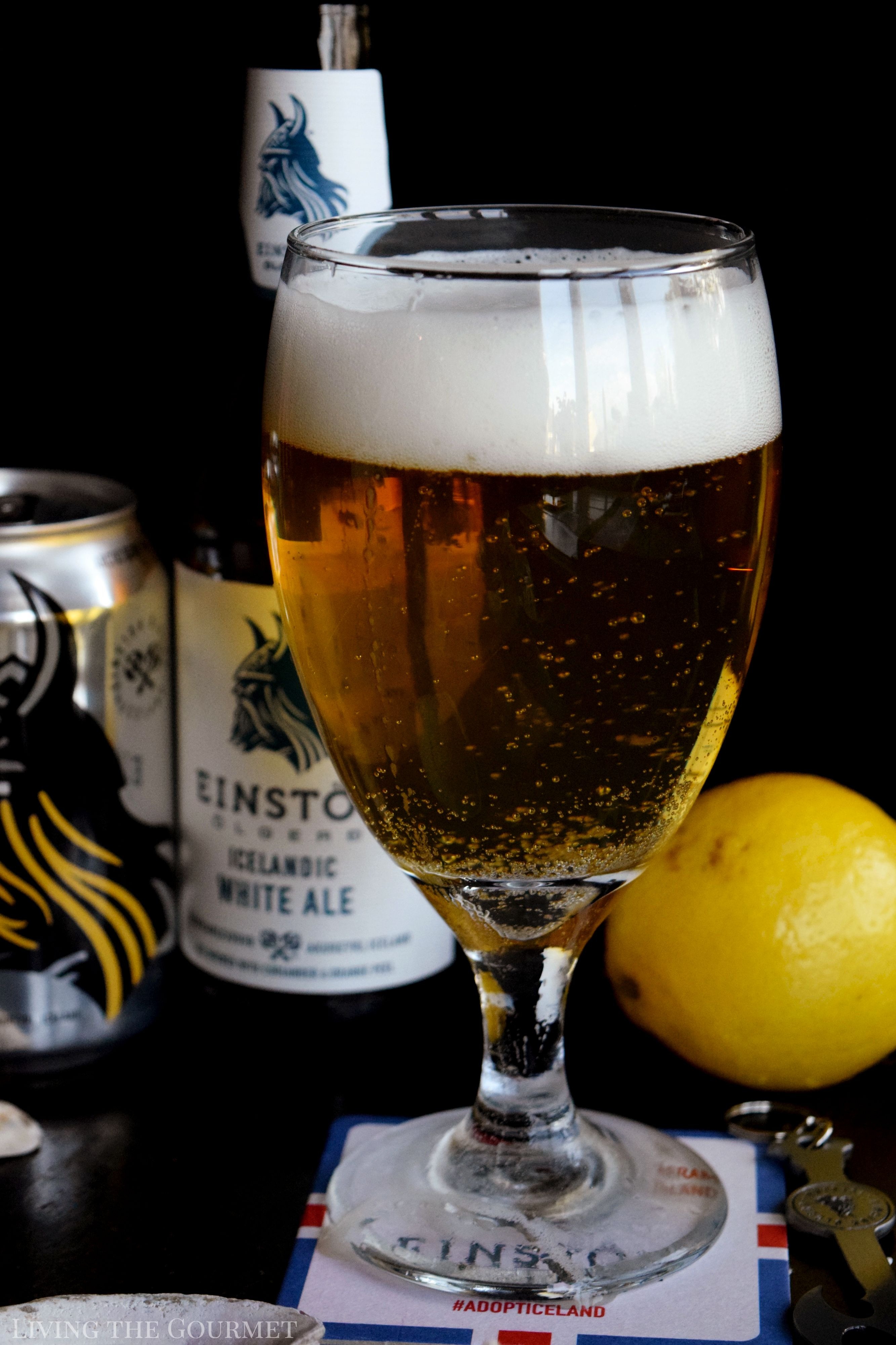 To answer the question I started out with, no, a lifetime of fine wines has assuredly 'not' spoiled me against a decent beer, as today's offerings from Einstök proved beyond a doubt.
That said, I was very pleased with beers, and can wholeheartedly recommend them to my readers.
Enjoy!
3