The following post is sponsored by Ancient Nutrition Bone Broth Protein. All opinions expressed are my own.
Start your mornings off with a stack of these light and fluffy pancakes packed with protein and flavor!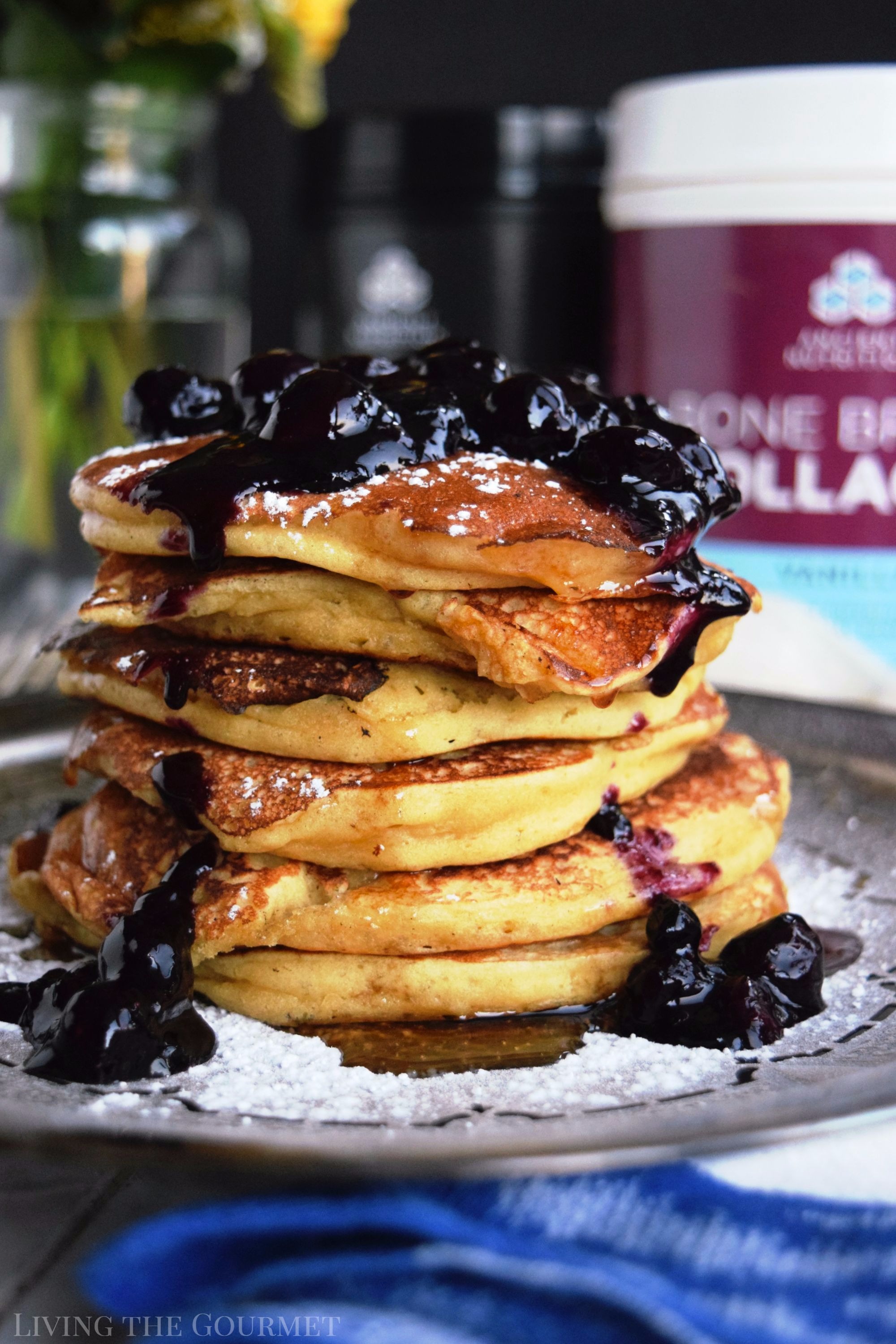 Once upon a time, I had to think – stunning, I know – upon the idea of memories set against reality, and then write my notes down. I had come to the conclusion that clarity, consistency, and security are the windmills with which our human minds joust, the El Dorado after which they hopelessly seek. To this end, our minds forge invisible barriers that help guide them on this trail, barriers such as tradition, convention, culture, and law, matter-less guardrails whose sole reality is formed from the electric ether of human imagination. So strained are our minds in their hopeless battle against uncertainty that they use memories as an opiate.
"Good Old Day Syndrome," for example, cleanses the images of our past of their imperfections, muting or filing away the bad, and insists that "That's how things always were…until today," setting us adrift upon a sweet sea of unattainable nostalgia.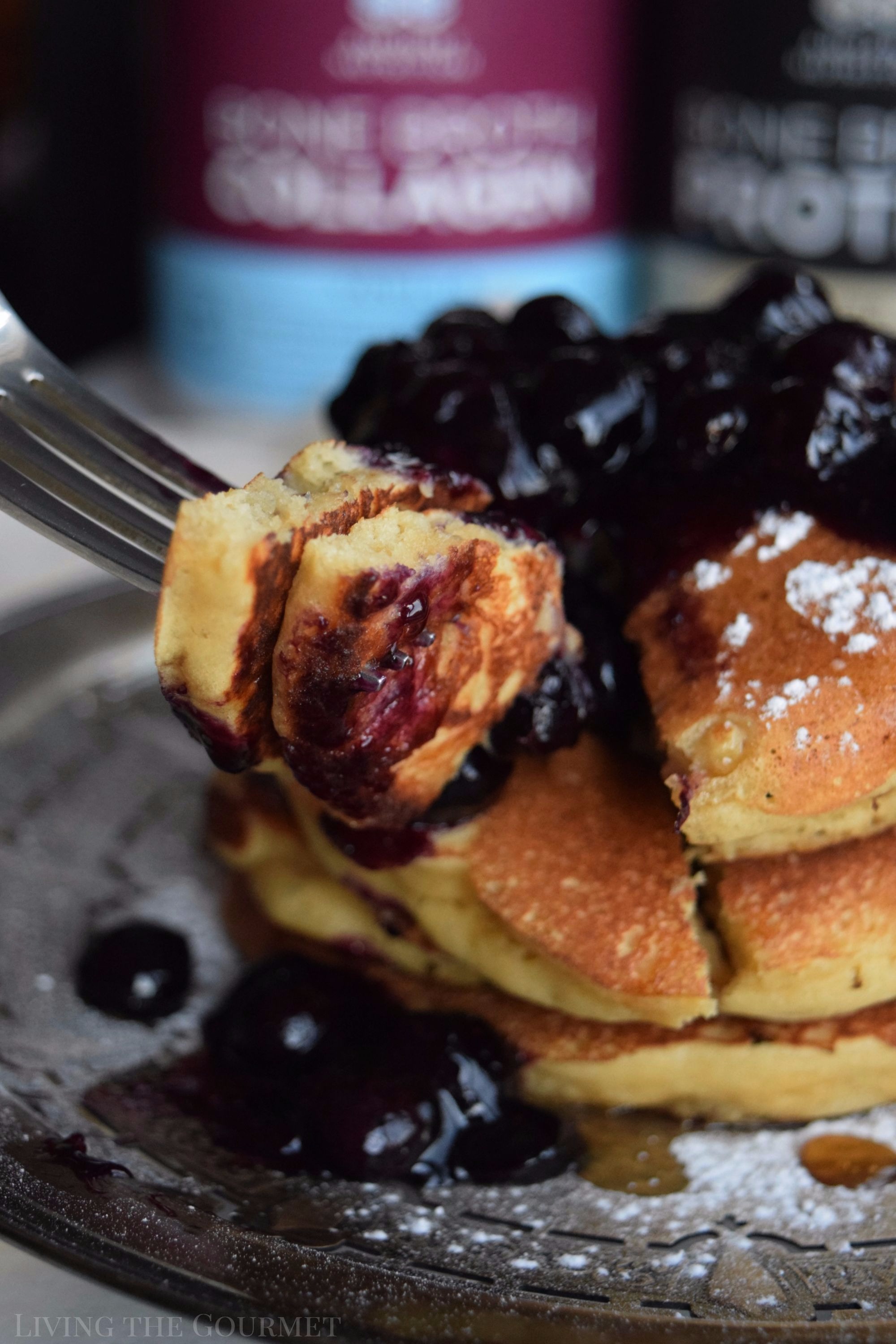 In the cooking industry, I must admit that this 'Syndrome' is a big part of the act. The idea of food as 'tradition,' as a recreation of the glories of past meals, or as a connection to ever elusive ancestors, is an allure almost too powerful to ignore – then put 'twists' on those same dishes, and…well, you get the idea.
However, there is one part of this "Good Old Day Syndrome" that is perhaps less a 'syndrome' than it is simple 'nature,' and that's the idea of past nutrition – the nutrition our bodies evolved consuming. Take for example protein, the intake of which is constantly being morphed by various fads.
Our bodies, while weak in comparison, especially on scale, compared to virtually all our earthly counterparts are physically weak, was nevertheless tuned for maximal performance – something the modern incarnation of our lives increasingly disconnects us from.
As a result, if we're serious about getting enough protein, or the right type, we must do what our minds do best – get creative.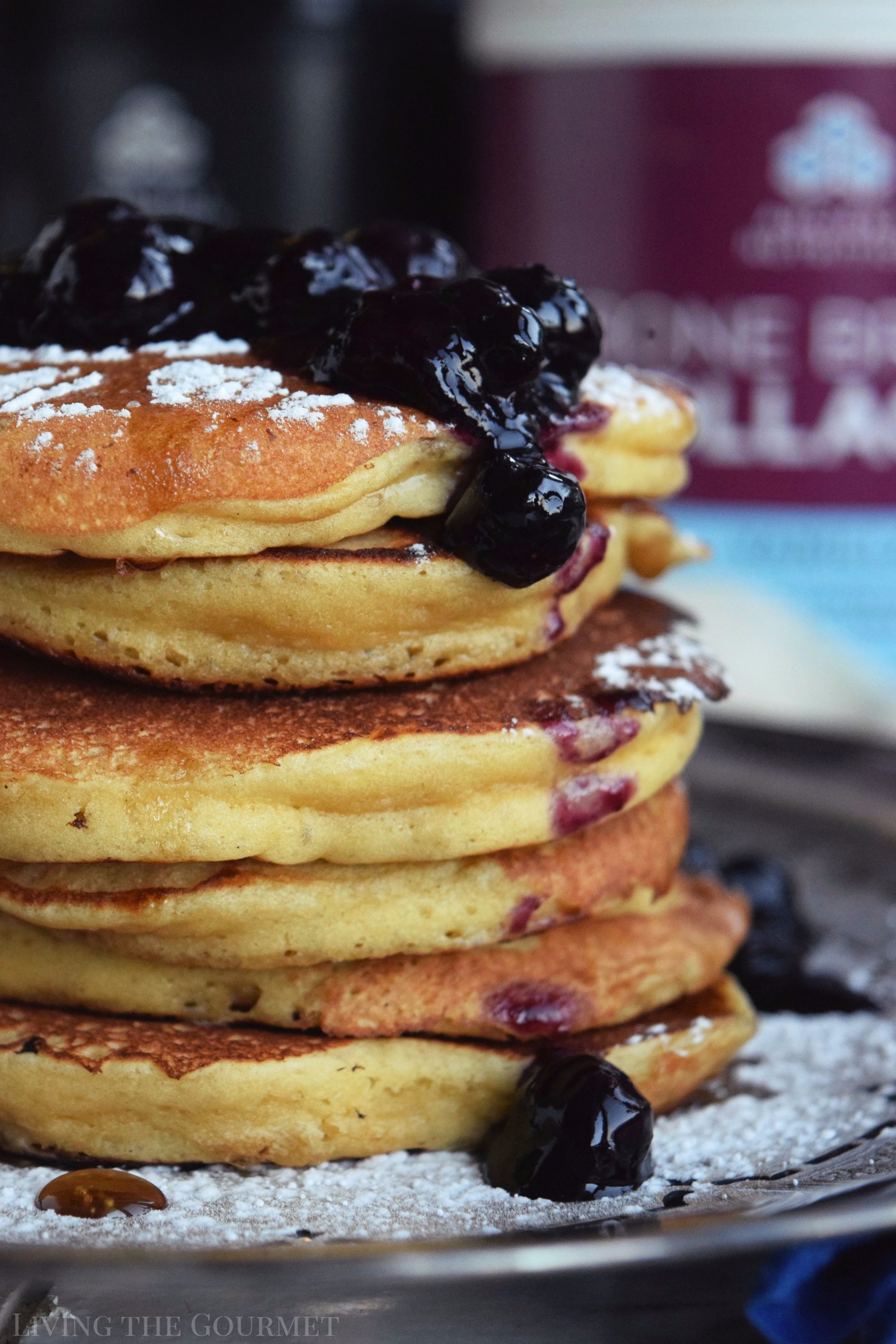 This, of course, brings us to today's recipe – Japanese Style Pancakes, and with them today's product Ancient Nutrition Bone Broth Protein, which delivers all the benefits of a homemade bone brother in a convenient easy-to-mix form to power the body and mind, while helping to restore us to the health, strength and vitality that our 'Ancient Nutrients' intended. Naturally, the Bone Broth can be mixed into drinks hot or cold for super-convenience, but today I decided to try something a tad a different, to get all its benefits in a manner most decadent.
Yes, combined with today's recipe, you get all the aforementioned health benefits in… a delicious stack of syrup-drenched pancakes.
First things first, we whisk together flour, baking powder, salt, and the Organic Bone Broth Vanilla Collagen and then set this mixture aside. Then, in a smaller bowl, we combine egg whites (save the yokes) with cream of tartar until it forms into a stiff meringue.
Now, in another bowl, whisk together milk, butter, and the egg yolks. Now add this to the dry ingredients, and then gently fold in the meringue. That is the key to Japanese-style pancakes. Traditionally, these are cooked in small pancake molds, but if you don't have them on hand, don't fret, they will still be just as light and fluffy.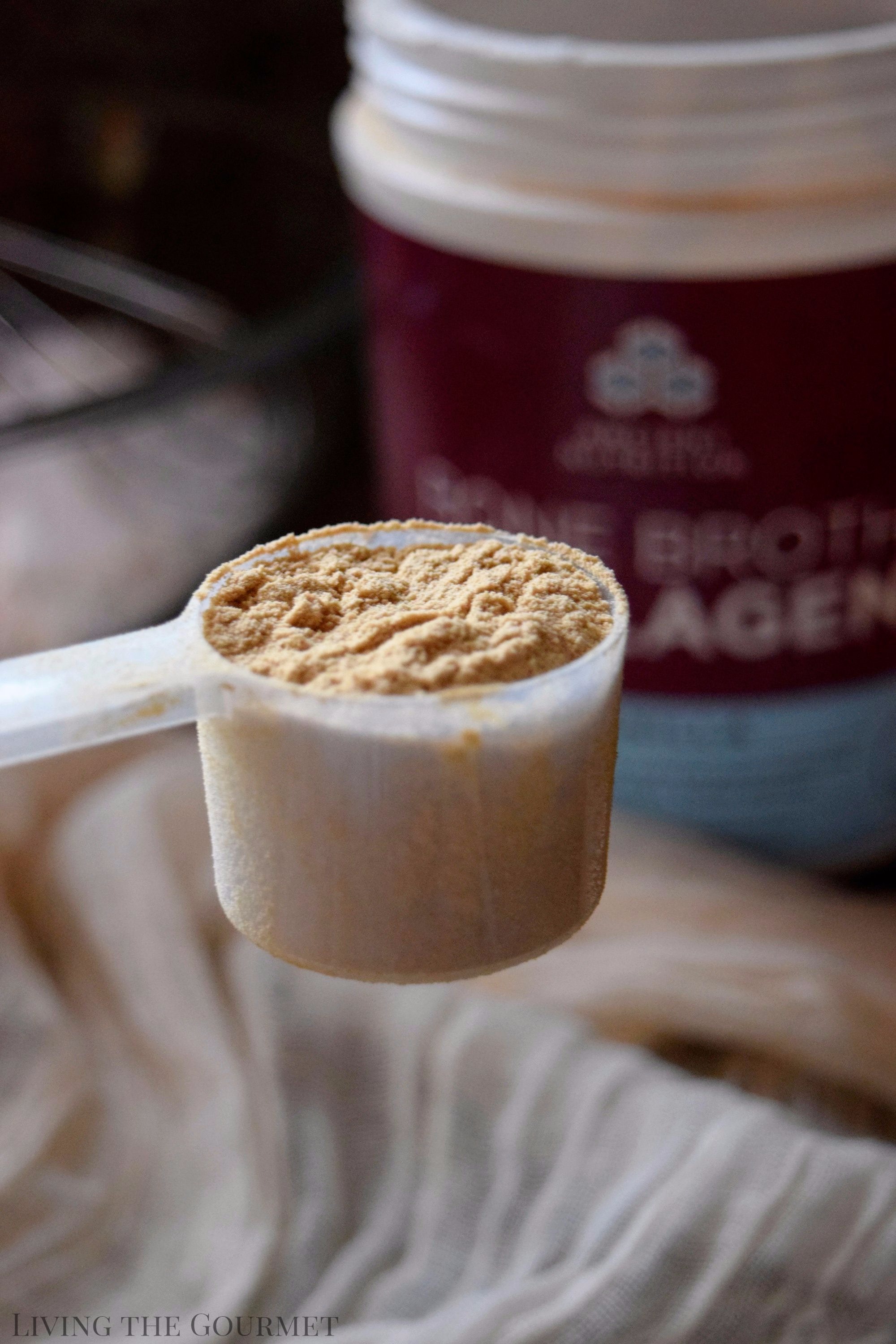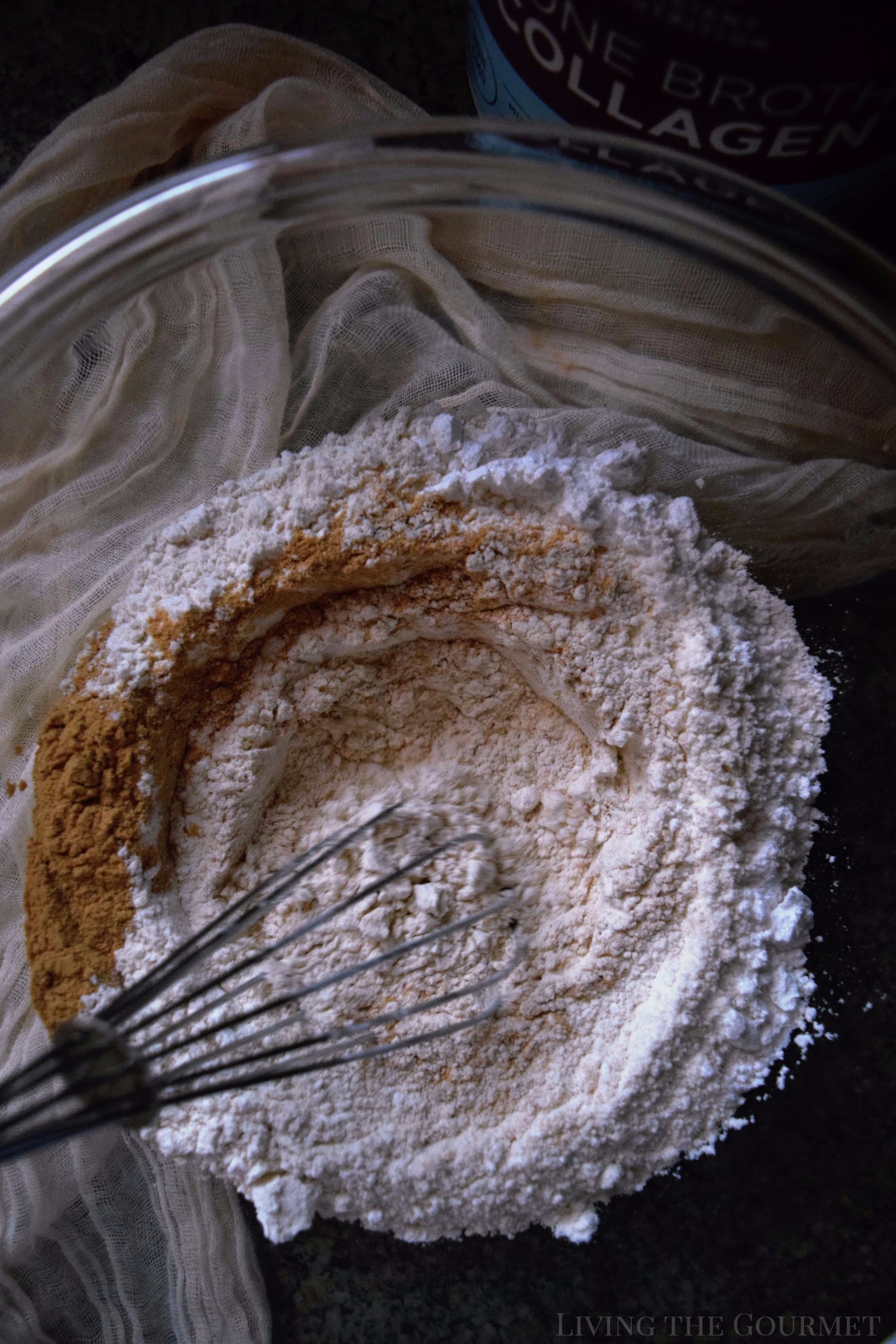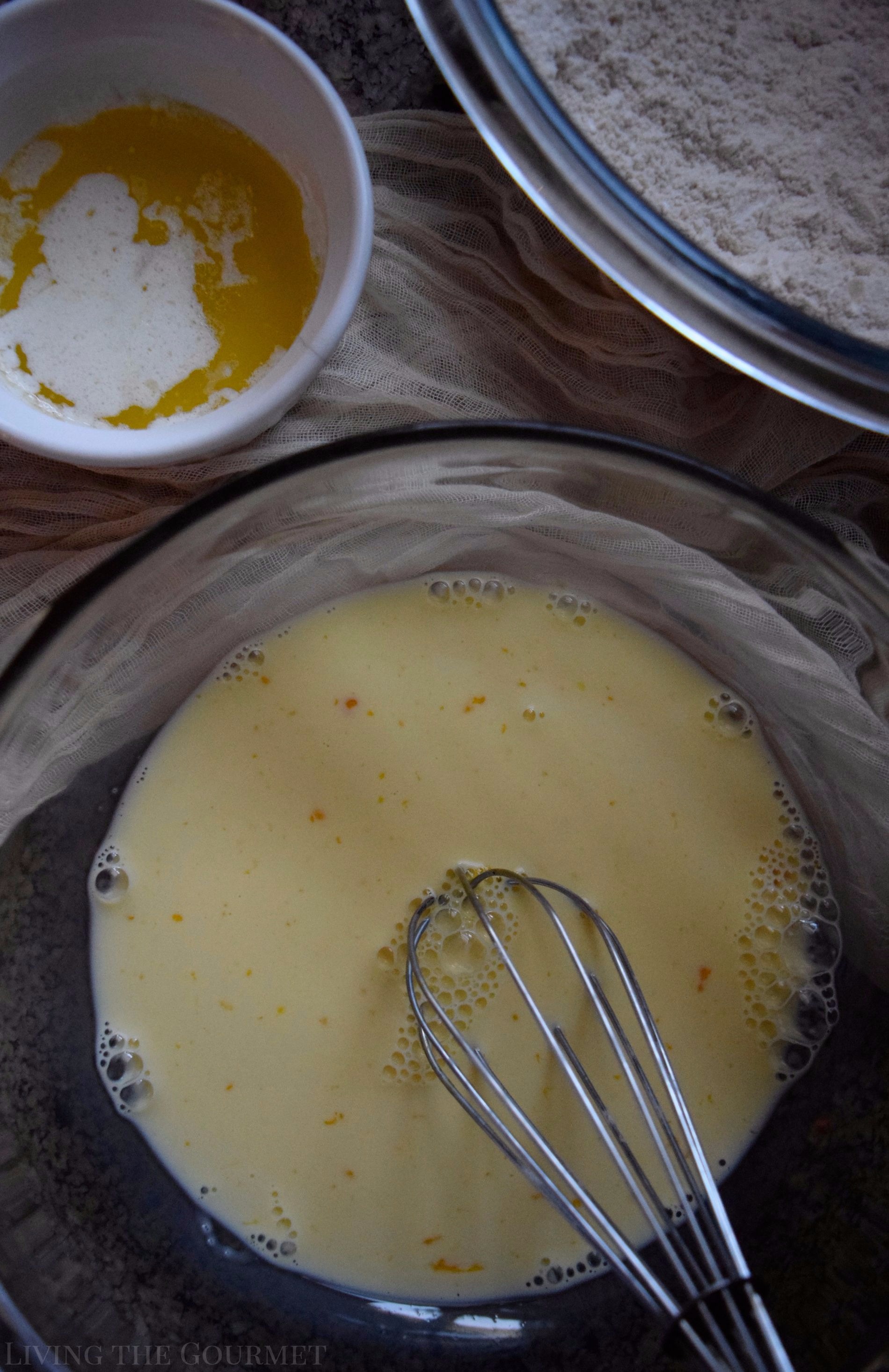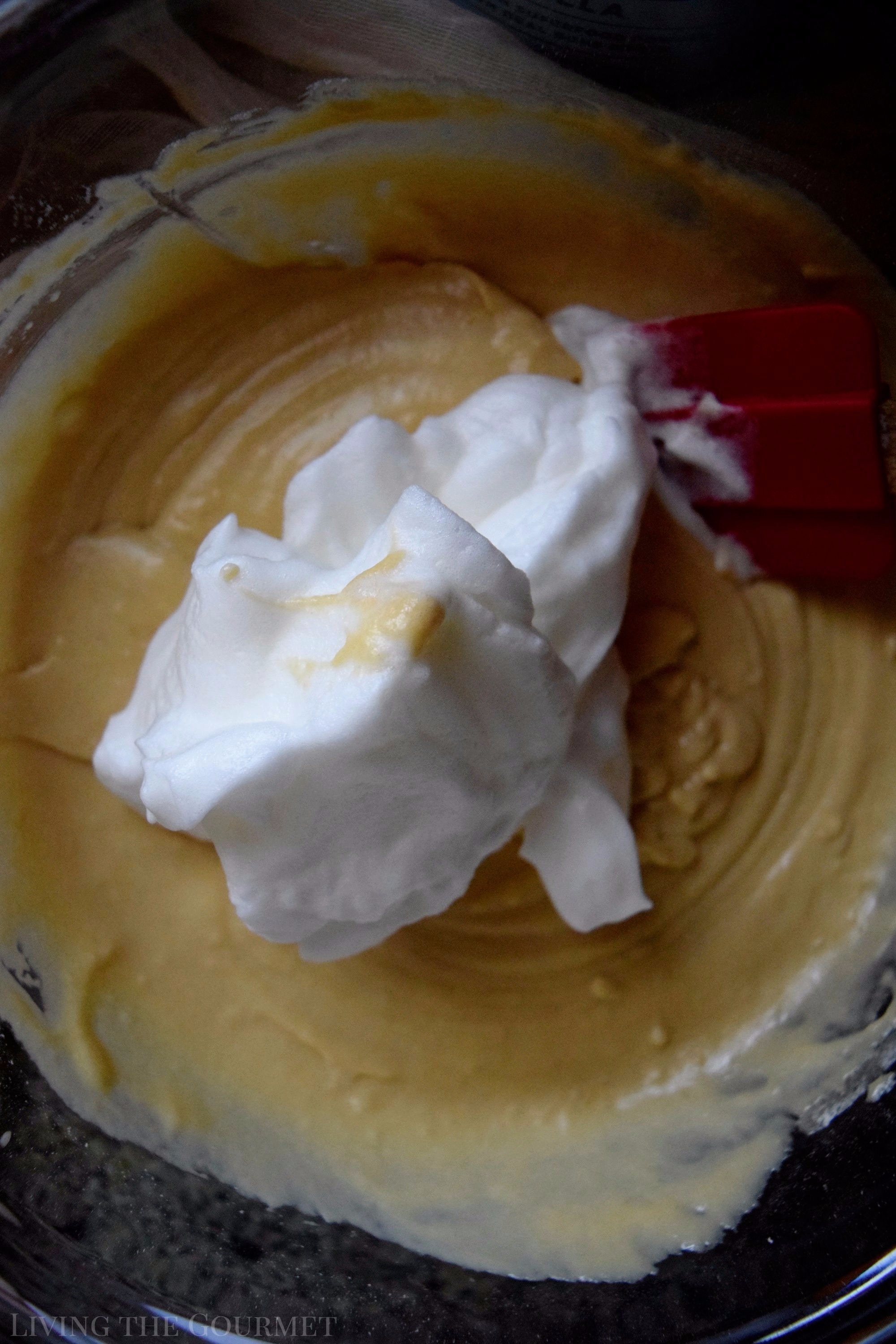 From there, it's time to heat either a small cast iron frying pan or griddle with a pat of butter. Once the grill is hot, pour out a small, circular bit of batter onto the griddle and watch for it to start bubbling on the top. Then flip the cake, let it cook on the other side until it's firm but soft and golden in color.
Now repeat this process with the rest of the batter – or until you no longer feel like eating pancakes, whichever comes first.
Once you've assembled a nice stake of pancakes, sprinkle them with a bit of confectioner's sugar, a drizzle of syrup and a spoonful of the blueberry sauce. Voila! You're done.
Living the Gourmet
Yields 4
Japanese Style Protein Pancakes
10 minPrep Time
10 minCook Time
20 minTotal Time
5 based on 1 review(s)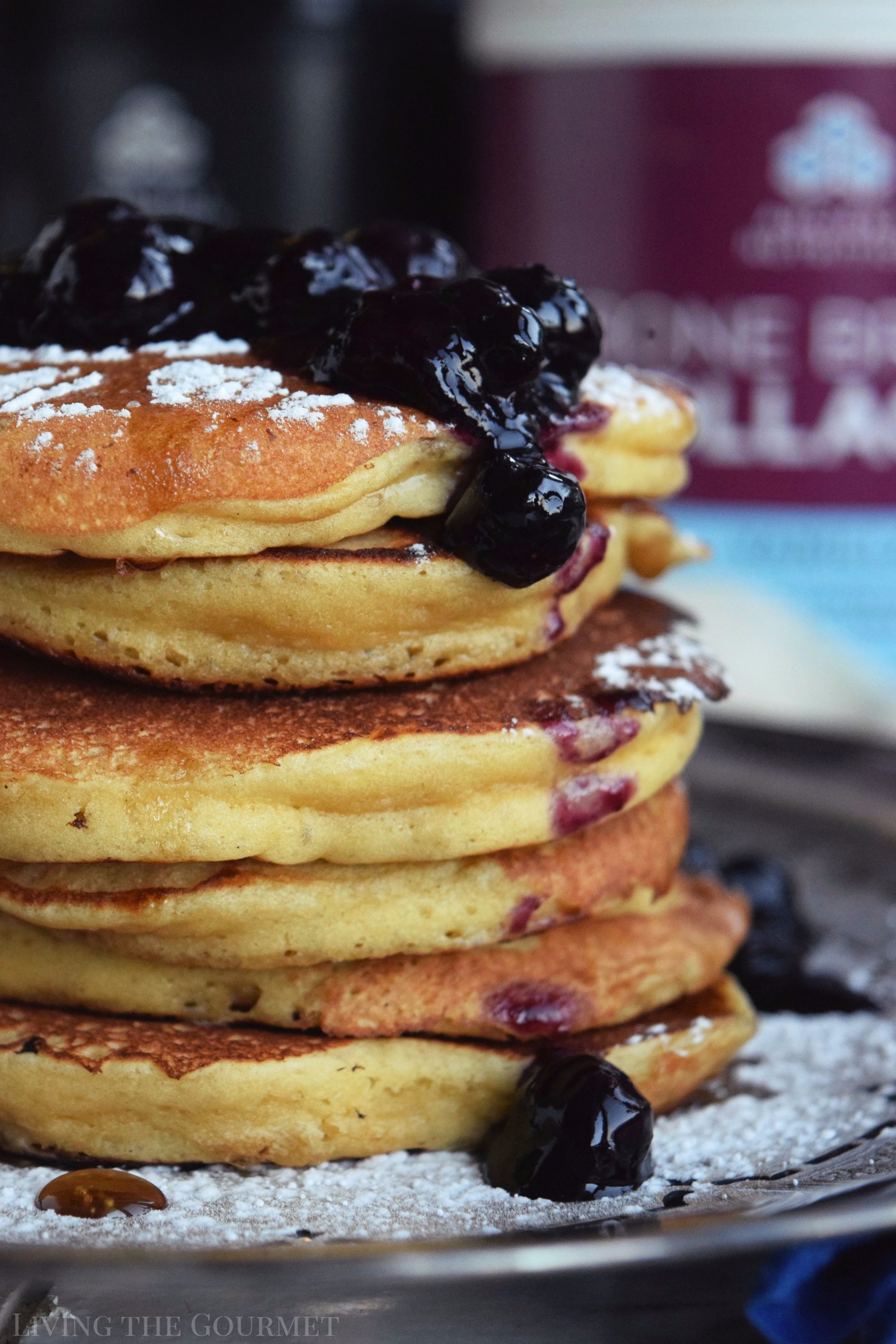 Ingredients
For the pancakes:

1½ cup AP flour
2 teaspoons baking powder
1 scoop Organic Vanilla Collagen
½ teaspoon salt
1¼ cup whole milk
4 tablespoons butter, melted and cooled
2 eggs, separated
¼ teaspoon cream of tartar

For the blueberry sauce:

1 cup fresh blueberries
2 teaspoons cornstarch
2 tablespoons brown sugar
1 teaspoon vanilla extract
1 teaspoon lemon juice
Instructions
For the blueberry sauce:

Combine all ingredients in a medium sauce pan. Let the blueberries cook down until they burst and the sauce has thickened. Transfer to a glass bowl and set aside.

For the pancakes:

In a large bowl, whisk together flour, baking powder, protein powder an salt. Set aside.
In a small bowl, beat egg whites with cream of tartar until a stiff meringue form. Set aside.
In a separate bowl, whisk milk, butter, and egg yolks. Add the milk mixture to the dry ingredients.
Fold in the meringue until the batter is well incorporated and airy.
Heat the griddle with a pat of butter and add a small amount of batter. Once the batter starts to bubble on the top, flip and cook the other side until it's golden in color.
Transfer to a plate and serve with your favorite syrup, fruit sauce and a sprinkle of confectioner's sugar.
7.8.1.2
546
https://livingthegourmet.com/2017/10/japanese-style-protein-pancakes.html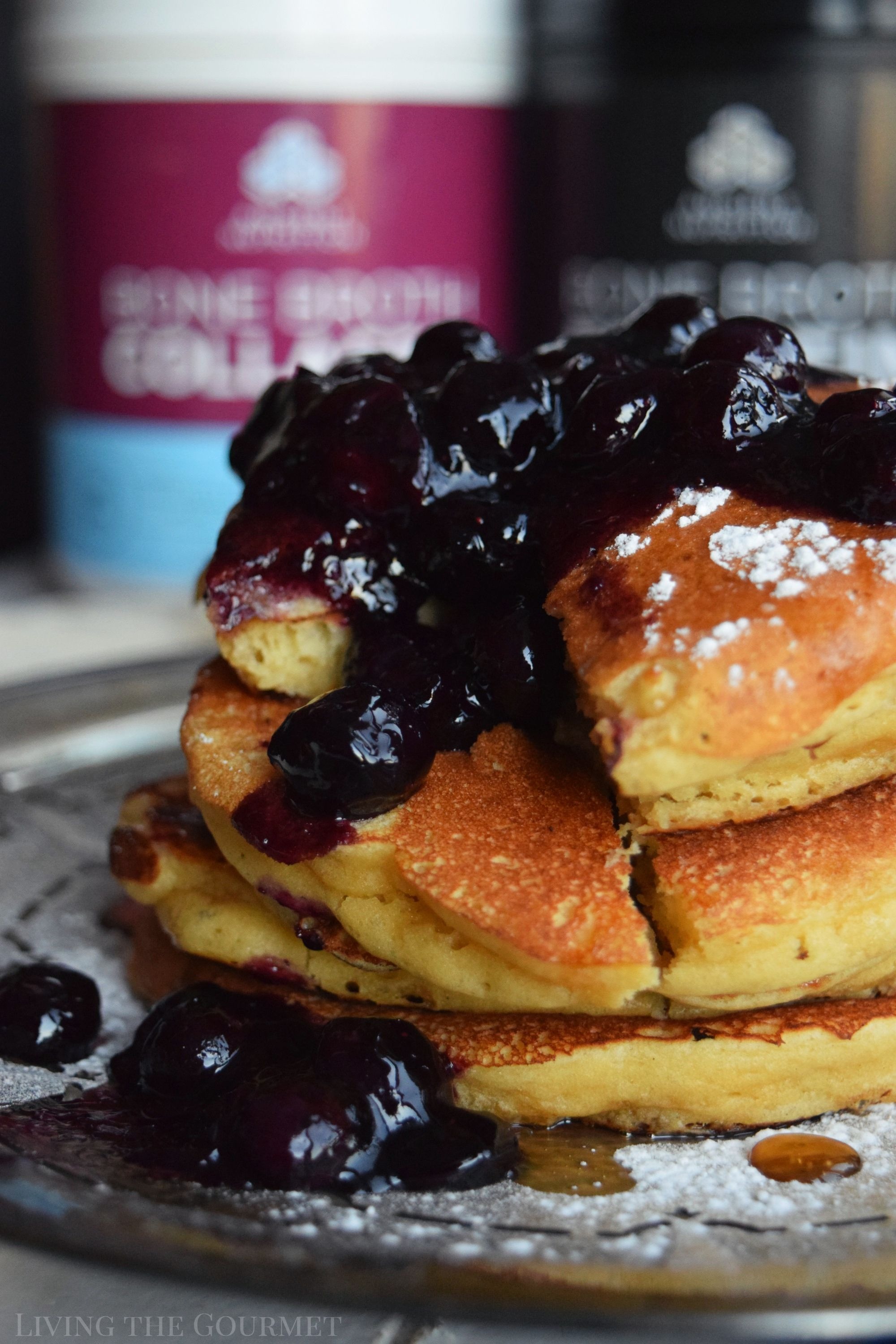 Enjoy with Love!
3