Thank you to Almond Cow for sponsoring this post. All opinions expressed are mine.
These healthy Almond Joy Shakes are a cool and refreshing summer treat inspired by your favorite candy that is healthy and delicious!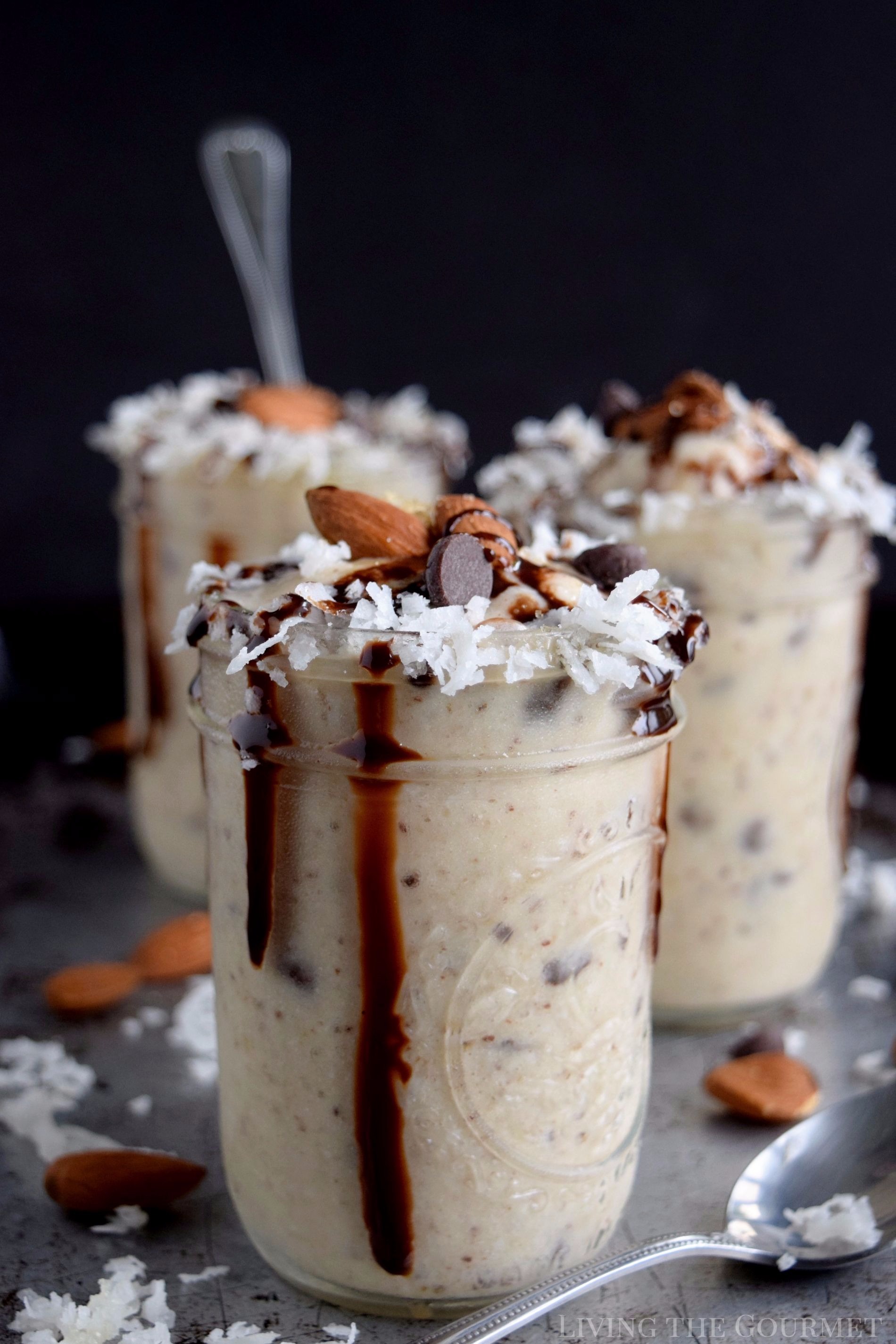 "On days like these when skies are blue and fields are green" those cold, gray wintry doldrums and early Spring days feel like a dream- and at times I wonder how I managed through the short hours of sunlight, the bitter air, and endless mounds of snow. Looking upon the now lush and full hedges, chirping with the song and dance of sparrows and mourning doves; feeling the warm breeze that is laced with the salty sea and sweet floral that is in full bloom; I wonder, which is truly the dream.
I'm entranced by the beauty of summer to say the least, but as the saying goes, "If you look for perfection, you'll never be content." While my eyes are cast under the spell of Summer's beauty, I find the rest of my body is not. The temperatures are risings, and that beautiful aforementioned breeze is a hot one, certainly offering no relief from the thickening humidity.
To complicate matters further, I have the strangest craving for something sweet; surely, however, I am not about to turn the oven on. Eager to return to my earlier state of summer bliss, it suddenly dawns on me that I have a cool jug of fresh almond milk in the fridge, frozen bananas, and a can of coconut milk that has now turned to cream after chilling for several hours. Ah yes, a healthy Almond Joy Shake will surely soothe my troubles.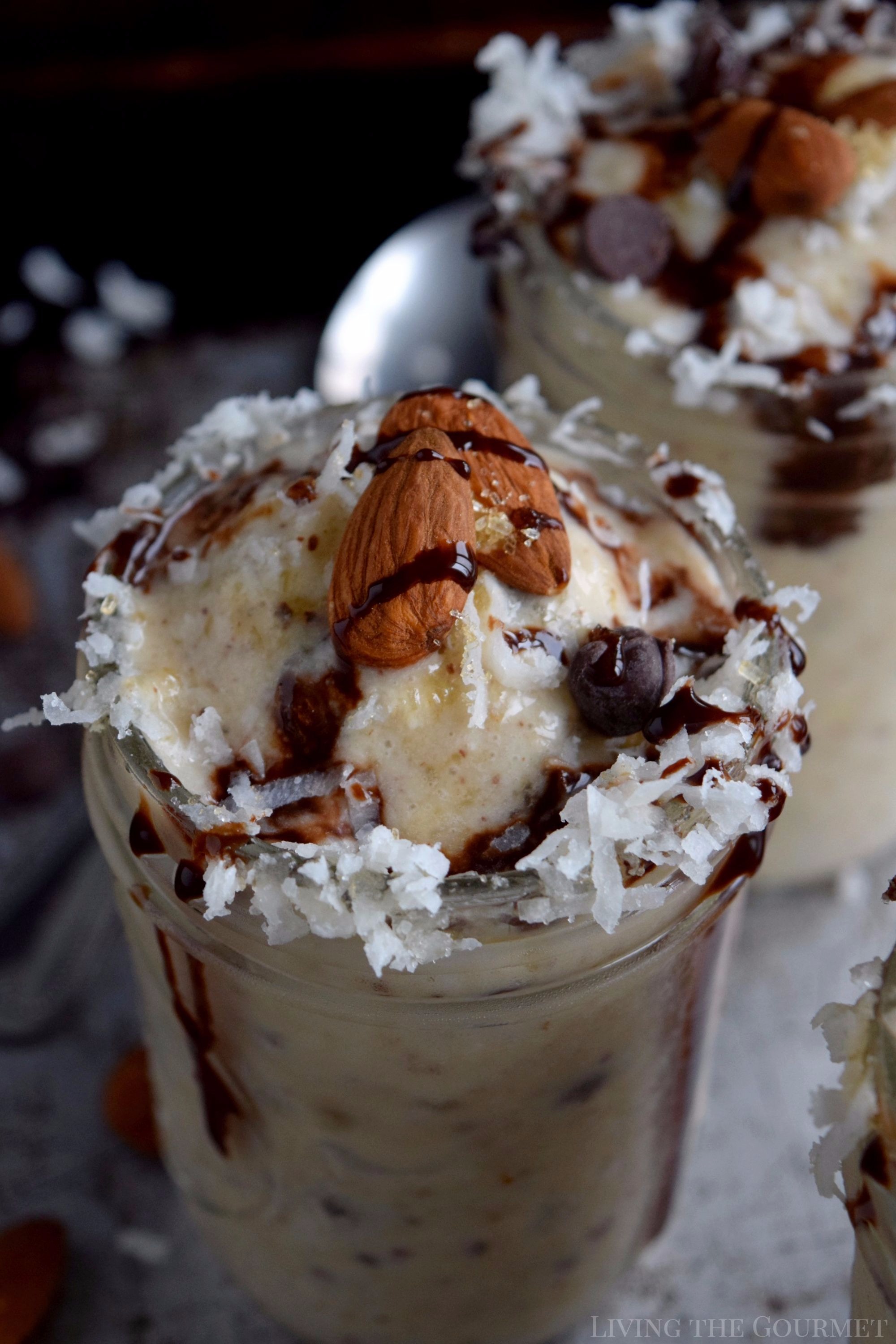 I'm not one for big projects, but recently I was approached by the makers of Almond Cow Milk Machine
, to see if I were interested in making my own almond milk.
I cannot remember the last time I actually had milk. I've been drinking almond milk and coconut milk now for years…before it was 'Vogue'. So, yes, this sounds like something I would be very interested in. However, what really sealed the deal for me was the simplicity and ease of Almond Cow. It's basically a two-step endeavor with minimal effort and cleanup. Step 1: soak the almonds. Step 2: transfer the almonds to the Almond Cow, add water, and let the machine take care of the rest in 30 seconds. I was absolutely on board with this idea!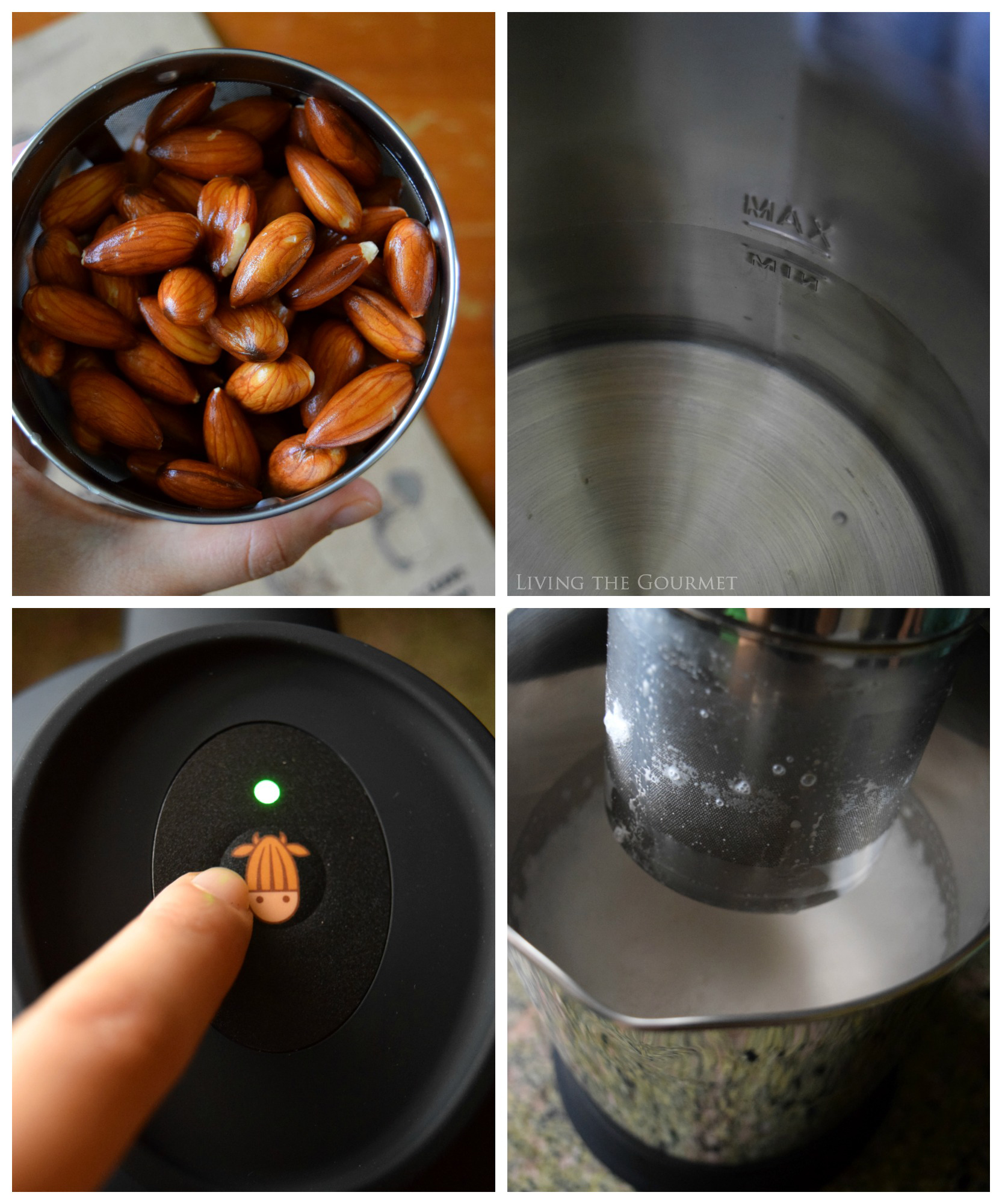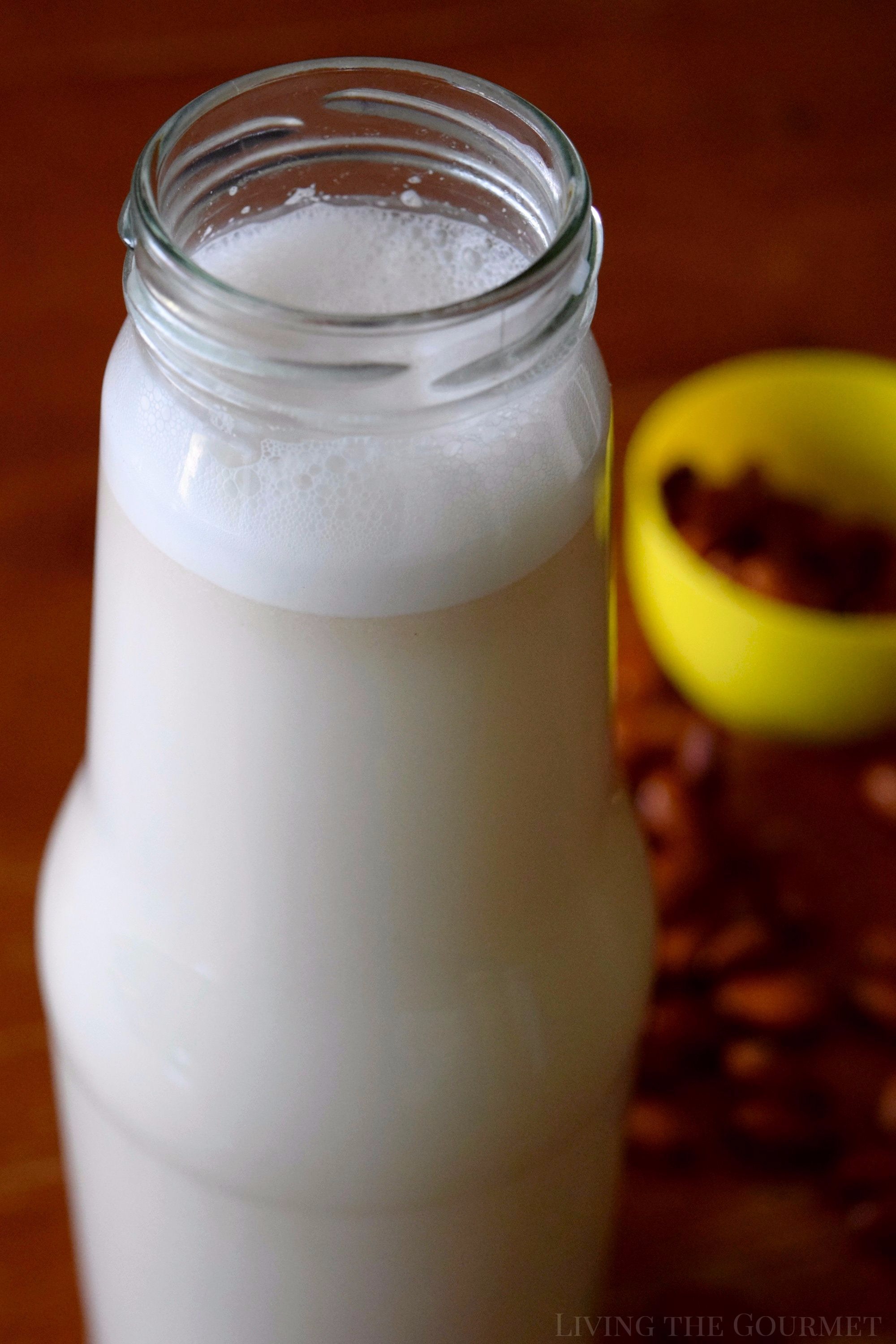 I had the pleasure of trying out Almond Cow Milk Machine
for myself and couldn't believe how easy it was. And in case you were wondering, it is not only easier but also cheaper than store-bought. A few almonds will give you an entire carton worth of almond milk, and for the bag of almonds I have in the pantry, I can probably get 6 cartons worth of almond milk for that.
You can have a lot of fun with this machine and it doesn't just stop at almonds. You can make cashew milk, coconut milk, and pecan milk. Check out the video below for ideas on how to flavor your milk as well and see for yourself just how easy it is to use.
Today's recipe includes the homemade almond milk I made earlier this week, along with a few delicious added ingredients like frozen bananas, coconut, chocolate, and a drizzle of honey for added sweetness.
These shakes or soft serves, whichever you prefer are healthy, refreshing and inspired by one of my favorite candies- Almond Joys.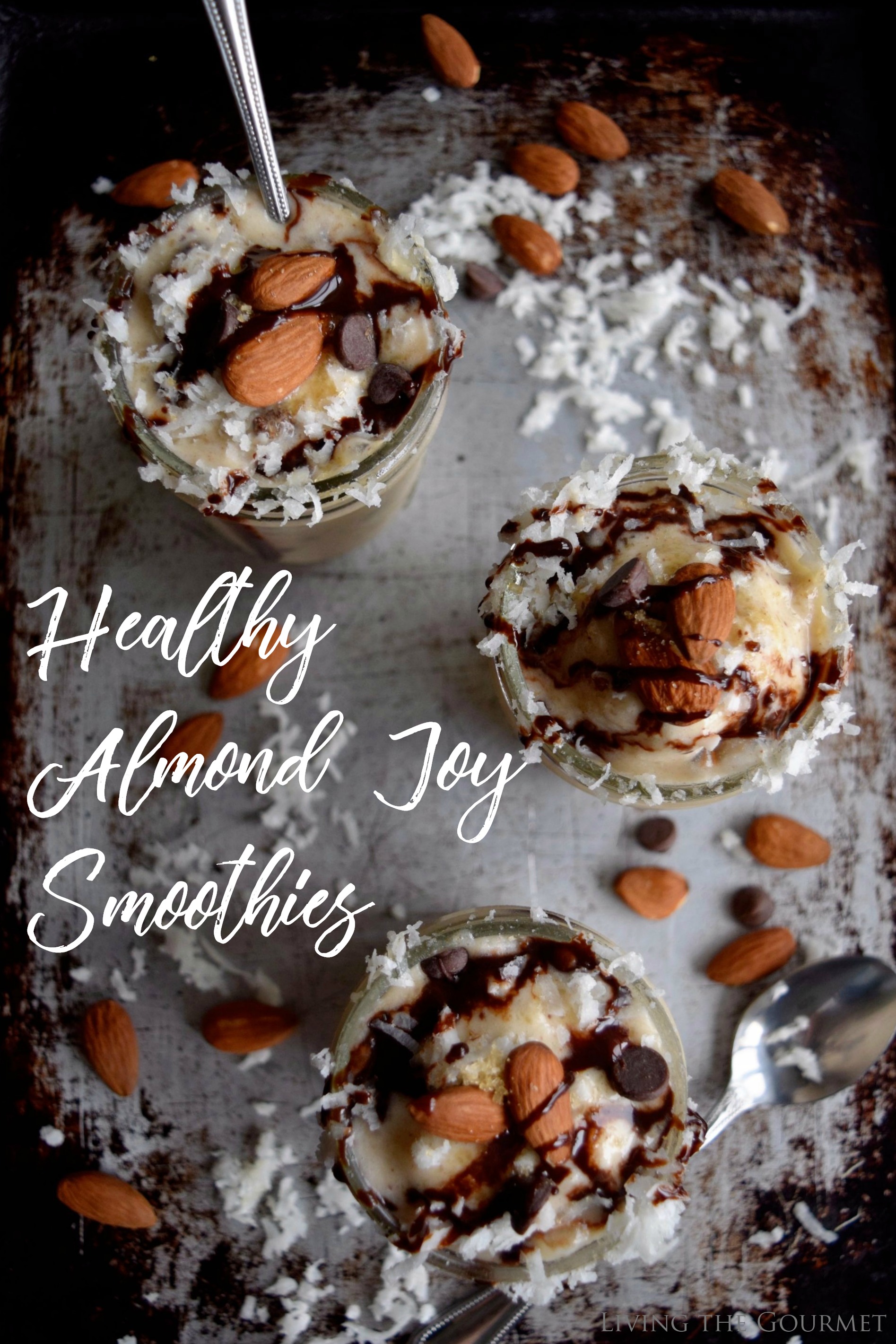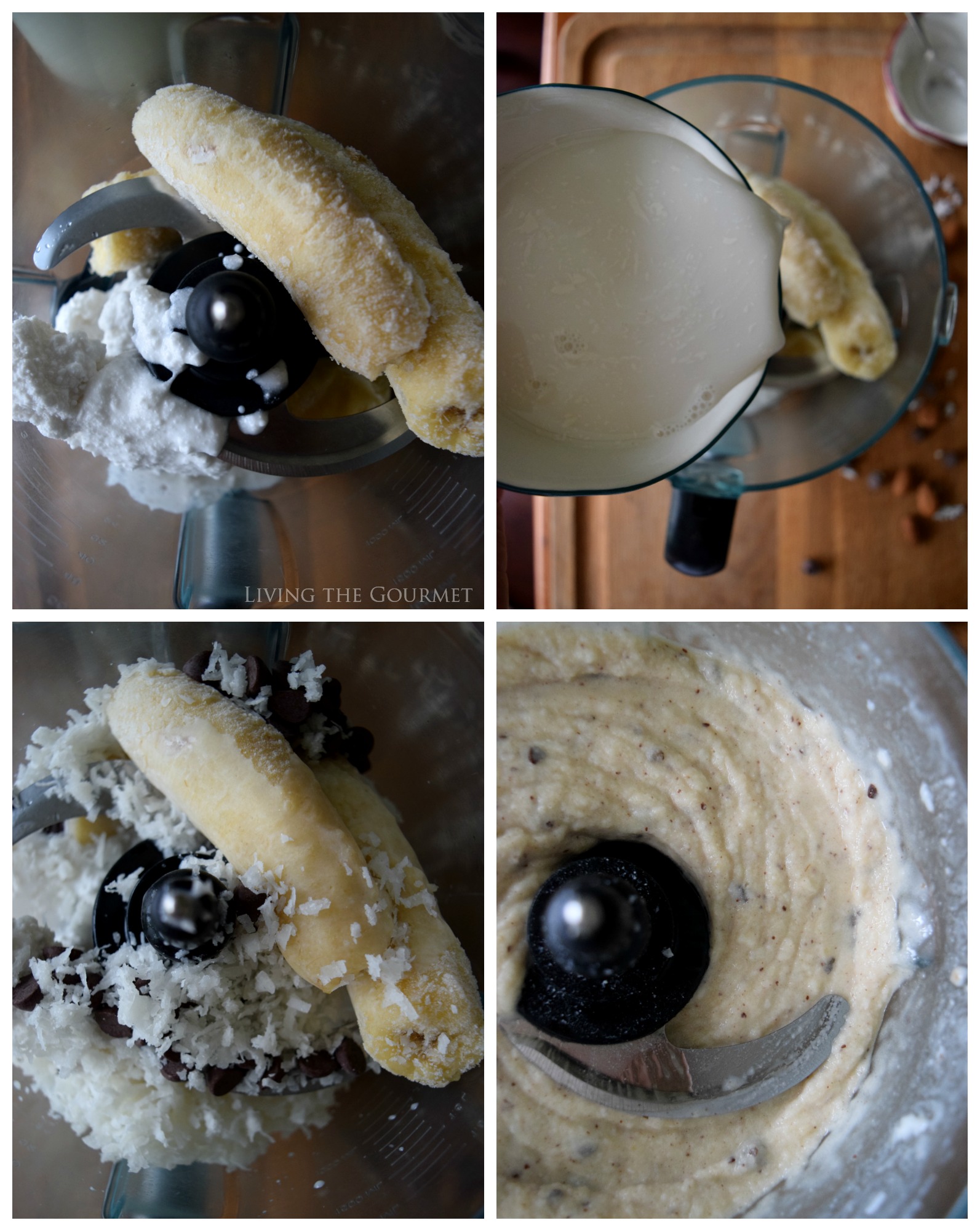 Print
Healthy Almond Joy Shake
Author:
Prep Time:

10 minutes

Total Time:

10 minutes

Category:

Dessert
4

–

5

medium bananas, frozen

3/4

cup

fresh almond milk
Cream of

1

can chilled coconut milk

1/4

cup

sweetened coconut flakes, plus more for garnish

1/2

cup

dark chocolate chips

2 tablespoons

honey
Chocolate syrup for garnish
Almonds for garnish
Instructions
Make the almond milk as directed.
In a blender or food processor, blend together, bananas, almond milk, coconut milk cream, coconut flakes, chocolate chips and honey until thick and smooth.
Optional: Dip the rims of your glasses in honey then in coconut.
Fill each glass then top with extra coconut flakes, chocolate chips, chocolate syrup and almonds.
Serve and enjoy!
Recipe Card powered by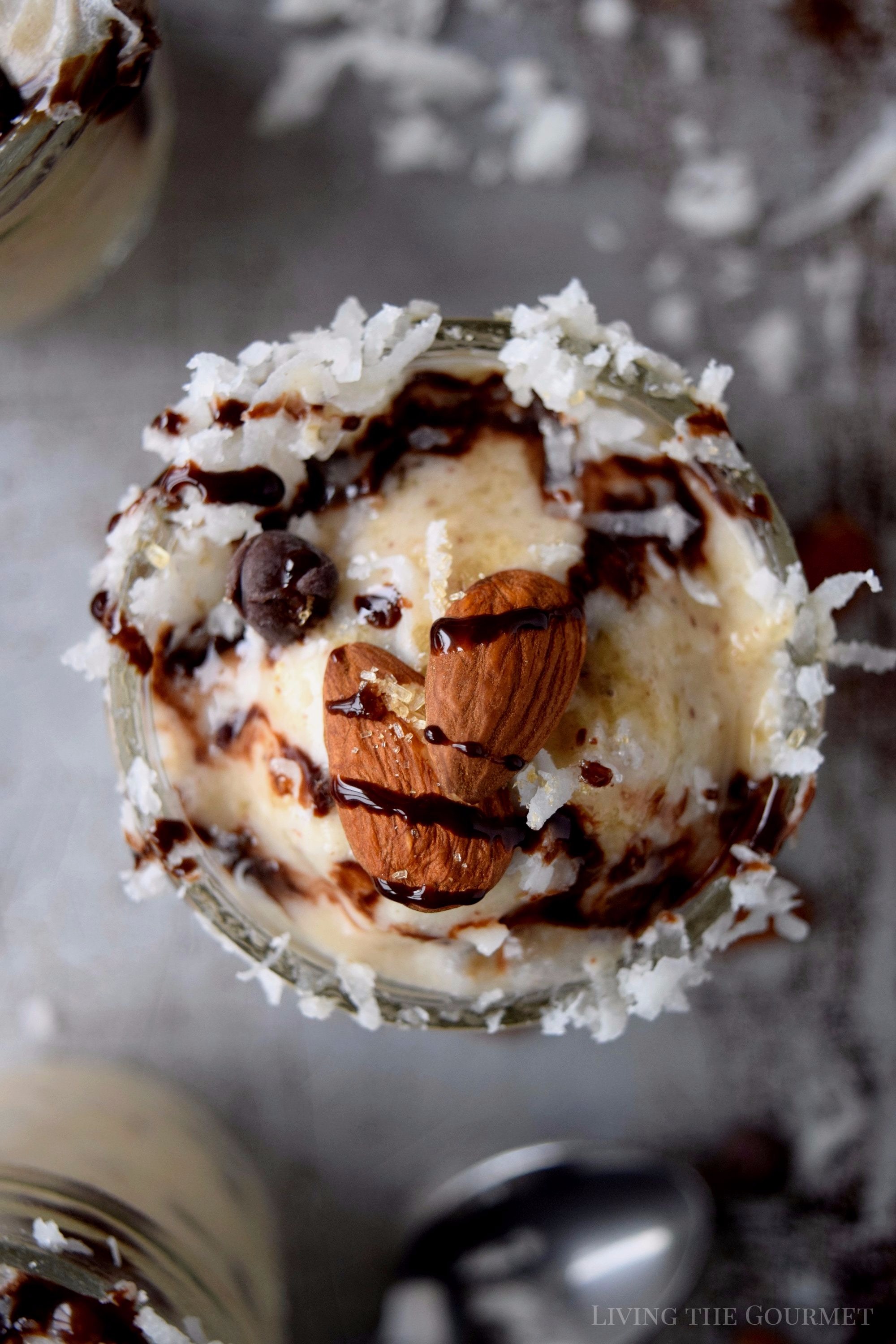 So whip one up for yourself and enjoy all summer long.
Cheers!
2