This shop has been compensated by Collective Bias, Inc. and Conagra Brands. All opinions are mine alone. #SummerServed #CollectiveBias
Welcome the season of lingering sunsets and barbecues with these Chili Dogs & Nachos made Kosher with Hebrew National® Franks, Hunt's® Tomatoes, and vegan cheese!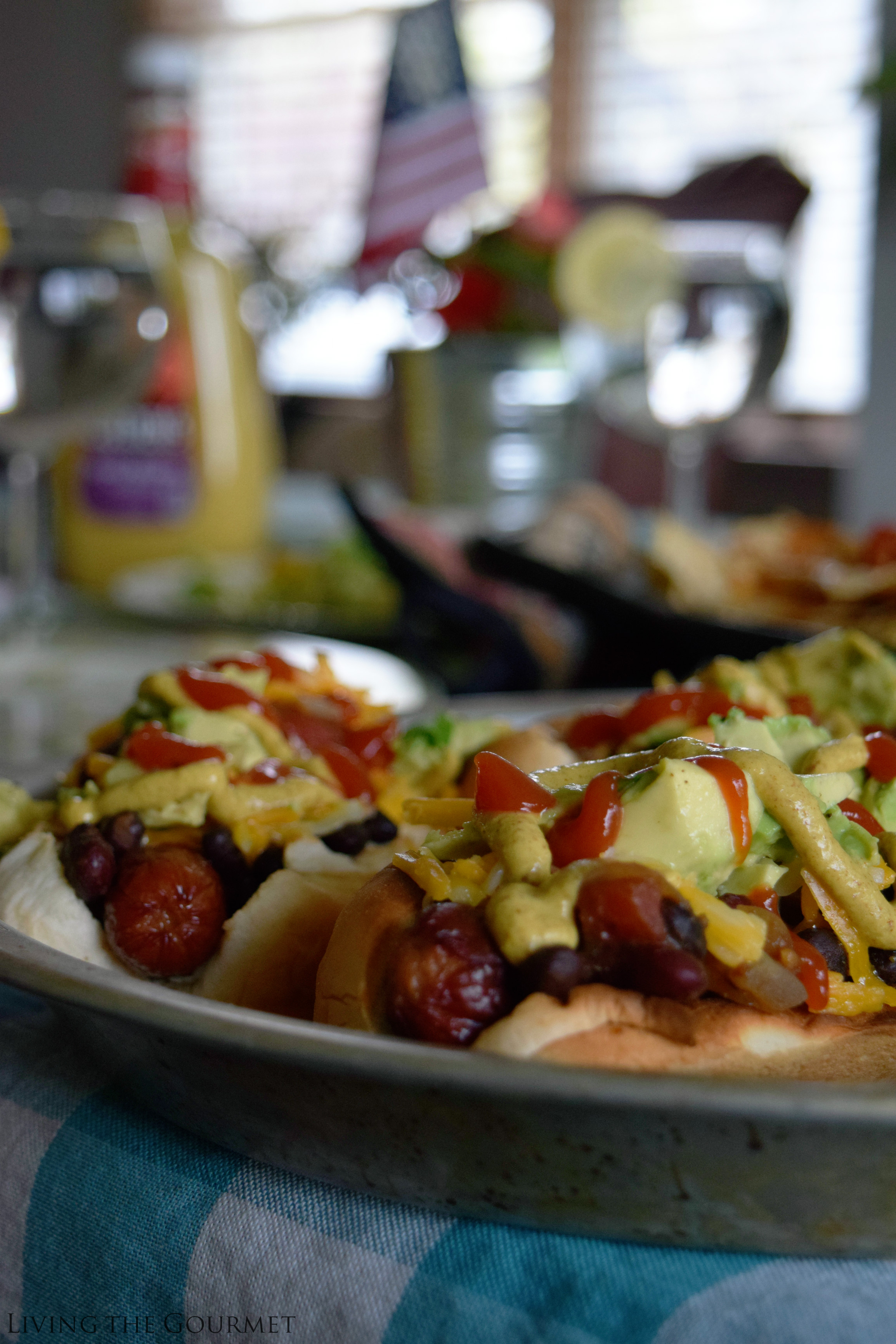 If you've been following along here on Living the Gourmet, and of course you have, you've likely caught one of the many times that I've referred to myself as a 'classicalist,' and I've rarely if ever given this any qualification other than by inference or context. Today, I'm going to change that. Let's start with a little word association. If you're like most, myself included, then silver screens, Hellenic columns, overwrought stage music, and the dusty works of dead authors are the typical tropes of what comes to mind when you hear the word 'classic,' and for good reason. The very word itself 'classic,' infers age, familiarity, and a sort of understood authority.
I would submit another context to the word, one that is perhaps a bit less concrete, one that employs the word more as a metaphor than an umbrella for glamor of ancient fashion. A 'classic meal' is perhaps the best example of this. A 'classic meal' is something that brings back fond memories, something reliably pleasant, something that needs no explanation. A classic meal, for example, pairs excellently with a 'classic' summer afternoon or evening spent with friends and family.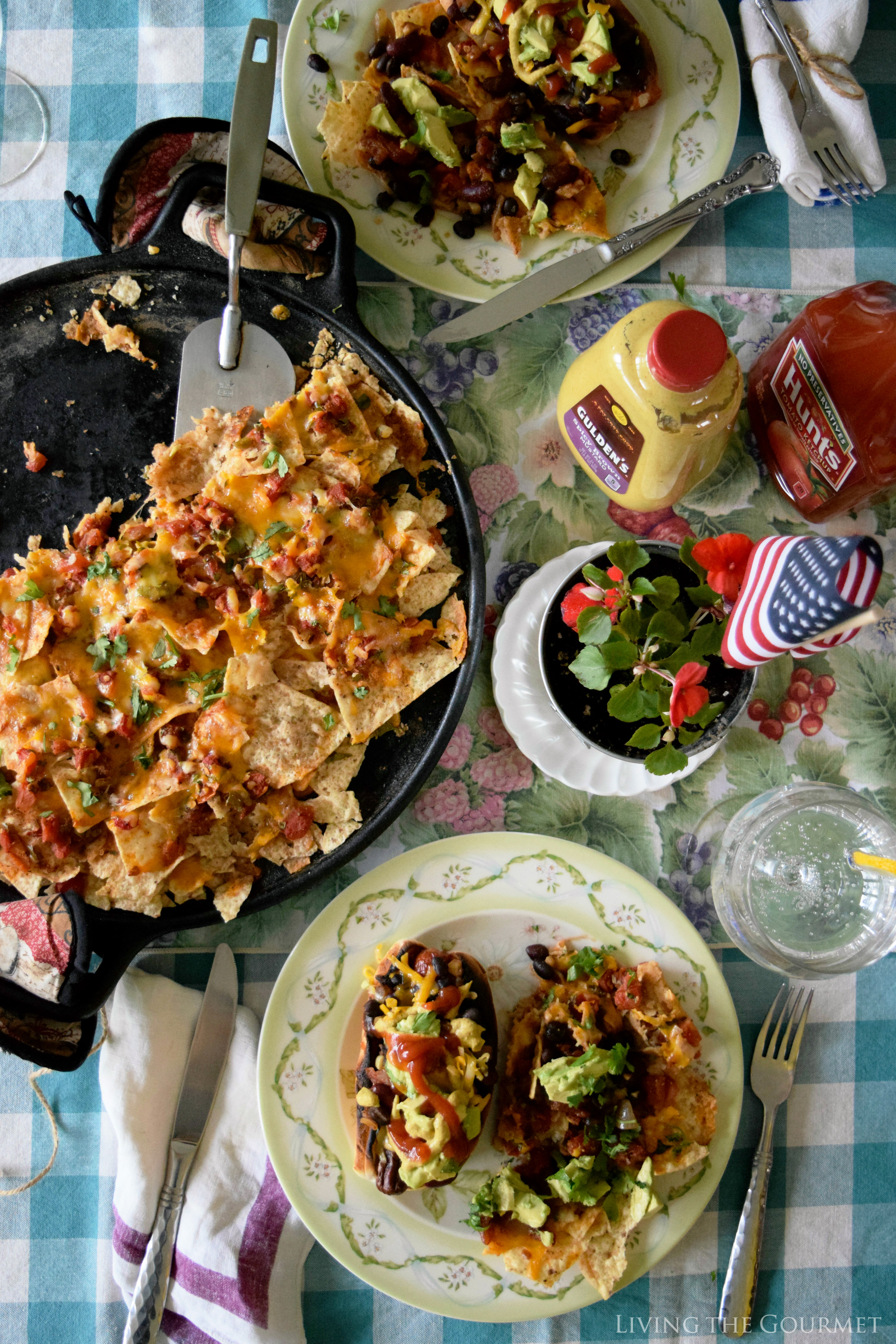 I got to thinking about this as I prepared for my family's Memorial Day get together, and as you might have guessed, I wanted to capture that 'classic' summer feel. While I'm a fan of 'challenging the palates' of my guests, and have written about how my dinner parties often serve as 'test runs' for the recipes that end up here on my site, Memorial Day, and the start of the summer season in general, is one area where I usually like to keep things relaxed.
Classic, however, need not mean 'boring,' and that was more or less the theme I was aiming for while planning this year's Memorial Day – Classic with a Twist, for the simple reason that I wanted to be certain that what came off the grill was a guaranteed crowd pleaser, that last point being of particular importance since summer barbecues, and Memorial Day in particular, being 'reliably large' events with my family.
First things being first, I decided to start with Hebrew National® Franks, which I usually keep on hand during the grilling season, and pick up during my supply runs to Walmart.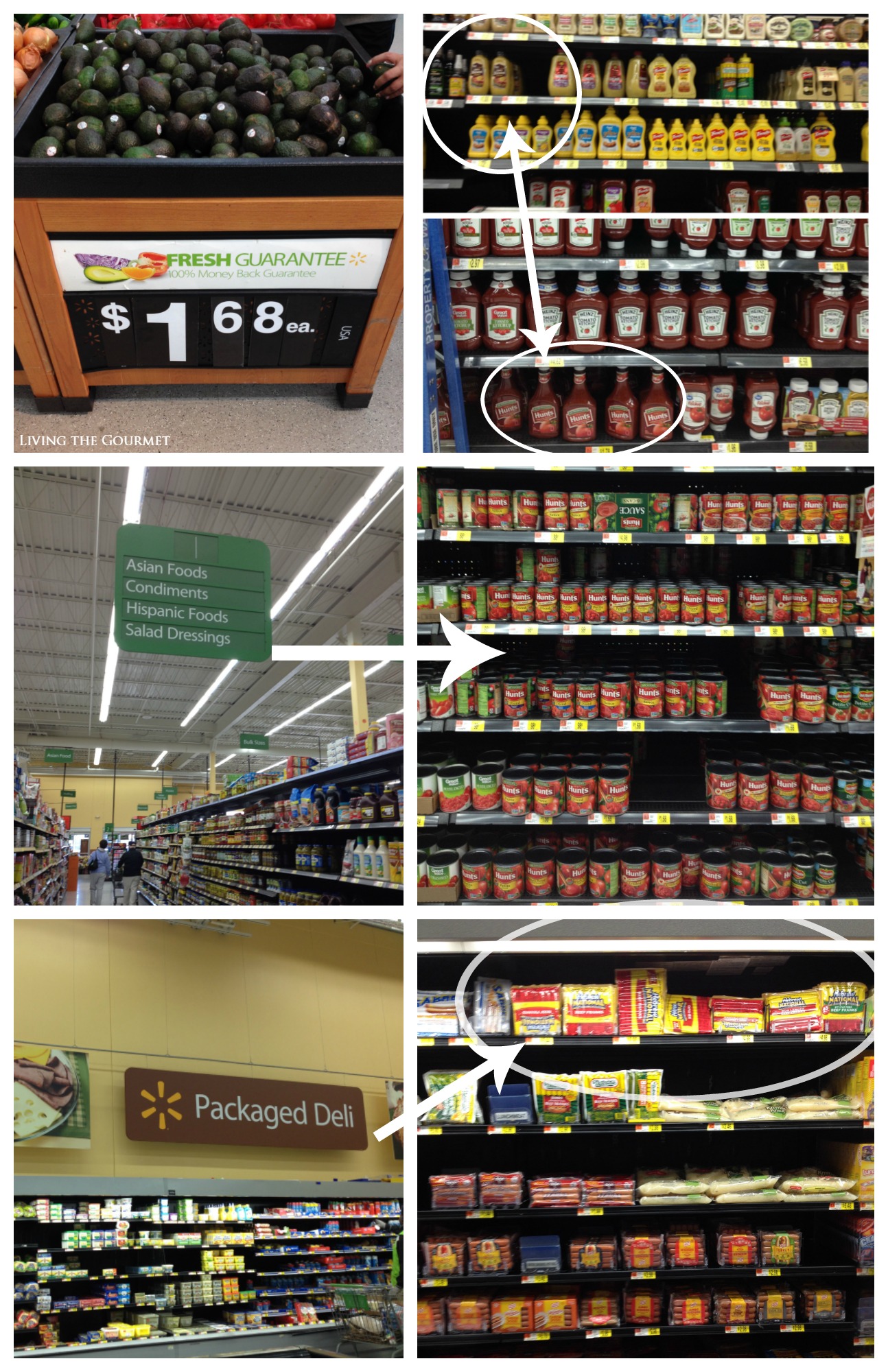 From there, I decided on preparing a Black Bean Chili. We start out by prepping a large cast iron frying pan with a drizzle of olive oil. From there, we add in a diced onion, chopped garlic and jalapeno, and sauté that until the garlic is fragrant and the onions are nice and soft. Once that's done, combine the spices listed below, add them in, and toss.
From there, we in add in a can of Hunt's® Tomatoes, black beans, red kidney beans, a splash of vinegar, molasses, and then we toss and let that simmer for about twenty minutes.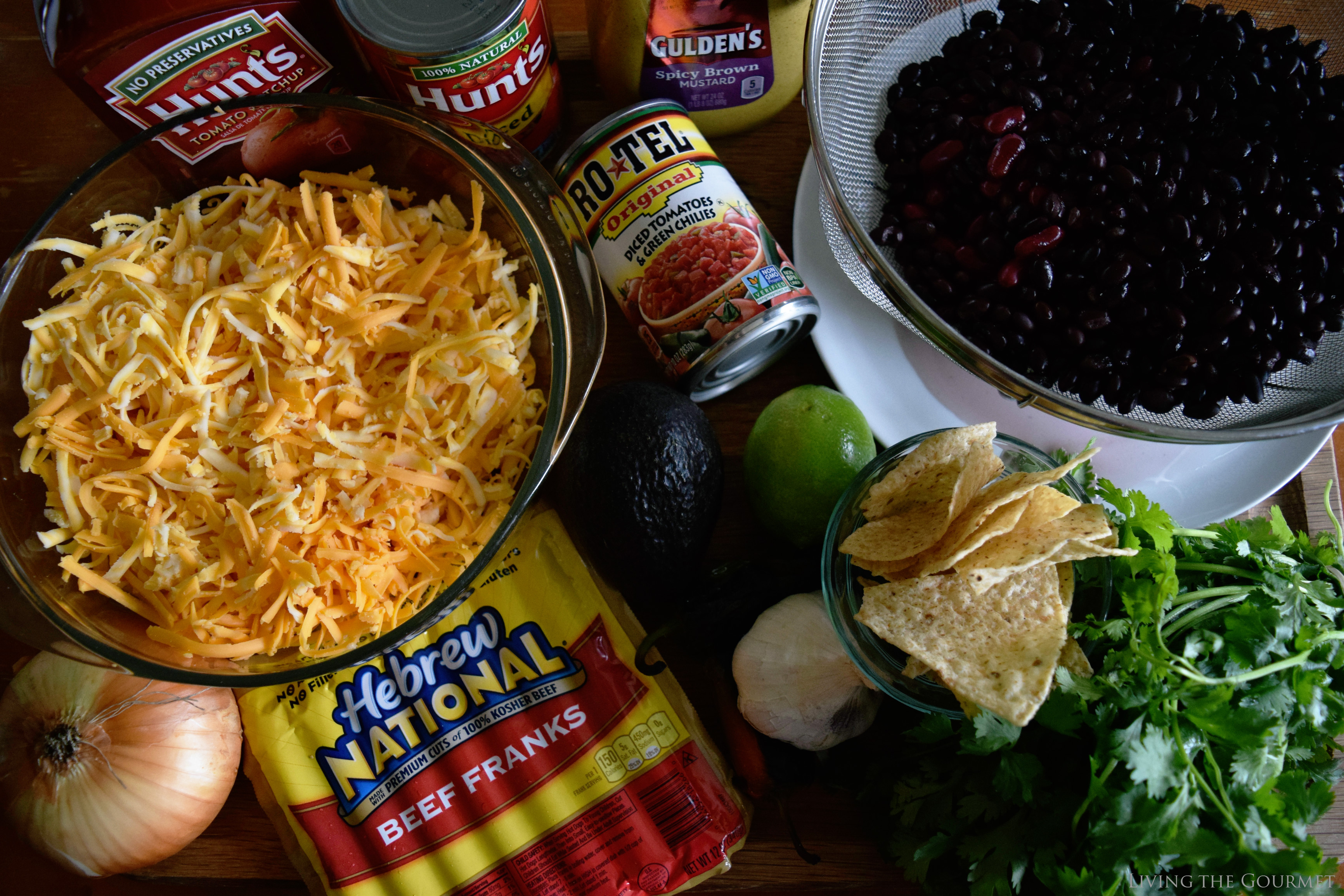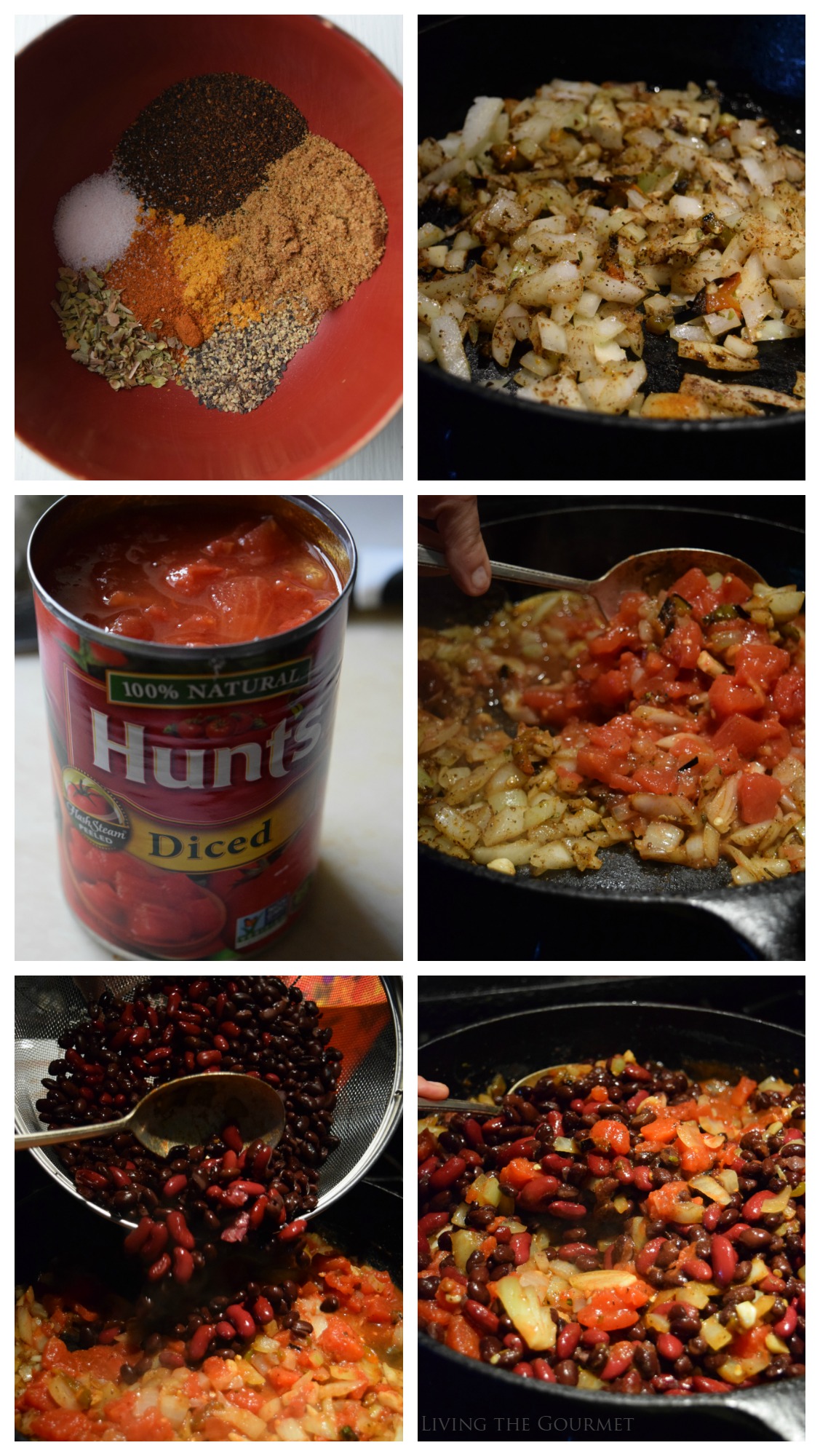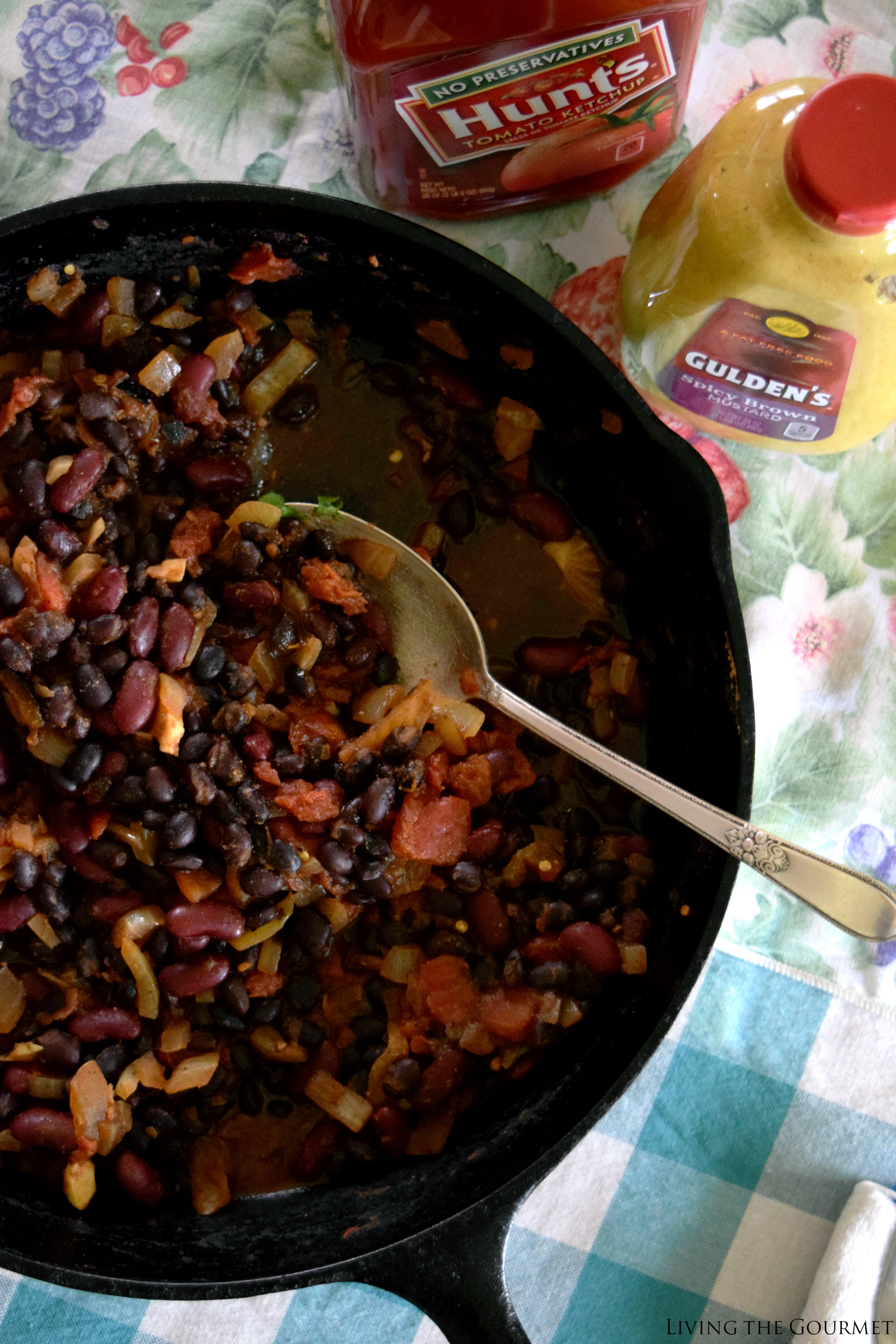 Of course, while Chili Dogs are a party unto themselves, why stop there?
That said, I decided on preparing a tray of Kosher Nachos – to pair with the Chili Dogs. To start, we begin by mixing cilantro, lime juice, and the seasonings listed below with RO*TEL® Diced Tomatoes and Green Chilies. Once that's done, line a cast iron tray with maize tortilla chips, and then spoon out the mixture over the chips, and top with shredded yellow and white vegan cheddar cheese – to keep it kosher. Then top with another layer of chips, and then repeat the process as desired, I generally prepare two to three layers – but more layers equal more deliciousness.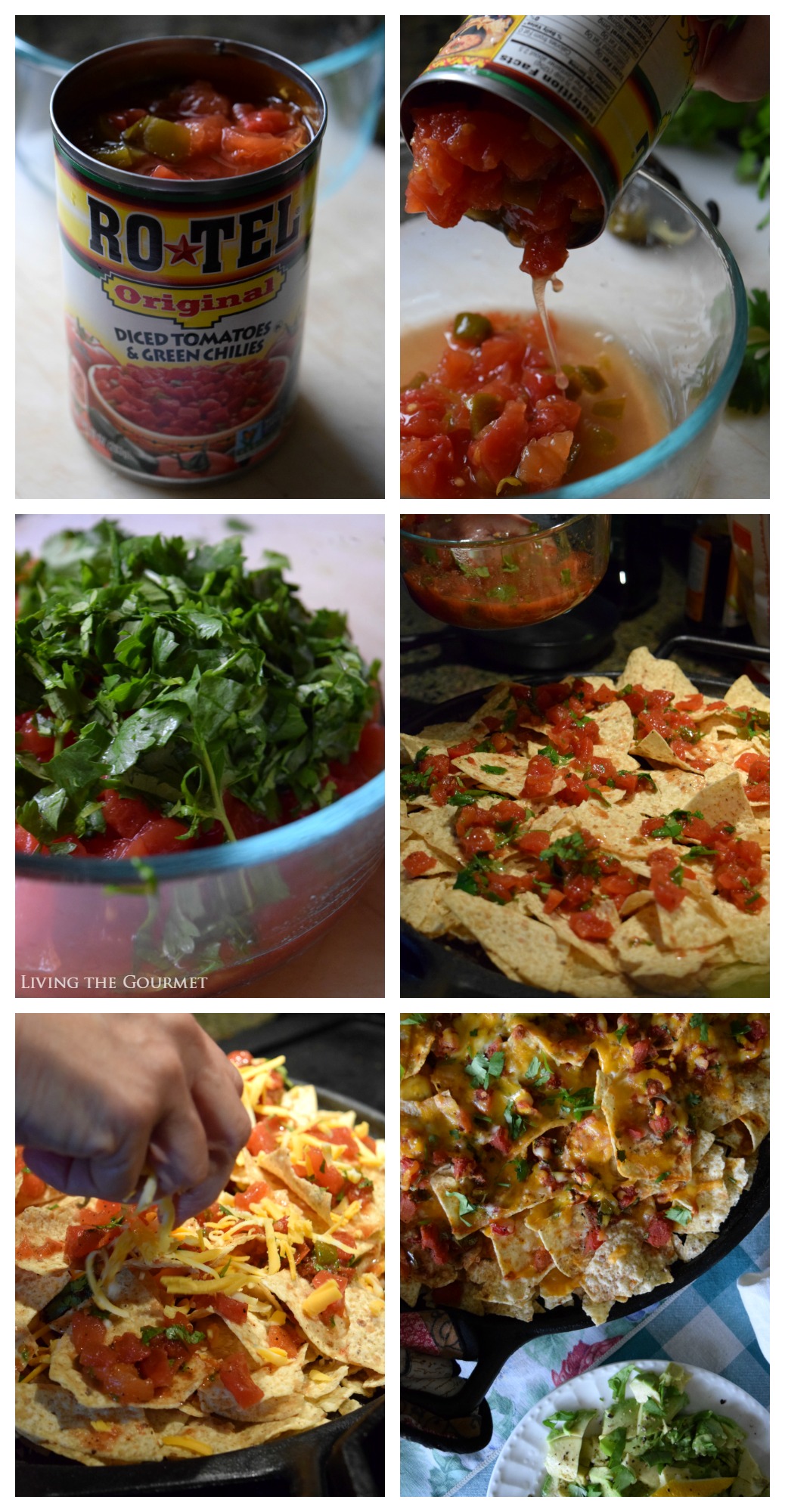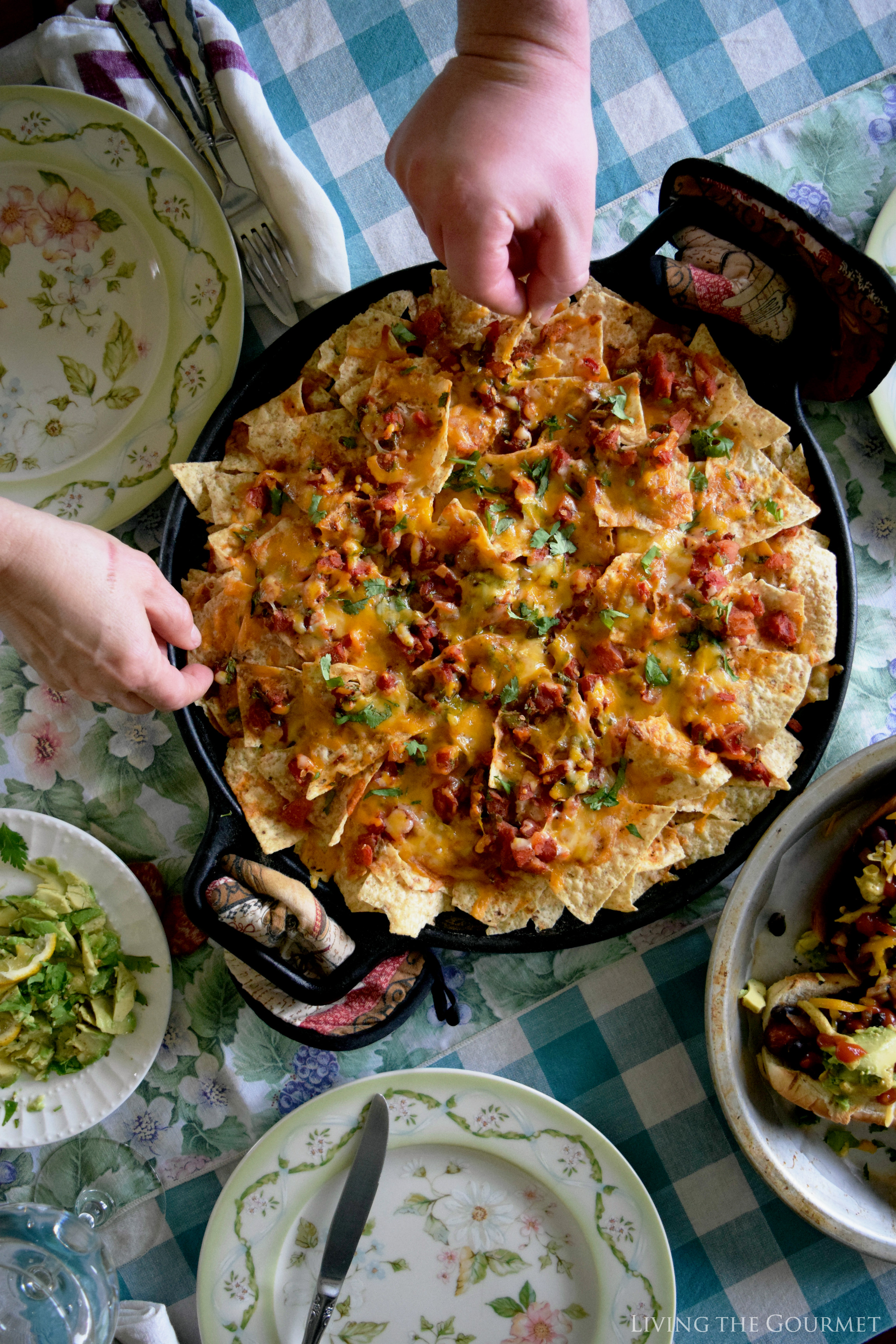 Once all of that is done, it's time for the fun the part, the reason we're all here – assembling the Chili Dogs. Simply set the dogs in their buns, top with a generous serving of the chili, then slather on both Gulden's Spicy Brown Mustard, Hunts Ketchup, avocado chunks, and a copious dusting of the vegan cheddar cheese.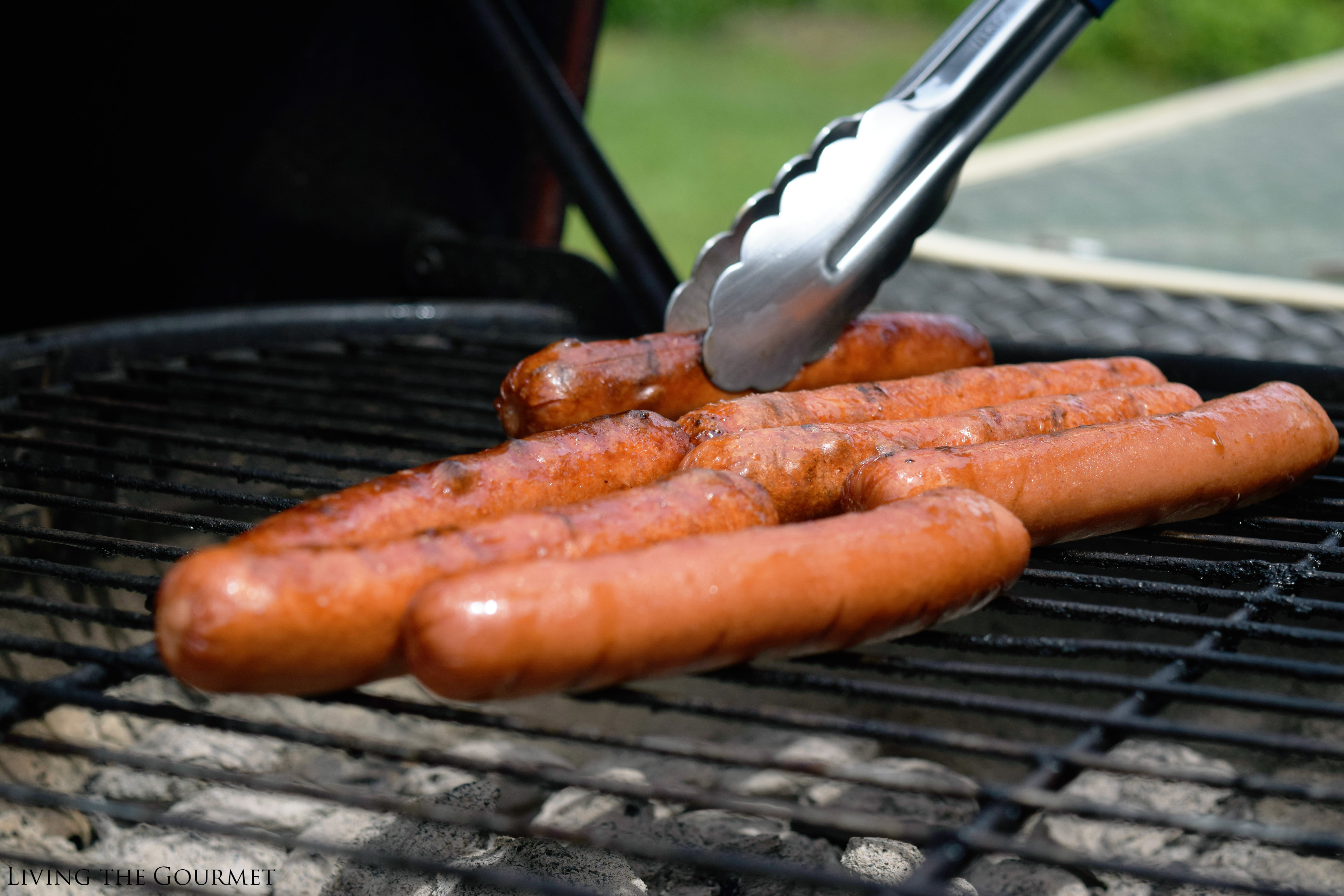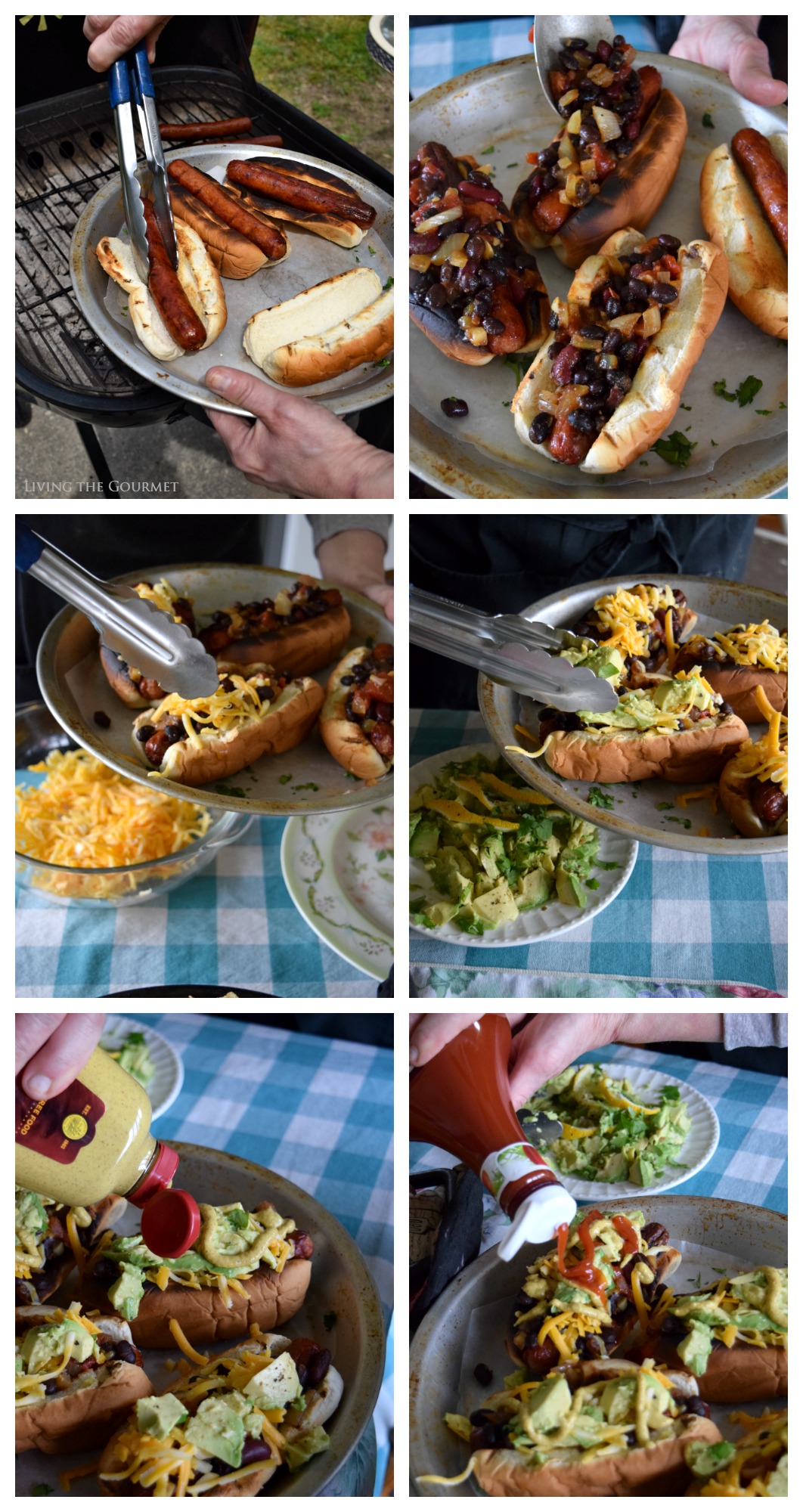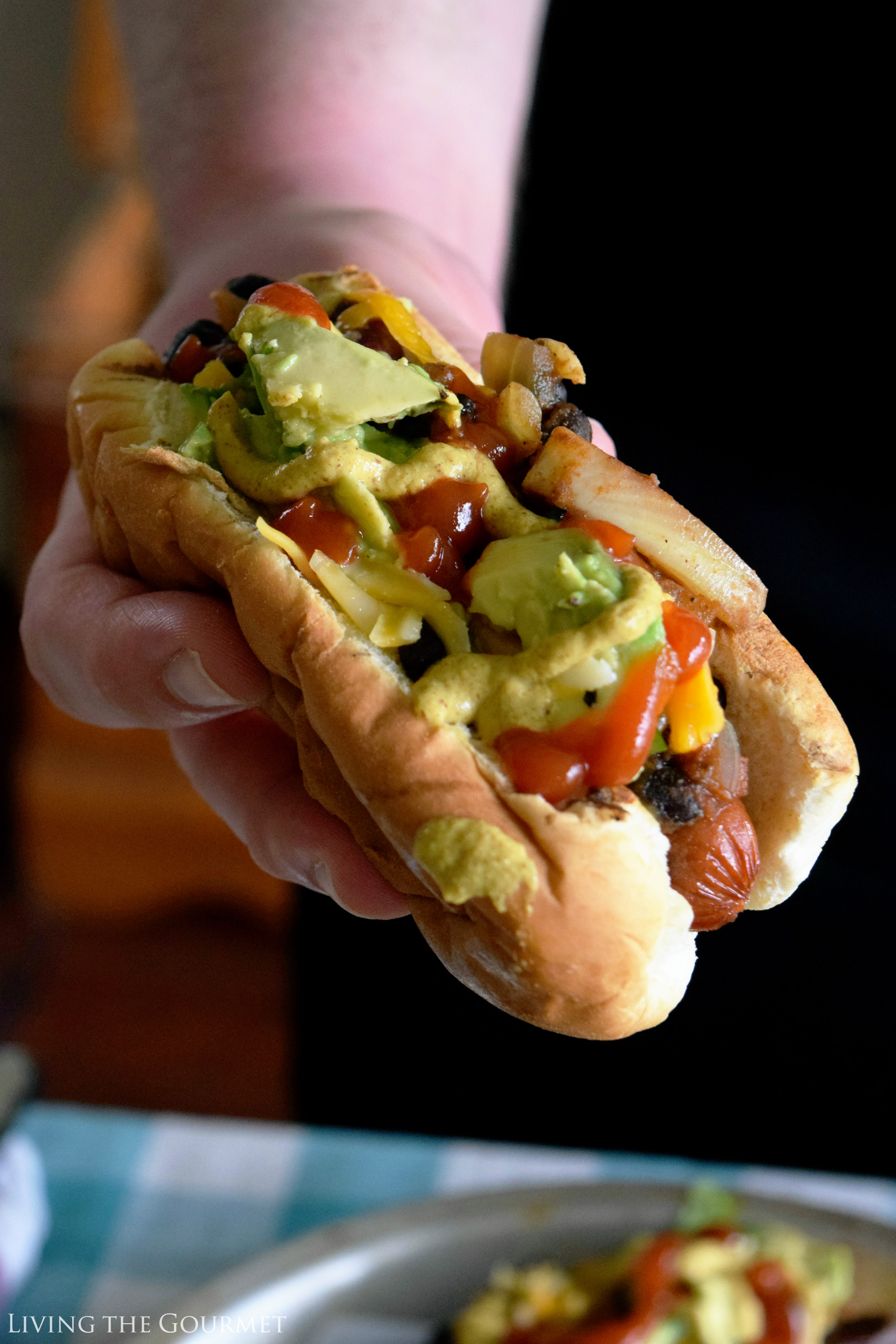 And just like that, you've got a Memorial Day spread that's a delicious twist on beloved classics.
What are some of your Memorial Day favorites? We would love to hear from you.
For more summer recipe inspiration, check out IBOTTA OFFER where you can earn a $1 with purchases of two Hebrew National Franks 11oz or larger, as well as $0.50 with purchases of one Hunt's Ketchup.
Enjoy with love!